We recently covered the new Haunting of Bly Manor, director Mike Flanagan's so-called sequel to the epic mini-series The Haunting of Hill House.
And while we were anxiously waiting for the series to drop on Netflix, we thought we'd try to distract ourselves by taking a trip down memory lane and re-watching the first season.
Are the two seasons connected? Kind of.
Now, the two parts have nothing to do with each other in terms of plot, but you'll get to see some familiar faces from the first series.
Director Mike Flanagan is obviously taking cues from American Horror Story, which tends to re-cast the same actors in each season, much to our delight.
Another thing that the two seasons have in common is a central character in the form of a mansion that brings all the other characters together.
Both The Haunting of Hill House and The Haunting of Bly Manor are based on iconic gothic novels, namely Shirley Jackson's Haunting of Hill House and Henry James' The Turn of the Screw.
While Bly Manor, according to James' short novel, is welcoming and warm, bearing no signs whatsoever of anything evil lurking inside it, Hill House is a different story.
Mike Flanagan might have strayed from the plot and the characters found in Jackson's novel, but the central character is the same: a classic, creepy, dark, and mysterious haunted mansion.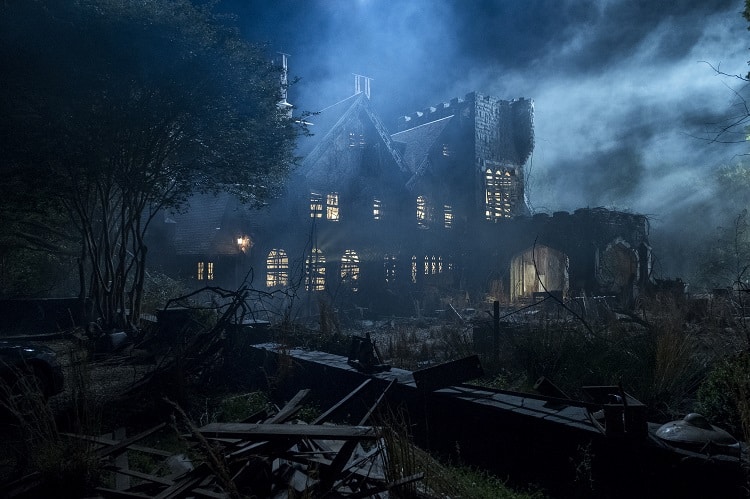 Hill House's dark allure
Hill House, both in the novel and in the Netflix adaptation, is sinister-looking, unwelcoming, ominous even, like a warning to those who dare enter.
In Flanagan's version, Hill House is a living and breathing organism that manages to haunt the Crain family for decades, luring them back one by one.
The Crain family, which includes Hugh and Olivia and their children, Theo, Nell, Shirley, Luke, and Steven, moves into Hill House as the parents have a passion for flipping houses.
Hugh and Olivia plan to renovate the crumbling mansion and then sell it to build their dream house, designed by Olivia herself. However, Hill House has other plans in store for the Crains.
Repairs take much longer than anticipated, as if the house itself was committed to causing trouble and keeping the family close.
Gradually, the family starts experiencing some strange phenomena. Kids are seeing 'bent-neck ladies' in the night, hearing strange noises, while Olivia becomes increasingly unhinged, much to Hugh's concern.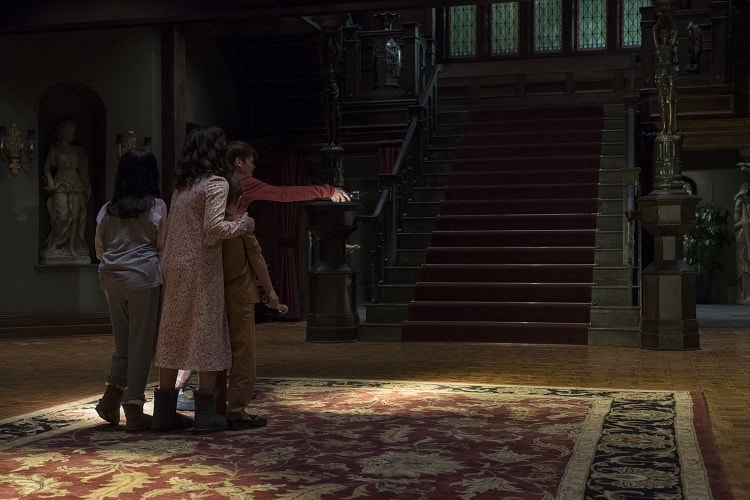 Things progress and get worse, until one fateful night when Hugh and the kids are forced to flee and escape Hill House, apparently leaving Olivia behind.
What truly happened that night is only explained at the end of the series, when the kids, now adults, return to Hill House with their father to finally learn the truth.
We don't want to give too much away, in case you haven't seen the series yet — if that's the case, stop reading right now for crying out loud and go binge-watch some Netflix.
Basically, the house has a strange grip on each of the members of the Crain family, and many years later it manages to lure them back, one by one, for reasons that are only revealed in the final episode.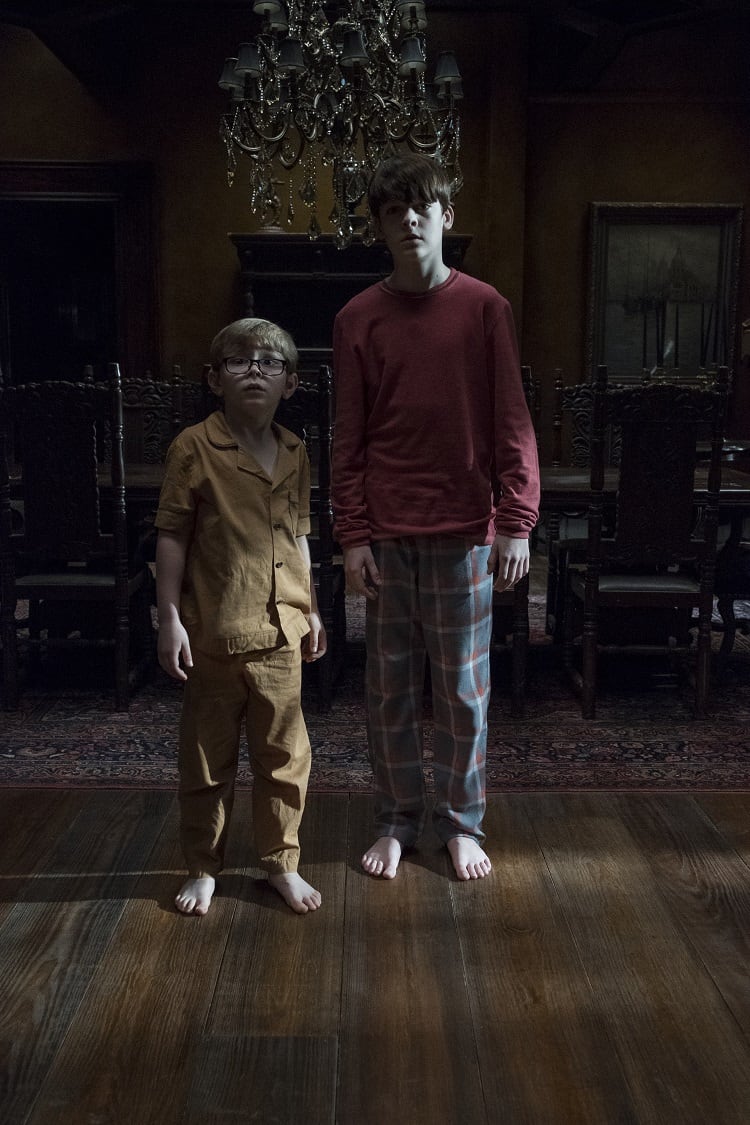 Is Hill House a real place?
Fortunately, Hill House is an entirely fictional place, so no worries about being inexplicably lured to it like the Crains. However, there is a real place that inspired the look and feel of Hill House, located in LaGrange, Georgia.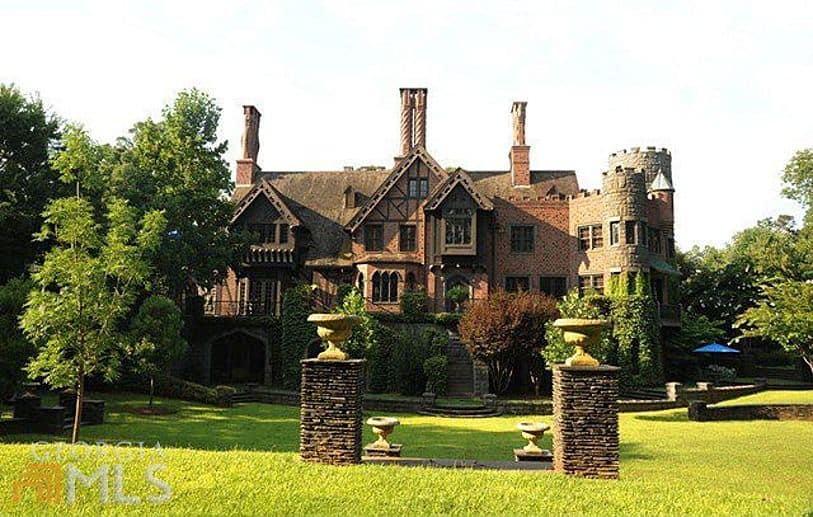 Dubbed Bisham Manor, the imposing estate at 1901 Old Young's Mill Road might look like the house in the series, but that's pretty much where the similarities end.
The interior shots were filmed on a set, and they look nothing like the interior of Bisham Manor, which is far from creepy. In fact, Bisham Manor is a popular and charming wedding and event venue, so it's safe to say it's attracting visitors for non-evil purposes.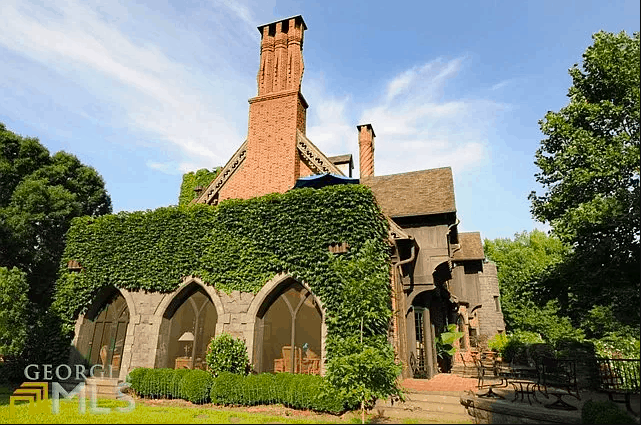 Bisham Manor, according to Zillow, boasts roughly 11,000 square feet of space, and is a 1920s English Tudor-style home that was redeveloped in the early 2000s by master builder Ben Parham.
The four-story estate is being used as an event venue for corporate events, meetings and team buildings, weddings, parties, and so on.
Though it might look like an old English castle, it comes decked out with modern amenities like a gym, spa, sauna, steam, wine cellar, and an outdoor pool.
Nothing evil about that, as far as we can see. But Bisham's former owners might disagree.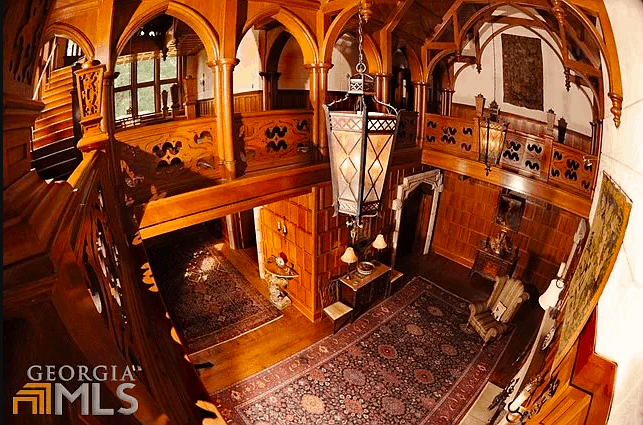 Neil and Trish Leichty purchased Bisham Manor in 2013, and they reported that the house is definitely haunted by a couple of ghosts of its own.
The couple described music playing in the basement despite there being no sound system installed, strange smells permeating throughout the house, and things disappearing in the night.
The Leichtys soon moved to a different home, but continued to experience strange events, much like the Crains were haunted by Hill House decades after they left it.
Coincidence? We'll let you be the judge of that.
If you haven't watched The Haunting of Hill House, prepare to be spooked — but don't worry, the house is purely fictional.
If, on the other hand, you've already seen it twice, then check out these other haunted houses we've covered here on Fancy Pants Homes. Halloween season is not too far away, so you better start getting ready!
More haunted houses
Behind the Evil Eyes: The (Real) Story of the Amityville House
Is It Real? The Eerie House in Stephen King's 'It'
The creepy story of the Winchester House, America's most famous haunted mansion
'Ready Or Not', we found the spooky Le Domas mansion in real life