Finally, the spooky season is upon us, which means it's time to start queuing up your fave horror films for an annual scare-fest.
And, if you're looking for new movies to add to your queue and haven't managed to catch Ready or Not yet, let me be the first to recommend that you do.
'At Midnight, you have to play a game…'
When Grace (Samara Weaving – Guns Akimbo, The Babysitter, Snake Eyes) marries Alex (played by Mark O'Brien – Arrival, Marriage Story, City On A Hill) at his family's enormous countryside mansion, little does she know she'll soon be locked in a deadly midnight game of hide-and-seek with her suspiciously wealthy new relatives.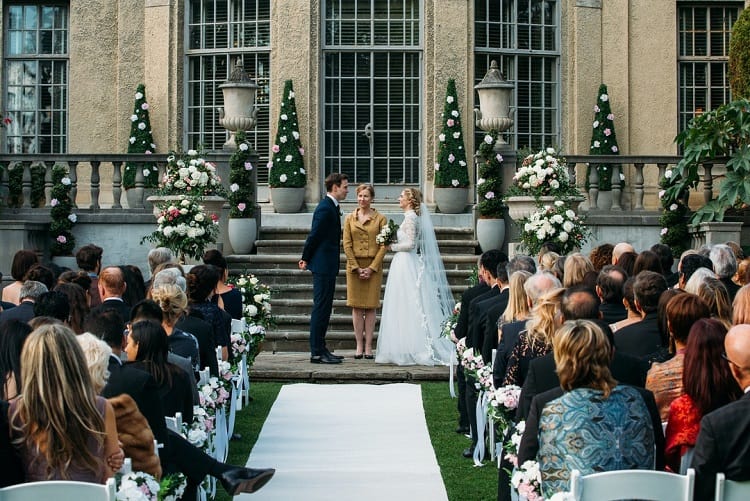 In a race until dawn, she'll have to risk it all to survive the night whilst being hunted down with crossbows, guns, and whatever other medieval weapons the crazed Le Domas family can get their hands on!
As well as an all-star cast, a script that's equally as hilarious as it is terrifying, and a wedding dress so iconic fans of the film were contacting costume designer, Avery Plewes to see if they could wear it for their own weddings, this movie has something particularly special for die-hard real estate fans like us:
A larger-than-life mansion that sits at the center of it all.
Was 'Ready Or Not' filmed in a real house?
Yes, that opulent mansion you see throughout the movie is real — and is quite famous, having played many iconic screen homes over the years.
In real life, you'll find it in Canada, and it's one of Toronto's most noteworthy and undeniably enchanting structures.
Casa Loma, a treasured Canadian castle built in 1914, provides the perfect setting for this critically acclaimed horror tale.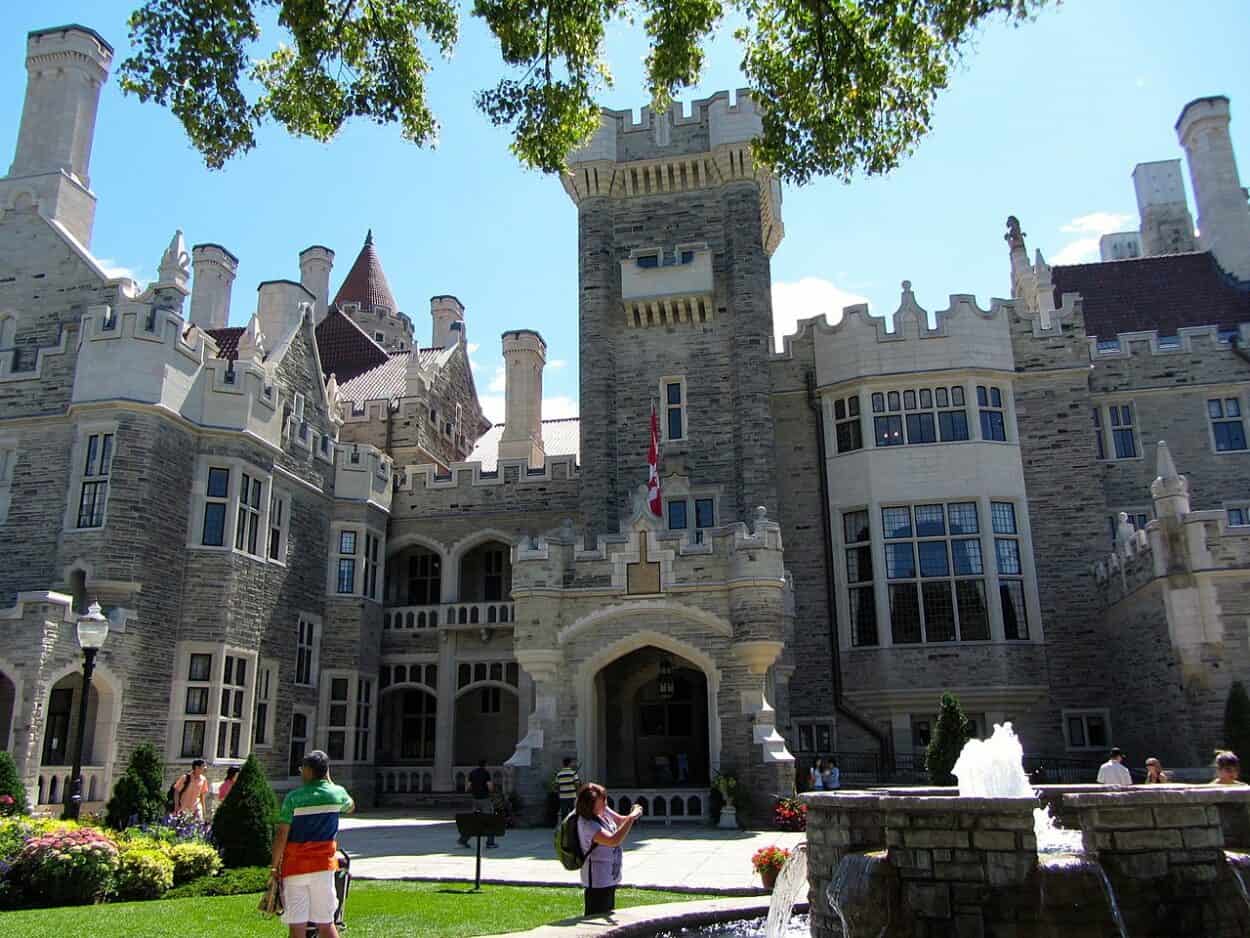 Firstly, it's almost inconceivably huge and therefore feels like it was made for an epic game of hide-and-seek.
Secondly, the moment darkness sets in, the vine-covered exteriors, candle-lit mahogany interiors, haunting oil paintings, and secret servants' corridors that run all throughout the house feel instantly unsettling, prepped for a night of sheer terror!
'Of course, you have a secret door'.
Can you visit the 'Ready or Not' house?
Yes, you can! In fact, aside from hosting a whopping 250 private events every year, Casa Loma also welcomes over 650,000 visitors to tour both the inside of the property and its historic estate gardens.
And before you go ahead and google it, the answer is yes, they do indeed host weddings.
Just, you know, maybe insist on a no-games policy at the reception! Unless…
Step inside the movie 
If you're feeling adventurous enough to walk in Grace's yellow Converse for the night – you actually can!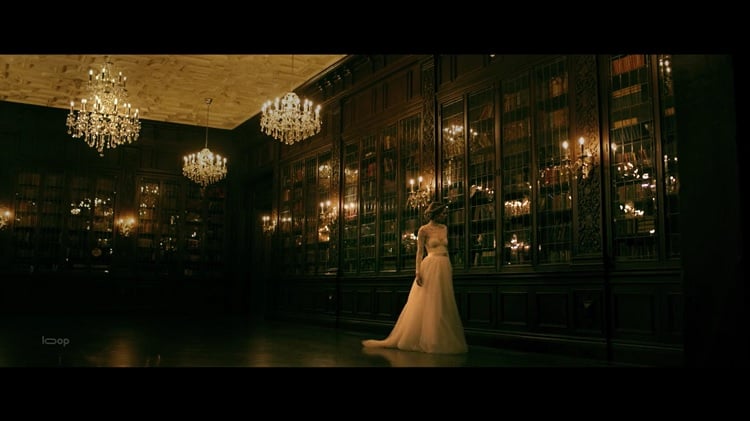 Every October, Casa Loma transforms into Legends of Horror, an interactive theatrical experience during which audience members take a terrifying stroll through the property's lower gardens before heading into the castle itself to explore its winding tunnels and other spooky hidden spaces.
For some lighter, yet still hide-and-seek-themed, entertainment, you can check out Casa Loma's Murdoch Mysteries, an escape room game that gives you a tense 60 minutes to uncover clues, solve a crime, and get out of the room in time!
More movie magic filmed in the same iconic house
Sure you've seen this place somewhere before? That's because you probably have!
According to IMDB Casa Loma's uniquely impressive structure has featured in close to 50 beloved blockbusters over the years.
In Scott Pilgrim vs. the World, the second battle of the evil exes (featuring Chris Evans as Lucas Lee!) takes place right outside.
In X-Men, the interiors of Casa Loma set the stage for Xavier's School For Gifted Youngsters.
The conservatory room with its unforgettable circular stained glass ceiling was used for one of the classrooms, whilst the dark wood paneling we know so well from Ready or Not can be seen in Xavier's study.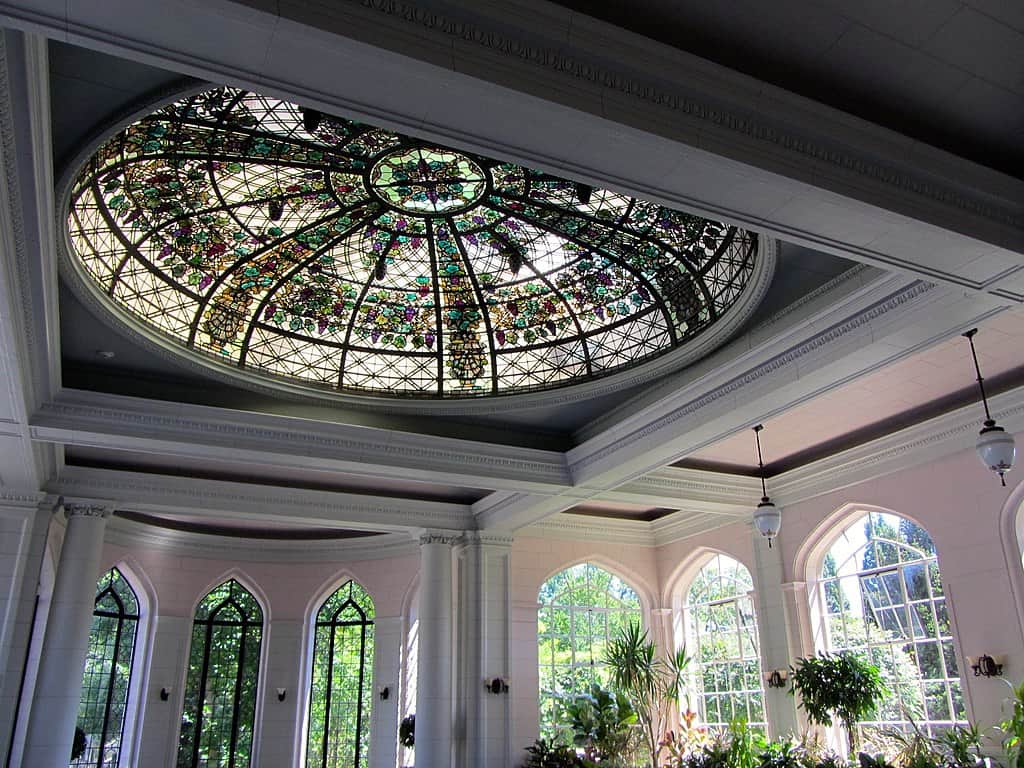 In Crimson Peak, you'll notice that the Casa Loma library with its enviable wall-to-wall bookcases features as the ballroom in which Tom Hiddleston and Mia Wasikowska waltz together by candlelight. 
Casa Loma can also be seen in The Vow, Billy Madison, Chicago, Cocktail, and so many more!
Will there be a 'Ready Or Not 2'?
If like me you're praying for a sequel you'll be glad to know there is hope.
Earlier this year, in an interview with Screenrant, producer James Vanderbilt (who also played the brief ghostly form of Mr. Le Bail in the movie!) said '… people really love it, it would be great to revisit that universe again. That would be super fun for me.' 
So, let's all close our eyes, count to ten, and hope that when we open them up again that sequel is finally in our sights!
More stories you might like
Is the Practical Magic House Real? A Throwback to the Magical Movie House that Bewitched Us All!
Unveiling the Mystery Behind the Sprawling Thrombey Mansion From Knives Out
Creep it real: Was the 'Muppets Haunted Mansion' filmed in an Actual House?
Hunting for Headland House: The modern coastal mansion from 'The Invisible Man'