*Please note that this article contains affiliate links and we will get a small commission from any purchase you make by clicking on one of these links
Embracing your 'Big 3' has never been so mainstream.
And by Big 3, we're referring to your Sun, Moon, and Rising signs.
Lost in the lingo? Now worries woo woo warriors, we got you.
We're referring to the wisdom of astrology. While your Sun sign reveals your shine and life-force energy, your Moon sign indicates your emotional and internal worlds and your Rising sign reflects your personality and how others experience you.
Do you know your Big 3?
Have you ever wondered how your astrology birth chart affects your everyday life? Do you want to get in sync with the poetry of the planets?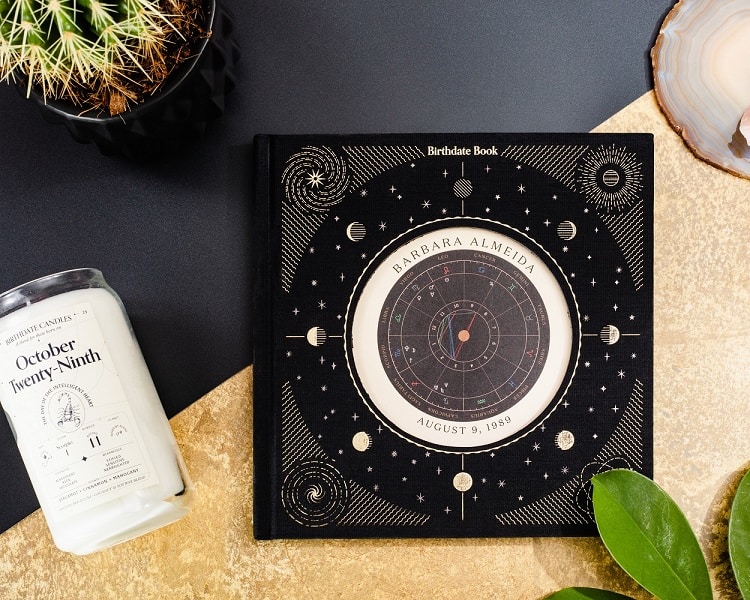 If you're curious about the cosmos, Birthdate Co is the perfect place for you. Here's the full scoop on these wonderful personalized gifts for the astro-curious cuties in your life.
Astrology gifting is the new norm
Talking about astrology is no longer a casual topic or cheesy pick-up line. Astrology has become a way of life for many, including A-listers.
Birthdate Co has attracted some of our favorite celebs, including Ariana Grande, Kendall Jenner, Charli D'Amelio, Drew Barrymore, and Madison Beer.
In fact, Drew Barrymore, daytime TV's newest darling, even added these lovely astrology candles to Drew's Little Yellow Book — a collection of gift ideas and novelty products that the actress recommends.
For those obsessed with all things astrology, the following gifts are perfect for helping you get to the next level of your ascension journey.
The Birthdate Candle
Founded in 2019, Birthdate Co offers a variety of soul-aligned gifts for the astro-curious, including the extremely popular Birthdate Candle.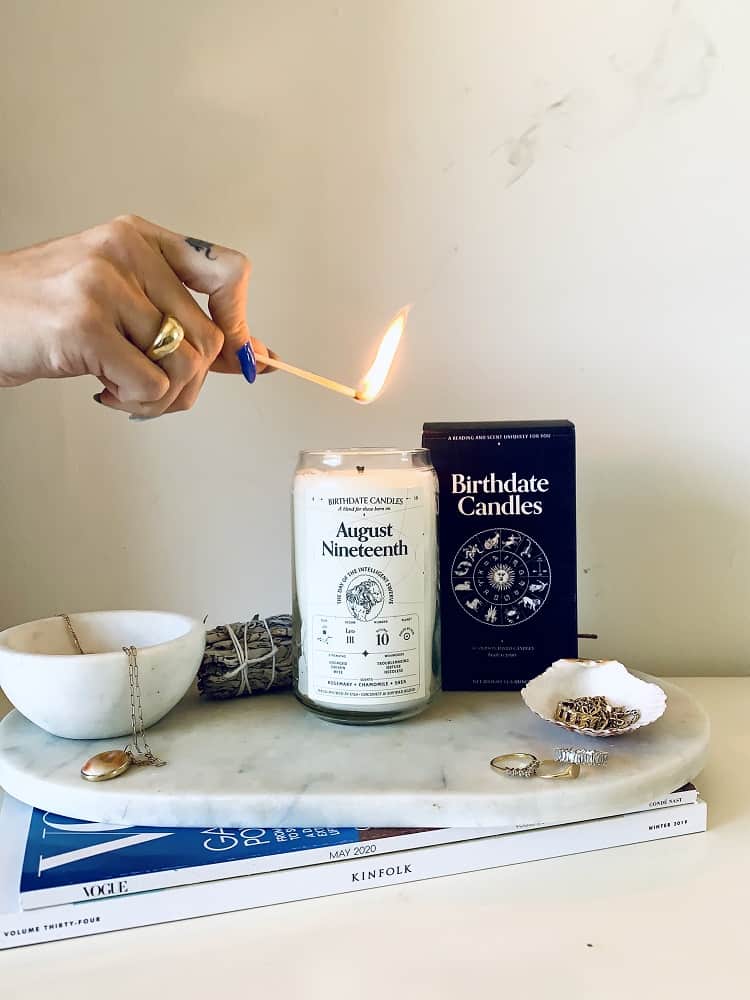 With over 500,000 candles sold in just 3 years, this is a personalized candle that blends astrology, numerology, and tarot including your birth details to create a one-of-a-kind gift.
The scented candle provides a detailed character reading personalized based on your own birth information.
With a burn time of 80 hours, Birthdate Candles are hand-poured in the USA with an all-natural soy and coconut wax blend, a cotton wick, and premium reusable glass. Get your own here.
The Birthdate Book
In today's world, overall wellness and spiritual growth are a must.
And the Birthdate Book is the zen guide you've been waiting for. See it here.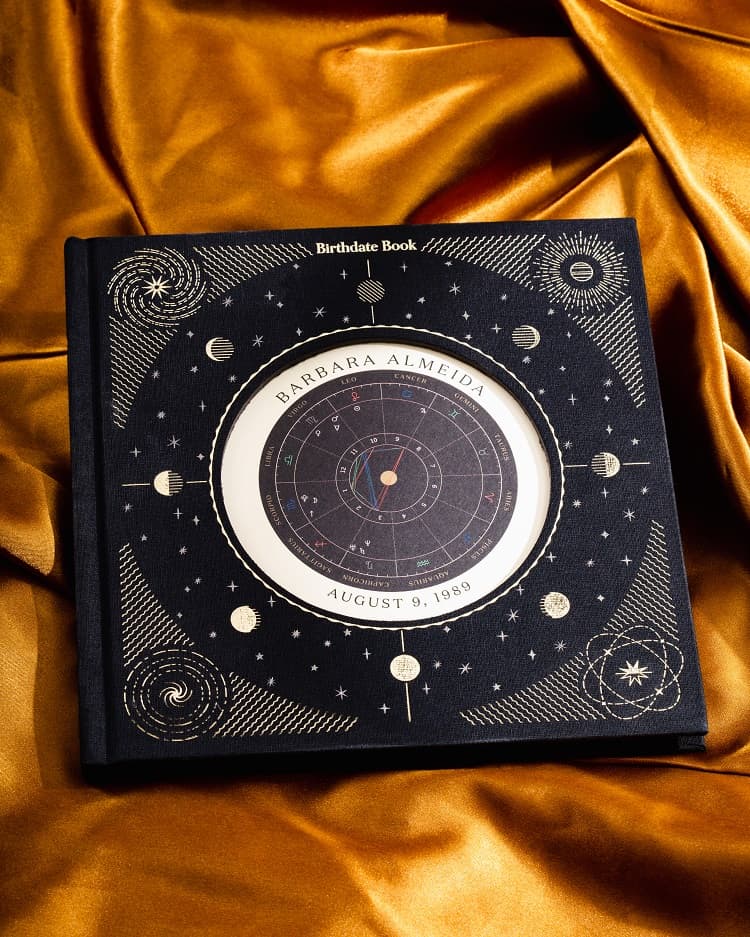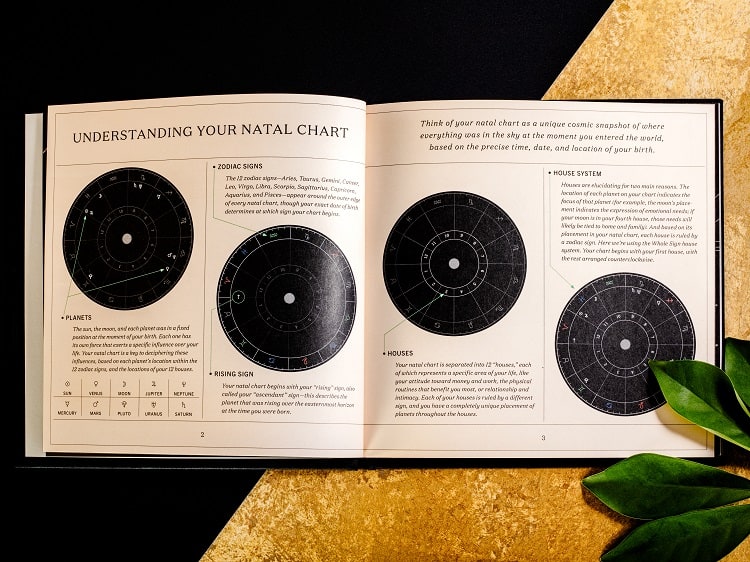 This made-to-order hardcover book beautifully illustrates your unique astrological birth chart – a map of the stars and the planets at the exact moment you were born.
With 70+ pages of detailed horoscope analysis, the book uncovers insights into your life and personality.
Can't decide on the book or the candle? We got you covered!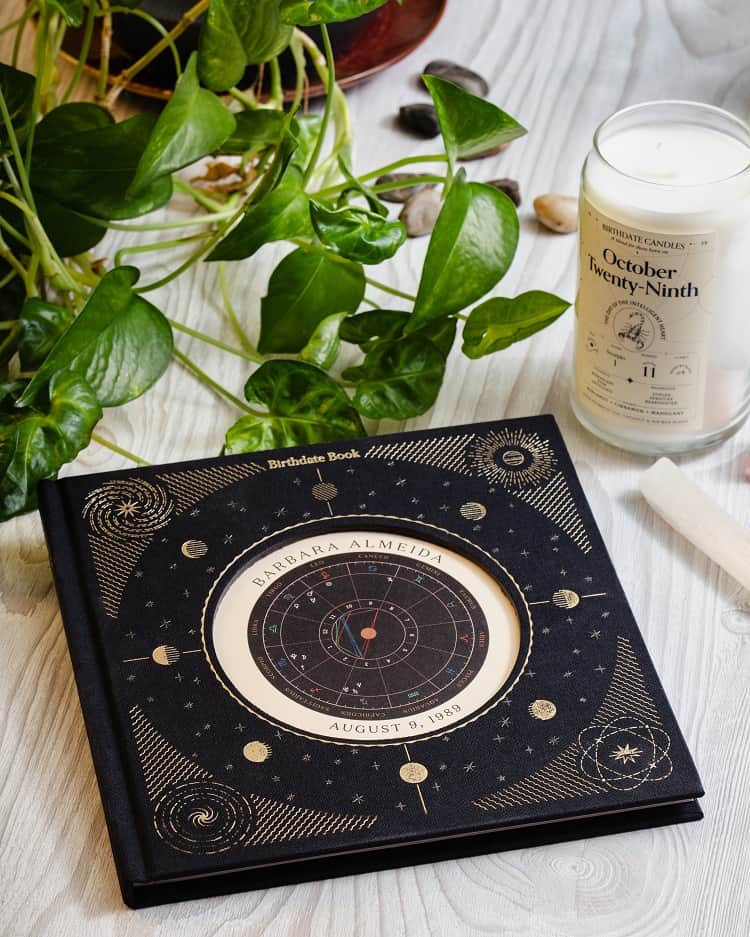 The Book & Candle Bundle offers the opportunity to experience a full astrological journey, including the book and a personalized candle made from premium natural oils.
The Tarot Trio
Your inner Empress is going to love this one!
If you're into the woo woo, the next level awaits with the Tarot Trio. This candle set is designed to use the powerful mysteries of the tarot to reveal deep insights into your past, present, and future.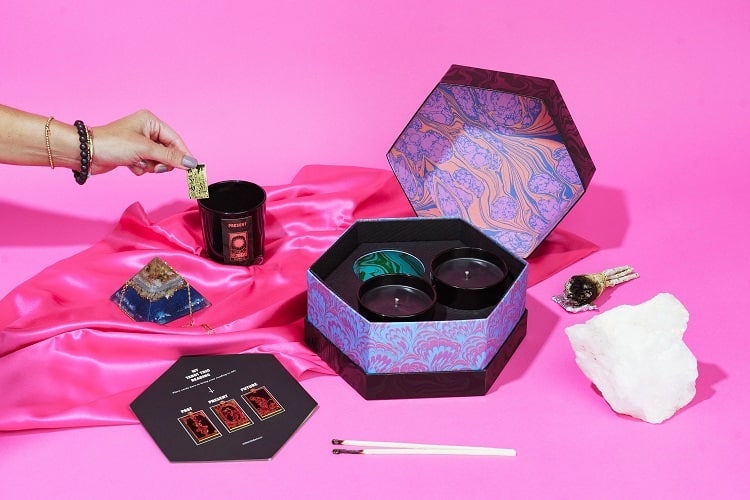 Each candle has a hidden charm that will be revealed as the candle burns, unveiling a secret tarot reading. Sounds like the perfect gift for the divine Priestess in your life. Get one here!
*Editor's Note
When we notified them that Jenny plans on writing an article on their unique products, the company sent me a personalized Birthdate Candle. And even though my knowledge of astrology is fairly limited, I enjoyed my little astrology gift far more than I thought I would.
The candle is considerably bigger than I expected, and I must have spent the better part of an hour reading the many personality insights written on the back of the candle — and they're surprisingly accurate! I can then only imagine the type of insight the book would provide.
The candle also offers information on your ruling planet, ruling number, and more, all corresponding to your individual birthdate.
The smell — which is divine and quickly spreads to the entire house — is also personalized (and quite spot on, in my case). I expect it to last a long, long time based on the Birthdate candle's size: net weight is 13.5 ounces, which is far bigger than your regular 8 oz candle.
Will definitely be buying this as a gift for the astrology lovers in my life. And you should too!
More stories you might like
The 15 Best Luxury Candles on Amazon to Brighten your Home & Complement your Décor
Here are 10 of the Coolest Housewarming Gifts You Can Buy for Your Bookworm Friends
Here's Everything You Need to Set Up a Meditation Corner in Your House
10 Unique Picture Frames and Holders to Create the Perfect Photo Wall