A Spanish Colonial Revival neatly tucked behind private gates in the coveted Capistrano Beach community in Dana Point just hit the market.
With a rich history that dates back to 1928, when it was built by the Doheny family — after whom the Doheny State Beach was named — the idyllic property boasts a timeless style reminiscent of a Mediterranean courtyard villa.
"The home's history dates back to the 19th century when the Doheny family entered into the development of Dana Point, this home was one of their reserved beach houses which was also highlighted as the original model of what Dana Point beach houses looked like, similar to the houses in Beverly Hills – a classic Spanish colonial revival," real estate agent Justin Alexander told us via email.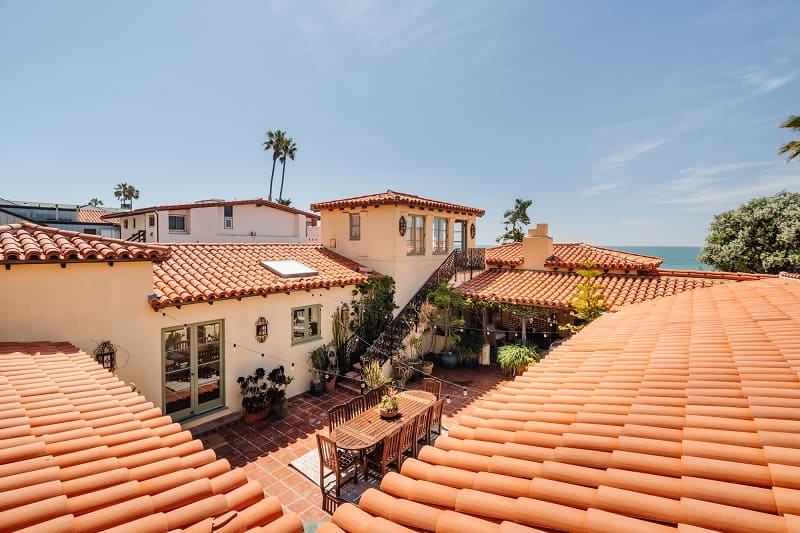 The beachfront home is owned by none other than actor Anthony Edwards and served as the TV veteran's vacation home for the past 25 years.
Best known for his role as Goose in the original 1986 film Top Gun and for his long-running role in the hit TV series ER — playing doctor Mark Greene alongside stars like George Clooney, Noah Wyle, and Julianna Margulies — Edwards has been a regular fixture on our TV screens.
SEE ALSO: Where in the World Does George Clooney Live?
In recent years, he's also appeared in hit series like Inventing Anna, WeCrashed, Designated Survivor, and Billions, to name just a few. With such a busy schedule, no wonder he's been holding on to his Dana Point retreat for more than two decades.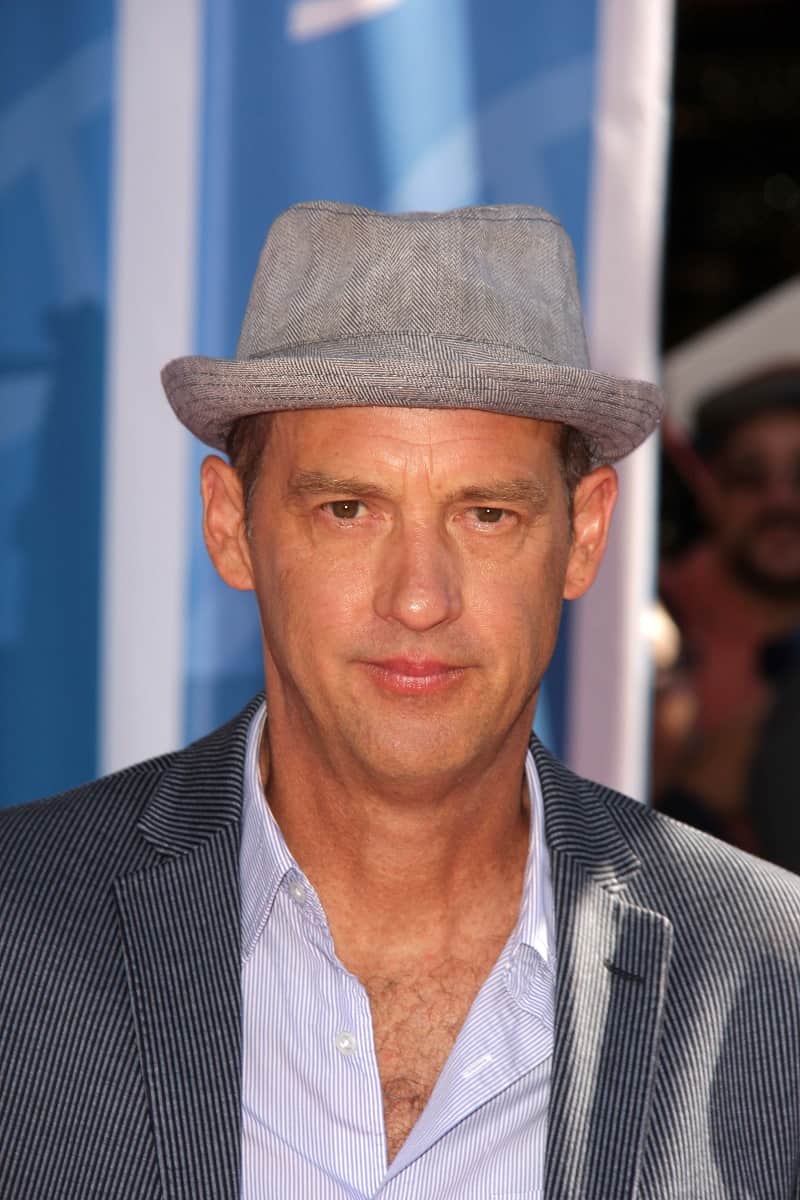 Anthony uses this breathtaking beach house as his own family getaway, who sees the incredible uniqueness of this courtyard style hideaway. It has never been used as a rental property," Justin Alexander added, highlighting the property's most striking feature: the large, welcoming courtyard that makes you think you've left California and ended up somewhere on the coast of Spain.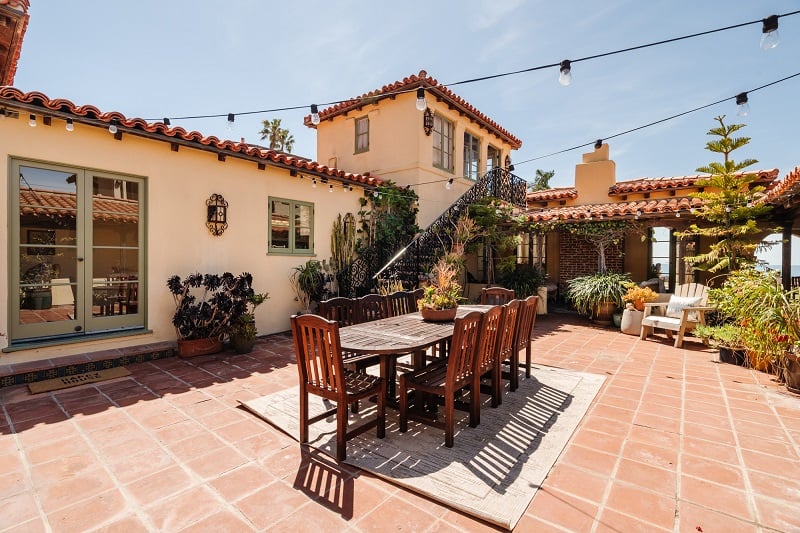 Generously sized, the gorgeous courtyard is complemented by shaded seating areas that add extra notes of comfort to the actor's beach-side getaway.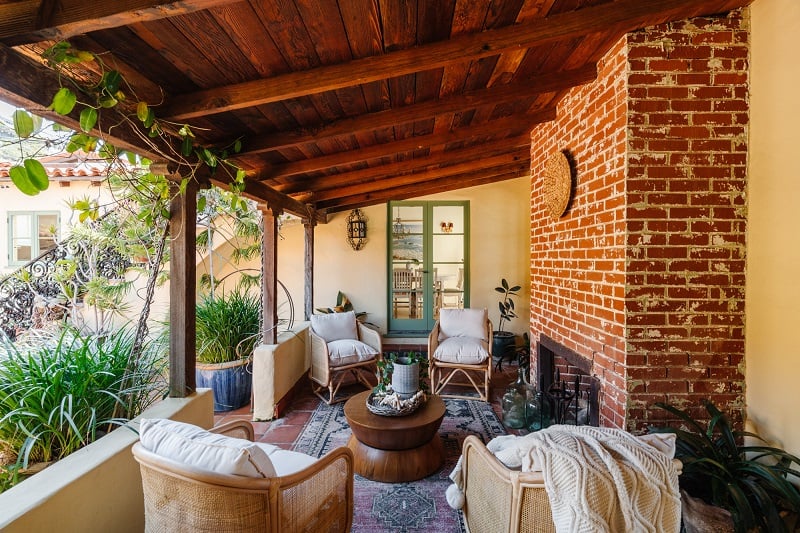 Listed for $6.5 million, the dreamy beachfront retreat offers 5 bedrooms, 4 full baths and 1 half bath on an oversized 10,000+ square-foot coastal lot, making it one of the most notable real estate offerings in the area.
SEE ALSO: Adam Sandler's house was a $12 million gift for his wife, Jackie
Its interiors are just as welcoming as its Spanish-style courtyard, boasting arched French doors, exposed-wood vaulted ceilings, a brick fireplace, and too many distinct features to count.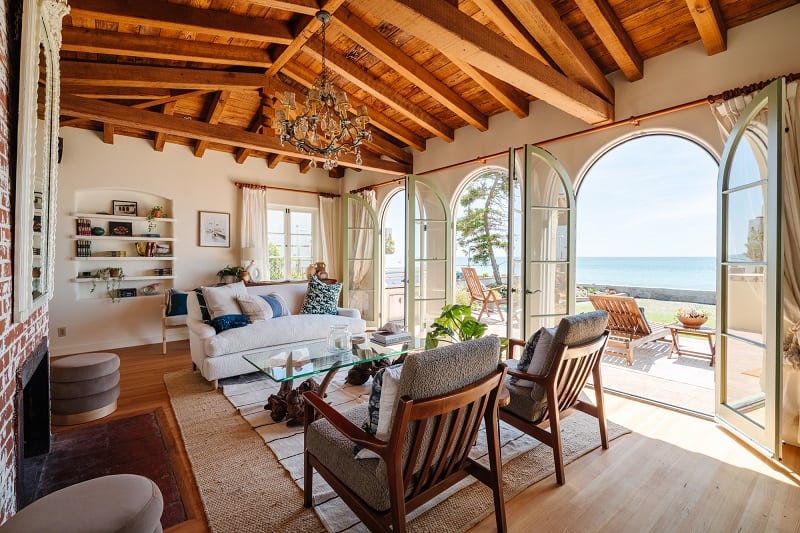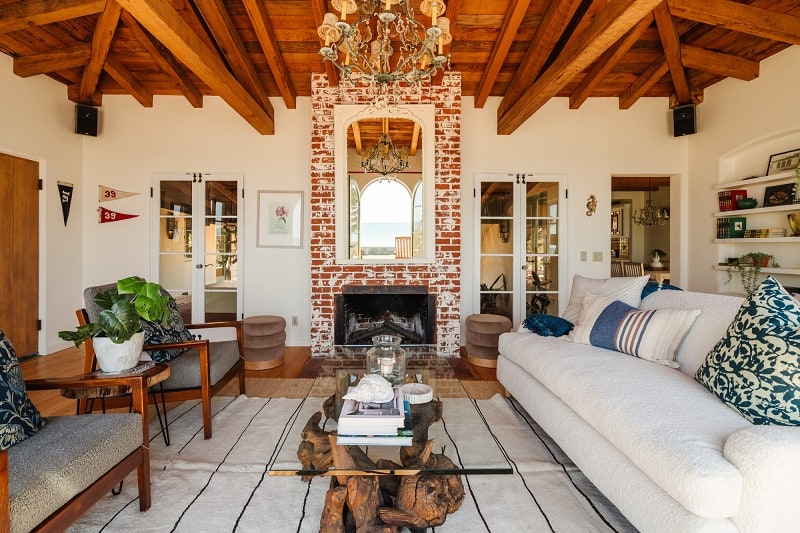 The galley-style kitchen is unlike any other we've seen before in a celebrity home, sitting under a barrel-vaulted tile ceiling and featuring red accents that add a note of playfulness.
On one end of the kitchen we find a welcoming dining room, while on the other — delimited by a tiled snack bar — a cozy lounging area and doors that lead out into the courtyard.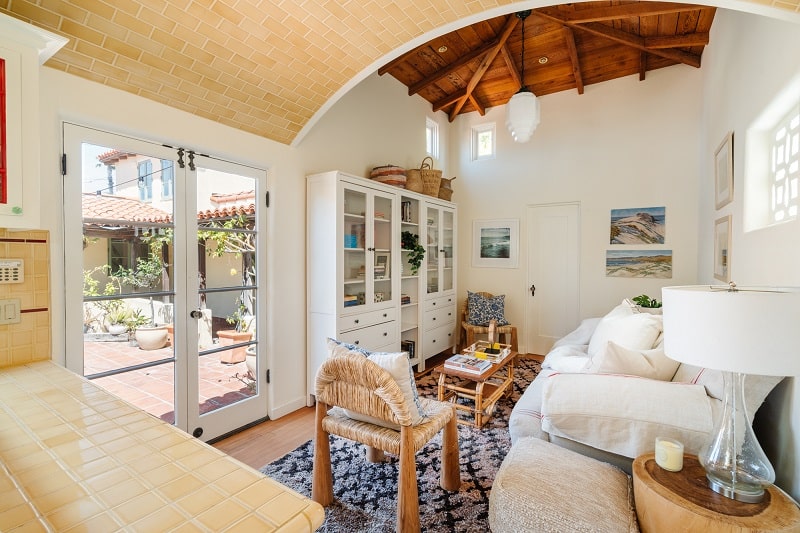 The bedrooms, one more inviting than the next, all seem to feature the staple vaulted ceilings with exposed wood and, depending on which part of the house they're located in, boast incredible ocean views.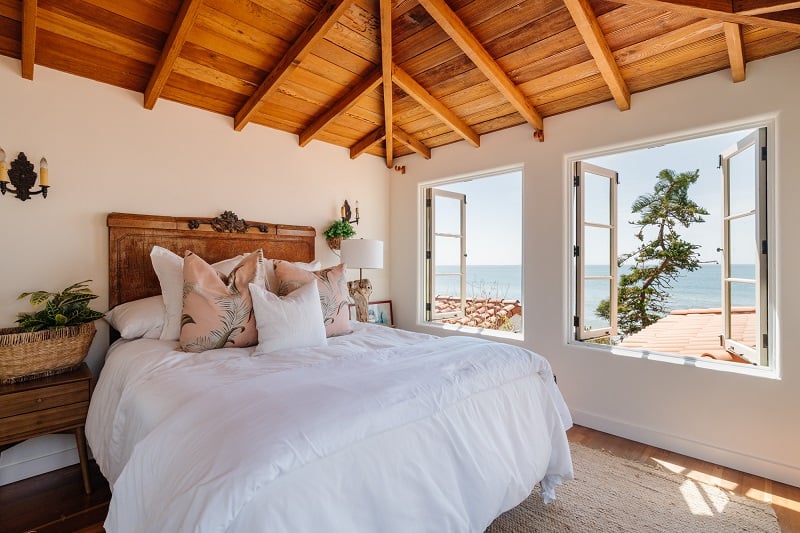 Saving the best for last, actor Anthony Edwards' house opens up to a flat beachside backyard that allow residents and guests to enjoy one of California's most beautiful coastlines — and revel in "ever-ending sunsets gliding over the Pacific with timeless and irreplaceable scenery," per the listing.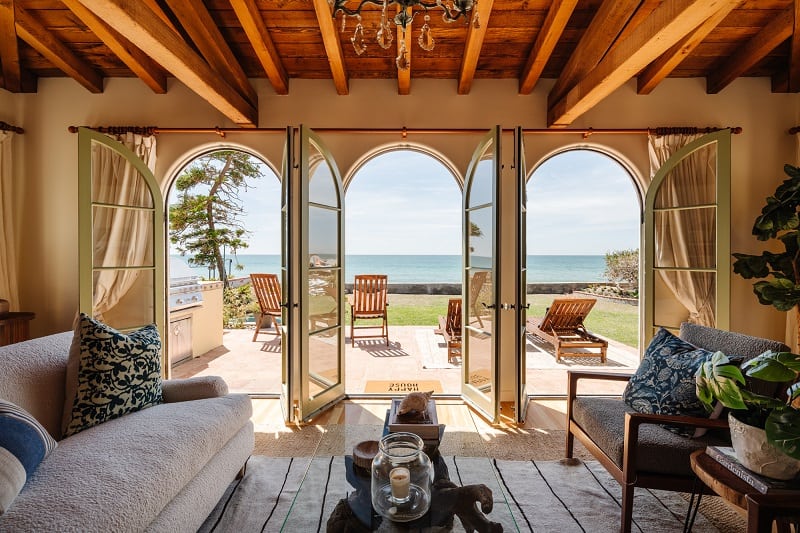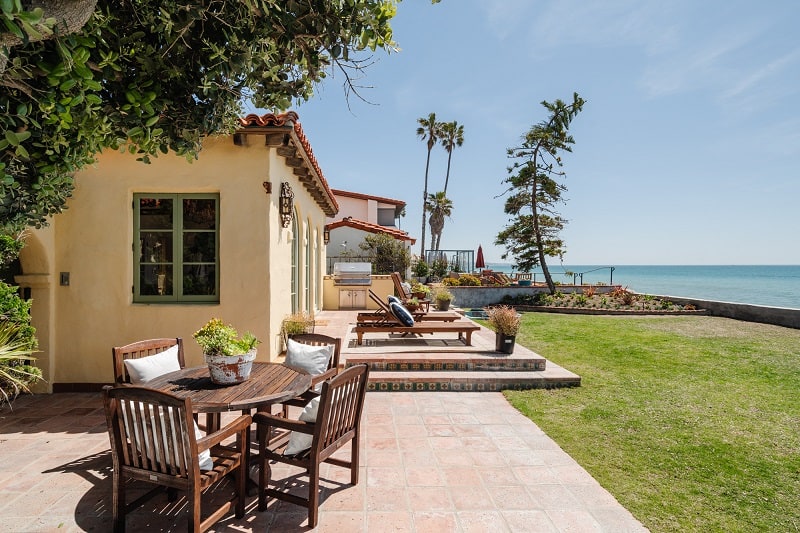 "An original Doheny, this quintessential Southern California beach house is a once in a lifetime offering due to both its historical significance and expansive 10,000 sqft private lot on the sand," Justin Alexander says.
"It sits inside the highly coveted gated community of Capistrano beach, central to Dana Point harbor, local private courts, the best shopping destinations in OC and unlimited coastal scenery."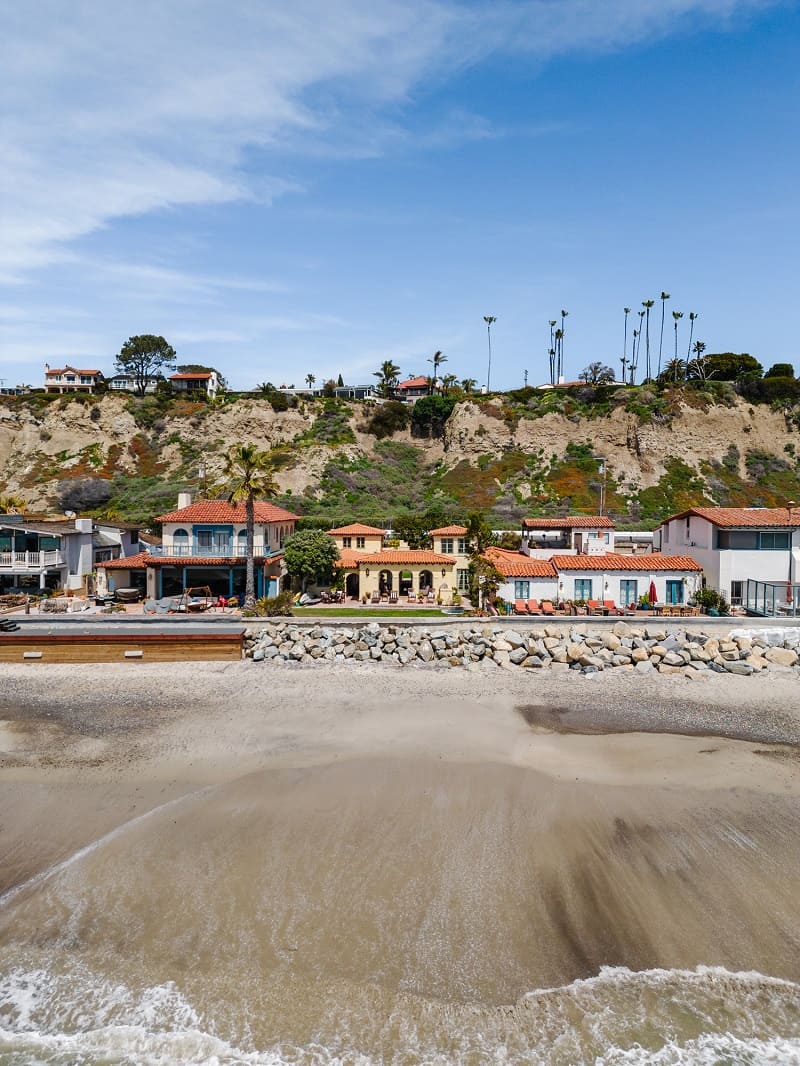 The ideally located, historically significant Spanish Colonial Revival house is listed for $6,500,000 with Compass' Justin Alexander.
More stories you might like
Jim Carrey's house of 30 years is now on the market for $29M
See Gwyneth Paltrow's house in Montecito, her "Forever, Forever Home"
Robert Downey Jr.'s unconventional houses are a sight to behold
'Harry & Meghan' was filmed in this stunning $33.5 million Montecito house