Opulence, elegance, extravagance; these are just some of the words that can be used to describe Villa La Sosta, a majestic Italianesque mansion in the Bay Area.
Nestled behind lush trees at 2 De Witt Drive in Marin County's coveted Ross neighborhood, the 8,660-square-foot property is San Francisco's best-kept secret, and it's looking for a new owner to entertain.
The exquisite villa is selling for $18.9 million, and is being marketed by The Agency's Rachel Swann and Kayla Grae.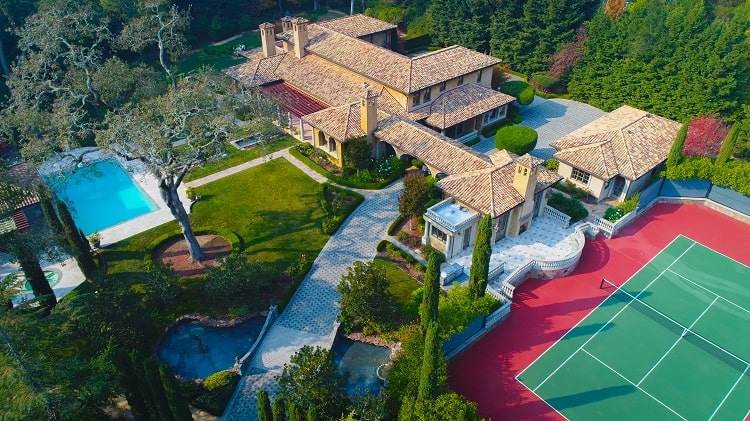 Villa La Sosta: A timeless estate
Built in 1998, Villa La Sosta is a magnificent Mediterranean-style home strategically located just outside of San Francisco.
The villa offers expansive and lush outdoor space, complete with a sky-blue swimming pool and pool house, guest house, bocce ball court, tennis courts, and a four-car garage. The 2-acre grounds are accessible via a a pair of private gates and a cobblestone driveway under a porte-cochere.
Yet nothing can prepare you for what you'll find inside the property. Entering Villa La Sosta will make you feel like you've just been transported to Vatican City, if not an imposing European castle, as nearly all the walls and ceilings are covered in hand-painted murals, and the hallways and corridors are decorated with statues.
Details throughout the mansion include hand-carved moldings, custom ironwork, and marble floors with inlay medallions and mosaics.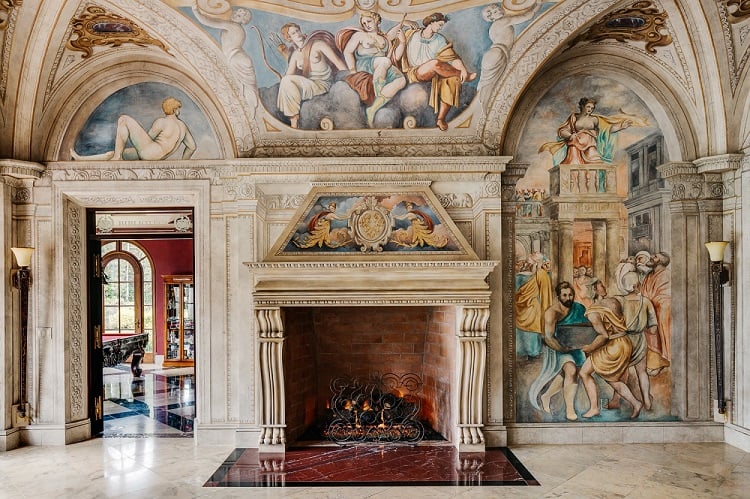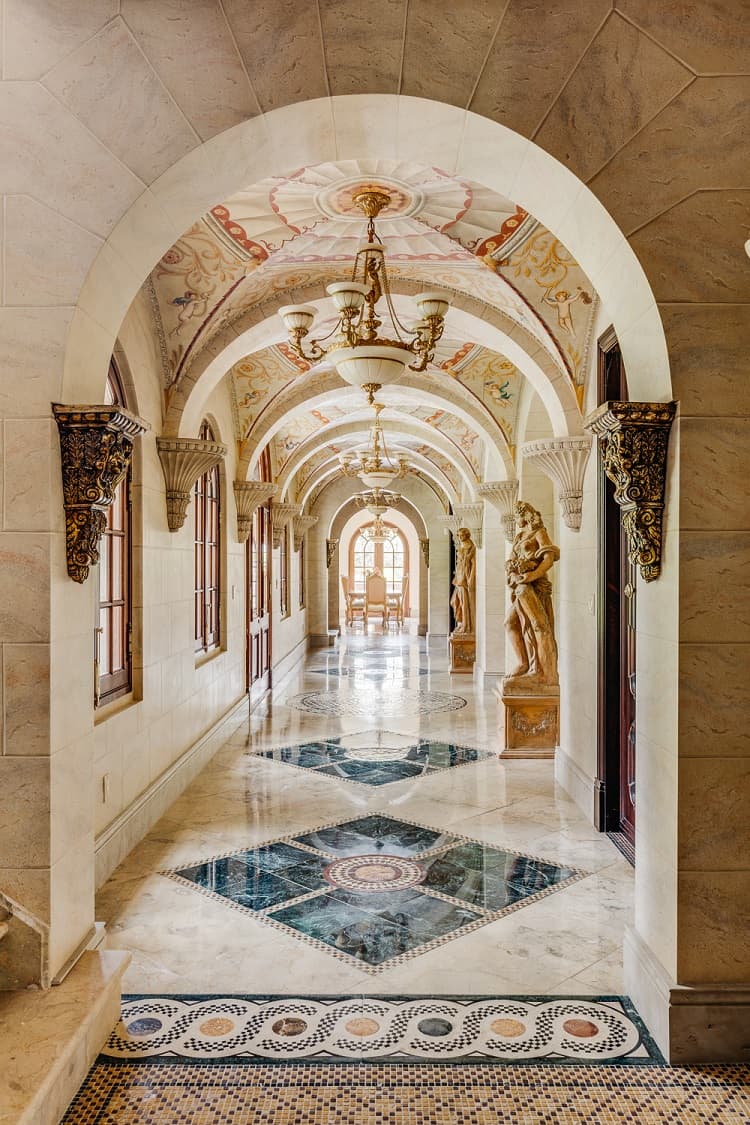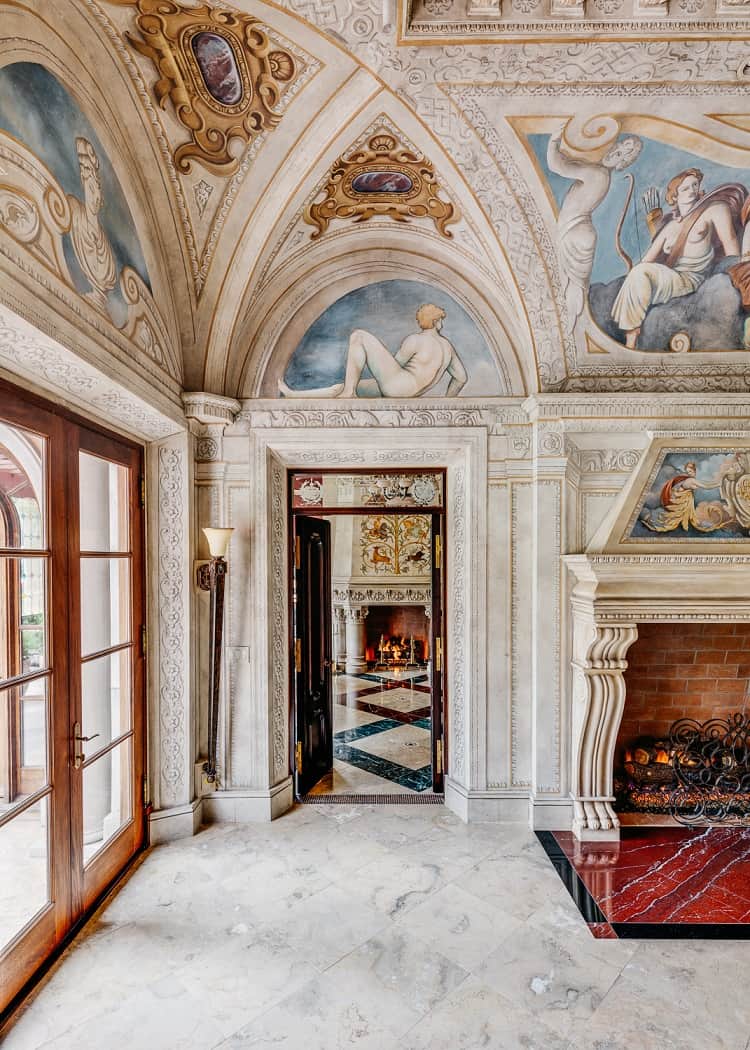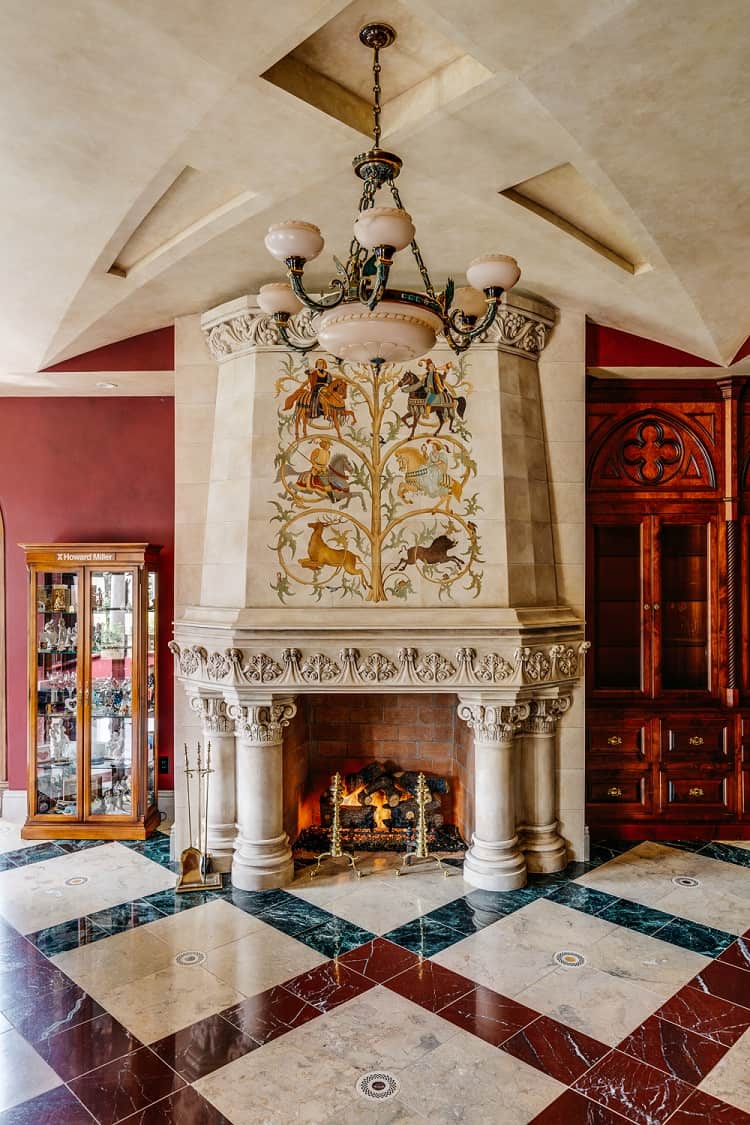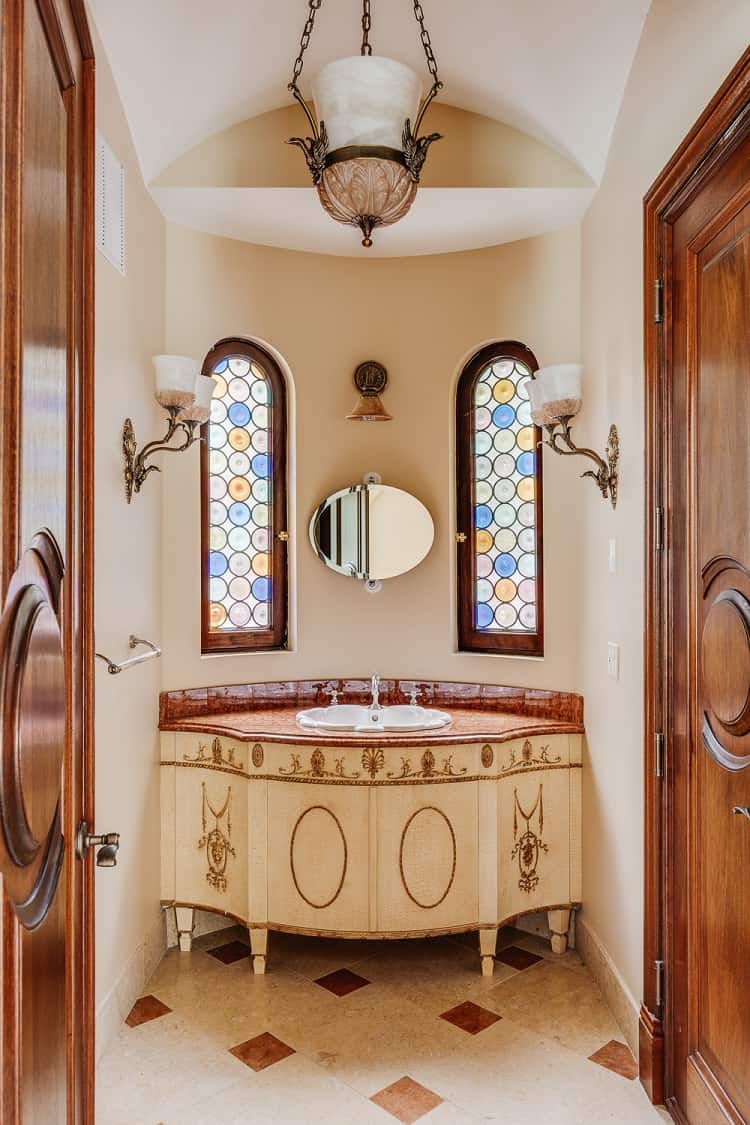 Entertaining in style
Villa La Sosta is also an entertainer's dream home, featuring loads of indoor and outdoor spaces that are fitted to host all types of events.
The Great Room features a large fireplace on one end, and a handcrafted bar on the other end, perfect for hosting cocktail parties.
The Dining Room is the perfect setting to host dinner parties, and its beautiful French doors open to the outside terrace, which features an outdoor fireplace and outdoor barbecue for entertaining guests.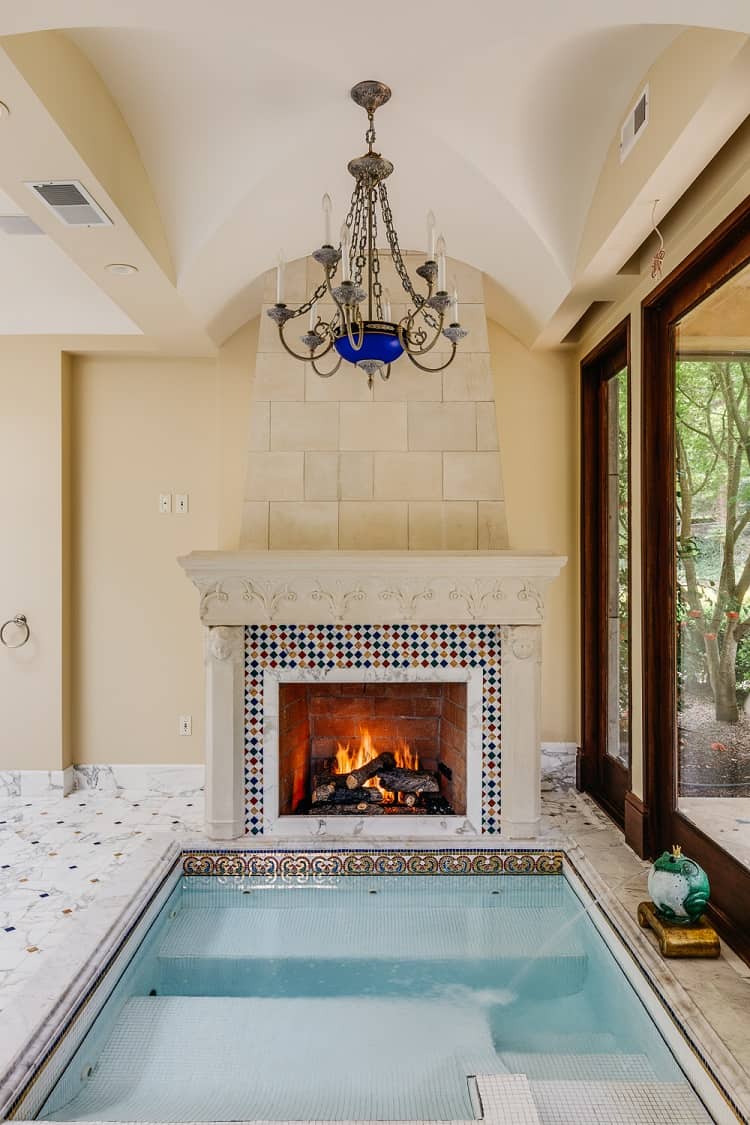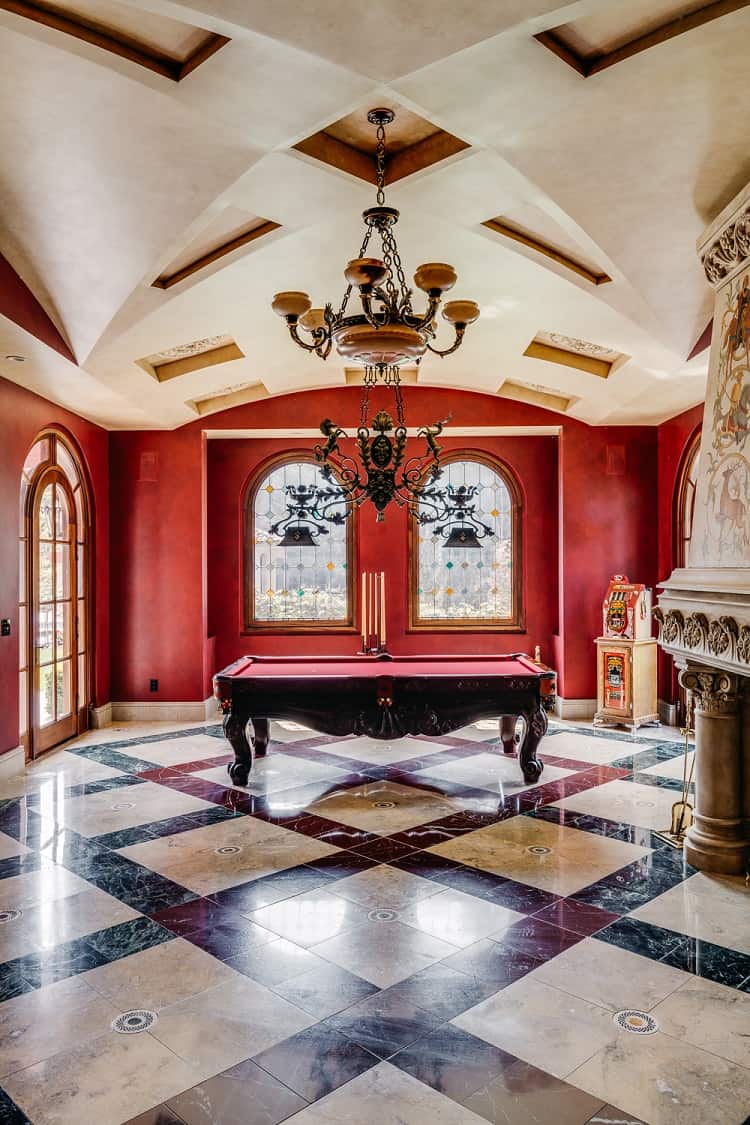 This superb villa brings the art and soul of Italy and the Renaissance to California. Don't believe us? Have a look at the video tour below and see for yourself.
More luxury homes
At $29.5 Million, The Island House is One of Orange County's Priciest Listings
Timeless Elegance Meets Whimsical Charm in this $6M Storybook Castle in Los Angeles
Carmel's 107-Acre Asherwood Estate Makes New Bid for Buyer
Cool Listings: A $24M Santa Monica Home Designed with Wellness in Mind