In the scenic seaside neighborhood of Corona del Mar in Newport Beach, a newly listed coastal home will make you rethink your house goals.
Dubbed 'The Island House', the dreamy property sits on three homesites that have been combined to create what is now one of the most expensive homes in the already-exclusive community.
Properties in the Orange County riviera are notoriously expensive, with the median listing price in the area averaging $4.8 million, according to Realtor.com.
Even so, the 7-bedroom Island House gives the rest of Corona del Mar's pricy listings a run for their money – pun intended.
Priced at $29.5 million, the property is one of the most expensive homes for sale in the area. A Brighton Road home that's set about 2 miles away currently claims the #1 spot with a $35 million price tag.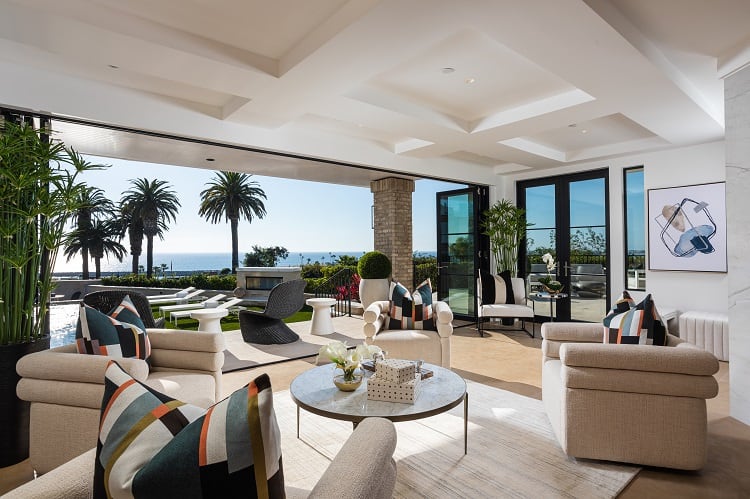 On a county level, the property ranks in the top 12 most expensive homes in Orange County, with a newly built Newport Coast mansion (known as Palais du Cristal) leading the rankings with its whopping $69.8 million ask.
But there are a few aspects that are completely unique to the Island House — from its past presidential ties to the three lots it sits on.
The previous owners bought the property back in 1999 with plans to rebuild it into their dream home. To do that, they also purchased two adjacent lots and combined them into one homesite that has no direct neighbors.
According to our sources, back in the day, Ronald Reagan and his family used to frequent the original residence that stood on the property.
But there's not much left of the presidential favorite. The previous owners embarked on an extensive renovation (carried on by the current seller), which transformed it into a magnificent residence that combines traditional and contemporary design.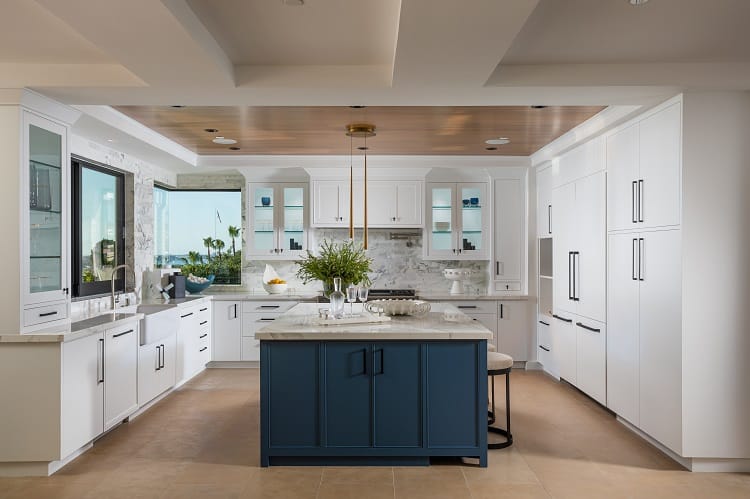 With sweeping ocean views from nearly every room — directly overlooking Newport Harbor, the Balboa Peninsula, Catalina Island, Palos Verdes and popular surf spot, The Wedge — the exclusive home offers seven bedrooms and ten bathrooms, spread across 7,168 square feet of living space.
Designed for entertaining, working and relaxing at home, The Island House features a long list of private amenities.
An elegant office with glass and steel-framed walls opens to a patio and three-hole putting green. The lower entertainer's level boasts a 650-bottle wine room with a tasting area and a 15-seat home theater with a 120" screen and surround sound.
On its own level at the third floor is an additional game room with a full bath, 32-bottle wine fridge, Fleetwood doors, patio and sunbathing area.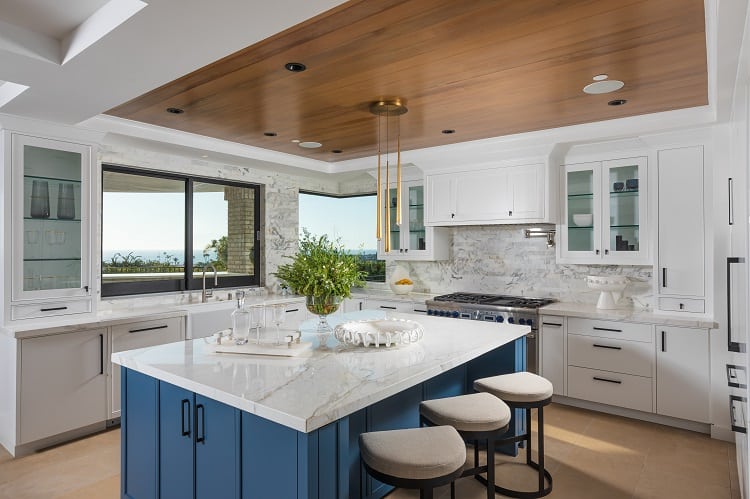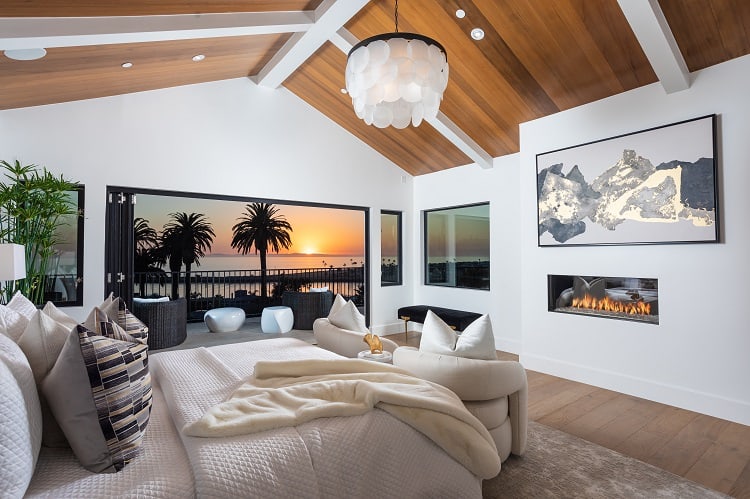 While it's hard to pin down all the noteworthy features of the $29.5 million home, some of its standout features include Fleetwood windows and doors, an open-plan great room, expansive pool and spa, BBQ kitchen/bar, and outdoor entertaining area that can fit roughly 100 guests.
Outside, the three- to six-foot deep pool, heated spa and multi-colored ambient lighting, and pool terrace with ample space provide the perfect spot for shaded or sun-drenched lounging.
Dancing water features add a picture-worthy setting with the ocean as a backdrop.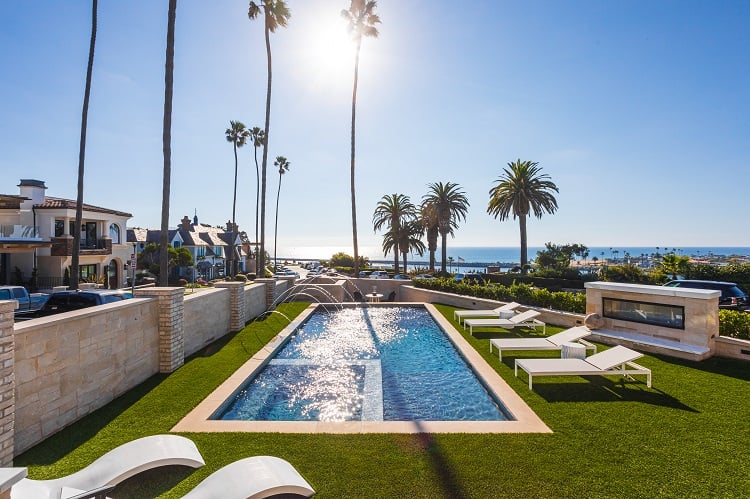 The Island House is listed with Mauricio Umansky, Phillip Caruso, Michael Caruso, Roxy Gonzalez of The Agency.
More stories you might like
A $25M Corona Del Mar Home is Being Marketed With the Help of NBC's Dance Stars
Oceanfront Home on Dana Point's 'The Strand' Sells for $21.25M
A Contemporary $56 Million Malibu Mansion Towers Above the Ocean