In the ritzy residential enclave of Bel Air, a new listing dazzles with its striking contemporary design, 360-degree views of the city, and highly ambitious asking price.
Owned by George Ruan, co-founder of online coupon-clipping company Honey (now part of Paypal), the nearly 21,000-square-foot manse is looking to fetch $150 million.
The price point makes it the third most expensive home for sale in L.A. County, trailing behind behemoths like Michael Eisner's $225-million compound in Malibu and the former Spelling Manor in Holmby Hills, priced at $165 million.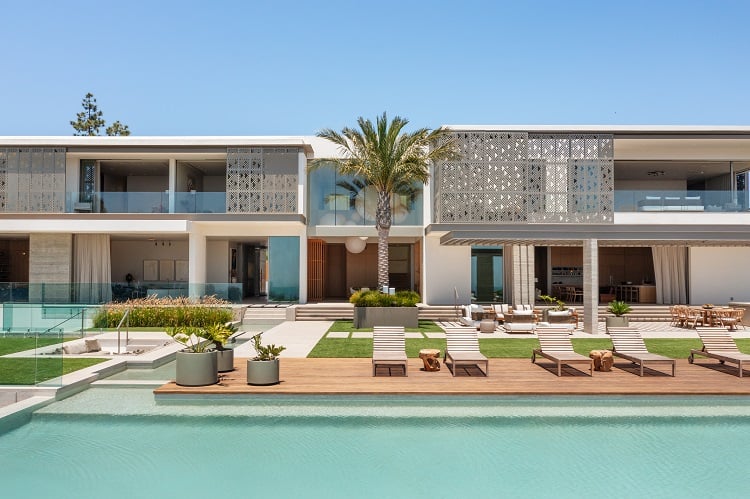 If the Bel Air property sells for an amount close to its $150 million asking, it will be one of the most expensive deals in Southern California history, Los Angeles Times reports. It could also set a new record for Bel Air.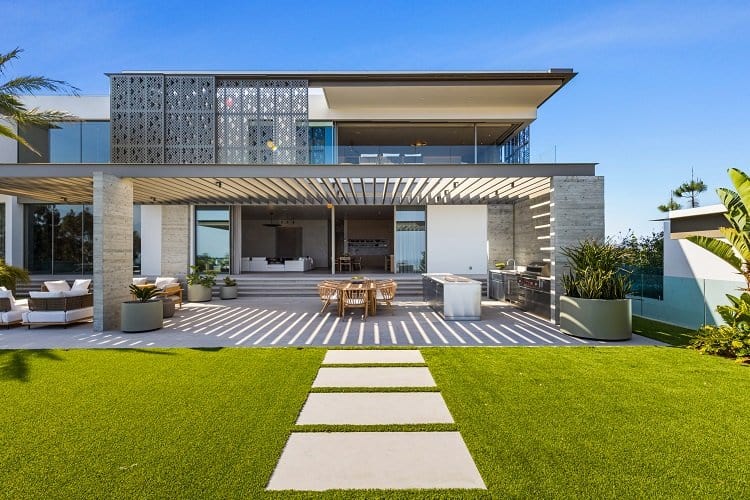 And if you're wondering what makes it command such a high asking price, we're here to break down the many merits of this spectacular property.
What $150 million buys you in Bel Air
Designed by award-winning architecture and design firm, Saota, the private compound is perched on a promontory high above the city — opening up to unobstructed, 360-degree views of Los Angeles.
Set on a 1.15-acre lot at 10721 Stradella Ct in Bel Air, the property has:
9 bedrooms

and 14 baths spread across 20,841 square feet

a chef's kitchen

equipped with Miele and Gaggenau appliances and honed quartzite countertops

a luxurious master suite

with dramatic walls of glass overlooking the city

3 separate staff quarters

with prep kitchen and laundry area

a large infinity pool

with secluded cabana areas and a pool-side sunken fire pit

a one-bedroom guest house

with a separate private pool
also in the guest house: a home gym/spa touted as "one of the most amazing gym and spas conceived in a residential estate," per the listing
Since pictures speak louder than words, let's take a closer look inside: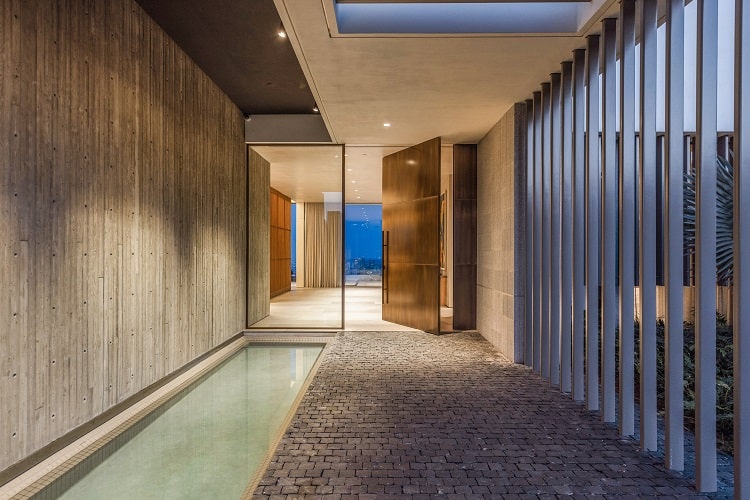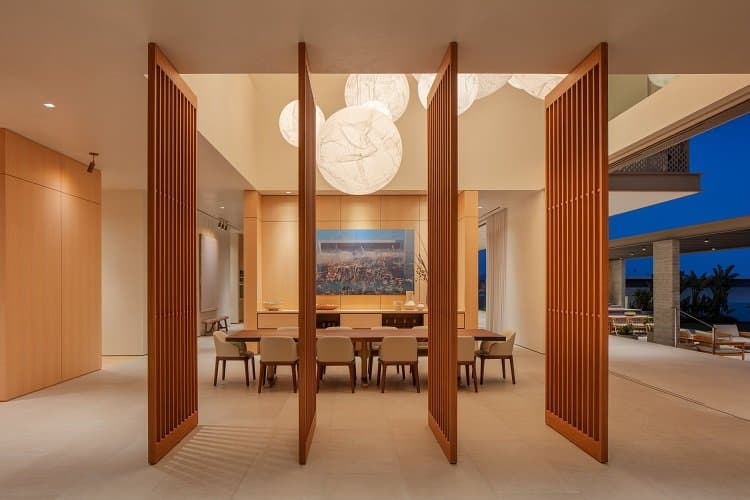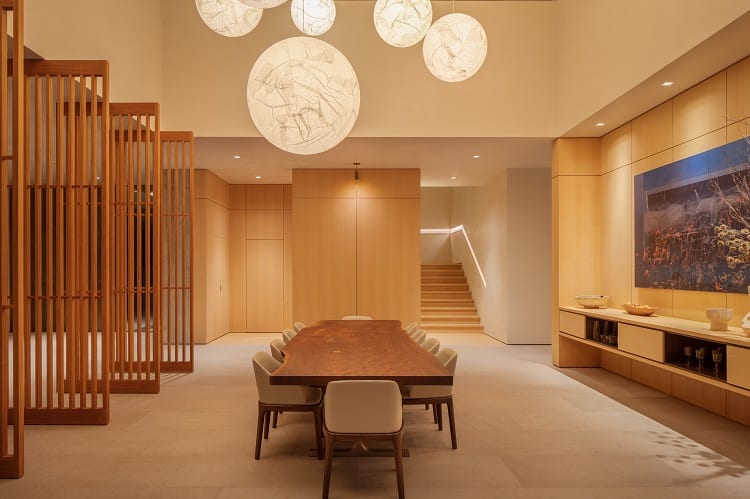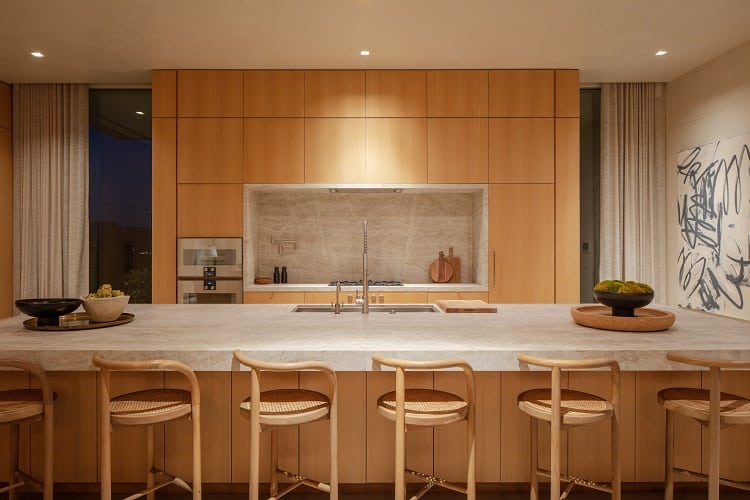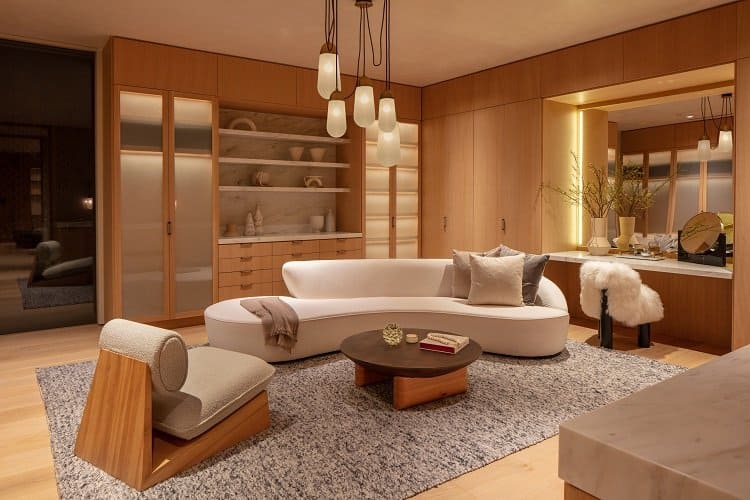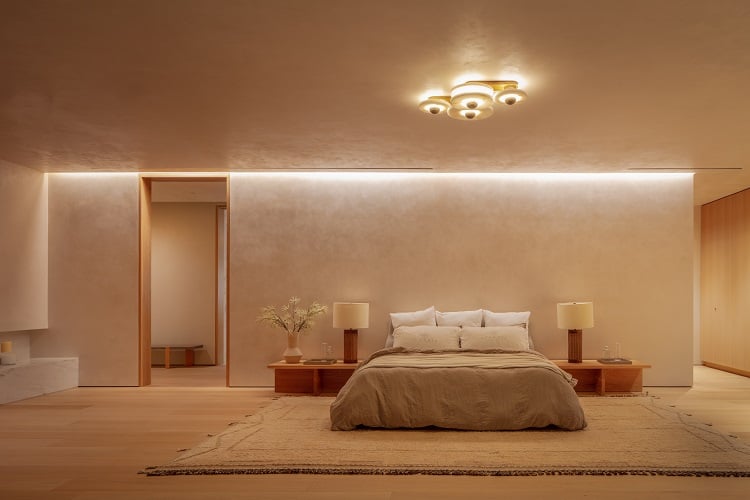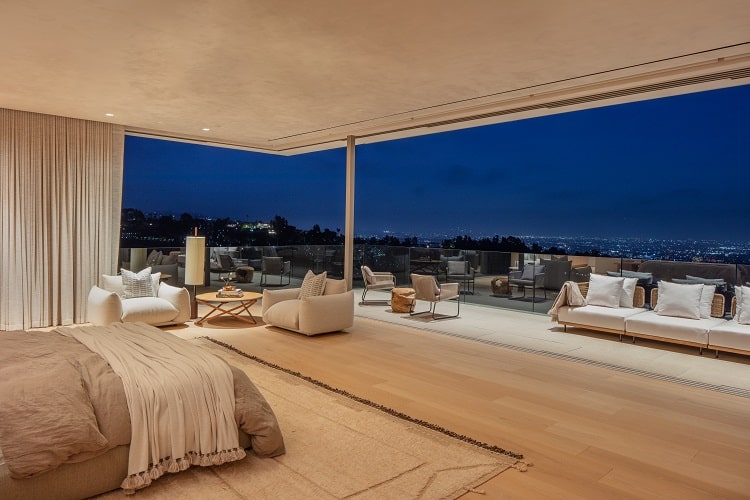 George Ruan's mansion could become the most expensive house ever sold in Bel Air
The coupon titan — which had just sold his electronic coupon-clipping plug-in, Honey, to Paypal for a whopping $4 billion — paid $60 million for the sprawling manse in 2020, public records show.
At the time, the spec house wasn't yet completed, and Ruan took it upon himself to finish building the contemporary home.
He commissioned LA-based architectural firm Woods + Dangaran, known for their sleek yet warm and inviting designs, to complete the project.
Two years later, George Ruan is ready to cash out — and maybe set new records while he's at it.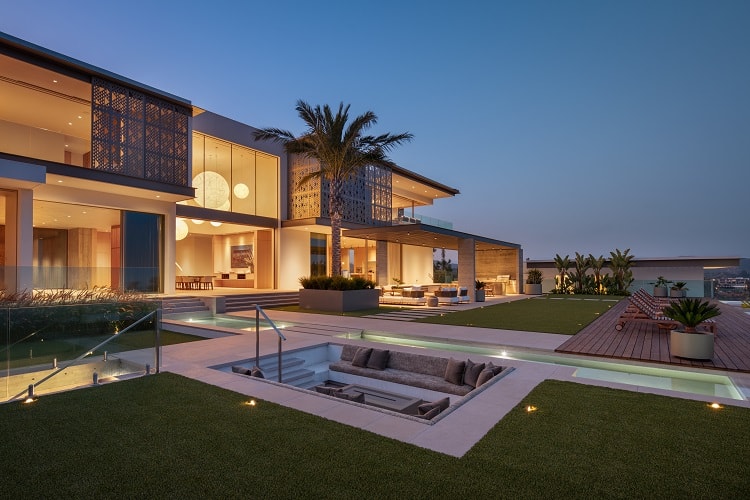 If the property sells for close to its $150 million asking price, it will dethrone The One as the most expensive house sold in Bel Air.
The One, a 21-bedroom, 49-bath megamansion built by film producer-turned-real estate developer Nile Niami, currently holds the title of Bel Air's priciest home.
Initially listed for a mindboggling $295 million, the behemoth estate was auctioned off in early 2022, with Fashion Nova CEO Richard Saghian submitting the winning bid of $141 million.
The newly listed property at 10721 Stradella Ct in Bel Air could fetch just as much — if not more — especially given its stellar representation: Aaron Kirman of the Aaron Kirman Group at Compass holds the listing.
More stories you might like
Beverly Park's Ultra-luxurious Villa Firenze Re-lists for $120 Million
Manhattan Beach's priciest listing is a $36M modern mansion with luxury resort vibes
Billionaire Larry Ellison Breaks Florida Record with $173M Buy of the Gemini Mansion
The One mansion saga: from a $500M listing to its $141M auction sale