Because leather is a durable, attractive, and timeless material, it's a very popular choice in homes across the country.
Its versatile aesthetic means leather can work well in both modern and period interiors and can be styled to suit a wide range of design schemes. 
However, while leather is undoubtedly an effortlessly stylish material, it's often not the most affordable upholstery option around.
As a result, a lot of people who want that luxurious leather look opt for a faux leather couch instead.
At first glance, a faux leather sofa can look almost as good as a real leather sofa. But look a little closer, and you'll soon spot some crucial differences. 
So, what exactly are the advantages and disadvantages of authentic and faux leather furniture? And can a fake leather couch ever look as good as the real thing?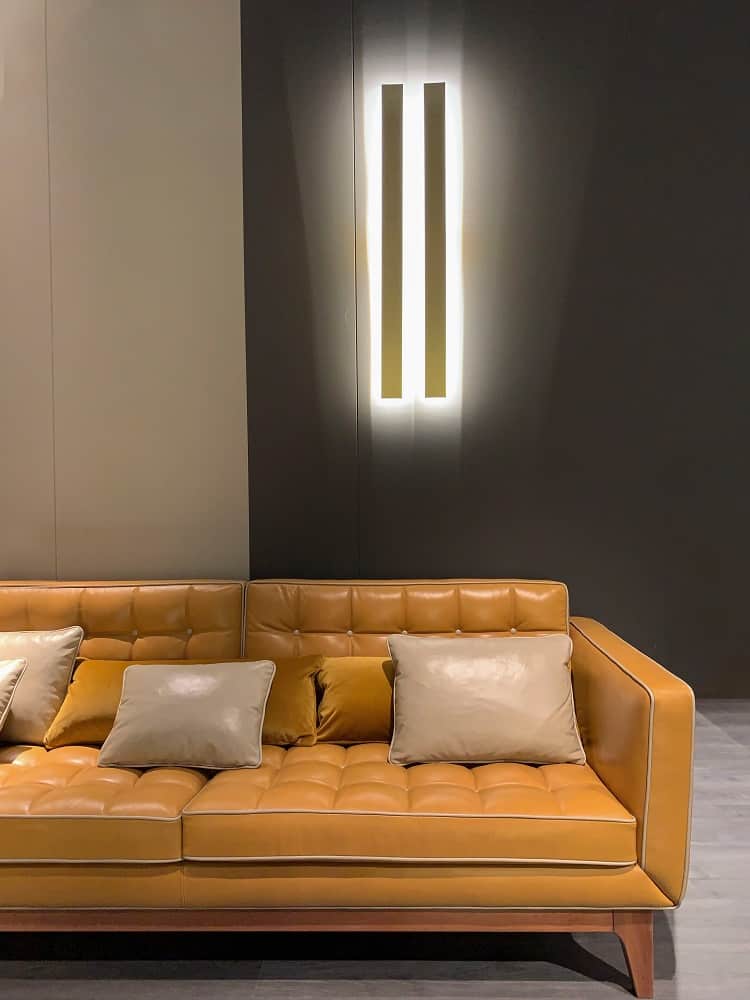 Longevity
Longevity is always an important consideration when buying a new sofa. After all, no one wants their carefully chosen new furnishing to fall apart, or start to look scruffy, after just a few years. 
If you invest in a real leather sofa, longevity isn't something you'll need to worry about. Well-designed and well-made leather sofas can easily last over 25 years, with many high-quality leather sofas looking good and staying comfortable for decades.
In fact, if your leather sofa is properly maintained and cared for, there's no reason it shouldn't last you a lifetime. 
Faux leather sofas on the other hand aren't quite so hard-wearing. Synthetic materials like faux leather generally don't age well.
Over time, the fake leather surface will begin to peel, crack and fade, making your 2 or 3-seater sofa look old before its time. In some cases, you may find you have to replace your tired faux leather sofa after just a few years. 
Maintenance
Both real and faux leather sofas will require some maintenance to keep them in good condition.
If you have a real leather sofa or a real leather sofa bed, you'll need to treat the upholstery every 6-12 months.
Use a specialist leather conditioner to keep the material moisturized. This will help it to stay soft and supple and prevent the leather from cracking or peeling as it ages. 
If you invest in a faux leather sofa, you won't need to treat it with leather conditioner, but you will need to wash the surface every once and a while.
Using warm soapy water and a sponge to gently remove marks and discoloration should help to keep your 2 or 3-seater leather sofa looking its best. 
Whether you opt for a real or faux leather sofa, it's important to clean up spills as soon as they happen. This will help to prevent any surface staining and will keep your sofa looking fresh for longer. 
Value
If you're currently looking for a 3 or 2-seater leather sofa, you'll probably have already noticed that real leather furnishings cost more than faux leather alternatives. This is because genuine leather is an exceptionally high-quality material that's been proven to last. 
Faux leather on the other hand, while it can look good initially, often begins to fade, discolor and peel over time.
Rather than adding character to a sofa, the aging process often makes faux leather furnishings look scruffy. As a result, faux leather sofas are often disposed of after just a few years.
Thanks to the longevity of real leather, it offers fantastic value for money. While a leather couch may cost you more initially, you won't have to buy another furnishing for years.
In some cases, a good-quality leather sofa will last a lifetime, so you'll never have to invest in a new piece ever again. 
Looks
Whether you choose a natural, pigmented, or tan leather sofa, there's no denying that genuine leather looks the part.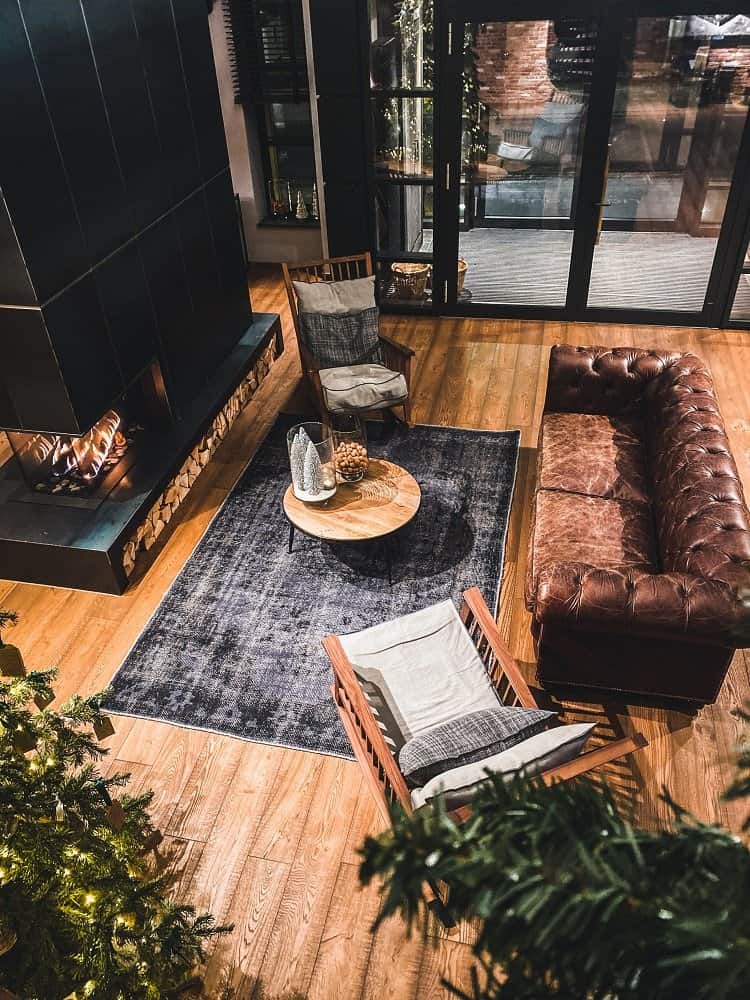 This authentic look is something that faux leather sofas just can't match, largely because imitation leather will never have the textured, tactile finish of the real thing. 
Like real leather, faux leather comes in a range of colors and styles. However, on the whole, furnishings upholstered with fake leather don't look as luxurious, or as stylish, as real leather pieces. 
Aging
One of the things that make real leather so attractive is that it looks better as it ages.
Over time the surface of a 2-seater leather sofa will begin to change. Some parts of the material may become darker and others lighter.
Areas that are regularly touched or sat on may become smoother while others could become a little rougher. 
It's these natural variations that make real leather inimitable and that make each 2 or 3-seater leather sofa completely unique. 
The exact way your leather sofa ages will also depend on where you place it in your home.
Leather that's exposed to lots of direct sunlight will begin to fade, while leather that's kept away from the sun's rays will better retain its original color. 
Feel
There's no substitute for the feel of a real leather sofa. Most people will know the difference between an authentic and faux leather sofa as soon as they touch it because real leather just has that natural feel.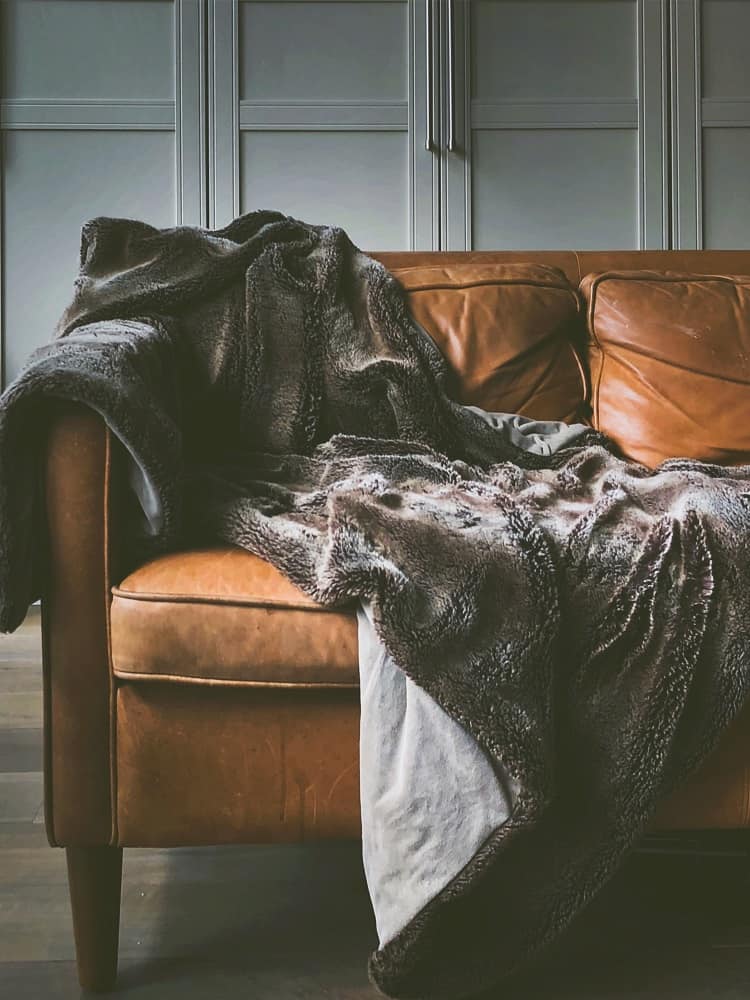 Genuine leather is generally better at wicking the moisture away from your body than synthetic leather.
This means it won't be as hot and sticky as a faux leather surface. It also has an unmistakable smell that – although it will fade over time – will always give your furnishing a wonderfully authentic feel. 
Whether you opt for a 2-seater, 3-seater, or extended leather sofa, real leather furnishings are always worth the investment.
Durable, great value for money, and, most importantly, incredibly attractive, real leather will add character and style to your interior.
On the other hand, if you're strapped for cash or don't want to invest heavily in furniture at this time, a faux leather sofa will do the trick for a while — but you should factor in another expense to replace it in the near future.
Before you make a decision, seek resources to find out more about the advantages and disadvantages of faux leather furniture, and find the perfect pieces for your home.
After all, you'll be thinking about whether or not you made the right choice every time you lounge on your couch, watching your favorite show.
More stories you might like
How to Add a Touch of Luxury to Your Home without a Costly Renovation
These 12 Mid-Century Modern Bar Stools will Take Your Kitchen to the Next Level
How to Properly Furnish a Small Bedroom to Fit a Large Bed
10 Beautiful Tiffany-Style Floor Lamps to Light Up Your Home