We're all probably familiar with the concept of seasonal affective disorder, otherwise known as – wait for it – SAD. It's a state of melancholy that affects most people during the colder months, but for some, it can also make an appearance as the weather turns warmer.
For Formula 1 fans, seasonal affective disorder means something different.
It's a state of sadness and melancholy that begins when the championship season ends in November, and basically lasts until mid-March, when a new season kicks off.
The first race of the season is the event that marks the official start of spring, at least for those of us who don't know what to do with ourselves during the F1 off-season.
Formula 1 Driver Houses to Dream About During Off-Season
To keep your mind occupied as you wait for the next race or the start of the new season, we thought we'd give you a sneak peek at where current and former Formula 1 drivers spend their time when they're off the grid.
Most of the drivers on the grid are pretty private about their personal lives, choosing instead to focus on what they do best: drive to survive (that was a subtle nudge for you to check out the Netflix documentary series on F1, if for some crazy reason you haven't already).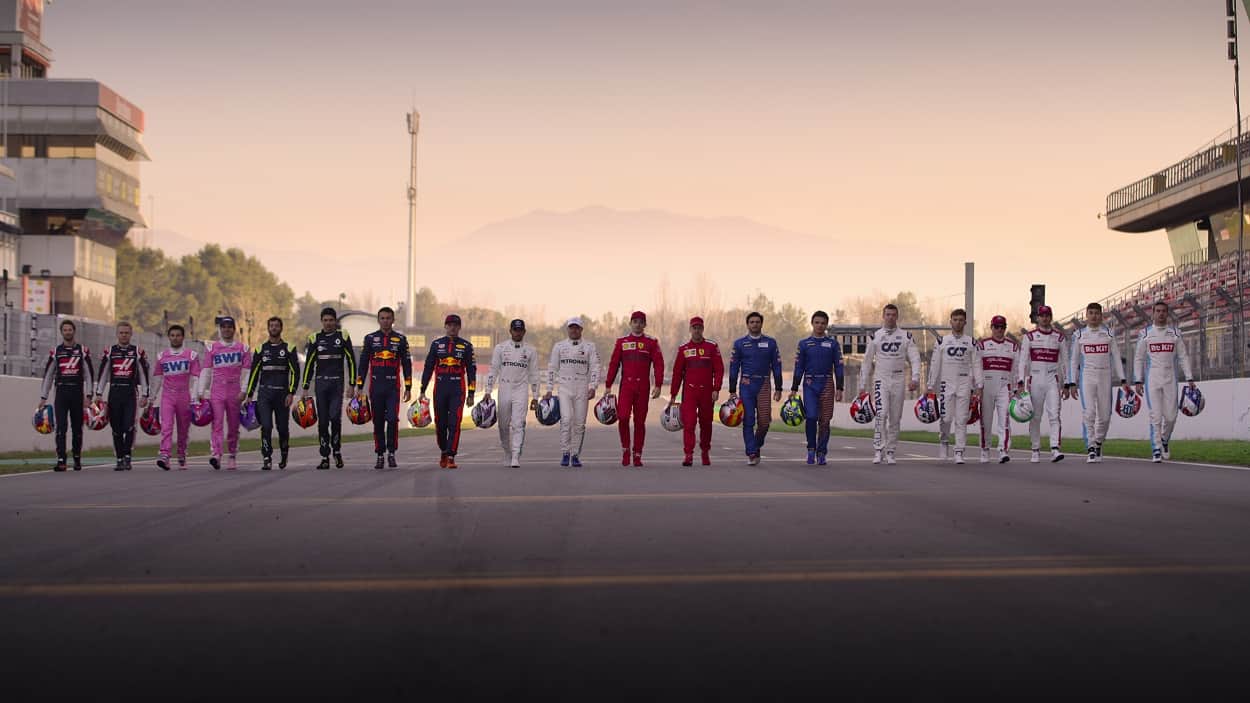 Almost all of the drivers have a primary or secondary home in Monaco, for obvious tax reasons, but some of them also have secluded mansions and lake houses in other parts of the world.
It's hard to keep secrets when you're a world-famous driver competing in Formula 1, the pinnacle of motorsports. So, here's a rundown of seven F1 stars and the fabulous properties they call home.
1. Sebastian Vettel's secluded Swiss farmhouse
Now look, we all know that four-time world champion Sebastian Vettel is probably one of the most private figures in motorsport.
The Aston Martin Cognizant driver is not a fan of social media, and he keeps his personal life away from the prying eyes of the press. Vettel prefers sending handwritten letters to fans or working on his vintage motorcycles instead of endlessly scrolling Facebook or Instagram.
So naturally, it's not easy to get the scoop on where he lives and how, but we do know a couple of things about Sebastian Vettel's house. We know that the four-time Weltmeister responsible for iconic sayings like Grazie Ragazzi has a 'modest' $7 million farmhouse in Switzerland's Thurgau Canton.
We say modest because it's slightly less in-your-face-glam than the other properties on our list, but don't be fooled, it's still a lot more glamorous than what most people can afford. It's also reportedly not the only property the German driver owns in the area.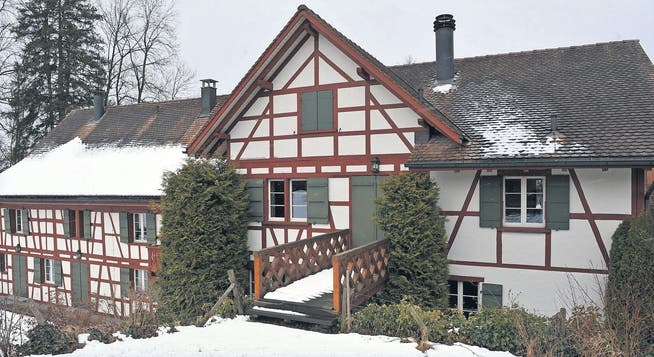 Unfortunately, we don't know a lot more about these properties, and chances are we won't uncover more juicy details anytime soon.
Vettel is so dead set on his privacy that he even requested that the Canton of Thurgau delete his online land registry data so that nobody could go online and find out which properties were his. In Seb's own words, 'honestly, it's ridiculous.'
2. Kimi Räikkönen's uber-cool mansion in Baar, Switzerland
Our favorite – and sadly, now-retired – grumpy F1 driver Kimi Räikkönen is also a resident of Switzerland, and he owns a fabulous mansion in Baar, a municipality in the central Canton of Zug.
The former Scuderia Ferrari and Alfa Romeo driver paid $24 million for his luxurious Swiss abode in 2009 and reportedly named it 'Butterfly' for reasons unknown to us.
The villa has roughly 3,000 square feet of living space, and both indoor and outdoor pools, because, well, winter is pretty cold in Switzerland.
Rumor has it that one of Kimi's occasional neighbors is his former Ferrari teammate, Sebastian Vettel, who also owns a property in the same neighborhood.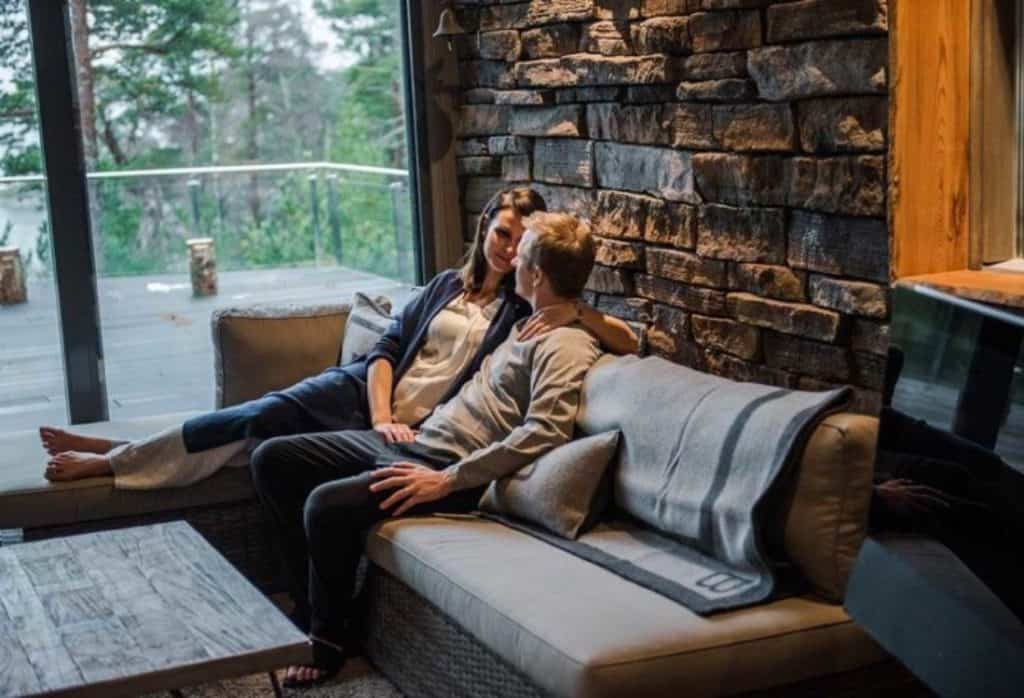 Last but not least, Kimi Räikkönen's house also incorporates an underground garage that can accommodate up to 10 cars.
That's probably where he keeps his Ferrari SF71H, in which he won his last race for Scuderia Ferrari at the 2018 United States Grand Prix.
The folks at Ferrari gifted him the F1 car in 2020, possibly in an attempt to cheer up the impossibly straight-faced Finnish driver.
We can only guess what Kimi's response was, and it goes something like 'Bwoah.' Ah, what a shame that we won't be hearing that legendary catchphrase on the F1 grid anymore…
3. Daniel Ricciardo's Swanky Los Angeles Mansion
Our favorite — we might even say, the only — funny man on the grid, Daniel Ricciardo is as outdoorsy as they come.
He's Australian, so his favorite pastimes include surfing, hanging out at the beach, playing basketball, hiking, biking, working out in the hot Australian sun, and gracing us with a perfect smile on the cover of magazines.
But the jolly McLaren driver also loves California, and he spends a lot of time in San Diego and Los Angeles.
Ricciardo first moved to L.A. in 2014 and bought his first home there in 2018 for a reported $13 million. His bachelor pad is located in the Beverly Hills Post Office area, which means his zipcode is none other than 90210.
Daniel Ricciardo's house was originally built in the 1960s and features five bedrooms, a two-car garage, exquisite views of the Pacific Ocean, a pool, a spa, and a massive terrace that's perfect for entertaining guests with his 'shoey' skills.
An added bonus: the prime Beverly Hills location means Ricciardo's neighbors are mostly A-listers like John Legend, Nicole Kidman, Jason Statham, and Jennifer Lawrence.
4. Lewis Hamilton's glamorous Manhattan penthouse
We know that you're probably sick of seeing Sir Lewis Hamilton's face plastered all over the news year after year, season after season.
He has seven world championship titles under his belt, something only one other driver has achieved in Formula 1 history, namely Michael Schumacher.
Now, Lewis Hamilton is one of the most successful athletes of all time, with a net worth estimated at over $250 million, so he's got a lot of properties across the globe.
He owns a four-story mansion in West London, as well as a glitzy apartment in Geneva, a massive condo in Monaco, and a multi-million-dollar penthouse in Manhattan, at 70 Vestry Street.
Lewis 'Get-in-there' Hamilton bought the uber-stylish penthouse for $40.7 million in 2019, around the same time that he put another Manhattan property up for sale. Hamilton previously owned a 8,900-square-foot, tri-level penthouse at 443 Greenwich Street, and funnily enough, he never even lived there.
He did have some very fancy neighbors, including Meg Ryan, Bella Hadid, and power couple Jessica Biel and Justin Timberlake, among others. In 2021, the F1 star sold his stunning Tribeca penthouse for a staggering $49.5 million, making it the biggest Downtown Manhattan sale of the year.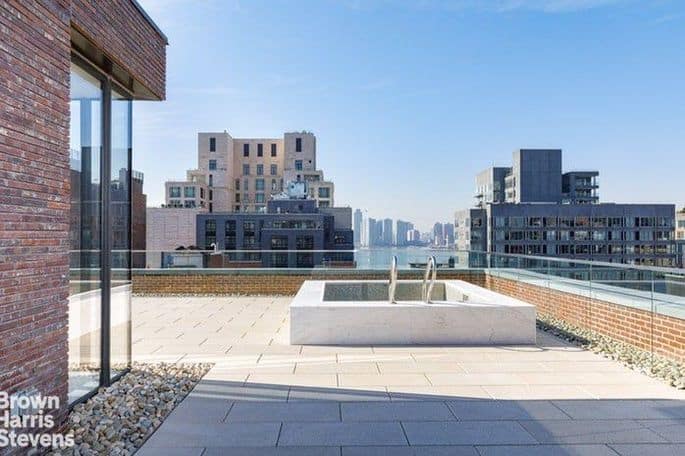 Lewis Hamilton's new Manhattan digs are even more luxurious than his former Tribeca penthouse.
70 Vestry Street is another celebrity haven — among Hamilton's neighbors are former supermodel Gisele Bündchen and her husband, football legend Tom Brady.
But this building is more than just a celeb magnet, it's also a one-of-a-kind architectural marvel, designed by legendary architecture firm Robert A.M. Stern Architects.
70 Vestry Street was developed by Related Companies and offers amazing views of the Hudson River, and unrivaled privacy – which is exactly what high-profile celebrities like Lewis Hamilton are looking for.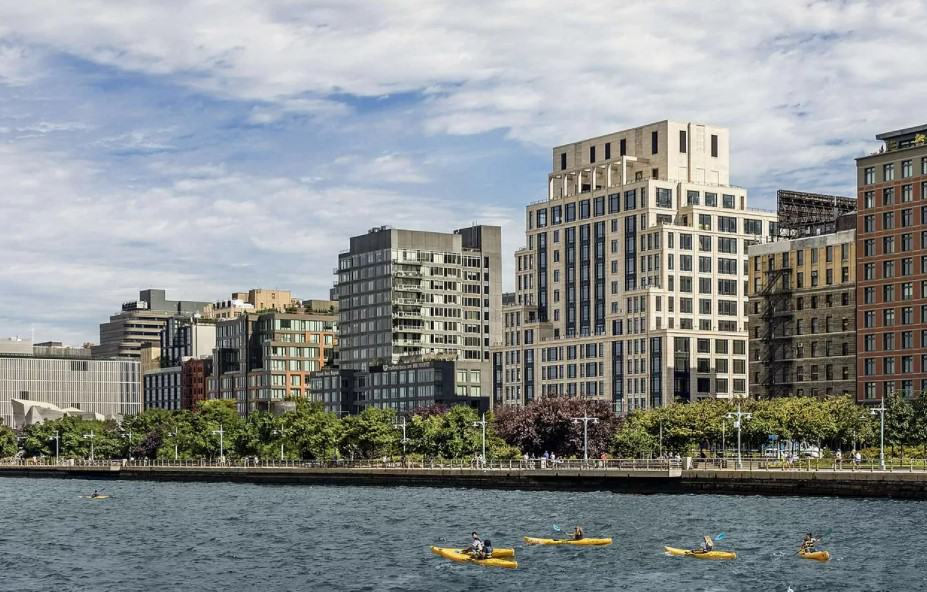 The building boasts a private parking garage and a gated courtyard, and over 12,000 square feet of high-end amenities, including a swimming pool, a sauna, a fitness center, a billiards room, a library, a cafe, and much more.
We don't know very much about Lewis Hamilton's house in Manhattan, but we do know that 70 Vestry Street offers residences that range from 1,900 to over 7,000 square feet, and incorporate between two and seven bedrooms, depending on the layout.
Many of the units include libraries, fireplaces, and even setback terraces with river views. Those are the kind of amenities worthy of a seven-time Formula 1 champion, we think.
5. Michael and Mick Schumacher live in an expansive Swiss estate
Former German F1 driver Michael Schumacher, arguably the best driver in the history of Formula 1 (we're obviously Ferrari fans), resides in a massive estate in Gland, Switzerland.
The Red Baron, as he was called during his time with the Scuderia, suffered a violent skiing accident in 2013, and has been recovering away from the public eye ever since.
The Schumacher family is understandably very private, and very little information is known about the retired driver's health and evolution. However, we do know that the seven-time world champion has been recovering at his massive property on the shore of Lake Geneva.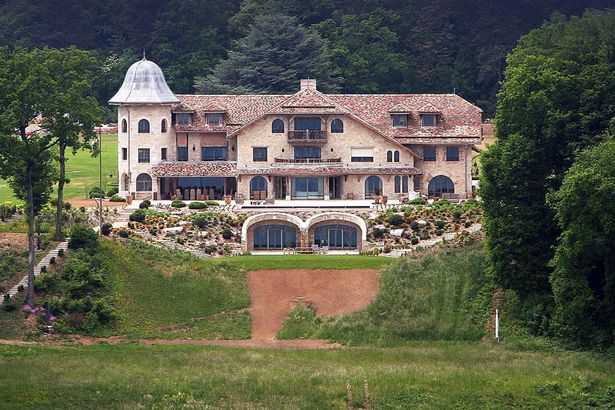 The Swiss estate dubbed Villa La Reserve is not Schumacher's only property. Michael and his wife Corinna also own a ranch in Texas and a house on the Spanish island of Mallorca.
Rumors have circulated that the stricken F1 athlete had been moved to his Villa Yasmin in Mallorca, which his wife Corinna purchased in 2017.
However, the family has denied this, so it's safe to say that 'Schumi,' as fans call him, is continuing his long journey towards recovery at his home in Gland, surrounded by loved ones.
Michael Schumacher's house in Gland is also the home of the legendary driver's son, current Haas Formula 1 driver Mick Schumacher.
6. Valtteri Bottas' secluded Finnish lake house
Following Kimi Raikkonen's retirement from the sport, Alfa Romeo driver Valtteri Bottas is now the only Finn on the grid. Lucky for us, Lewis Hamilton's former teammate at Mercedes is a lot more talkative — and very active on social media.
Valtteri Bottas was born and raised in Finland, so he's obviously into winter sports and secluded lake houses nestled deep within the Finnish forests.
He also loves to sweat it out in the sauna, drink a lot of fancy coffee, and is an experienced cyclist – we probably have his girlfriend, Australian road cyclist Tiffany Cromwell, to blame for that.
The Finn driver does have a residence in Monaco, as most athletes do nowadays, but his heart lies in Finland, in his cozy open-plan holiday home overlooking an icy lake.
He shared a glimpse of his home life on Twitter, and it's clear that this is not a couple that enjoys long walks on the beach and sitting on the couch watching Netflix. Instead, they're each training hard, doing their own thing, separate but together. 
If you'd like to take a quick virtual tour of Valtteri Bottas' house in freezing Finland, check out the video below. We can't really understand a word they're saying, but the video speaks for itself:
7. Fernando Alonso owns ultra-luxurious properties around the world
Fernando Alonso is one of the most badass celebrities in the world.
A lot of people know the Spanish racing driver from his time at Formula 1, where he won two driver's championships with Renault, in 2005 and 2006. But that's only one side of Alonso's racing career.
He's also won the iconic 24 Hours of Le Mans twice, participated in three IndyCar Series, and finished 13th in the 2020 Dakar Rally. There's even a five-part documentary series on all of his racing adventures on Amazon Prime, dubbed simply 'Fernando.' Definitely worth a watch!
With so many racing accolades and decades of experience, Fernando Alonso has also amassed an impressive real estate portfolio.
Of course, just like all the other drivers on our list, the Alpine F1 driver treasures his privacy, so we don't know much about his properties. But we do know that he owns luxury homes in Dubai, Oxford, Switzerland, and Spain.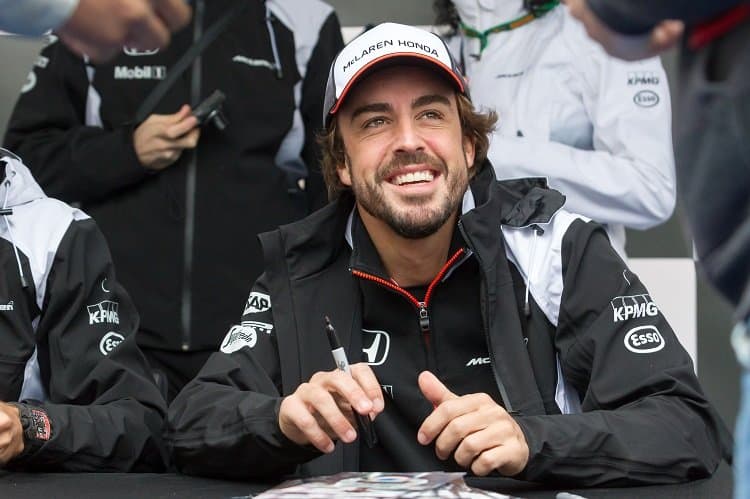 Alonso reportedly owns a luxury condo in Dubai worth more than $150 million, and he used to own a sprawling property in Mont-sur-Rolle, a small municipality in Switzerland.
When he became a driver for Scuderia Ferrari, Alonso made the move to Lugano, a city in southern Switzerland, close to the Italian border. He is super-secretive, so we don't really know where his home is located or even what it looks like.
However, our research came across an innovative residential project by Herzog & DeMeuron on the banks of lake Lugano, where the project team lists one 'Fernando Alonso,' among others.
Could it be the same Fernando we know and love, or just a coincidence? For now, Fernando Alonso's house remains a mystery, but it's safe to say that it's probably beyond glamorous even by F1 standards.
More sports celebrity homes
NASCAR Champ Tony Stewart Lists Luxury Log Home & Hunting Preserve in Indiana for $30M
Basketball Icon Michael Jordan is Struggling to Find a Buyer for His Longtime Home Near Chicago
What Happened to Aaron Hernandez's House in Massachusetts?
Mark Cuban's Million-Dollar-Mansions are the Definition of Luxury Living