Known for its Renaissance-style twin pinnacles, the San Remo is one of New York City's most recognizable — and most desirable — residential buildings, with countless A-listers calling it home over the years (including Bono, Steven Spielberg, Demi Moore and Bruce Willis, to name just a few).
But the building's appeal extends beyond its long list of current and former celebrity residents.
Its history dates back to 1929 when acclaimed architect Emery Roth set out to build the first of New York City's twin-towered residential skyscrapers. And he couldn't have picked a better location, as the two towers, at 145 and 146 Central Park West on the Upper West Side of Manhattan, have two of the best addresses in town.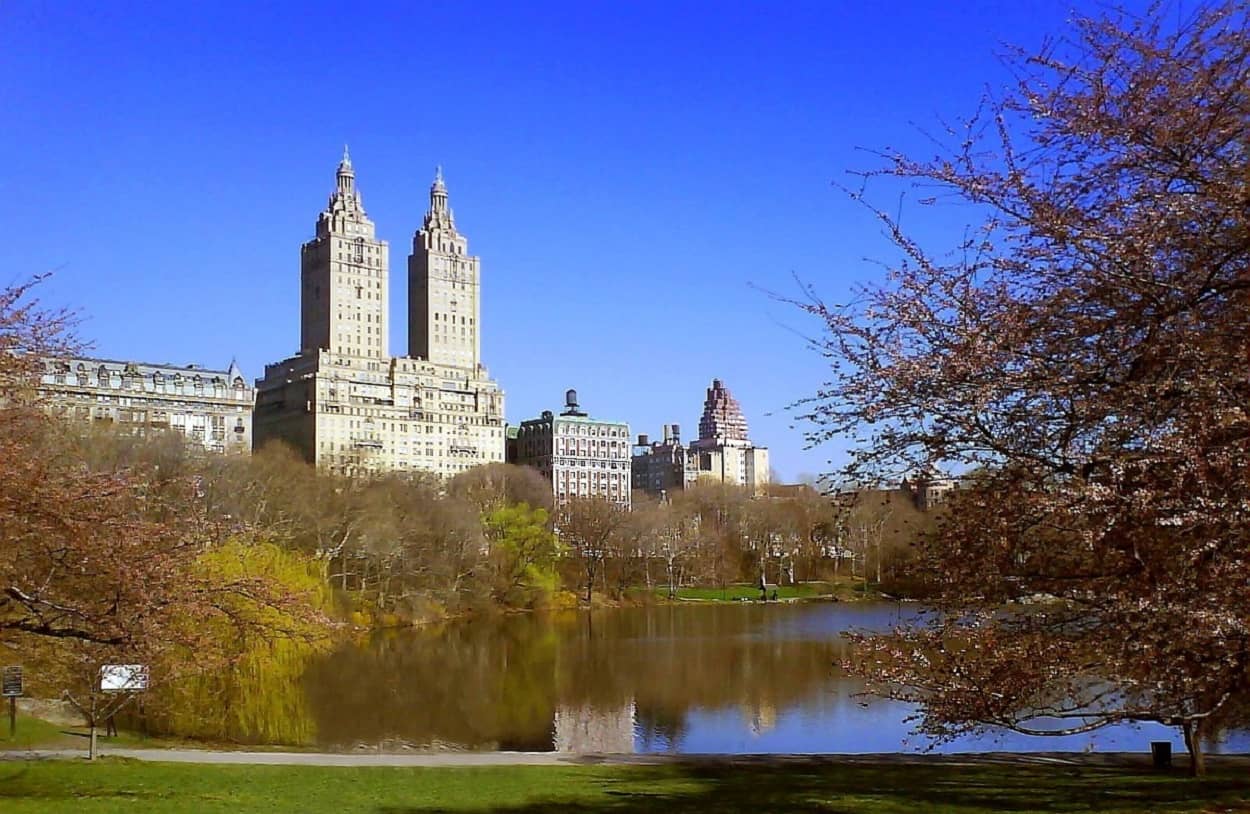 Towering over Central Park, the San Remo is now home to some of the world's most coveted apartments. And one of these units has recently hit the market, sporting a $14.5 million price tag.
The massive 5,000-square-foot San Remo apartment has an impressive total of 11 rooms (originally 13), including a massive living room that overlooks the corner of Central Park West and West 74th Street, providing views east over Central Park.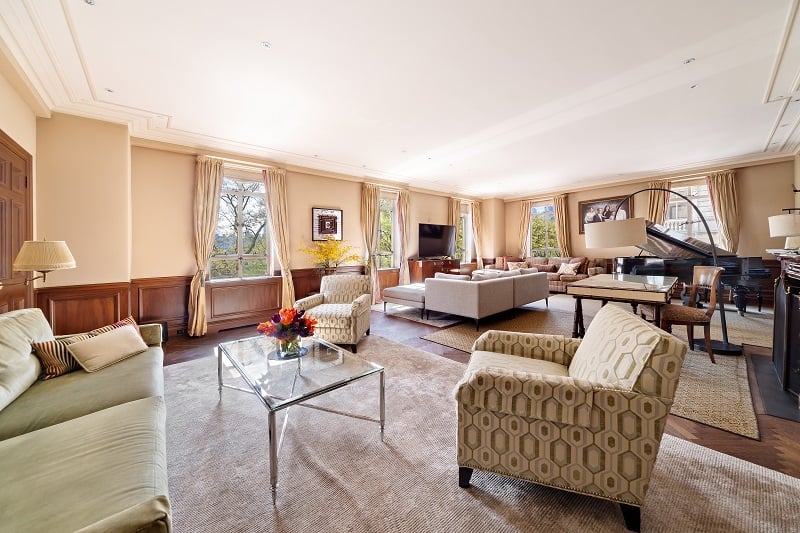 "Apartment 3C at 145 Central Park West provides the discerning buyer an opportunity to buy an unaltered 4-bedroom-and-library layout in Emery Roth's Neoclassical masterpiece, the San Remo," said listing broker and Coldwell Banker Warburg President Frederick Warburg Peters.
RELATED: The Many Famous Residents of the San Remo, NYC's First Twin-Towered Building
"While it needs renovation, the flowing layout and palatial room dimensions make for one of the finest homes available today in New York," Warburg added.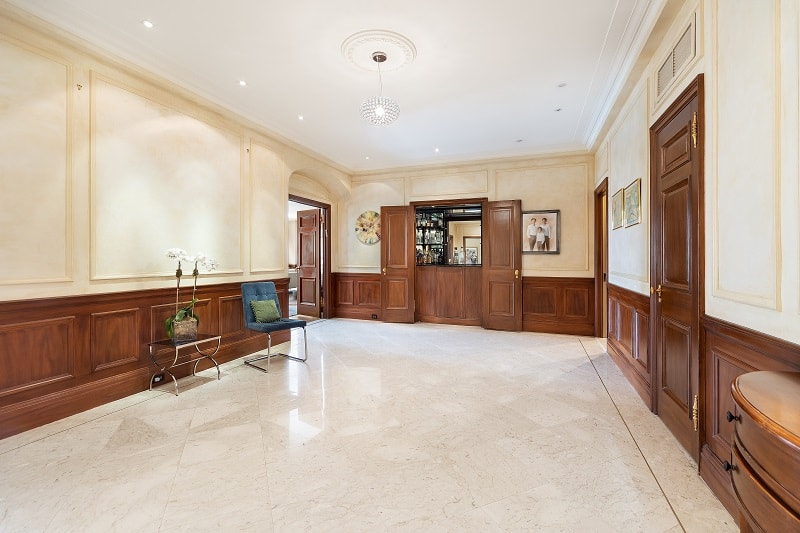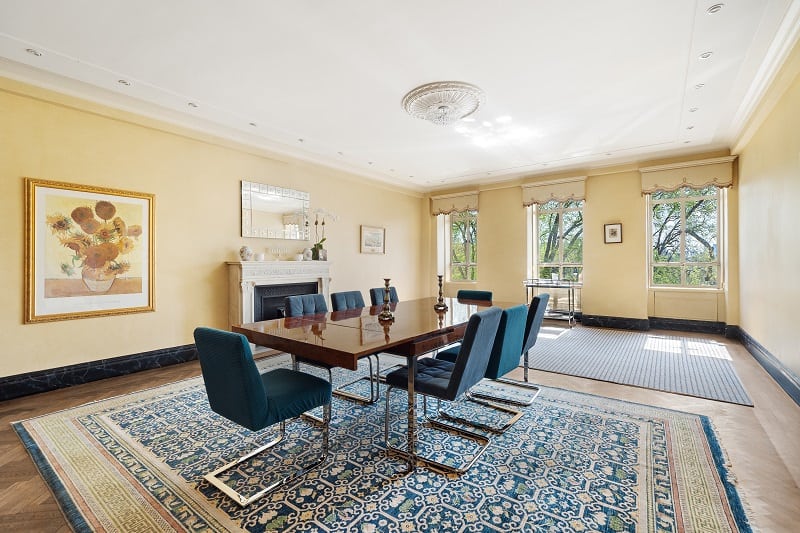 The San Remo apartment also comes with a spacious library, a dining room, and a breakfast room, also featuring a staff room and service entries adjacent to the eat-in kitchen and elevator landings.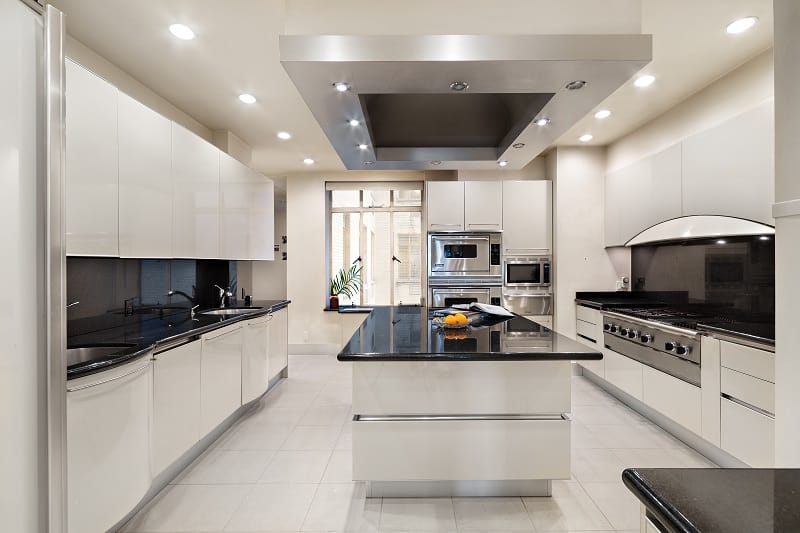 While the $14.5 million price tag is far from affordable (to say the least), it's worth noting that the home is being offered for sale at yesteryear's prices.
The listing price is equal to what the current owner paid for the unit four years ago, making it a unique opportunity for well-off buyers looking to move into the highly exclusive San Remo building.
For reference, Diane Keaton's former San Remo apartment re-listed in 2019 with the same $14.5 million asking price. But prices in the Emery Roth-designed building tend to go sky-high, with the best example being actress Demi Moore's former unit, a 14-room triplex, that listed for a mind-boggling $75 million back in 2015 (it ended up selling for $45 million two years later).
Additional perks of living in the building include access to amenities like door staff, laundry facilities, a gym, and more. Of course, owners will be directly across the street from Central Park, and near all of the shops and restaurants on the Upper West Side.
More stories you might like
The Dakota, NYC's First Luxury Apartment Building and Its Many Famous Residents
Inside Greta Garbo's apartment in New York City and her quirky L.A. house
The star-studded 443 Greenwich St. building & the 12 biggest celebrities that lived here