An ultra-fabulous Italian villa owned by famous fashion designers Domenico Dolce and Stefano Gabbana has been put up for sale on Stromboli Island in the Messina province of Sicily.
The one-of-a-kind, sea-front luxury villa is being marketed exclusively through Lionard Luxury Real Estate, an upscale brokerage founded in 2008 in Florence.
An asking price for the property has not been released, so pricing details can be obtained only upon application.
The breathtaking villa is perched up 'on the spur of a rock dropping sheer down to the sea,' offering awe-inspiring views of the isle of Strombolicchio and the volcano, which is known to the locals as 'Iddu' ('Him').
It's carefully nestled on the island of Stromboli, which is reachable by boat or helicopter and considered one of the most beautiful islands on the Aeolian archipelago.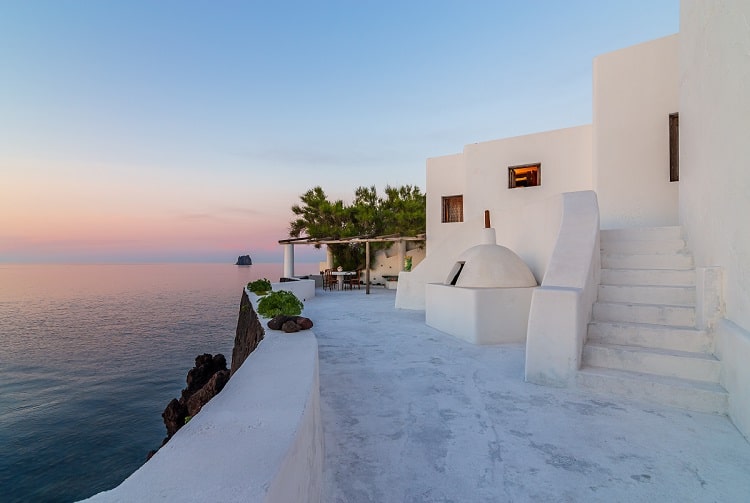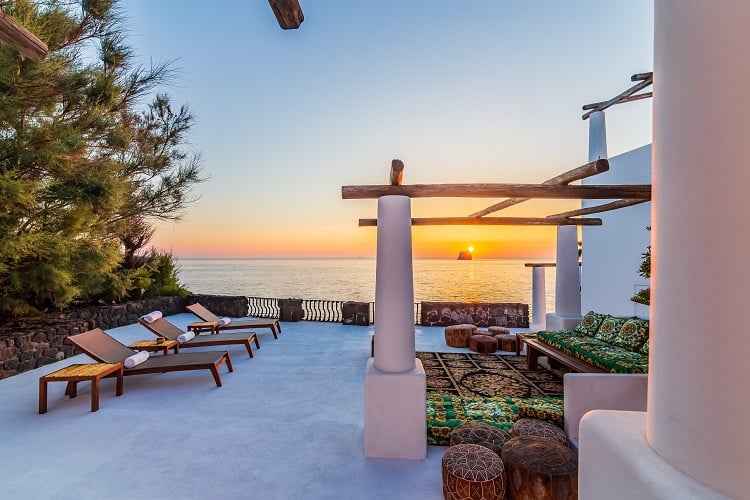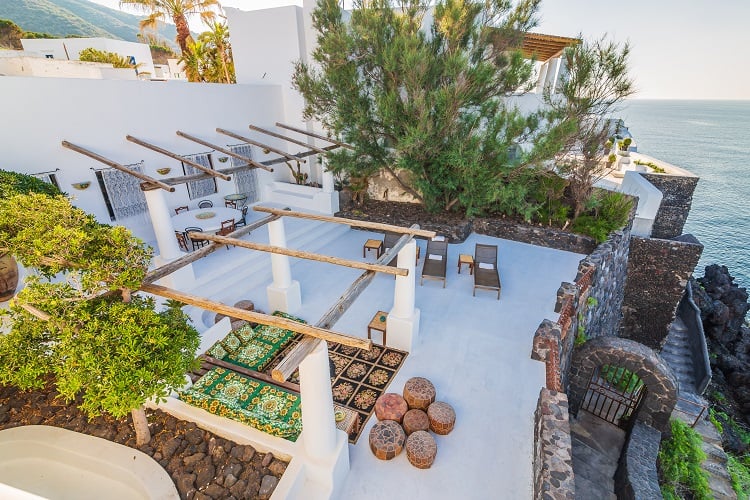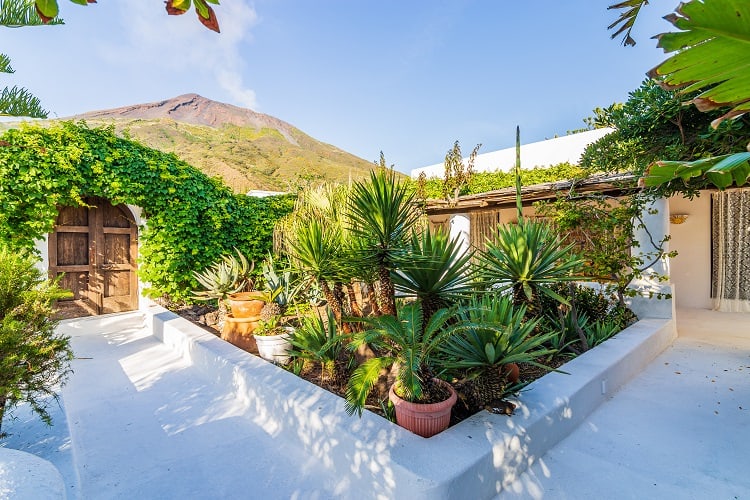 The Dolce & Gabbana villa offers 235 square meters, or 2,530 square feet of living space, while the entire property encompasses more than 500 square meters/5,382 square feet.
It was built by merging three typical Aeolian buildings and follows the winding lines of the volcanic coast.
The renowned D&G designer duo renovated the villa to represent their unique and eclectic style.
They have spent their summers here since the 1990s, and have hosted numerous celebrity-heavy parties and events at the house.
In 2014, they shot a commercial for D&G's Intenso fragrance on the island, starring Colin Farrell and directed by Paolo Sorrentino and Paolo Virzì.
Dolce & Gabbana's Stromboli house incorporates seven bedrooms, nine bathrooms, and stunning amenities like panoramic terraces, plenty of outdoor relaxation areas, magnificent furnishings made by local artisans, and D&G textiles throughout.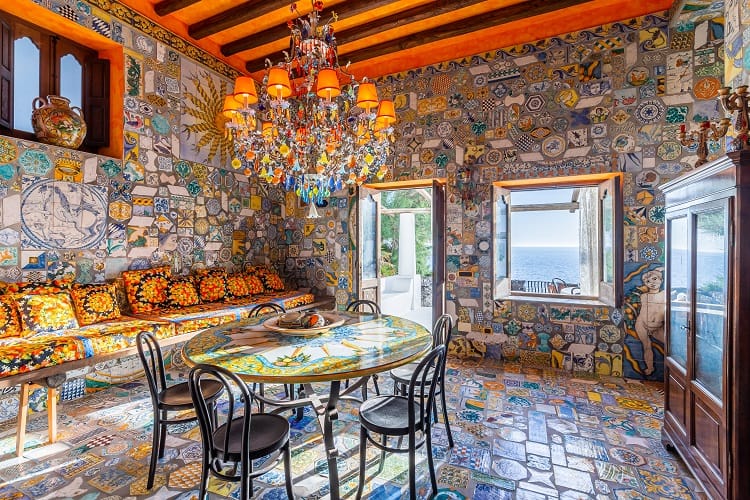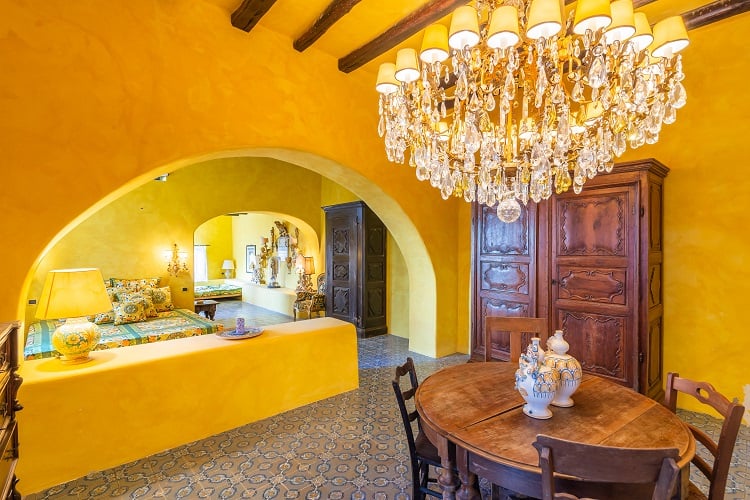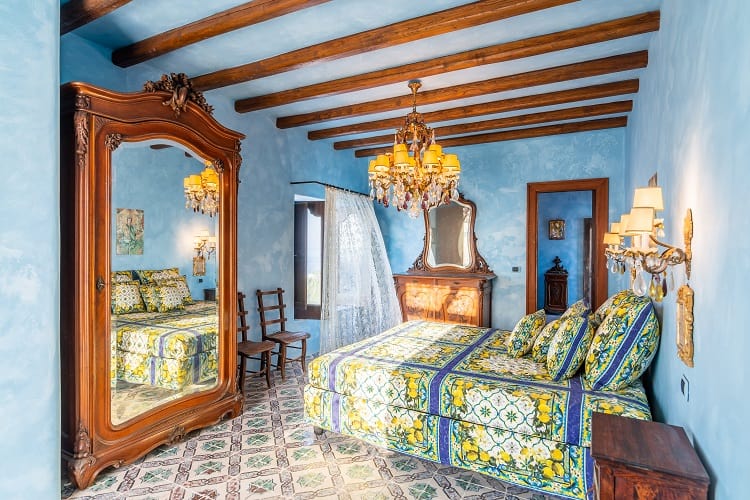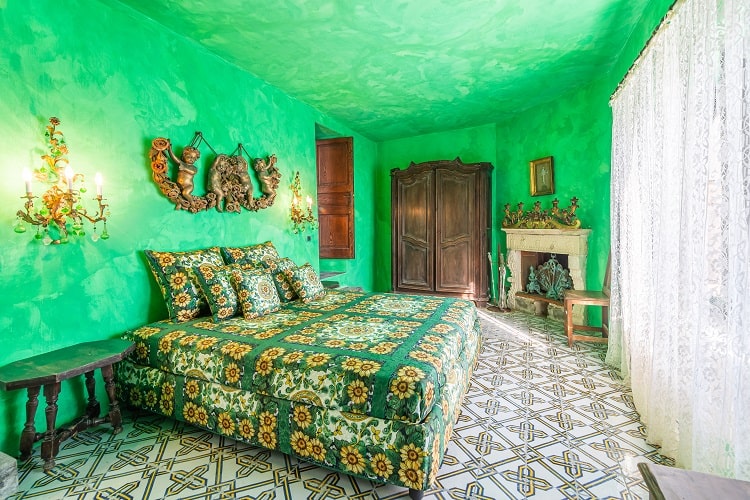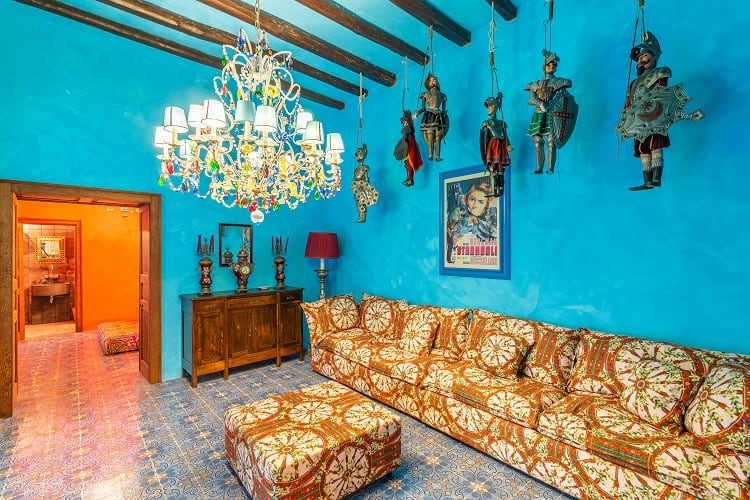 Additionally, the villa is one of few estates in the area with direct access to the sea, and is just 1 kilometer away from the heliport.
The island of Stromboli is located in the Tyrrhenian Sea, off the northern coast of Sicily, and it houses one of three active volcanoes in Italy, alongside the Campanian volcanic arc and the volcanic cluster around the island of Pantelleria.
Stromboli is one of eight Aeolian Islands in Sicily, and became known to the world via a 1950s Hollywood movie. Stromboli, land of God, is a movie set on the island starring Ingrid Bergman and directed by Roberto Rossellini.
The movie was filmed during the early days of the torrid affair between the actress and the director, who cast her in the movie after receiving a letter from her in 1949.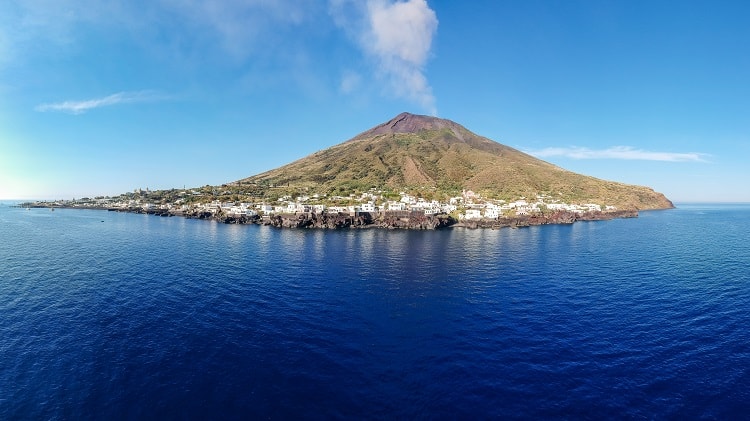 More celebrity real estate news
Giorgio Armani Buys Neighbor's Palatial Penthouse for $17.5M, Now Owns Entire Top Floor
Fashion Designer Allen Schwartz is Selling his Whimsical L.A. Home, the Sycamore Ranch
Prince's Beach House in the Caribbean Finds New Owner, Changes Name to Emara Estate
German Designer Guido Maria Kretschmer is Selling his Spanish Villa in Mallorca for $1.9M