An opulent mansion adjacent to Grapevine Lake in Flower Mound, Texas, has hit the market for the very first time, and its $3.7 million price tag comes with a rich history.
The 9,415-square-foot property sits on a piece of land once owned by notorious Dallas gambler Herbert 'The Cat' Noble, who used the site to run part of his gambling operations during the tumultuous 1930s.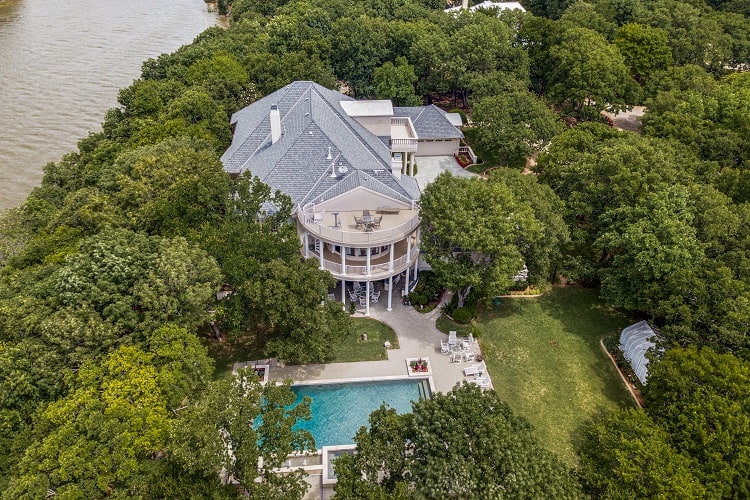 Award-winning builder Ken Hodge purchased the land around Grapevine Lake to develop the Point Noble housing community, and that's when he discovered two stone cabins that had been used by Noble.
He decided to keep them and incorporate them in the plans for the property at 1213 Noble Way.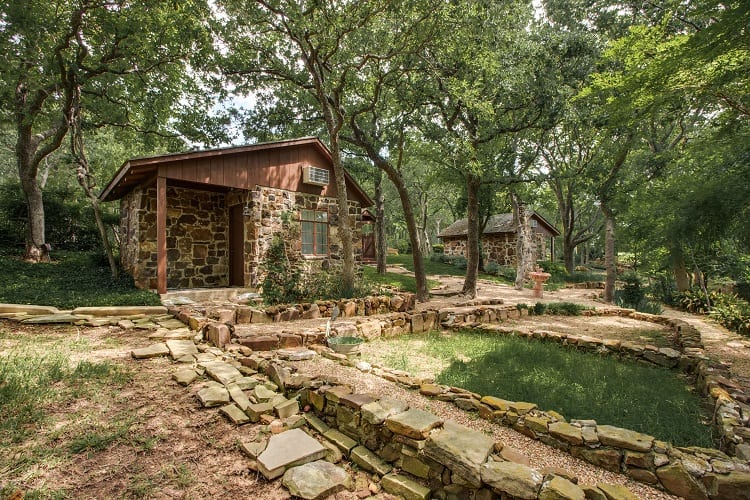 Hodge built the home in 1998 and has lived there ever since, so this is the first time that the 2-acre property is available for sale. An affiliated sales team with Coldwell Banker Residential Brokerage is handling the listing, led by Jim Striegel.
The gorgeous waterfront estate was designed to provide awe-inspiring views of Grapevine Lake, as well as complete privacy and seclusion. The location provides the perfect backdrop for entertaining guests and enjoying spectacular sunsets. 
The 1213 Noble Way mansion features 5 bedrooms, 5 full bathrooms and 2 partial bathrooms, casual and formal living rooms, a theater/media room, breakfast room, game room, study, exercise room, as well as a swimming pool, a four-car garage, and lots of outdoor space. All bedrooms incorporate en-suite bathrooms, and three of them also have balconies with gorgeous views of the lake.
The mansion's interior is nothing short of extravagant — we think a gangster like Herb Noble would've enjoyed living here. Features include crystal chandeliers, a grand staircase, four fireplaces, Corinthian columns, fresco ceilings, and a piano room perfect for entertaining guests.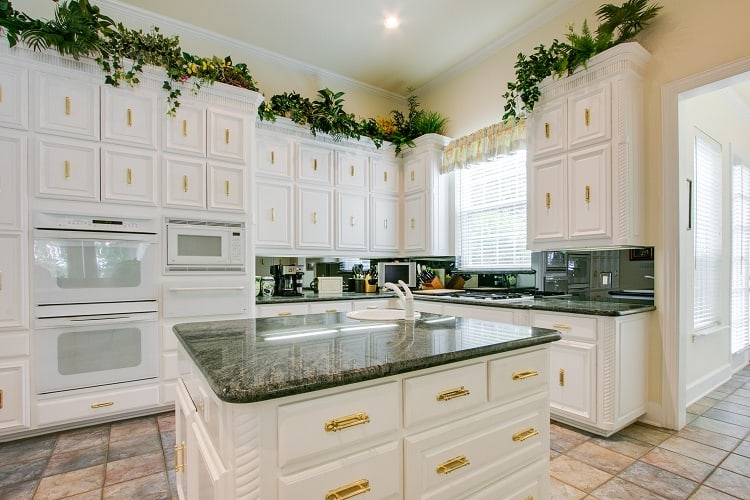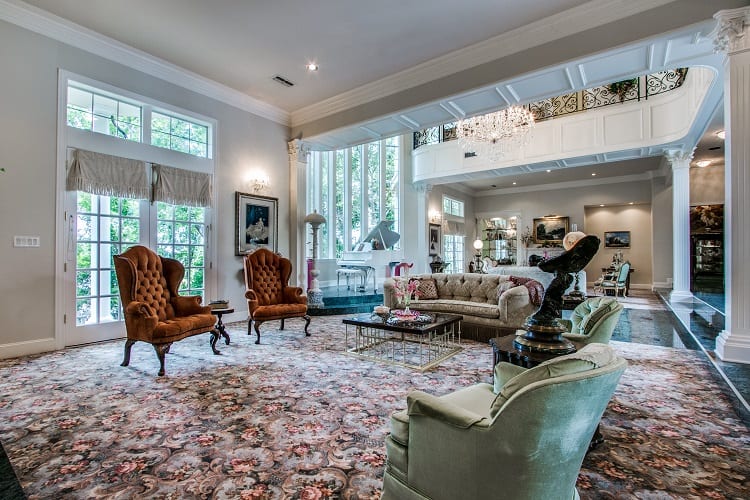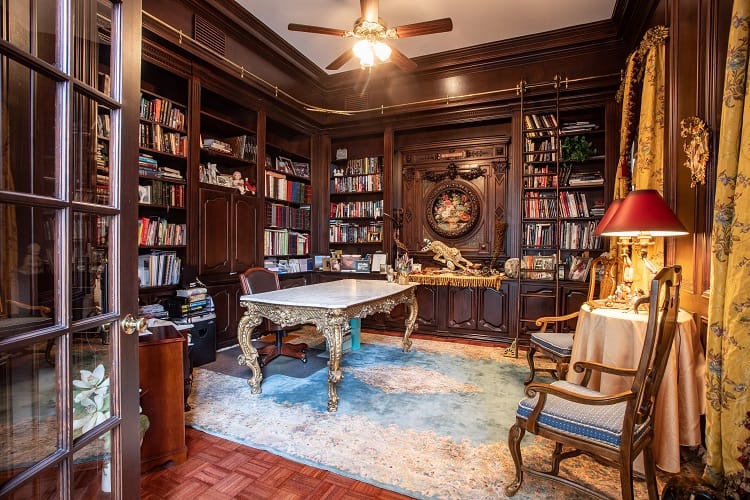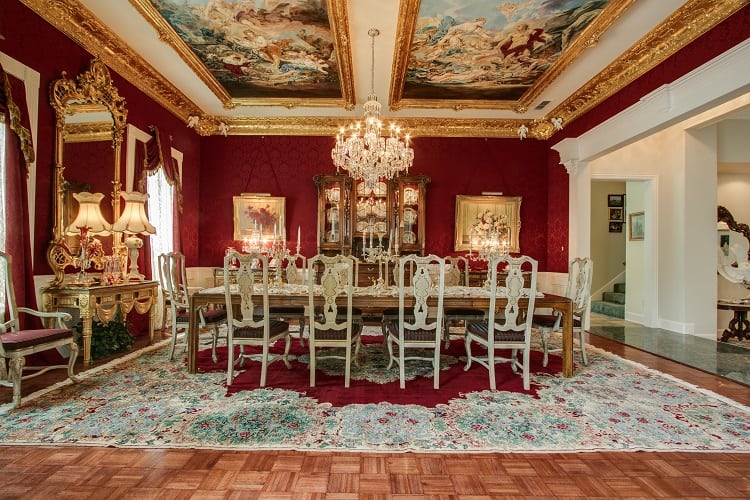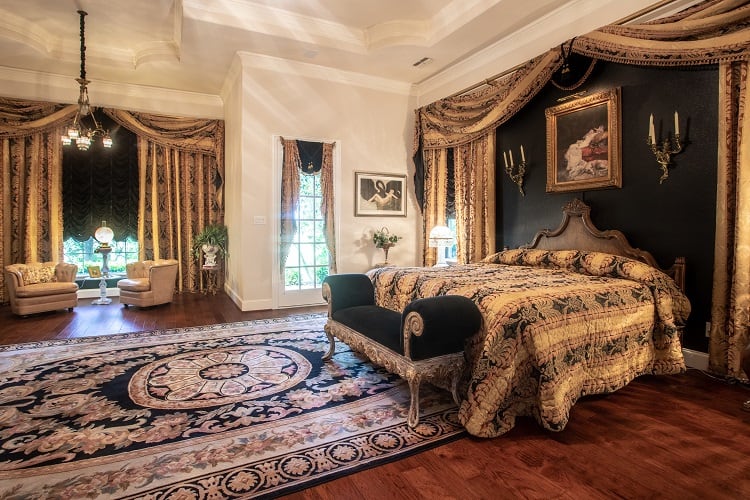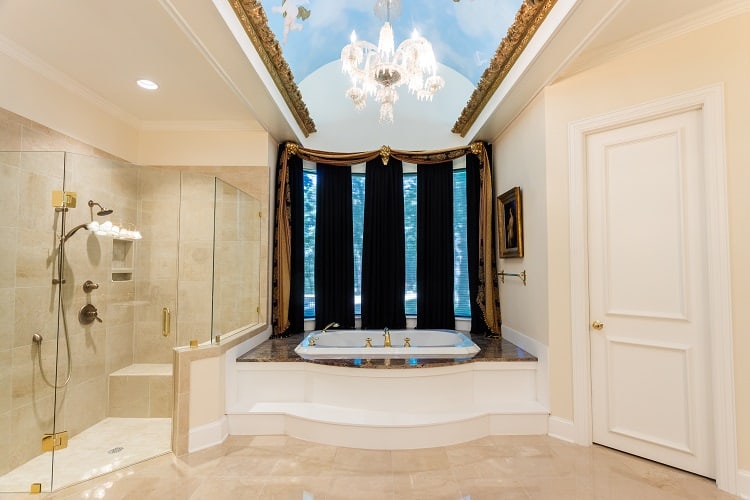 The estate also features various energy efficient features and modern technology, including central Vac, electric shades, high-speed internet and intercom system.
The meticulous design and exquisite finishes are representative of Ken Hodge Custom Homes, which is one of the most prominent custom home builders in North Texas.
Herbert Noble was a notorious gambler and gangster born in West Dallas, in the same area that spawned the infamous Bonnie & Clyde.
He ran a successful gambling operation during the 1930s at a joint called the Airmen's Club, and had a long-running feud with fellow gambler Benny Binion.
Noble earned the nickname 'The Cat' as he survived eight assassination attempts by Benny's men; the 9th attempt on his life was successful, and he met his end via a land bomb that killed him as he was checking his mailbox.
More luxury estates
Villa Firenze: the $160 Million Beverly Park Estate Has Been Auctioned Off
These 5 Westchester County Estates Are Perfect Summer Escapes from the City
Carmel's 107-Acre Asherwood Estate Makes New Bid for Buyer
The Three (Tragic) Lives of Frank Lloyd Wright's Taliesin House