The property we'll be looking at today is so fabulous you won't even be able to process its awesomeness.
Took us a while too — and we spend more days than we'd be willing to admit looking at the homes of the rich. So naturally, putting this newly found level of glamour into words doesn't come easy. But we'll try.
The incredibly opulent mansion at 6855 Spyglass Lane in Rancho Santa Fe, California is far from your regular listing.
It's being marketed by Tina Perkins and Steven Roffer of Douglas Elliman for $10,850,000 and has all the glam (and amenities) that a listing in this range commands, along with a little extra for the discerned buyer.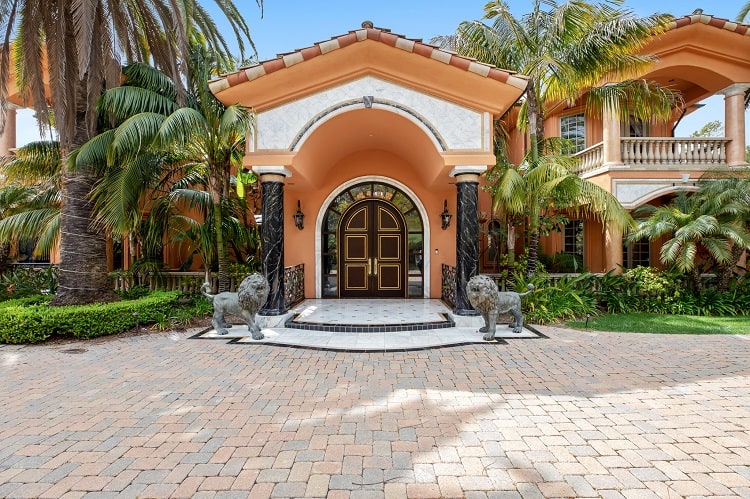 Let's start with the exterior of the house. The sprawling estate covers roughly 20,117 square feet and is surrounded and protected by palms trees.
With a location that puts it just minutes away from Del Mar Racetrack and beach, the property is part of the upscale, guard-gated Del Rayo Estates in Rancho Santa Fe — an exclusive community where most houses feature over 10,000 square feet of living space.
6855 Spyglass Lane incorporates plenty of luxurious outdoor entertainment options, including a gorgeous swimming pool with a cascading waterfall, tennis court, and an expansive outdoor lounging area fitted with comfy chairs and armchairs.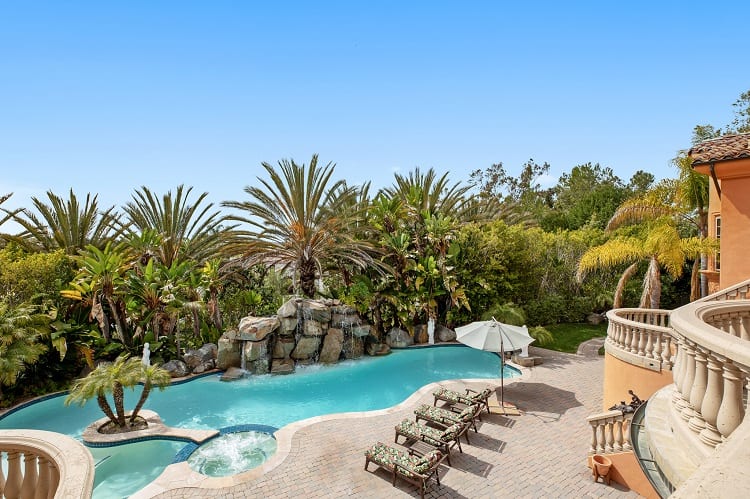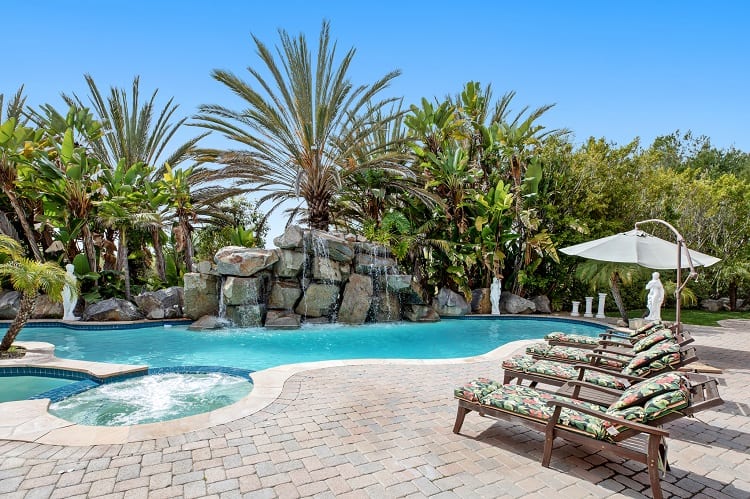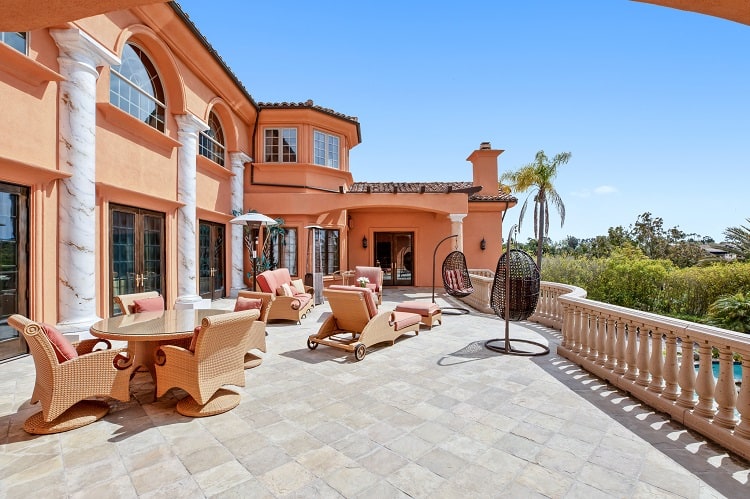 Inside, the Rancho Santa Fe mansion looks like a smaller-scale version of Versailles, or some other opulent Venetian palace — definitely not the best fit for those who prefer discreet, minimalist interiors.
Every single room screams opulence and extravagance, and is abundant in color and warmth. Not a single corner of this mansion has been overlooked, from the intricate ceilings to the velvet curtains and touches, to the luxurious woodwork and textiles. 
And since words can't do it justice, check out the pics for yourself: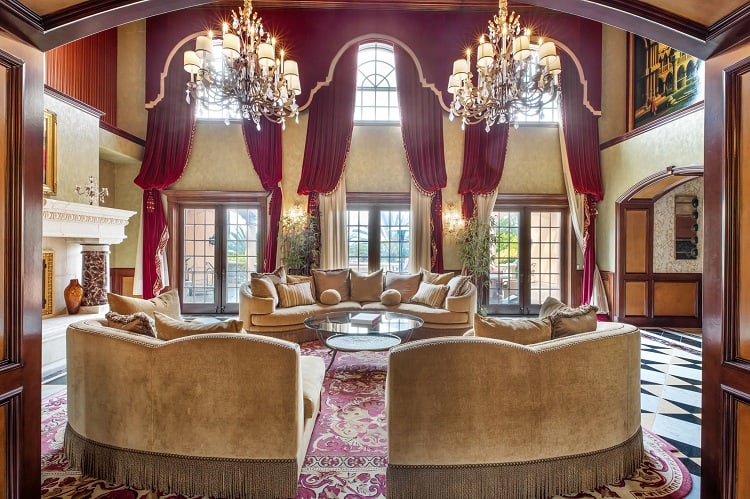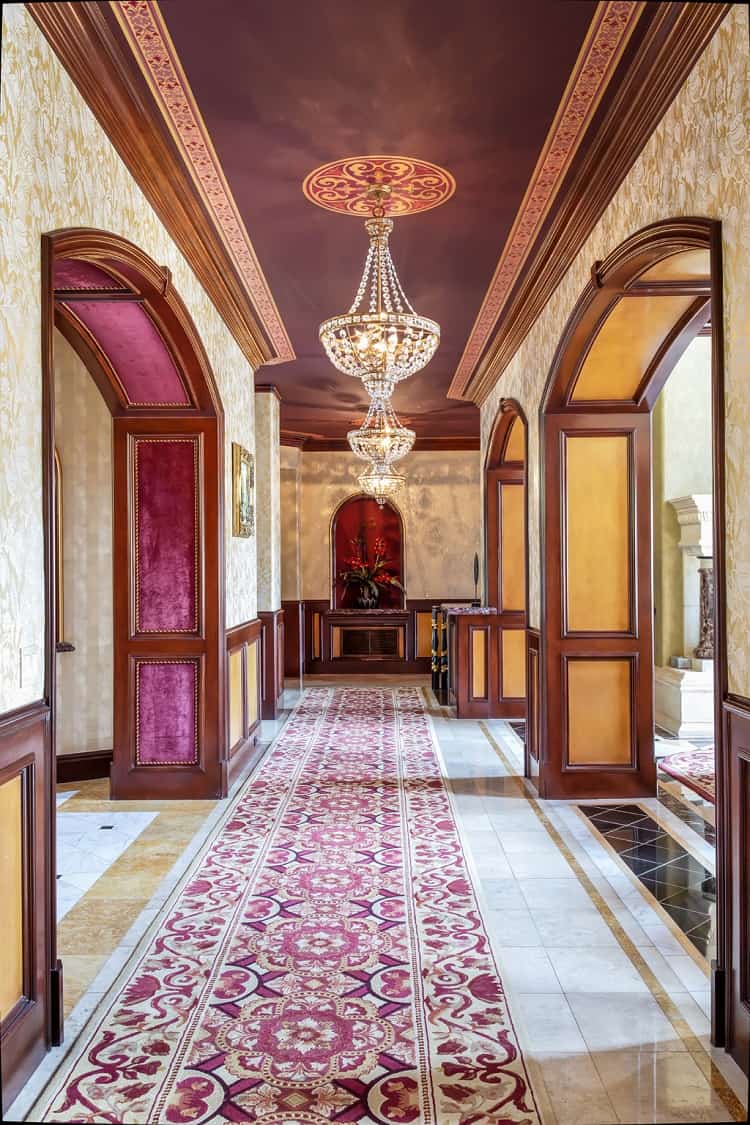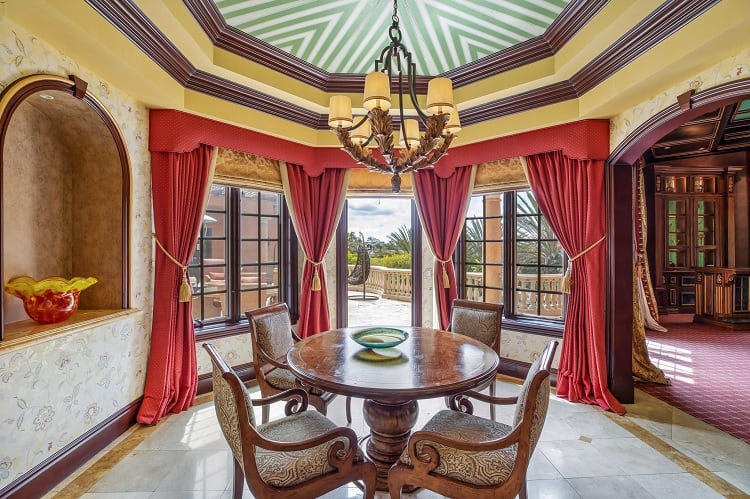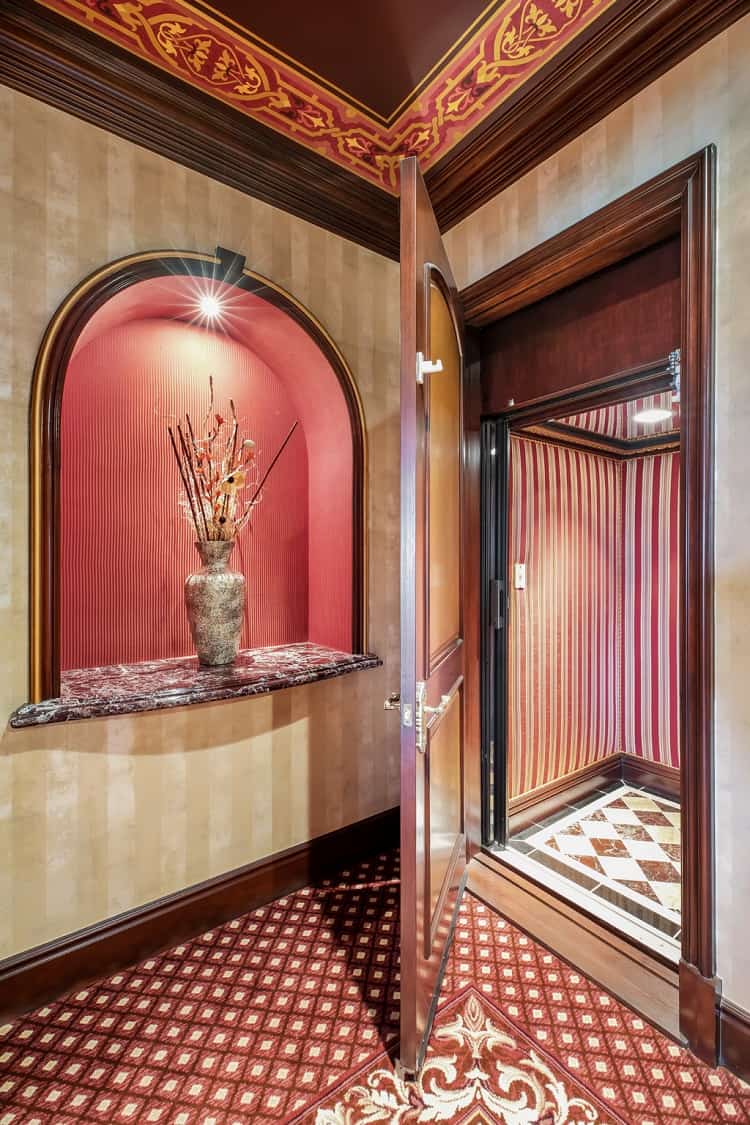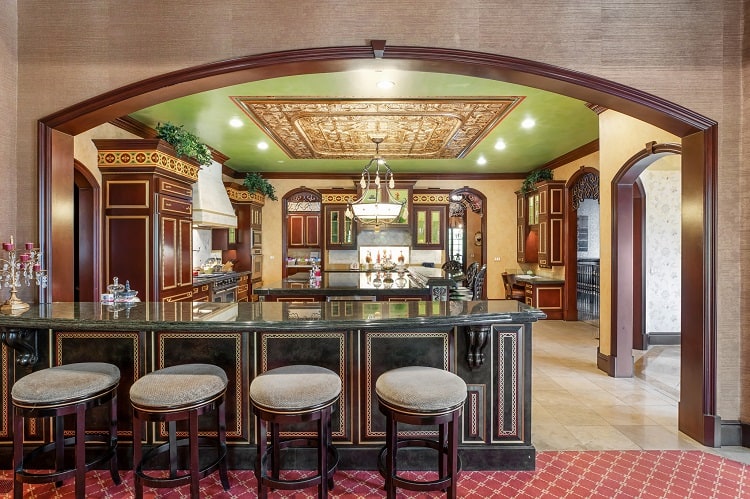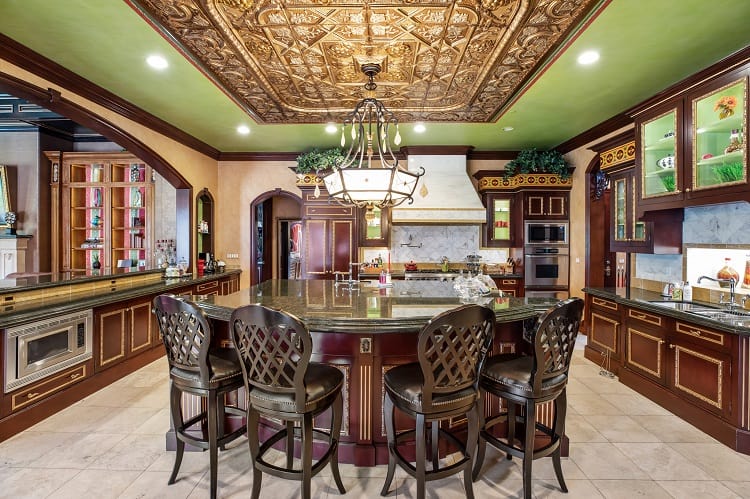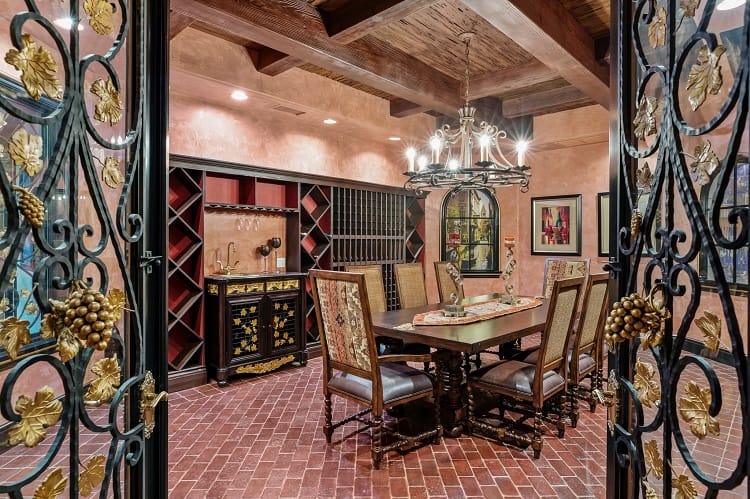 The property features seven bedrooms and nine bathrooms, and a long list of amenities, including: a yoga studio, dance studio, a gym, a home theater, a wine cellar, a sauna, and even a bowling alley.
There's a huge, state-of-the-art kitchen with a bar, perfect for entertaining guests, and also a catering kitchen.
The beautiful master suite features a huge walk-in closet that's the size of an actual store, and a gigantic bathroom that's basically the size of my apartment.
A two-bedroom, equally luxurious guest house is also part of the property.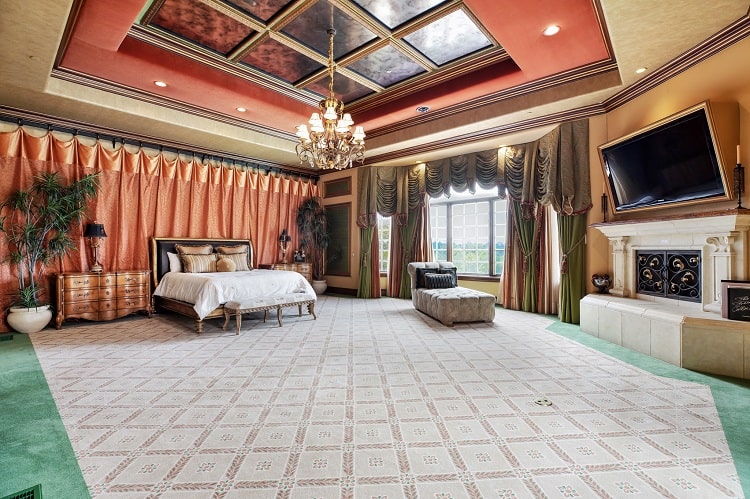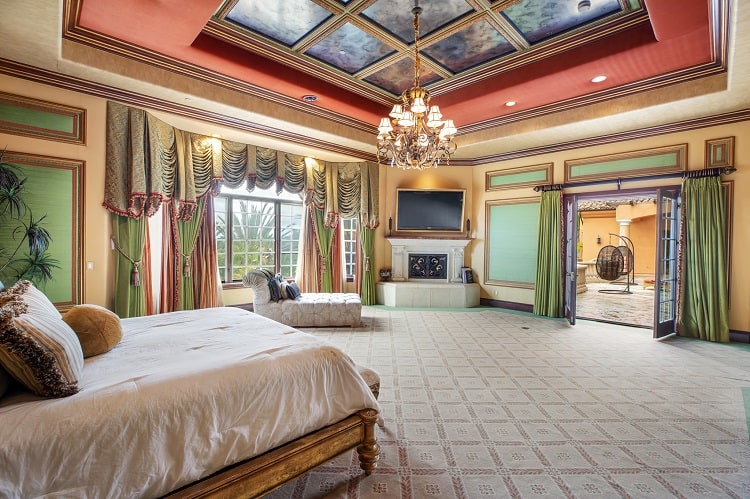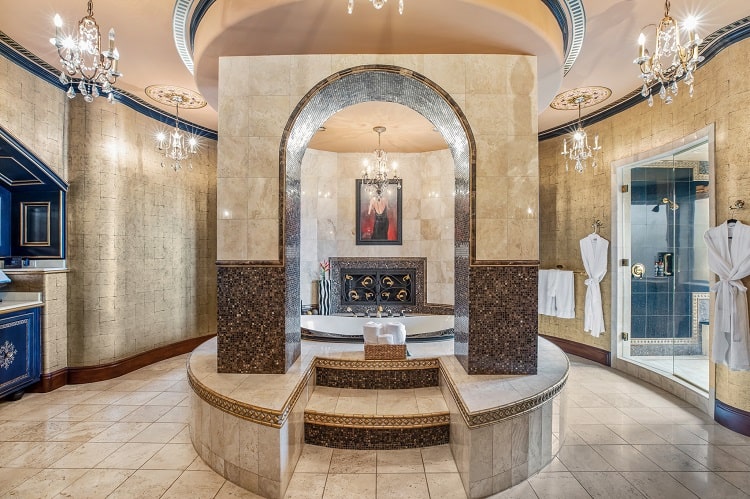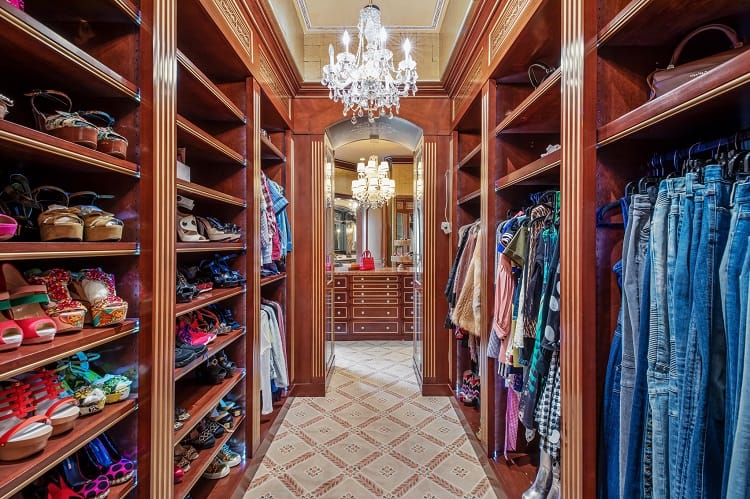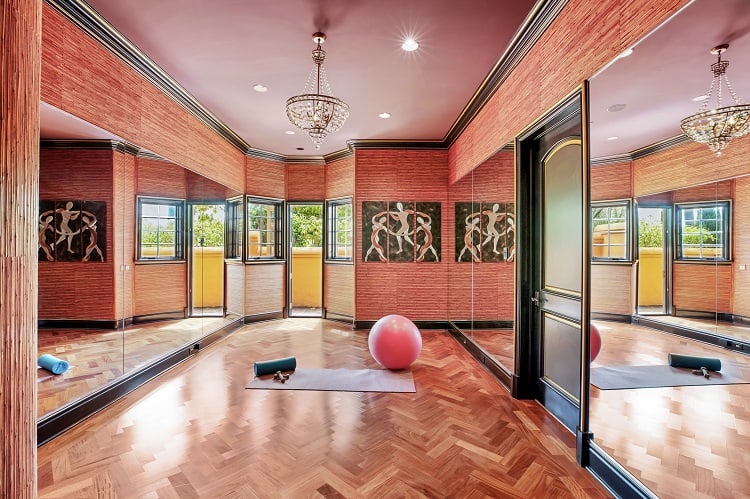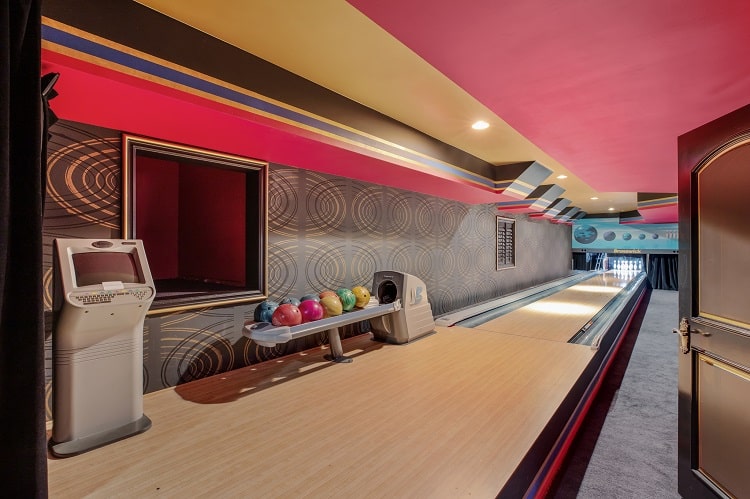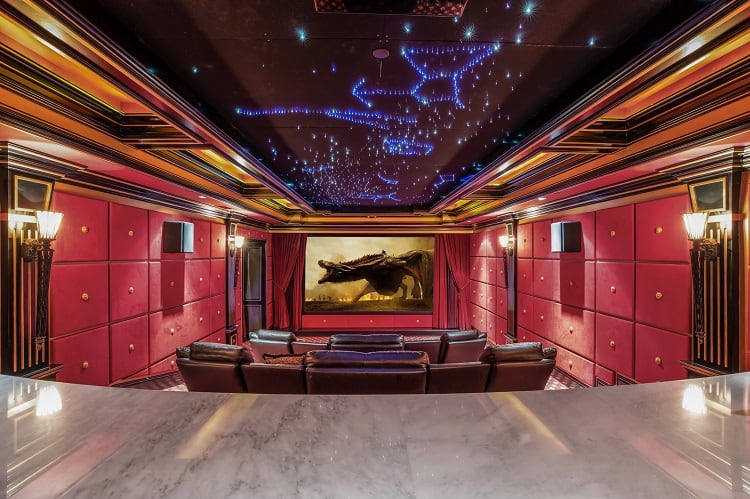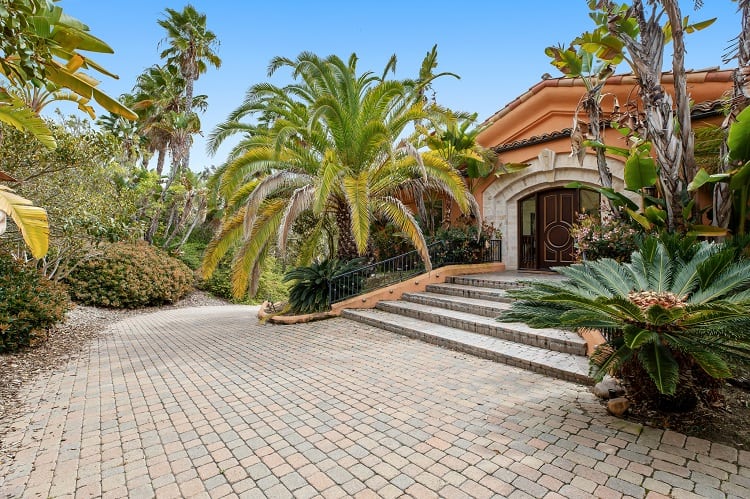 More luxury homes
A Piece of Architectural History is Up for Grabs: Lloyd Wright's Derby House Lists for $3.3M
Striking Modern Desert Home Blends In with Its Surroundings in Palm Springs
Frank Lloyd Wright's Ennis House is So Much More Than Just 'the Blade Runner House'
Ultra-Modern Brentwood Mansion Pays Tribute to Ocean Waves, Math & the Getty Museum