You don't become the world's best at the age of 18 and win a Career Grand Slam without being focused, determined, intuitive and completely in charge! Maria Sharapova is all that and more.
And she channeled the same drive and focus that kept her at the top of her game to build her dream home in Los Angeles.
During a recent interview with Architectural Digest, the tennis icon talked passionately about her 'Japanese inspired house by the beach' that she designed herself — in collaboration with architects Grant Kirkpatrick and Duan Tran of KAA Design.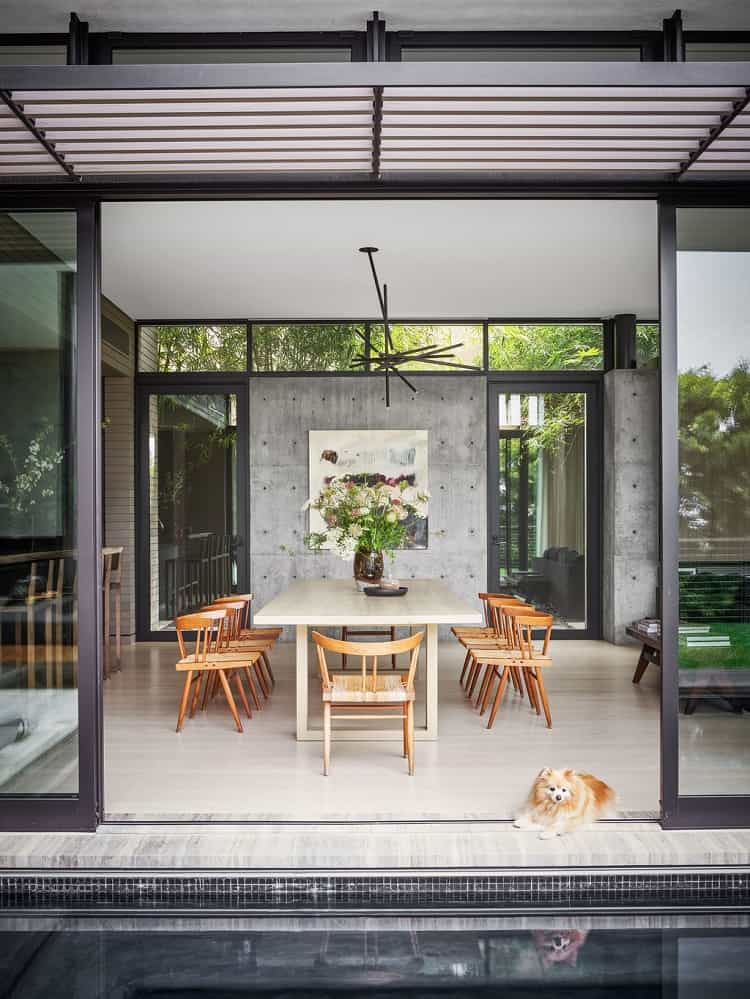 "I was obsessed with the process of making this home. I'd jump off a plane from a tournament and go straight to the work site or to the architect's office or to a kitchen manufacturer. This was my project, and I wasn't going to delegate any part of it," Sharapova said, thinking back to the challenging three-year process.
But all that hard-work was soon to pay off: her house is modern, minimalist, practical and reflects the tennis star's impeccable taste and attention to details. Take the tour yourself:
Maria Sharapova's home: Warmth within concrete walls
Think of concrete and you'd envision hard, cold and dingy spaces, but not when done (tastefully) right — as is the case with Maria Sharapova's house.
Most of the walls in the house are sleek, punctuated panels of concrete that pair beautifully with the indoor/outdoor layout of the house, soaking in the Los Angeles sunlight.
The three-story house sits on a sloping site with expansive ocean views, with Sharapova's bedroom opening up to views of Palos Verde and Catalina Island in the distance.
Apart from concrete, there is a lot of focus on natural materials, especially reclaimed wood and neutral color pallets. As you enter through the main door, you are welcomed into an open space with a custom designed fountain and a Japanese pine tree that lead to huge glass doors opening up to the main entrance of the house.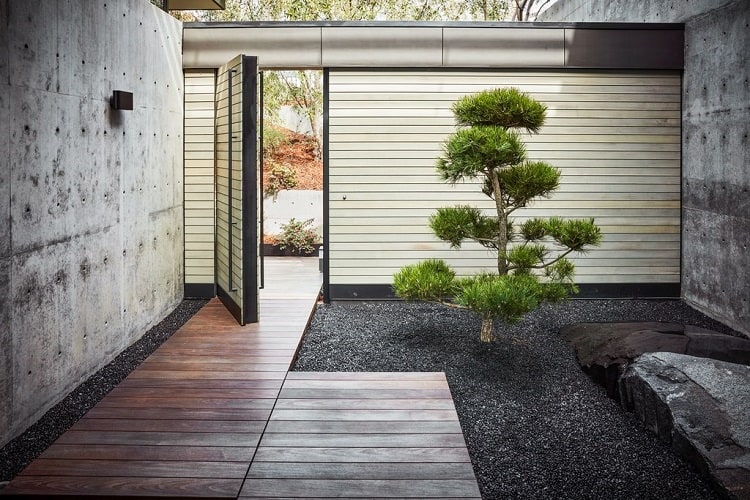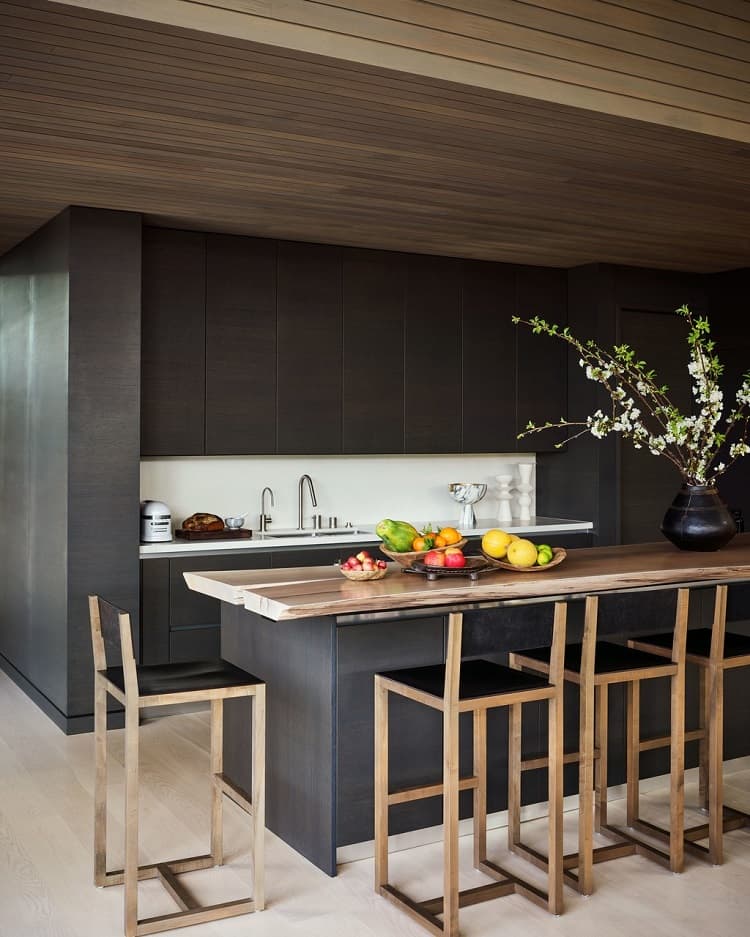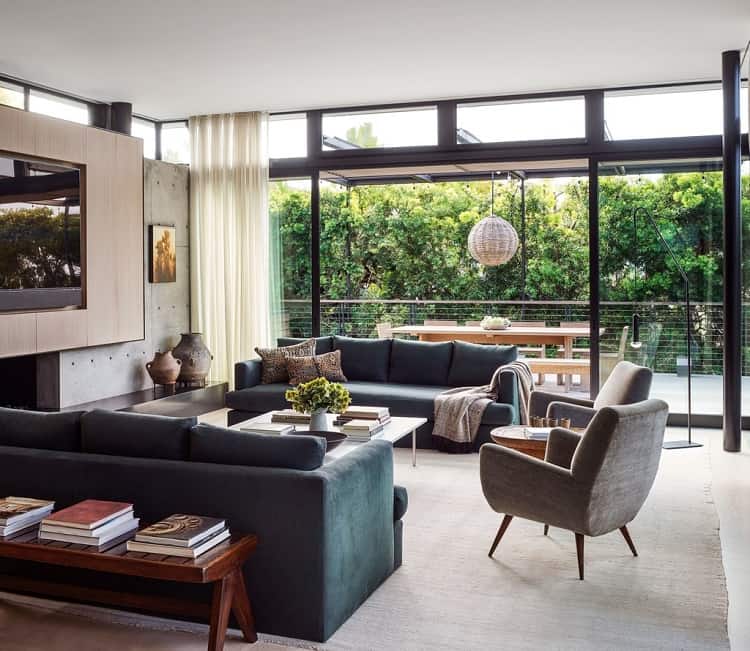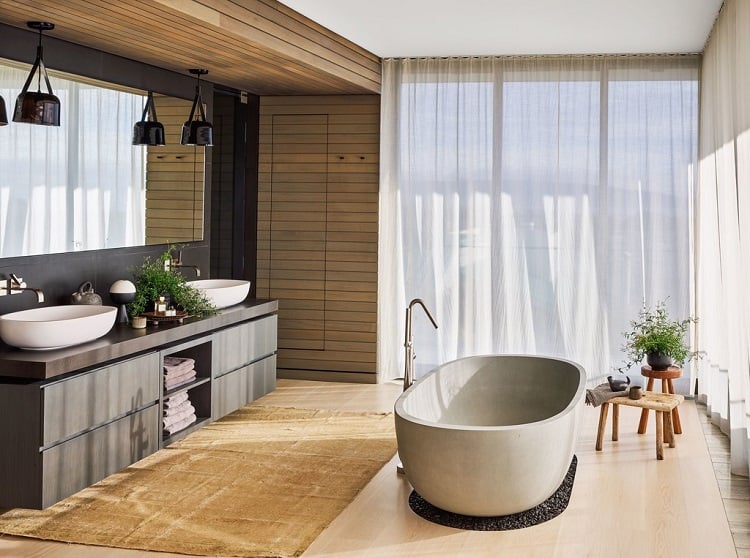 Decor at its minimalist best
The most difficult part of designing a house is knowing when you're going overboard.
Despite being a passionate art collector — Sharapova regularly purchases a few art pieces (in the form of sculptures and paintings) every year — she had to let go of most of her art pieces from previous homes because they did not go well with her rugged, raw-looking walls that are a sight for sore eyes even unadorned.
But it's her love for Japan's culture that stands out most in her home. From floor tables to artworks, benches and clutter-free spaces, the house is peppered with Japanese-inspired decor items.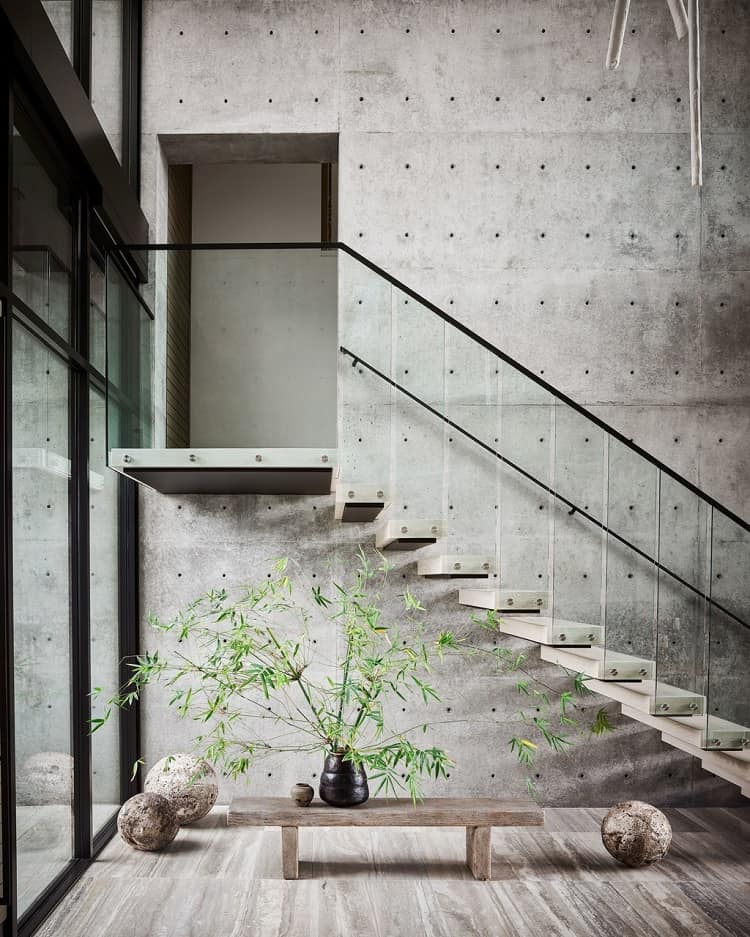 Made for comfort
Maria Sharapova's house is as stylish as it is comfortable and practical. The open-plan kitchen, comfortable couches spread around the house, day beds in the poolside area, and the gorgeous seat covered in sheepskin are all testament to the tennis star's commitment to creating a warm and inviting space.
The huge windows, the pool area, the outdoor sitting space with a fireplace have all been designed with year-round comfort in mind.
But what really steals the show is the bowling alley in the basement. Though not a big fan of bowling herself, Sharapova admits that the installation came as a 'bit of a surprise' and that she now loves hanging out there with her friends and family.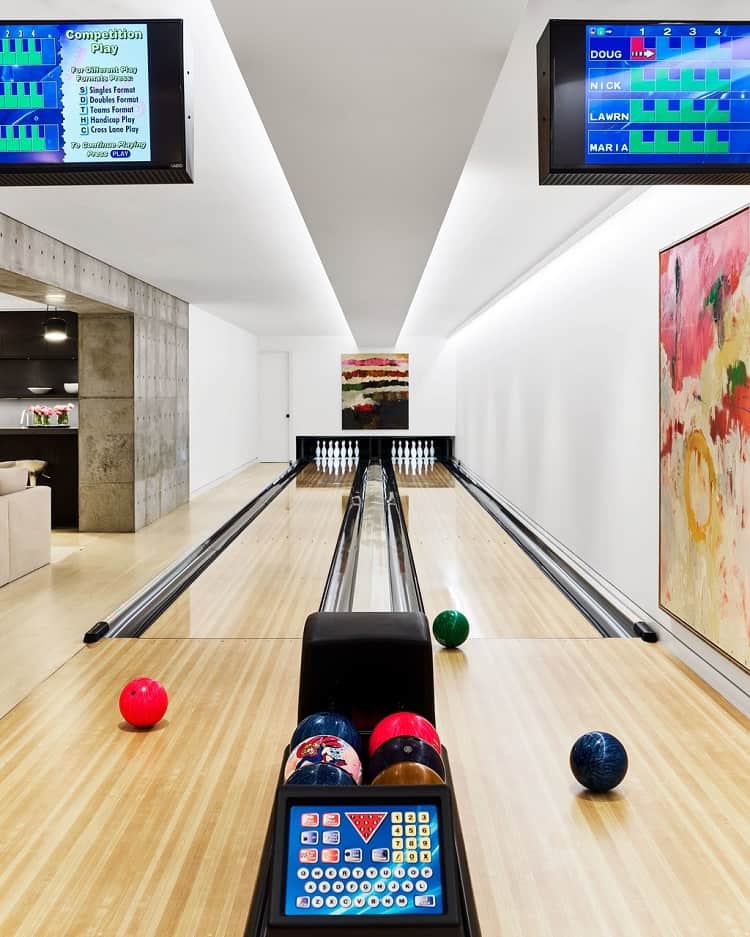 'The best house they have ever done'
Interior designer Courtney Applebaum came on board to help furnish the house.
And Applebaum, along with every architect and crew member that worked on the house talked highly about Maria Sharapova's sense of style and commitment to getting the job done right. They all agreed that she was a woman who knew exactly what she wanted, and how to get it done!
"I kept telling everyone that I want this to be the best house they have ever done." Maria Sharapova stated during her interview. And the result is a modern, sophisticated, all-around charming and inviting home that speaks volumes about its classy owner's keen sense of style.
More sports celebrity homes
Serena Williams' House in Florida is Bold and Beautiful, Just Like Her
Wayne Gretzky is Selling his $22.9M California Home Designed by 'The Megamansion King'
Check Out Michael Jordan's House in Chicago: On the Market for $15 Million
Shaquille O'Neal's OG Home in Orlando — with the Superman Bed