*Please note that this article was originally published in April 2019 and its contents have not been updated.
A little over a week ago, SF Giants pitcher Mark Melancon got some rather unusual help visualizing how his new dream home will look like.
He set up a meeting with developer Ricardo Santa Cruz and his team — which flew in from Mexico, where they're busy building his 19,000-square-foot tropical paradise — to consult with the baseball player on plans for his new home.
But since Mark Melancon wanted to get a better grasp of the breakdown of the space, he turned to a rather unusual visual aid: he took developer Ricardo Santa Cruz to Oracle Park, where together they re-created the floor plans for the mansion on the outfield using stakes and rope.
And they seemed to have had a great time doing it too, with Santa Cruz seemingly giving Mark Melancon a tour of his soon-to-be home. See below for some pictures of the two during their design field trip (pun intended) to Oracle Park, courtesy of The Agency.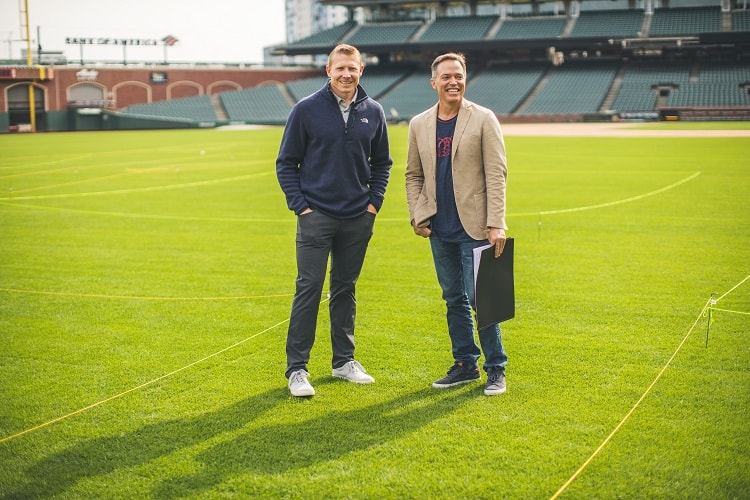 Mark Melancon's House at One&Only Mandarina
The pro baseball pitcher purchased a soon-to-be-built 19,000-square-foot villa at One&Only Mandarina, set within the upscale Mandarina resort in Mexico.
The house, designed by Rick Joy, will be completed in 2020. Perched on a private bluff overlooking the ocean, Mark Melancon's house will feature 8 bedrooms, a gym, a casino and game room, two hot tubs and two pools (one meant for the little ones) and an infinity pool that appears to hang off the edge of the bluff.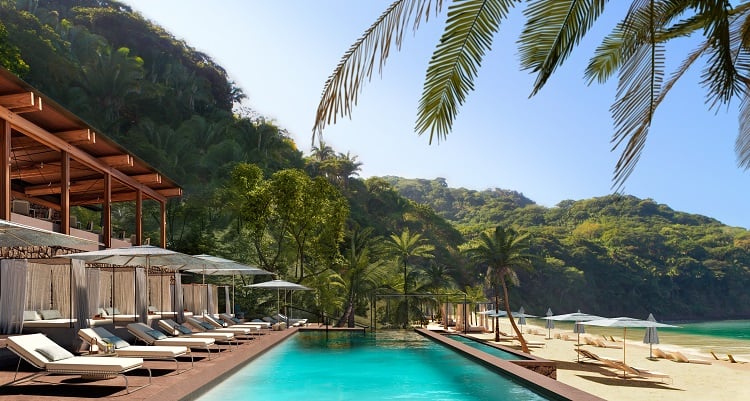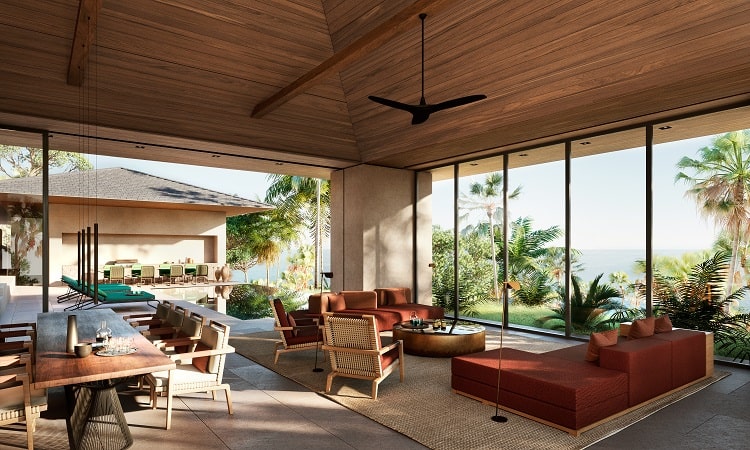 SEE ALSO: NASCAR Champ Tony Stewart's house is one of Indiana's finest homes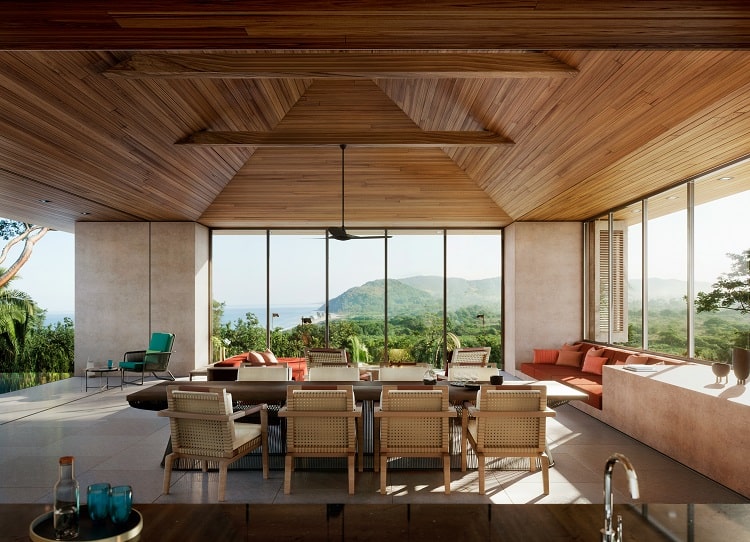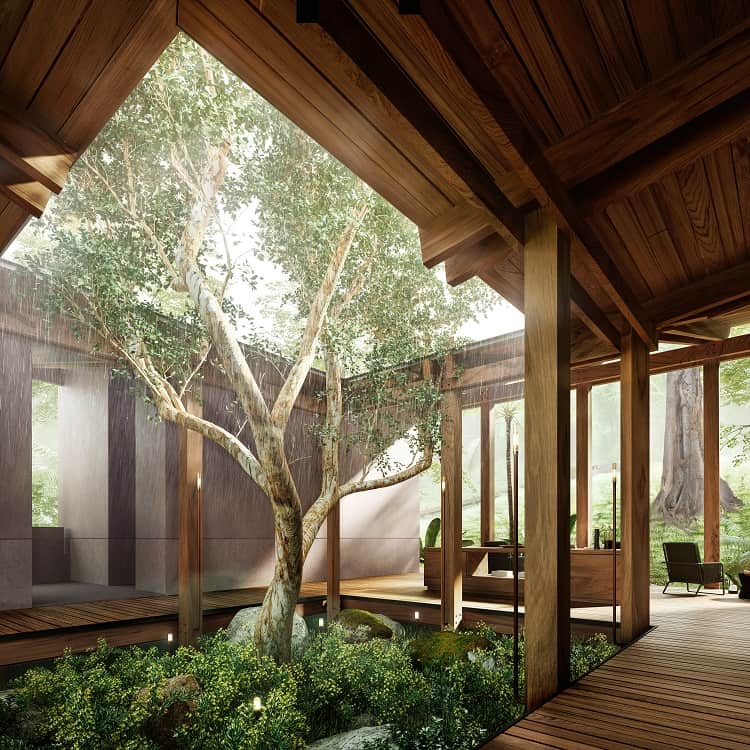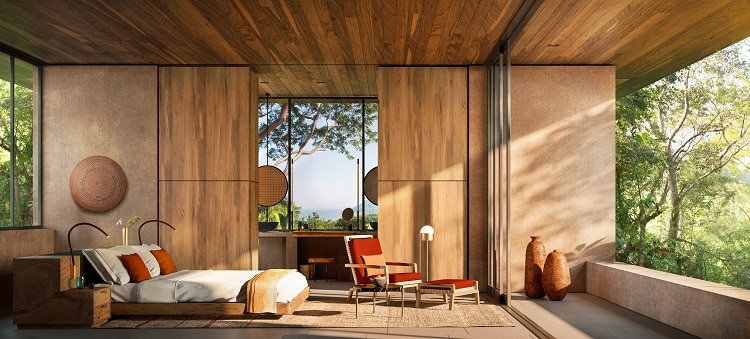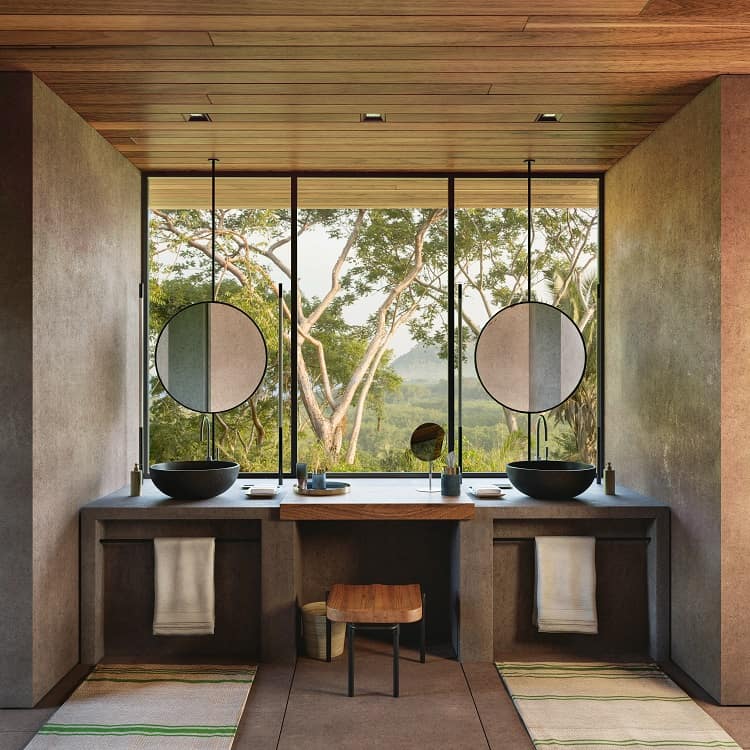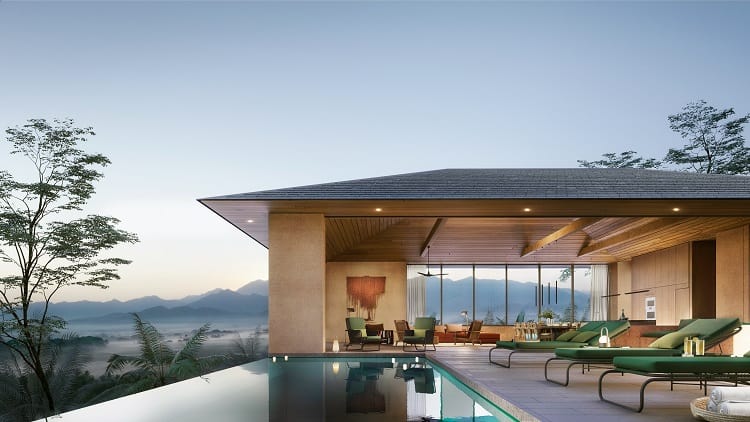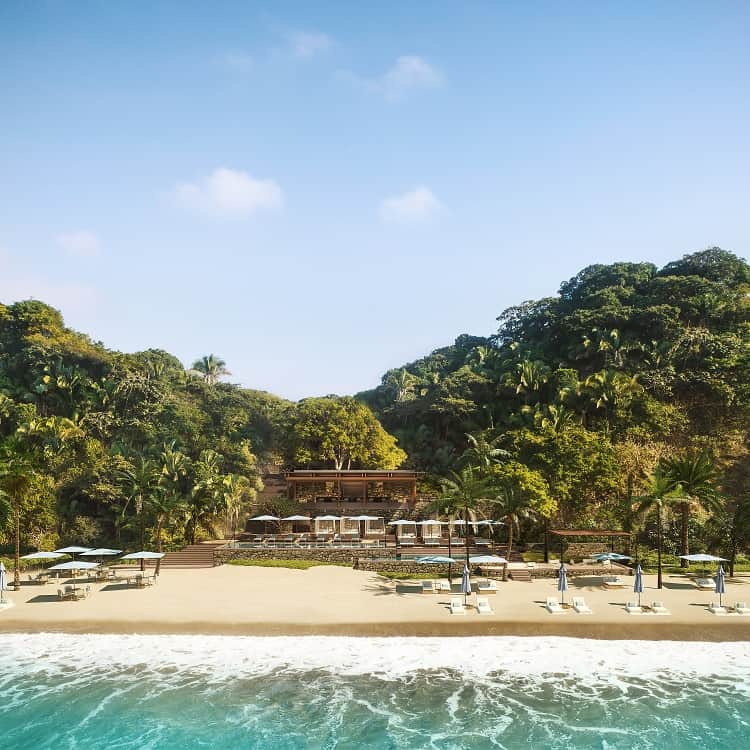 Part of the upscale Mandarina resort
Since the SF Giants pitcher bought one of the 55 ultra private villas at One&Only Mandarina, that places his future home right in the heart of the (rather exclusive) Mandarina resort, touted as "the most significant new resort and residential community to grace the shores of Mexico in decades".
Set about an hour north of Puerto Vallarta, Mandarina runs along the pristine Riviera Nayarit, home of some of the country's most exclusive resorts, with a nearly 200-mile stretch of coastline in the Western Mexican State of Nayarit, between the forested mountains of the Sierra Madre Occidental and the Pacific Ocean.
Basically, in addition to the resort amenities of One&Only Mandarina, Mark Melancon gets access to the amenities of the entire Mandarina community, stretching from the tropical Riviera Nayarit jungle to the stunning water edges.
Not to mention that, nestled between the mountain peaks of Mandarina lie the Flatlands, a sprawling green landscape that features some of the most outstanding amenities in the community: an equestrian club, beach club, estuary, and more.
All these wonders of nature within reach to the man that once swam with great white sharks in New Zealand while serving as a Major League ambassador to the country in 2011.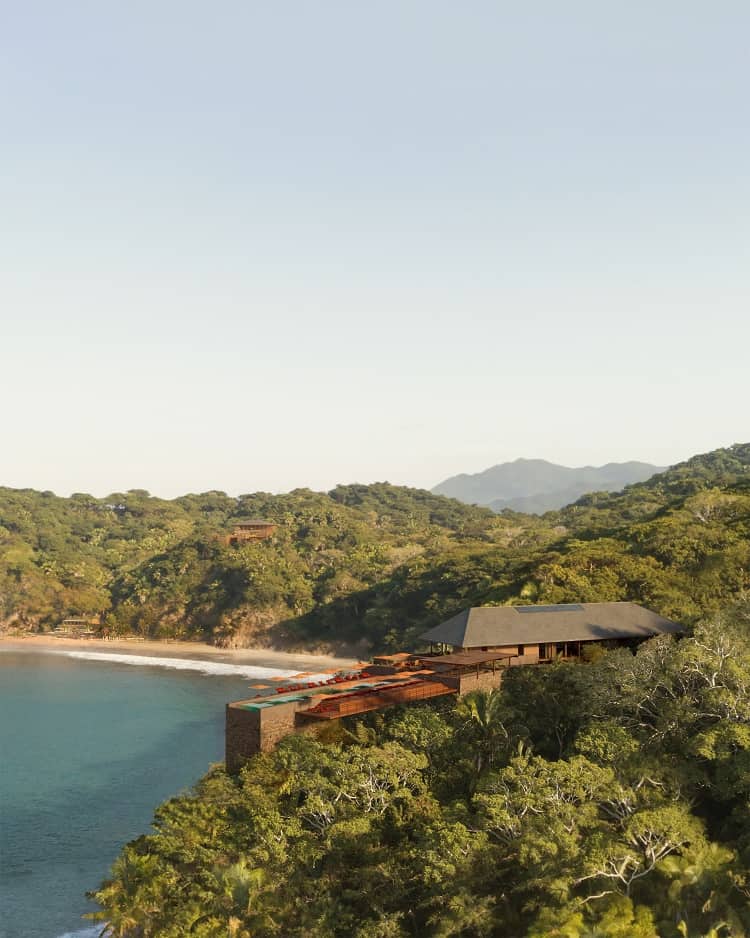 Now, Melacron's idea of using stakes and ropes to recreate the floorplans of his home was quite ingenious. I wonder what he'll think of to recreate those views in Oracle Park. That'd be a sight to see.
More sports celebrity homes
Where does LeBron James Live Now? A Look at the NBA Superstar's Impressive Homes
Naomi Osaka's Budding Real Estate Portfolio: A Look at Her Two Beautiful Los Angeles Houses
Serena Williams' House in Florida is Bold and Beautiful, Just Like Her
Wayne Gretzky is Selling his $22.9M California Home Designed by 'The Megamansion King'