A part of Philadelphia's history is now on the market — and it comes with major Ghostbusters vibes.
Recently converted into a light-filled, modern family home, the building at 808 Morris St. in Philadelphia, PA has a rich backstory, having served as a firehouse for close to 80 years.
Built in 1874, the former Engine 10 firehouse pays tribute to its public-serving past, retaining its original brick façade — which was lovingly restored by the current owner, a real estate agent skilled in breathing new life into properties with potential.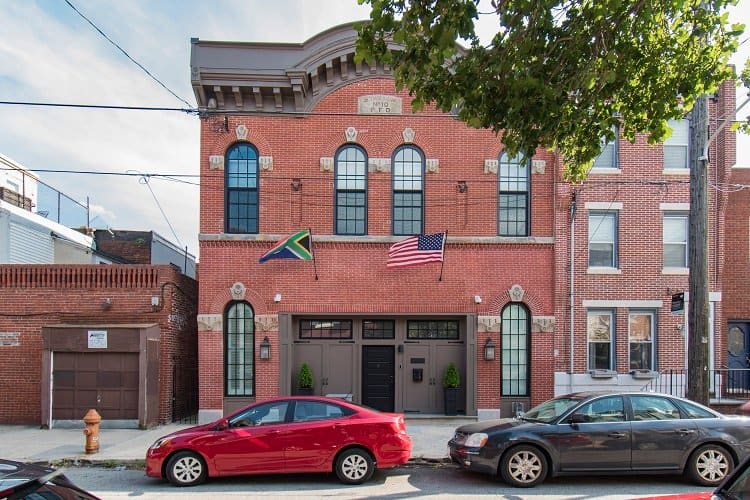 But the magic lies inside, where you'll find over 5,500 square feet of elegant living space.
Meticulously renovated in 2019 – 2020, the home's interiors have been completely revamped in a way that doesn't erase the building's past, but rather complements it.
The house was fitted with hardwood floors made from reclaimed pine barn wood — specifically chosen to suit the era of the building. The newly added custom staircases are showpieces, with stair treads made from reclaimed barn joists, steel in a matte black finish, and accented by an exposed brick wall.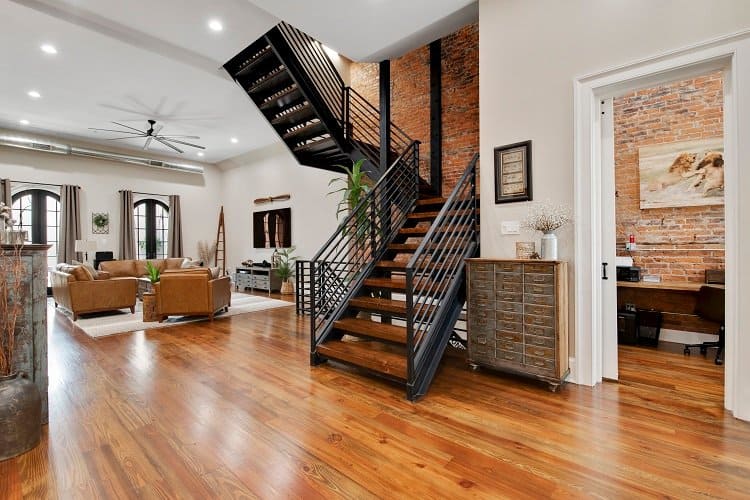 With a smart layout that sees the rooms flow seamlessly from one to another, the beautiful residence oozes charm and comfort.
The wide-open floorplan sees the kitchen, dining and living room blend together in a most inviting way, with its 3 arched doors leading out into the courtyard for extra entertaining space.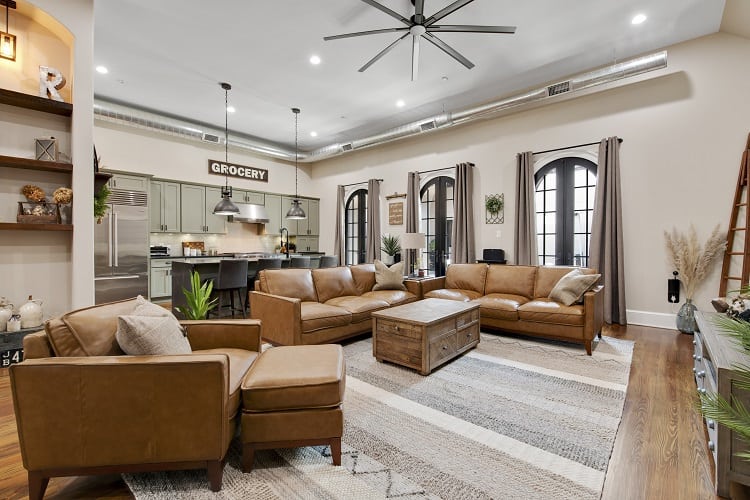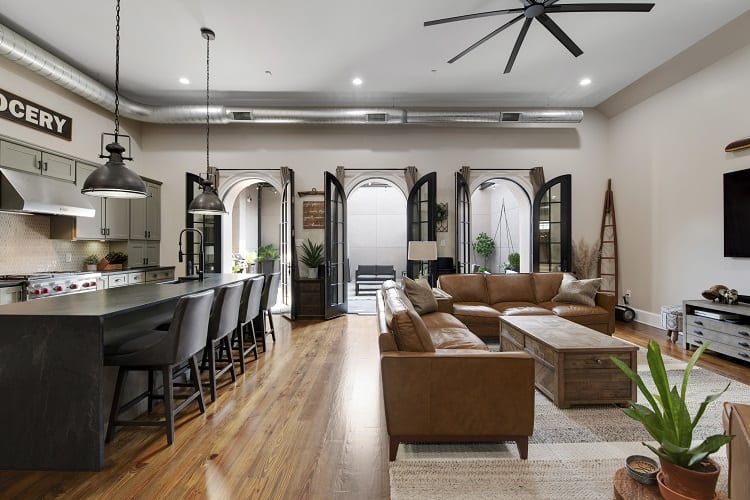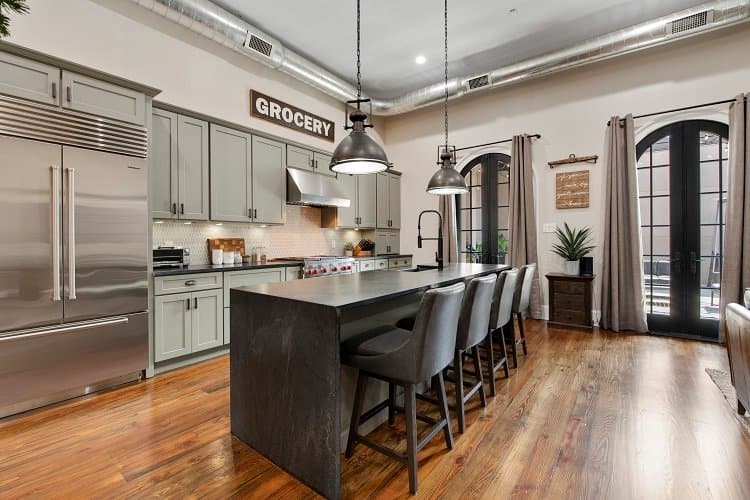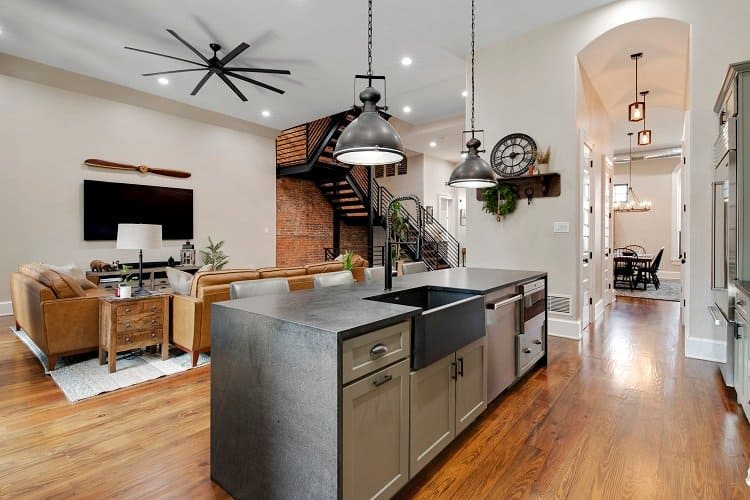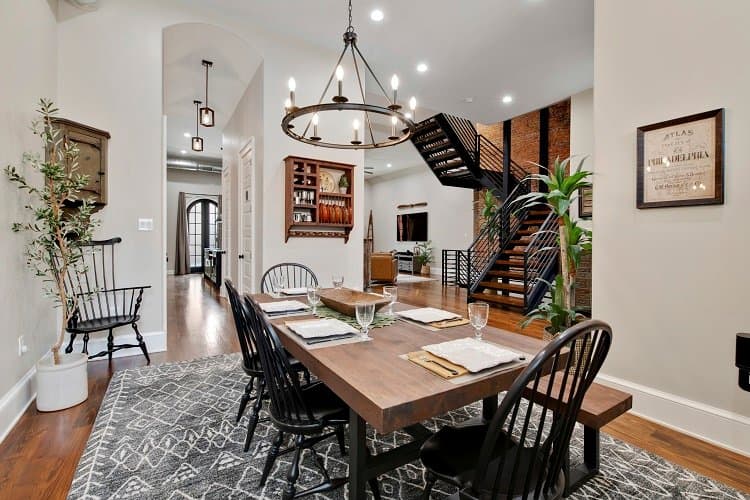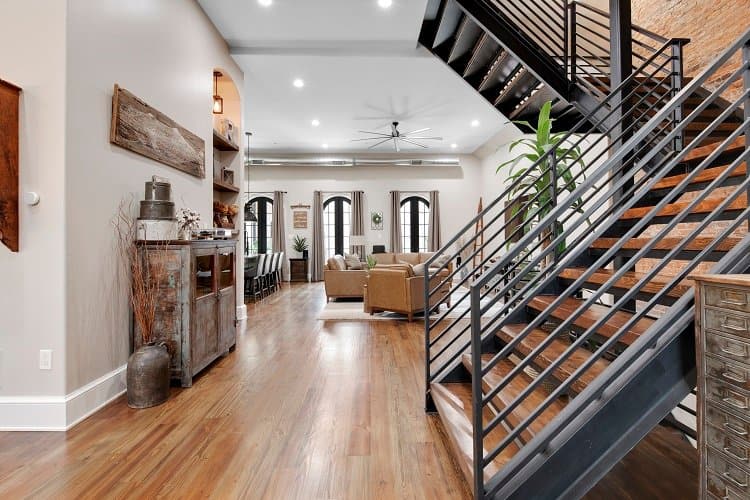 Currently listed for sale with a $2,875,000 asking price (Julie Russell with Coldwell Banker Realty holds the listing) the converted firehouse comes with 3 bedrooms, 2 full baths and 2 half baths, a home office, a generous basement with a killer gym, and a 3-car garage.
The master bedroom is spacious, bright, quiet, and features a large walk in closet and bathroom with heated flooring, Kohler fixtures, large stall shower, custom quartz, and a Japanese air bubble soaking tub with bench seating for two.
The two additional bedrooms are one more charming than the other, and come with massive arched windows — with one of them also featuring an exposed brick wall.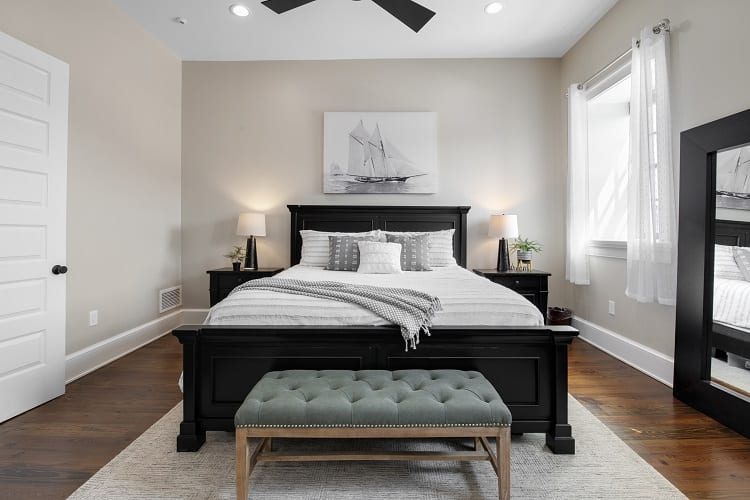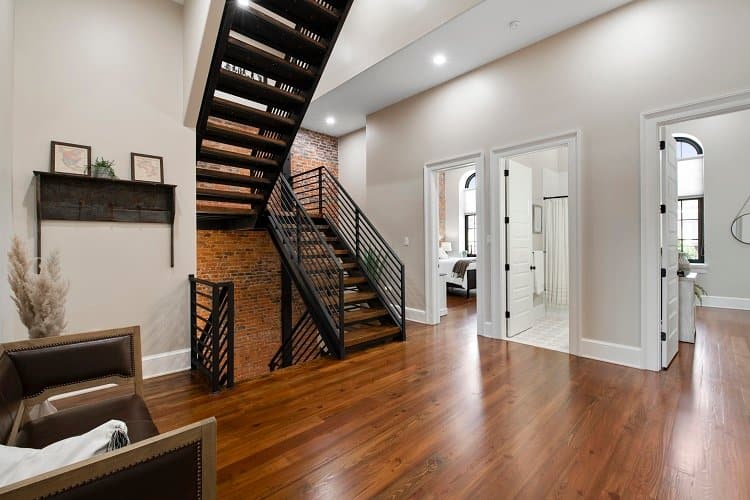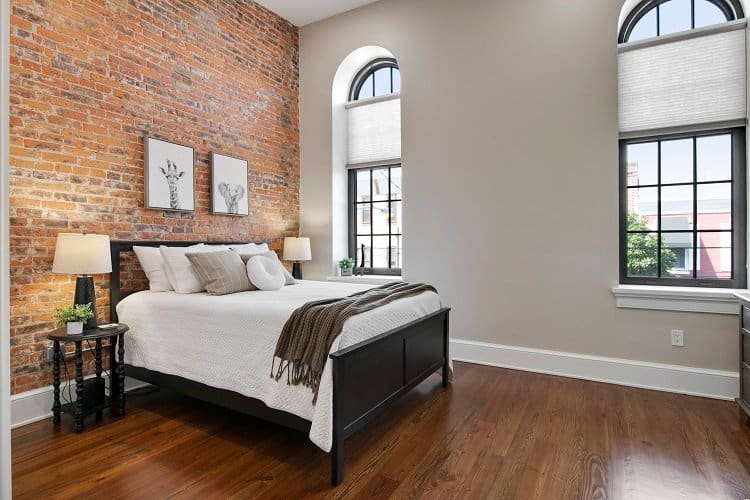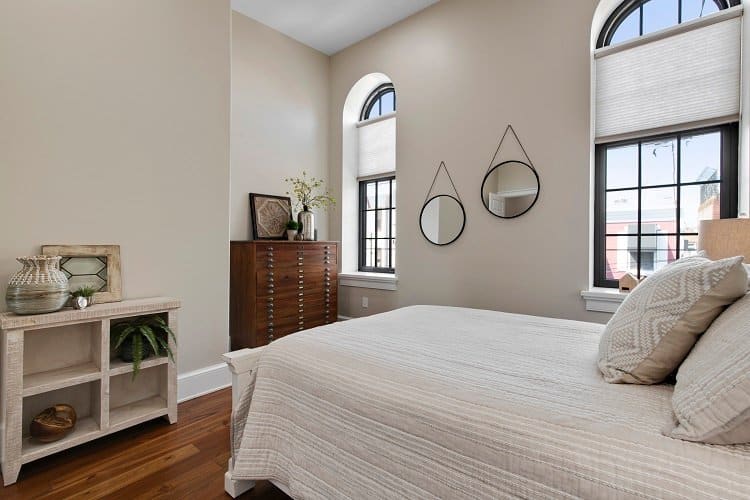 A wet bar on the home's top floor leads out onto the massive roof deck that offers great views of the city.
It's worth noting that this is the second outdoor space, as there's also a courtyard downstairs with stamped concrete, original steel beams and sconces, as well as gorgeous original arched brickwork.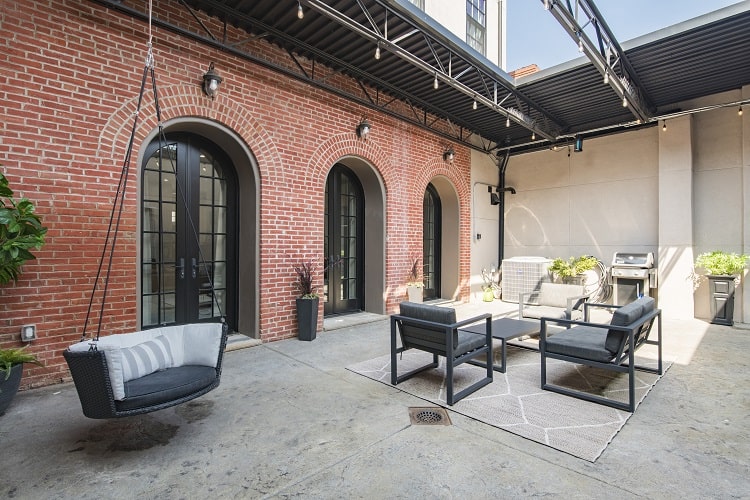 But before we can wrap up our tour of this gorgeous firehouse-turned-family-home, we have to give a nod to the perfectly-appointed basement area.
Here, there's more space for entertaining with a bar/lounge with seating area and a full wet bar with dishwasher, refrigerator, and island. A big part of this space is dedicated to a world-class home gym.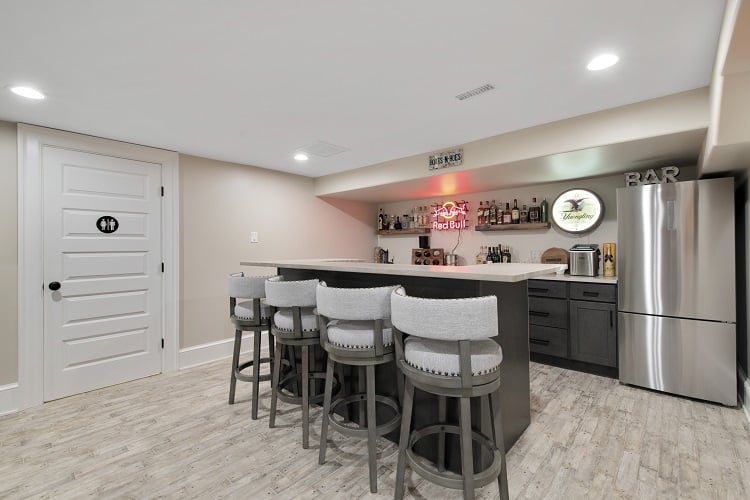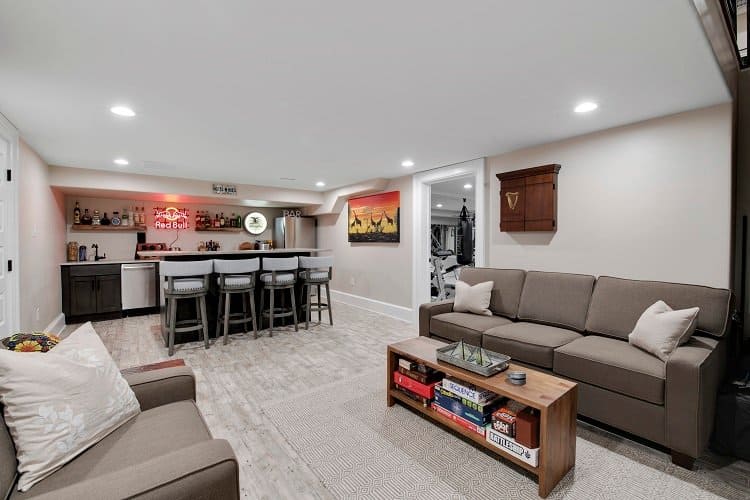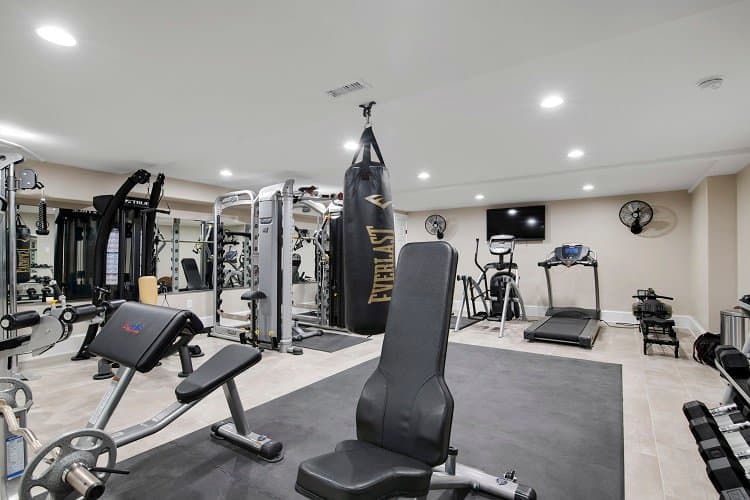 More cool listings
A $9.95 Million Starship-Like Home Celebrates Both the Future & the Past
The Barbie Penthouse Where the Real Barbie and Ken Grew Up Hits the Market
This $24M Santa Monica Home Was Designed with Wellness in Mind
Blogger Ashley Petrone of Arrows & Bow Is Selling Her Charming, Custom-Designed House