An iconic piece of Tulsa's heritage, the McBirney Mansion boasts historical relevance and architectural excellence. Listed on the National Register for Historic Places, the timeless residence has made a significant impression on Oklahoma's culture and society for over 100 years. 
The mansion was designed in 1928 by notable Kansas City architect John Long for James H. McBirney, an influential figure of Tulsa's upper-echelon society back in the roaring '20s and beyond.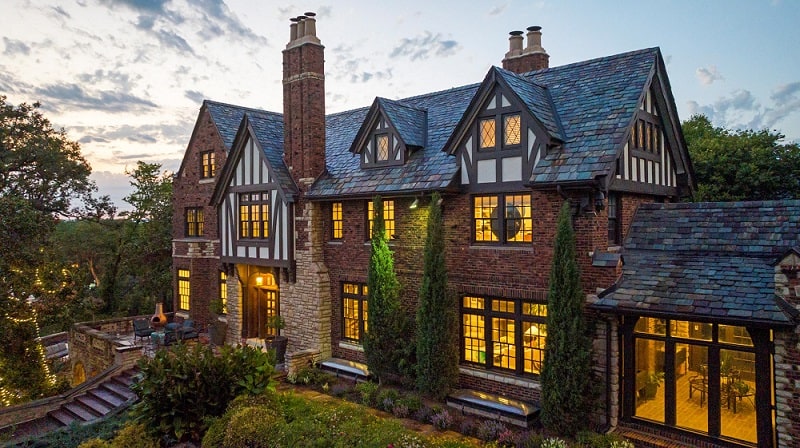 The McBirneys were not always a status symbol of wealth, but instead a true testament to the American dream. Born in Ireland in 1875, James immigrated with his family to America in search of a better life. His steadfast work ethic helped him quickly rise in the ranks of the Tulsa Baking Company with an impressive promotion from janitor to cashier and, eventually, Vice President. 
McBirney then went on to create the Bank of Commerce in Tulsa with his brother, but their entrepreneurial endeavors didn't stop there — the two continued constructing a variety of other buildings in what would eventually be known as the Child Heights subdivision, a prestigious community for the city's elite. 
The property at 1414 S. Galveston Avenue remained the McBirney's primary residence for nearly 5 decades during which they hosted lavish parties and invited prestigious guests to the likes of Amelia Earhart.
Since the family's departure in 1976, the home has been converted into a law firm, a bed and breakfast, a medical treatment center, and an event center throughout its history. 
The McBirney Mansion is now up for grabs for whoever can afford its $8.5 million price tag.
Despite a full restoration in 2016 adding contemporary comforts for ultimate luxury living, the home still retains its original Tudor Gothic-style charm. And as the only original mansion still standing in its historical neighborhood today, the property's importance is only amplified.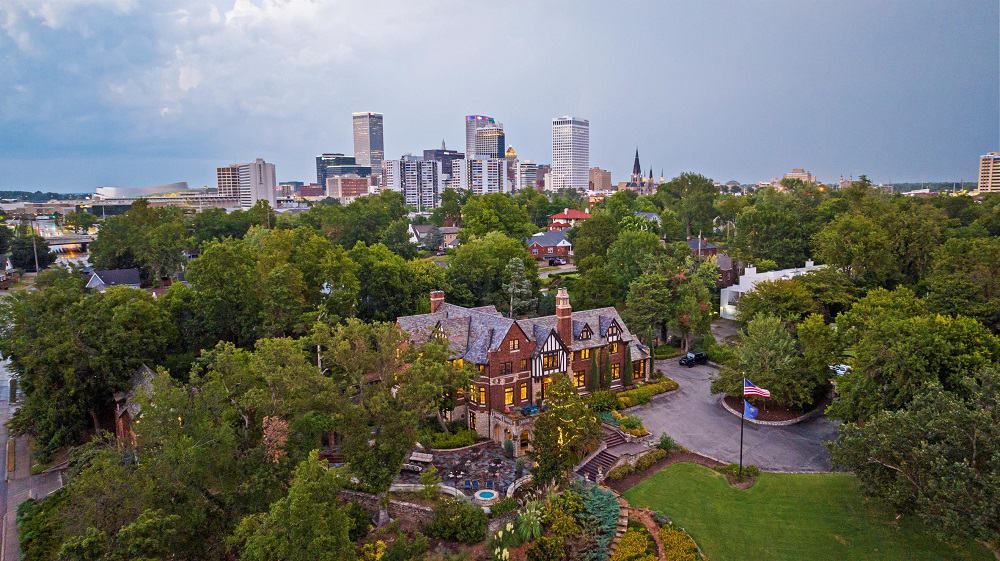 Situated in an exclusive community with high-end amenities by the scenic Arkansas River and just a 5-minute drive from Tulsa's thriving downtown, the regal McBirney Mansion boasts everything a homeowner could ever want in a property, from its expansive lush lawn to its distinct interior, all which present its lucky future owner with a truly unparalleled living experience. 
Deborah McGuire of Coldwell Banker Select is the acting listing agent for the palatial property, along with colleague, Jessica Cooley.
She states, "In the heart of Tulsa, the McBirney Mansion is not just a home; it's an architectural gem that transports you to a bygone era, where craftsmanship meets elegance and refinement. This is a rare opportunity to own a piece of history with such architectural brilliance and that offers endless possibilities to achieve a truly one-of-a-kind living experience." 
The mansion's monumental 15,900 square feet span 4 floors that exude sophistication with lofty ceilings and intricate moldings.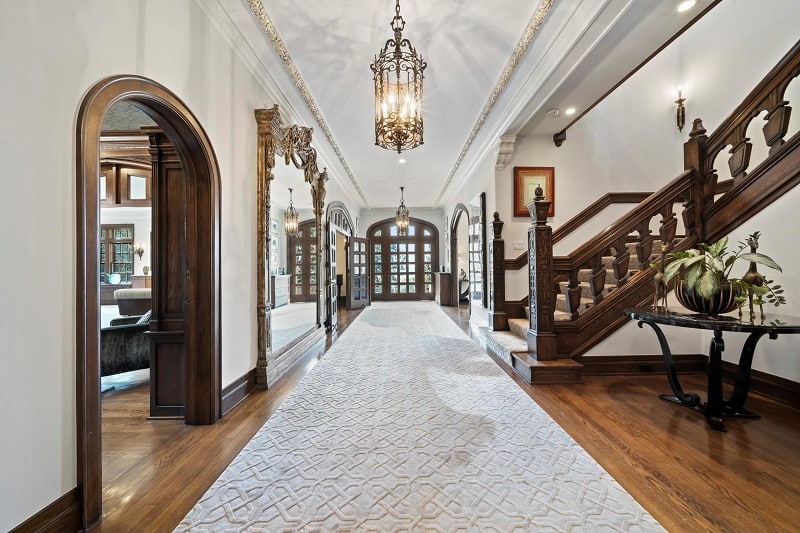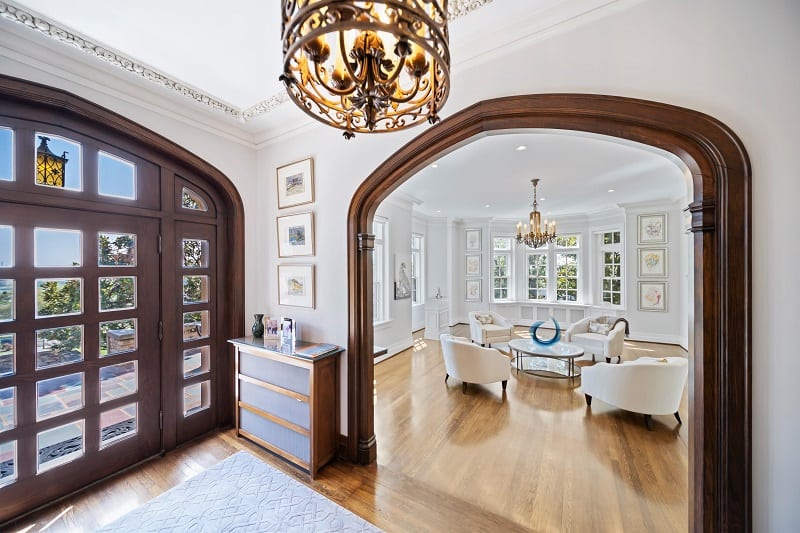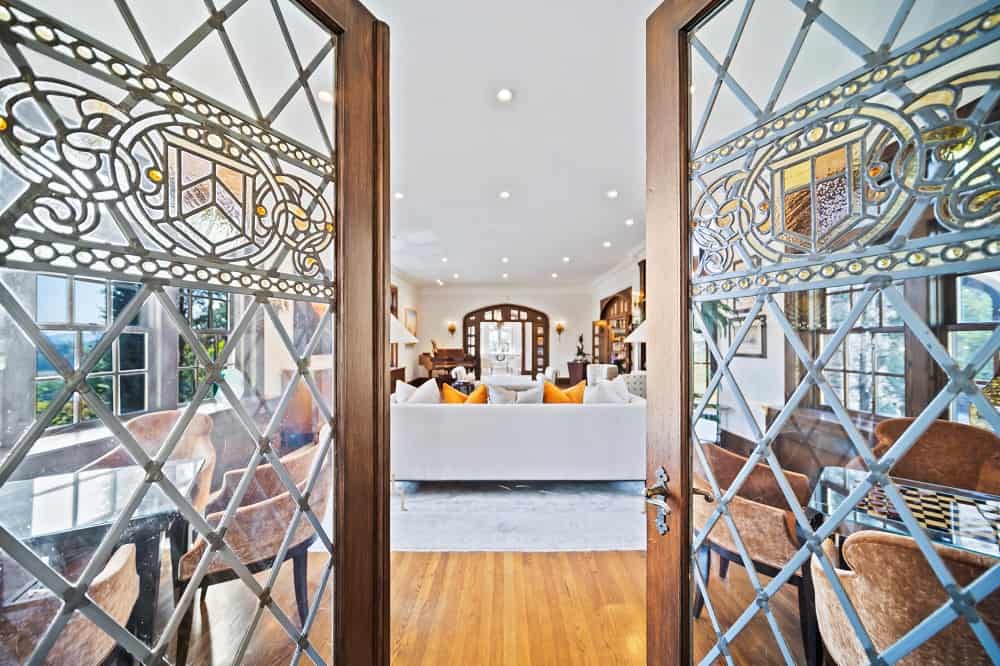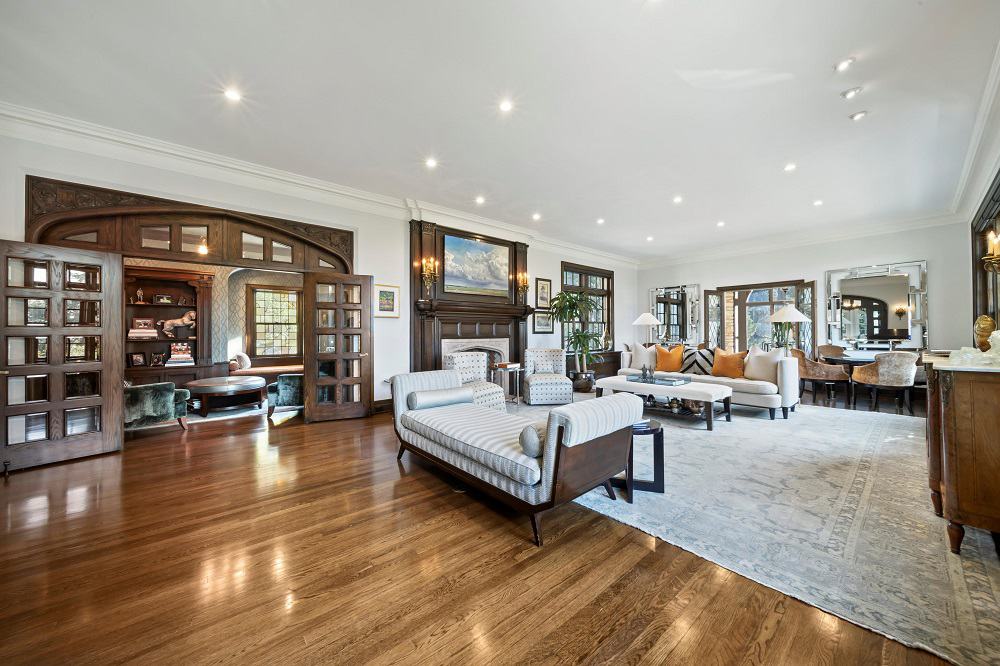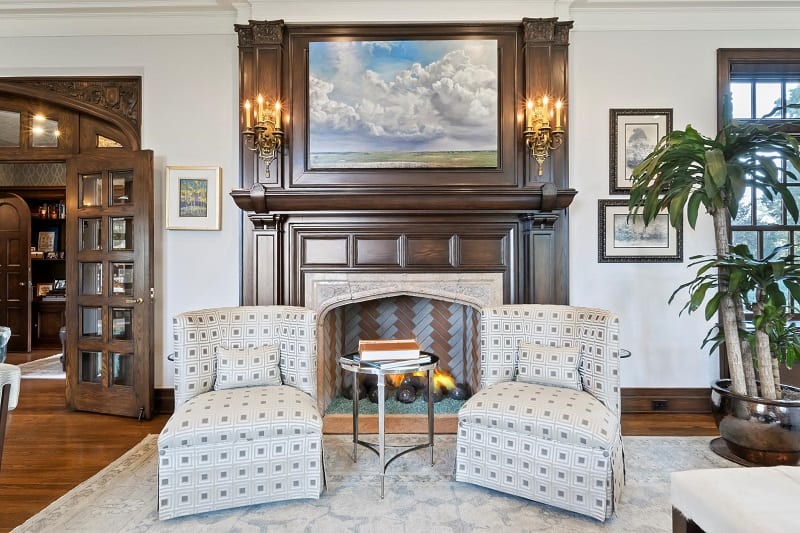 The home effortlessly combines perennial style with modern luxury, predominantly noted in the kitchen, which features sleek marble countertops and traditional stained glass windows for a unique and seamless juxtaposition of the old and new world.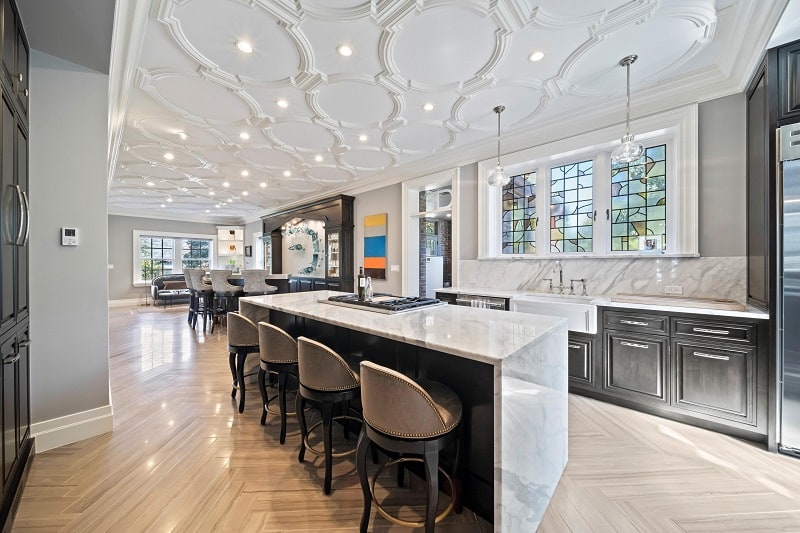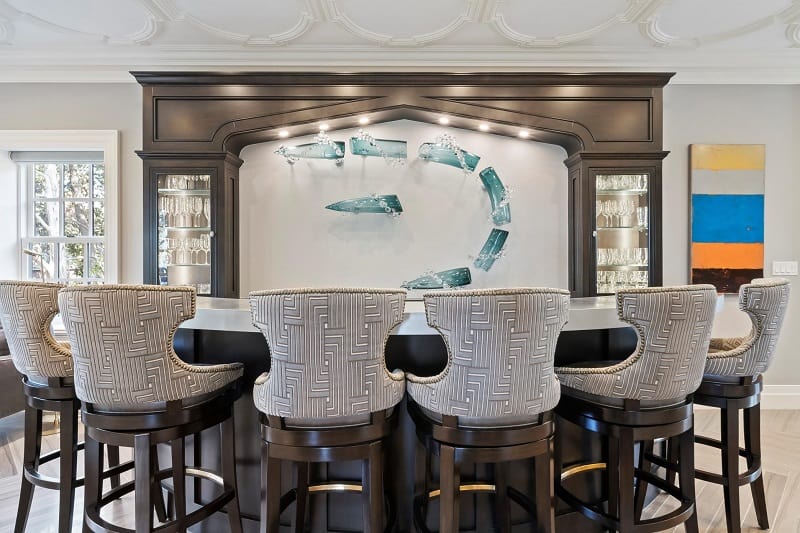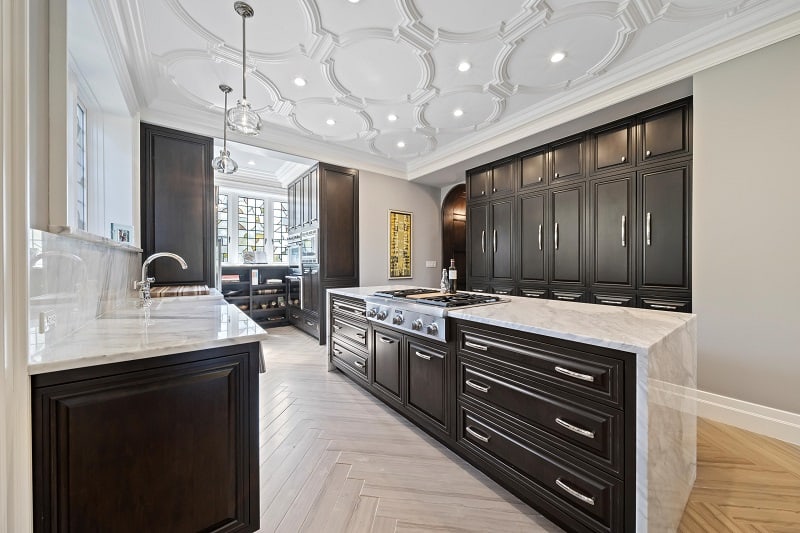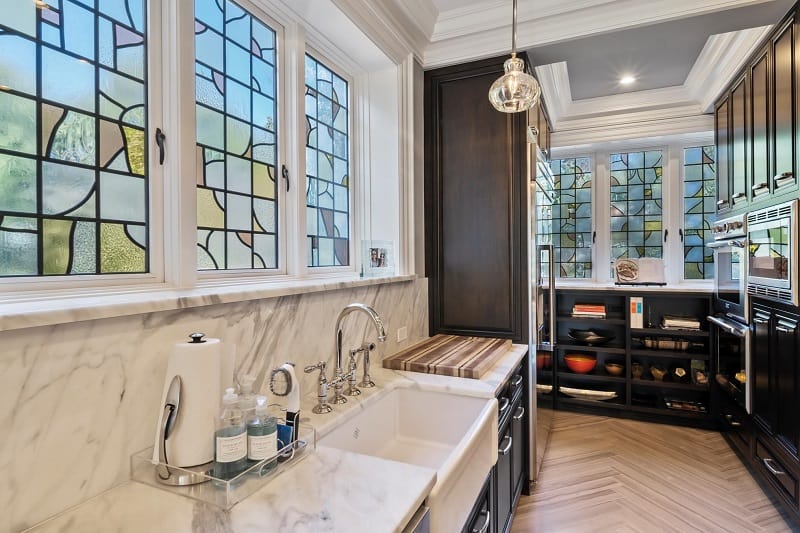 Boasting 7.5 bathrooms and 7 stylish bedrooms, 5 of which are ensuite and all of which feature period-correct detailing, the McBirney Mansion easily lives up to its grand name.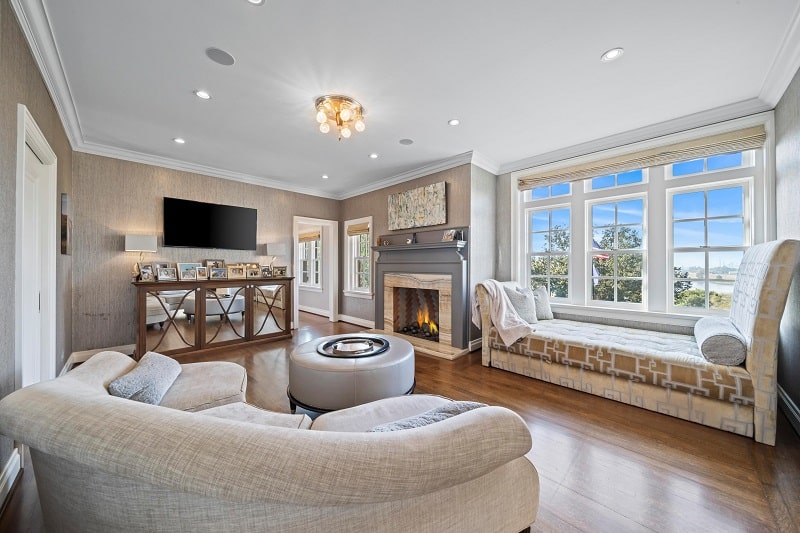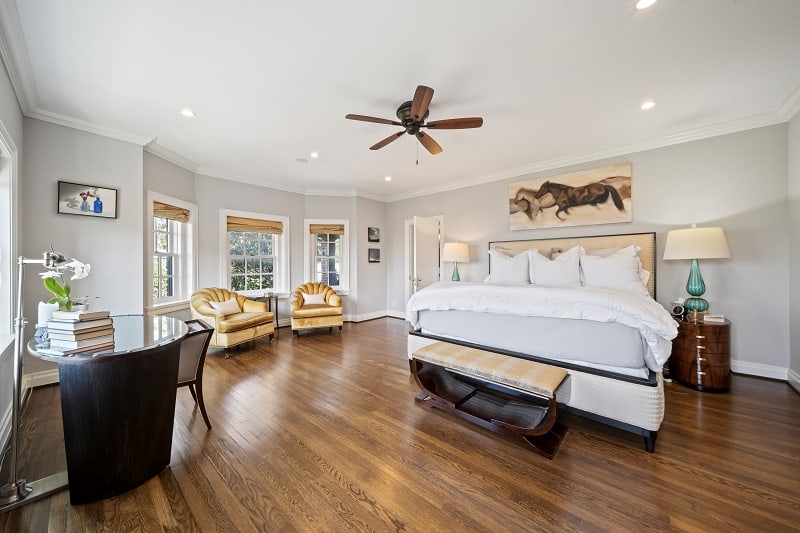 Listing agent Jessica Cooley shares that "My favorite part of the home, the lower-level entertainment space, is where sophistication meets entertainment, with amenities such as a billiards room, walk-in humidor cigar closet, full catering kitchen, wine bar, and a cozy TV lounge. These features enhance the area's overall comfortable atmosphere, making it a room where memories come to life."
The estate's lower lounge level, which also features a library and exercise room, is conveniently accessible by elevator.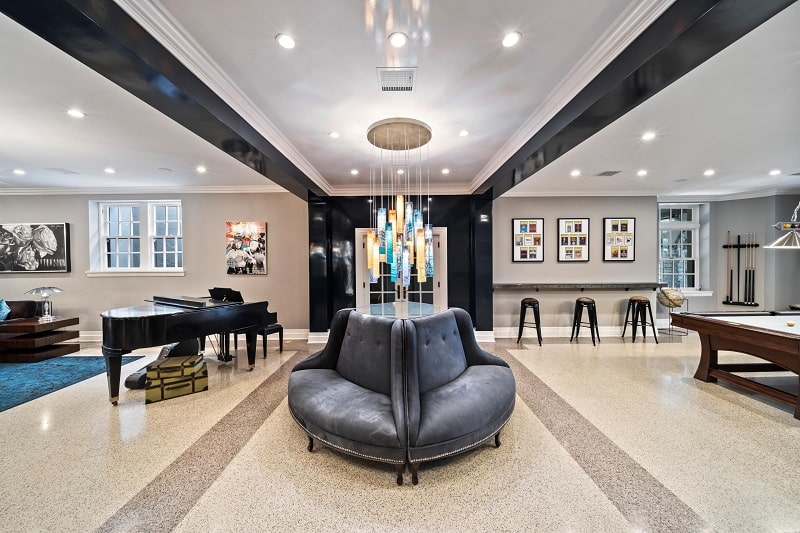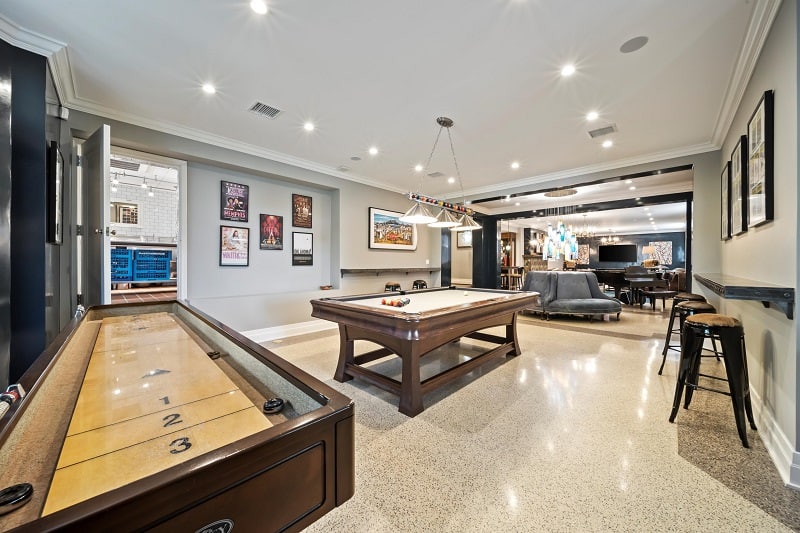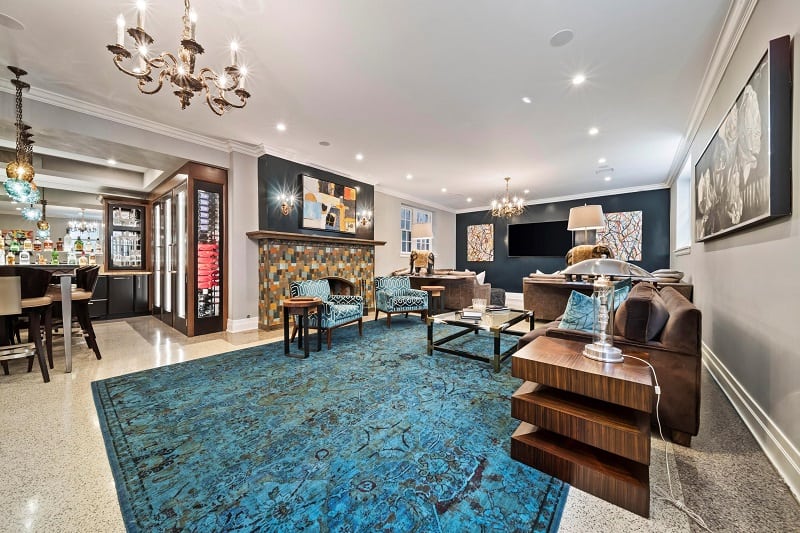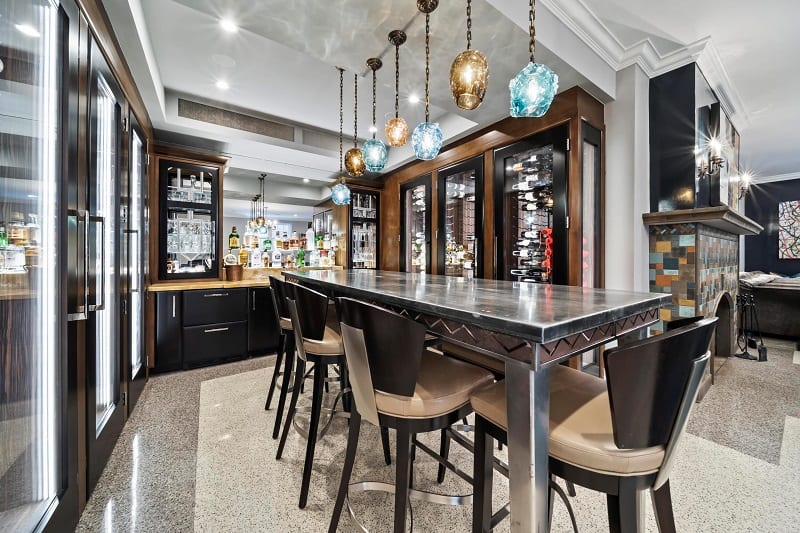 The separate guest quarters lie in a stately carriage house purposefully designed to host friends and family in maximum privacy and comfort. The detached structure also features an enclosed four-car garage.
Outside, nearly 3 acres of lush grounds feature 3 spring-fed ponds, a fire pit, and gas torches that amplify the majestic air of the already fairy-talesque property perfect for enjoying a book in serene solitude or for throwing the best open-air soiree on the block.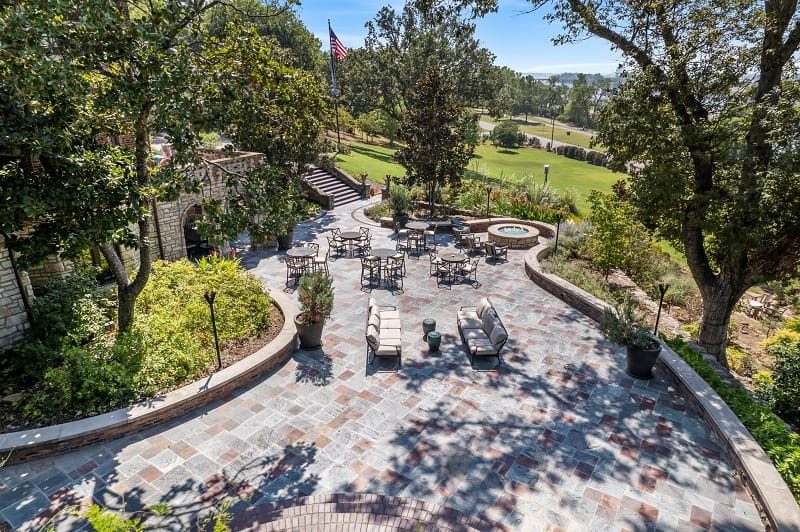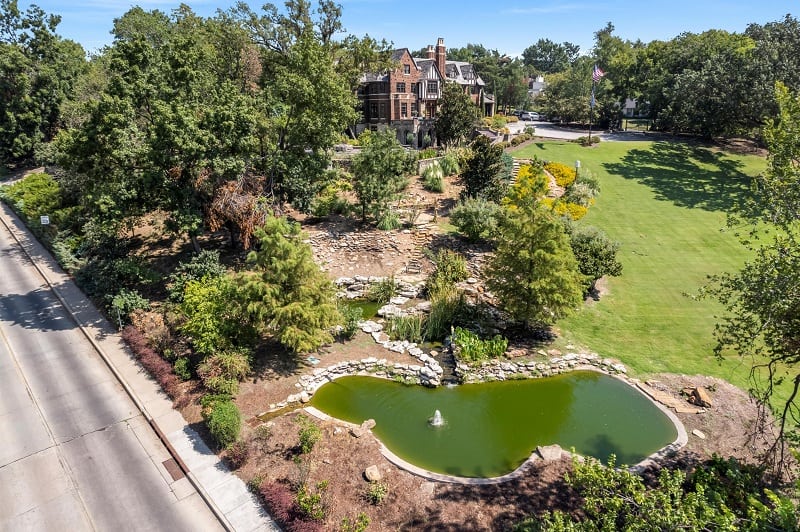 For a hefty $8.5 million, one lucky home buyer can live out an essential piece of history on the daily. 
More stories
$13 Million mansion overlooking the Lake of the Ozarks is one of Missouri's most expensive homes
In the Dallas suburb of Southlake, Texas, a stately mansion with a Chanel walk-in closet seeks $1.9M