Famed Cuban-American alto saxophonist, clarinetist, and composer Paquito D'Rivera is looking for a buyer for his longtime home in New Jersey.
Located on the Hudson River waterfront, the majestic North Bergen Colonial he's been calling home since 2001 is currently on the market for $1.65 million, with Angela Cuciniello of Coldwell Banker Realty in Hoboken holding the listing.
"It is an honor to have been selected by Paquito to represent his amazing home," said Cuciniello about working with the jazz icon.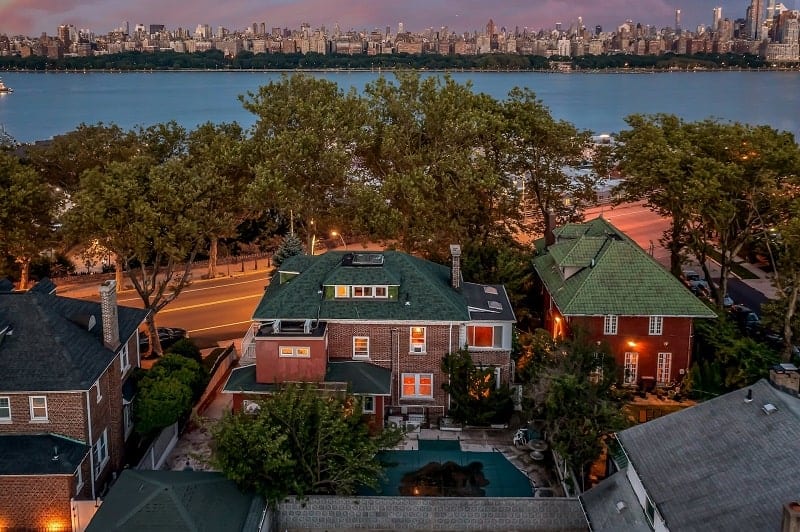 D'Rivera, celebrated both for his artistry in Latin jazz and his achievements as a classical composer, has 5 Grammy Awards (and 9 Latin Grammys) under his belt, and an impressive total of 16 nominations.
He has also received a Lifetime Achievement Award from Carnegie Hall for his contributions to Latin music, among many other industry accolades that recognized his achievements — which spanned decades and tens of solo albums and collaborations. Paquito D'Rivera was also one of the founding members of the United Nation Orchestra, a 15-piece ensemble organized by Dizzy Gillespie to showcase the fusion of Latin and Caribbean influences with jazz.
At 75, he is still busy composing classical pieces for clarinet and performing, including collaborations with classical cellist Yo-Yo Ma.
The jazz legend bought the New Jersey house back in 2001 for $750,000, and the 4-bedroom home has served as his primary residence ever since. And as it turns out, there aren't many like it.
"This is a rarity, one of only three Colonials of this size nestled on Boulevard East with sweeping views of the sparkling Manhattan skyline from across the Hudson," listing agent Angela Cuciniello tells us. "It is rich in history and touched by fame."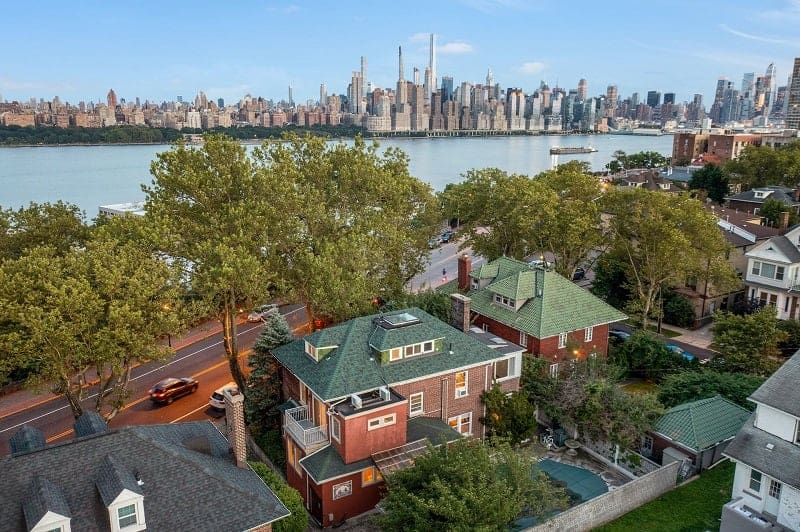 Originally built in 2011, the 4-bedroom, 4.5-bathroom brick home has been well maintained and updated throughout the decades, retaining its historic charm.
D'Rivera expanded the house's original footprint, adding a two-story addition, a supersized chef's eat-in kitchen, a junior bedroom suite on the second level, and five-zone climate control throughout more than 4,100 square-feet of space.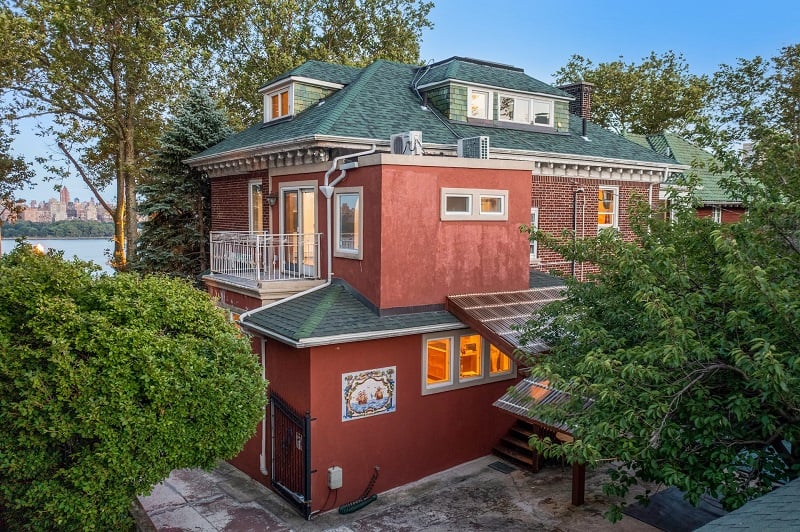 The home's charming features include a formal entrance foyer, a three-story staircase, large rooms with 10-foot ceilings, detailed moldings, and an abundance of windows, including stained glass.
See also: Tony Soprano's house is a real-life home in New Jersey — and the pool and driveway look awfully familiar
Highlights of the first floor are a living room with marbled fireplace, a den that opens to a large blue-stone terrace, and a sizeable formal dining room. On the upper two floors are four generously sized bedrooms, three full baths and a Juliette balcony that overlooks picturesque postcard views of the New York City skyline and Hudson River.
The lower level offers a spa, sauna, steam room and a billiards room.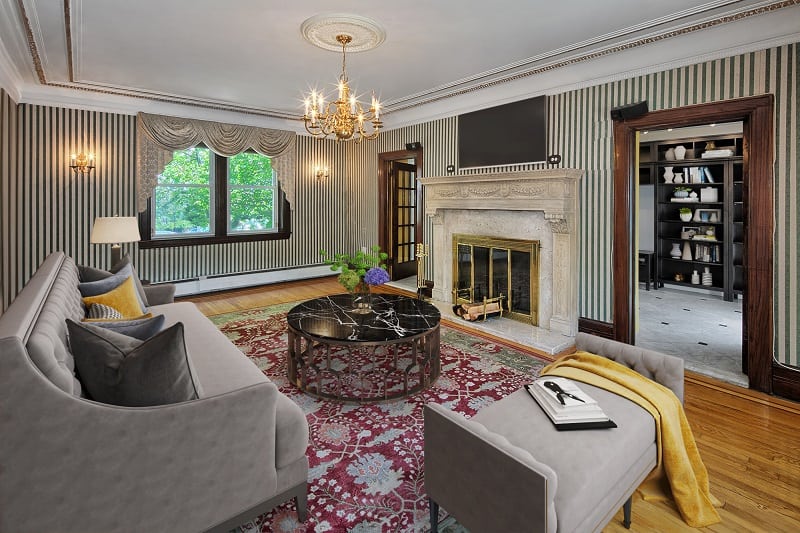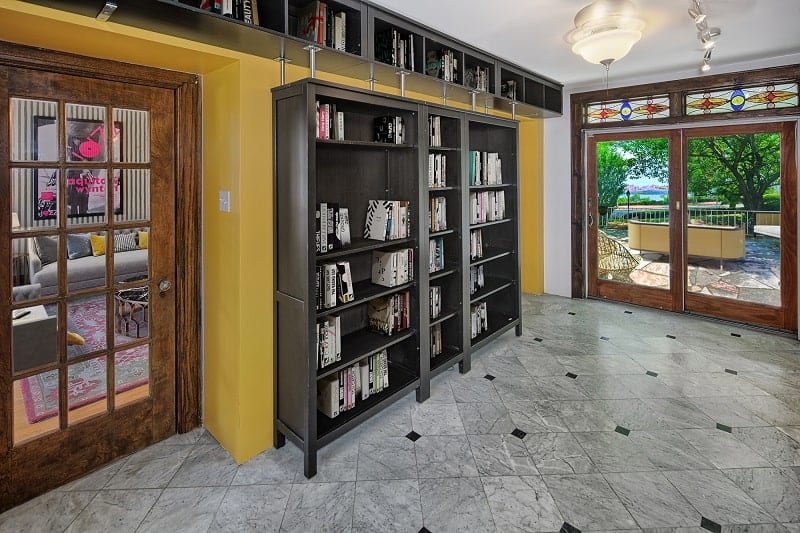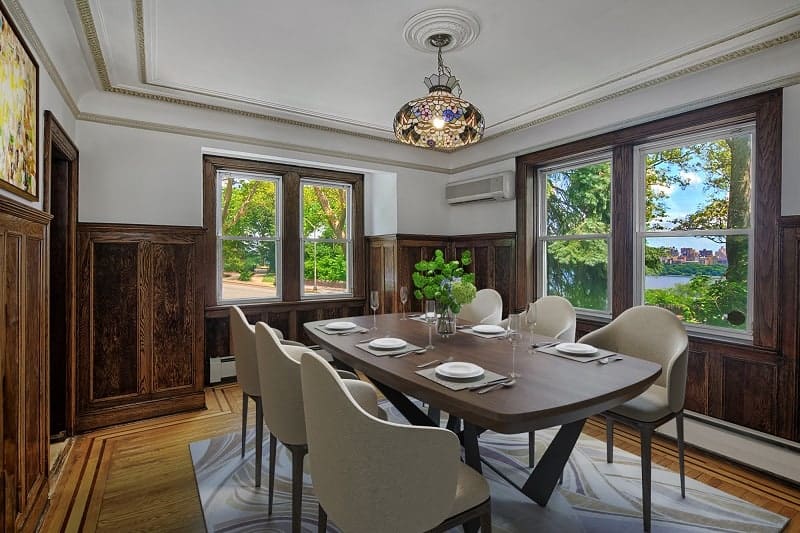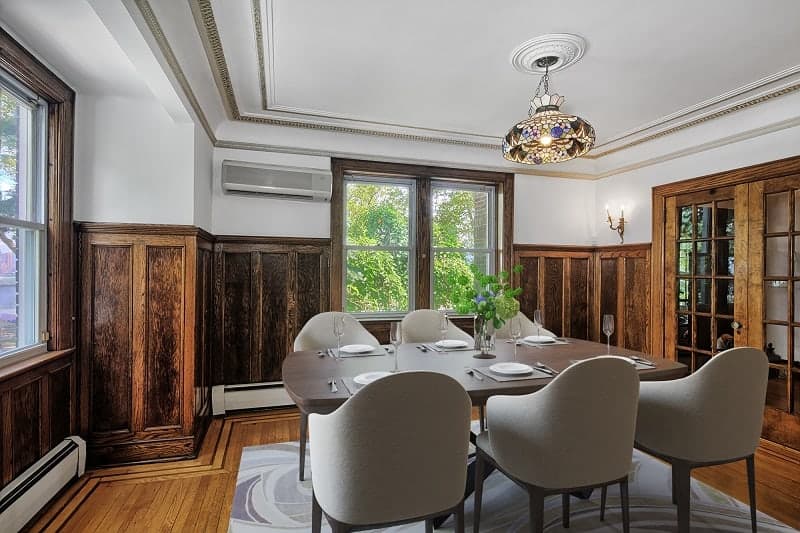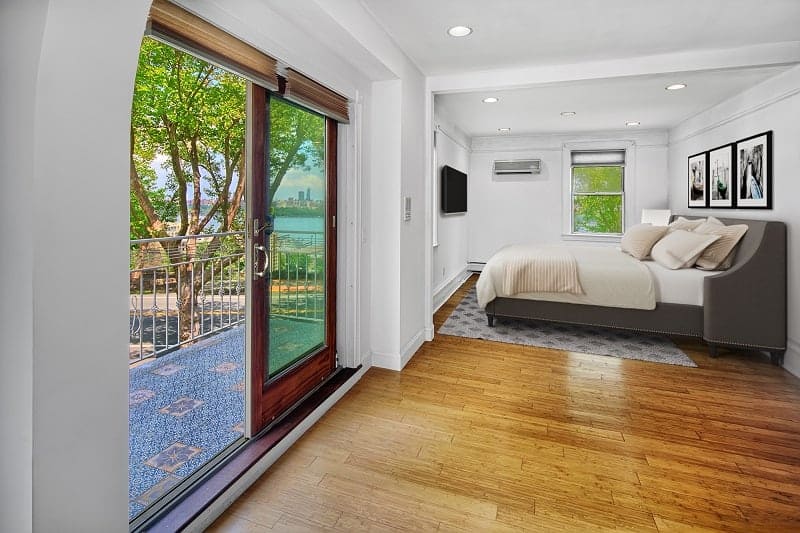 Designed to entertain, the home features a heated Gunite swimming pool, while the backyard outdoor space is enclosed by motorized steel gates.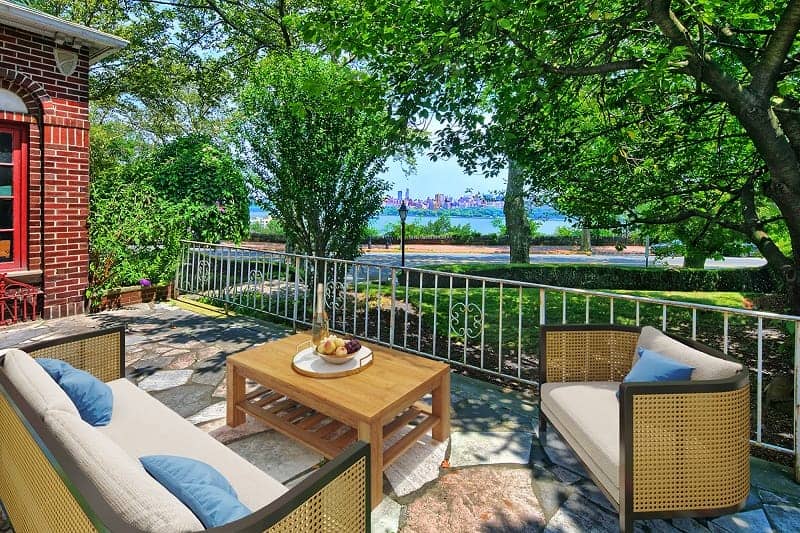 The location doesn't leave much to be desired, as Paquito D'Rivera's house is just a short stroll away from shopping and dining on the waterfront, and an approximately 20-minute commute to New York City.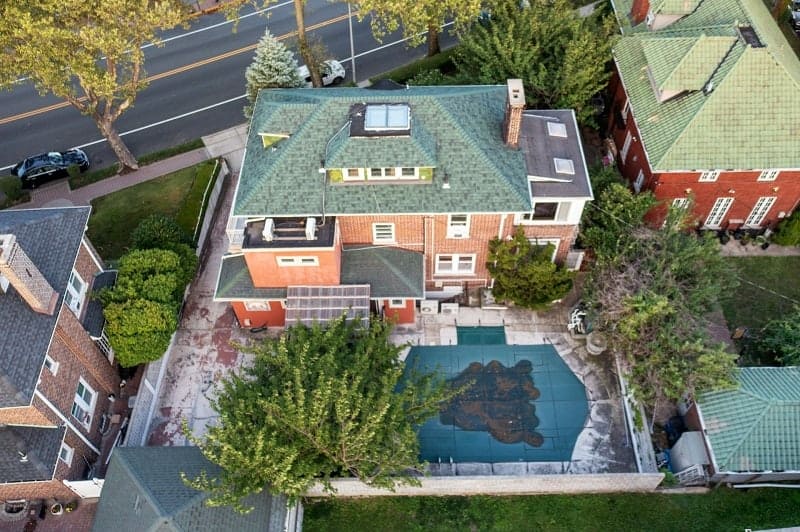 Featured image credit: Jump Visual courtesy of Coldwell Banker Realty, insert Jacek Proszyk, CC BY-SA 4.0, via Wikimedia Commons
More stories
This Trophy Apartment Was Once Owned by Composer Leonard Bernstein
Stephen Colbert's house in New Jersey, the former 'set' of 'The Late Show'
'The Watcher' house: Facts vs. fiction, the true story of 657 Boulevard in Westfield, NJ