In the luxury real estate industry, there's this quiet segment of the market that generates significant profits but that doesn't often hold headlines.
Ultra-luxurious rentals – properties worth seven or eight figures, depending on the region – are rented out for tens of thousands of dollars, bringing in a steady revenue stream for well-off owners that don't occupy the property, allowing them to capitalize on their million-dollar assets.
Think massive penthouses with vibrant city views, mansions with neverending lists of amenities, or oceanfront homes with luxury retreat vibes.
But how does one go about renting a million-dollar home? And what other costs are involved? Who pays for utilities and property maintenance?
Since these are not the type of questions you easily can get an answer to by just picking up a phone and calling a friend (unless you have a few high-net-worth individuals on speed dial) we've reached out to seasoned real estate professionals to see if the process of renting ultra-luxurious properties is vastly different from your run-of-the-mill rental.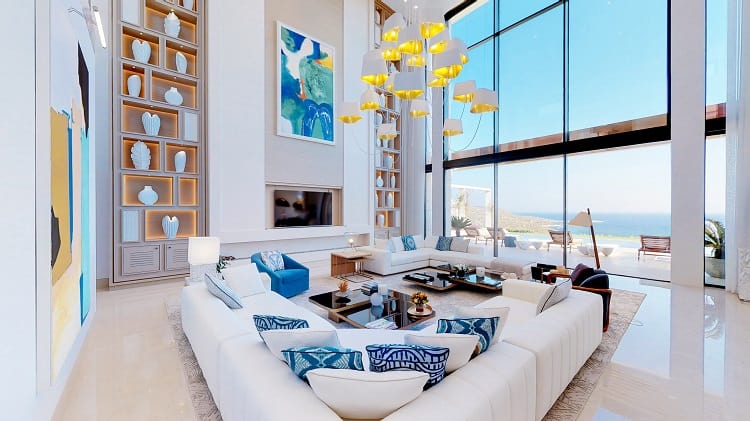 And, as it turns out, it's not. Nevertheless, ultra-luxury rentals do have some specifics that you should be aware of, especially if you're about to splurge tens of thousands of dollars to live in one, be it short- or long-term.
Renting luxury homes comes with quite a few additional costs
"When renting a million-dollar single-family home, the rental price reflected on the lease will not be the all-in monthly cost," says Michael Scavo, a Compass real estate agent whose firm, the Michael Scavo Group, specializes in Chicago's ever-growing luxury rental market.
"A tenant will need to budget for additional expenses including utilities (electricity, gas, internet, water, trash/sewage, etc.) and any upkeep of the property like routine cleaning, snow removal, or landscaping will also be the tenant's responsibility," Scavo added.
But those expenses might look a little different when renting a luxury condo.
"However, if someone were to rent a penthouse in a condo building, this is where you may start to find certain utilities, as well as building and common area upkeep included in the rent," Scavo says.
"It all depends on what that specific building's HOA covers, but you can at least expect water, internet, trash/sewage, landscaping, and snow removal to be included in most cases."
Insurance
While the term 'luxury home' might hold different meanings depending on the area – big cities with pricey real estate markets like Los Angeles or New York regularly see million-dollar sales for properties that wouldn't necessarily fall in the luxury category, whereas the same amount can buy a sprawling mansion in a more remote location – one thing's for sure: somebody paid a significant amount of money for that property.
Naturally, owners would like to protect their assets. While landlord insurance covers property owners who are renting out their property, that doesn't mean renters are off the hook and won't be needing their own insurance.
"In regards to insurance, the landlord will pay their standard homeowner's policy, but the tenant will still be required to get renters insurance to cover their personal belongings," Scavo says.
And that insurance doesn't come cheap. The more expensive the property, the higher the insurance costs.
Matt Teifke, founder and CEO of Teifke Real Estate, says liability insurance also needs to be factored in.
"Insurance companies typically require that tenants have adequate coverage for the value of their property and its contents, as well as liability protection for any accidents or injuries that may occur."
Utilities and upkeep
You'd be forgiven for thinking that a five-figure rent might cover some of the maintenance costs of the property – be it utilities or upkeep costs (ranging from cleaning services to pool maintenance), but that's not always the case.
"Some landlords may include utilities and services like gardeners or cleaners in the rental price, while others may require that tenants pay for these expenses out of pocket. It is important to review the details of your rental agreement so that you know exactly what costs are included in your rent," says Matt Teifke of Teifke Real Estate.
"Maintaining a million-dollar home can be costly and time-consuming. Keeping the property in good condition is essential for any tenant, as most landlords will not allow tenants to move out if the property is damaged due to neglect."
"Landlords may also require tenants to keep up with yard maintenance, pest control and other upkeep duties such as painting or minor repairs. In addition, if the property is located in a cold climate, tenants may need to pay for snow removal services during the winter months," says Teifke, pointing to a whole series of upkeep services that might cost a pretty penny – especially for bigger properties.
However, that doesn't necessarily apply to all rental properties – and ultra-luxury short-term rentals are treated differently.
Roseann Galvan, a real estate speaker, agent, and author of Showing Superpower: The Real Estate Agent's Guide to Creating Bespoke Property Presentations, Faster Commissions and Lifelong Clients, simplified it for us:
"Generally, if it is a rental over 30 days, the renter pays for utilities and cleaning. Less than 30, owner pays."
The security deposit
"Security deposits when renting a luxury home can range from one month's rent to two months' rent and may require additional documentation such as proof of income or a credit check," says Nathan Singh, CEO and Managing Partner of Greater Property Group, a National Real Estate Brokerage servicing Canada and the United States.
Property inspections are crucial when renting million-dollar homes
"Thorough inspection is the key when it comes to renting luxury homes," Roseann Galvan tells us.
"Because luxury homes tend to come with more cool features like spa toilets and "Smart" rooms, there are more things that can break. If the property is rented, chances are the person who broke the feature did not report it so they weren't charged for it," she added.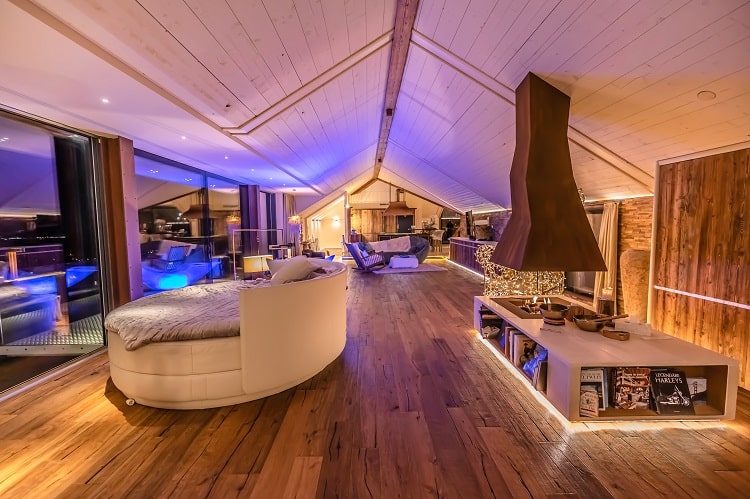 "Owners and agents don't live on the property so they assume things are in good working order – when they aren't. So renter beware — no matter how nice the property may look online, get in there and check everything out before you commit!"
The best way to find ultra-luxurious rental listings
While most people start their search for luxury rentals by looking at popular listings websites like Zillow, Redfin, Realtor.com, or Trulia, as well as short-term rental websites like AirBnb and VRBO, that's a behavior most often associated with the initial research phase, and one that won't reveal all of the best opportunities on the market.
"You can start by browsing luxury properties online on Zillow or Redfin, although they won't all be listed. Finding a realtor who has experience in the luxury home market can be beneficial as they will have local knowledge that can help you find the perfect rental in the area you're looking for," said Nathan Singh of Greater Property Group.
John Glutch with the Gluch Group San Diego doubles down on the importance of working with experienced professionals in this segment of the market:
"You might not find these houses listed on Zillow or any other common real estate listing site, but they're exclusively advertised in a word-to-mouth manner. This allows real estate agents to be more invested in the process and exclusively offer the property to specific clients."
He also offers actionable advice for renters looking for ultra-luxurious rentals, on where to start their search:
"The best way to find luxury rentals is to utilize Zillow's agent finder and look for agents that are active in the areas you are looking to find a house in and have rented out properties at similar price points. This way, the agent can personalize your search for a luxury home and make sure to get you the rental you are looking for."
More stories you might like
What Are Spec Homes? A Recent History & the Biggest, Boldest Spec Mansions
A Step-by-Step Guide to Buying a Property for Airbnb
What is biophilic design in architecture and home building? Definition and examples
18 modern mansions that redefine house goals