Are you thinking of designing a smoking haven in your house or apartment where you can retreat to after a long day?
Not only can a personalized smoking room be helpful in reducing the exposure of smells and smoke throughout the rest of your living space but creating your very own smoking sanctuary can also add character and a high-ly unique style to your residence (see what we did there?)
Plus, you get your own personal space to dedicate to an activity that brings you joy — you get an extra thumbs up from Marie Kondo for that.
While brainstorming your in-home dream lounge, there are a few key points to keep in mind.
First, you will want to decide on the best location for your set up. Second, you'll want to focus on the furniture and décor of the room.
Lastly comes the selection of smoking accessories. These are often the most important in that they are what you'll be passing around and consuming with, ultimately completing your overall smoking experience. 
Location, Location, Location
Choosing an appropriate location for your smoking room is half the battle.
Whether you plan to designate an entire room, basement, attic, or shed, you will want to make sure that the location you choose is not exactly smack dab in the middle of your main living space.
Smoke has a tendency to spread quickly through a home (and, let's face it, weed stinks), so allocating a relatively remote place will grant smokers the freedom to enjoy their cannabis consumption without any negative impact on non-smokers, or additional members of your family or household.
If ventilation is of any concern, you can consider installing an exhaust fan (which can be as simple as a wall mount, or as complex as a professional-grade air ventilation system).
Let's be honest, we've all spilled, or been in a room where someone has spilled, bong water and it is less than pleasant (to say the least), especially when not cleaned up quickly or properly.
To get ahead of these, you can use candles, incense, or essential oil diffusers to reduce unwanted odors while also creating a relaxing ambiance. Otherwise, incorporating trees and large plants in and around the room will help to clean and recycle the air while also adding to the overall atmosphere.
Furniture & Decor
When laying out your smoking room, you'll want it to match your own personal style.
Whether you decide to design a psychedelic, retro, modern, or traditional stoner-style space, there are a few key things to consider in regards to furniture and décor. 
Comfortable seating is an absolute must. Floor pillows and bean bag chairs are often a rather cheap and comfortable way to provide seating for multiple people, while also making it easy to add, reduce, or rearrange your seating set up.
Hanging chairs are more costly, but also provide a more unique look, while a loveseat, futon, or couch can always do the trick and can seat several people at a time for those larger sessions or parties. 
By hanging some colored LEDs or black lights around the room, you can reduce harsh lighting and help achieve a relaxing vibe in your area.
With black lights, you can add some reactive wall art, such as tapestries, decals, or paintings, and further set the mood. If you want a more energetic feel, look for warmer colors with hues of red, yellow, and orange with matching LEDs (which are very energy efficient). 
For a more chill and calming feel, utilize more soft colors like blue and violet. For the animal lovers out there, consider adding a fish tank with neon reflective fish!
Decorate the tank as you wish and enjoy zoning out on your new beautiful swimming companions. Just don't forget to feed them and clean the tank regularly. 
Blankets and pillows of different fabrics will not only add to you and your guests' comfort, but the different materials will also be fun to feel and cuddle up with when your sessions conclude.
Having different items around like musical instruments, games, speakers for music, picture/activity books on the coffee table, and other tactile objects will also add some fun to your smoking sesh, whether you are sparking up alone or with others. 
Smoking Accessories
Perhaps the most important feature of your newly designed room will be the equipment you use to consume.
As with most pieces you use to smoke, you'll want to have somewhere to trash the ash, especially if you prefer to use rolling papers like our Rowll All-In-One Rolling Kit. 
It might seem obvious, but it isn't uncommon for people to ash in whatever they can find, be it a water bottle, on their leg, or the floor.
We recommend our Glow In The Dark Cup Ashtray, or our Silicone Ashtray. Silicone is great for those who prefer to smoke out of pipes or bongs, since you won't break your glass against silicone.
If you are looking for a full setup, without having to shop around for each individual piece, you will be relieved to know that at everythingfor420.com/ we offer several bundles to cover everything you could need!
Our Green Herbalist bundle, which includes rolling papers, hemp wraps, a rolling tray, 3-layer kief-catching grinder, and a beautifully crafted 10-inch tall Highlander Bong, is one of our best.
This bong features a tree percolator, diffused downstem, and an ice-catcher to filter, cool, and deliver the super smooth and super potent hits. 
There is an endless amount of ways to personalize your smoking room.
Once you have your location selected, the rest is simply personal preference. Whether you are the type to prefer black lights and glow-in-the-dark decorations, or a more simplistic vibe like tapestries and LEDs, the world of design is your oyster. 
Regardless of the style you choose to go with, it's always fun to have a poster, book, chalkboard, or whiteboard that can serve as a stoner guest book where all who enter can leave their mark and keep the memories alive.
But, more importantly, making sure you get the highest quality smoking accessories on the market is where we come in.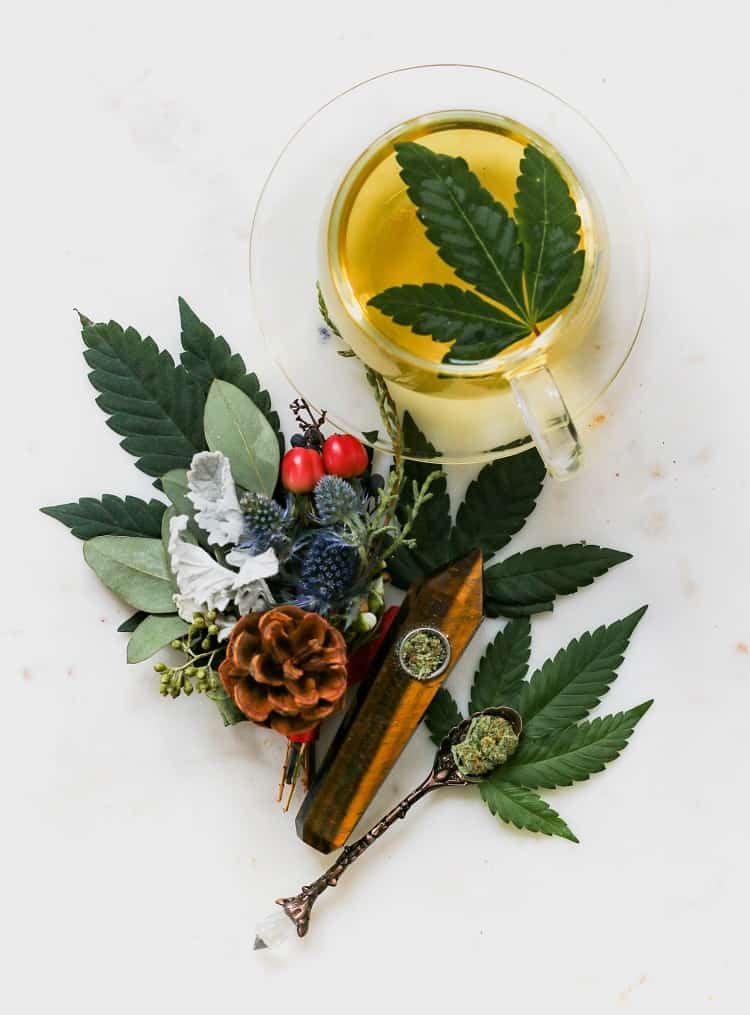 More tips for your fancy home
Top 4 Safety Hazards Around the House and How to Address Them
The Benefits of Massage Chair Recliners and Why You Should Get One for Your Home
3 Things to Consider When Buying an Air Filter for Your Home
How to Safely Light Artwork in Your Beautiful Home