The crown jewel of Palm Beach's ritzy Regents Park enclave, the stately mansion at 500 Regents Park is getting ready for its next act.
The imposing residence is in the process of a massive renovation — scheduled for completion by Labor Day 2024 — and shopping around for potential new owners. Local celebrity Bob Merrill is selling the Regency architecture-style home, with a price set at $40,000,000. The jazz musician and radio personality purchased the home in 2020 for $7,500,000.
Located in the Estate Section of Palm Beach, Florida, an ultra-exclusive neighborhood known for its opulent mansions, oversized lots, sky-high hedges, and prime oceanfront location, the historic Regents Hall comes with extra bragging rights.
The future buyers will be neighbors to former president Donald Trump, hedge fund manager Ken Griffin (who made history with his $238M purchase of an NYC penthouse, the most expensive home sale in U.S. history), real estate entrepreneur Jeff Greene, and classic popstar Rod Stewart, among others.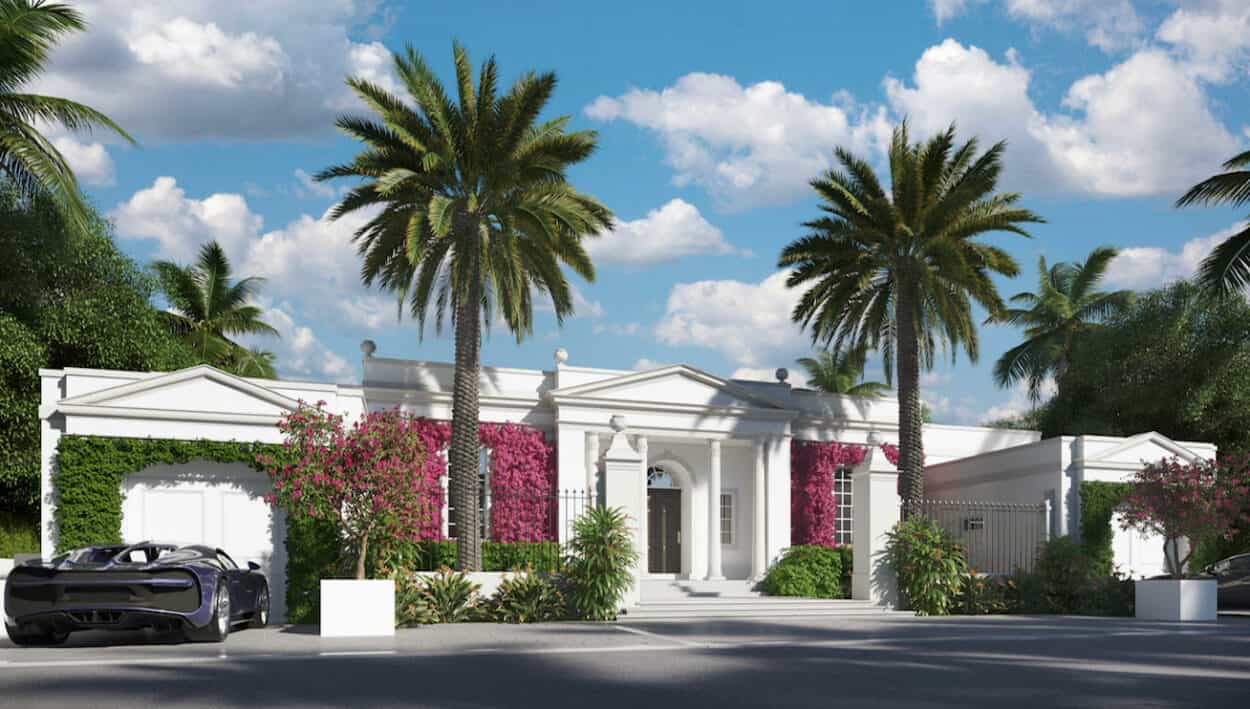 The magnificent home was originally built in 1959. The residence was designed by acclaimed architect and master builder Clarence Mack, and was part of Regents Park — a grouping of 5 homes within the community. Of the 5 homes, Regents Park sits closest to the water, per Palm Beach Post.
Here's how the imposing residence will look like upon completion: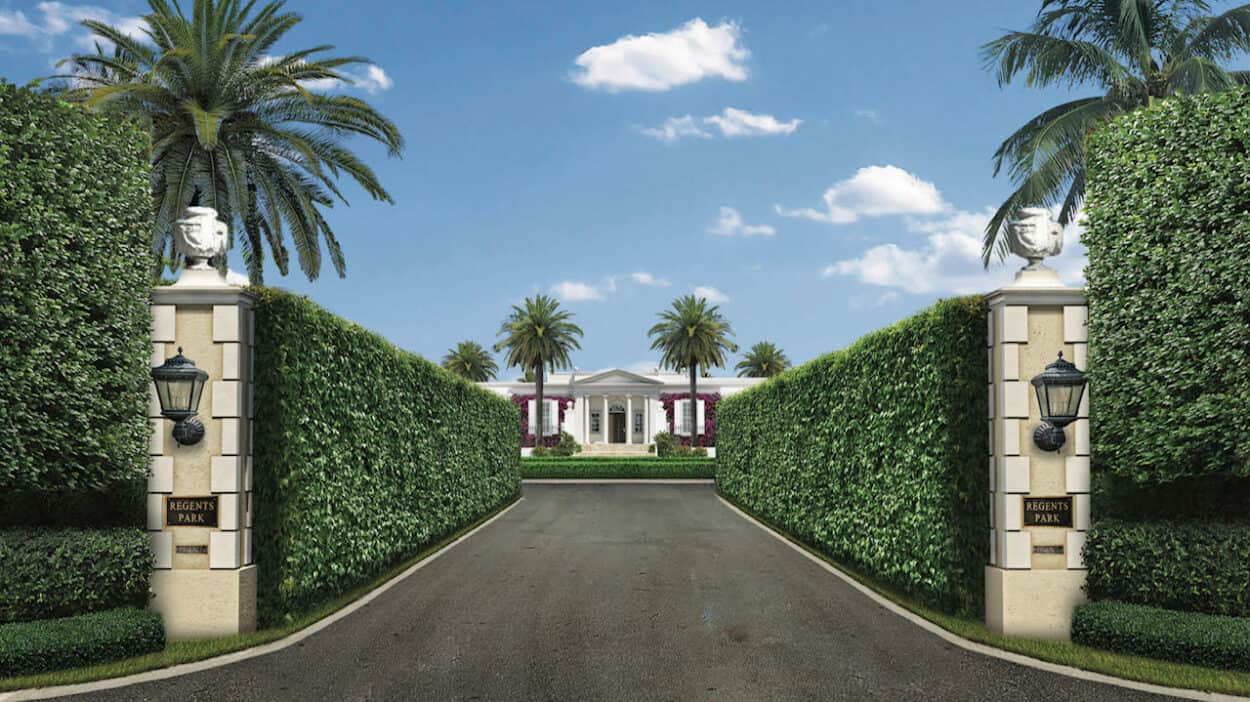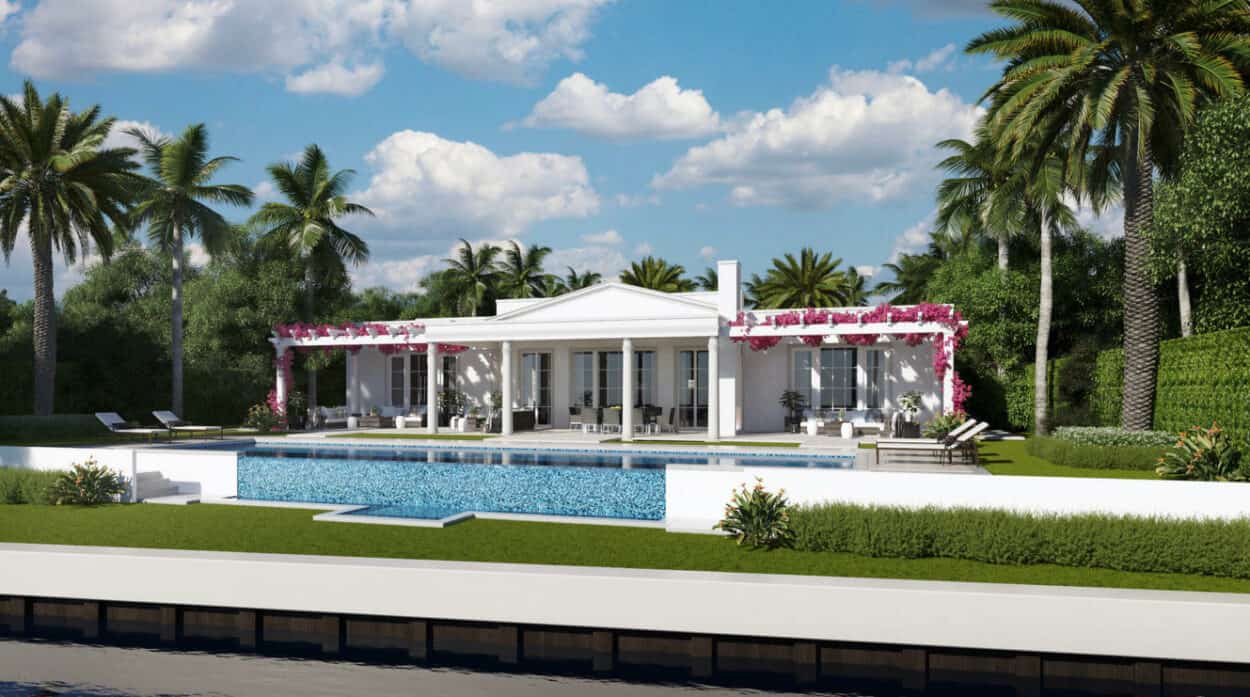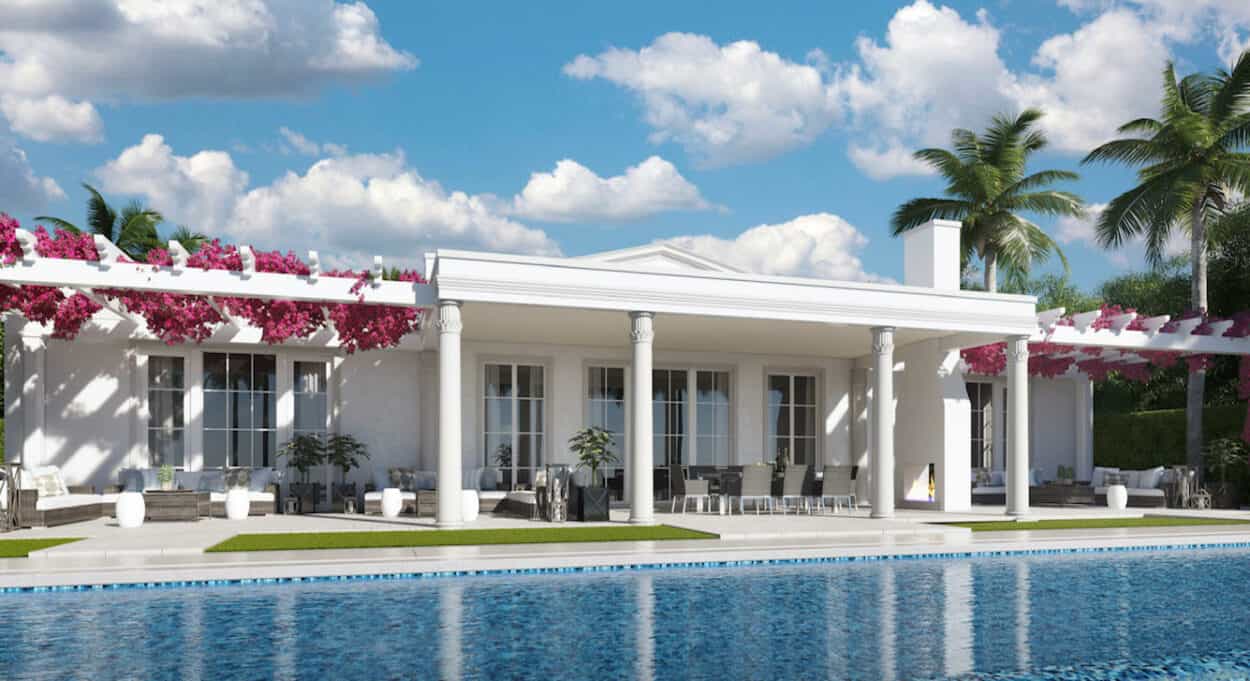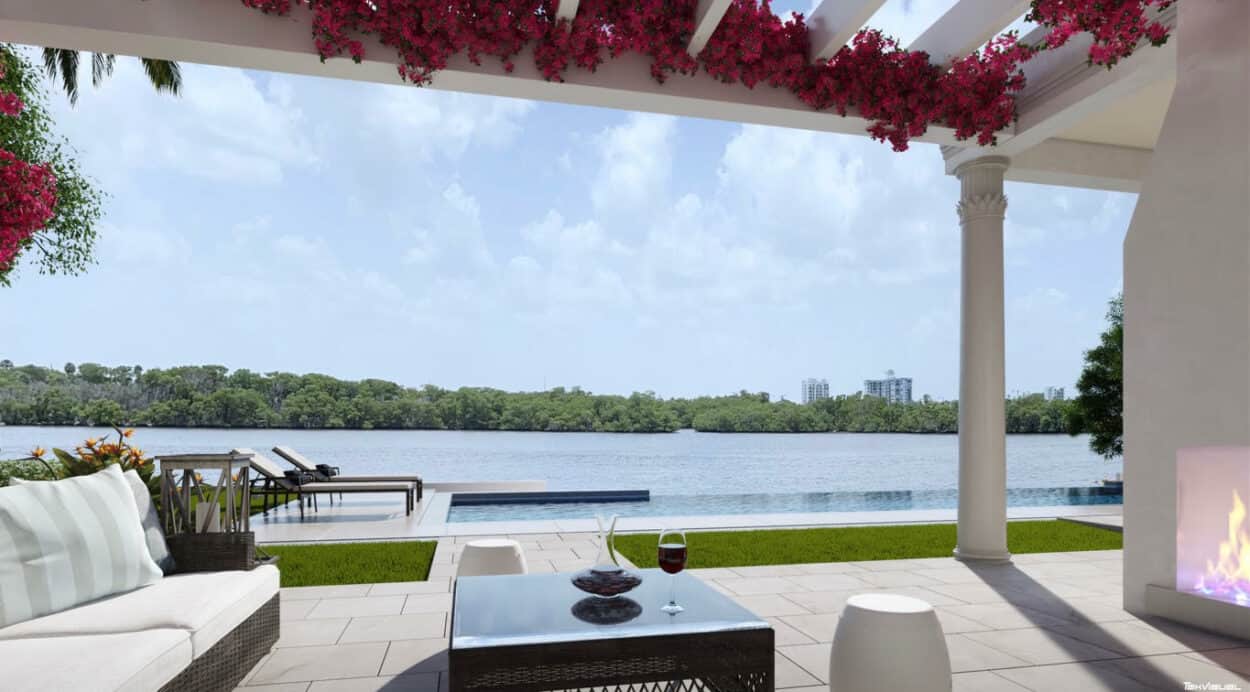 Regents Hall is inspired by the famed Regent's Park in London and features touches of Roman and Greek architecture.
Space is aplenty at Regents Hall. The 1-story home boasts 6 bedrooms, 5 full baths, and 2 half-baths. The property includes 7,822 square feet and is located at a highly sought-after waterfront location.
Rooms at Regents Hall tower to 12 feet in height and all feature tall windows, allowing plenty of light to showcase the immaculate features.
The Mar-a-Lago neighboring mansion currently features a new slab foundation and sits 9 feet above sea level. The home meets structural requirements and meets the Florida wind code. Other upgrades include hurricane windows, new HVAC systems, upgraded plumbing, new electrical systems, and a new roof that features solar panels.
Regents Hall overlooks an Audubon Preserve. The home sits on a half-acre lot, directly on the Intracoastal Waterway. Part of the renovation includes adding a new pool, a new deck, and fresh landscaping.
Award-winning architect Jacqueline Albarran, who specializes in historic restorations, is leading the renovation. Landscape architect Mario Nievera and builder Kyle H. Papke with PBB Construction round out the restoration team.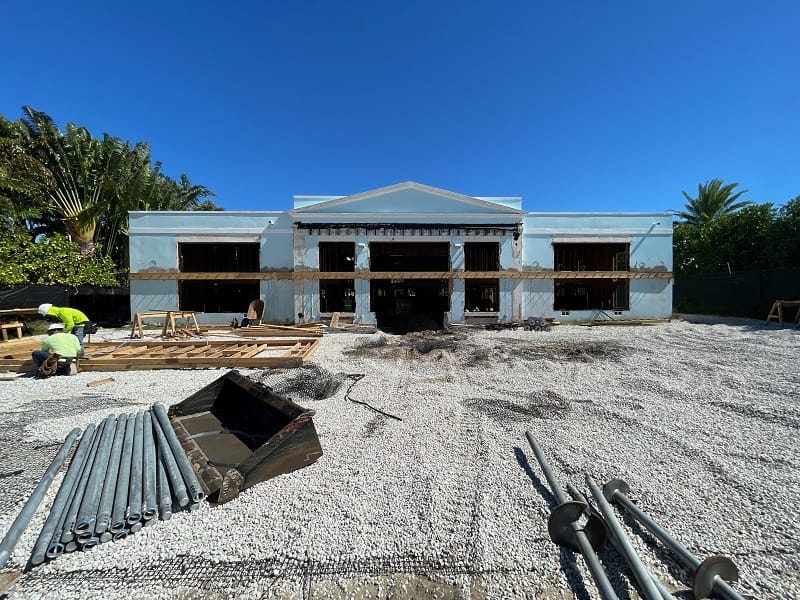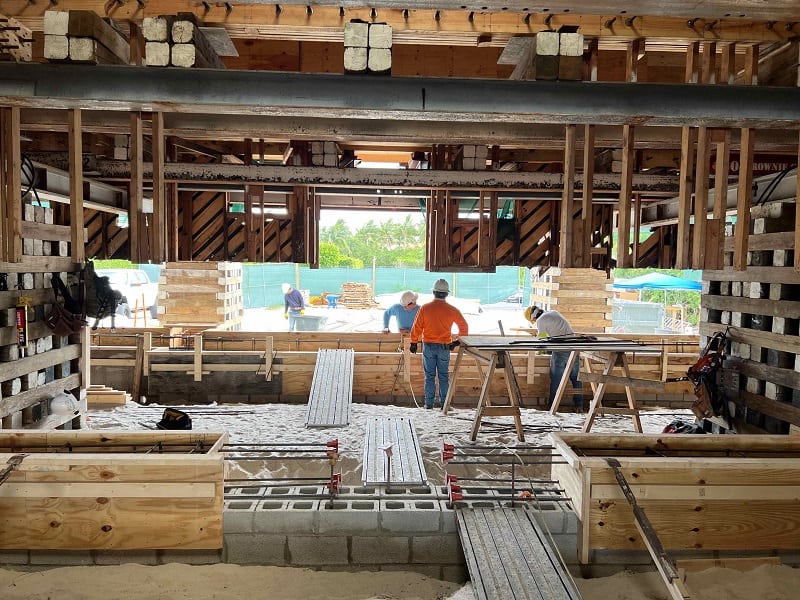 Regents Hall is currently in the stage where the buyer could potentially make many renovation choices themselves.
The buyer could restore the home to its original grandeur or create something entirely new to suit their tastes.
Regents Hall is presented by Tamara "TJ" Jeanne Fisher and Rob Thomson and is brokered by Waterfront Properties and Club Communities.
More stories
Mar-a-Lago Neighboring Mansion Sells for a Whopping $50 Million
A $22 Million penthouse unit lists at the famed Fontainebleau Resort in Miami Beach
The White House, Fort Lauderdale's Most Iconic Property, Sells for $24.5 Million