How often do you wake up to read about a $200+ million sale? (answer: hardly ever and I hope things stay that way, but that doesn't make this record-breaking sale any less impressive.)
Hedge fund billionaire Ken Griffin has just snapped up a trophy penthouse atop the coveted 220 Central Park South, a luxury condo building overlooking Central Park, in a deal that has long been rumored.
Griffin, who also happens to be the richest man in Illinois, is no stranger to shattering real estate records. Just a couple of weeks ago, he closed on one of the priciest deals in London history with his acquisition of a $122 million mansion — previously owned by Charles de Gaulle — that's located near Buckingham Palace.
Before that, he made headlines with his $58.7 million buy of several floors of a Chicago condominium, which marked the most expensive residential sale in Chicago, and his record $60 million purchase of a Miami condo, marking a first for the city's condo market.
And if you're doing the math in your head right now, trying to figure out how much money Ken Griffin has been publicly spending, make sure to add up his art endeavors: the hedge fund manager is famous for spending a staggering $500 million back in 2016 for two paintings, one by Jackson Pollock and the other by Willem de Kooning.
The $238 million penthouse: a Central Park crown jewel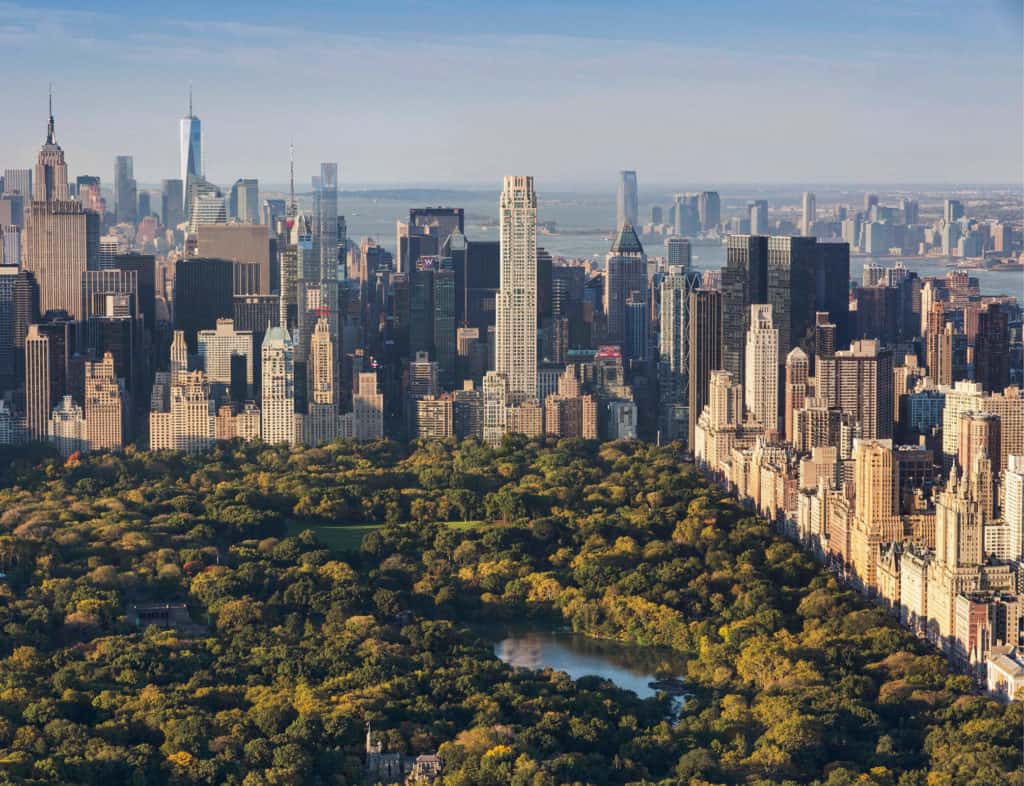 Spanning over four full floors of the 79-story condo tower known as 220 Central Park South, Ken Griffin's new penthouse is a massive 24,000-square-foot unit with stunning views of Central Park.
Designed by self-proclaimed 'modern traditionalist' and former dean of the Yale School for Design, Robert A.M. Stern, 220 Central Park South — while not yet completed — aims at accommodating contemporary lifestyles in an architectural setting inspired by the historic residences of New York.
Clad in rich Alabama Silver Shadow limestone and featuring Robert A.M. Stern Architects signature interpretation of classical pre-war design, the building aims to become a timeless addition to Manhattan's storied skyline and its suite of striking office buildings.
CNBC reports that Griffin bought the space raw, which means that even after paying $238 million, Griffin will likely spend millions more to design, build and furnish the home.
Breaking the record for most expensive home ever sold in the U.S.
The $238 million sale of the 220 Central Park South penthouse casts a shadow on One57's high profile sale of 2015, when Dell founder Michael Dell paid $100.5 million for a penthouse in the building, a record for the city at the time.
Outside of NYC, the biggest real estate deal ever recorded was the $147 million purchase of an East Hampton estate by hedge fund manager Barry Rosenstein. Ken Griffin's purchase of the 220 Central Park South unit now stands as the most expensive home purchase in the history of the United States and marks one of the most expensive home sales worldwide.
More luxury real estate news: