A charming two-bedroom home in Long Beach, Calif. has reached the end of a three-year revamp and is ready to embark on new adventures alongside its newest residents.
The Blanco Bungalow, an Instagram-famous Spanish bungalow that oozes style and comfort — thanks to the relentless work of its former designer owner, Laura Genevieve — has recently sold for $1,010,000.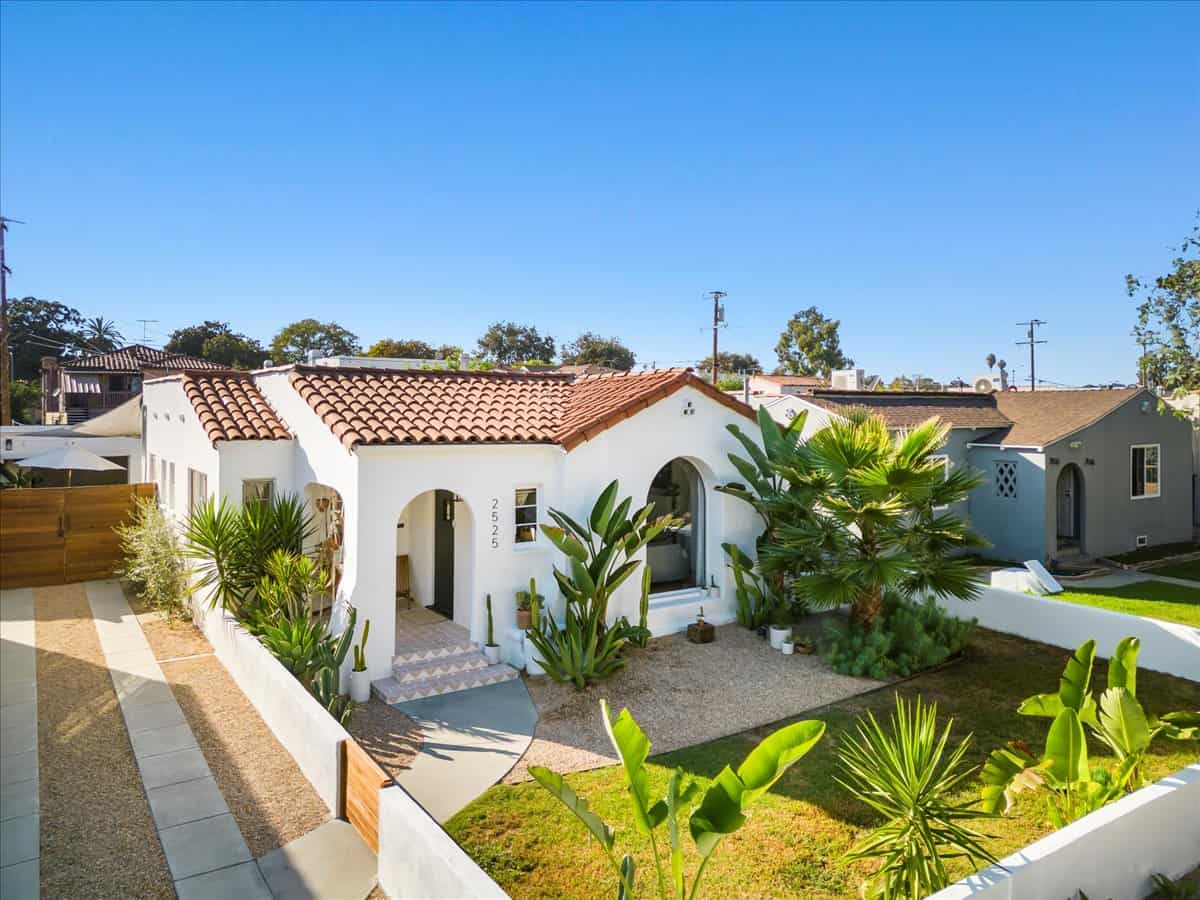 The price point made it one of the highest sales in Long Beach's Wrigley neighborhood at the time of closing. Taya DiCarlo at Compass represented the sellers in the transaction, while Thomas Hocking at Alta Realty Group repped the buyers.
SEE ALSO: Step inside a Santa Monica house with all the charm of a Tuscan villa
The $1 million+ sale price also brings in a sizable profit for the sellers, Jonathan Strader (the restaurateur behind Hatchet Hall and Old Man Bar) and his jewelry designer wife, Laura Genevieve. The couple paid $555,000 for the property back in 2018, public records show.
But they also invested heavily in upgrading the property, documenting each and every step of the process on Instagram, where The Blanco Bungalow garnered well over 40,000 followers.
The Blanco Bungalow and its transformation
Sellers Laura Genevieve and Jonathan Strader bought the property in October 2018, not long after the couple welcomed their son, Coyote.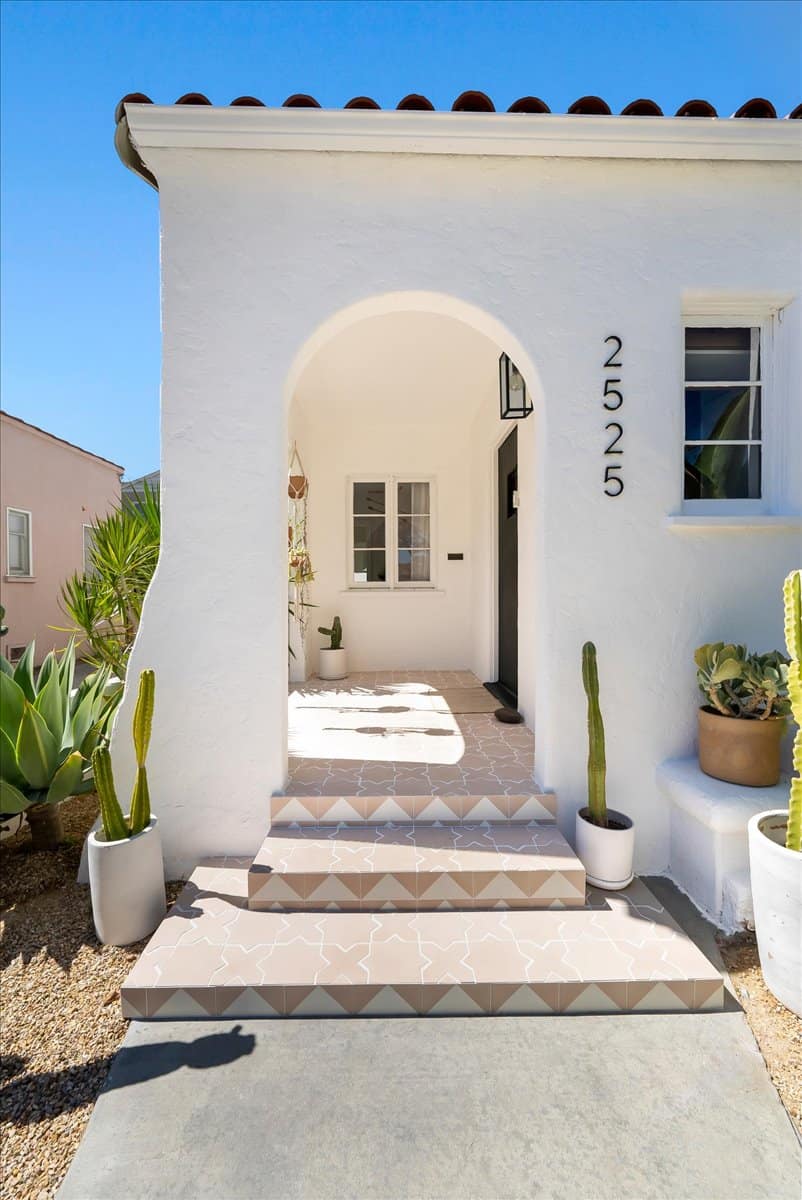 The family of three wanted to find a place to call home and buy their first property, but they faced an all-too-common problem: Los Angeles real estate is prohibitively expensive.
They weren't ready to give up on their dream and, soon enough, they found a modest 1928-built Spanish bungalow in Long Beach that they locked down in 2018.
While the property itself was in dire need of upgrades, Laura saw the potential and was determined to breathe new life into the century-old residence.
"There was purple carpet, brown walls, no sunlight, and it needed some serious love, but we saw her good bones and all the potential," Laura shares on her website. "We've since been restoring her one step at a time."
And restore they did.
The two-bedroom, one-bathroom retreat has since been meticulously and extensively renovated to feature the home's original redwood flooring, archways, hacienda bookshelves, and Spanish charm.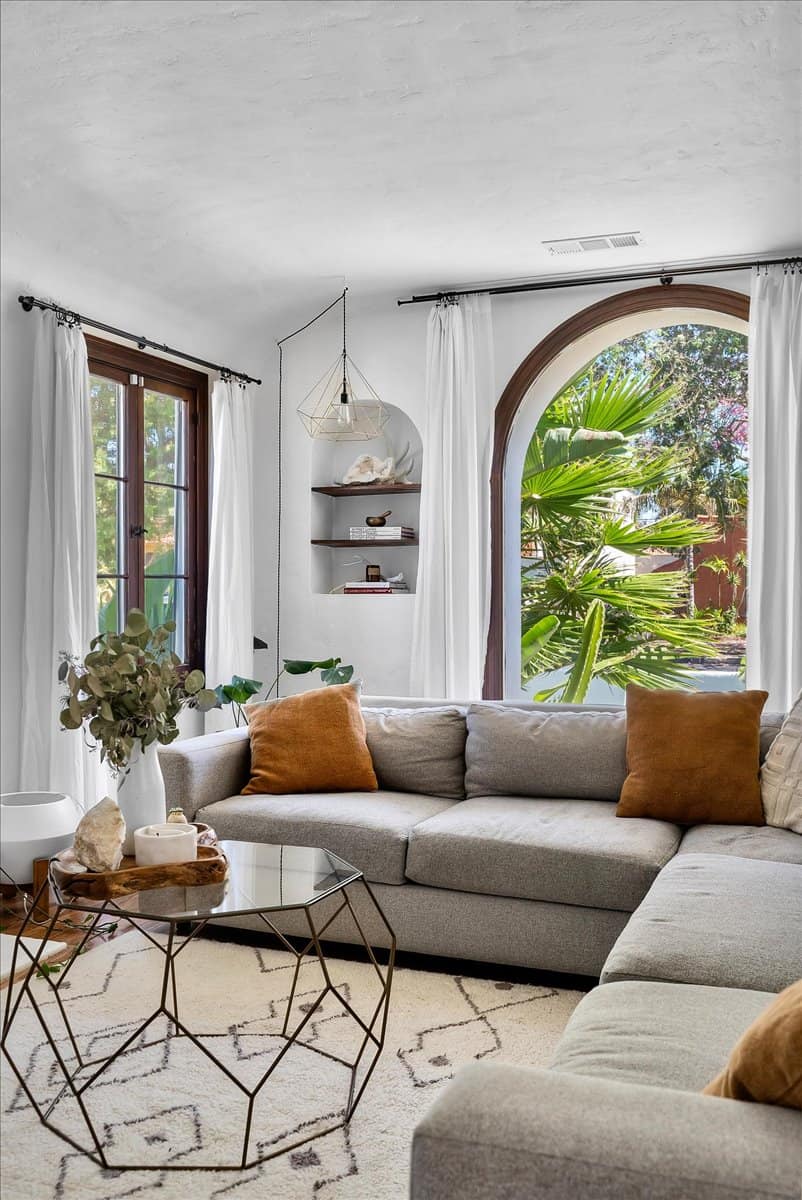 SEE ALSO: Step Inside a Firehouse-Turned-Family-Home Whose History Dates Back to 1874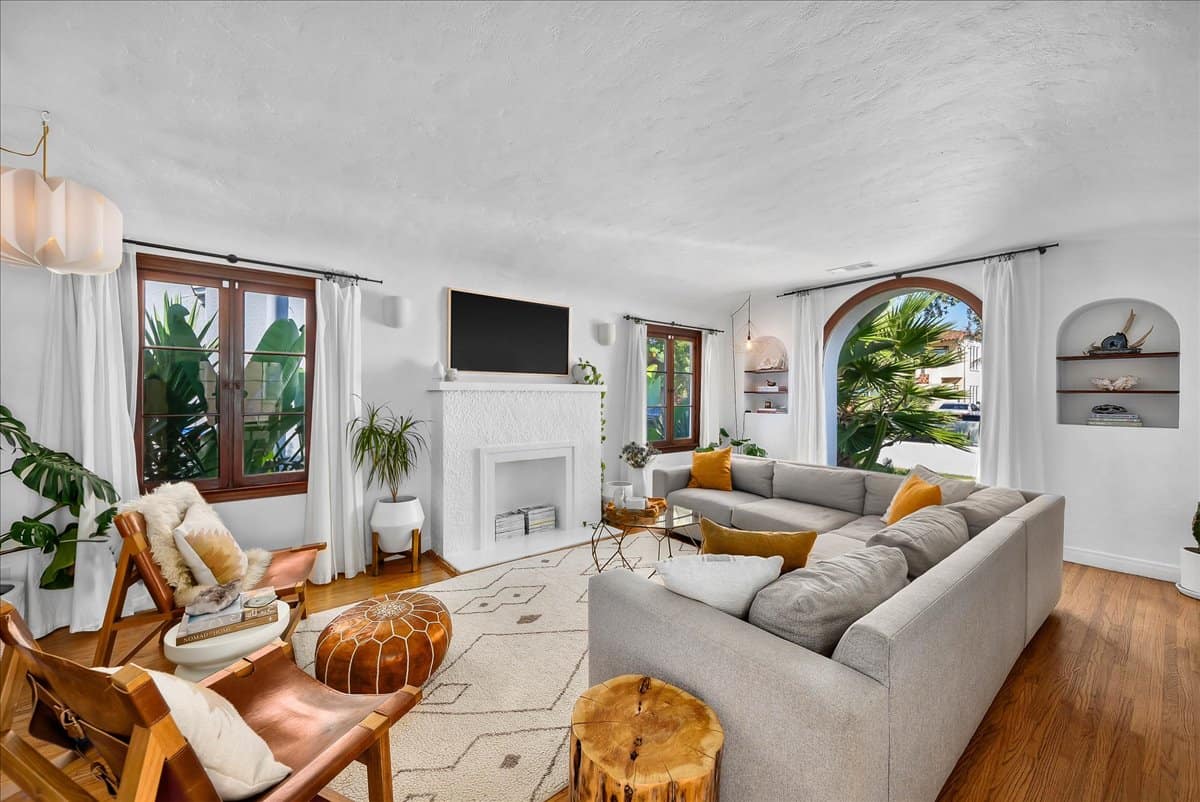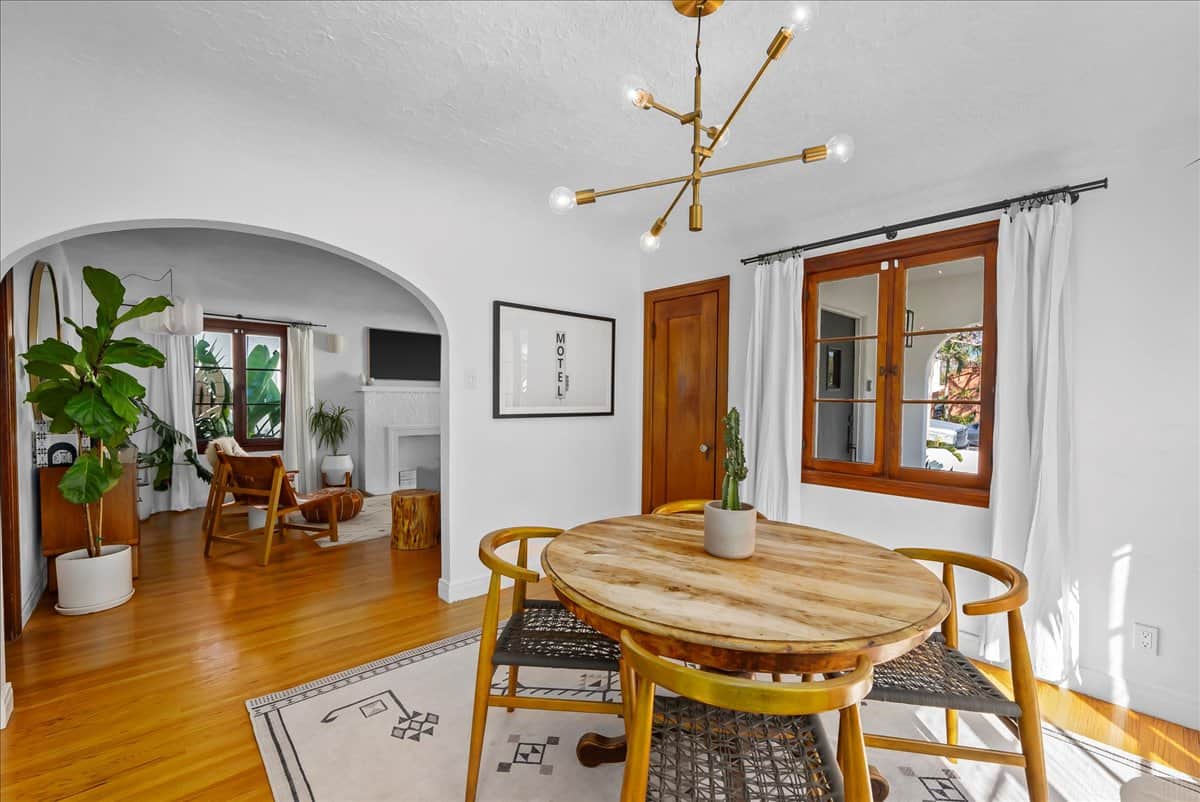 Inspired by the ocean and the desert, the residence now boasts cacti and palm trees, muted tones, soft and comfortable furnishings, and a neutral palette hand-selected by Laura who lovingly designed the interior of the home.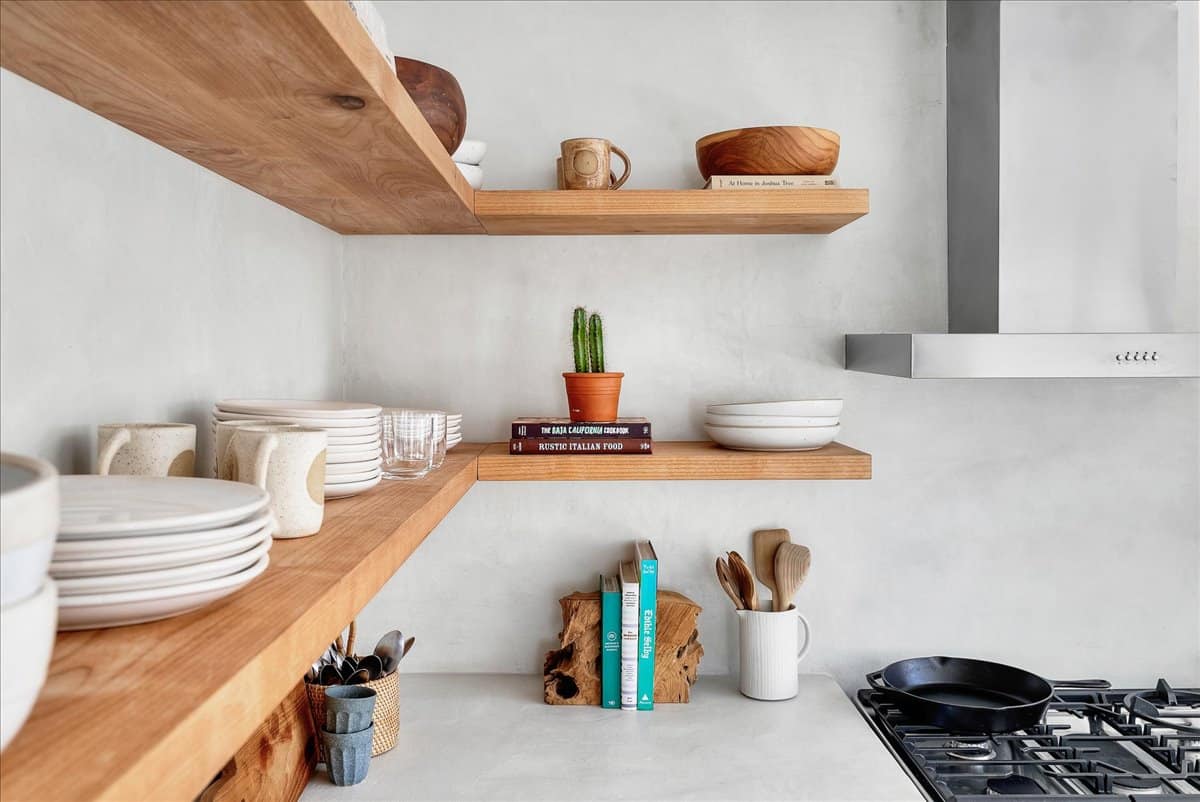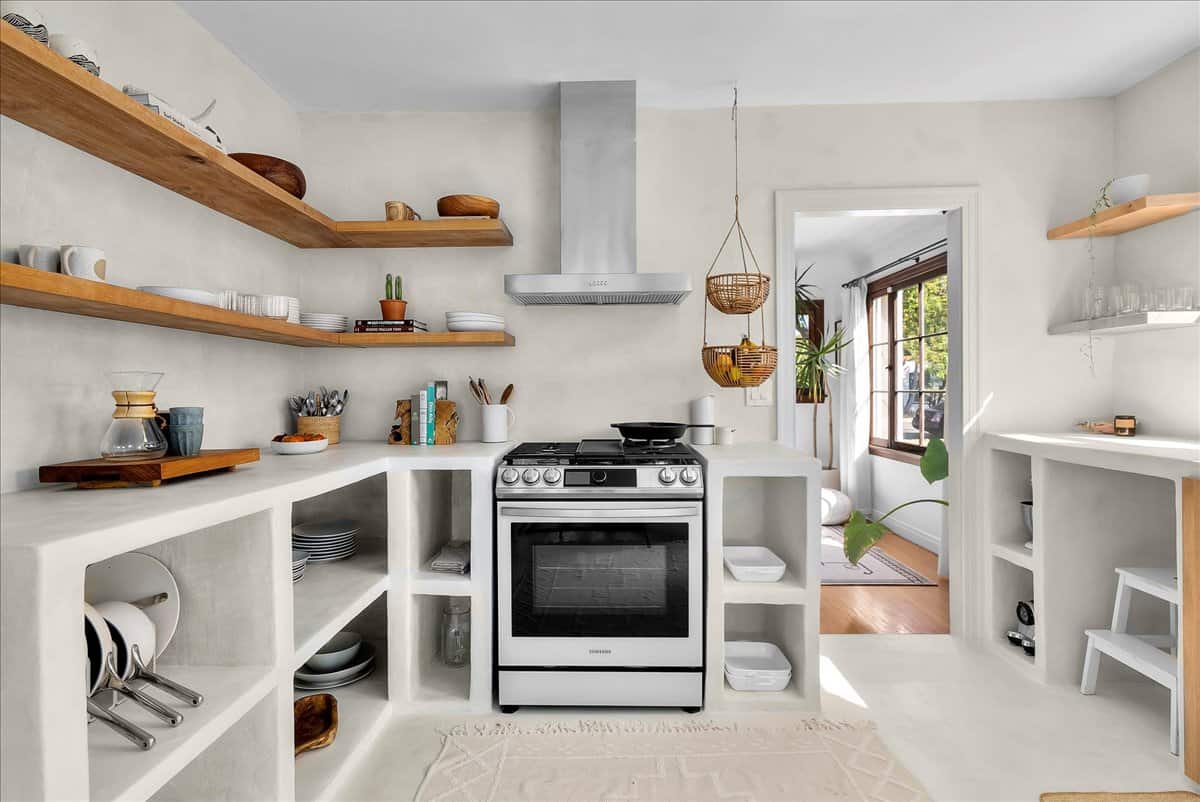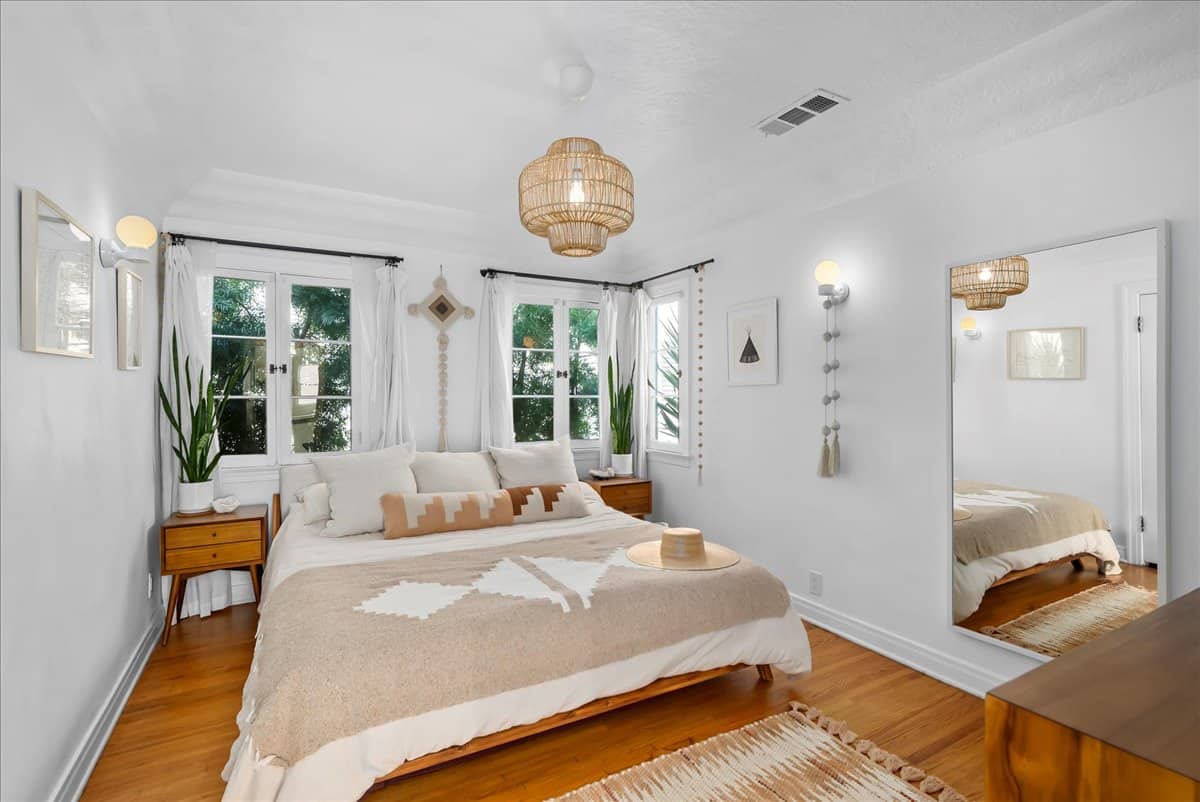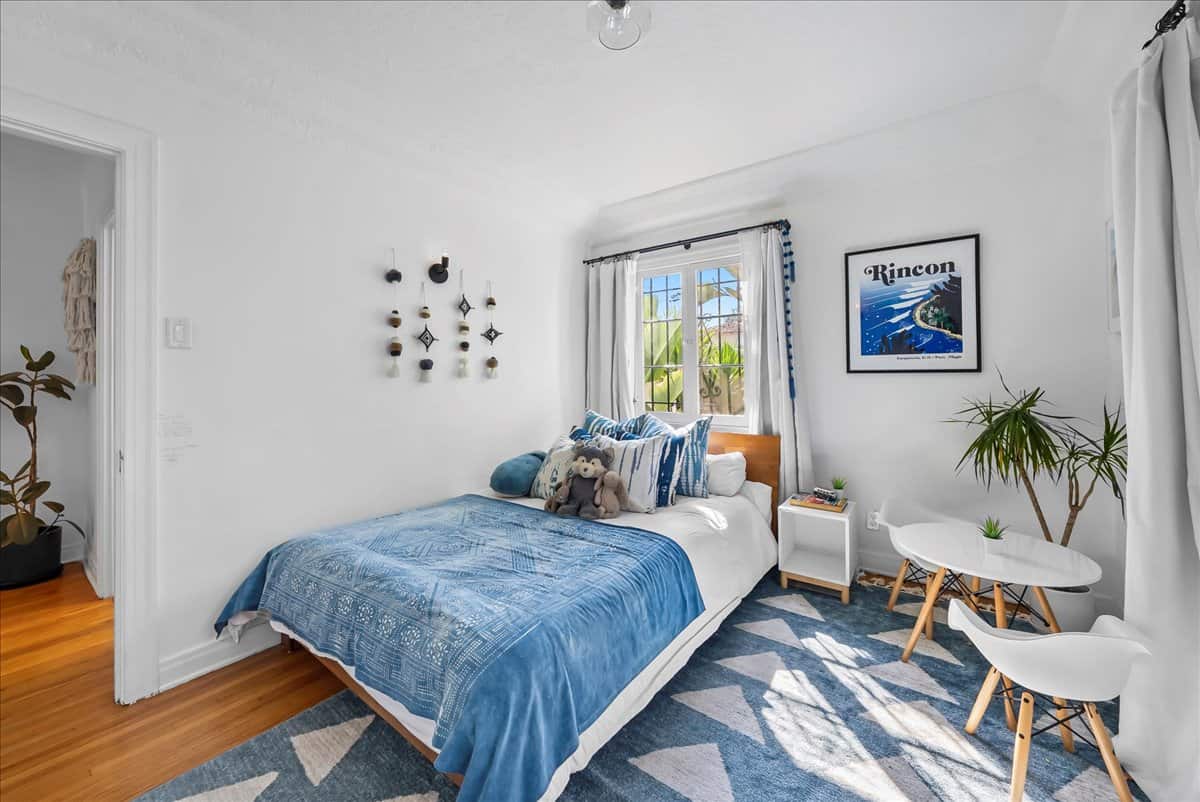 But Laura Genevieve didn't stop at transforming the property's interiors.
She also worked her magic on the home's exterior and the backyard, where she added maintenance-free turf, a fire pit, and a built-in sectional.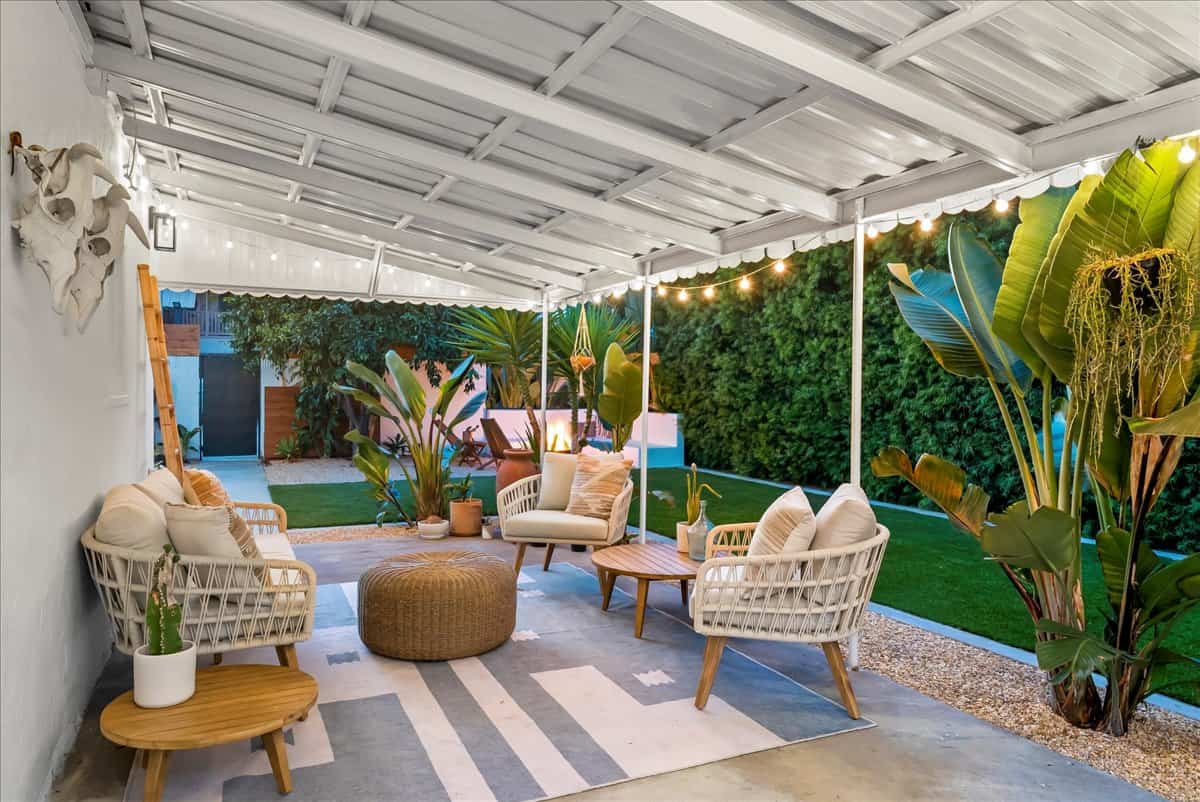 SEE ALSO: Tour Kendall Jenner's House: A Peaceful, Art-Filled Home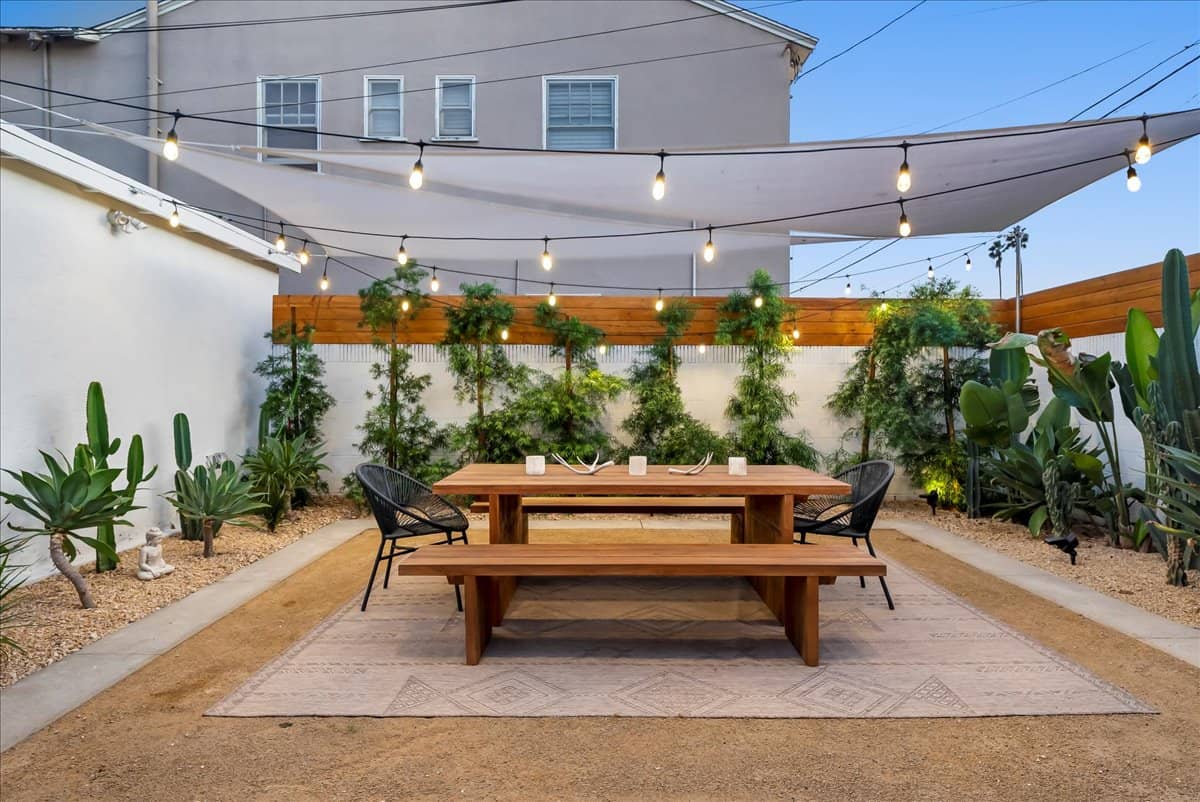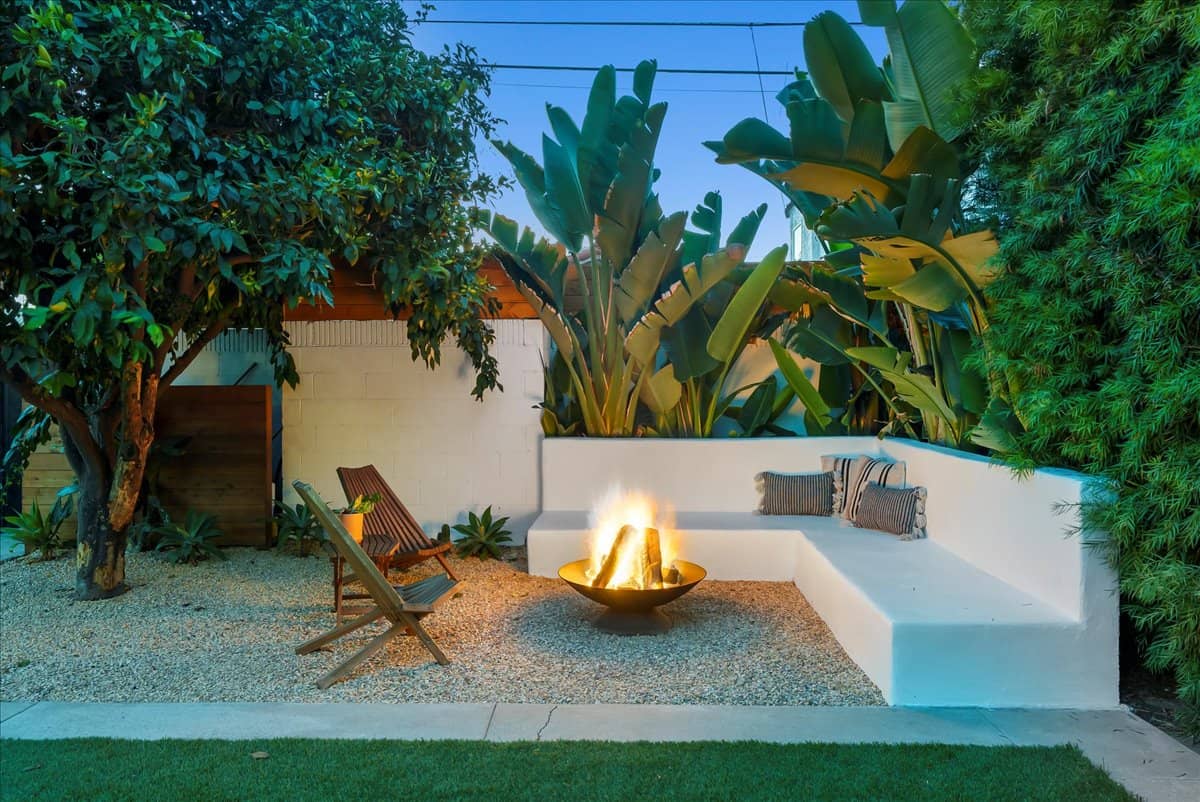 The detached 2-car garage has polished cement, cool hues, endless storage, and the potential for a fully converted ADU keeps ideas flowing.
Laura and Jonathan have outfitted it for mindful morning moments, artfulness, and afternoon chill, but the space can be easily converted to fit its newest owner's needs.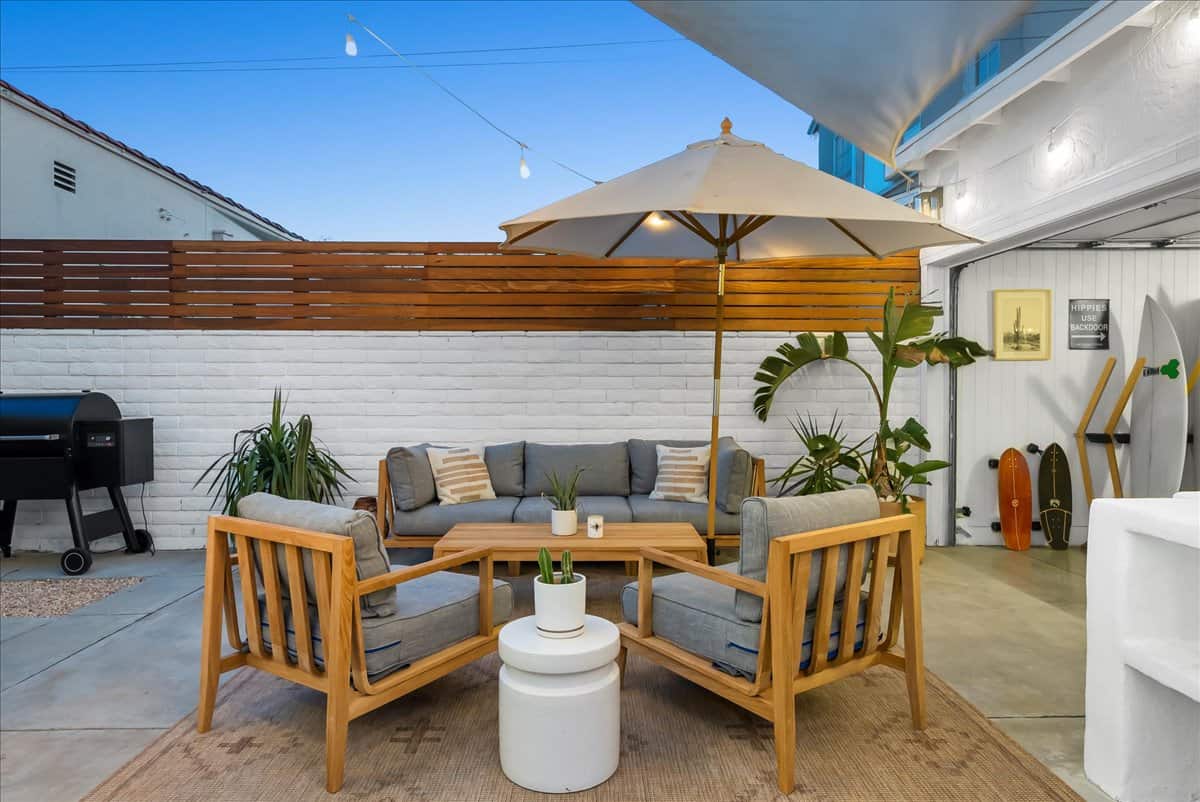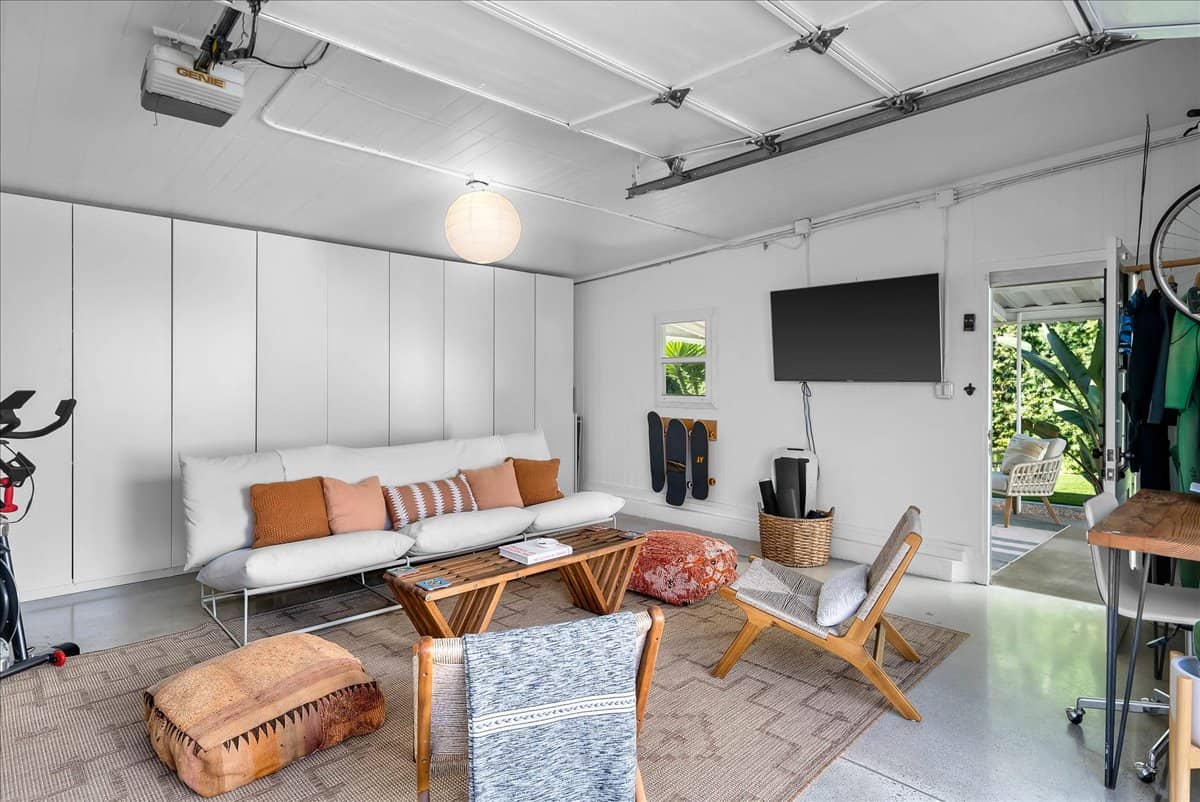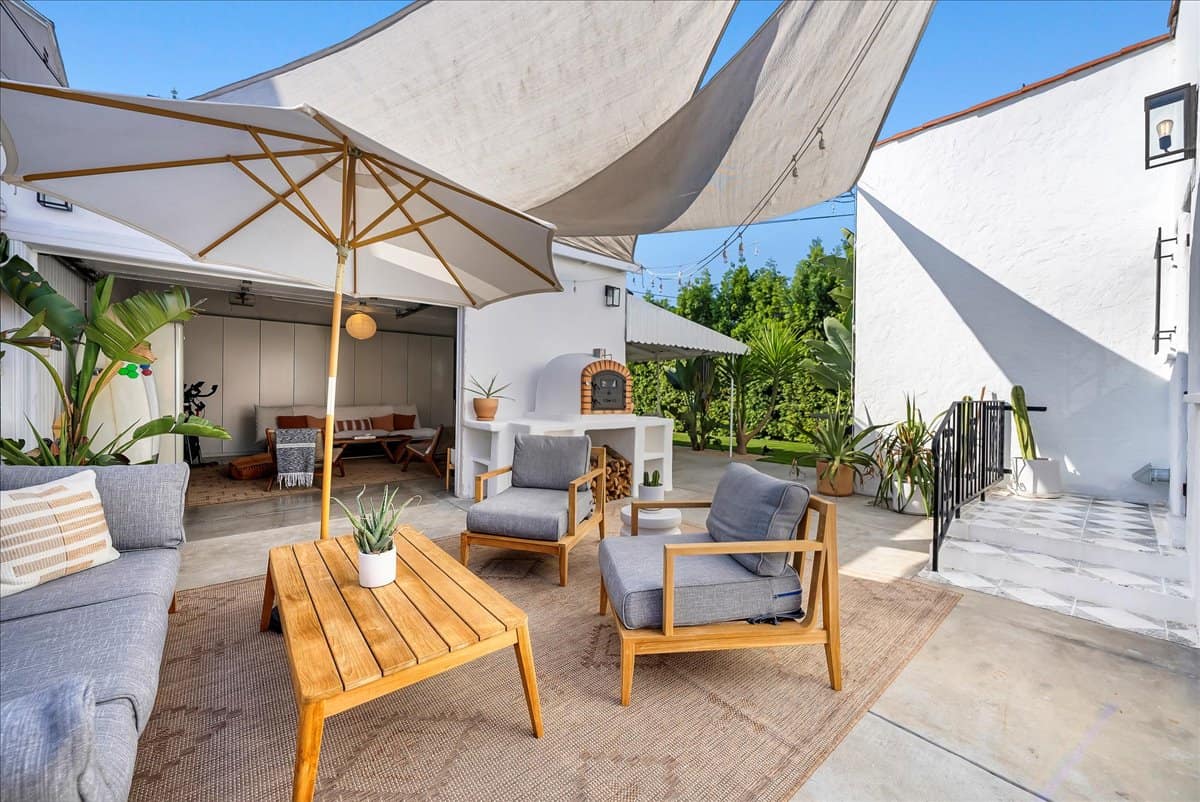 The lush yard mimics the vibrant backyard and is complemented by a textured stucco fence, a redwood gate, welcoming patterned tile work under the portico, and a gorgeous authentic terracotta roof.
Combined, these wonderful additions make the property a picture-perfect home, one that's fully earned its $1 million+ selling price.
"I feel a huge sense of pride and accomplishment having worked with Jonathan and Laura on this deal," said listing agent Taya DiCarlo.
"As their realtor, it was my priority to market this residence and negotiate the ins and outs of this deal to the best of my ability, and it paid off. They were able to get a remarkable sale on this home and achieve their goals in their limited timeframe which is an invaluable feeling."
To echo what Taya said, Laura Genevieve and Jonathan Strader did a remarkable job revamping The Blanco Bungalow, and we're happy to see that all of their hard work paid off.
That being said, we can't wait to see what project they tackle next.
More stories you might like
Blogger Ashley Petrone of Arrows & Bow's charming, custom designed house
Influencer Shayna Taylor's house, which she once shared with ex Ryan Seacrest
Inside a firehouse-turned-family-home whose history dates back to 1874
RHCP bassist Flea's house: A striking hilltop compound with a 7-sided home and Richard Neutra connections