A historic Manhattan townhouse that was among the very first to showcase the works of some of the most notable artists of the 20th century (including Andy Warhol, Roy Lichtenstein, and Cy Twombly) is now up for grabs in New York City.
Recently listed for $25 million, the massive property at 4 East 77th Street — whose first two floors currently host the Michael Werner gallery — was also home to prolific inventor, entrepreneur, and philanthropist Maurice Kanbar, who famously invented Skyy Vodka while living here.
Now, the century-old residence is ready to add a new chapter to its storied history.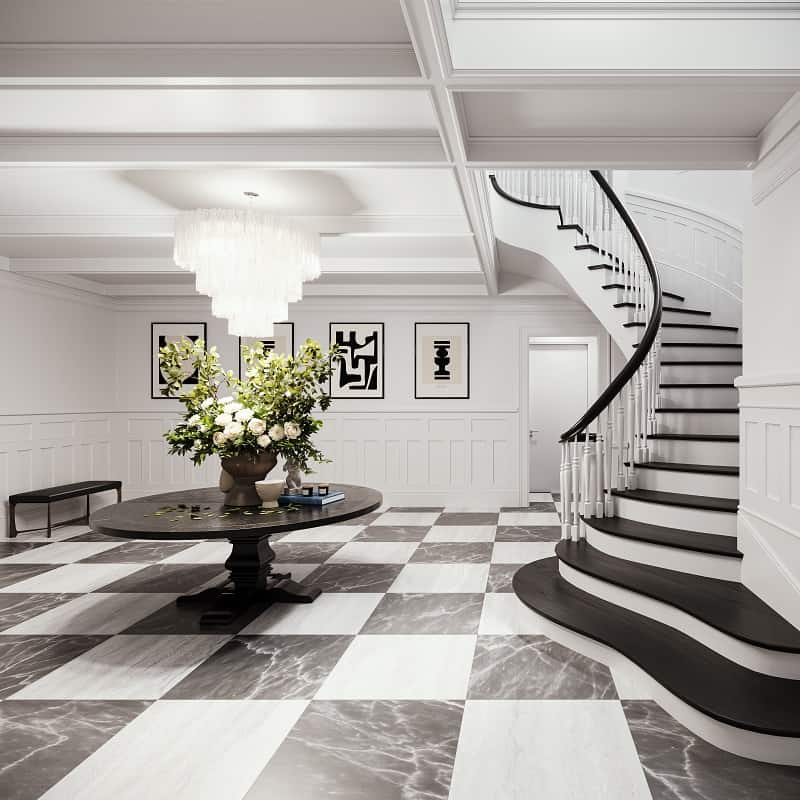 Compass agents Stacey Kanbar, Julie Kopel, and Leonard Steinberg have been enlisted to find the right buyer for this unique property, which is currently configured for mixed use (with commercial zoning on the first two floors) and has the potential to become one of the most significant single-family residences in all of New York City.
With a highly desirable address (it's the first house off of Fifth Avenue), plenty of space (11,695 square feet, including the full-height cellar), and countless architectural details, the historic townhouse offers endless possibilities for reconfiguration.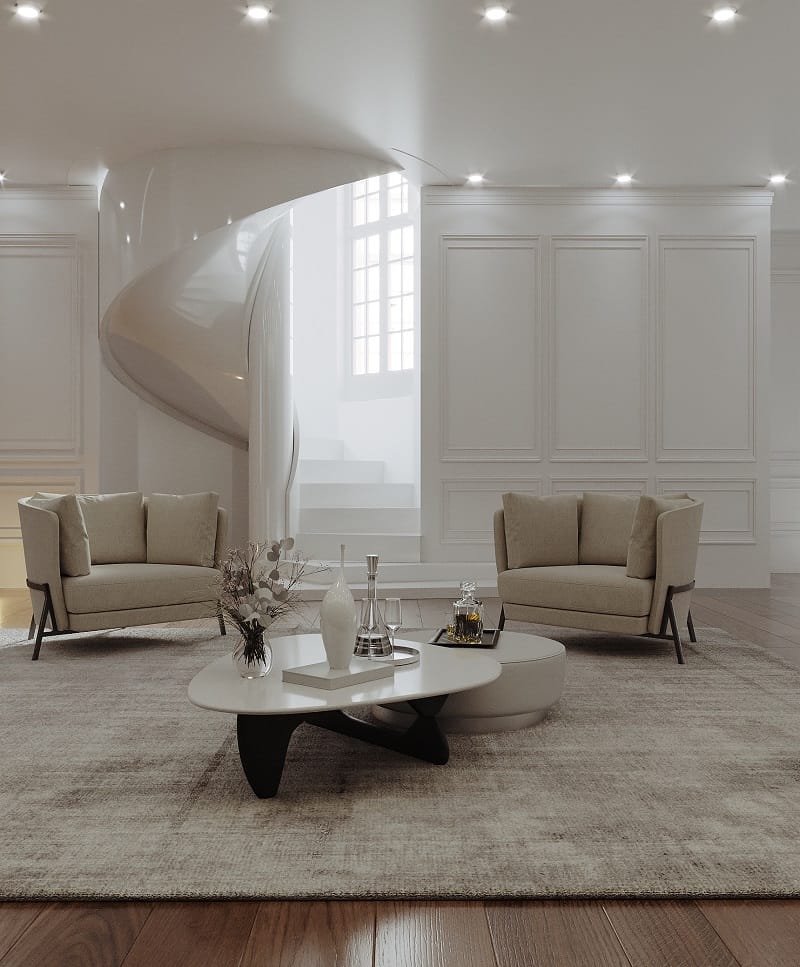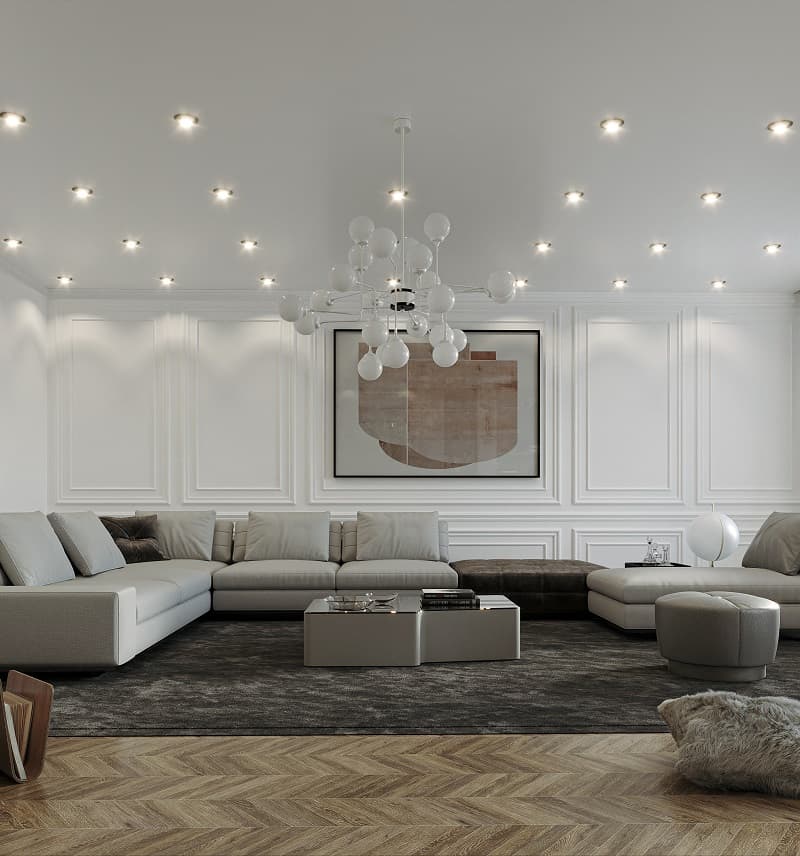 The first two floors, currently housing the Michael Werner gallery, feature exquisite bowed windows that capture light from both the east and west sides, while the upper levels host four vacant residential units on floors 3 through 5.
The third floor hosts a luxurious full-floor apartment with north-facing Juliette balconies and a charming terrace on the east side. Two one-bedroom apartments adorn the fourth floor, while the fifth floor boasts a single floor-through apartment with a stunning 15′ x 19′ south-facing setback terrace, offering magnificent downtown views.
Future owners can choose to either keep the lower-level tenants and earn passive income, or turn the entire townhome into a massive single-family home again, as it was when originally built over a century ago. Renderings that accompany the listing show the many possibilities to transform this grand residence.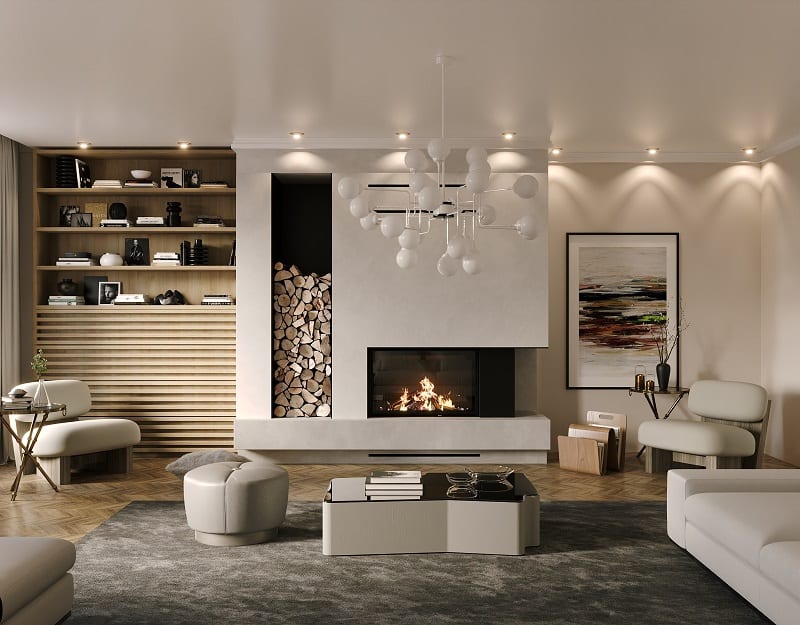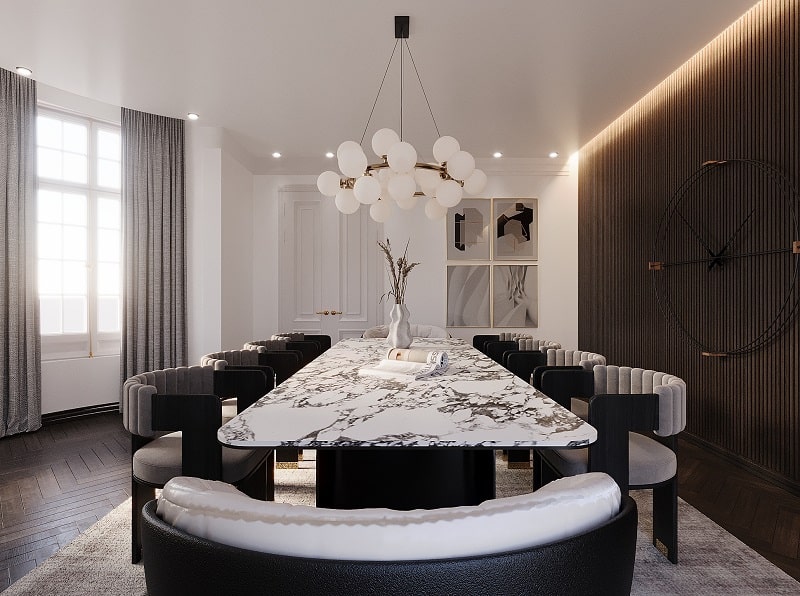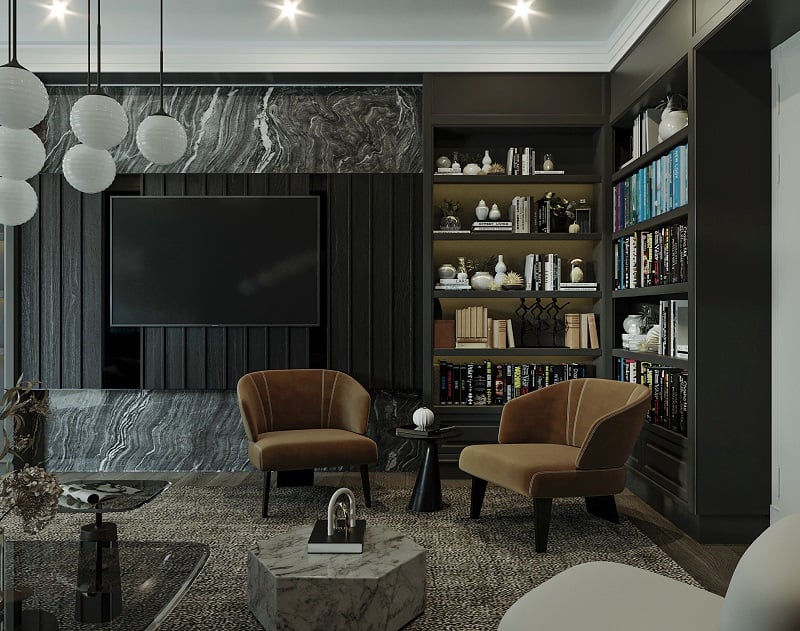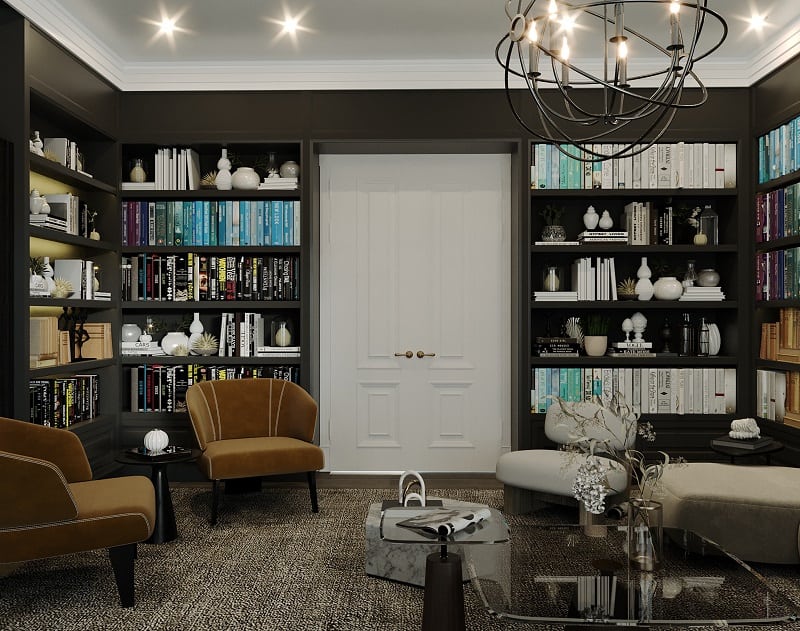 The storied history of 4 East 77th Street
4 East 77th Street was built near the end of America's "Gilded Age," an era of explosive economic growth and migration. It started at the end of Southern Reconstruction (1877) and lasted two decades. New York experienced an almost exponential population boom during this time, with numerous construction projects popping up all over the city.
SEE ALSO: Here's the Estate that Served as Inspiration for "The Great Gatsby's" Opulent House
In 1895, acclaimed developers Robert McCafferty and Richard W. Buckley added another project to the boom with this magnificent, five-story residence.
The 11,695-square-foot property still boasts its original marble façade and includes a full-height cellar.
Just west of the building, where East 77th opens onto Fifth Avenue, lies Manhattan's Gold Coast district. This seven-block stretch of Fifth Avenue lies between 14th Street and Washington Square Park and is made up of several opulent historical buildings, including many hotels and mansions once belonging to some of New York's wealthiest, most influential residents.
The buildings here have been impeccably maintained, and the owner of 4 East 77th will be just a walk or bike ride away from this elegantly preserved piece of New York history.
4 East 77th Street's first owner, Benjamin J. Knower, bought it in 1897. Knower and his wife Mary Constance Allen were active members of New York's "high society" and had close ties to Caroline Astor, the foremost New York socialite of the era.
It later housed the Leo Castelli gallery
By 1942, 4 East 77th Street had been converted into a multi-family townhouse.
This is when Leo Castelli, a prominent art dealer and a refugee from Nazi-occupied France, bought an apartment on the fourth floor.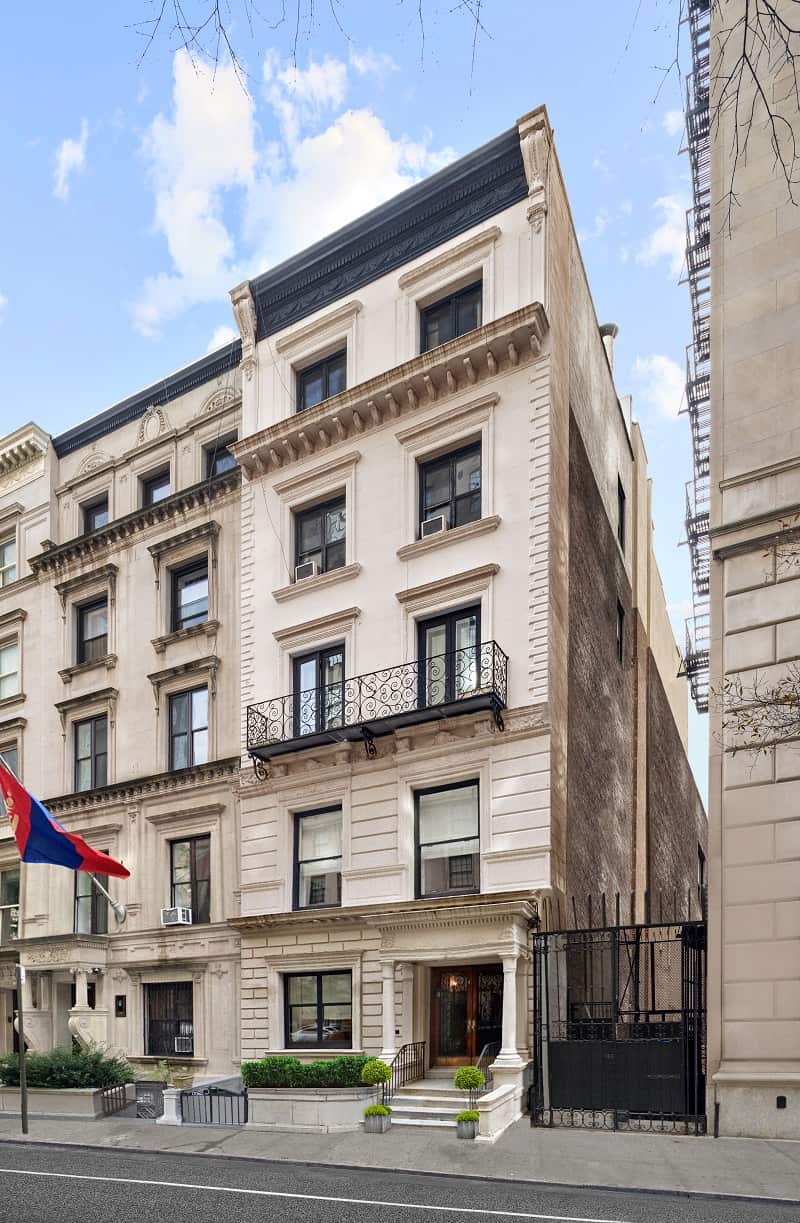 You might not know Castelli's name, but you've likely heard of the major 20th-century artists whose careers he helped launch or develop.
Those names include Roy Lichtenstein, Frank Stella, Claes Oldenberg, Cy Twombly, Donald Judd, Dan Flavin, Robert Morris, James Rosenquist, Bruce Nauman, Richard Serra, Joseph Kosuth, Lawrence Weiner, Salvatore Scarpitta, Robert Rauschenberg, Jasper Johns and Andy Warhol.
In 1957, in the living room of his fourth-floor apartment at 4 East 77th Street, Castelli opened the Leo Castelli Gallery. Castelli paid his artists using a stipend system that was groundbreaking for its time. It guaranteed the artists an income whether he used their work or not. This system allowed him to attract, discover and retain a vast stable of young, visionary talents.
Many of the gallery's artists would get their first one-person shows right there on the fourth-floor living room at 4 East 77th Street.
SEE ALSO: Neil Patrick Harris' impeccably restored house in Harlem sells for $6.99M, sets new record for the neighborhood
Castelli's gallery helped shape America's 20th-century tastes in art. Pop art, minimalism, and conceptual art largely owe their success to his gallery. Castelli also used his success at 4 East 77th Street to help initiate the contemporary art gallery system as it exists today.
The townhouse was also home to Skyy Vodka inventor Maurice Kanbar
Maurice Kanbar, a prolific inventor, entrepreneur, and philanthropist, has owned the property since 1964.
During his residency at 77th Street, Kanbar invented Skyy Vodka, revolutionizing the spirits industry. But the popular drink is by no means his only creation; Kanbar's numerous inventions also include a safety sheath for hypodermic needles and a cryogenic cataract remover.
Additionally, Kanbar (who passed away in 2022 at age 93) opened the Quad Cinema in Greenwich Village, the first multiplex cinema on the East Coast and the second in the United States. He furthered his impact on the arts by endowing the Maurice Kanbar Institute of Film and Television at NYU.
More stories you might like
Inside a rare, unaltered $14.5M apartment in New York City's iconic San Remo building
'Fear of Flying' author Erica Jong's stylish Upper East Side apartment hits the market
Manhattan Townhouse Known as 'the Waterfall Mansion' Has a Towering 23-Foot Indoor Waterfall