If you often find yourself daydreaming about the rolling hills of Tuscany, we have something special for you today.
A Tuscan-inspired home has recently hit the market in Santa Monica, offering oodles of charm, unique architectural details, and carefully picked finishes that almost make you forget you're in California.
Priced at $9,650,000, the Tuscan-style masterpiece offers an escape into the wine countryside with its gorgeous tile details and earthy atmosphere. Tara Rodgers-Culbertson with Compass holds the listing.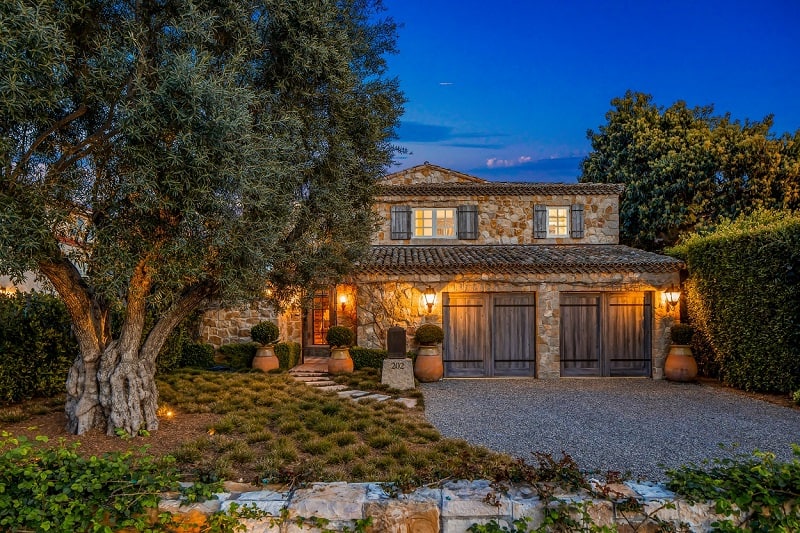 With its reclaimed roof tiles from Burgundy, terracotta flooring, an antique horse trough, and iron and glass doors, the exterior of the house fits in seamlessly with the landscaping that surrounds it.
The earthy feeling of the house's exterior is reflected in its interior, which features plaster walls, smoked French white oak floors, and reclaimed beams on the ceilings.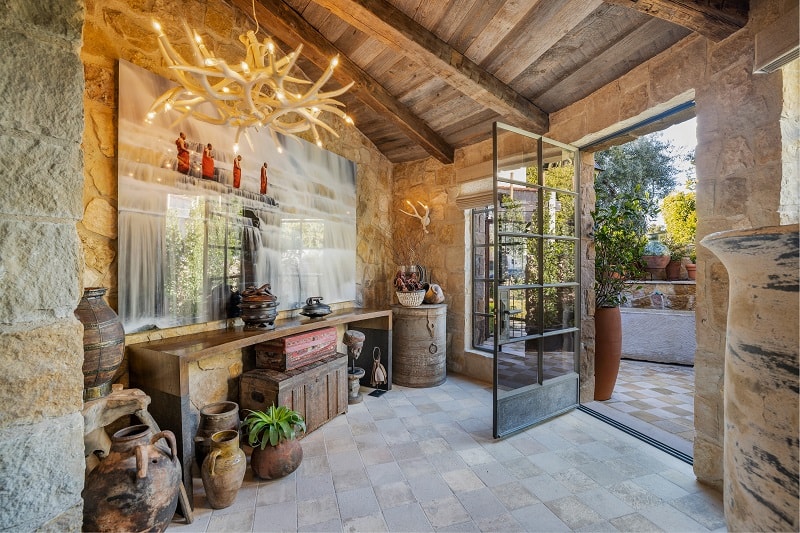 "The unique architectural design offers a natural and timeless European approach to building with a level of modern craftsmanship that we rarely have the privilege of seeing today," says listing agent Tara Rodgers-Culbertson with Compass. 
SEE ALSO: $18M Tuscan villa in Calabasas bakes in a luxury trip to Italy in its asking price
Offering 4,200 square feet of living space, the two-level Santa Monica house has 3 bedrooms, 3 full baths, and 1 half bath, with each and every one of its spaces being more inviting than the next.
The kitchen is every chef's dream (and would likely appeal even to the cooking adverse) with its warm atmosphere and beautiful finishes. Among them, we find a Roman brick wall, a copper-and-white La Cornue range and hood with electric and gas ovens, and an indoor pizza oven that leads directly to the outdoor dining area (which comes with its own Kalamazoo grill, terra-cotta tiles that match the living room, and a heated floor).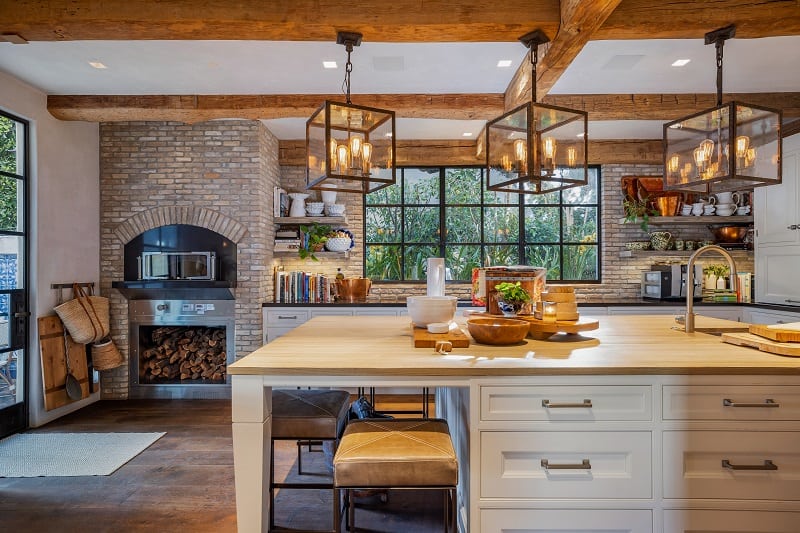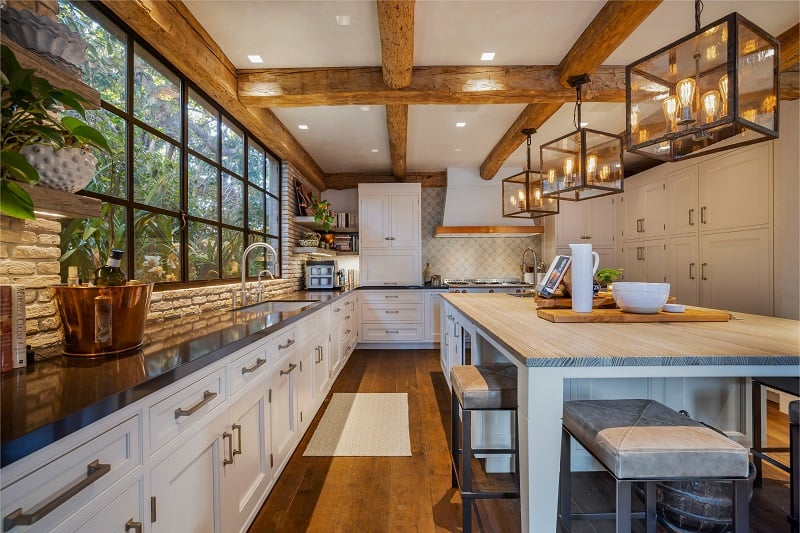 A curved staircase leads to the second floor of the house, which features a fully-equipped media room with a movie theater, HomeWorks and Savant systems, and a pull-out desk for office work.
Opening up to a picturesque balcony overlooking the pool and patio area, the primary bedroom is bright and light-filled and features a spacious walk-in closet.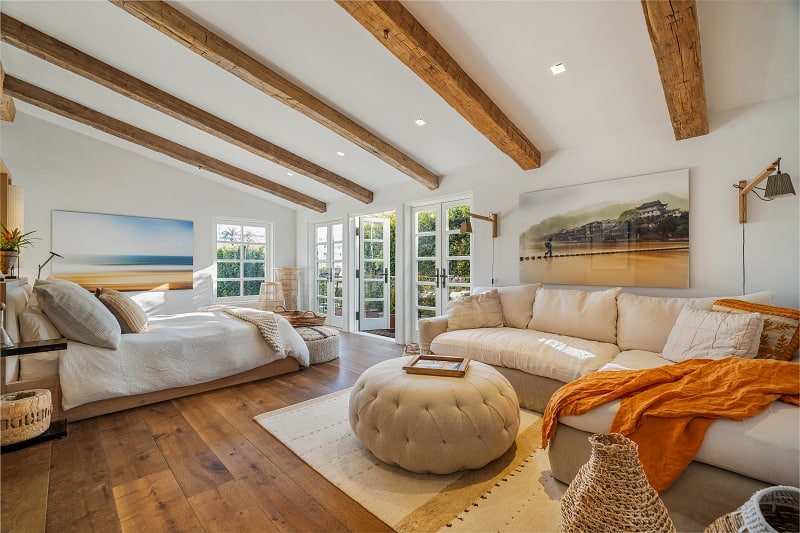 The spa-like master bathroom doesn't leave much to be desired either, featuring both a full-size tub and a shower, as well as exterior stairs leading to the jacuzzi and pool area below. A guest bedroom, also on the second floor, has an adjoining guest bath with black and white tile and Greek print.
RELATED: 'ER' star Anthony Edwards lists gorgeous Spanish-style vacation house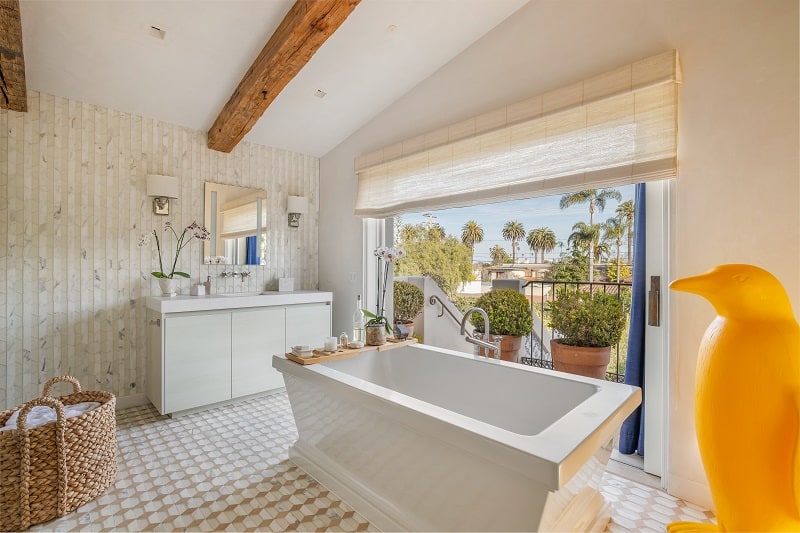 While this Santa Monica house has plenty of unique attributes, one of its most distinctive features is the underground wine cellar, visible through a window in the floor of the library that sits right above it.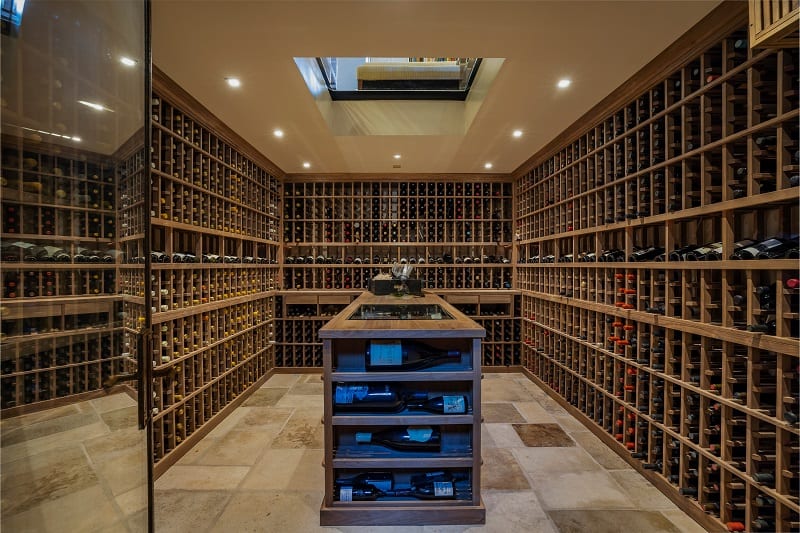 When it comes to outdoor areas, the home's doors open up to a beautiful deck and a pottery-lined pool. Deep-blue glass tiles line the rectangular pool rimmed with Moroccan lanterns and topiaries in circular Uzes pots, creating a mesmerizing effect.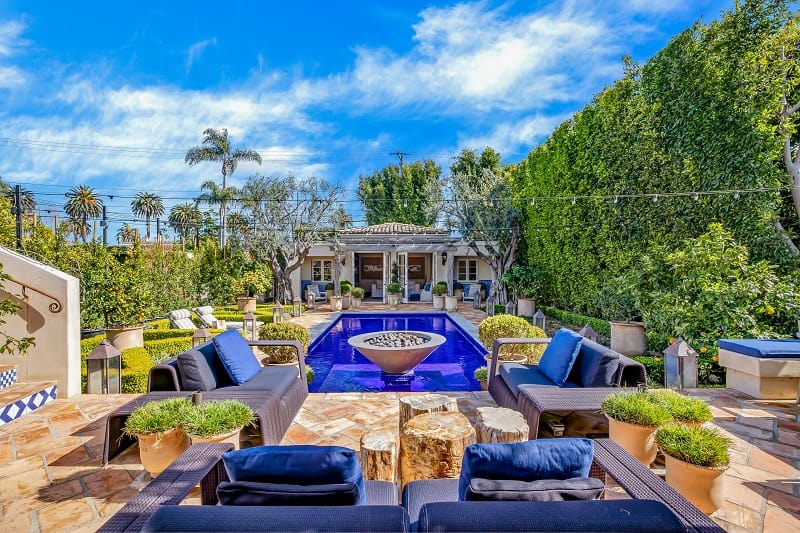 Adding to the outdoor area's charm is a jacuzzi tucked on the house's back porch, adorned with hand-painted tiles and plates sourced from San Diego and inspired by Lisbon's blue-and-white azulejos.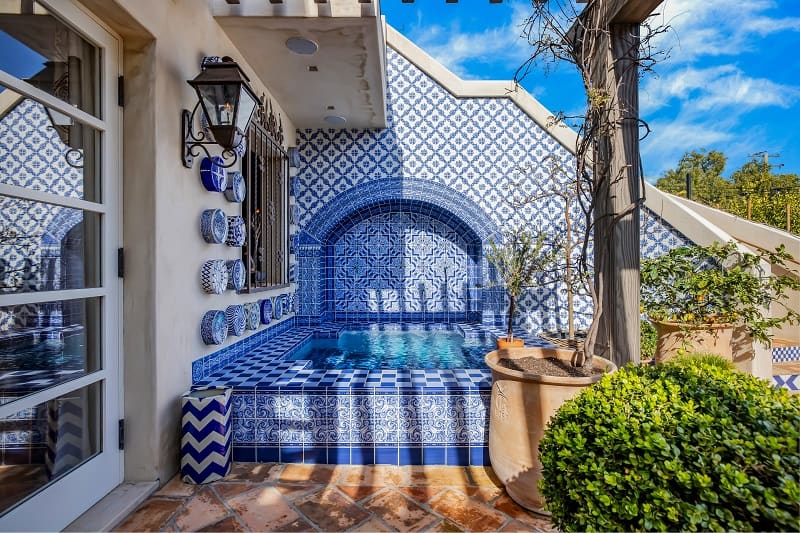 More stories you might like
Former Rams champ Jalen Ramsey lists stunning L.A. home following Dolphins trade
The Blanco Bungalow, an Instagram darling with a sizable following, sells for over $1 million