Owning a Frank Lloyd Wright home will only ever be a dream for most. But owning two? Unheard of — until now, that is.
For the first time in history, two quintessential Frank Lloyd Wright properties are being sold simultaneously for a joint $4.5 million.
This residential dynamic duo of both the Samuel & Dorothy Eppstein and the Eric & Pat Pratt homes boasts historical relevance, architectural pedigree, and unparalleled style that's uniquely innate to Wright.
The properties are situated in the elite Galesburg Country Homes community, known as "The Acres" for its lush rolling hills and secluded exclusivity among large grassy lawns and dense forestry.
The peaceful and posh neighborhood near Kalamazoo, MI is listed under the National Register of Historic Places thanks to its impressive roster of real estate gems. Originally designed to host 20 homes, only five ever came to fruition, four of which were designed by Wright and two of which are now up for grabs.
Frank Lloyd Wright is arguably America's greatest architect and is widely recognized for his visionary concepts. With a Usonian-style nod to mid-century architecture, both the Eppstein and Pratt homes offer seamlessly flowing spaces that embrace the beautiful nature surrounding them, coming as no surprise considering Wright is known as the "father of organic architecture".
This pair of swanky ranch-style properties present nothing short of Wright's best work, more so resembling pieces of art than your average home. Still, they are just as functional as they are eye-catching. Restored to their original splendor by their current owners but with all the necessary modern updates, the properties are completely move-in ready.
"These homes are restored with an eye for detail, and exactly as they were designed to be- they are art pieces as much as they are living spaces," stated Victoria Krause Schutte of Christie's International Real Estate, who is selling the homes alongside Fred Taber of Jaqua Realtors.
Every inch of both homes is intricately engineered, from the built-in wood furniture designed by Wright to the heated floors throughout.
The Eppstein House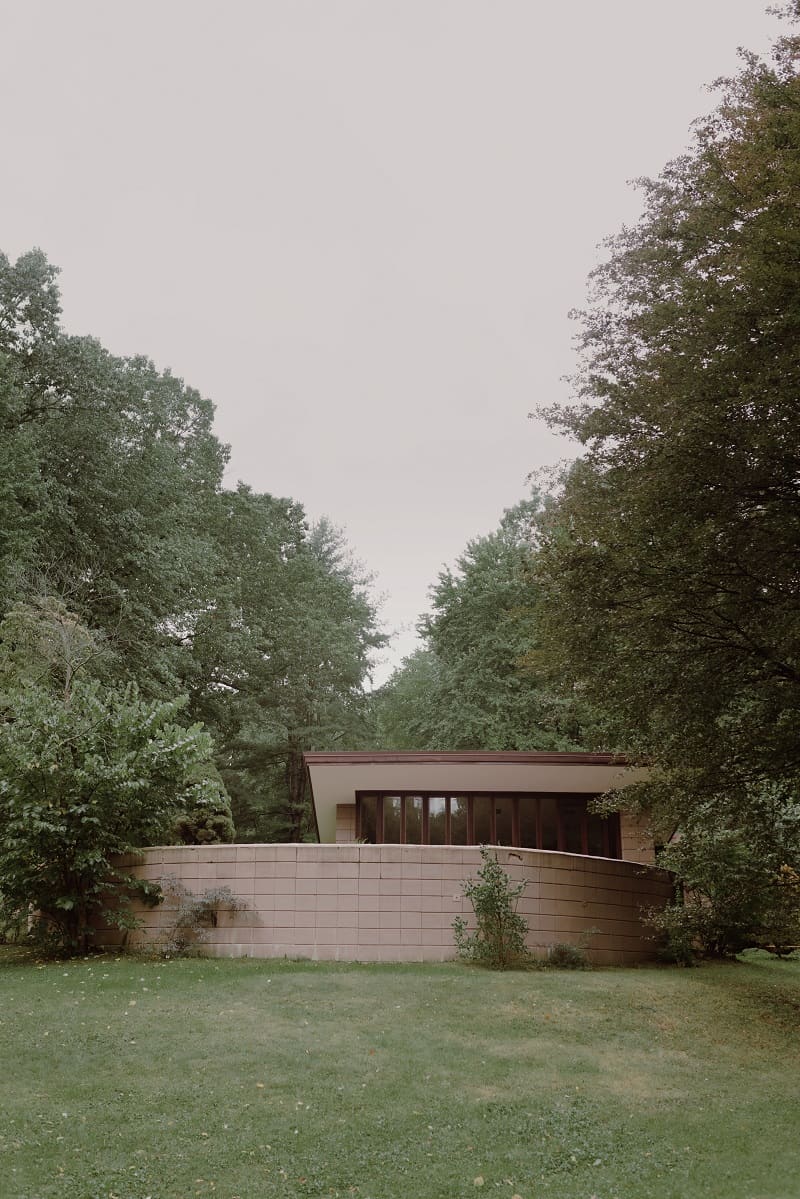 Constructed in 1953 at 11090 Hawthorne Dr in Galesburg, MI, the Eppstein House (also known as the Samuel and Dorothy Eppstein House) embodies open floor plans and indoor-outdoor living — both of which were innovative concepts for the period.
Its aesthetic exterior features cantilevered roofs along with chicly designed concrete and elegant mahogany wood that flow to its interior.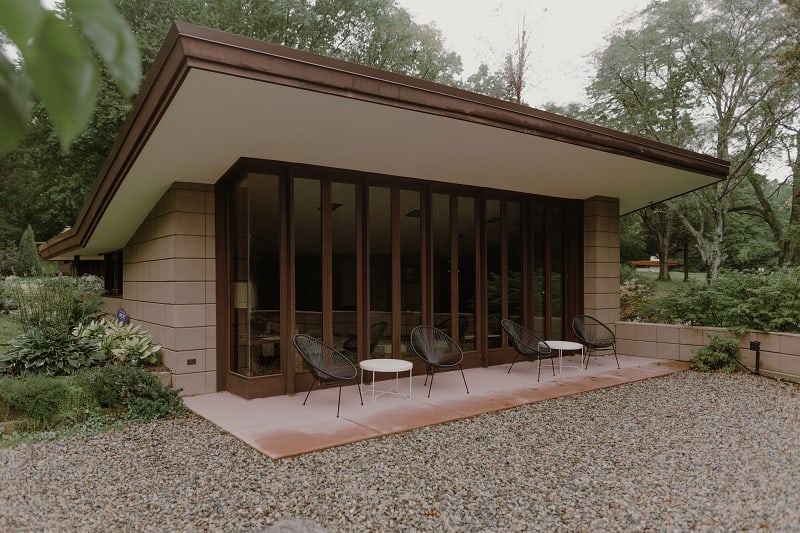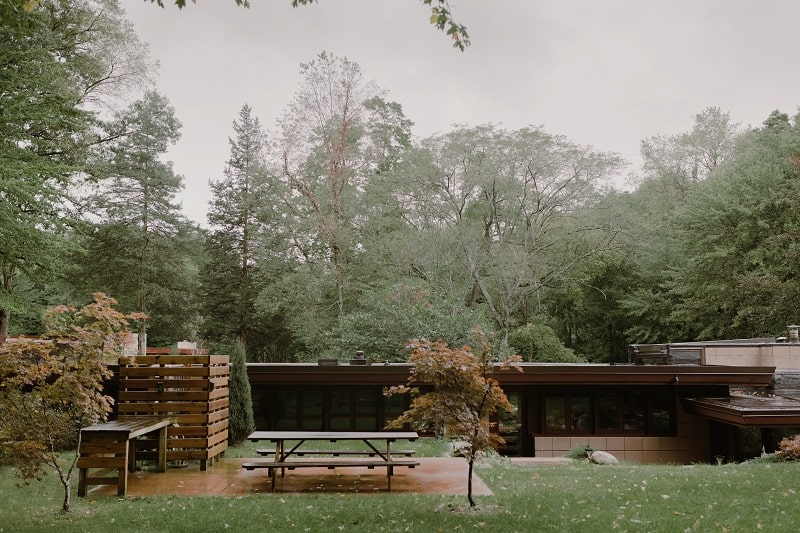 Inside, airy and modern floor-to-ceiling windows soar an impressive ten feet above ground, generously letting in the natural light while offering stunning views of the expansive main terrace and serene outside greenery.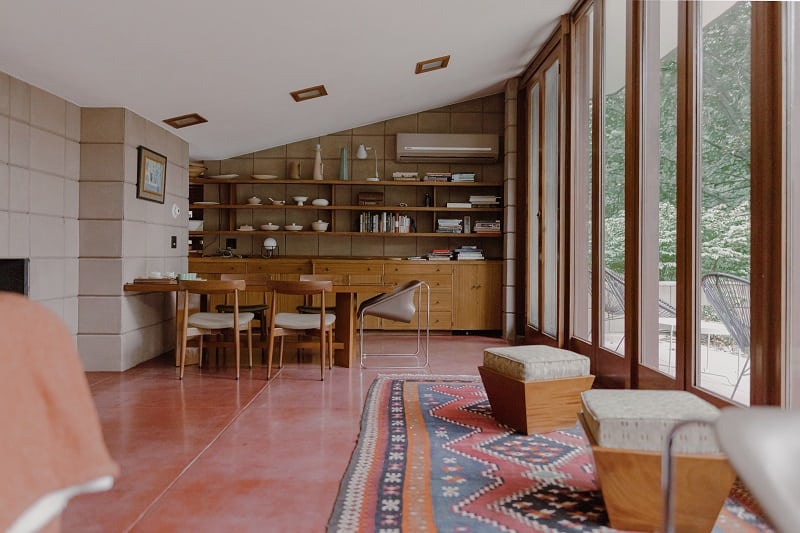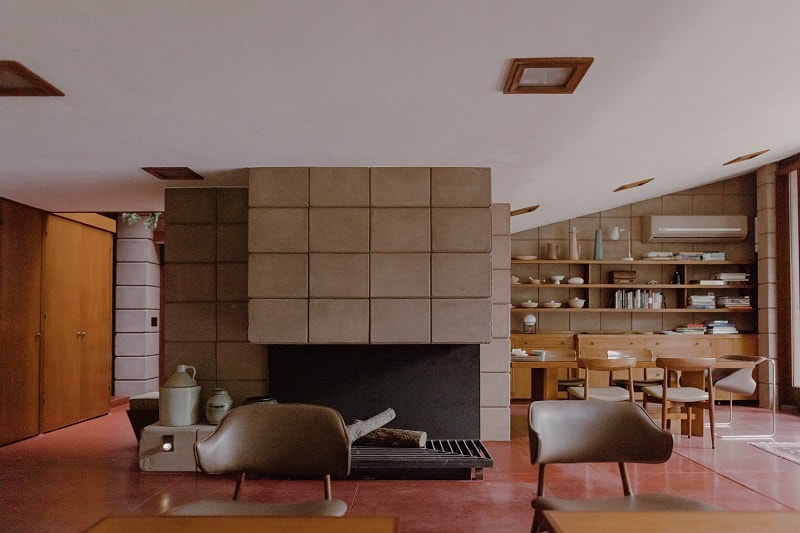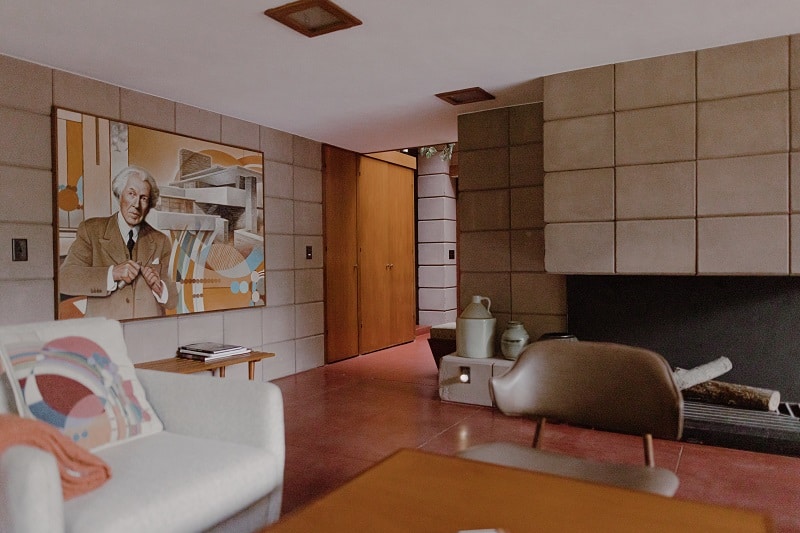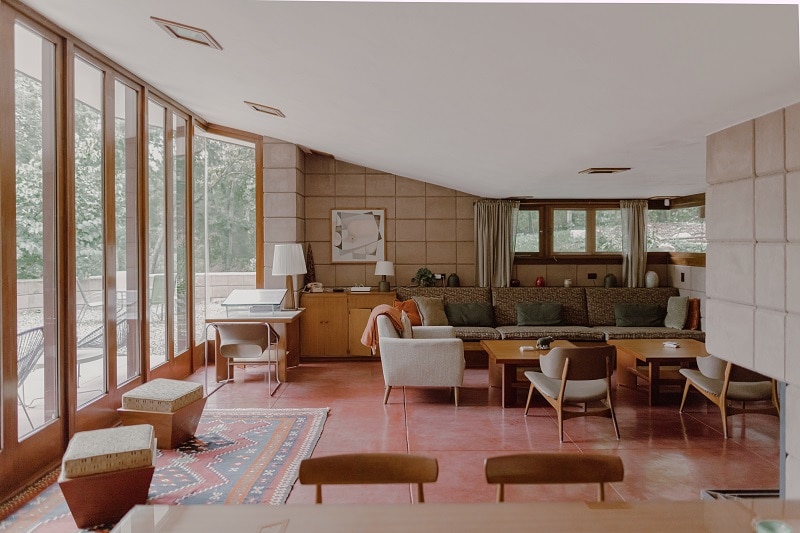 Frank Lloyd Wright's Eppstein house has two living spaces that expertly balance an open-air atmosphere while still providing a cozy vibe with wood-blazing fireplaces and warm accents. Three beautifully crafted bedrooms and two additional terraces grace the rest of the property.
The Pratt House
Right next door to the Eppstein House, on two and a half acres of scenic land, lies 11036 Hawthorne Drive — better known as the 1951 Pratt House — which consists of 2,200 square feet of architectural brilliance.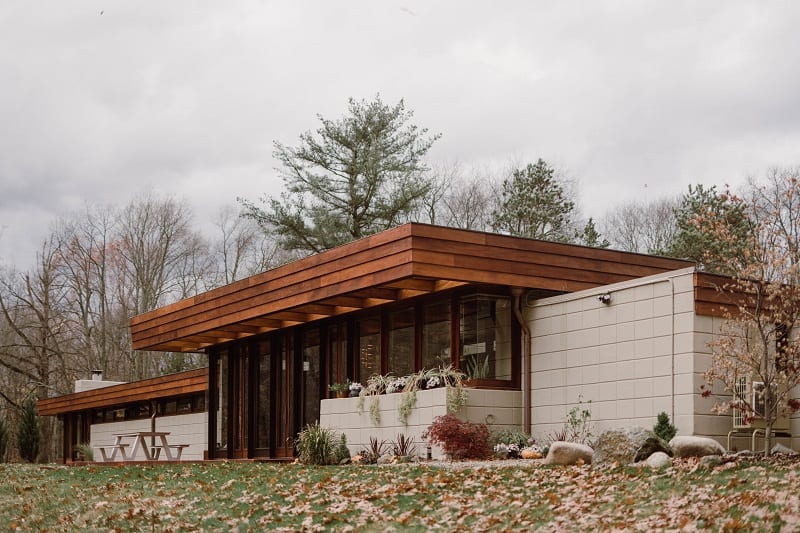 The house boasts sleek minimalist lines inside and out, with the same mahogany and concrete foundations as its sibling property.
On its singular floor plan, you'll find two beds, two baths, a combined library and music room, and an entertainment area with a statement fireplace and similar splendid ten-foot ceilings.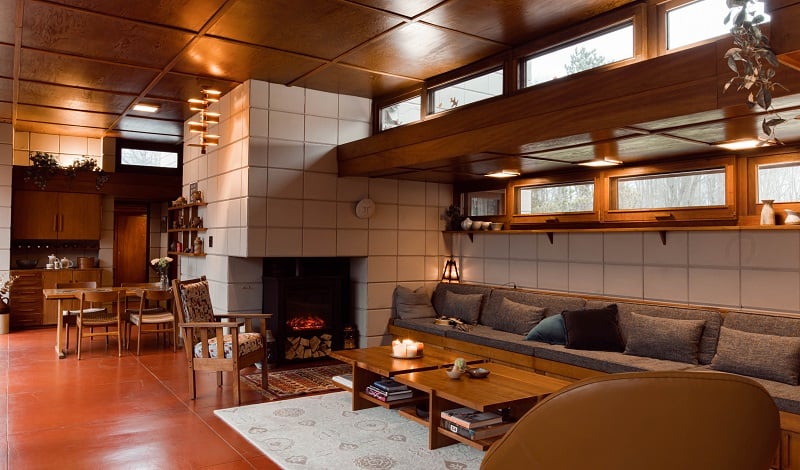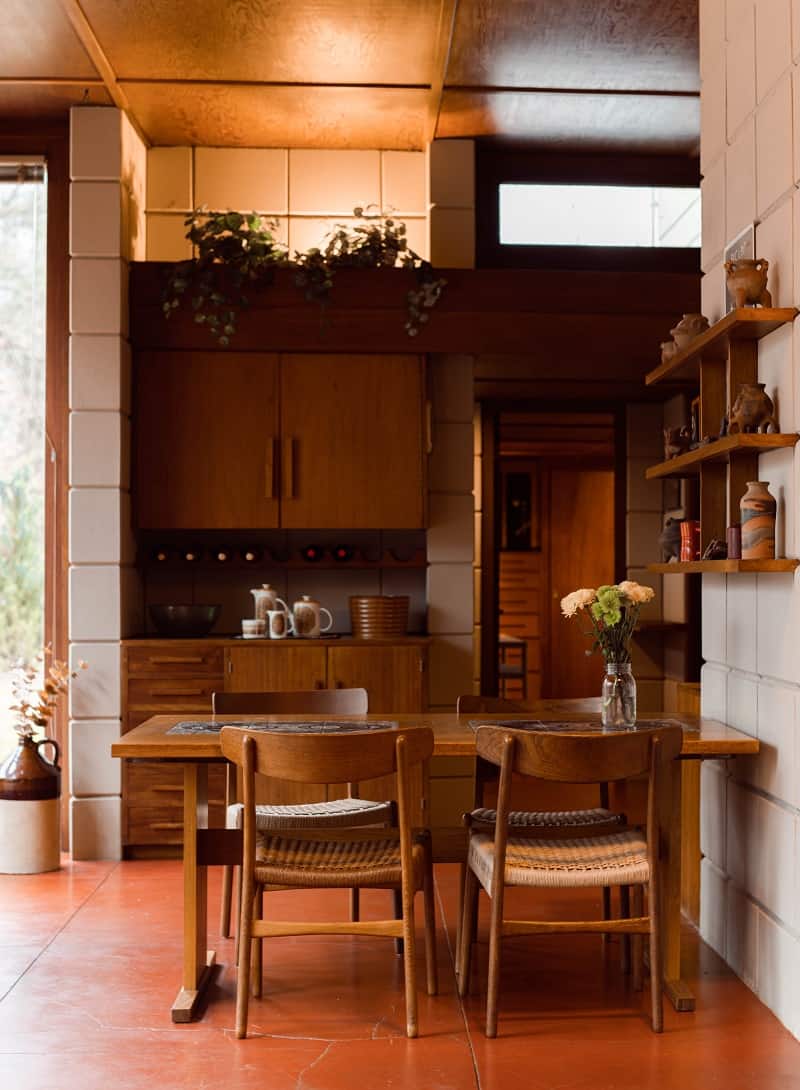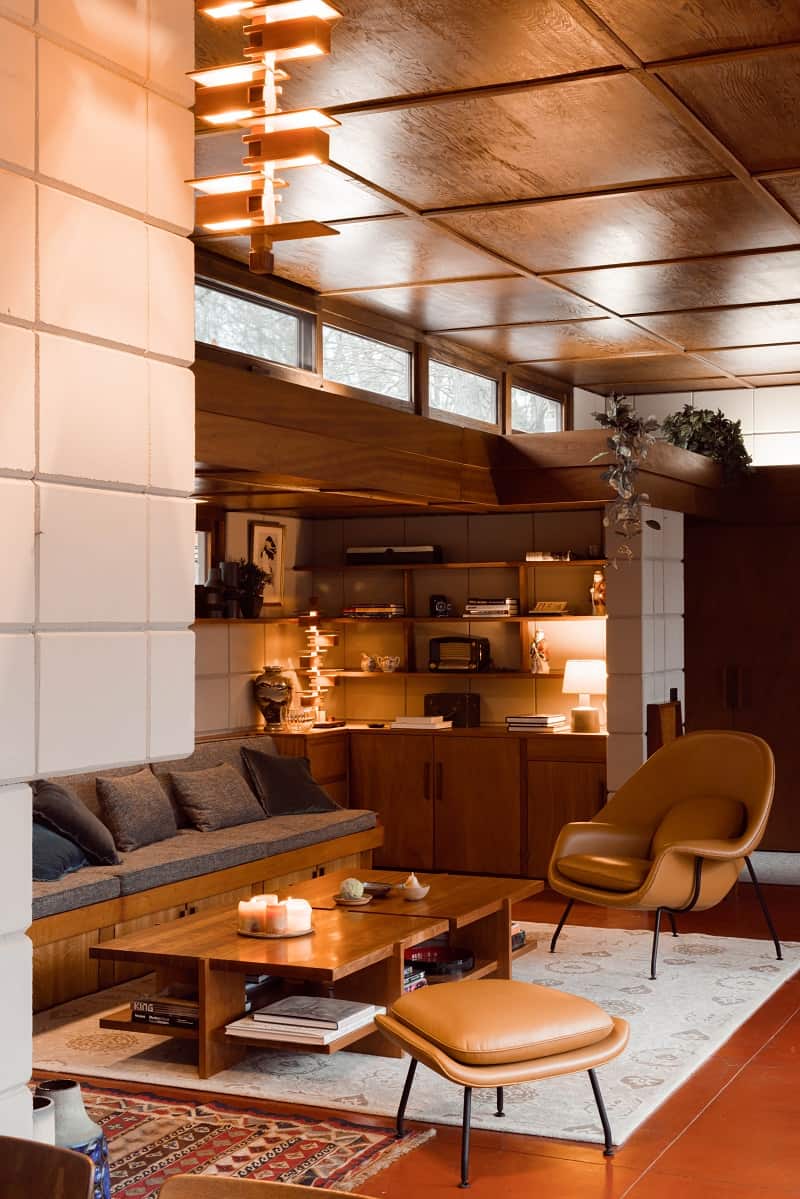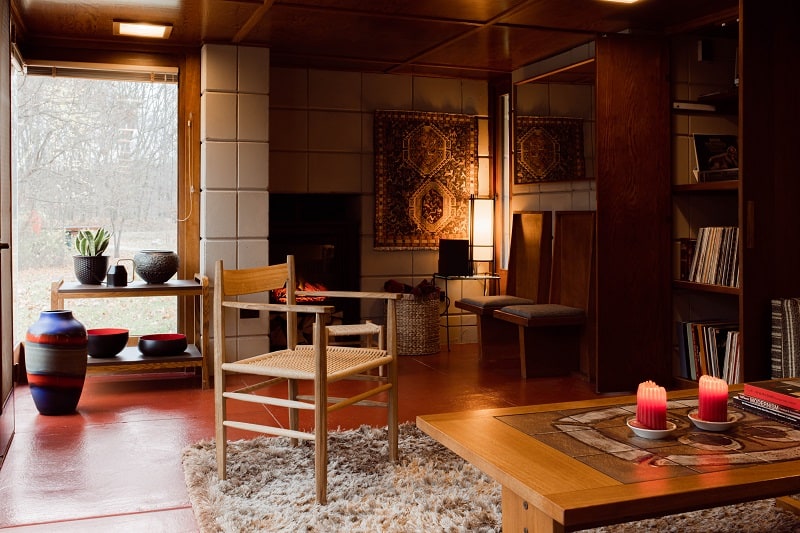 Frank Lloyd Wright stands as an architectural American visionary, and this rare listing of two legendary properties is unlikely to stay on the market for long, especially considering their covetable nearly two-for-one price point.
More stories
Frank Lloyd Wright's Taliesin house and its three (tragic) lives
Tirranna, one of legendary architect Frank Lloyd Wright's last works is up for grabs
The Blade Runner house is actually Frank Lloyd Wright's striking Ennis House