Award-winning chef Melissa Ann Barton is parting ways with her Nashville area abode, and we're here to give you a quick tour of the meticulously renovated home — which naturally comes with a dream kitchen.
Barton, who's gained quite a reputation working as a private chef for famous artists like Keith Urban, Kenny Chesney, Derks Bentley, and Martina McBride, bought the house in 2019 (per public records), and then embarked on a massive renovation that transformed the 4,507-square-foot property into a light-filled, contemporary beauty.
"I've been fortunate to show many wonderful houses in Middle Tennessee, but every once in a while, I'm introduced to a house that stands out from the rest", listing agent Chris Grimes tells us.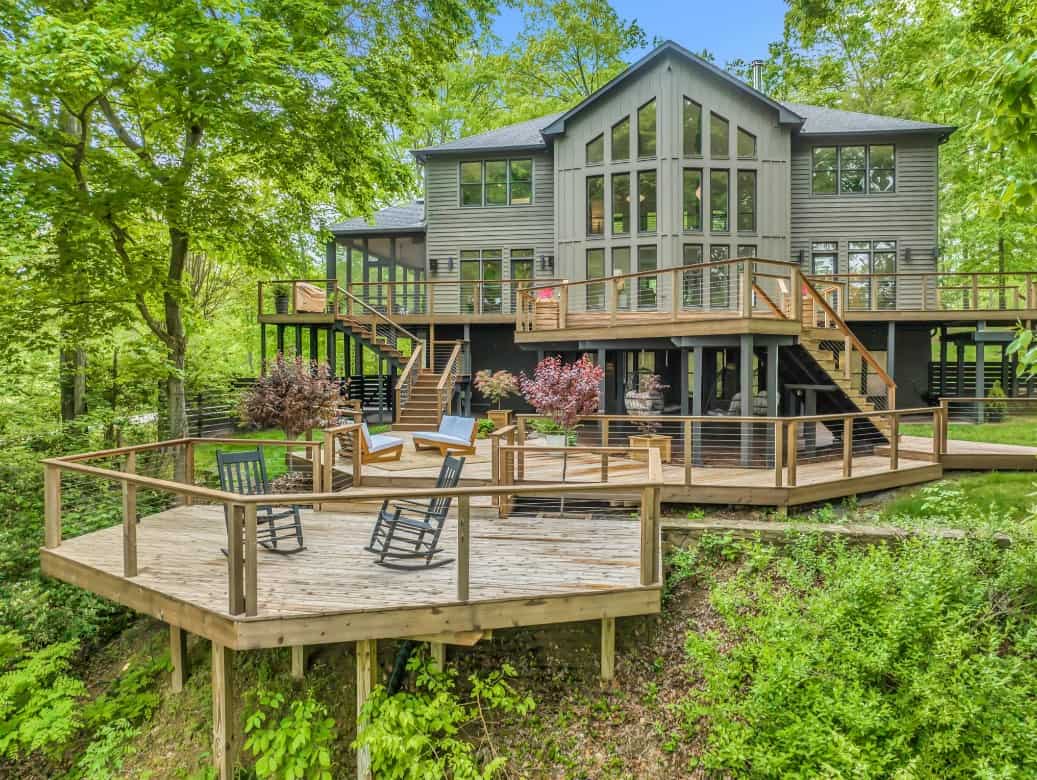 "That house just feels better built than most – and much more attention was given to the design and function than usual. That is what Melissa Ann and Alan Barton accomplished with their retreat masterpiece in West Nashville. They say luxury is found in the details, and if that is the case, this home is a showcase of luxury." Chris added.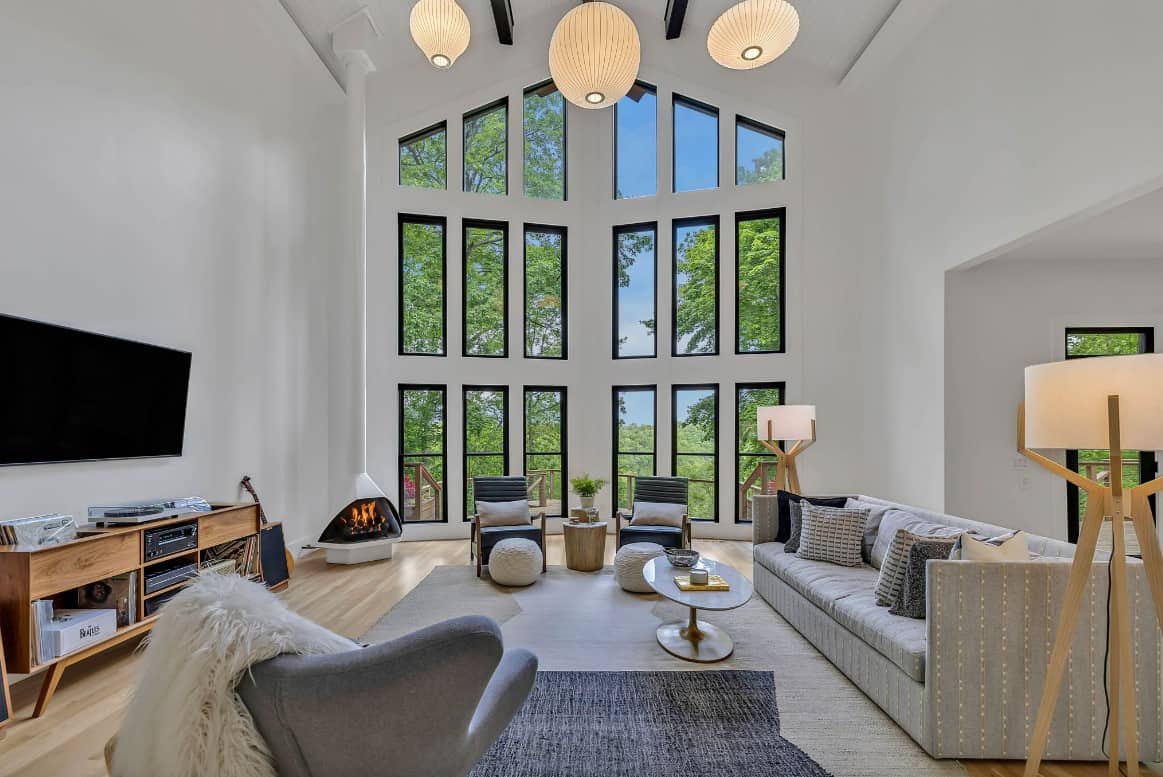 Recently brought to market for $2,650,000, the chef's home sits within 18+ wooded acres on Cub Creek Road, adjacent to River Road — which is one of Nashville's best kept secrets. Artists seeking privacy such as Keith Urban and Kenny Chesney have sought homes on and just off of River Road.
Beyond its great location, which places it just over 10 minutes away from stores and restaurants in Nashville West, the house has plenty to offer.
Spanning 4,507 square feet of elegantly appointed living space, the Nashville area home comes with 4 bedrooms and 5 bathrooms, and large windows that invite the verdant outdoors in.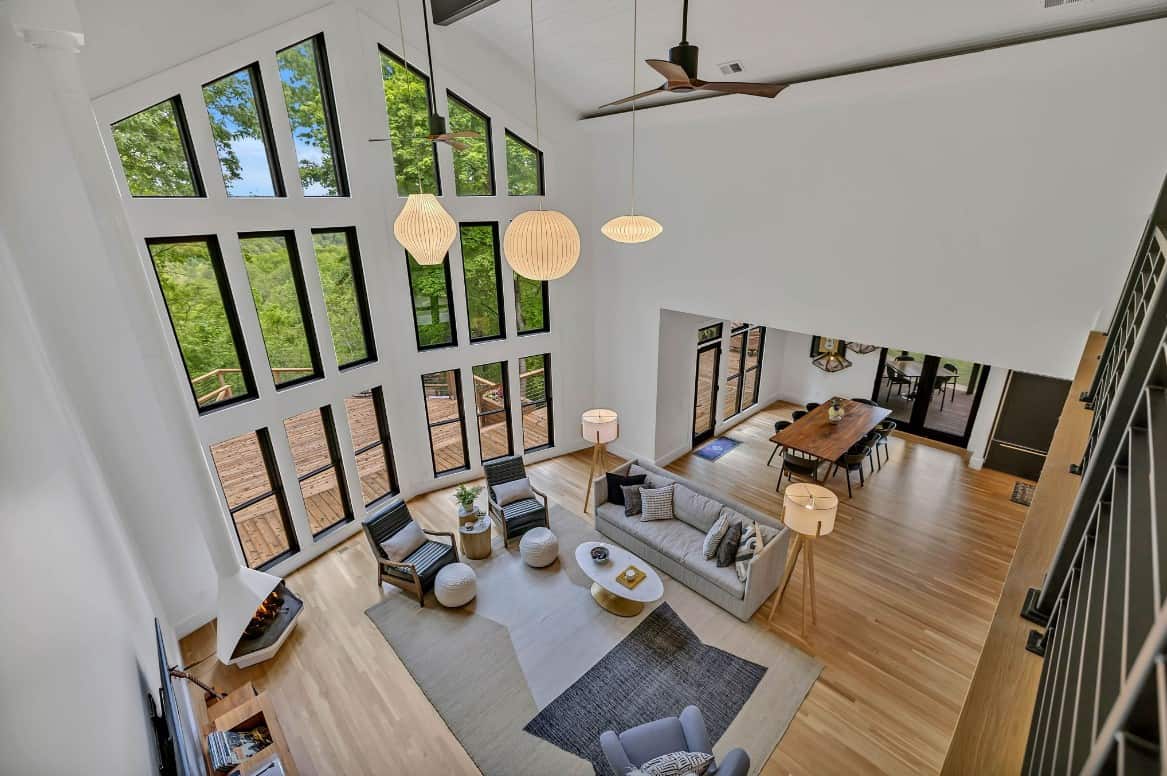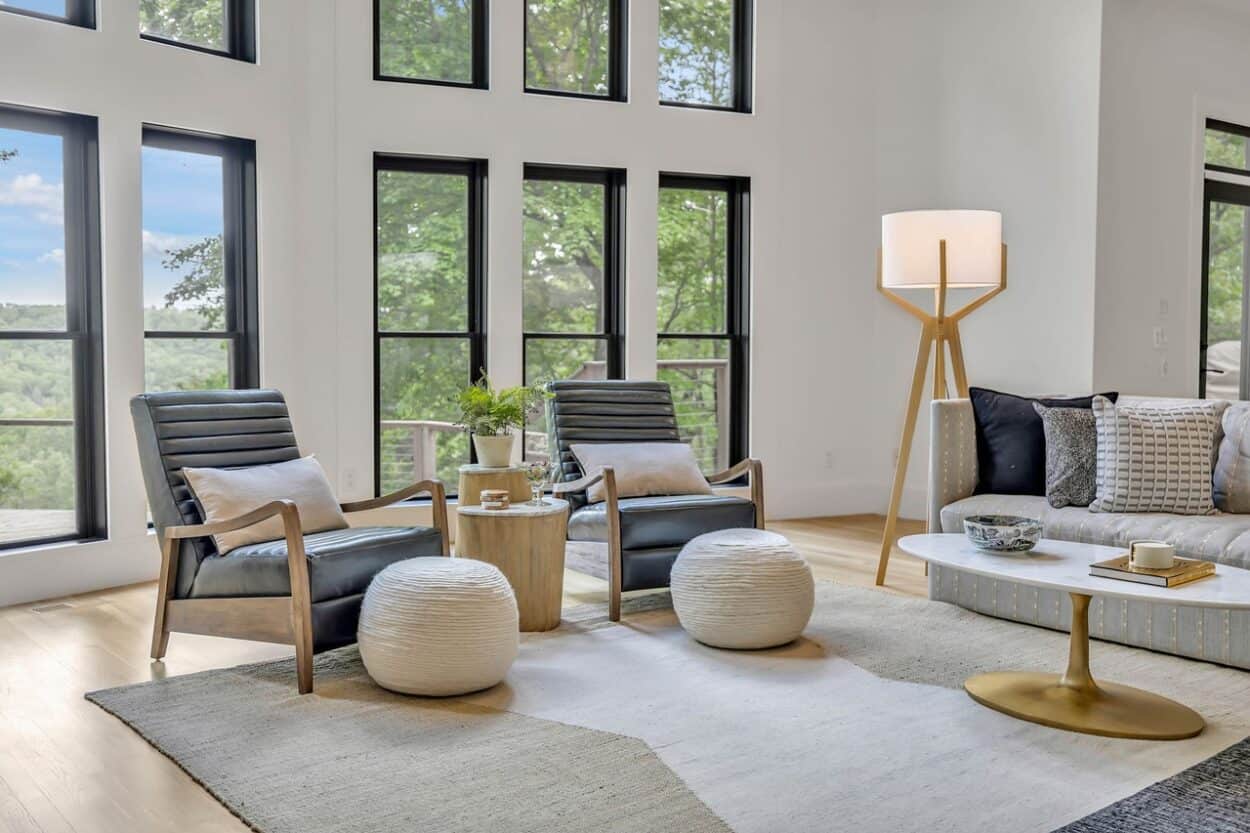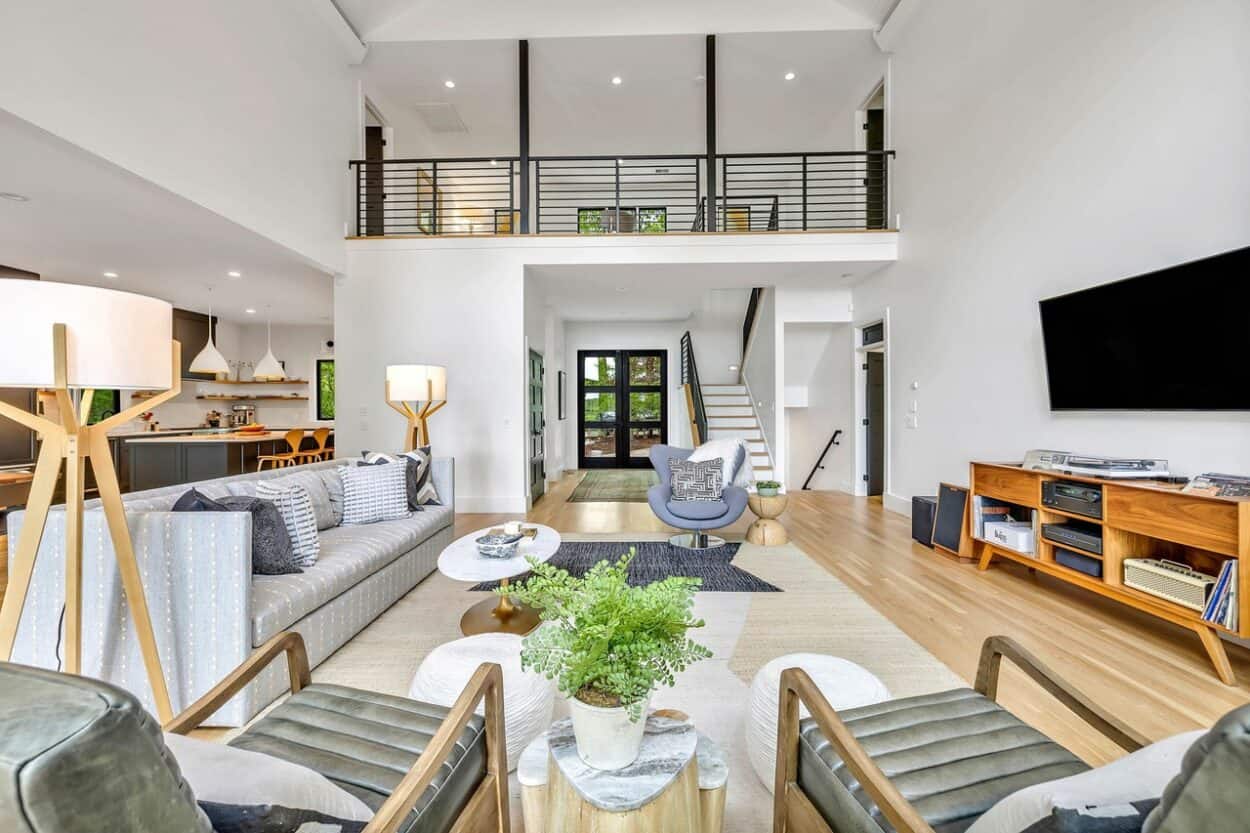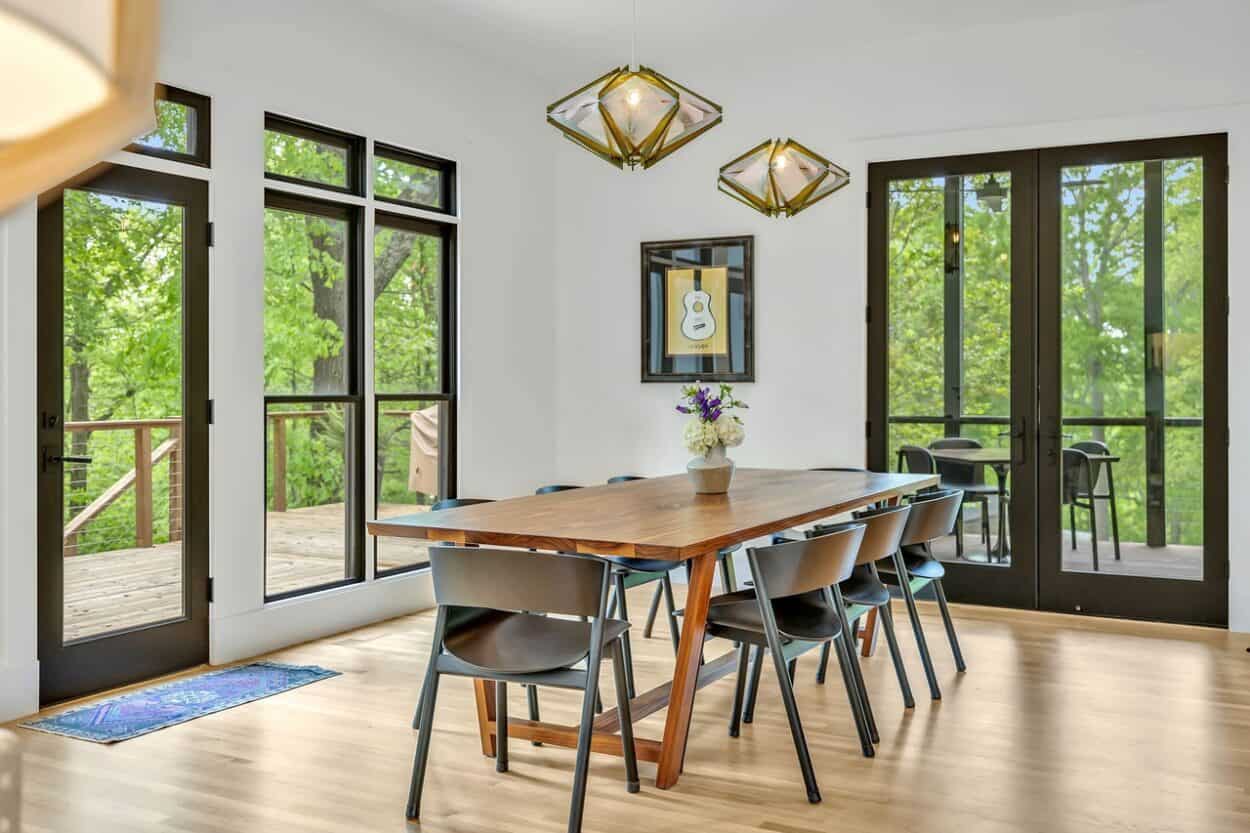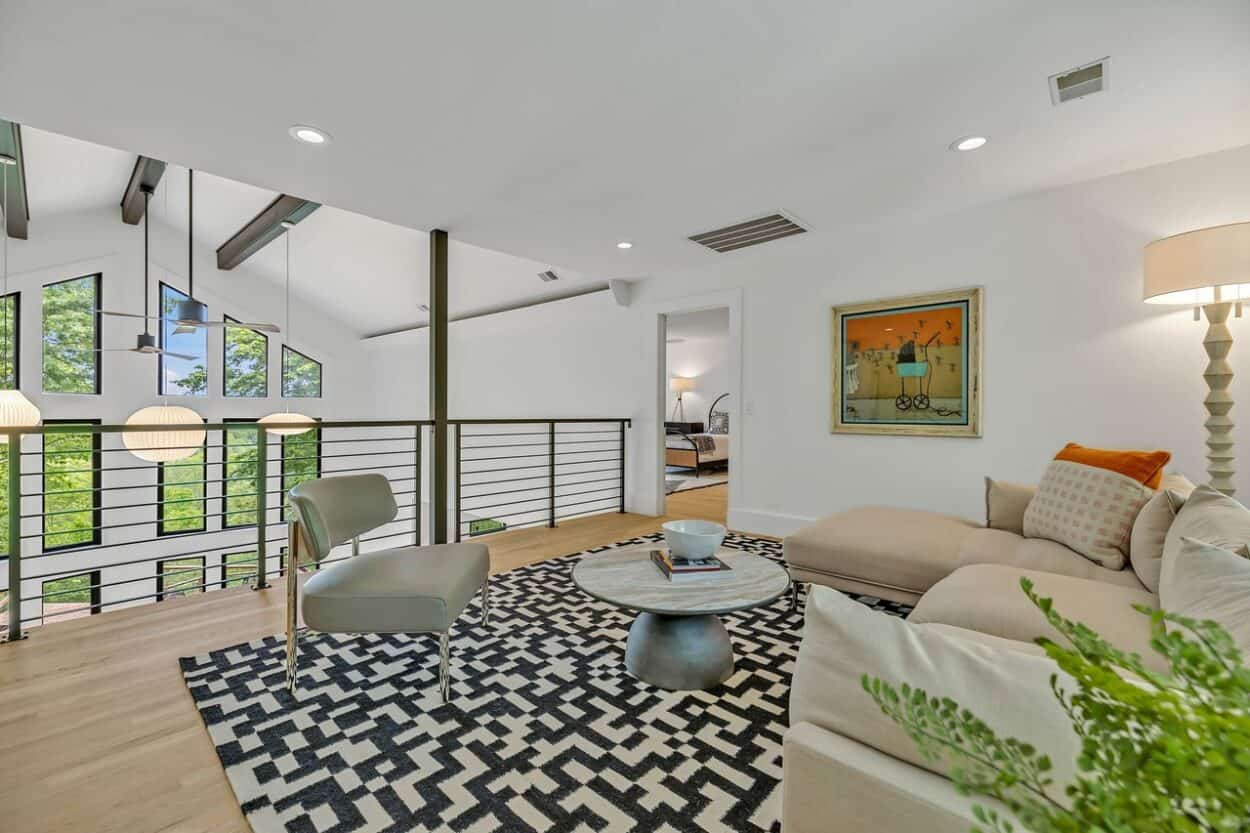 While the whole house is a treat for the eyes, it's the kitchen that steals the show with its impeccable design and stellar finishes. And its real-life chef owner was the one who envisioned the space and brought it to life.
"Having deep Appalachian roots, food is my love language. Creating a space that is functional and inviting was a must," Melissa Ann Barton says in an exclusive quote for Fancy Pants Homes. "Invoking the same sense I apply to my food and events was my guide…timeless with a twist of hip!"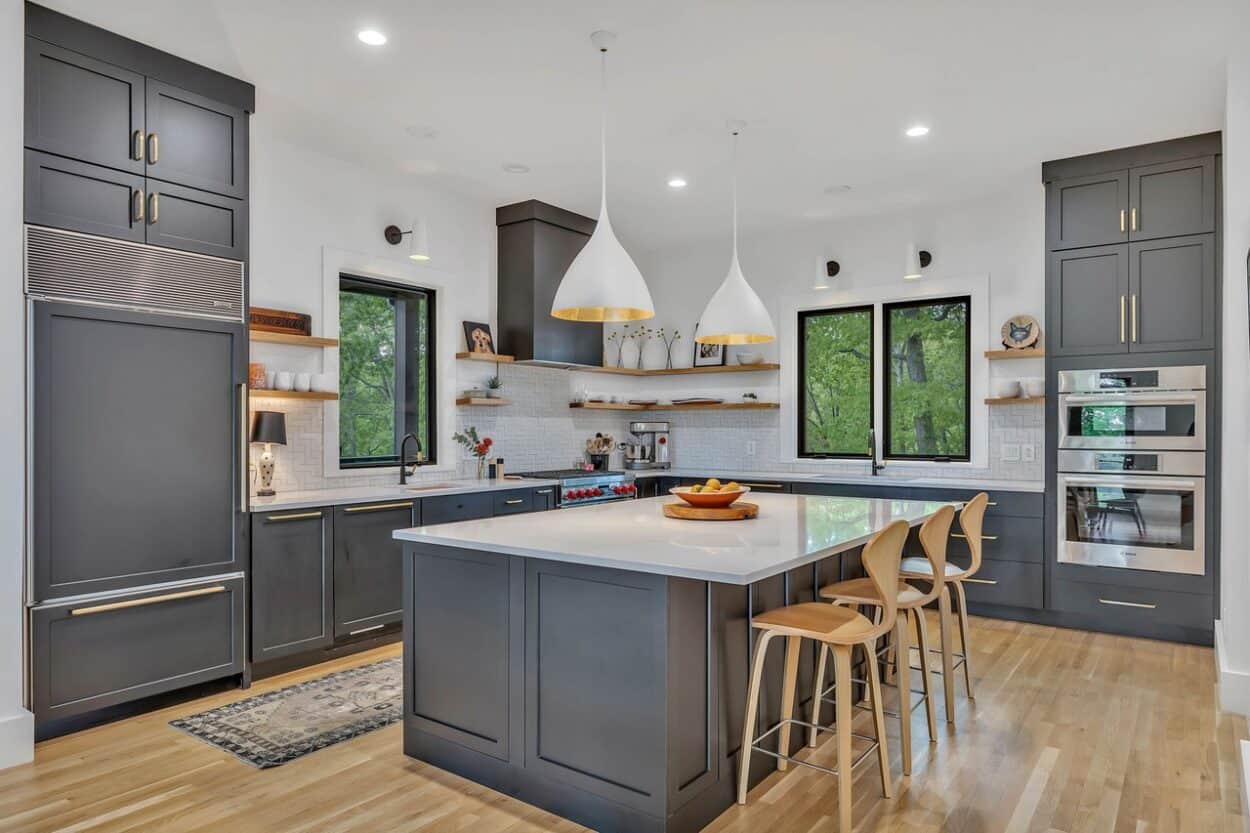 Melissa Ann Barton has been a private chef for famous artists like Keith Urban, Kenny Chesney, Derks Bentley, Martina McBride, and more for years! But, when she designed her chef's kitchen, she had only one client in mind: her grandchildren.
Related: Food Network's Valerie Bertinelli bids adieu to her lovely L.A. home
"Being blessed by cooking for clients in some of Nashville's coolest homes, I drew upon those experiences to design my own. Supporting artisans is important so we incorporated as many handmade items as possible."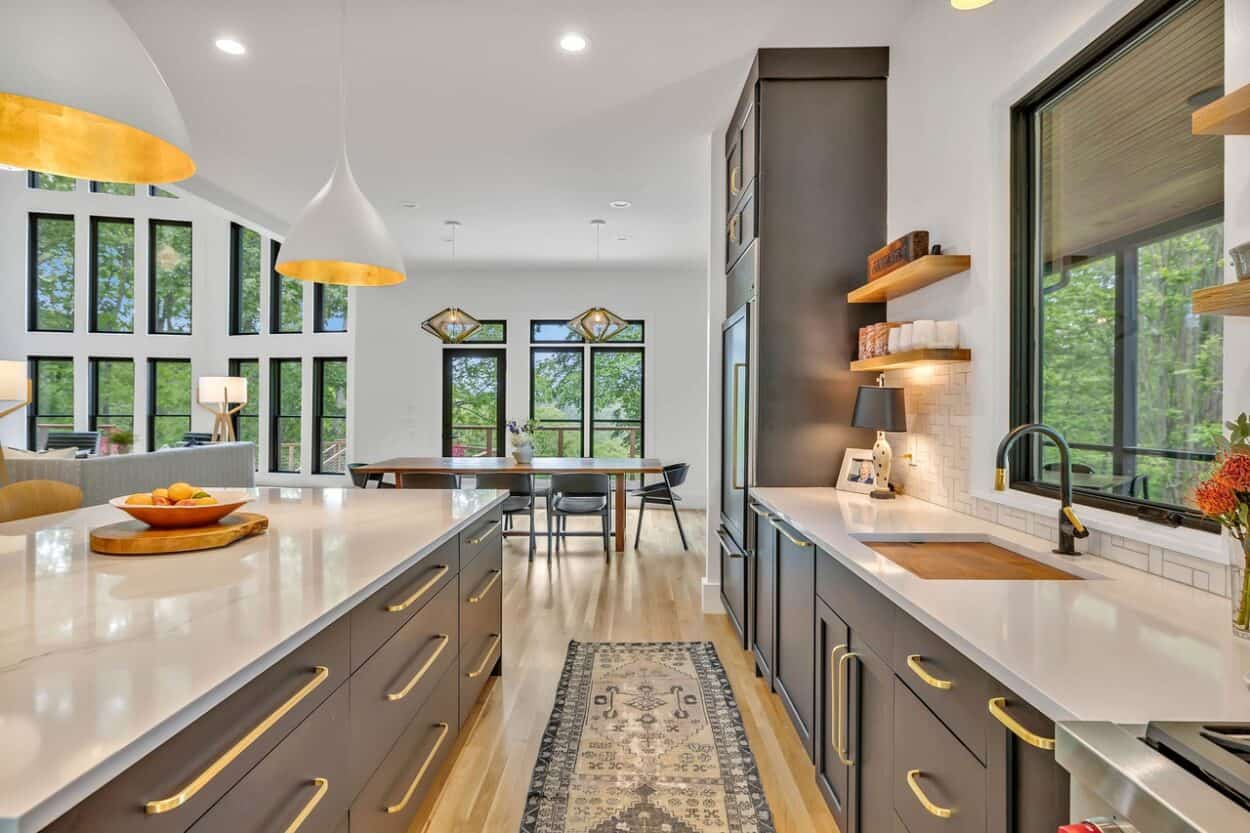 "People love to visit, nibble, and listen to music and watch the food preparation," Barton tells us, explaining her design choices when creating her dream kitchen, which includes "lots of seating and counter space, dishwashers in 2 locations, 2 sinks and great equipment."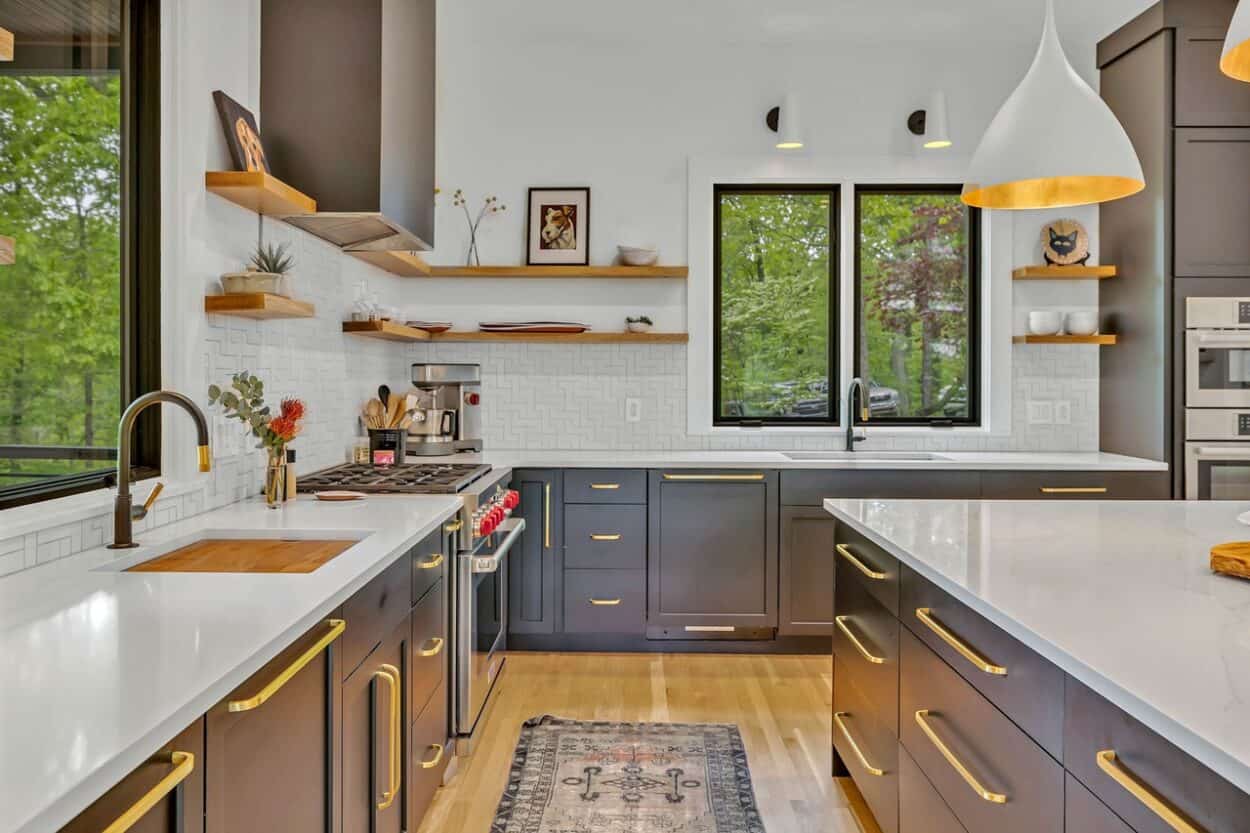 "Sexy lighting, lots of windows and open shelving with eclectic items provide personality and warmth. If you can make folks feel welcome and comfortable in your kitchen, provide great food and an interesting playlist, strangers become friends!"
Melissa made sure every element was on point. Every light fixture was either handmade, imported, or purchased from a specialty vendor and all the tiles were either handmade or hand painted.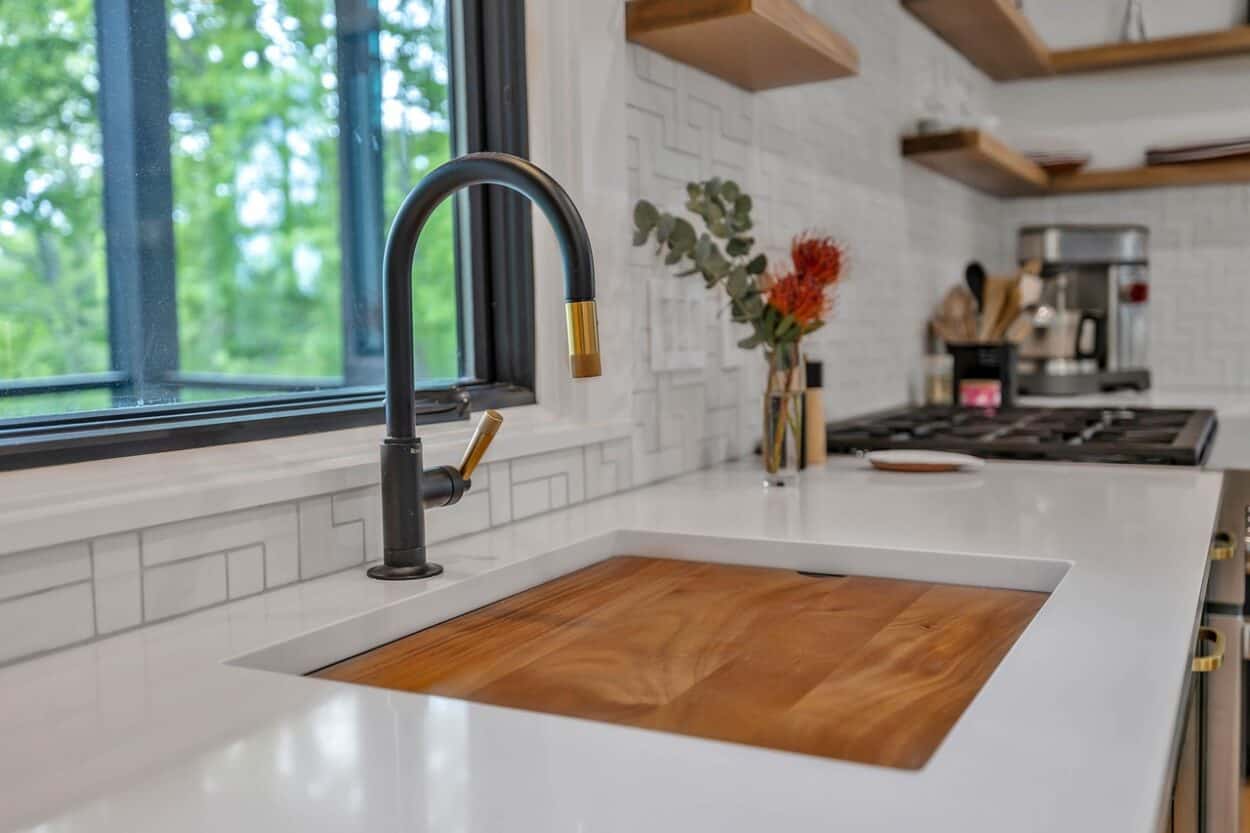 Heading outside, there's even more space to entertain friends and guests thanks to an impressive tiered deck system that's both functional and visually appealing.
Mimicking the attention to detail showcased throughout the house, the expansive decks were constructed with all under-mounted hardware and screws to prevent anyone from ever stubbing their toes on such things.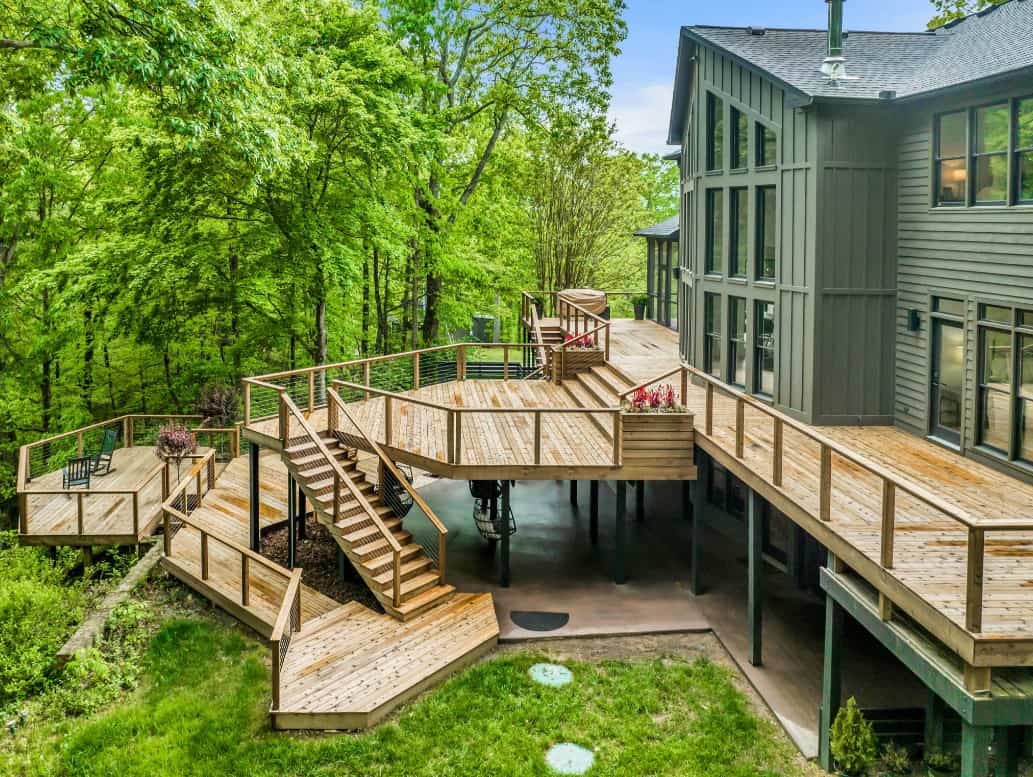 It's also worth noting that part of the 18.6 acres the property sits on falls under a "revocable greenbelt", allowing the homeowners to pay significantly reduced property taxes — less than $4,000/year.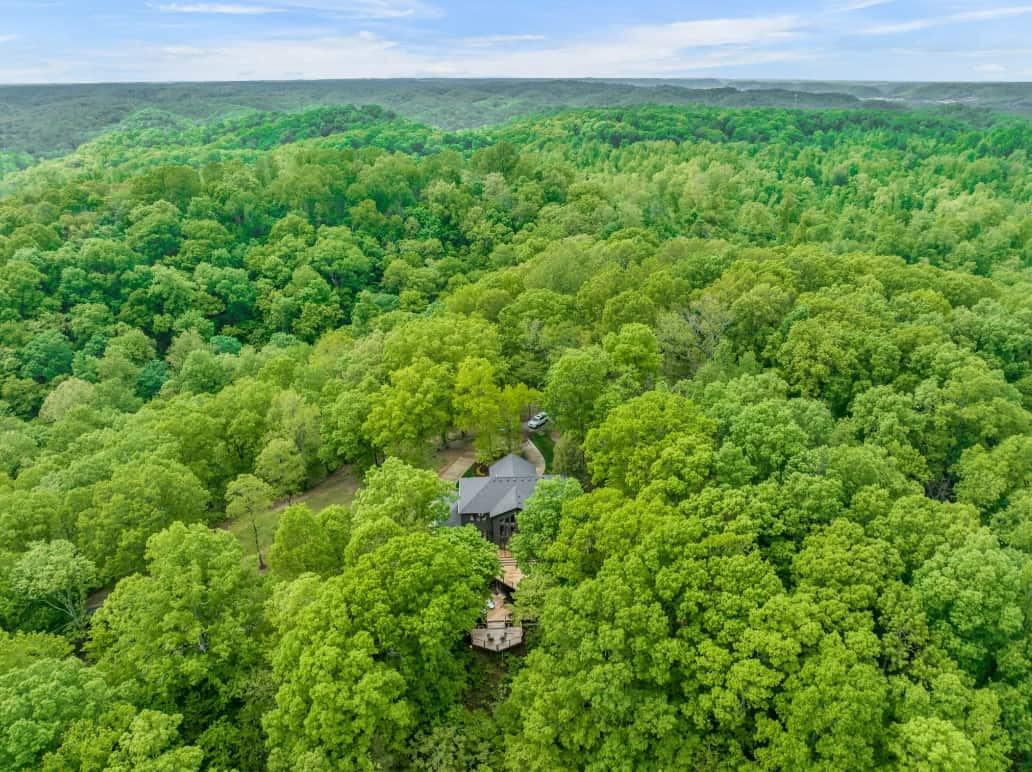 Chris Grimes of local Nashville brokerage Corcoran Reverie holds the listing.
More stories
Food Network's Valerie Bertinelli bids adieu to her lovely L.A. home
Celebrity Chef Giada de Laurentiis Sells Scenic Pacific Palisades Home for $7 Million