A two-story gem designed in 1921 by renowned architect William Lee Woollett, laden with L.A. art and architecture history, has recently been hit the market in Outpost Estates.
The home was owned for 30 years by Walter C. and Louise Arensberg, renowned collectors and patrons of modern art. The couple were visionaries of their time, passionate about the avant-garde movement and constantly pushing boundaries in the art world.
When they acquired this Mediterranean Revival-style residence in 1927, they saw beyond its mere structure.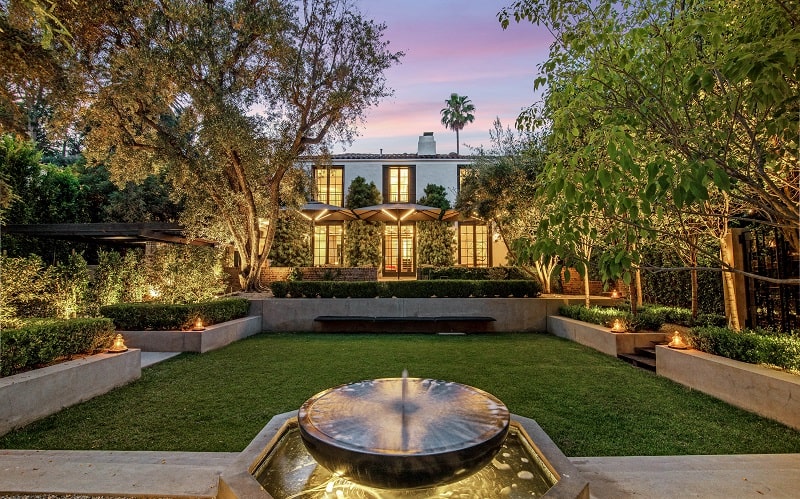 To them, it was a colossal canvas waiting to be filled, with its walls, floors, outdoor structures, and L-shaped layout offering endless creative possibilities. 
The Los Angeles home that defined modern art
Paintings and sculptures adorned every wall, nook and cranny, and even graced the porch, doors and bathrooms. The property also hosted 4,000 rare books and manuscripts.
Louise died in late 1953 and Walter a few months later. They left their home an absolute treasure trove of art, filled to bursting with nearly 1,000 pieces.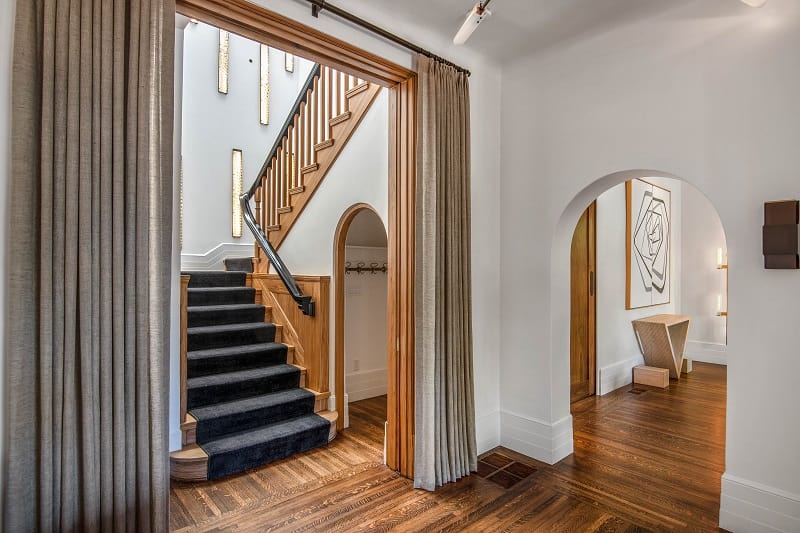 After their passing, the couple's art found a new home at the Philadelphia Museum of Art, while their impressive book collection was donated to California's Huntington Library.
But the house will forever be associated with the timeless works of art that once adorned its walls.
The home and the collections it housed were even the subject of a 2020 book, "Hollywood Arensberg," published by the Getty Museum. Following the book's release, Architectural Digest ran a feature on the historic property, calling it "The Los Angeles Home That Defined Modern Art".
Its architectural journey, with additions by Richard Neutra, John Lautner, culminated in an extensive $5 million renovation
The Arensbergs also had a deep love for modern architecture and had commissioned various additions to the home over the years, some of them to accommodate their remarkable collection.
Their roster of architects reads like a who's who of cutting-edge designers from the era: Henry Palmer Sabin, Richard Neutra, Gregory Ain, John Lautner, and Henry Eggers.
Some of the home's special features include a movie theater by Gregory Ain, an office by Richard Neutra, and a carport by John Lautner with a turntable for easy entry and exit to the estate.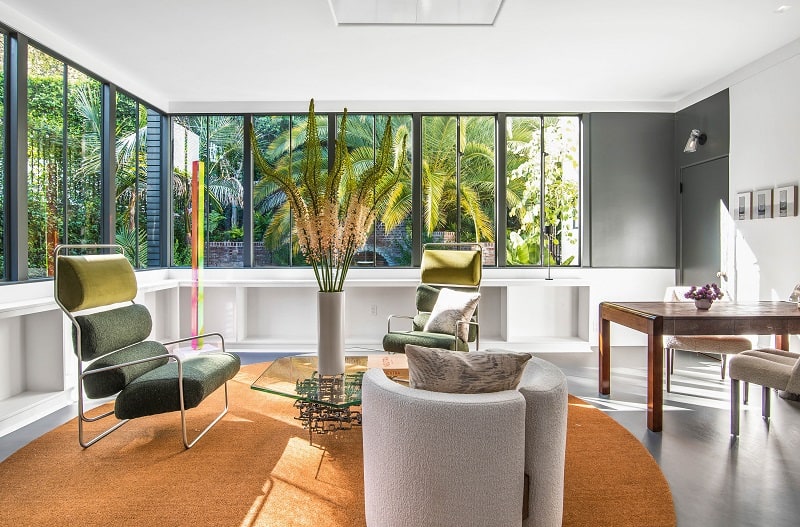 Earl Stendahl, a close friend and neighbor, acquired 7065 Hillside Avenue and turned it into an extension of his Wilshire Boulevard gallery. Following his death in 1966, his family kept running the gallery for many years but eventually fell hopelessly behind on property maintenance. 
Related: Richard Neutra-designed stilt house looms over the San Fernando Valley in Los Angeles
When Heithaus and Browning bought the residence, it had no running water or toilets, and the kitchen had been destroyed by fire. Parts of the second floor were rotting.
The two spent $5 million and five years on renovations, bringing the property back to near-original condition. They restored walls, installed new plumbing and electrical systems, and added a stunning fountain and white concrete table with seating for 12 to the front garden, greatly enhancing its charm.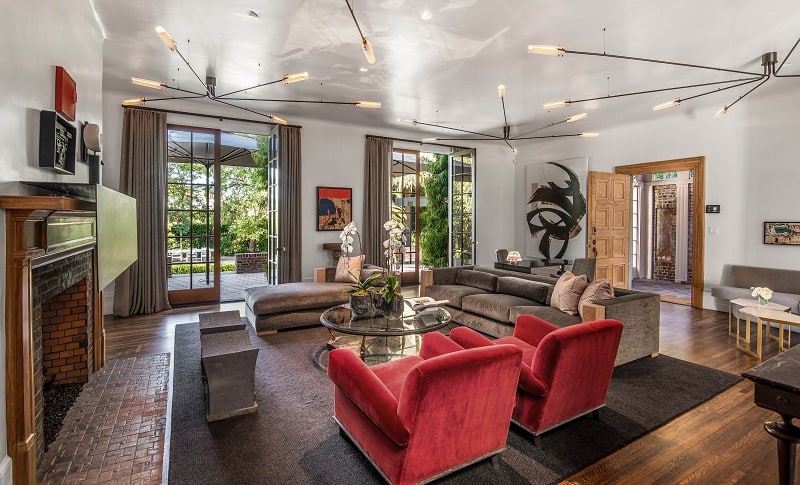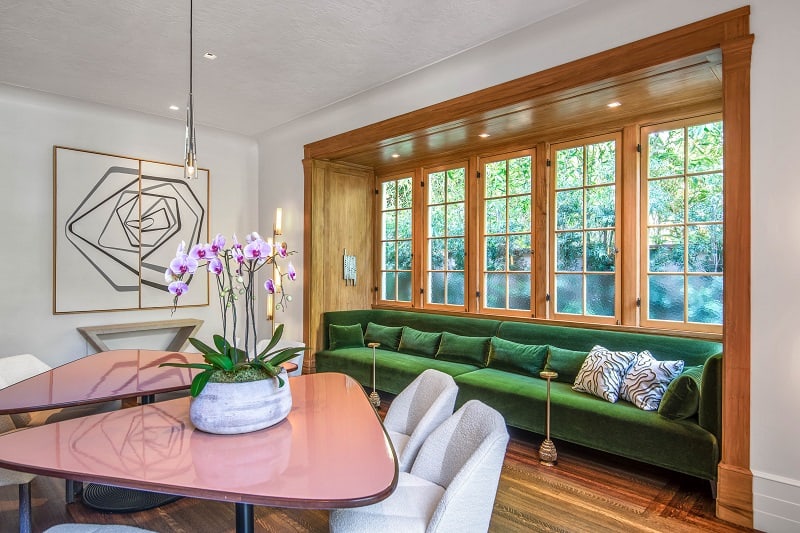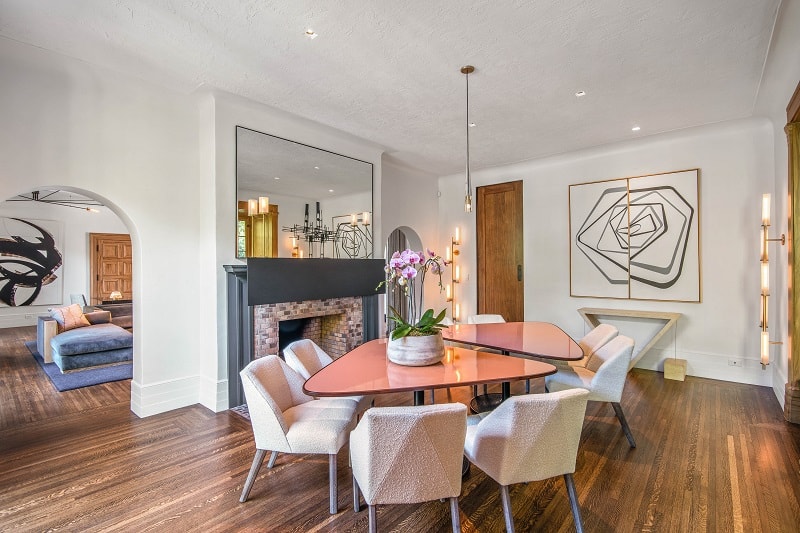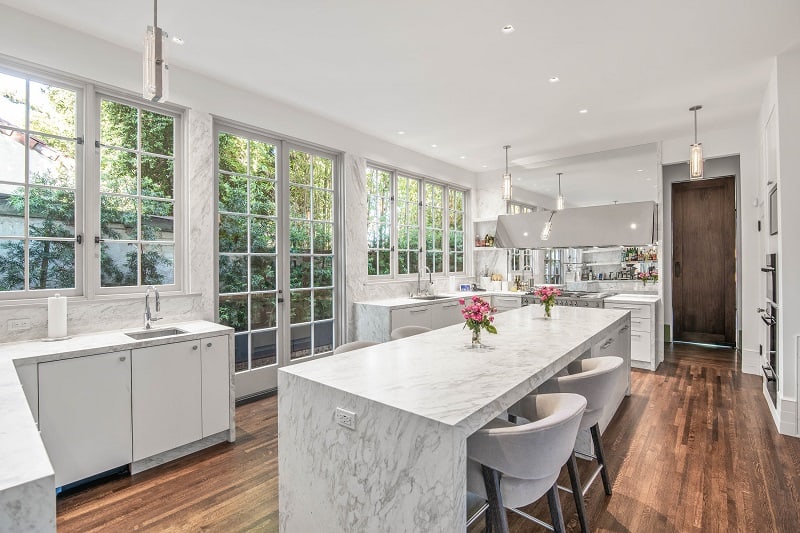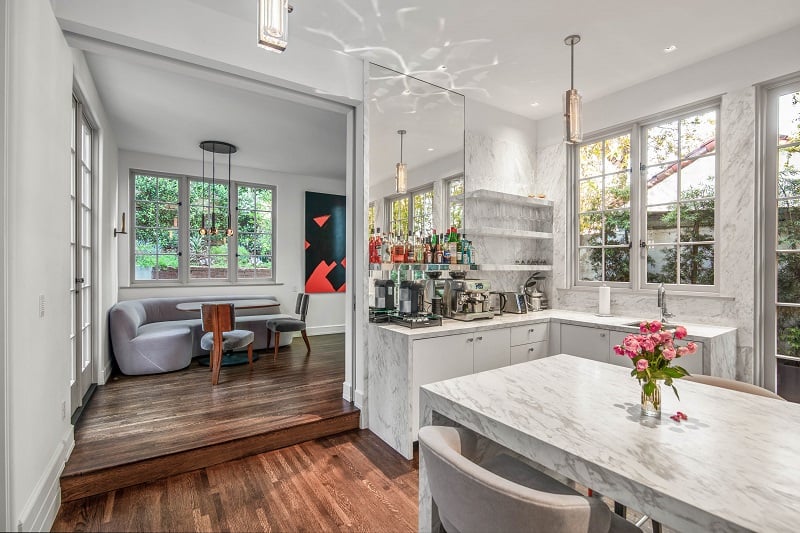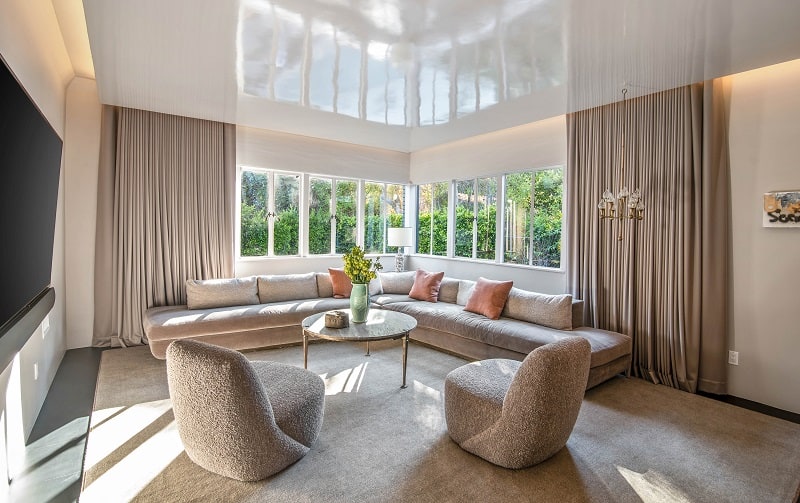 The Arensberg house is now on the market for $8.5 million
Now, Browning and Heithaus are ready to sell. While their profit may not be enormous given the $5 million investment, they take pride in having restored a cultural landmark (as designated by the City of Los Angeles) back to its former glory.
Acquired for $2.34 million in 2017 by owners Marco Heithaus and Jonathan Browning, it's now proudly presented by The Agency's James Harris and David Parnes.
The two-story residential building offers 4 bedrooms and 6 baths across 5,612 square feet of living space. The living room, dining room, and owner's suite all have large fireplaces.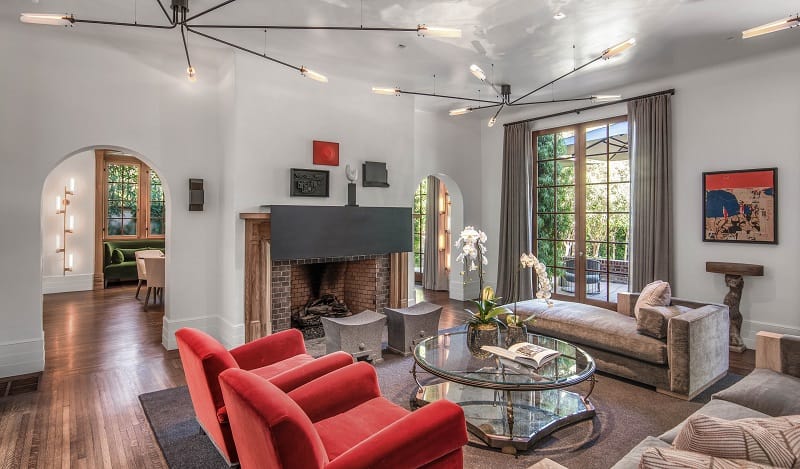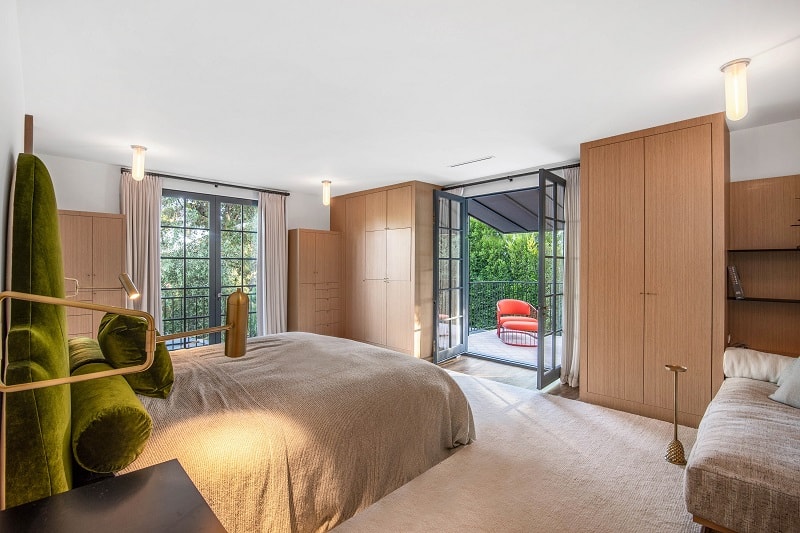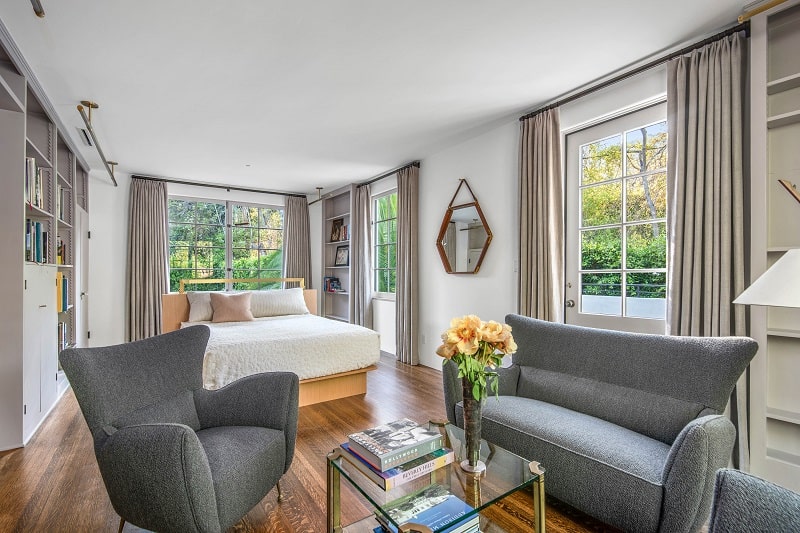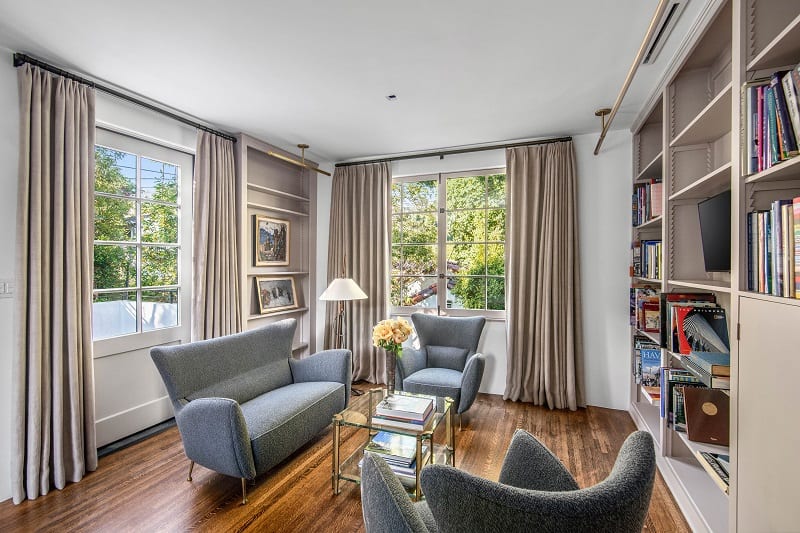 Outdoor amenities include a saltwater swimming pool with a spa, an outdoor kitchen, jaw-dropping fountains, and a sunken garden with a stone dining table that easily accommodates 12.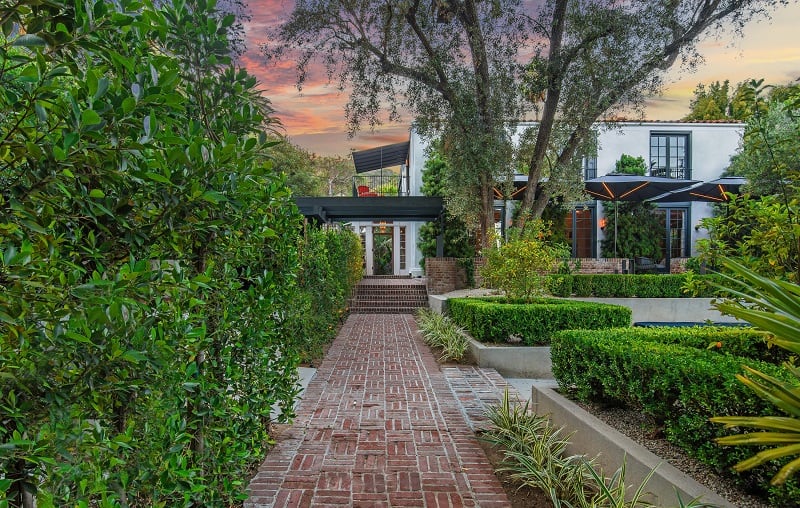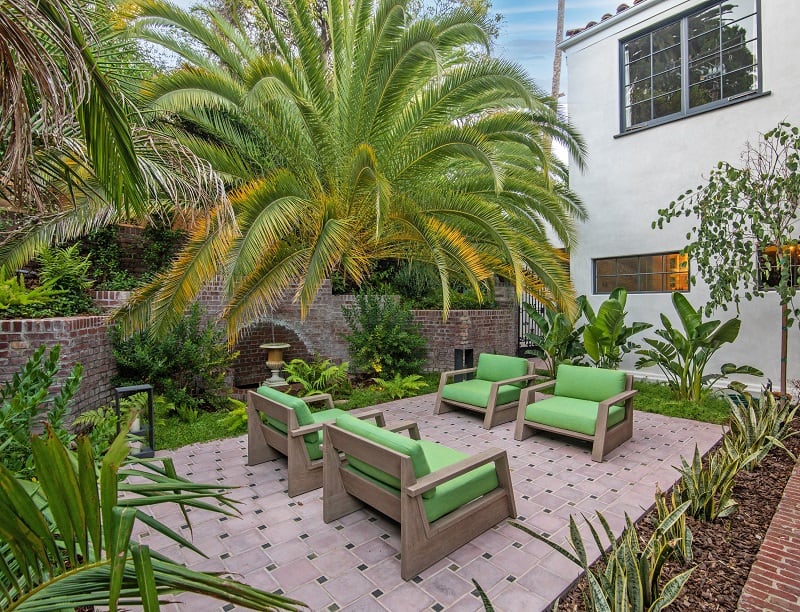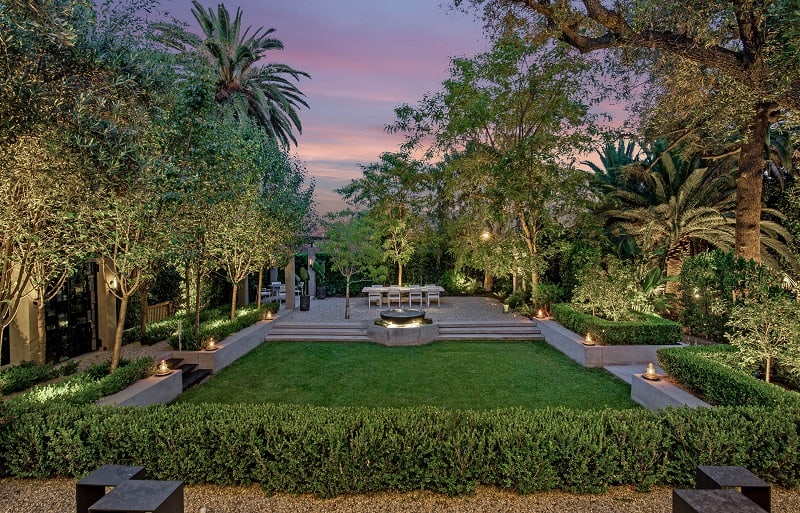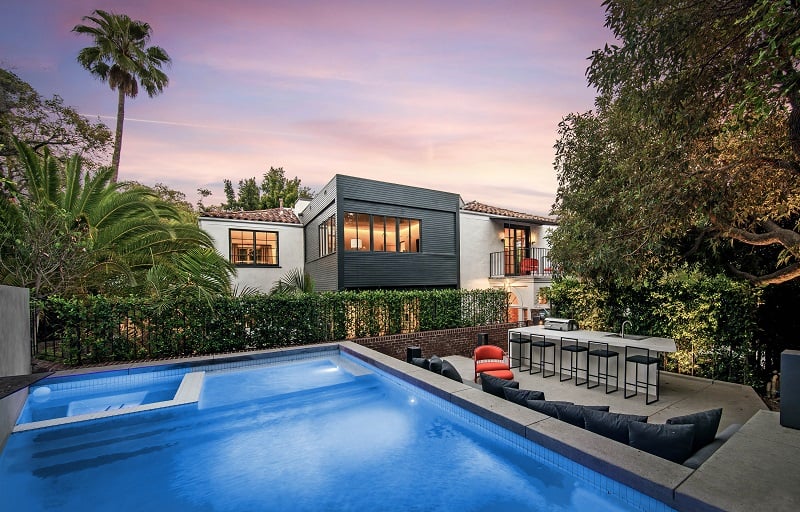 The $8.499,000 asking price stands out in Outpost Estates, a community where the Spanish-Revival style dominates. Yet, the home's pedigree is like no other.
Original masterpieces by Pablo Picasso, Salvador Dalí, Paul Klee, and the ever-scandalous Marcel Duchamp have all adorned the walls, creating irresistible allure. It probably won't be long before some art- or history-loving buyer answers the call of this remarkable property.
More stories you might like
A music producer's $15M home, beautifully redone by architects behind Nobu Hotels & Soho House
The Remarkable Sheats-Goldstein Residence in LA: Past, Present and Future
Historic $25M townhouse with ties to Andy Warhol was once the epicenter of New York City's art scene