A sun-drenched loft with double-height ceilings and great views of the Queensboro Bridge recently hit the market, and we're dying to talk about it.
The 1,340-square-foot apartment is part of 205 East 59th Street, a 27-story condo building with a killer location in the Upper East Side and only three apartments on each floor, something you're not likely to see often in Manhattan.
Priced at $2,290,000, the loft has a large, gorgeous living room with double-height ceilings, a fireplace, and an open gourmet kitchen. Two spacious split bedrooms and two full baths complete the picture, along with two balconies that open up to picture-perfect views of the Queensboro Bridge.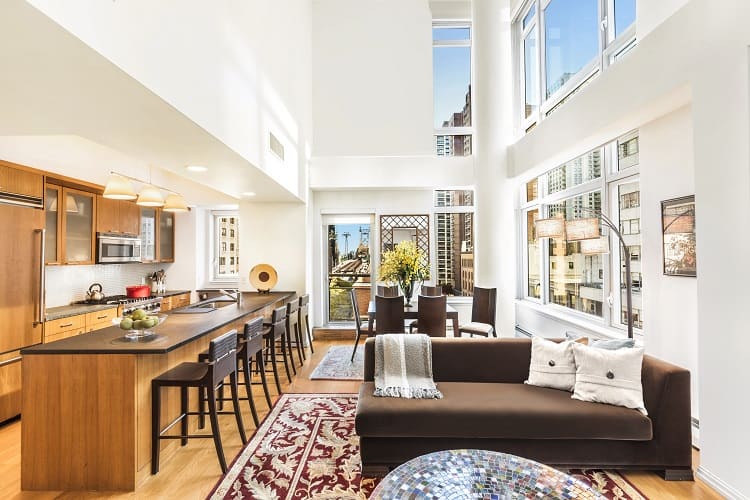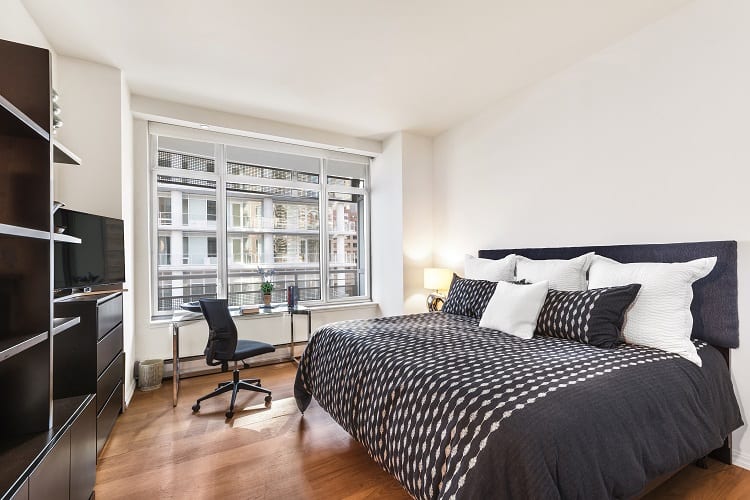 Last listed for sale in 2017 with a $2,525,000 price tag, the condo at 205 East 59th street is now back on a market with fresh representation and a more affordable asking price.
Cecilia Serrano and Hala Lawrence of Warburg Realty are tasked with finding a buyer for the 1,340-square-foot loft.
When it comes to the building itself, amenities at 205 East 59th Street are downright impressive, as residents have access to Sky's the Limit Concierge Service, a full-time doorman, central air conditioning, a roof deck and a garden.
Not to mention that the building has its own private puppy park, making it especially appealing to dog owners.
The building is close to Central Park and the restaurants and retail stores along Third Avenue, with the Yankee Stadium being just a short ride away on the 4 train.
That last detail may have peaked the interest of soccer legend Andrea Pirlo, who at one point was considering renting in the building. And while Pirlo hasn't moved in (as far as we now), 205 East 59th St has all the chops to attract celebrity tenants, which only adds to the appeal of this sun-drenched loft.
More luxury homes in NYC
Very Vogue: Greta Garbo's Longtime Apartment in New York Lists for $7.25 Million
Loft Inside a Former Theatre in Hell's Kitchen Wants $2.4 Million
The Many Famous Residents of the San Remo, NYC's First Twin-Towered Building
The Conjuring House Sells for Over $1.5 Million Despite its Sordid History