Everyone craves a well-decorated house but executing that is no piece of cake.
Either you have to employ a renowned interior designer or have to be apt enough yourself to be doing it just the right way. 
Let's go into over a list of tips that will make your job easier — without having to break the bank or do major changes, but that can significantly up the appeal of your home.
#1 Accentuate a wall with art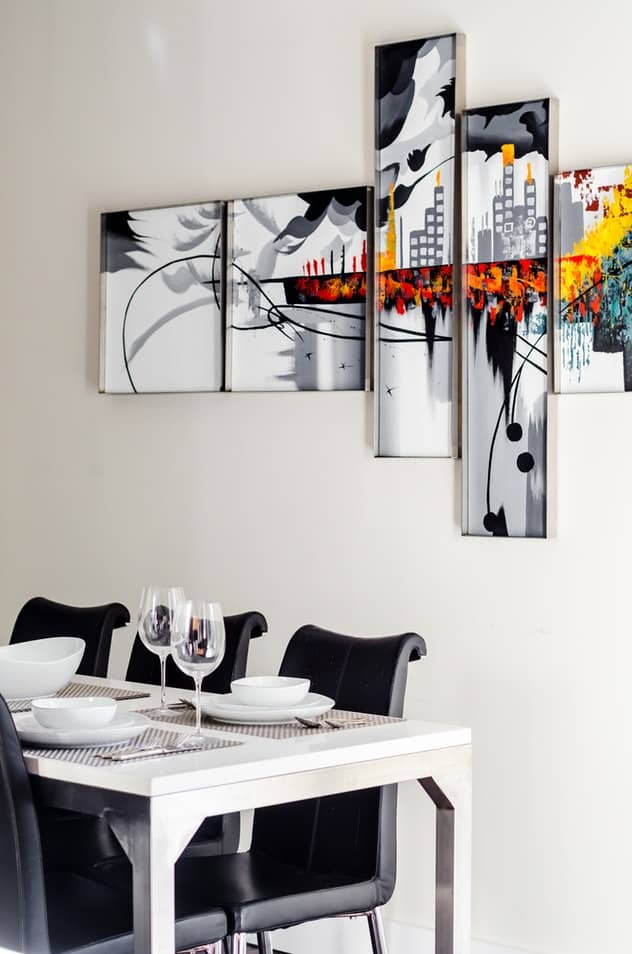 Focus is crucial in interior design – It should be subtle yet immensely depictable. You'll want the viewer to automatically gaze upon a given spot you accentuated without signaling him in any way.
Creating a gallery or frame wall is a smart way of doing that. It can be anywhere from the central TV lounge of your house to your bedroom or guest room.
If you are dedicating a large wall to frames, it should make sense in terms of perspective and colors; you can't simply mix wildlife landscapes with model portraits.
If it's a small part of a wall where 3-4 paintings would do, you can be as absurd as you like. Consult online platforms for tips on creating an alluring gallery wall because as elegant as it can be if done well, it can be equally chaotic if performed poorly.
#2 A statement pendant
Ah, the pendants! Whosoever invented them should be kissed on both cheeks. Purely royal in their representation, they are suitable for rooms of all sizes.
Adding one in the bedroom can uplift the whole space, hanging a tiny one in the bathroom can make it look grandiose and attaching a crystal combination in the drawing-room is enough to awe-inspire your guests.
#3 The 3-piece mirror set
Don't want to spend too much time deciding on a striking feature to add to your decor? Jump straight to these mirror sets.
Available in thousands of combinations and sizes, their sleekness is trustworthy – and they're guaranteed to make your place "glow up" after they've been added into their place. 
They are versatile; not only do mirrors make your space look larger than it actually is, but they are also ravishing embellishments, with real-life applications too. The only important thing to remember is to choose the design and size according to the dimensions of the room.
#4 Table lamps are your friends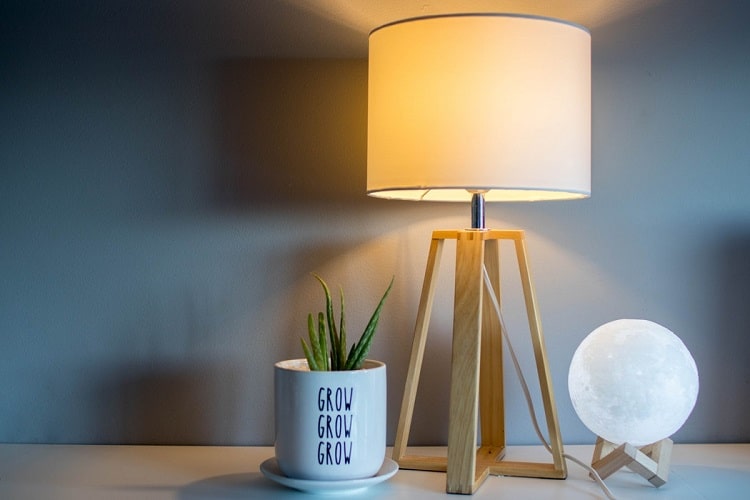 More of a trusty decorative friend! These small lighting fixtures would only glow at night so what purpose do they yield in the daytime? That's right – Ornamentation! Contemporary lamps for decoration have revolutionized the scope of their operation.
Those previously shaped as hooded pieces only are now transfigured into chic and interesting shapes. They give a meaning, a hint of glamour and a tinge of relaxation to the room they are kept in.
#5 Wooden-shelved background for the bedroom
Bedrooms don't always have to contain a large bed paired with side tables on each side. Like everything else, they deserve to evolve as well and they are. 
A wooden background for the bed with integrated shelves that store all sorts of stuff can make a room look bigger and fuller and grant new focal points. This rustic scheme will diffuse coherently with your contemporary bedroom interior.
#6 Use lighting fixtures as wall sculptures
Wall sconces can never become obsolete – they provide illumination and design without consuming additional space, rather they play their part to fill up void spaces on walls.
If you are fed up with decorating walls with paintings or hangings, try these "helpful friends" and you are sure to get impressed. They can be used as a singular piece or in pairs on sides of a central fixture like a TV, scenery or an entertainment center.
#7 Integrate rugs
Rugs add color and spark to a room without taking any space. There are circular, rectangular, octagonal or irregularly shaped ones to choose from, not to mention countless colors and patterns that can truly help bring your space together.
Lay them under the leg side of your beds, beneath the central table of the lounge or under the dining table to see their real magic.
They can perfectly be matched with the color of the furniture or walls and grant a softening yet strong touch to the space.
#8 Get metal in the kitchen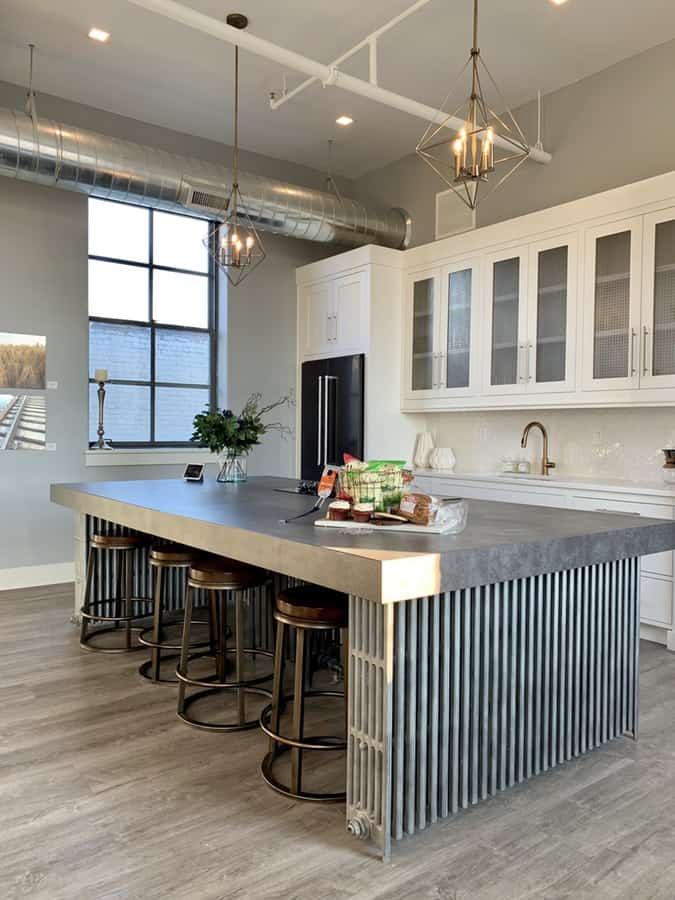 You can keep every room of the house tidy and organized at all times of the day except the kitchen. It's bound to get messed up with unorganized water bottles, unwashed plates and cutlery lying around — it is, after all, the most hardworking room of the house.
But do you know that metals can make a place look less dirty and cluttered? Their silver shade doesn't resonate multiple colors as opposed to ceramics and plastic and when metallic cutlery is stacked neatly, it looks way more relaxing.
You can nail steel beams under the cupboards and hang metallic accessories like holders, and organizers which saves space and improves order. Plus, creating a more industrial feel in your kitchen will add appeal to the entire home!
These helping tips leave lots of room for your creativity in terms of design considerations, placement, sizing, and price. Be imaginative but within safe limits!
10 Unique Picture Frames and Holders to Create the Perfect Photo Wall
Why Hire a Professional Interior Designer? Here are 6 Top Reasons
These are 'Queer Eye' Bobby Berk's Top 6 Choices for Wall Décor
How to Successfully Integrate Smart Home Tech into Your Own Home