In the hillside neighborhood of Los Feliz, in the greater Hollywood area of Los Angeles, California, lies a unique architectural property that's been holding headlines for decades.
With its distinct design and colorful history, the striking Sowden House is a stunning example of Mayan Revival American architecture, bound to capture the attention of anyone passing it by.
Also known as the "Jaws House" – due to its unusual facade that many say resembles the gaping open mouth of a great white shark – or the "Franklin House", the property has gained a much darker notoriety over the years, now often being referred to as the "Black Dahlia house" – and for good reason. 
So let's take a closer look at the grim history of the Sowden House, the unique 6,000-square-foot neo-Mayan mansion set in the heart of modern Hollywood.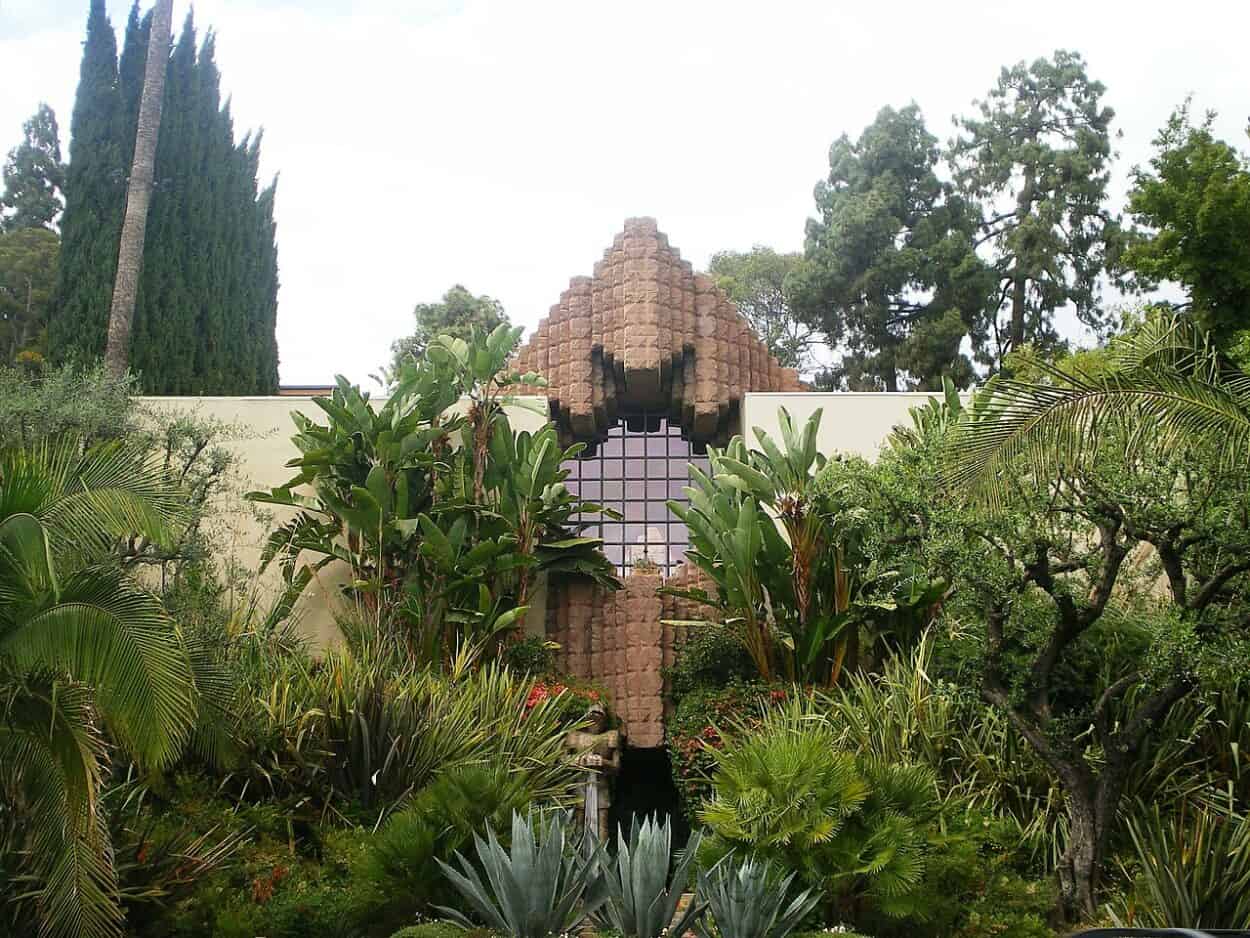 It was designed by Frank Lloyd Wright's son
If the house looks eerily similar to legendary architect Frank Lloyd Wright's projects – particularly the Ennis House (aka the Blade Runner house) – there's a good reason for that.
The Sowden House owes its unique design to Lloyd Wright, the son of legendary architect Frank Lloyd Wright.
Carrying on the legacy of his father, who worked with molded concrete tiles and blocks to create structurally innovative buildings, Lloyd Wright used concrete textile blocks to erect the Sowden House. The technique, just like in the case of his father's best works, created a unique structure that's reminiscent of ancient Mayan temples.
Infamous for its distinctive design, the 1926-built Sowden House is rectangular in shape, with four connected wings looking in on an enclosed central courtyard.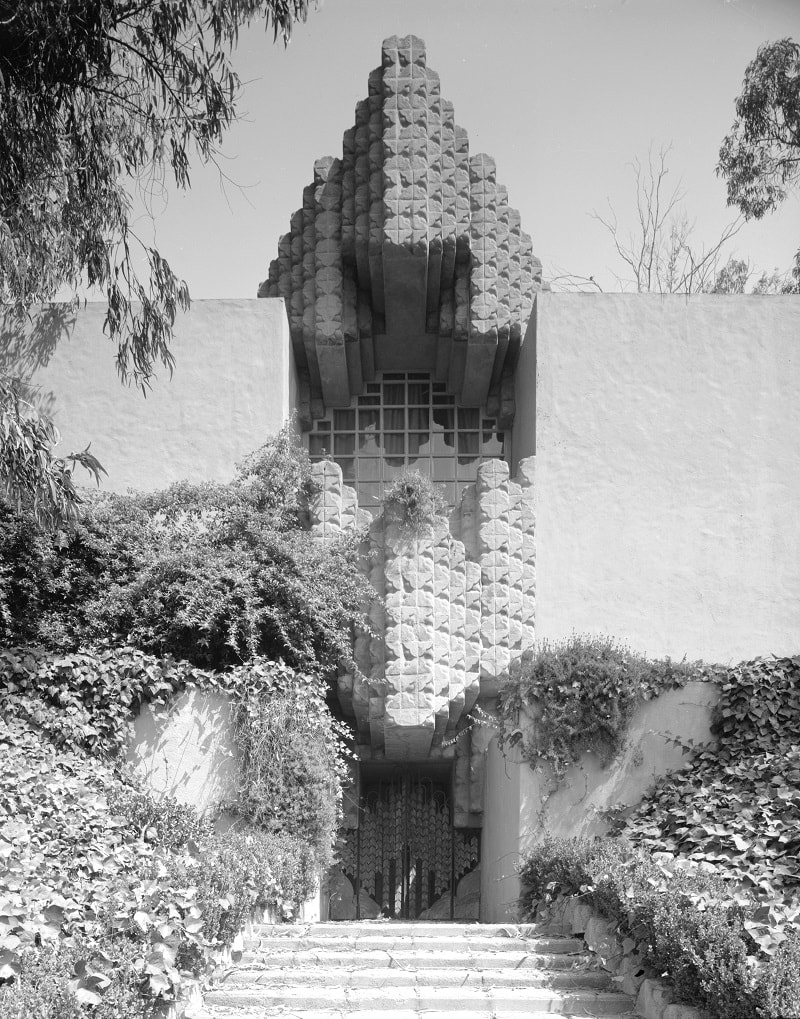 Lloyd Wright built the unique house for his personal friend John Sowden, a painter and photographer who wanted a showplace where he could entertain his friends in the Hollywood film community.
So Wright fitted it with a stage, secret room, central courtyard, and ornamented concrete blocks. But despite the architect's stellar work, John Sowden didn't live long in the Franklin Ave. house. By 1930, Sowden was likely fed up with the public's reaction to his uniquely designed house and sold it.
Related: The Derby House, the second most famous home ever designed by Lloyd Wright Jr.
The house traded hands a few more times before its most famous owner took residence here.
The Black Dahlia house: the property's ties to one of the most famous unsolved murder mysteries in history
Fifteen years after Lloyd Wright's friend, John Sowden, parted ways with his unique Los Feliz abode, the Sowden House was purchased by Dr. George Hodel.
Hodel had a thriving practice as a physician and was well-connected within social and intellectual circles in Los Angeles.
He was known for his eccentric behavior and interests, which reportedly included an affinity for the arts and surrealism. George Hodel had ties to people in the entertainment industry and reportedly hosted gatherings at his residence that attracted a mix of artists, writers, and socialites.
With its unconventional design and purported secret passageways, the Sowden House added to the air of mystery surrounding Hodel.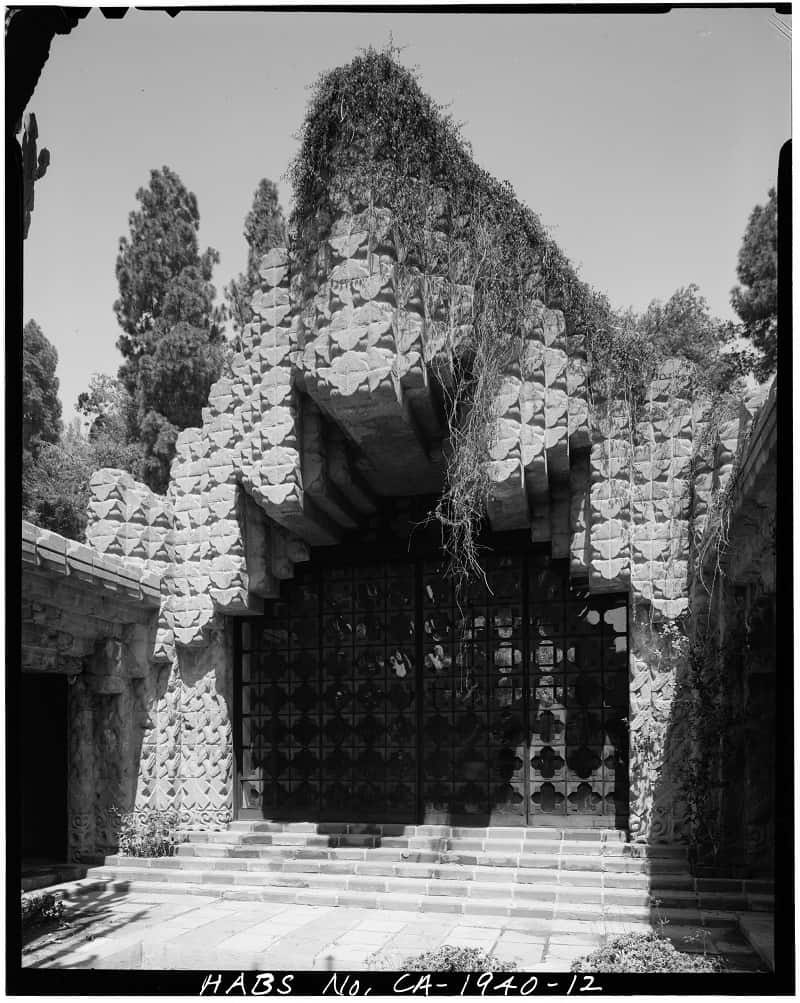 A controversial figure (his own 14-year-old daughter once accused him of assault and incest), Hodel was known to throw sex parties in his Hollywood abode, giving way to many rumors surrounding his wild lifestyle.
The Sowden House became intertwined with the Black Dahlia case due to claims and rumors that George Hodel may have been involved in the murder of Elizabeth Short. These claims were made by Hodel's own son, Steve Hodel, who was a retired Los Angeles Police Department detective.
Steve Hodel alleged that his father, George Hodel, was responsible for the Black Dahlia murder and possibly other unsolved crimes — and even write a series of books about his suspicions and findings, called Black Dahlia Avenger.
He pointed to various pieces of circumstantial evidence, including alleged connections between George Hodel and Elizabeth Short, as well as interpretations of surrealist art and photographs that he believed implicated his father.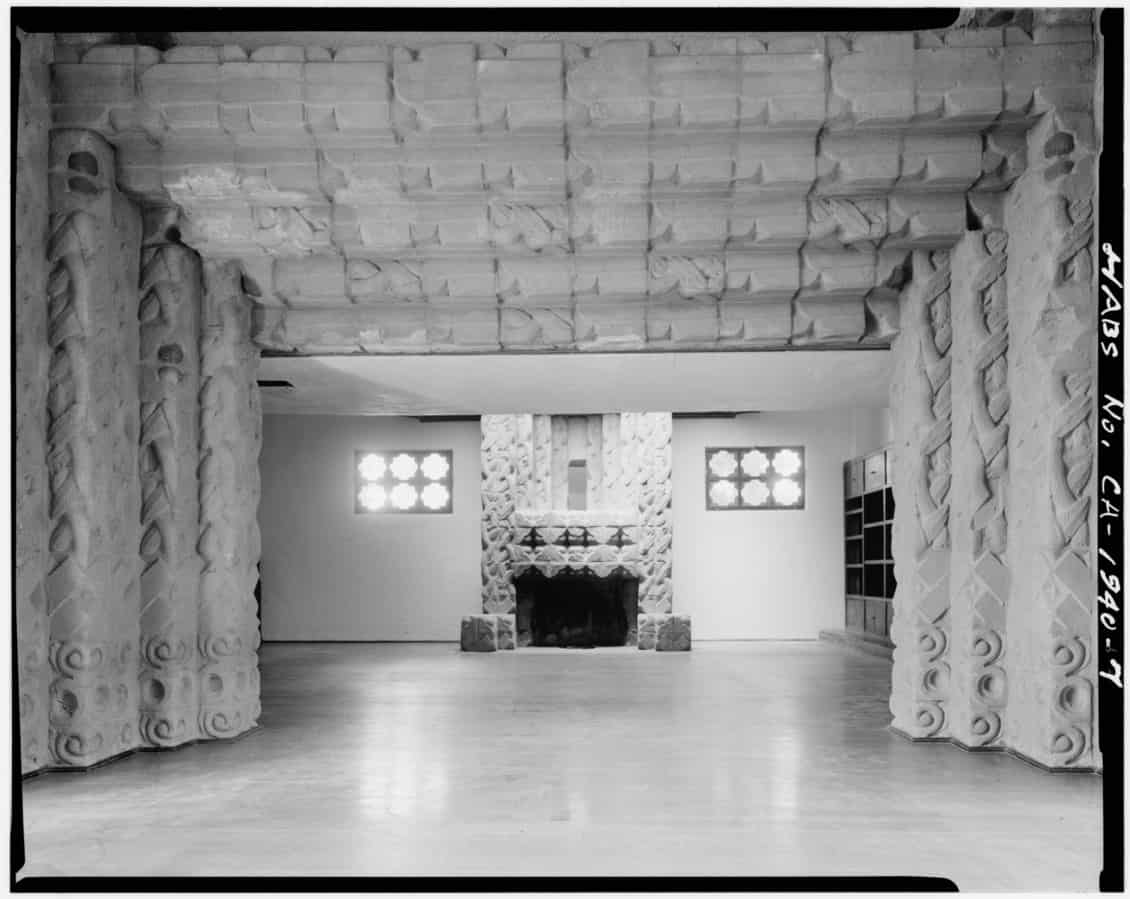 Later on, it was discovered that Hodel had indeed been investigated in the Black Dahlia case.
However, it's important to note that the claims made by Steve Hodel are highly controversial and have been met with skepticism from other investigators and experts. The Los Angeles Police Department has never officially named George Hodel as a suspect in the Black Dahlia case, and the case remains officially unsolved.
The connection between the Sowden House and the Black Dahlia murder remains largely speculative and has generated considerable public interest and media coverage over the years — so much so that people have started calling the Lloyd Wright-designed home "the Black Dahlia House".
But despite the intriguing theories and allegations, the true identity of Elizabeth Short's killer has never been definitively proven, and the case continues to be a subject of fascination and mystery.
The Sowden House in recent years
While the structure at 5121 Franklin Ave in Los Angeles — which is now known as Lloyd Wright Jr's best work — retains its unique facade, many things have changed at the Sowden House.
Half a century after it served as George Hodel's house, designer Xorin Balbes purchased the property in 2001 for $1.2 million, then invested an additional $1.6 million to restore and upgrade it. According to Atlas Obscura, Balbes restored the stonework, converted the three-room kitchen into one, installed a pool and spa in the central courtyard, and added new upscale bathrooms.
Following Balbes' renovations, the house traded hands quite a few times in recent years.
Now a 4-bedroom, 6-bath home worth over $6 million, the Sowden House is owned by Nate Daneshgar, whose family owns Grand Central Market in downtown Los Angeles. Daneshgar paid $6.16 million for Lloyd Wright's neo-Mayan masterpiece back in 2022.
Movies and TV shows filmed at the Sowden house
The Aviator – Martin Scorsese's Academy Award Winning Hollywood biopic includes scenes at the Sowden House, with scenes filmed here featuring Kate Beckinsale and Leonardo Di Caprio (as Ava Gardner and Howard Hughes). The property played the part of Ava Gardner's (Kate Beckinsale) house in The Aviator.
L.A. Confidential (1997), the classic film noir directed by Curtis Hansen filmed two scenes at the Lloyd Wright-designed home, including a dramatic scene set in the kitchen of the house.
I Am the Night limited series starring Chris Pine and directed by Wonder Woman director Patty Jenkins, which tells the story of Fauna Hodel — an American author and motivational speaker who wrote the true-crime memoir One Day She'll Darken: The Mysterious Beginnings of Fauna Hodel. Fauna was Dr. George Hodel's granddaughter.
The 1998 adaptation of Aldous Huxley's dystopian novel Brave New World starring Peter Gallagher and the late Leonard Nimoy was also filmed here – and the design of the house is very fitting for the futuristic totalitarian utopian society Huxley envisioned.
Other movies and TV series that filmed scenes here include Ruby Sparks (2012), America's Next Top Model (Episode: The Top Thirteen Are Chosen, 2006), Nip/Tuck (Episode: Gala Gallardo, 2006), and Studio 60 on the Sunset Strip (Pilot episode, 2006).
Visiting us from a mobile device? Watch this article as a web story and get a quick rundown of 7 interesting & spine-chilling facts about the Sowden House in Los Feliz
More stories
Frank Lloyd Wright's Taliesin house and its three (tragic) lives
Infamous JonBenét Ramsey house in Colorado is on the market for $7 million