In 2021, rapper Polo G banked on his success by gifting homes to the two women most dear to him.
Just a few months after he bought his mom/manager her dream home in Atlanta, the Chicago-born rapper bought a brand new house for his grandmother — a lifelong dream of his.
He shared the joyful news along with a short clip of the house on his Instagram account, which has 10 million followers. The caption gave away how long he'd been waiting for this moment:
"I finally just closed on buyin my granny a house. When I was a lil boy I used to tell her I was gone get rich & make it happen when I grow up."
After the house-gifting was done, Polo G went on to nab a fabulous new mansion for himself.
In fact, the purchase came just as Taurus Tremani Bartlett, known professionally as Polo G, released his highly anticipated third album, Hall of Fame, which includes collabs with Lil Wayne, Nicki Minaj, and Pop Smoke.
The recording artist paid $4.885 million for a massive new home in the Los Angeles area — and it's worth every penny. Join us as we take a tour of Polo G's new house.
Where does Polo G live?
The rapper lives in Chatsworth, a suburban neighborhood in the San Fernando Valley region of Los Angeles.
The area has grown into a hip-hop haven of sorts in recent years, with musicians such as Swae Lee, YG and DJ Mustard all taking up residence there, according to the LA Times.
And Polo G's mansion is on par with that of his celebrity neighbors, clocking in at nearly 11,000 square feet and packing plenty of luxury features — including a car gallery with tens of parking spaces plus a 14-car garage, which make the mansion any car collector's dream!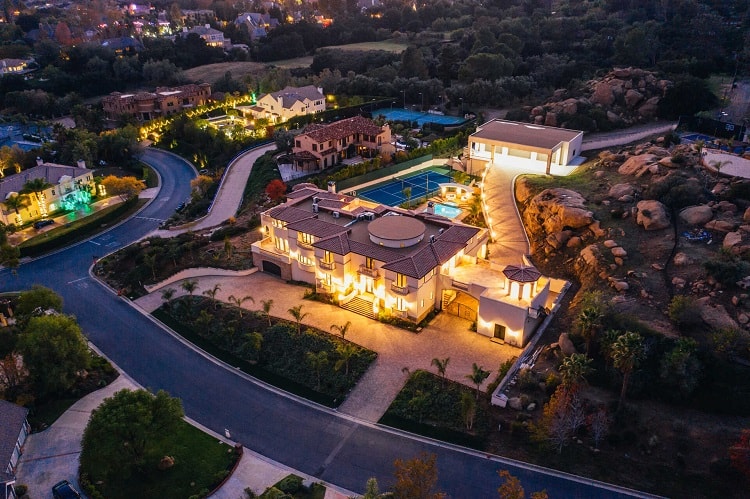 Taking a quick tour of Polo G's house – featured in his 'Fortnight' music video
The rapper truly is into the finer things in life (pun intended).
Set behind guarded gates in the Indian Falls Estates community, his mansion sits on nearly two acres, with a circular driveway leading up to the entrance.
Taking a cue from Drake, who filmed his video for Toosie Slide inside his mansion in Toronto, Polo G also gave us a tour of his swanky L.A. digs in his official music video for Fortnight, which dropped in December, 2021.
But just in case you were too distracted by the good music to pay too much attention to the video's setting, we've rounded up all the deets for you — complete with pictures.
The Mediterranean-style manse was completed in 2018 and comes with impeccable, ultra luxurious interiors.
Polo G's house welcomes guests with a grand foyer with an impressive staircase whose balcony overlooks the elegant living room.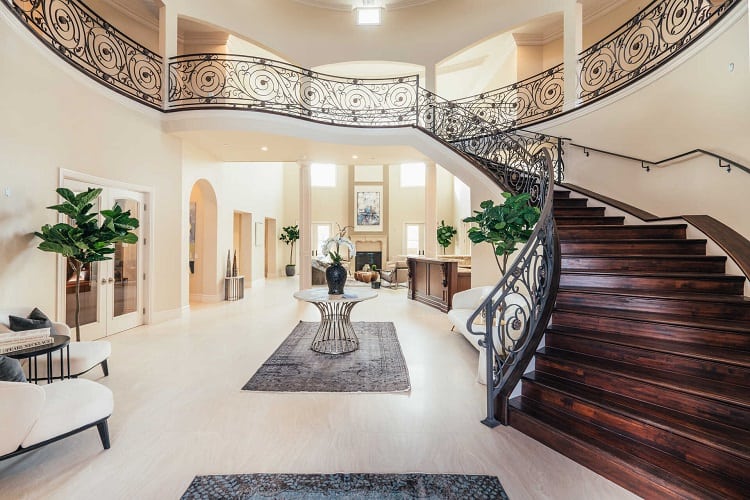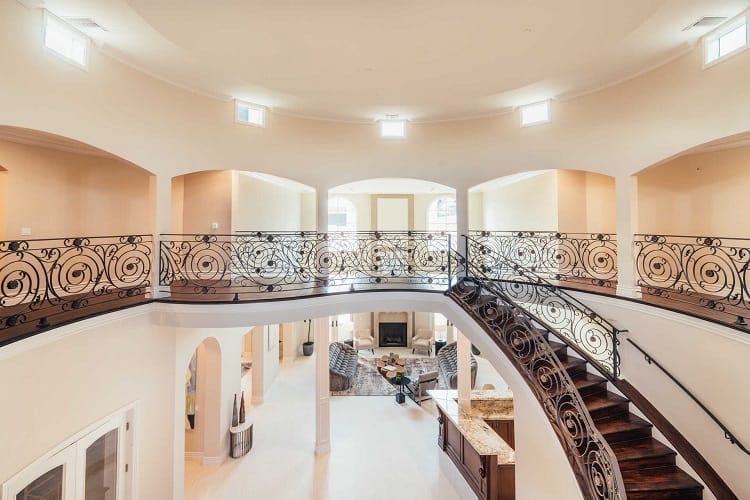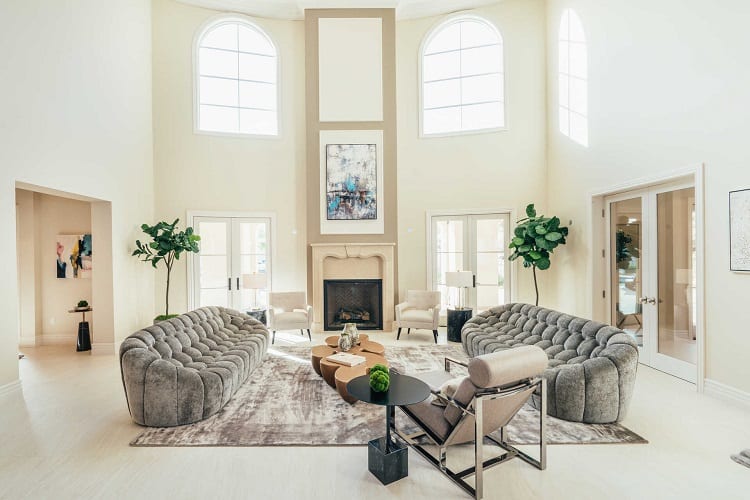 There's also a custom wine closet and bar, formal dining room and a game/billiard room on the main level.
We don't know how crafty he is in the kitchen, but Polo G's house comes with a massive kitchen fitted with a large center island, custom granite slabs and ultra chic cabinetry, as well as Viking built-in appliances.
Upstairs, there are six large bedrooms with exquisite finishes and luxuriously appointed bathrooms (the house has 8 baths in total). The bedrooms have front-facing balconies to take in views of the property and its surroundings.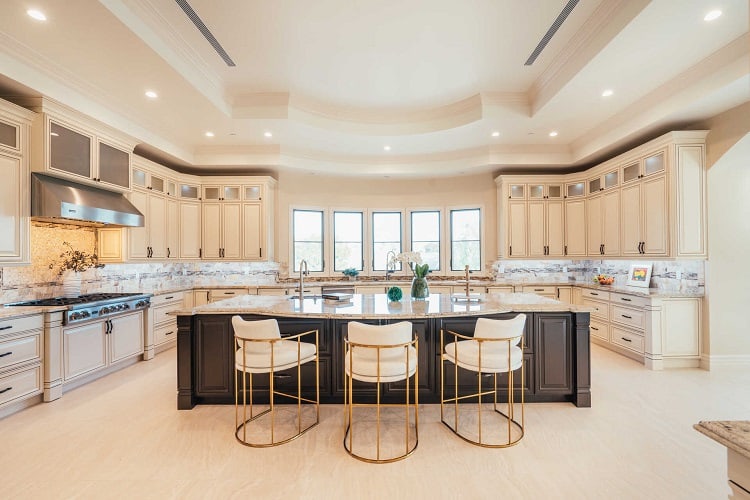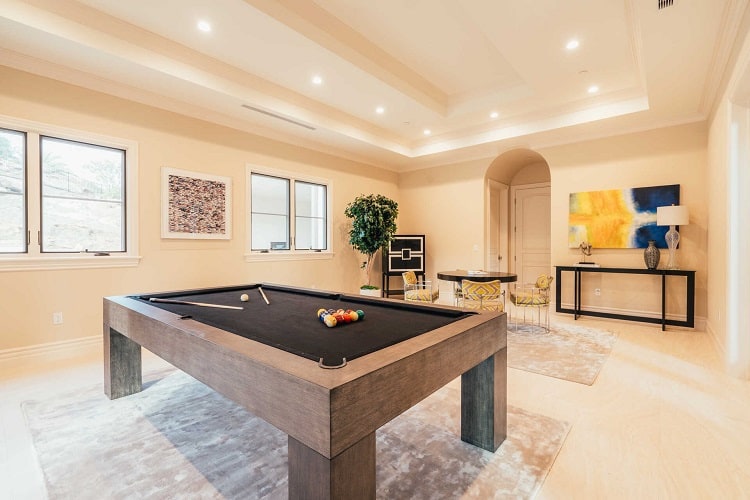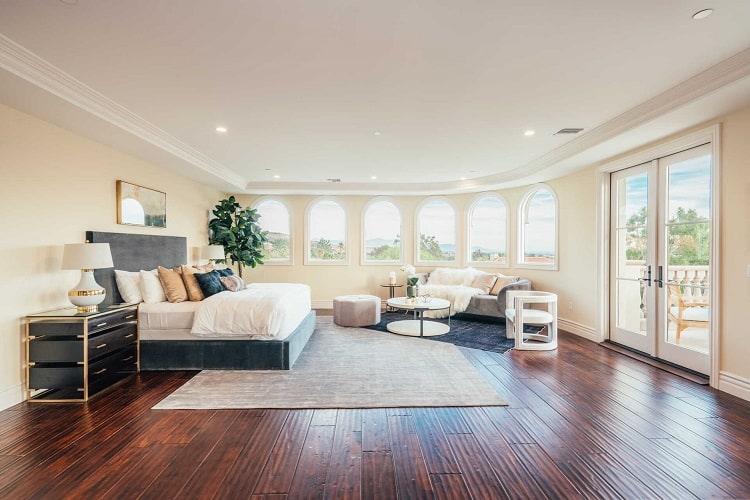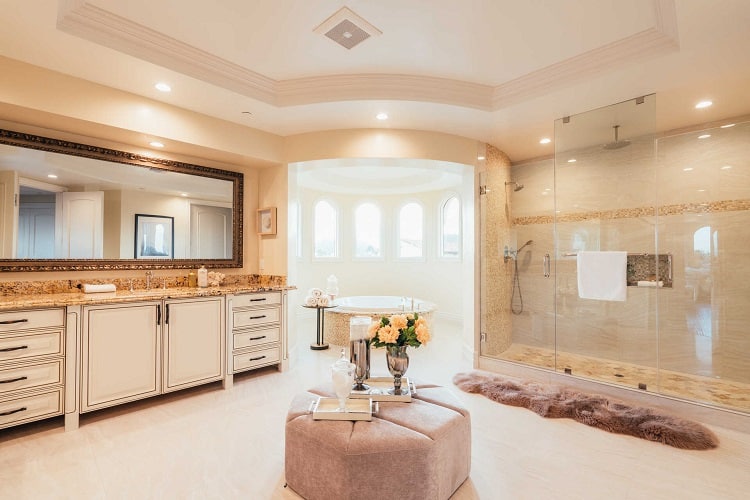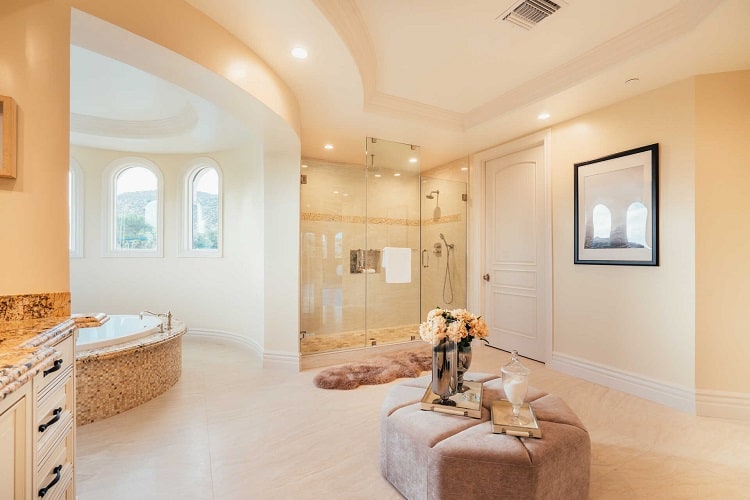 As expected, the luxury features aren't limited to the indoors.
Outside, covered patios provide plenty of room for entertaining guests, as does the large pool area with a detached barbeque covered pavilion. There's also a full size tennis court on the grounds of the estate.
There's plenty of room for all his luxury cars
Polo G's new house is every car collector's dream, with its extensive parking garage making room for 18 cars (including a bus, RV or boat).
Adding to that is a detached garage with large scale doors that spans nearly 3,000 square feet, where the rapper can display his rides.
That was probably one of the biggest draws for the rapper, who is a known car collector. His car collection includes a Rolls Royce Wraith, BMW i8 Roadster, BMW M4, BMW X7, Lamborghini Urus. And with the extra space to store — and display — his fancy rides, chances are his collection will only grow.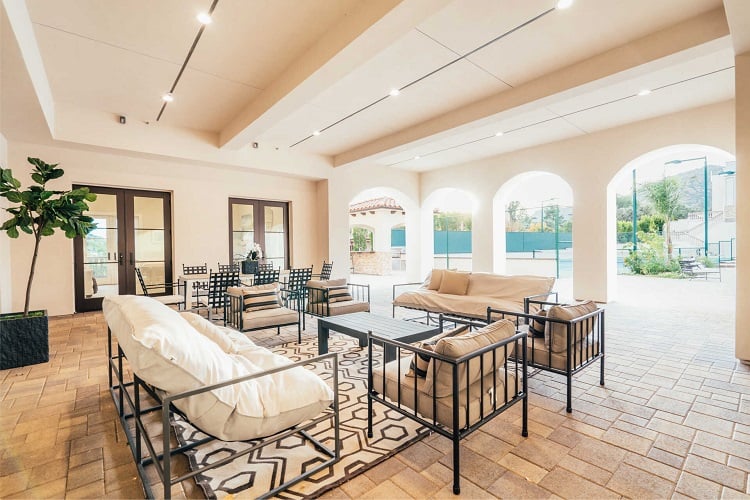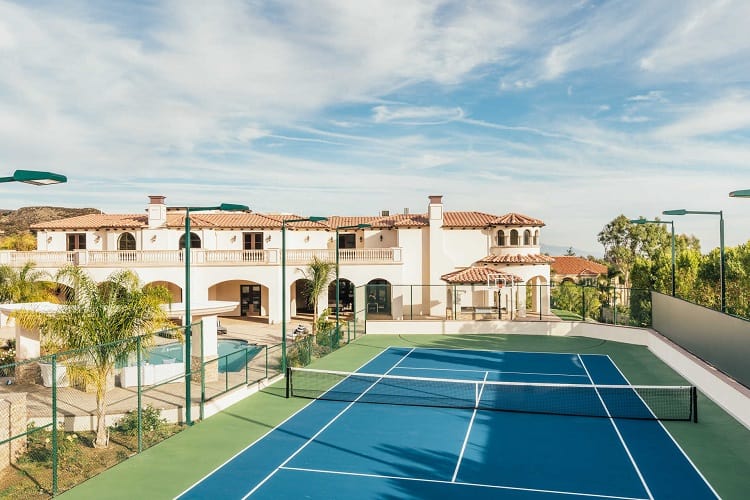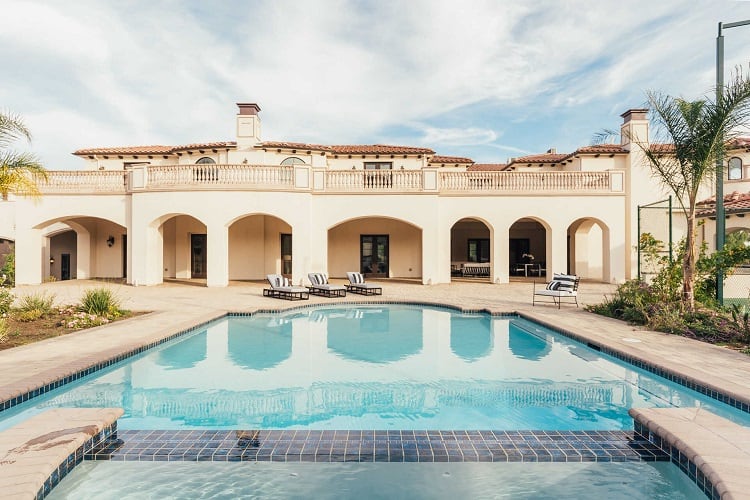 Emil Hartoonian, Bryan Castaneda and Andrew Mortaza of The Agency held the listing and Daniel Dill of WEA repped Polo G when he bought his stunning mansion.
Rapper Polo G, whose real name is Taurus Tremani Bartlett, rose to fame in 2018 with hits like Finer Things and Pop Out (feat. Lil Tjay).
His debut album, Die a Legend, was certified Platinum and was followed by the release of The Goat two years later.
In 2021, Polo G scored his first No. 1 hit with his single, Rapstar, which racked up over 50 million US streams in its first week.
Check out other cool rapper homes
See Inside Travis Scott's House: a $23.5M Ultra-Modern, Yacht-Inspired Mansion
Jay-Z and Beyoncé Live in a Bel-Air Mansion Fit for Royalty
Post Malone's $3 Million Utah Compound Doubles As a Doomsday Bunker
Cardi B's House in Atlanta is Pure Old-World Luxury