Admiring beautiful homes and impressive décor while binging our favorite shows is a guilty pleasure for most. And for Riverdale fans, this memorable TV mansion might strike a nerve.
Located in Hollywood North — a name the Canadian city of Vancouver has rightfully earned with its heavy on-screen presence — this sprawling estate was the scene of Jason Blossom's funeral in episode five of the first season, and went on to play a recurring role in Netflix's popular series Riverdale.
Having such a memorable screen presence, we just had to track down the real-life Blossom family mansion. And while we were at it, we've also pinpointed some other key Riverdale locations — including Archie's house, Veronica's luxurious apartment, Pop's Chock'lit Shoppe, and the Riverdale High School, among others.
Where to find the Blossom mansion in real life: Thornhill's (2 different) locations
Dubbed as Hollywood North, many movies and TV shows are filmed in Vancouver, B.C., Canada. And the Blossom family home is no exception.
Thornhill is the posh residence of the TV family known as the Blossoms — Rose, Penelope, Cheryl, Clifford and Jason Blossom. On the show, the property is a large old mansion set on an expansive estate that included a cemetery where many members of the family had been buried.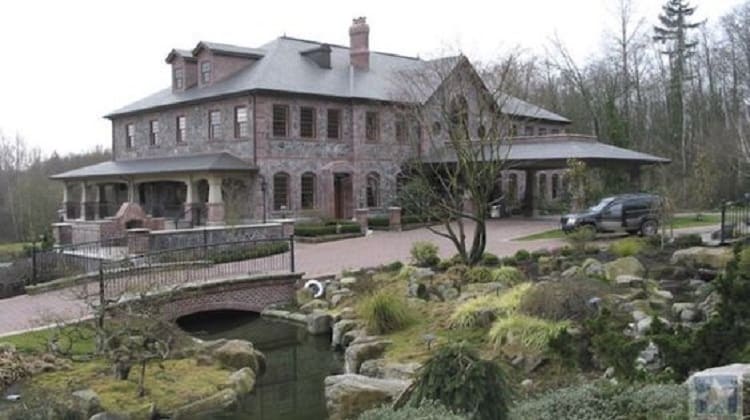 After being set ablaze and nearly destroyed, the sprawling home is brought back to life as Cheryl and Nana Rose move back and start rebuilding the residence in hopes of out-running the Blossom curse.
In real life, Thornhill is a stately mansion set on an expansive estate in Langley, a suburb east of Vancouver. The rural estate, known as Copper Stone mansion, serves as the perfect place for the Blossoms' brood.
The impressive brick and stone manor is the perfect mix of creepy and spectacular. Even Jughead agrees:
"Every town has one, the spooky house that all the kids avoid. Ours was Thornhill, the Blossom family's mansion, with its very own graveyard."

Cole Sprouse's character famously stated.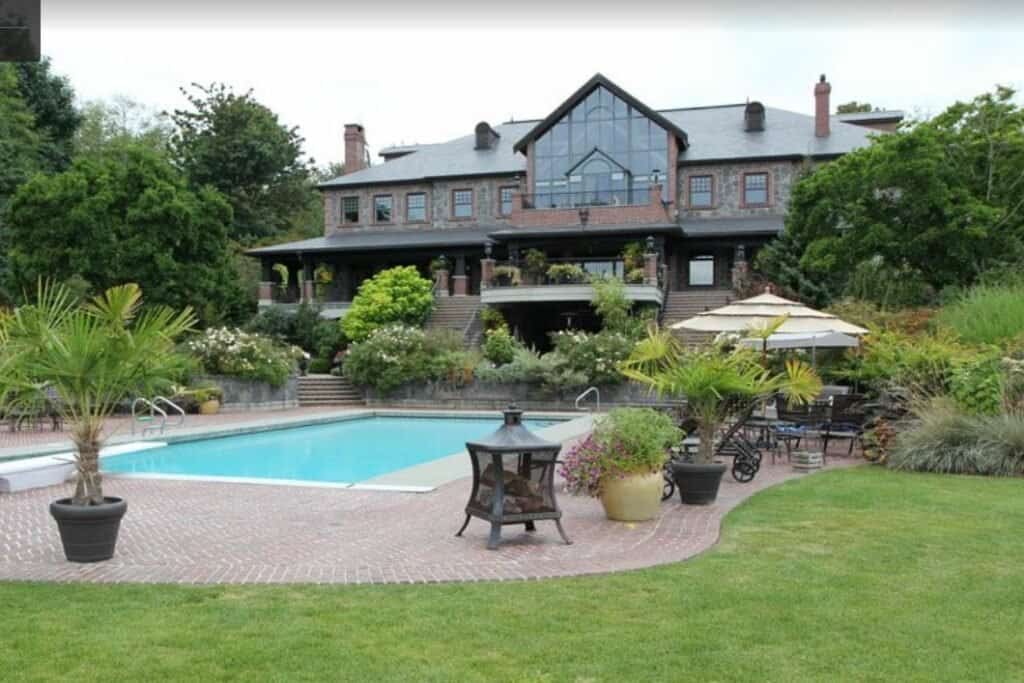 Jason Blossom's funeral was filmed at the Copper Stone mansion. While fans shed tears over Jason, they were also gawking at the spectacular estate filmed at the luxurious Langley property.
The Blossoms weren't the first family to take up TV residence at the Copper Stone mansion. Productions such as Netflix's Dirk Gently's Holistic Detective Agency, A&E's Bates Motel, CW's Supernatural and Robin Williams' 2006 film RV have also been filmed at this stately Langley property.
Not to mention, Thornhill's secret second (or, first) location…
Although it was only featured in the pilot episode, it's worth mentioning the original location of Thornhill.
Nestled in the prestigious properties in the University of British Columbia, Thornhill was originally filmed at this well known Vancouver estate known as the Cecil Green Park House.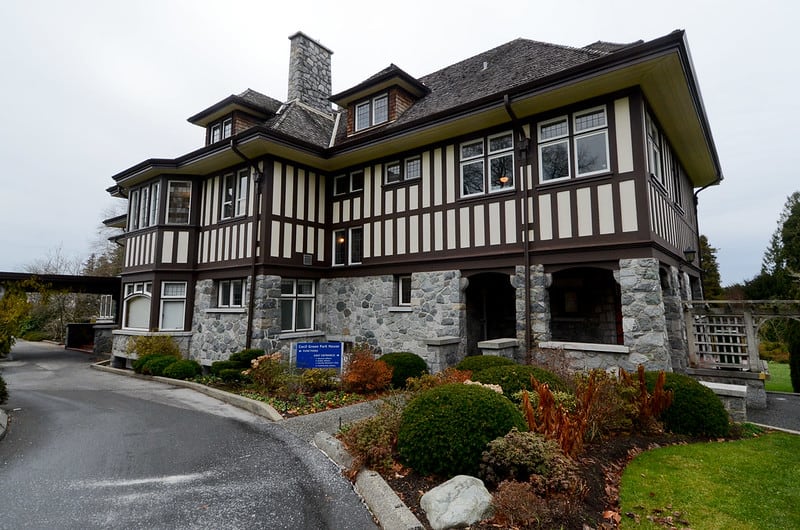 Overlooking the Strait of Georgia with panoramic views of the mountains bordering Howe Sound, Cecil Green Park House was used as the location of the Blossom mansion in the pilot episode.
Locals can book events such as weddings and corporate parties, but filmmakers have been using this luxurious location for years. With a long list of movies and series filmed at this oceanside estate, some of the more popular shows include 50 Shades Freed, Lucifer, The X-Files and Charmed to name a few.
What about Archie, Betty and Veronica?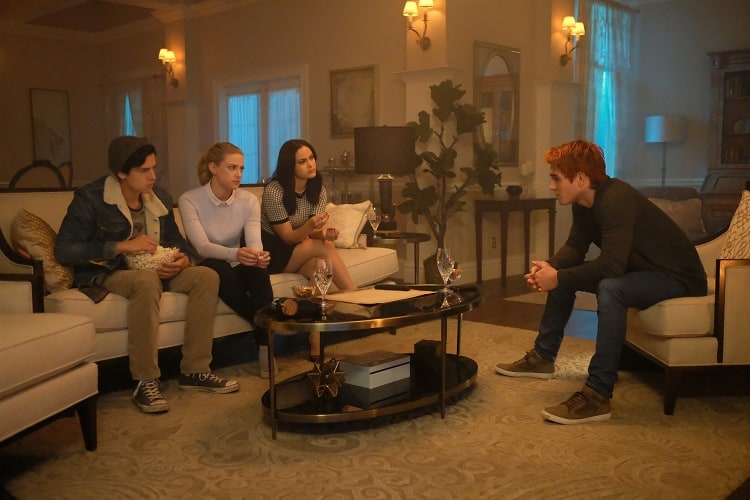 While the Blossom's home stole the show, Archie's digs weren't too shabby either.
The main character of Riverdale, Archibald "Archie" Andrews, lives in a charming house located in east Vancouver with his father Fred (played by the late Luke Perry).
Recently assessed at $2.2 million, Archie's house spans 2,596 square feet and features 5 bedrooms and 3.5 bathrooms. Originally built in 1912, this Vancouver house is well-priced in this prime location.
The Permanent building in downtown Vancouver is the set of Veronica and her family's luxurious apartment, known as The Pembrooke. Originally built in 1906, this heritage loft used to be a bank and now serves as a venue for weddings and other special events.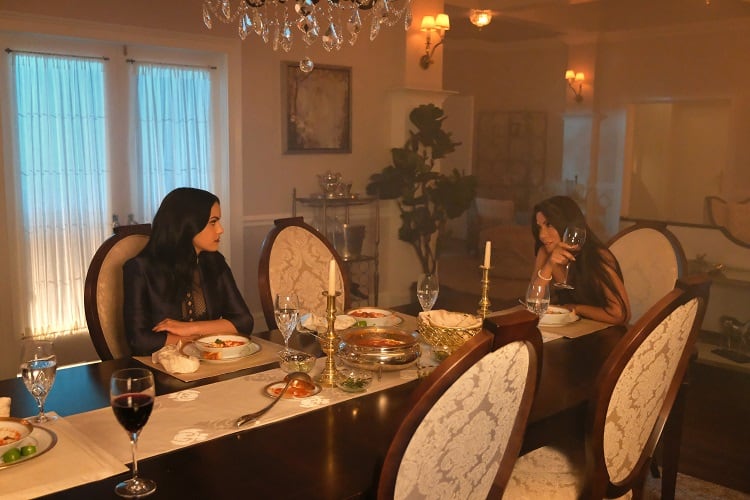 And not to be outdone by her bestie, Betty Cooper's family home is located on Queens Avenue in New Westminster, a suburb just east of Vancouver.
A look at some of the other noteworthy Riverdale hot spots
Vancouver's natural beauty was highlighted throughout this popular Netflix series.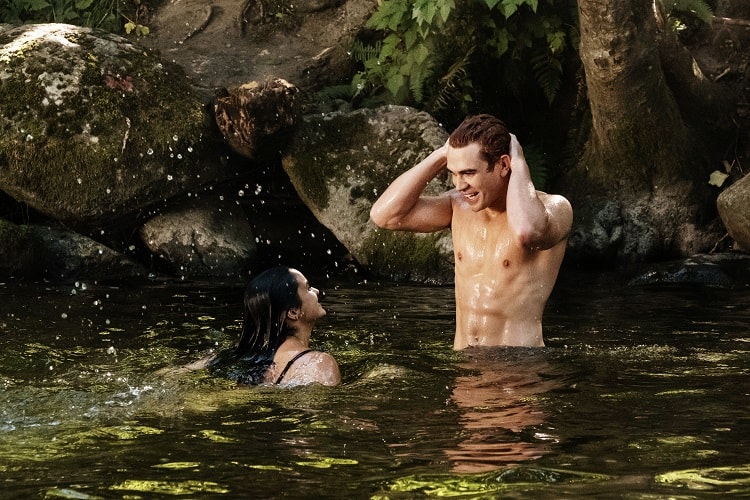 Other noteworthy hot spots include Riverdale's Town Hall located at the historic Fort Langley Community Hall, Sweetwater River filmed around Alouette Lake in Golden Ears Provincial Park and Alice Lake in Squamish, Pop's Chock'lit Shoppe filmed in Rocko's Family Diner in Mission, and Riverdale High School filmed at Lord Byng Secondary School in Vancouver (which is where Johnny Depp's classic TV series 21 Jump Street was shot).
More stories you might like
Edward Cullen's Sleek Glass House in the Twilight Saga
All the Glamorous Penthouses, Suites, and Lofts in Gossip Girl
The New Girl Gang's Quirky & Cozy L.A. Loft in Real Life
Is the 'Gilmore Girls' House Real? Lorelai And Rory's Cozy Stars Hollow Home