After a year-long search, Matt Damon has finally found a buyer for his luxurious Los Angeles abode.
The Los Angeles Times reports that the Oscar-winning actor has sold his Pacific Palisades home to TV executive Ann Sarnoff (the CEO of Warner Bros.) for $18 million.
The sale puts an end to Damon's ties to the City of Angels, as the Good Will Hunting actor and wife Luciana Bozán Barroso have long moved their family to New York.
The actor listed the property for sale back in January, asking $21 million for the Zen-inspired contemporary home set in Pacific Palisades, one of LA's most desirable neighborhoods.
And while the sale price was $3 million short of the initial asking price, Damon made quite a profit off of the sale of his Los Angeles home. Public records show that the actor paid $15 million for the Pacific Palisades manse back in 2012.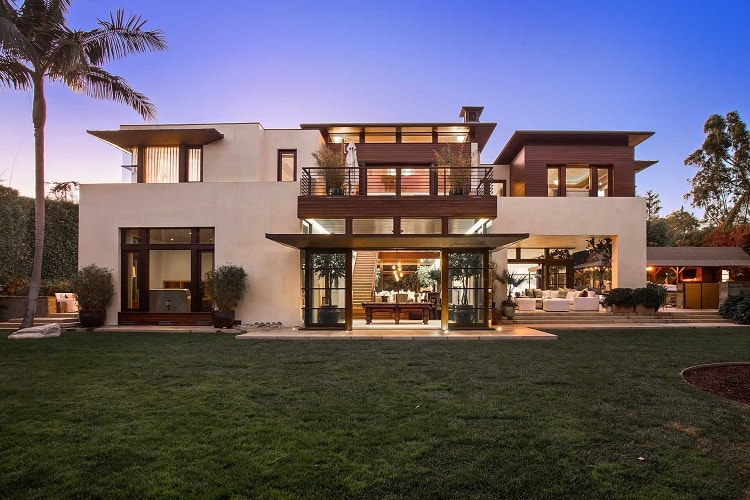 Listed with Eric Haskell, an agent with celebrity real estate brokerage The Agency, Matt Damon's now former house is an architectural masterpiece with 7 bedrooms, 10 baths, tons of distinct design features and some pretty extraordinary amenities.
The Academy Award-winning actor is trading all this for a 6,000-square-foot penthouse in Brooklyn, New York, having broken local records in 2019 by paying $16.745 million for the top floor unit of a famous former hotel, The Standish.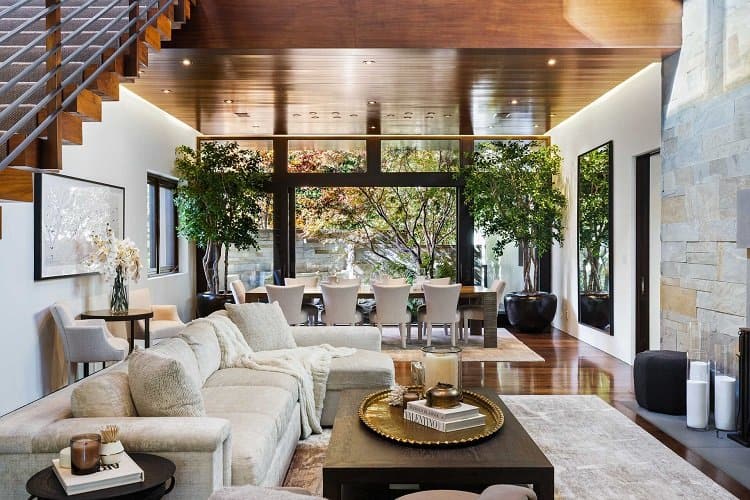 An architectural gem with striking features & Instagram-worthy interiors
Designed by award-winning architect Grant Kirkpatrick, founding partner of leading-edge design studio KAA Design Group, the contemporary home showcases masterful craftmanship throughout its 13,508-square-foot interiors.
With a modern-yet-timeless design, the house is anchored by a breathtaking atrium with 35-foot mahogany vaulted ceilings.
The interiors are bathed in natural light and mix warm wood elements with natural stone, giving the whole space an inviting, relaxing vibe. Other striking features that deserve a shout-out: clerestory windows and glass walls that fuse the indoors with the outdoor areas.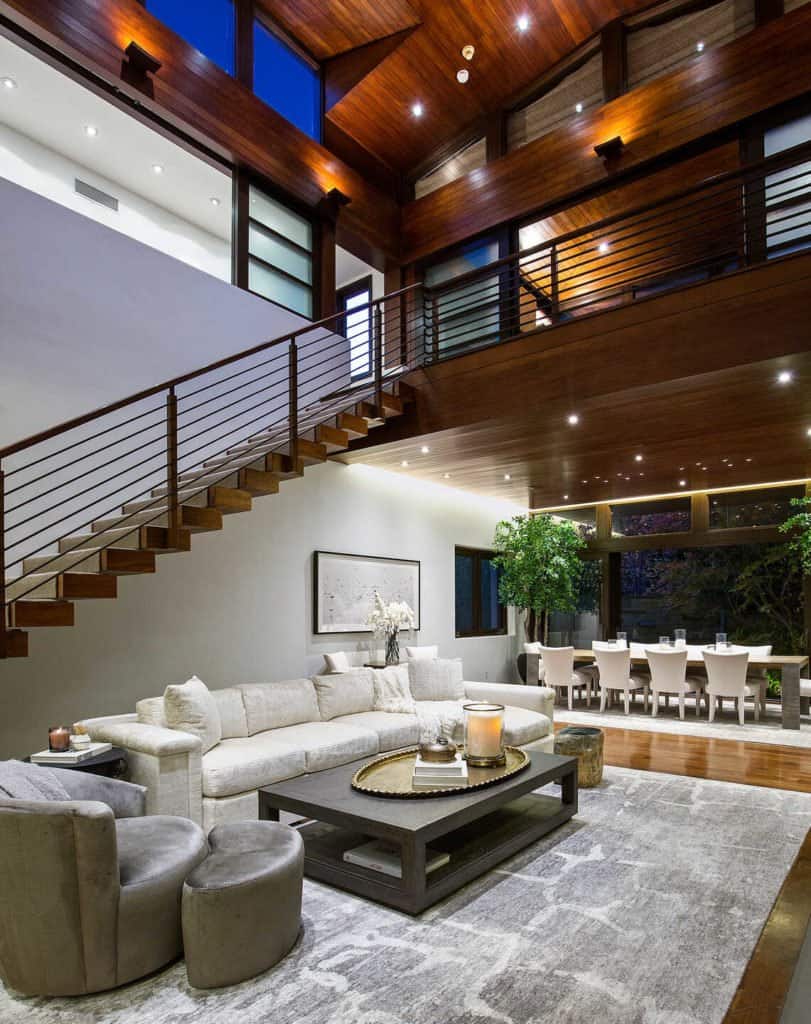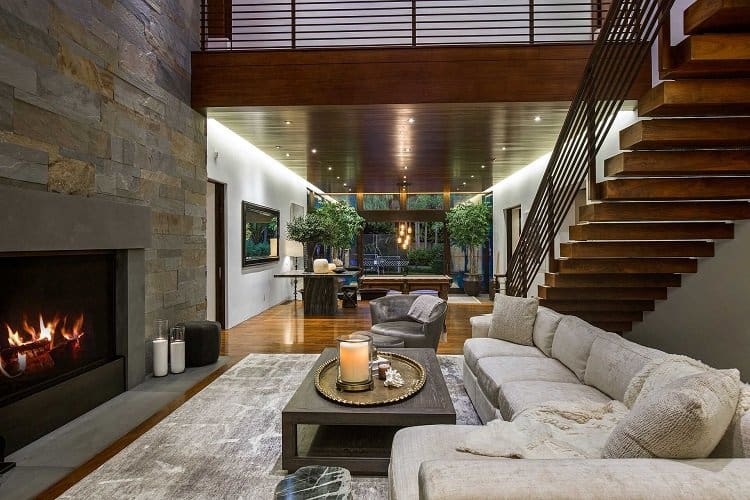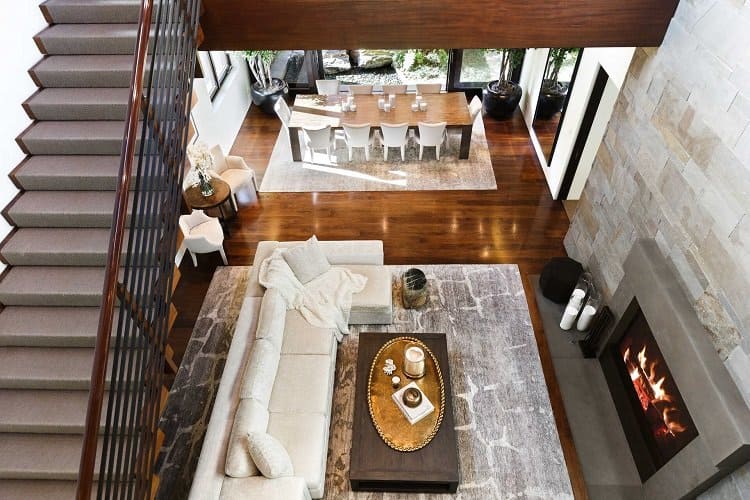 The family room opens to the magnificent chef's kitchen with custom mahogany cabinetry, Bluestone countertops and stainless steel Viking, Wolf and Miele appliances. The kitchen then opens to the expansive backyard retreat (but more on that in a minute).
All in all, Matt Damon's former Los Angeles abode packs 7 bedrooms and 10 baths across 13,508 square feet of space.
The primary suite comes with its own private terrace, dual dressing rooms, massage room and a spa-style bath with soaking tub and expansive shower. Pretty much every room offers leafy property and treetop views, adding an extra note of serenity to this wonderfully Zen-inspired home.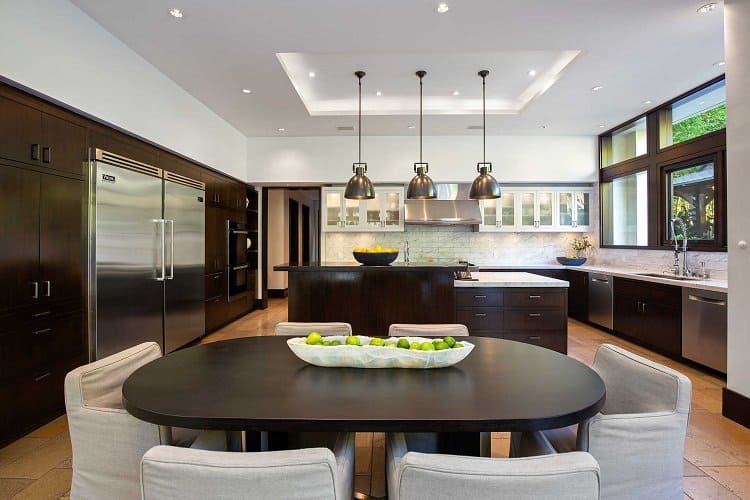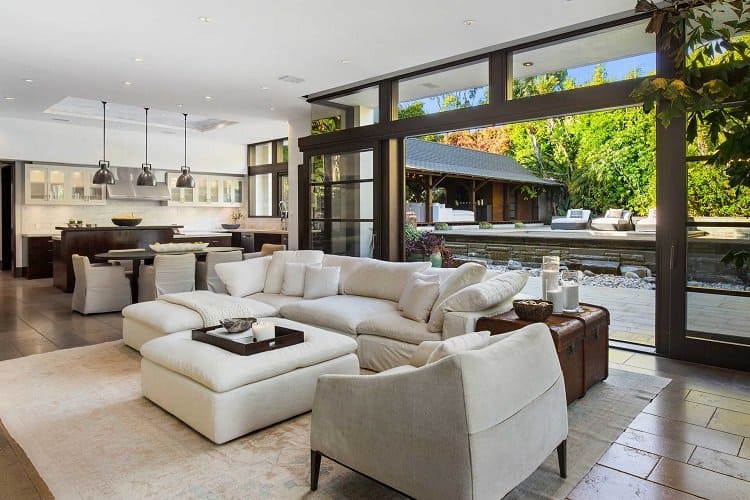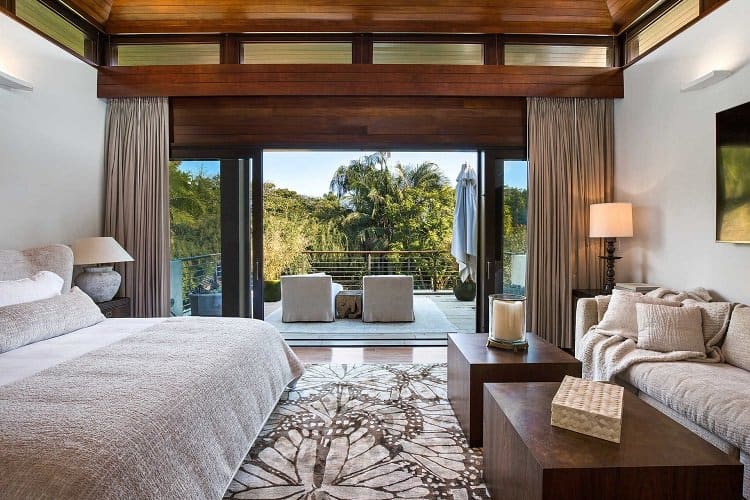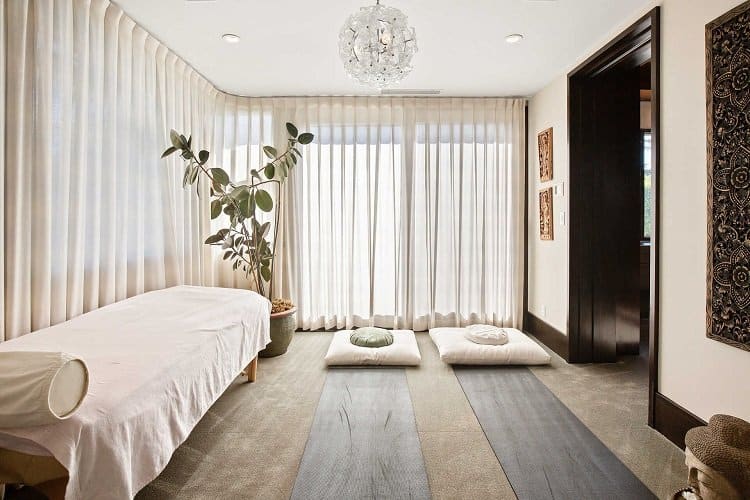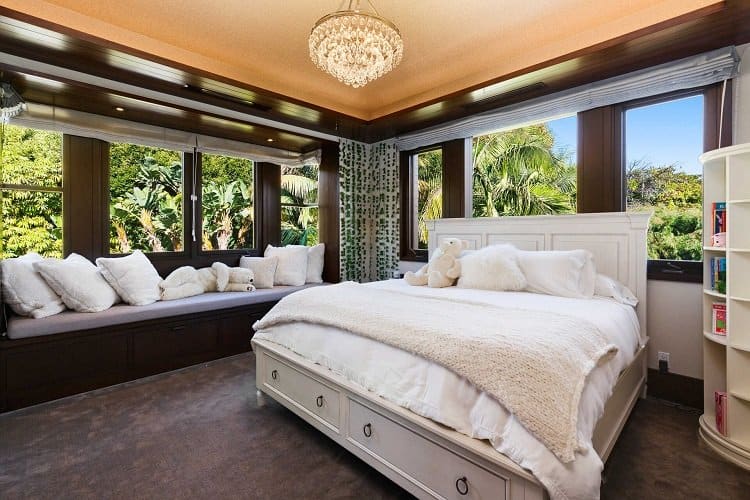 Amenities galore and a wonderful backyard retreat
Most celebrity homes tend to outdo themselves when it comes to amenities and bonus rooms — and Matt Damon's house is no exception.
Interior amenities include a game room, bar, office, gym, plush media room, staff quarters and wine storage and tasting room. And that's just what you'll find inside the house.
Outside, the modern home has quite a few amenities that invite calm and relaxation (perfectly in tune with the rest of the house), including an expansive pool, spa, a cascading waterfall, koi pond and Hawaiian-inspired Lanai with a covered lounge and alfresco dining terrace.
To appeal to the little ones — let's not forget that Damon is a father of four — there's also a nice children's play area.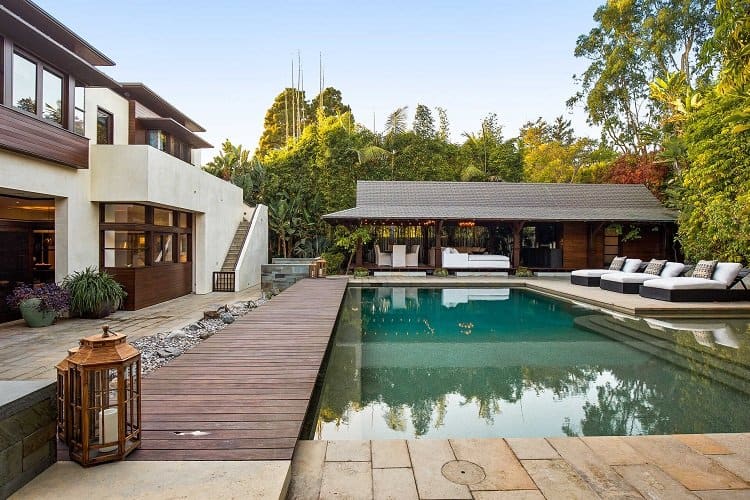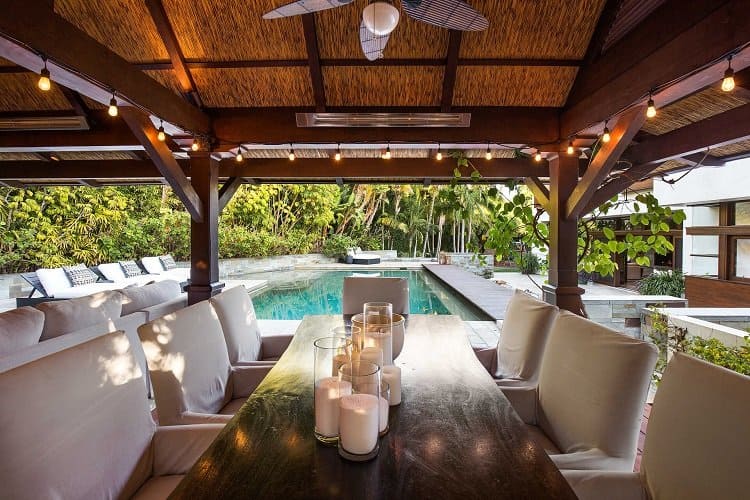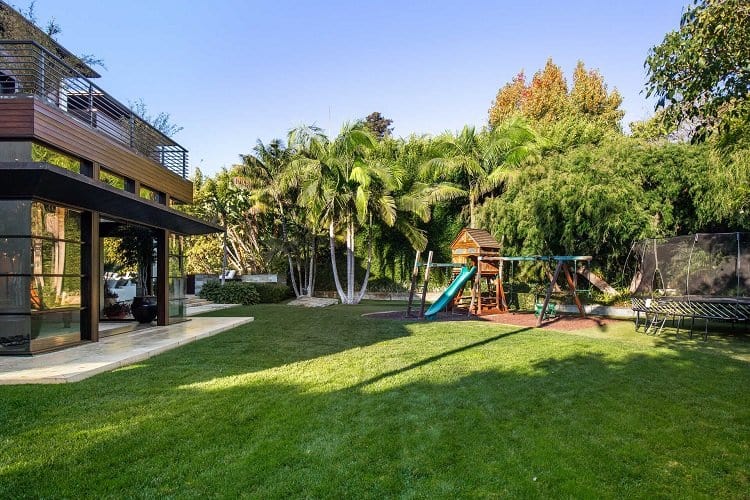 Where does Matt Damon live now?
The Academy Award-winning actor, who starred in the 2021 films Stillwater and the Ridley Scott-directed The Last Duel, is not only parting ways with his Los Angeles house, but rather leaving Sunny Cali altogether.
The move has long been planned, with Damon and wife Luciana Bozán Barroso having purchased a Brooklyn Heights penthouse two years ago for a record-breaking price.
Matt Damon and wife Luciana paid $16.745 million for their 6-bedroom, 6,201-square-foot NYC penthouse at The Standish — a historically significant converted building that was originally built in 1903 as a Beaux Arts hotel.
At the time, the couple's purchase set a new record for the borough, making them the owners of the most expensive property ever sold in Brooklyn.
Despite the fact that the penthouse consists of several units merged for extra space, the actor will be downsizing considerably. And the loss in square footage is matched by a significant downgrade in outdoor space — though it's worth noting that Matt Damon's new home does have an expansive terrace, a rarity for New York City.
There's no Zen backyard pool though, so we're pretty sure the Good Will Hunting actor will, at times, miss his Pacific Palisades retreat.
*This article was recently updated to include information on the sale of the property.
More beautiful celebrity homes
Marilyn Monroe's Former Penthouse in West Hollywood Lists for $2.49 Million
Dwayne 'The Rock' Johnson's New $27.8M Mansion Is a Piece of Real Estate Heaven
Where Elon Musk Lives Since Declaring He "Will Own No House"
Keeping Up With the Incredible Homes of the Kardashians — the 2021 Edition