Windsor Smith, the daring designer known for her self-proclaimed "modern traditionalist" style, left her mark on many luxury and celebrity homes over the years. In fact, one of her most widely recognized projects, the House of Windsor, became home to Gwyneth Paltrow and Chris Martin.
Now, one of her latest projects — and Windsor's third spec home — a classically inspired gated estate with a contemporary twist, is on the market with a $33 million price tag attached.
The spectacular home stands as testament to Windsor Smith's signature design, showcasing livable luxury and grounded glamour throughout.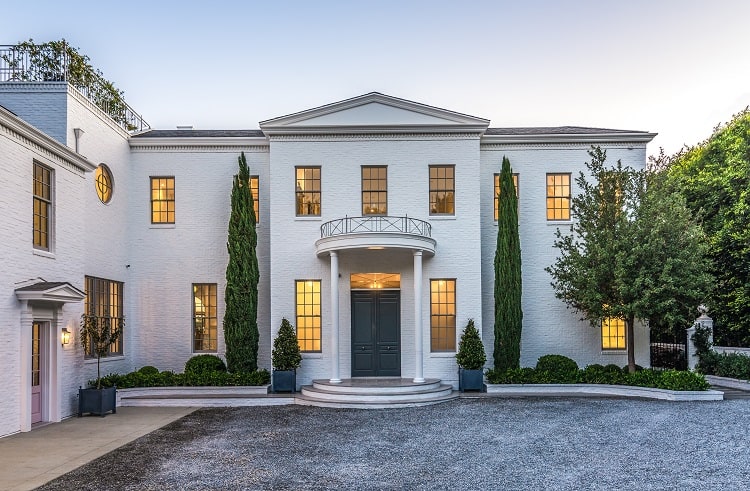 Throughout the home, Windsor explores new solutions for modern living. Each space is a mindful collaboration of her designs and the unique, innovative products, systems, finishes, and accents that come together to create this modern masterpiece.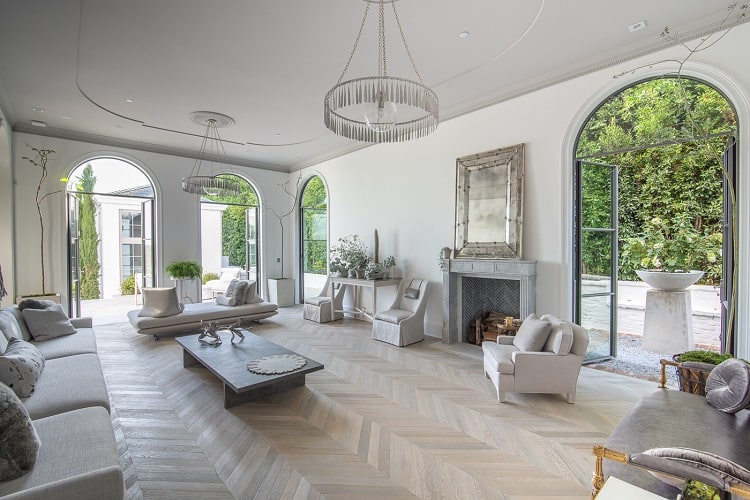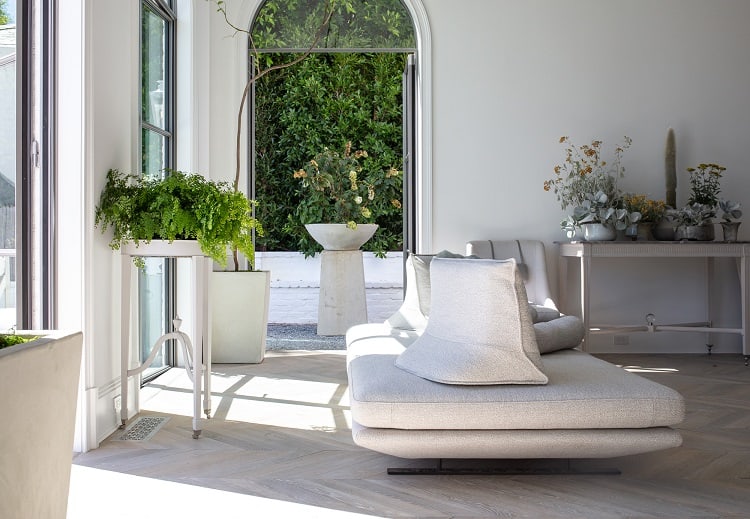 In fact, each room boasts a unique style and personality, bringing depth and character to every corner of the home.
The Windsor Smith-designed home has two kitchens, a lounge with banquette seating and a bar, movie theatre, entertaining area with doors leading out to the lush garden with sparkling blue pool. There are 8 bedrooms in total and 13 bathrooms.
A stunning palette of grey, white and dark ebony stone is paired with detailed parquet wood flooring, intricate stonework, soaring ceilings, and distinct statement light fixtures—all of which conspire to create a lavish yet classically clean aesthetic.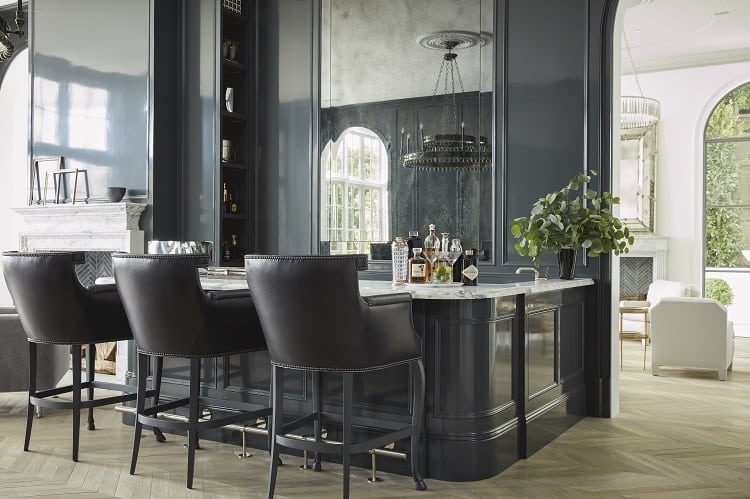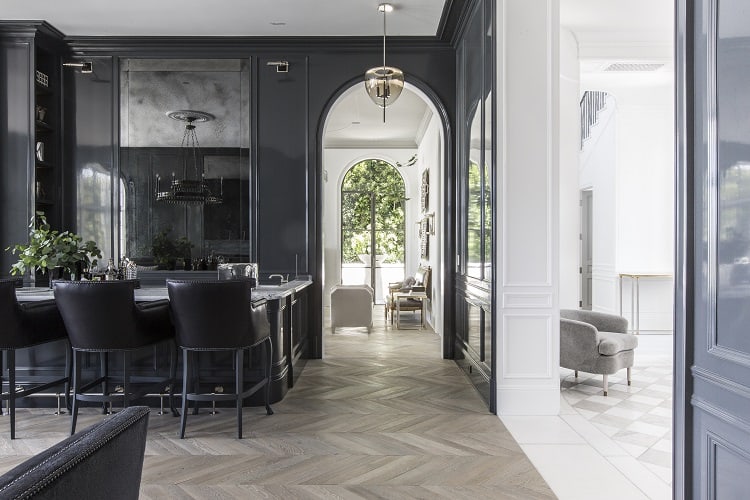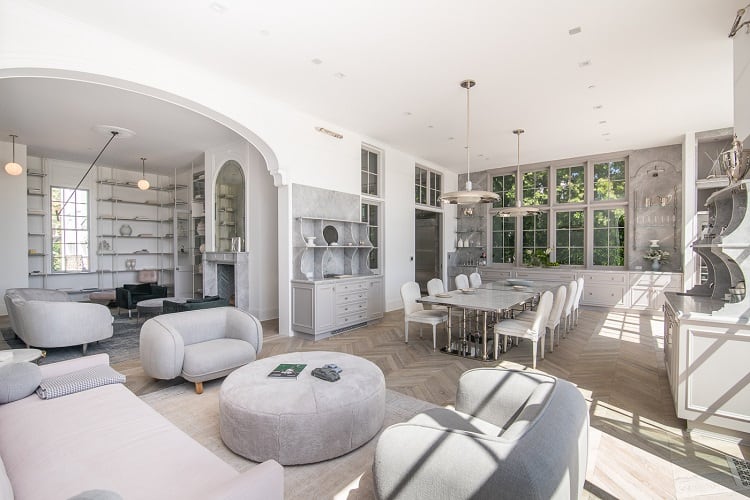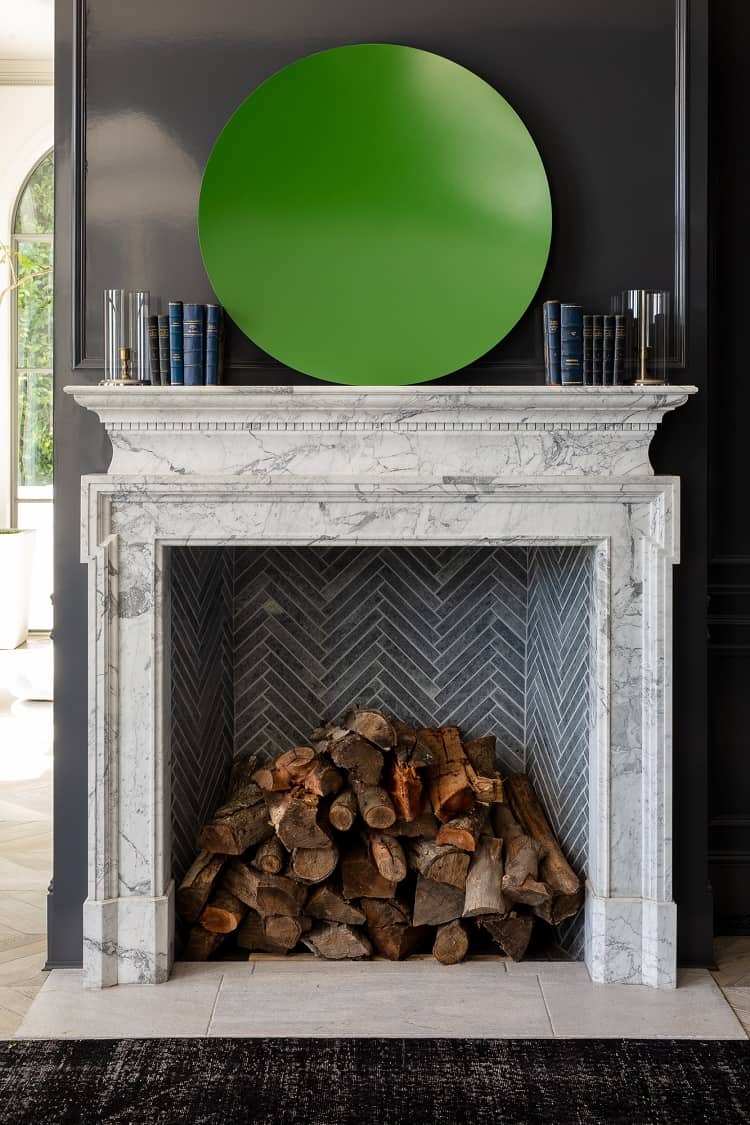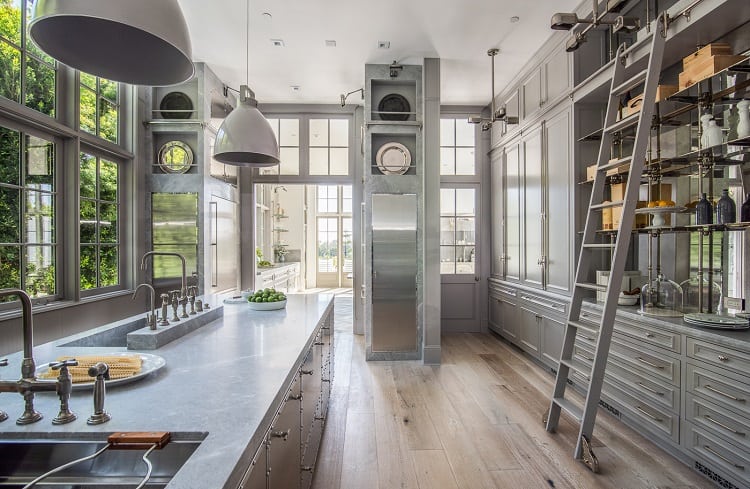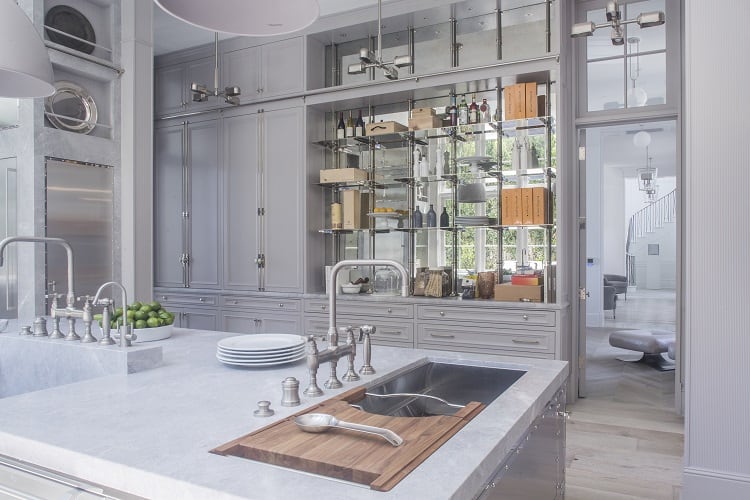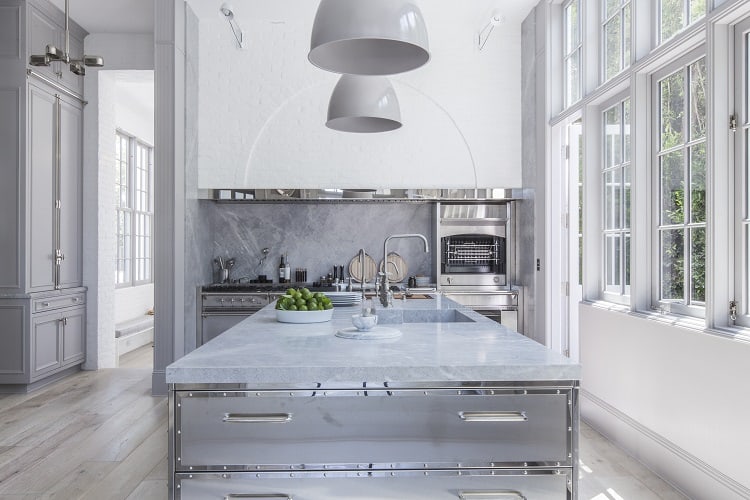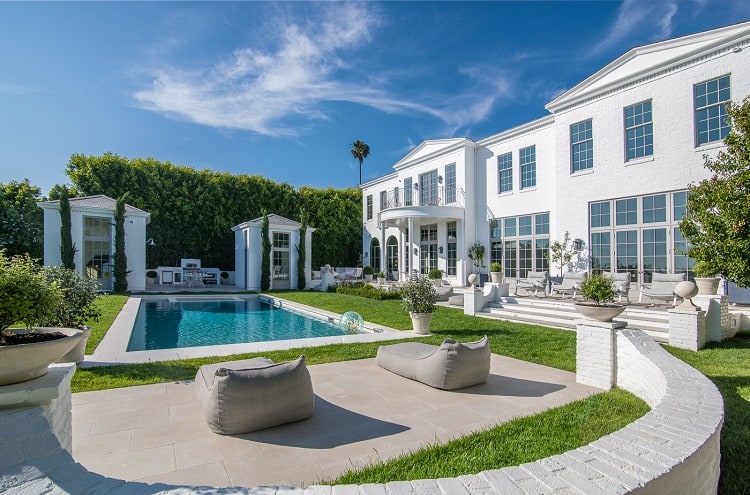 Additional features off the main house include a one-bedroom, one-bathroom pool house, standalone yoga room, and separate one-bedroom, one-bathroom pavilion with an expertly equipped home theatre, which evokes the spirit of Hollywood's Golden Age.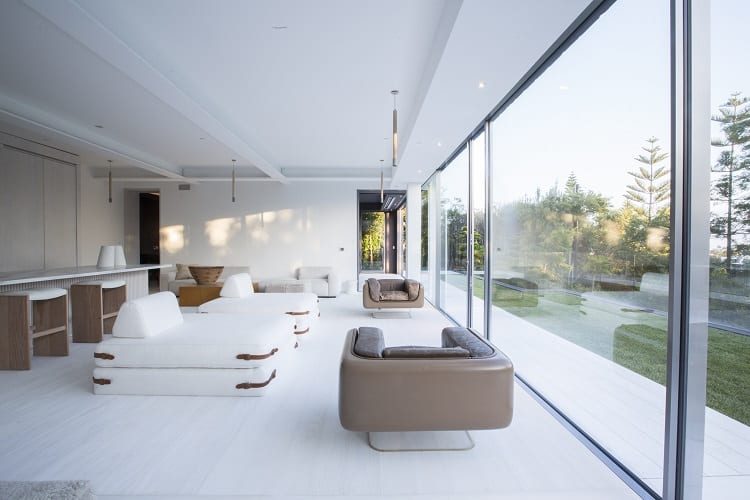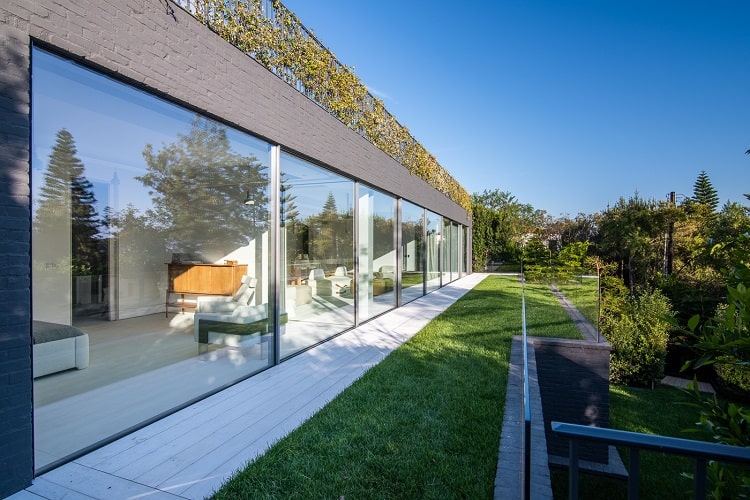 The property is listed with The Agency's Santiago Arana and Anthony Buttino. In fact, when the home first came to market, a star-studded event was thrown to mark the occasion, with A-listers like Ellen Pompeo and husband Chris Ivery, Djimon Hounsou, Francesca Eastwood attending the party.
"It was amazing to celebrate Windsor's incredible hard work and toast to her and her team," Santiago Arana said days after the event. "The feeling inside the home is hard to describe, it's elegant yet comfortable and the views sweep all the way from Brentwood right down to the ocean."
A media darling thanks to her thoughtful approach to rooms as well as her candor, Windsor Smith was honored by Veranda magazine as one of the top 25 design influencers in their 25-year history. Her book, Homefront: Design for Modern Living, was named one of the 20 top design books of 2015 by Architectural Digest.
More stunning luxury homes
Drake's house in Toronto
Mark Cuban's mansions
Rick Ross' house in Atlanta
Michael Jordan's house