Poolside bevvies have never been so stylish.
Emmy Award-nominated host of Netflix's Queer Eye, Bobby Berk added his designer chops to his latest project: becoming an Airbnb host.
And the reality star, 40, has created quite the oasis.
Located in Palm Desert, Berk did a massive remodel of his California home and opened up the doors to the public with his unique approach to interior style.
Here's the full scoop on the stunning Airbnb property that sleeps 16 guests, offers desert views and has plenty of (beautifully designed) places to unwind.
Welcome to Casa Tierra, Bobby Berk's house in Palm Desert
When it comes to creating a cozy space, Berk is beyond brilliant.
The reinvention of his posh property has been dubbed Casa Tierra, meaning 'house of the earth' in Spanish due to its idyllic location nestled in the cliffs of Palm Desert.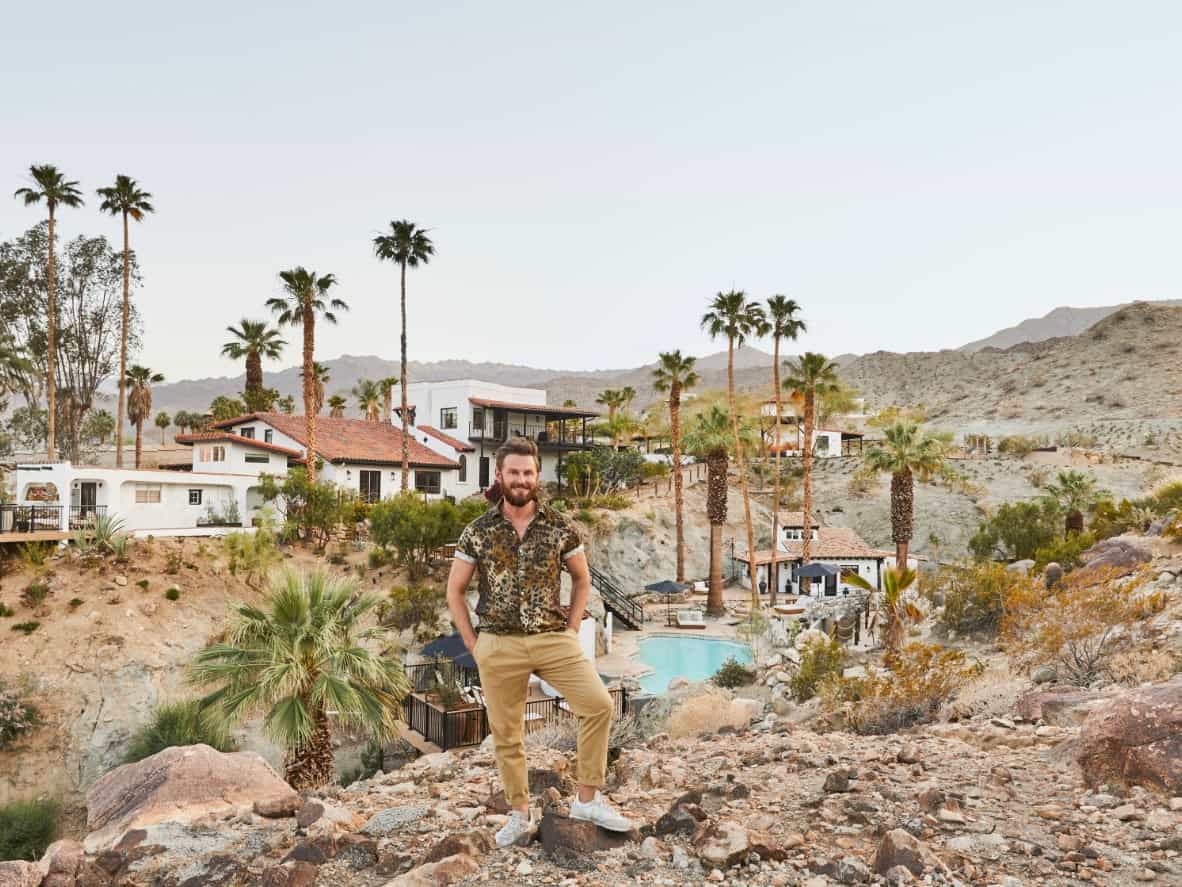 "I wanted it to feel like you were in Tulum or Cabo," Berk shares with Architectural Digest. "I wanted you to come to our resort and feel like you never really need to leave."
Spanning 5,000 square feet, Casa Tierra offers guests 7 custom-designed bedrooms and 6.5 bathrooms to its onsite casitas and covered balconies.
With room for 16 people, Berk thought of everything to make the guests feel at home.
"We went as big as we could in this kitchen and added this huge dining room table," Berk shares on his Instagram page, showcasing the cozy (and ample) custom bench seating.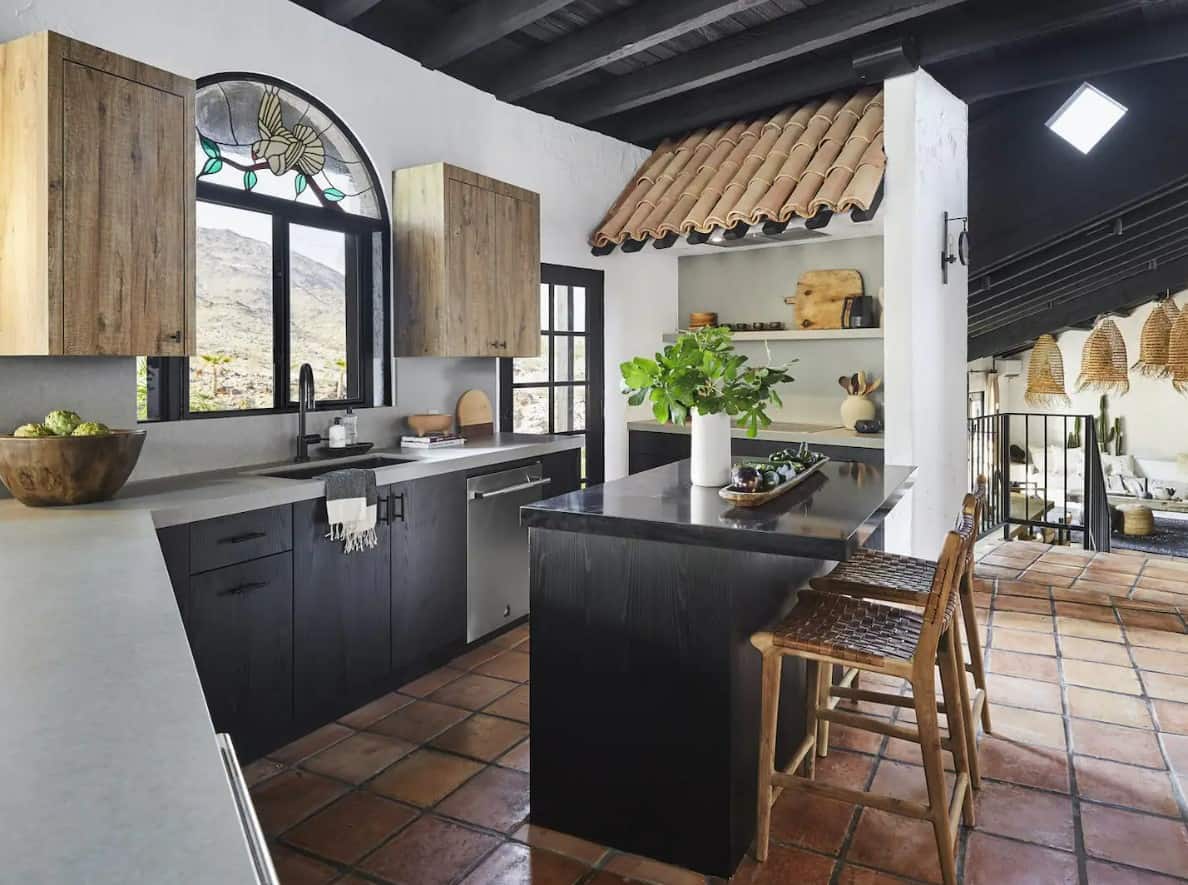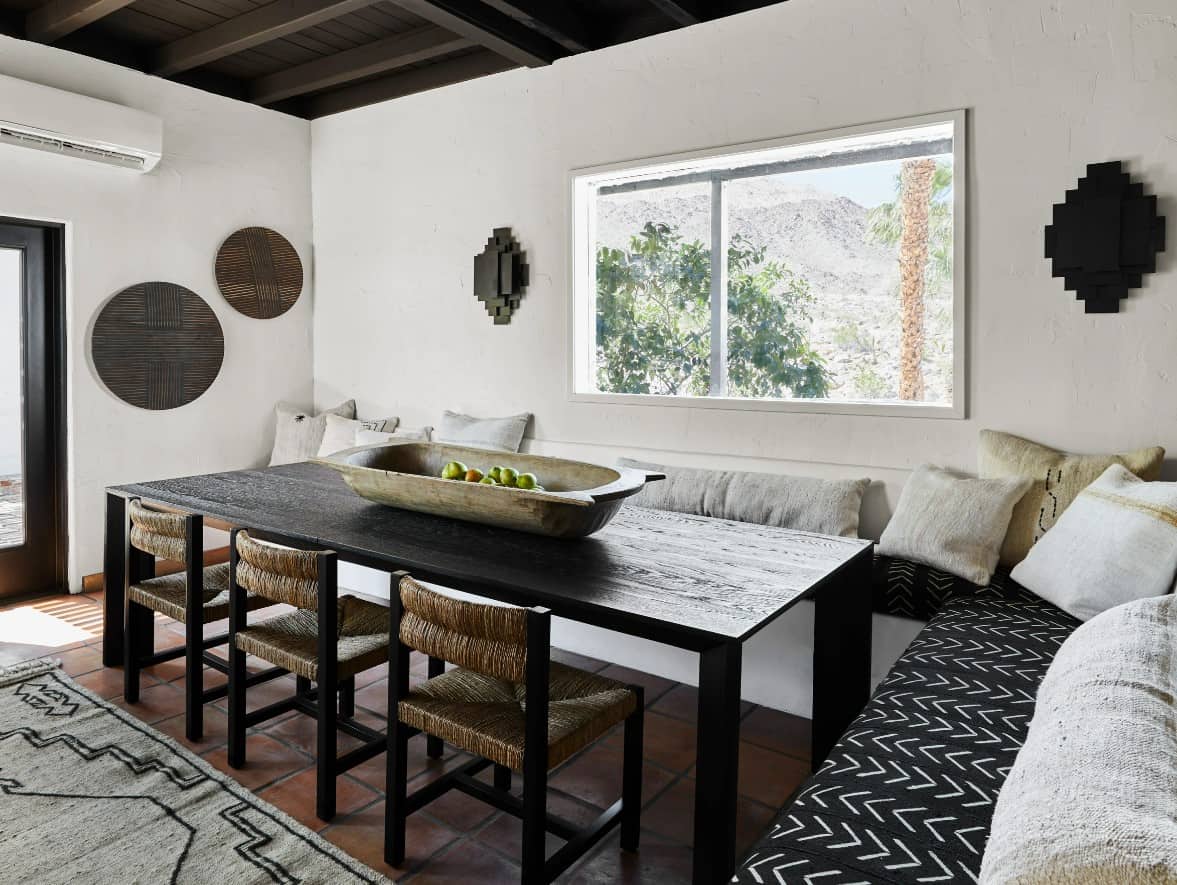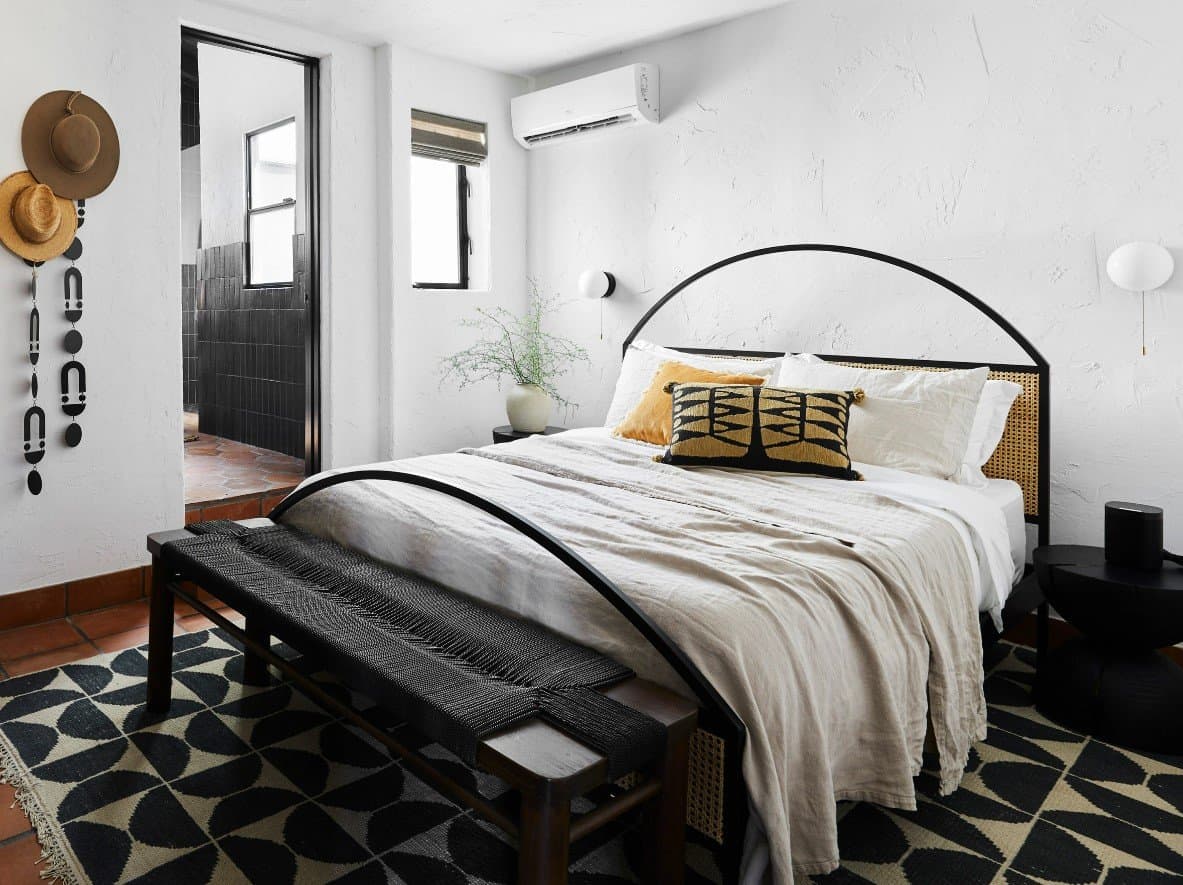 The "perfect theater room" features dark colors to cover up any accidental spills, and offers guests a unique space for some serious chill time.
And while there's plenty of beds and places to relax, the stunning property also includes a variety of luxurious amenities outside the home.
Featuring sprawling outdoor areas, guests can enjoy the pool and hot tub while soaking up the gorgeous California sunshine.
Not to mention the property's fun add-ons, such as a bocce ball court and designated yoga and meditation areas. And a cool outdoor bar that seems like the perfect spot to end a fun day.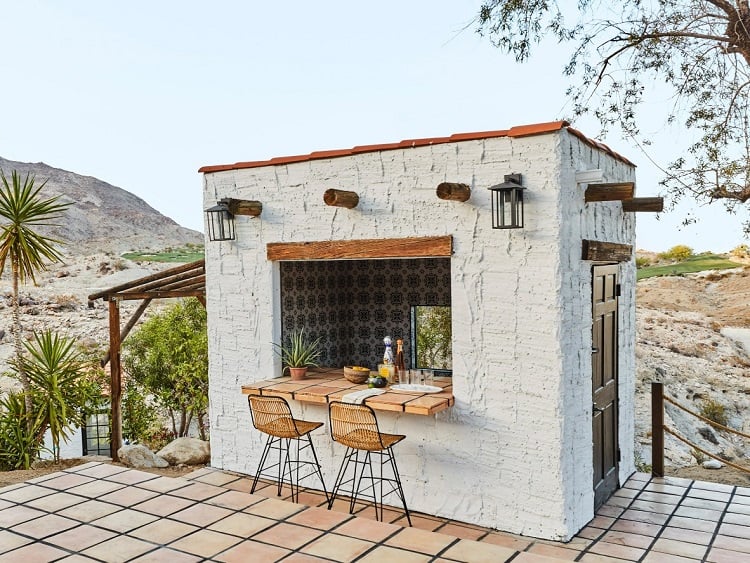 With quick accessibility to El Paseo, nearby walking and hiking paths, and located just 30 minutes away from Palm Springs, Berk's Airbnb rental is not only stylish, but the perfect place for a memorable getaway.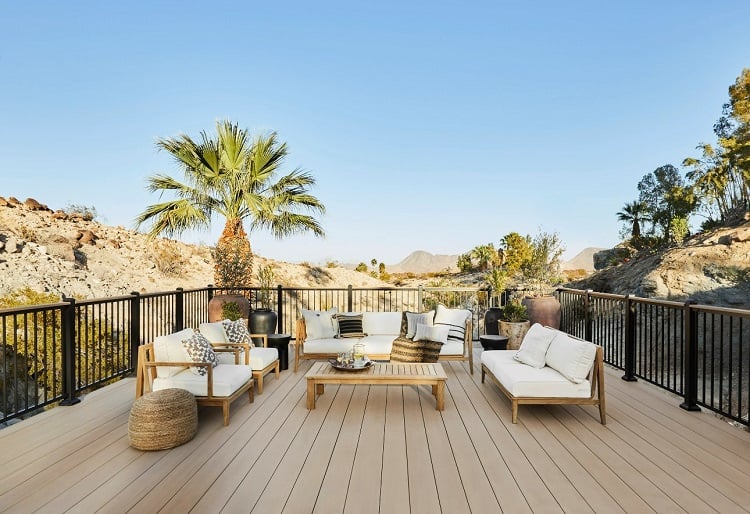 And Berk should know, he's visited countless homes across the globe.
"Having visited homes and Airbnbs all over the world, I know exactly what I want as a guest. With this in mind, I was able to lean into my passion for design and renovation to transform my Palm Desert home in a way that future guests will be excited about," says Berk.
He adds: "This project has been a fun and rewarding experience that's resulted in a remarkable and captivating space – one that I'm proud and excited to host for special guests."
Stay in style at Bobby Berk's Airbnb
If Berk's Spanish Hacienda–style property sounds like the perfect getaway, you might want to consider booking it.
Don't worry, your pets are allowed. Just be sure to pack your swim trunks and get ready to embrace those sunshiney vacay vibes. For all the information on Casa Tierra, go here.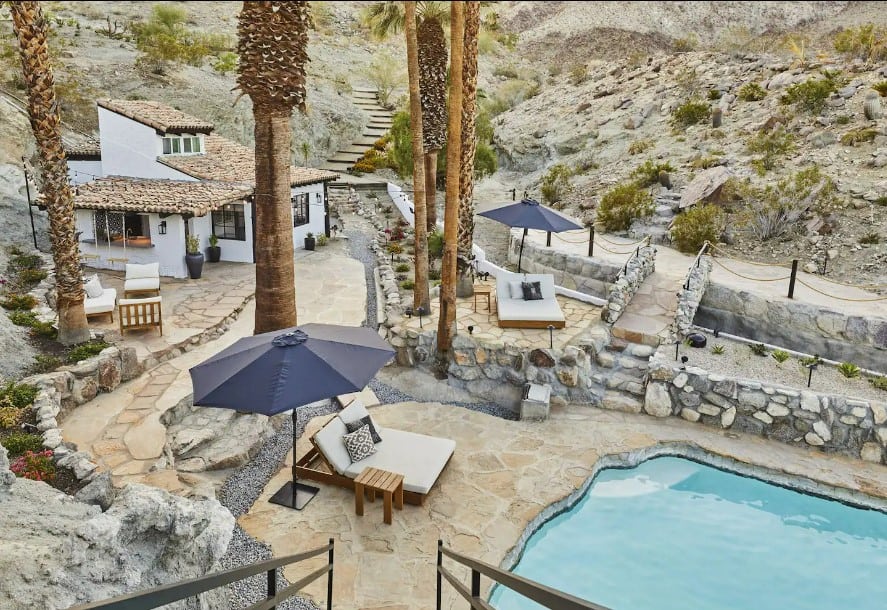 More stories you might like
Top 10 Most Influential Interior Designers on Instagram & How Much Money They Make per Post
See Inside 'Modern Family' Star Jesse Tyler Ferguson's House in Los Angeles
The House that Won Season 1 of HGTV's 'Rock the Block' Competition is Now for Sale
Extreme Makeover's Ty Pennington Lists Bright and Beautiful Venice Beach Home