I'll admit that after years of writing about celebrity homes, I've become a little jaded, and can't say that I'm easily impressed by never-ending lists of amenities, lavish furnishings, and a ridiculous number of rooms.
But Tom Brady's custom-made estate in Brookline, Massachusetts — currently on the market for $33,900,000 — is far from your average celebrity home. Custom-built for Brady, one of the NFL's greatest, the property comes with all the bells and whistles you'd expect.
Don't miss out on the opportunity to take a private tour, seeing that a brand new video tour of the massive 12,000-square-foot property popped on YouTube, courtesy of listing agent Beth Dickerson, with Gibson Sotheby's International Realty:
Inside Tom Brady's mansion, currently on the market for $34M
The home Tom Brady has been sharing with wife Giselle Bünchden is a custom-built mansion with five bedrooms, a wine cellar and a gym that features a mirrored wall and sauna.
It sits on a 5-acre lot that neighbors one of the nicest golf courses in the state, The Country Club, five miles away from Back Bay in Brookline, Massachusetts.
With massive outdoor grounds, an elegantly appointed main home with oversized windows, and a lovely barn addition that serves as a guest house, the property is downright impressive.
And that should come as no surprise, as Tom Brady himself was heavily invested in the entire project, commissioning renowned architect Richard Landry, AIA, of Landry Design Group and interior designer Joan Behnke & Associates to bring his dream home to life.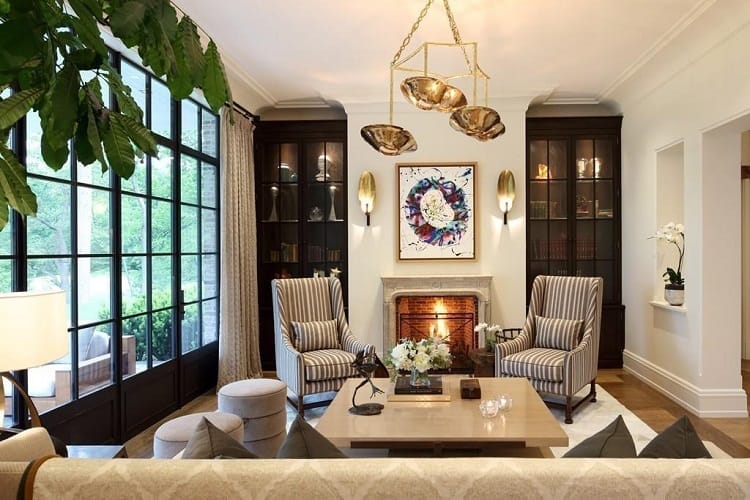 As you enter the residence, an elegant foyer leads you into a perfectly appointed living room, as well as an elegant dining room.
On the ground floor, you'll also find a home office, eat-in and chef's kitchen, and a bright living room, lined with windows on nearly all sides.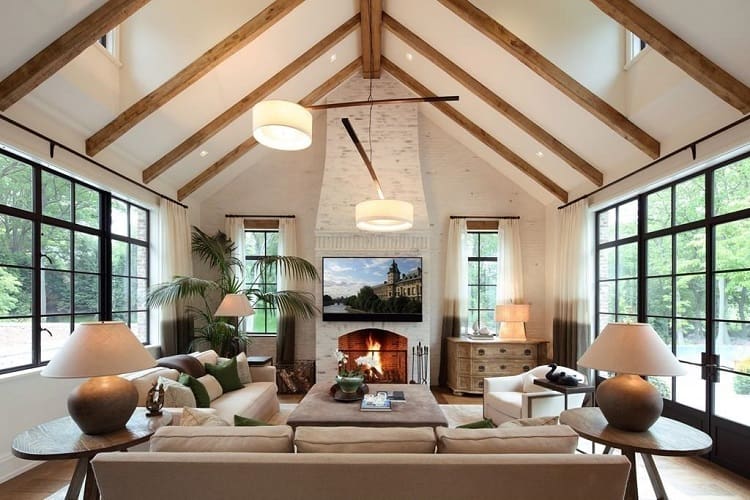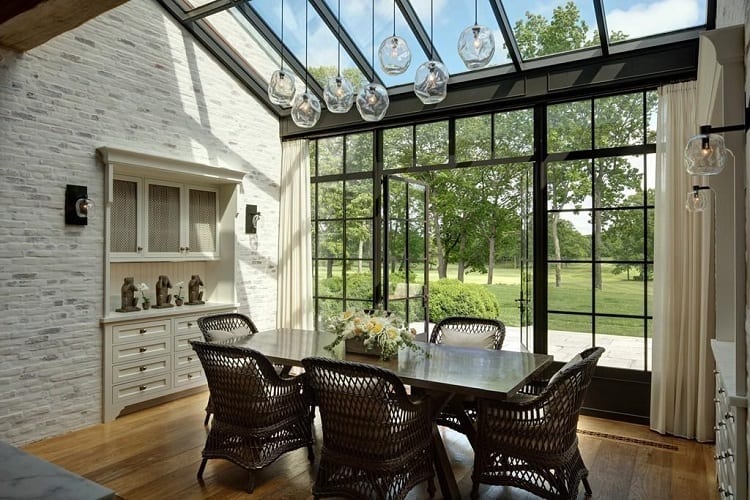 A grand staircase leads to the second floor, where you'll find five generous bedrooms.
But the lower level of the house is far more entertaining, as the (now former) Patriots quarterback fitted it with a recreation room, a wine room, a gym, spa, and even a playroom for the kids.
One of the most spectacular additions to the home is the barn guest house, a lovely little structure that will take your breath away as soon as you step inside.
There, you'll find a yoga studio, a sleeping loft, and walls that open up to complete the Zen vibe of the place.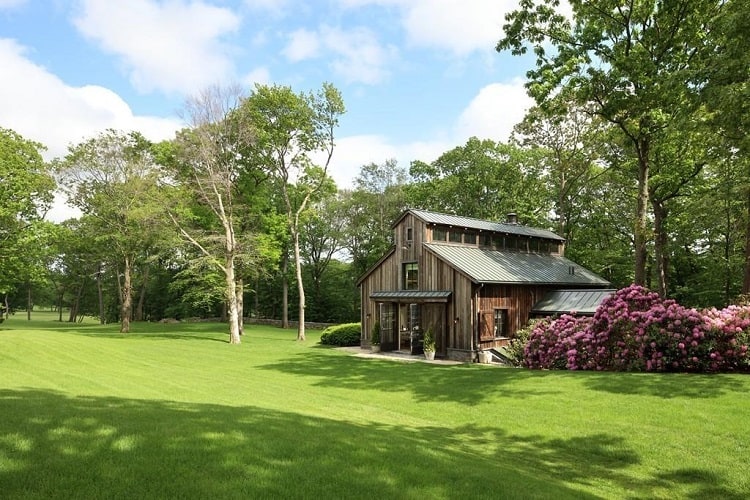 SEE ALSO: NASCAR Champ Tony Stewart's house is one of Indiana's finest homes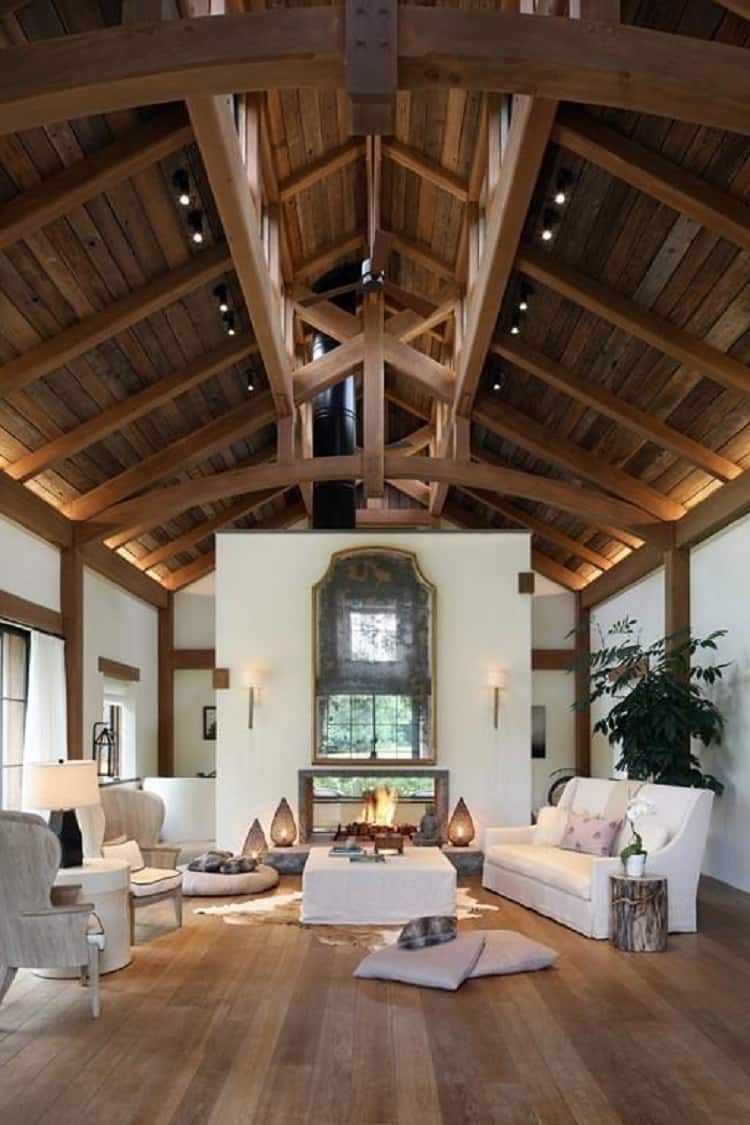 What's next for Tom and Giselle?
Rumor has it Tom Brady just purchased another property in Greenwich, Connecticut, which led to tons of speculation on whether the GOAT really signed on with another team. But the news hasn't been confirmed yet.
What's certain is that Tom and Giselle are ready to say goodbye to their Brookline home, as this is not the first time they're bringing it to market.
The estate was first listed for sale back in August, 2019, with a $40 million price tag. Now, the listing is back with a significant price cut, down to $33,900,000, and it likely won't take long to find a buyer.
All credit for the images goes to Beth Dickerson, the listing agent for the property, and Gibson Sotheby's International Realty. She is also the best person to reach if you'd like more information on the property. Website here.
More celebrity homes
Michael Jordan's House in Chicago: On the Market for $15 Million
Shaquille O'Neal is Selling his L.A. Home… on Instagram
Netflix Documentary Sparks Renewed Interest in Aaron Hernandez's House
Naomi Osaka's houses & budding real estate portfolio