Yoga instructor, actor, and Instagram wellness guru Rainbeau Mars has listed her modern Venice, Calif. house for sale — and we're here to take you on a quick tour of her tranquil space with fresh harvests right at its doorstep.
The Los Angeles Times-featured home, listed for $4,222,222 with Tomer Fridman of The Fridman Group at Compass and Leslie Rae Bega at The Agency, encapsulates Mars' lifelong passion for holistic living, urban agriculture, and food sustainability.
The Glencoe Avenue property boasts sleek architecture and a bountiful forest garden, making it the perfect home for health and wellness enthusiasts who want to adopt the lifestyle of its current owner.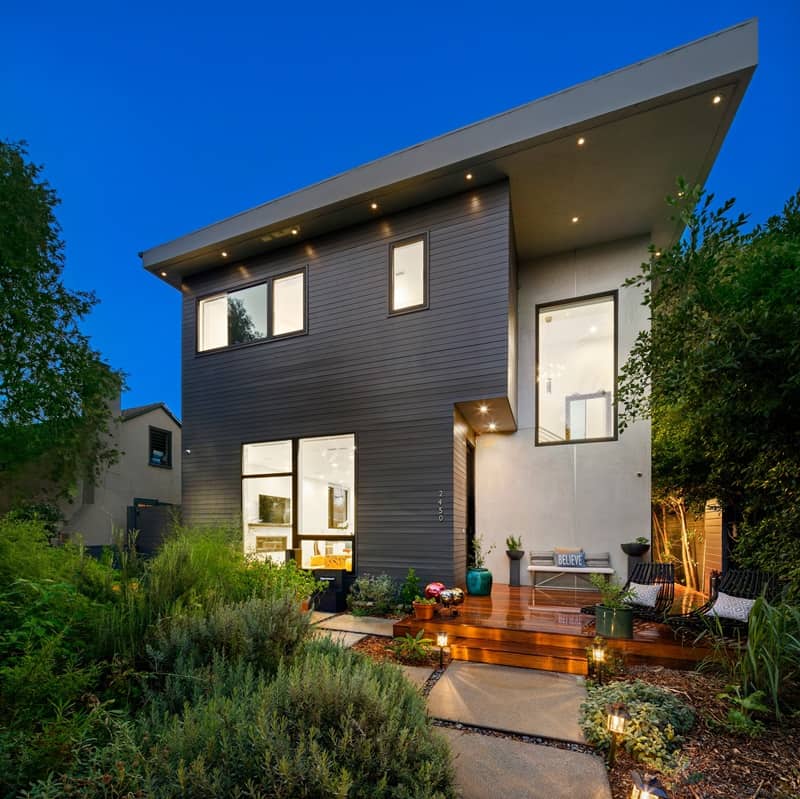 Before her career as a wellness pro, Rainbeau Mars had a successful stint in modeling and acting. You may have seen her in the 1996 movie The People vs. Larry Flynt.
Now known as a yoga instructor, renowned herbalist, Instagram wellness influencer with a sizable follower count, and author — she wrote the book 21-Day Superstar Cleanse — Rainbeau has made a name for herself as one of Hollywood's most sought-after health, beauty, and fitness advocates.
She's produced yoga videos under adidas' umbrella, as well as Lionsgate, and through her own production company, RMO (Rainbeau Mars Omnimedia).
As the face of adidas, Mars developed adidas TV, sold out a sustainable clothing line, created teacher training for Adidas Asia, and traveled to 35 countries to lead press conferences before returning to her roots and grounding herself in a life centered on yoga, natural health, and activism.
Staying true to her energy, she developed her home as a haven of serenity.
Its most notable feature is a lush garden that almost rivals the trendiest organic markets in the area, one that was extensively featured in high-profile publications and likened to a botanical buffet of sorts.
She transformed her yard into a thriving, edible landscape
"2450 Glencoe Ave. is the ultimate luxury escape without compromise, offering the tranquility of a beachside retreat and the excitement of a thriving communal neighborhood. This is not just a home, but a lifestyle, a sanctuary, and a testament to the harmonious blend of design, nature, and community," Rainbeau Mars says, talking about her charming Venice, Calif. house and the garden that's quite literally the talk of the town.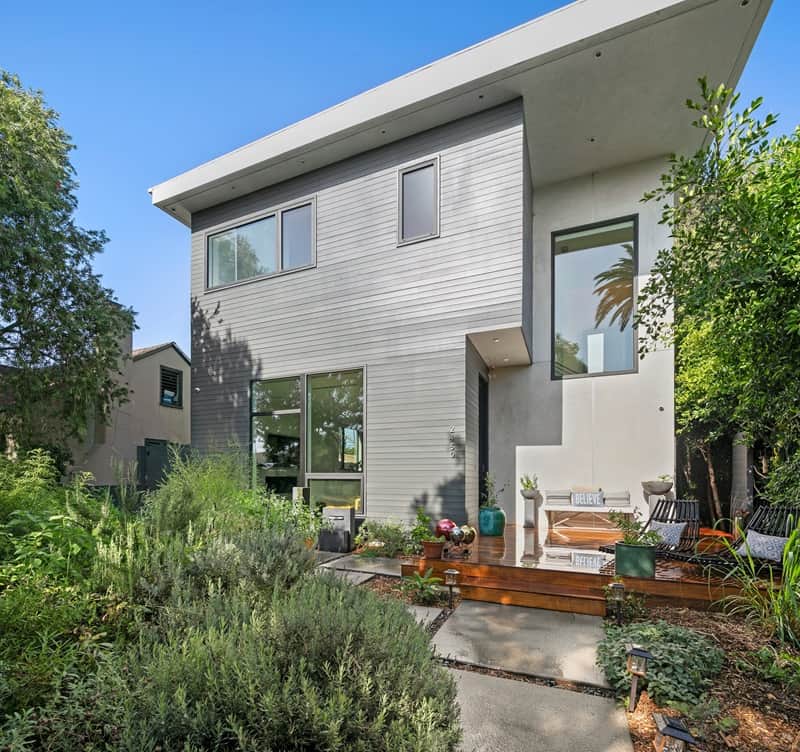 Rainbeau has always had a unique presence – she was born in a teepee under a double rainbow, hence the name. Her home is a true reflection of her eclectic and eco-conscious lifestyle. It stands out with its serene living spaces and sustainable design elements.
The 3,230-square-foot house has 5 bedrooms, 5 bathrooms, and an impressive garden that serves more than just decorative purposes.
See also: Where Does Tommy Lee Live Now? Inside his Japanese-Style House in L.A.
There's a whole ecosystem thriving in the backyard – fruits, vegetables, berries, carrots, kale, and edible flowers.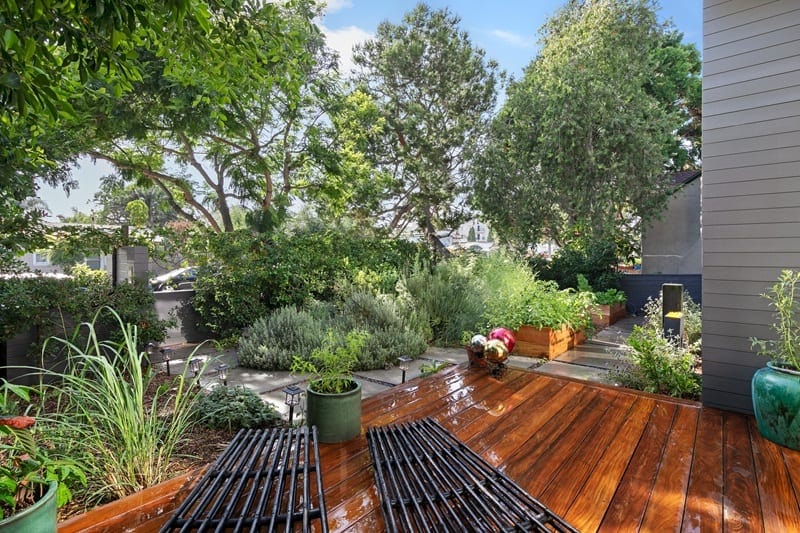 The bountiful garden offers fresh harvests right at your doorstep. Being in the heart of Venice, the home also has easy access to Erewhon, the Venice Learning Garden, several restaurants, boutique shops, and more.
Additionally, the backyard also has a custom-built composting system, an Ayurvedic earth bath, and a peaceful sitting area that can be used for meditation.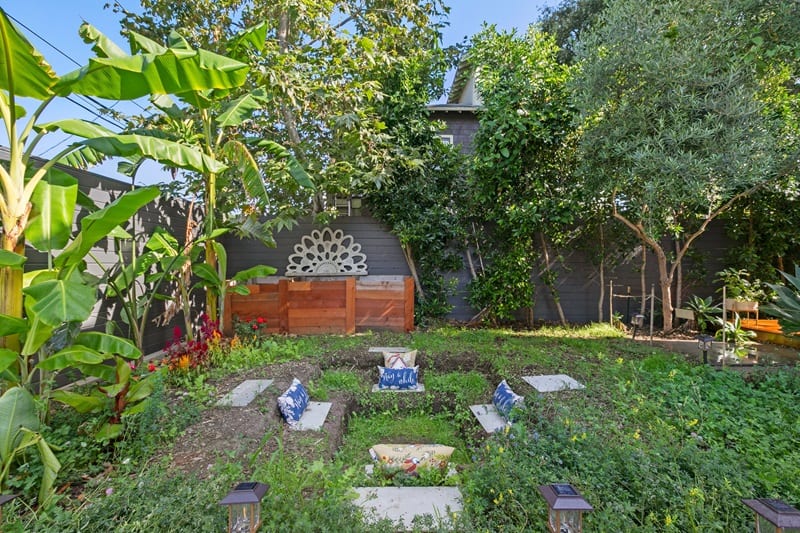 The labor of love that went into this home was once featured in the Los Angeles Times. According to the publication, this is the third backyard that Rainbeau has transformed into a thriving garden.
"The Venice house is the third yard Mars has changed from lawn to an edible landscape with the help of Matthew Van Diepen, owner of Home Grown Gardens… Mars said she chooses plants that are beautiful as well as useful and her new landscape is thick with young plants, wood-chip mulch and a few dandelions sprouting in the corners."
The interiors feature a mix of modern luxury and serene details
The interiors, designed by Feng Shui expert Dr. Mao Shing Ni, offer a relaxing vibe with clean lines and an open floor plan.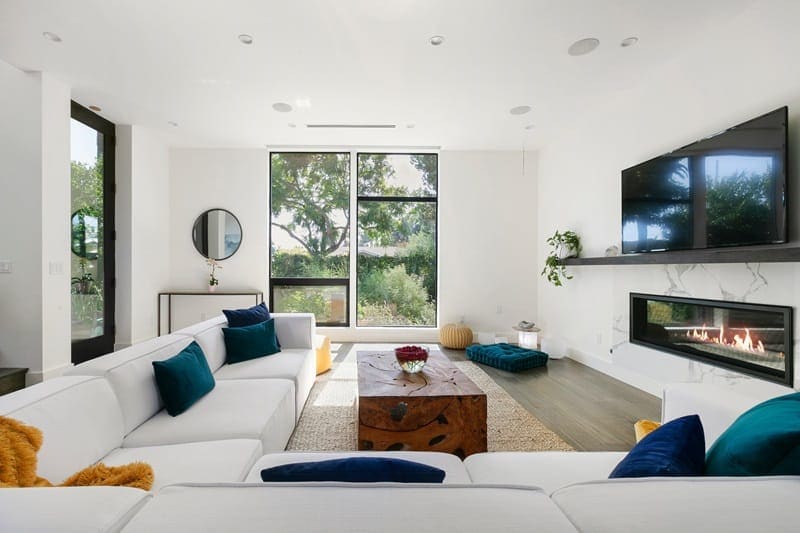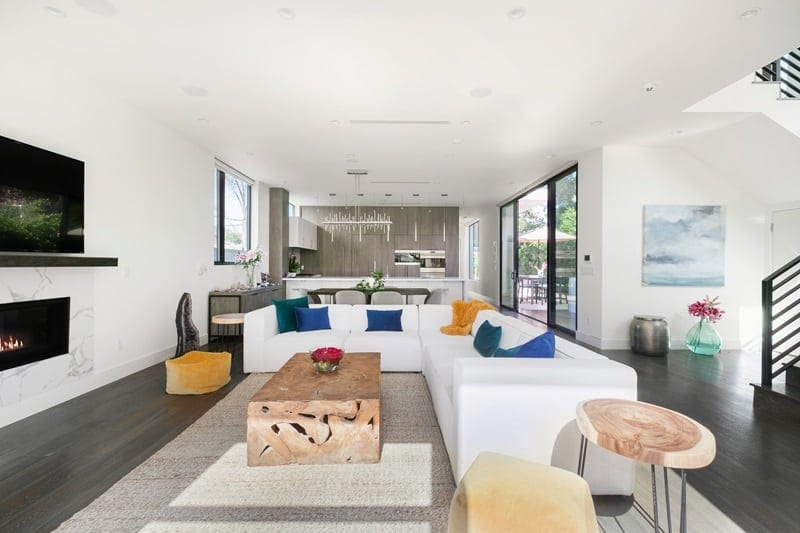 With vaulted ceilings and expansive glass windows, the interiors are bathed in natural light, creating a harmonious connection with the surrounding environment. The gourmet kitchen is equipped with top-of-the-line appliances and a long center island with seating.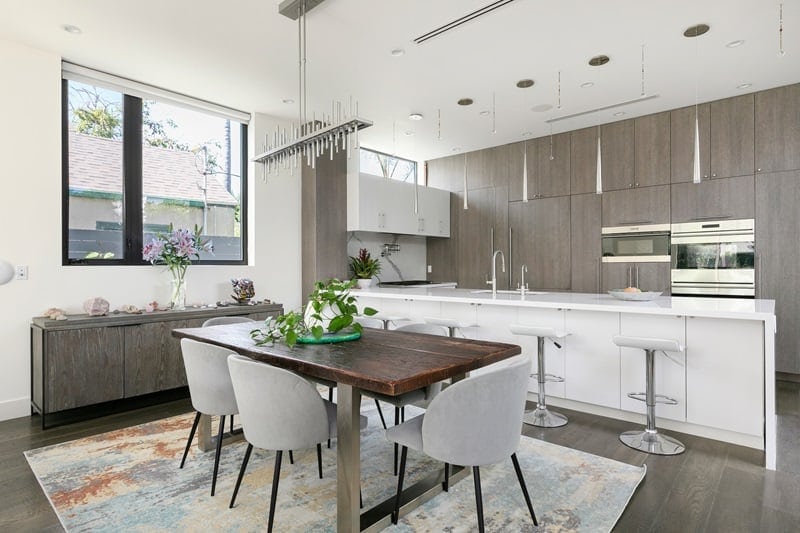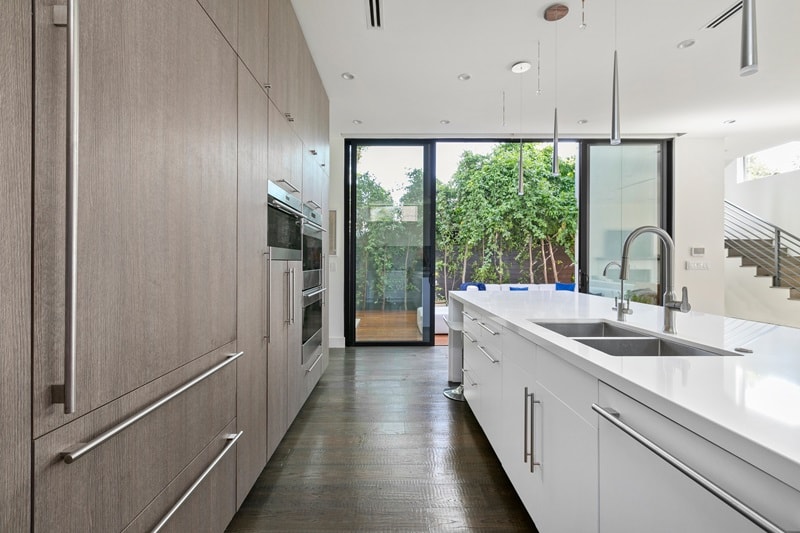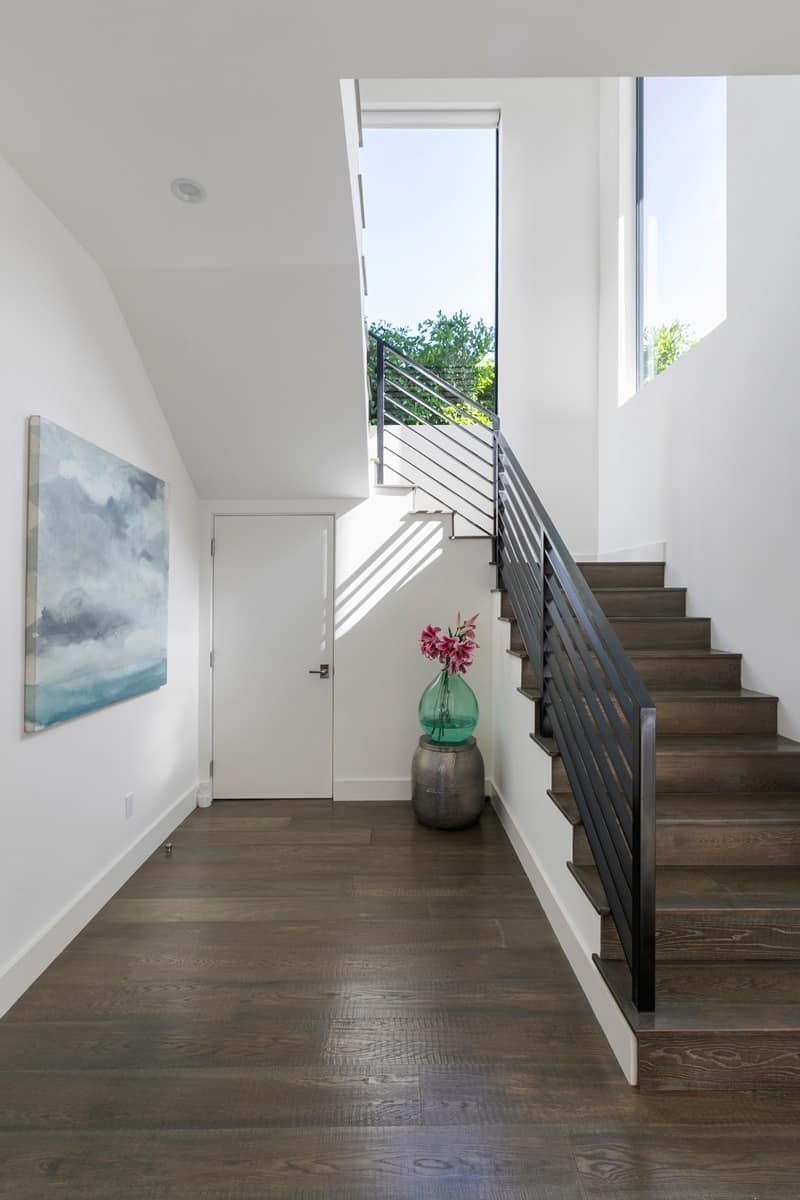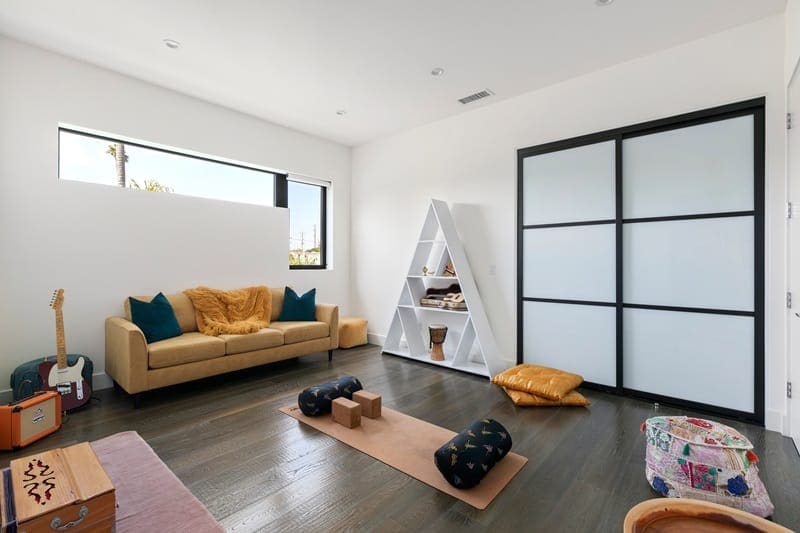 Each bedroom has its own ensuite bathroom, while the primary suite features a soaking tub, double vanities, and a walk-in shower.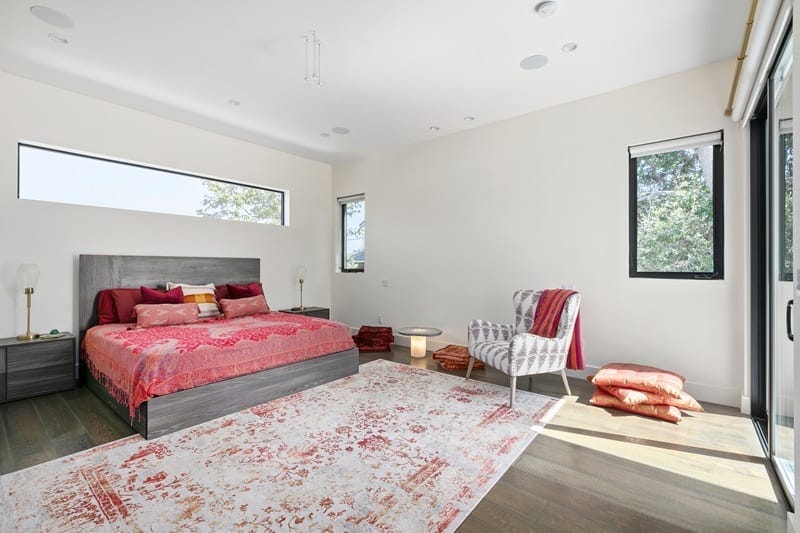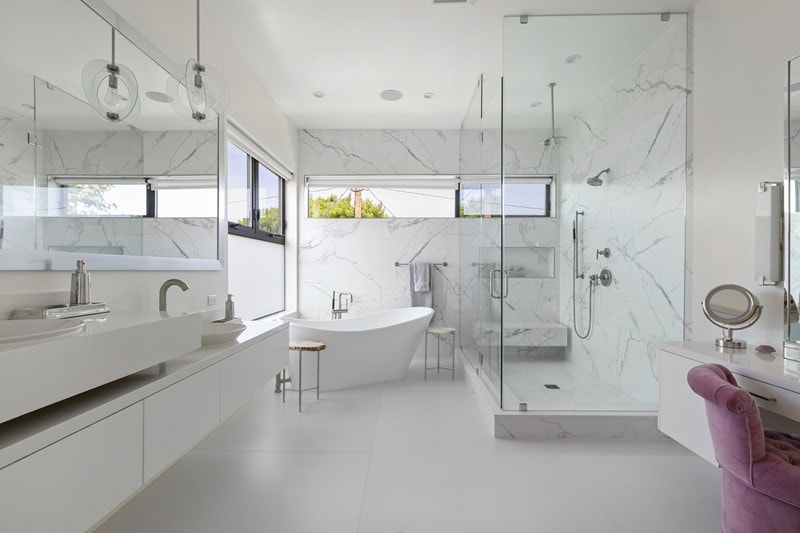 Adding to the home's unique allure is a professionally designed recording studio that has been graced by some of the industry's top musicians, producers, and podcasters.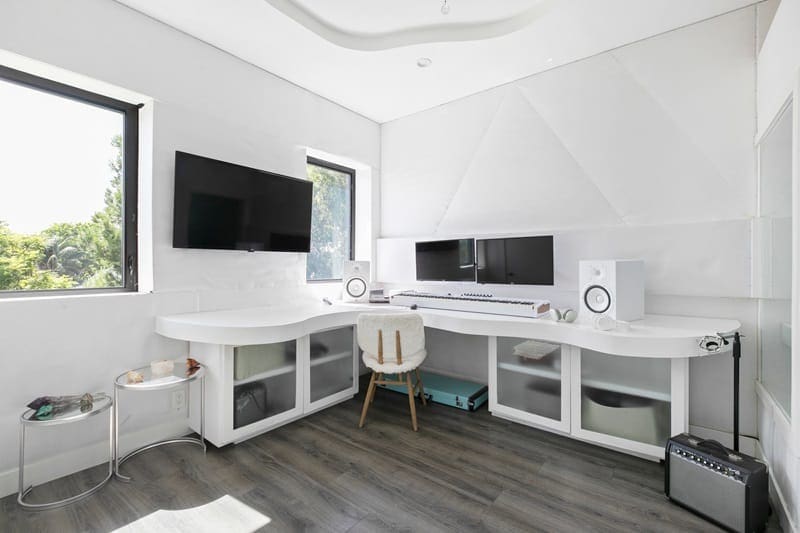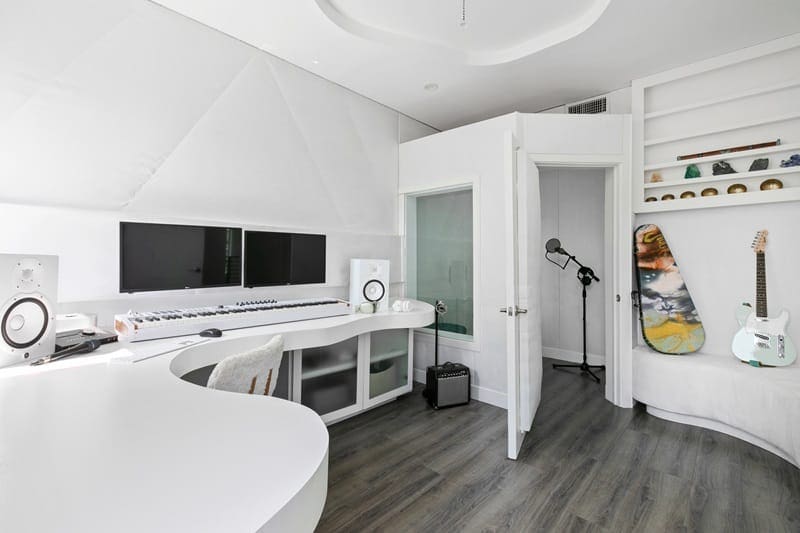 The 2-car garage is also a flexible space that can be transformed into an art studio, gym, or creative hub.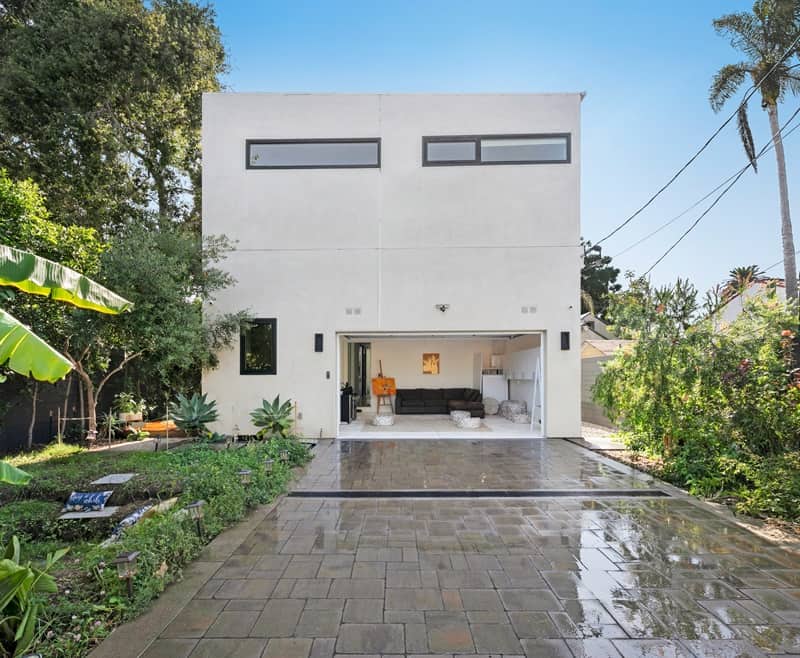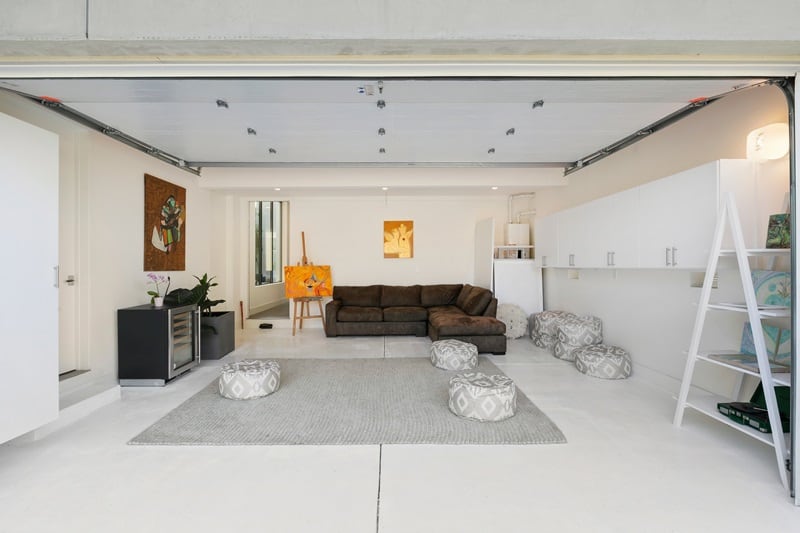 This architectural gem is sure to captivate discerning buyers with its botanical offerings and modern luxuries. It may even inspire its new residents to switch to a more mindful way of living.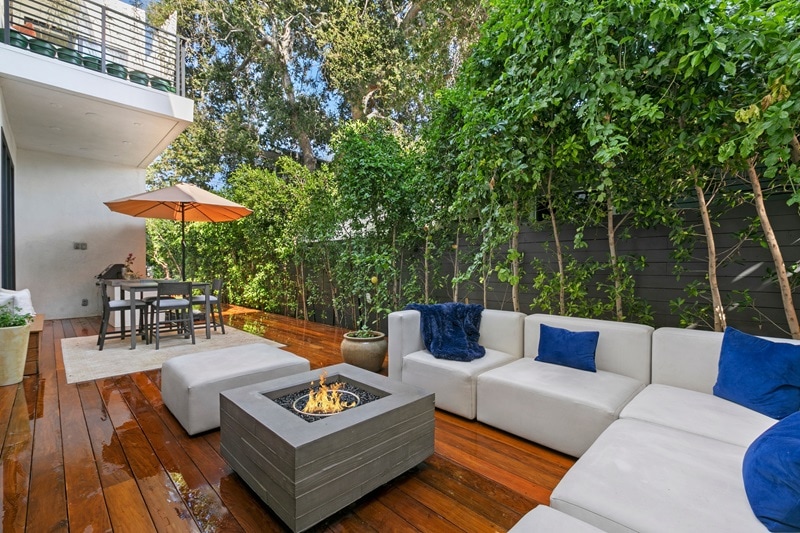 More stories
Wellness influencer Shayna Taylor's house, which she once shared with Ex Ryan Seacrest
Hype House: the TikTok Mansion Owned by Some of the Internet's Biggest Stars
A Look Inside JoJo Siwa's $3.5 Million Mediterranean-Style Mansion