There was a time when Los Angeles' million-dollar mansions were owned almost exclusively by business magnates, Hollywood stars, or heirs to massive fortunes. But those times are long gone, and ambitious young entrepreneurs and social media stars are snapping up luxurious properties in the most exclusive areas.
In fact, to give themselves more buying power, social media influencers, YouTube creators, and TikTok stars have started teaming up to purchase or rent upscale mansions throughout the City of Angels.
The goal? To have these luxurious, envy-inducing abodes serve as a backdrop for their videos and social media posts.
One of the most famous properties to be shared by the new wave of online stars is the so-called TikTok mansion that goes by the moniker Hype House.
Hype House is not only a physical location, it is also a collective. The collective was founded in December 2019 by 21-year-old YouTuber Thomas Petrou and TikToker Lil Huddy.
It has around 19 members, who are made up of some of the most influential TikTok stars. Addison Rae and Charlie & Dixie Amelio were part of the inaugural group, although they have since left to focus on their solo careers.
While the Hype House is often seen in their TikTok videos, only a few of the members actually live in the mansion.
Founders Petrou and Hudson are the usual mainstays but other members still go home to their own families and just mostly visit the mansion when they are filming TikToks.
Where is Hype House, the TikTok mansion?
There have been three Hype Houses to date.
As the group evolved and changed, so did their address. Their huge success on TikTok allowed them to upgrade to a bigger and grander space with each move.
The first TikTok mansion was a Spanish-style abode located in Los Angeles. It boasts a palatial backyard, a huge pool, and enormous living quarters. But while the house has so much space, it didn't have a lot of furniture.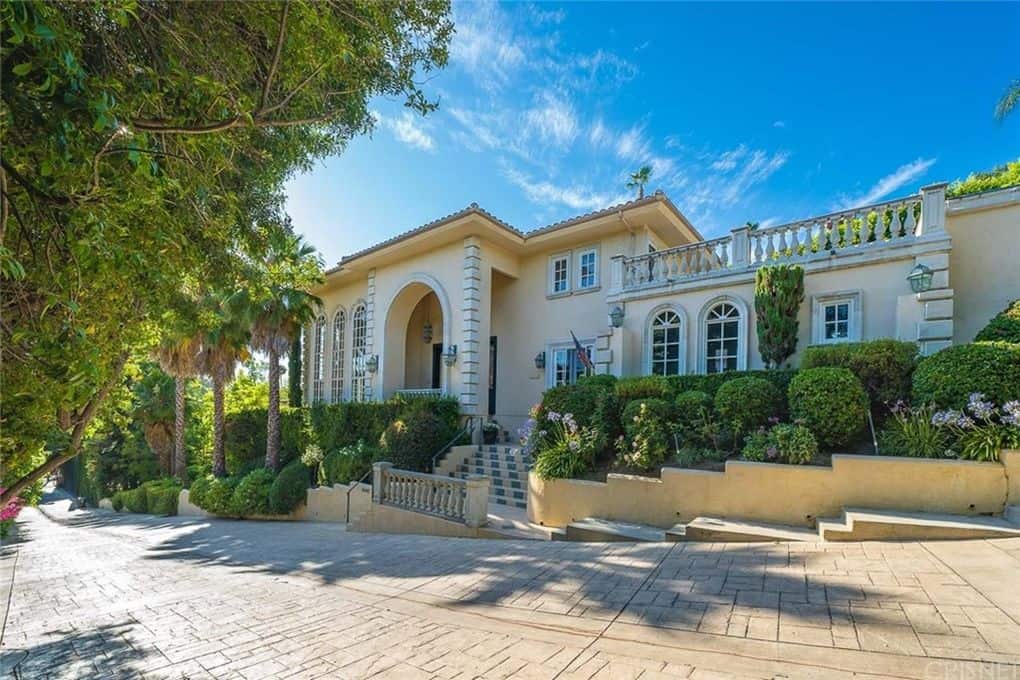 When the group moved into the house, there was barely anything inside it. According to co-founder Chase Hudson, they didn't even have anywhere to sit.
The group had to get creative and find a spot to film in. They ended up choosing the bathroom as the prime spot to shoot their content because of the stunning natural light coming in from its large windows.
The Hype House bathroom became one of the most popular areas in the mansion, often seen in the group's first videos. The vintage-inspired bathroom features green marble countertops and large mirrors that expanded the space.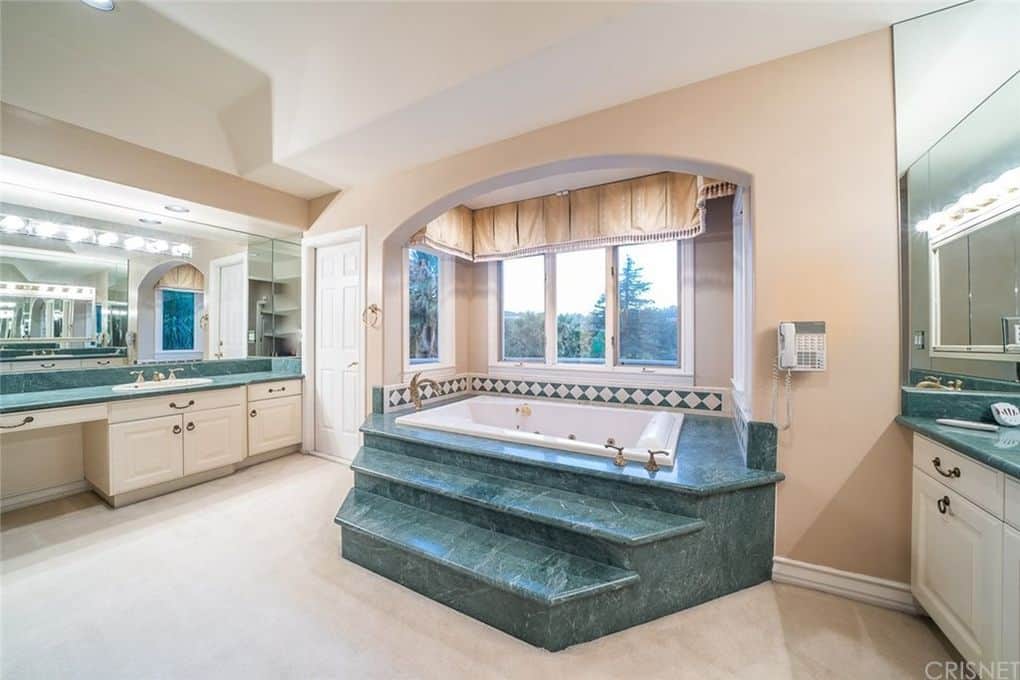 In the first two months, the group filmed over a thousand TikTok videos in the bathroom. Eventually, they invested in lighting tools and started filming in other parts of the house too.
Moving to the Clout House
After their lease ended in the LA mansion, they decided to upgrade to a more spacious house.
In June 2020, the group moved to the Clout House – a popular real estate property that used to be the residence of YouTube content creators including FaZe Banks, Alissa Violet and Rice Gum.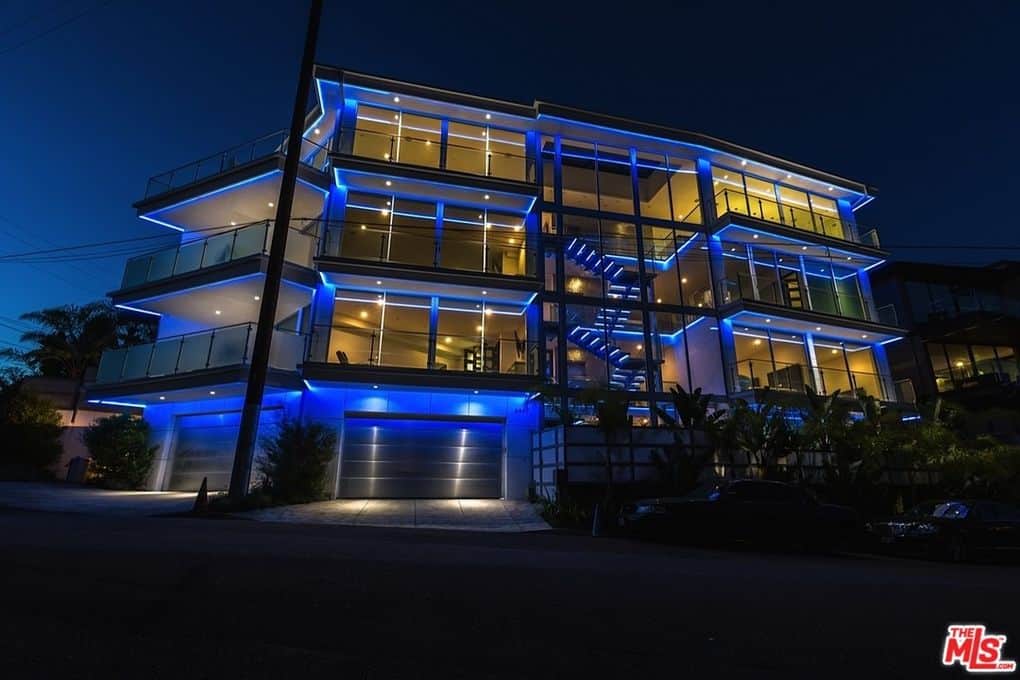 This contemporary mansion, which is worth about $14 million, is located in Hollywood Hills, neighboring the homes of A-list actors like Halle Berry, Leonardo DiCaprio, Robert Pattinson, and Keanu Reeves.
The 12,500-square-foot modern abode has four floors and its own elevator. It also has 10 bedrooms, 13 bathrooms, and a bevy of amenities to keep everyone entertained.
It is equipped with a theater, a game room, a steam room and also features a lot of outdoor space, including a huge pool with a waterfall.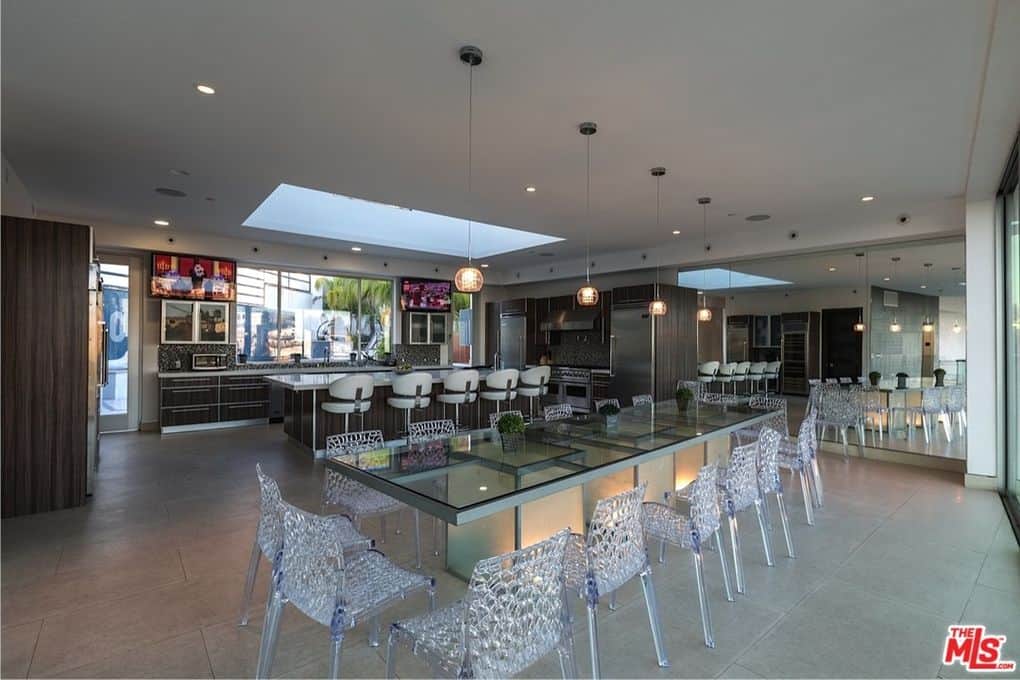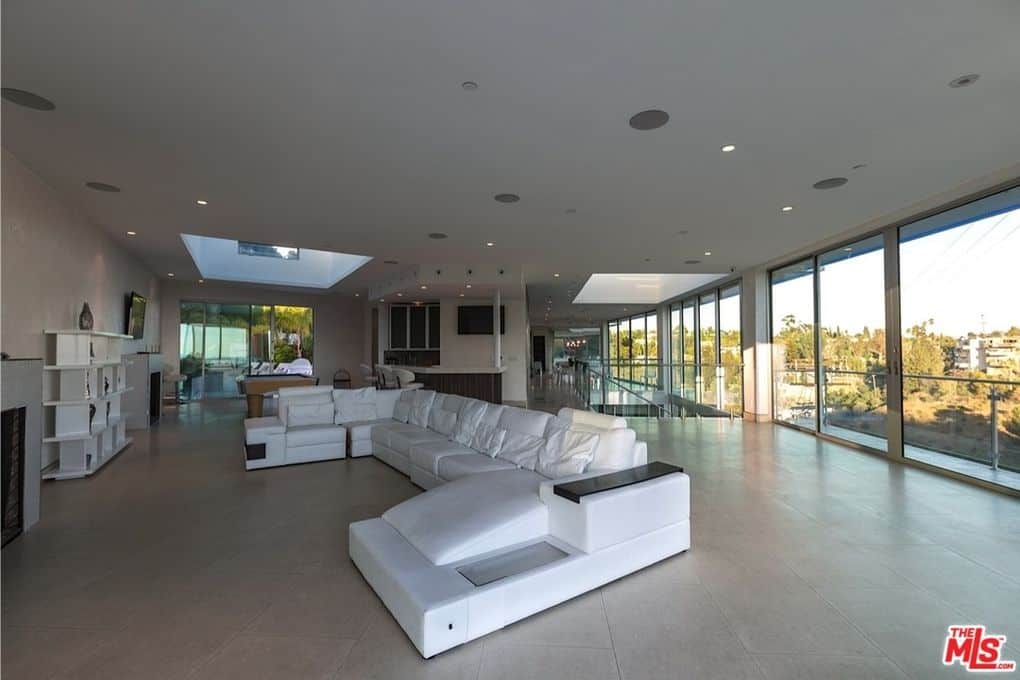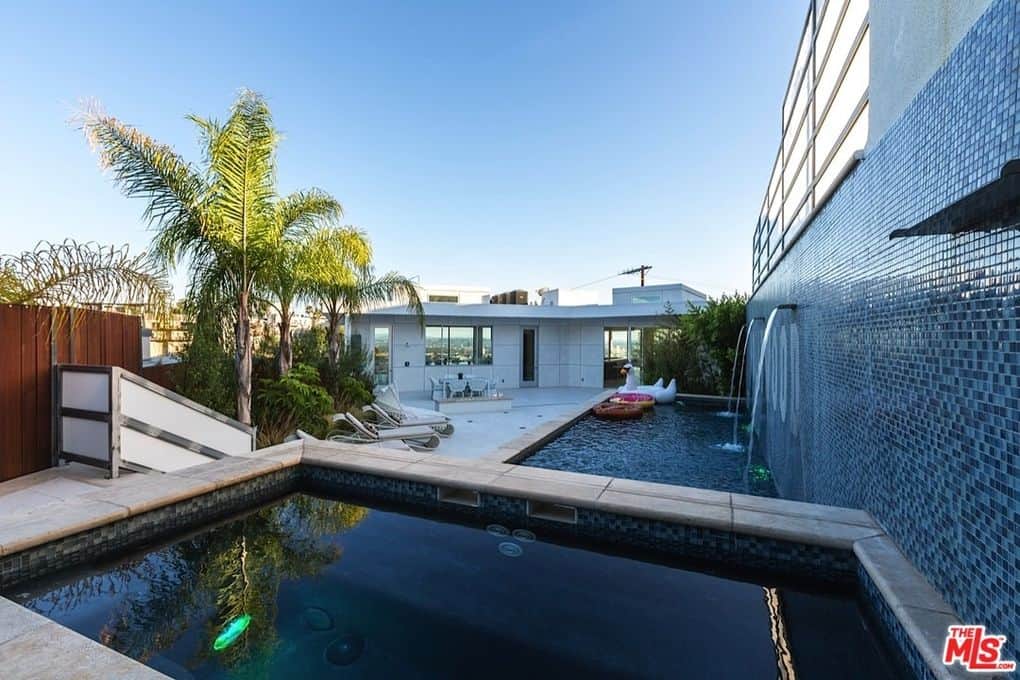 All of the rooms have a lot of natural light with floor-to-ceiling glass windows. There are also multiple balconies that offer the best surrounding views.
While the Clout House seemed to have the vast space the TikTok teens were looking for, they actually didn't stay long in this rental place. After a couple months, they decided to move to another mansion again.
The new $5 million Hype House mansion
After another re-shifting within their group, the Hype House decided to pack up and move again to an even grander house.
By December 2020, the group made a big decision and purchased a new mansion. This is the first home that the collective officially purchased, as the first two were just rentals.
The new Hype House mansion is located just outside Los Angeles, in Santa Rosa Valley, a rural unincorporated community in Ventura County.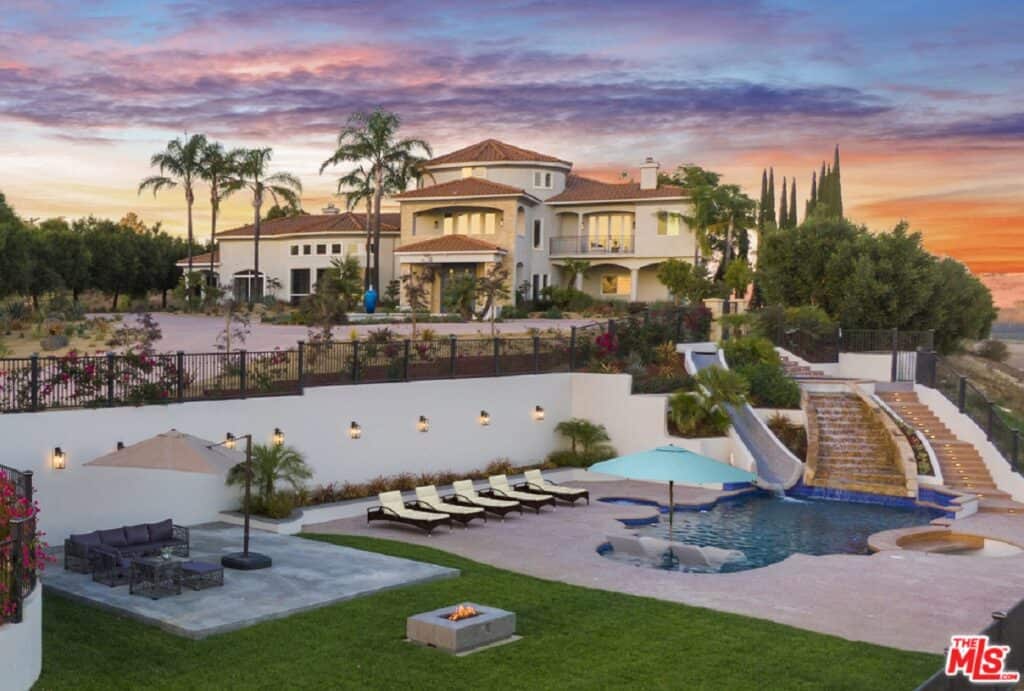 Originally built in 1998, the house sits on 20 acres of land and is located inside a gated community. It has a long driveway and sits atop a small hill, giving a scenic 360-degree view of the property.
It boasts over 11,000 square feet of living space with a massive garage that can fit up to 7 cars. The indoor area features extra high ceilings, long hallways, and stone fireplaces that cozy up the massive space.
There's also an indoor home theater that can sit up to 11 people, a large pool with a terrace-style hot tub and multiple outside sitting areas.
There's plenty of natural light everywhere, so the group won't have to fit themselves in one bathroom while filming anymore!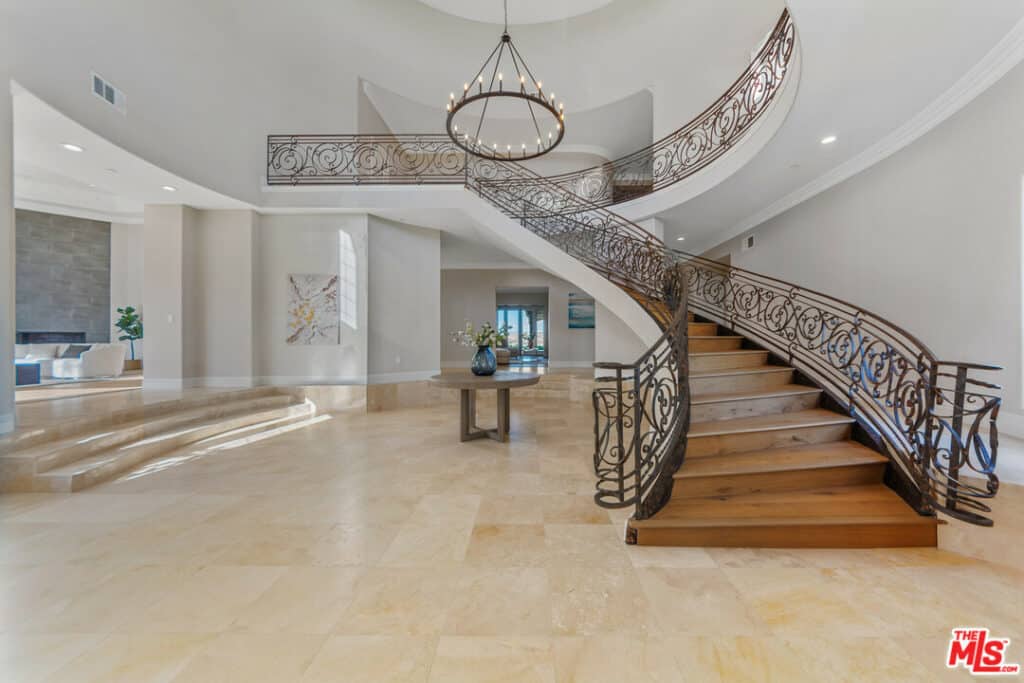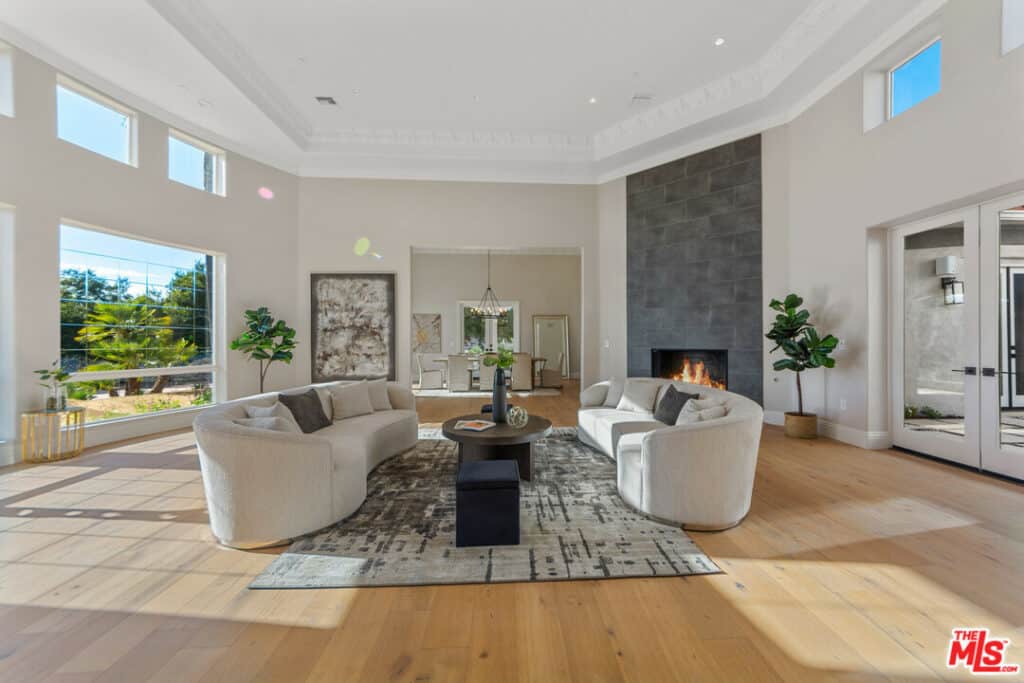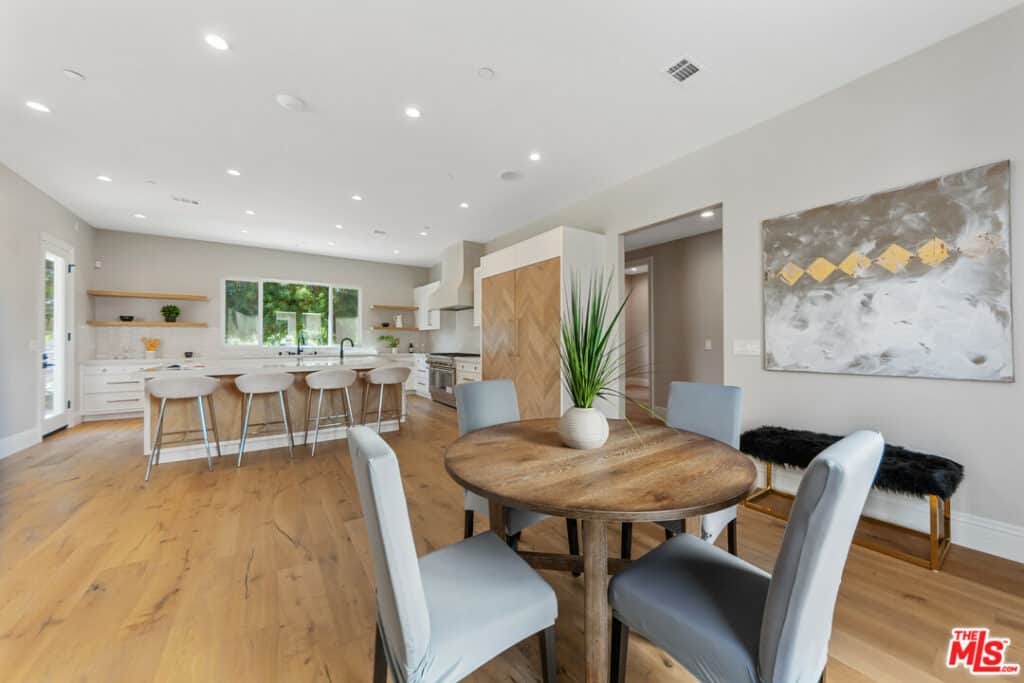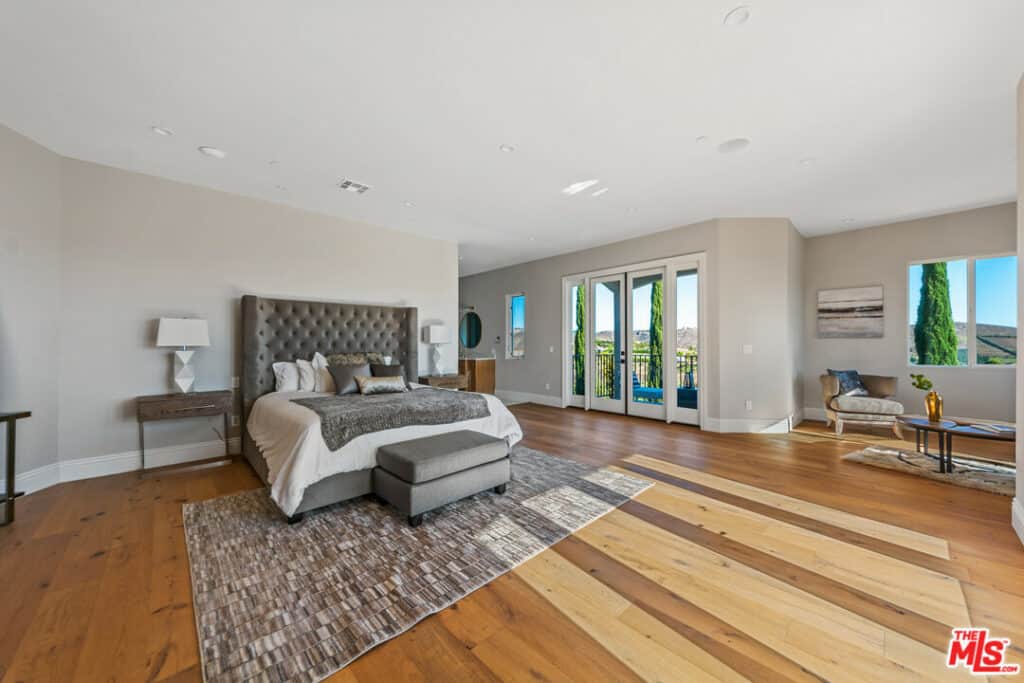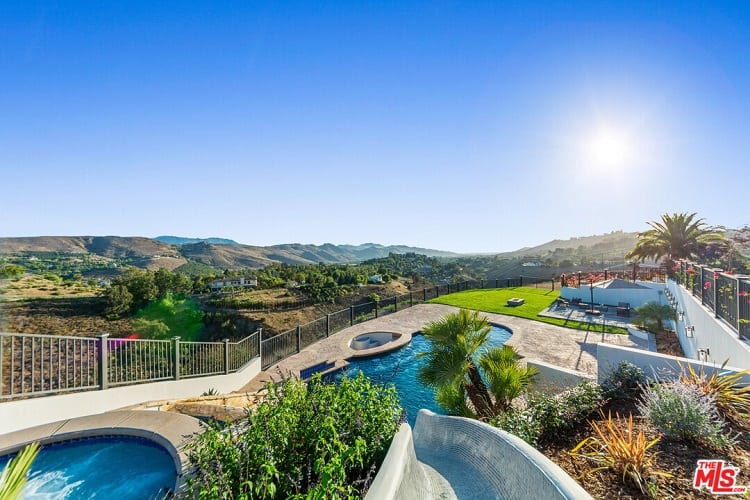 They purchased the mansion for a whopping $5 million — an expensive price tag that the young entrepreneurs can easily afford.
The TikTok group's net worth is reported to be around $10 million and this figure is projected to continue to grow, as the influencers are set to star in a new Netflix reality show.
There is no release date for the show yet but it is supposed to be hitting our screens sometime soon — which will likely gives us plenty of opportunities to go inside the TikTok mansion and get a better feel for how some of the internet's biggest stars live.
More stories you might like
A Look Inside JoJo Siwa's $3.5 Million Mediterranean-Style Mansion
A look at Nicky Champa and Pierre Boo's house in Bel Canyon, now on the market for $2.25M
Joe Rogan's Real Estate Experience: Living a Luxurious Lake Life in Austin, Texas
Tour Andrew Rea's (Binging with Babish) House in Brooklyn