TikTok superstars Nicky Champa and Pierre Boo are ready to add a new title to their already impressive list of achievements.
The content creators/social media stars — who have drawn close to 25 million followers on TikTok with their inclusive 'love is love' branding and wholesome storytelling — will be flipping their first property.
The real-life couple has just listed their suburban house in Bell Canyon, Calif. for sale, asking $2,250,000 for the unique property.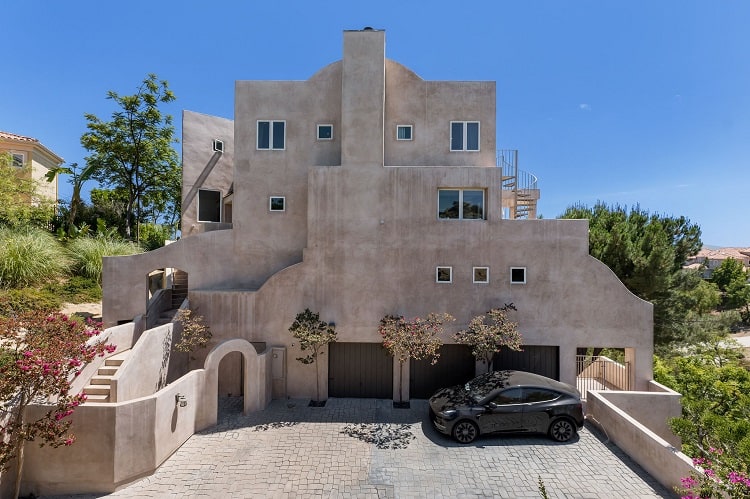 The real-life couple purchased the suburban spread a little over a year ago and paid $1,735,000 for the 4-bedroom house set in an exclusive, 1,700-acre gated community north of Calabasas.
This means Nicky and Pierre stand to make quite the profit from the sale of their Bell Canyon home, now listed with Rebekah Schwartz Sklar of The Agency and Zach Sklar at Beverly and Company.
With a total of 4 bedrooms and 4 baths spread across 4,445 square feet of living space, the multi-level home sits on a one-acre lot perched on a hillside within the prestigious gated community of Bell Canyon.
As you enter the property, you're greeted by a generously sized, step-up living area with floor-to-ceiling windows and a door that opens up to vast mountain, canyon, and city lights views.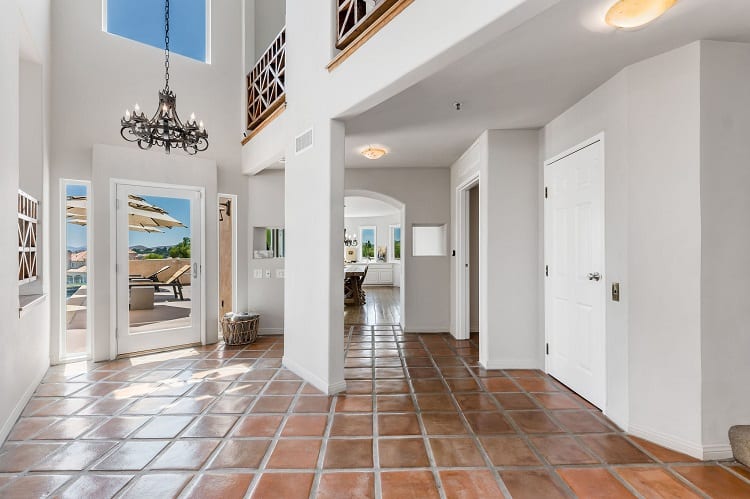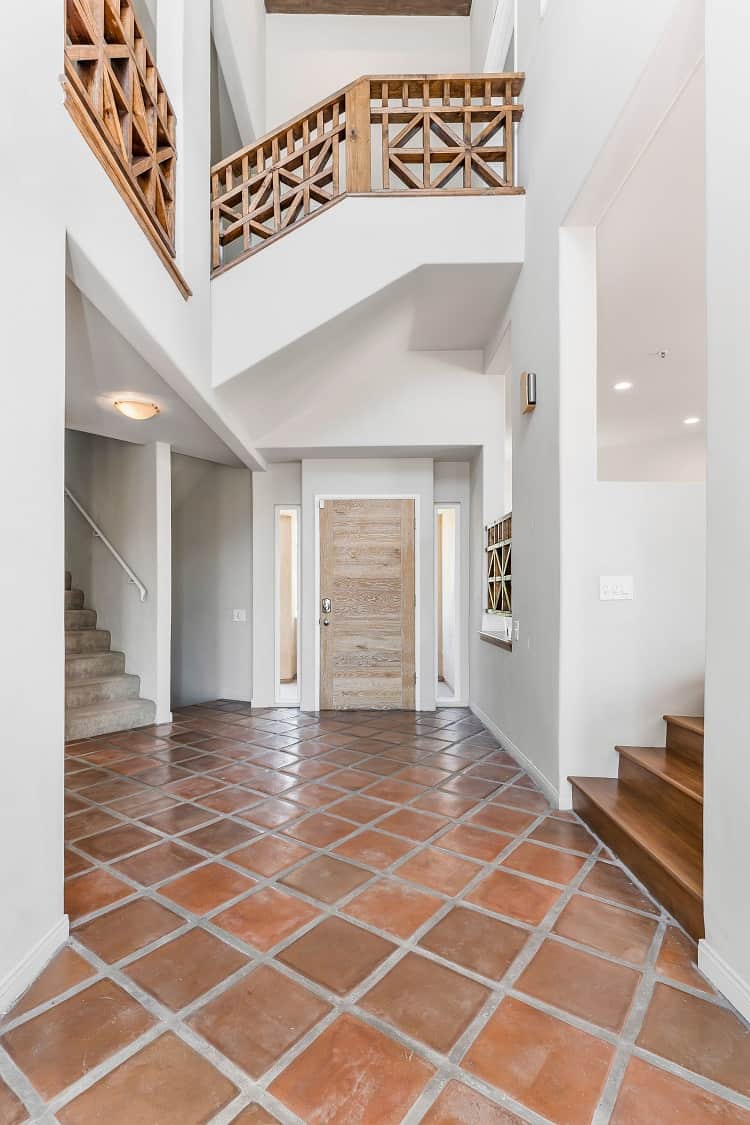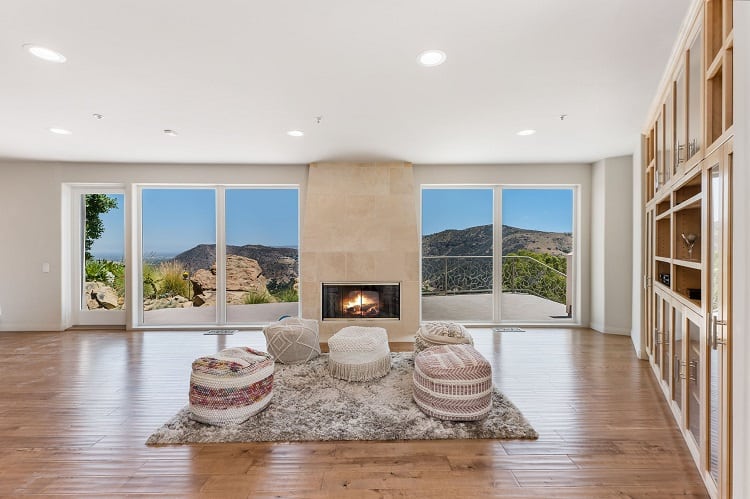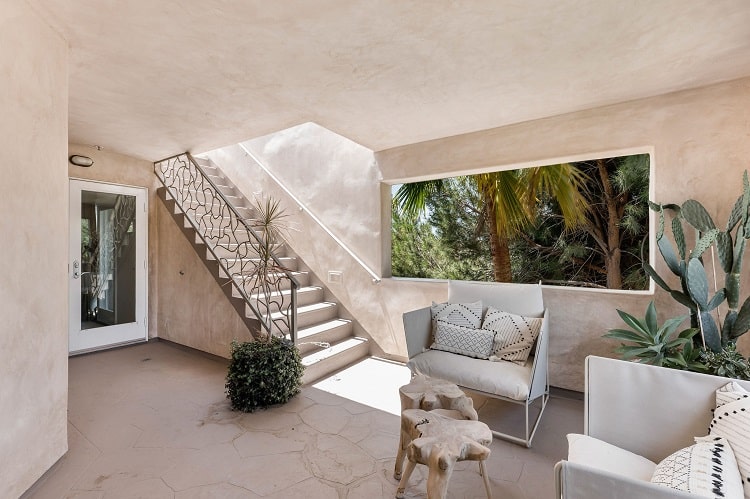 Nicky Champa and Pierre Boo's house comes with a classic country kitchen with a center island and breakfast nook, as well as a bright, open dining room.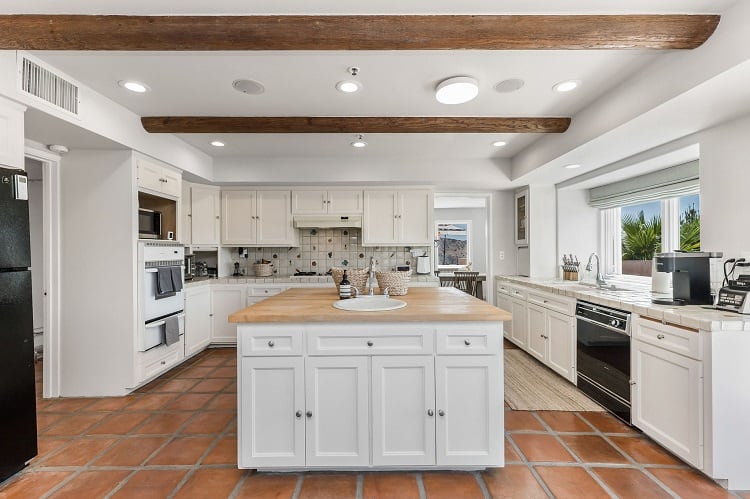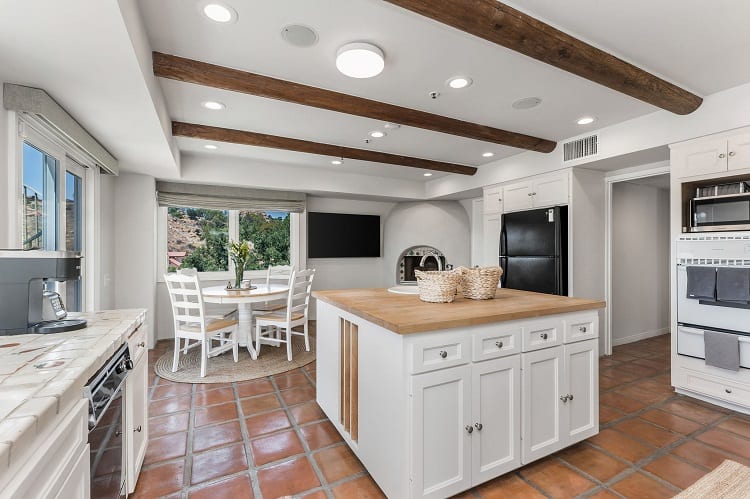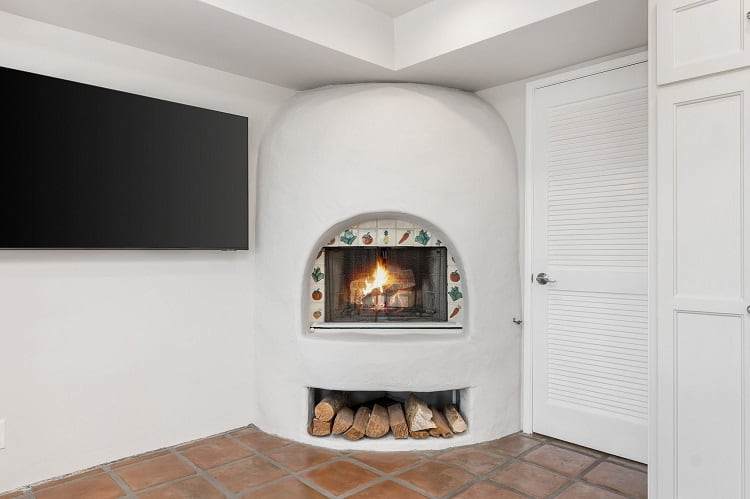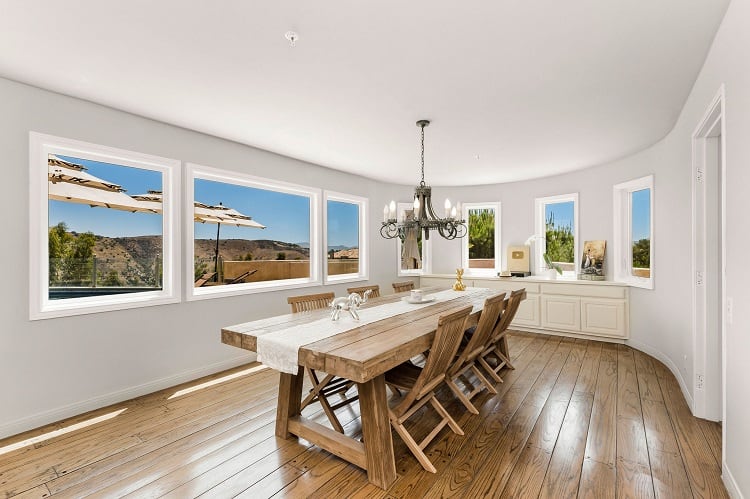 The top level is dedicated to the primary bedroom and another room with a fireplace that could be used as an extra bedroom or lounging room.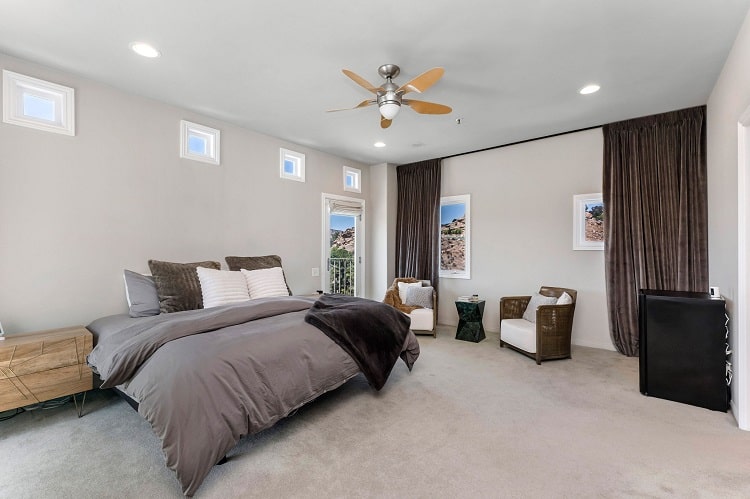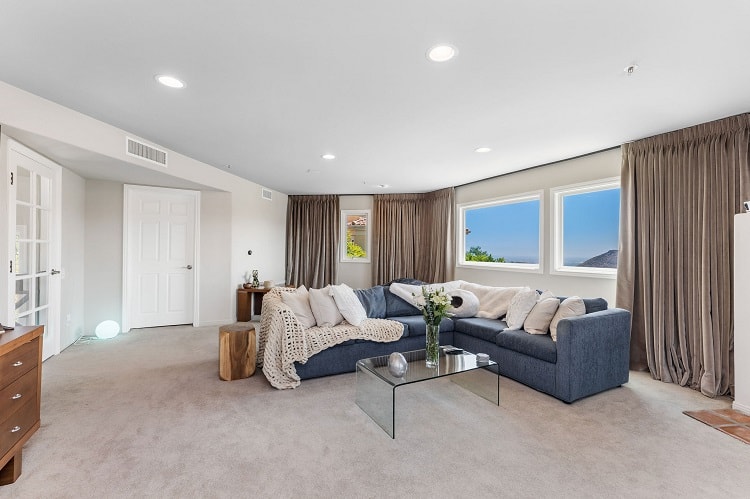 Throughout the property, there are several serene outdoor patio areas to sit, unwind and enjoy nature.
There's about an acre of outdoor space, with rock formations, fruit trees, and abundant succulent foliage surrounding the property.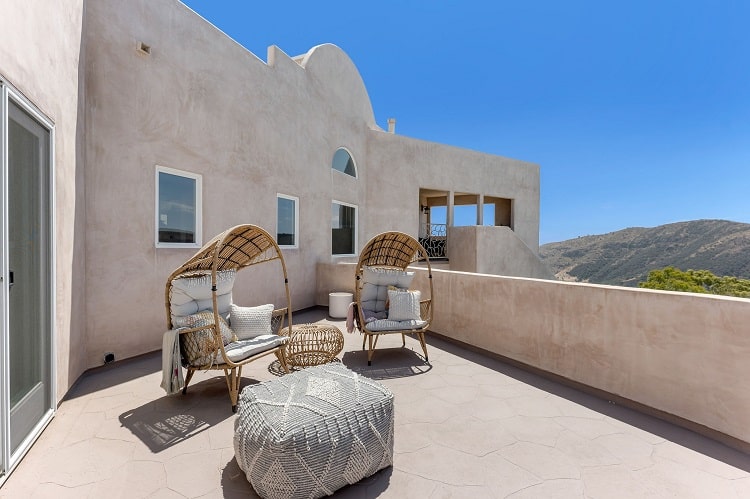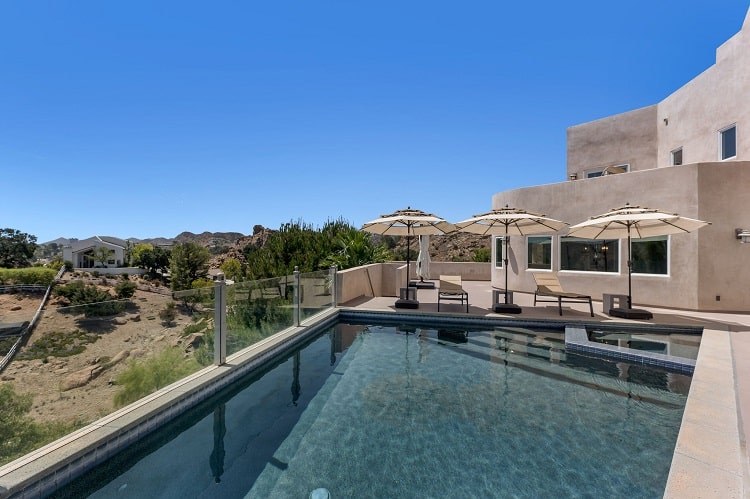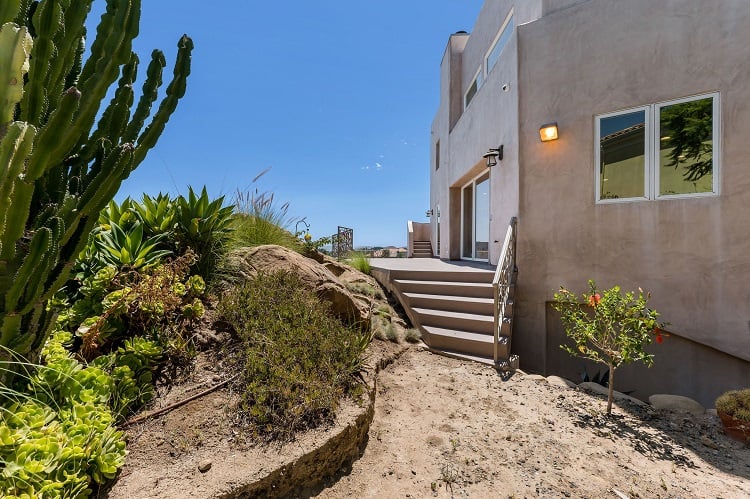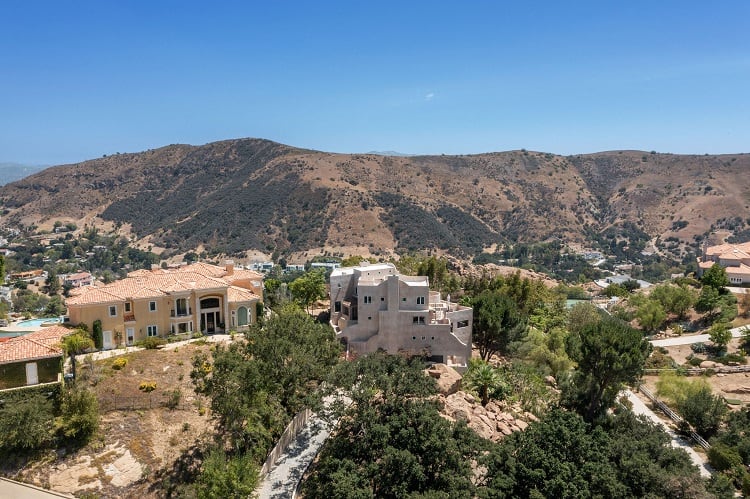 While we don't know where they're headed next, what we do know is the house was a dream-come-true for the TikTok stars. Buying a house was a longtime goal for the influencer couple.
At the beginning of the year, Nicky and Pierre opened up to LA Mag, saying that fulfilling that goal even left them aimless for a while:
"I remember it being a huge goal of ours for a long time and when we would get up in the morning sometimes and we didn't want to get up—we didn't know what to do with our day," said Pierre. "Two weeks [after buying the house] after we were absolutely depressed."
Nicky added: "I totally understand, there was one night—the fourth or fifth night—we were laying in the bed and it was like the biggest full moon ever. And we were like "what parallel universe did we find ourselves in?" It was very surreal."
With that goal behind them, and with some extra cash to burn, we're looking forward to seeing where the two lovable influencers land next.
More stories you might like
Hype House: the TikTok Mansion Owned by Some of the Internet's Biggest Stars
Brandon and Dylan Lee Buy Dana Carvey's Former House in Encino
A Look Inside JoJo Siwa's $3.5 Million Mediterranean-Style Mansion
Top 10 Most Influential Interior Designers on Instagram & How Much Money They Make per Post