George Rosenthal, the owner of West Hollywood's luxury Sunset Marquis hotel, knows a thing or two about upscale living. That's why his own home, a sprawling 180-acre estate in the hills of Malibu, is unlike any other.
The unique property is the very definition of living large, with extensive vineyards, an orchard with approximately 600 avocado trees, a private hacienda-style compound, two pools, and a total of 12,000 square feet of living space. All of this within a 5-minute drive to Malibu's beautiful beaches.
Rosenthal, who is also the Chairman of Raleigh Enterprise, just listed his home for sale — and the extraordinary property commands a price tag that matches its grandeur. The entrepreneur is asking $38 million for his secluded paradise, and likely won't settle for much less.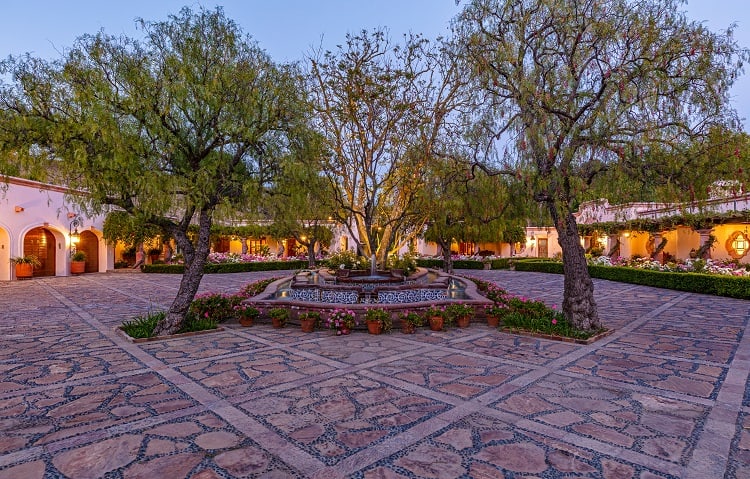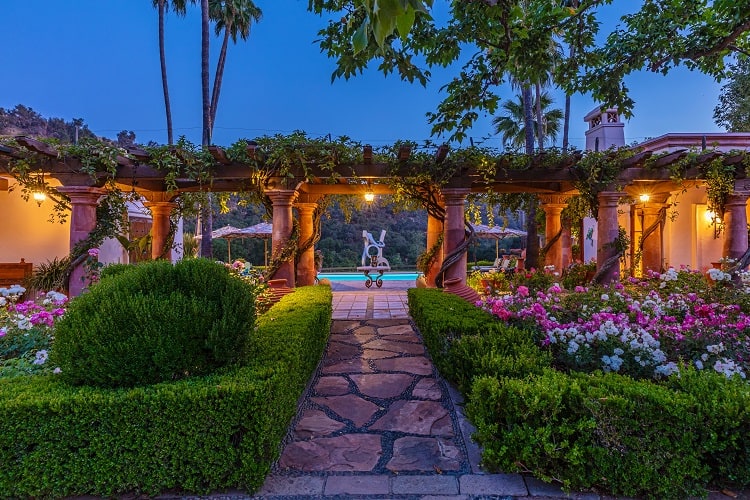 Set in an enchanting setting, the Rosenthal Estate welcomes guests with a long, winding private road set along a rippling winter creek that runs through one of the largest stands of mature oaks in Southern California.
Vineyards and curated art installations line the path to the main house, a hacienda-style compound that's been custom designed to match its idyllic surroundings.
Before reaching the house, there's a 2,500 sq ft converted stable along the road that serves as both a tasting room and banquet space. A porte cochere leads into the main residence, where a cobblestone courtyard features a center landscaped cascading fountain and a six-car garage.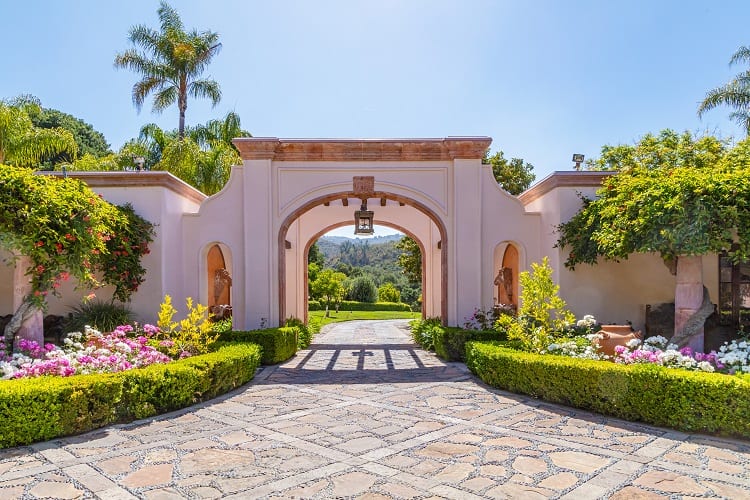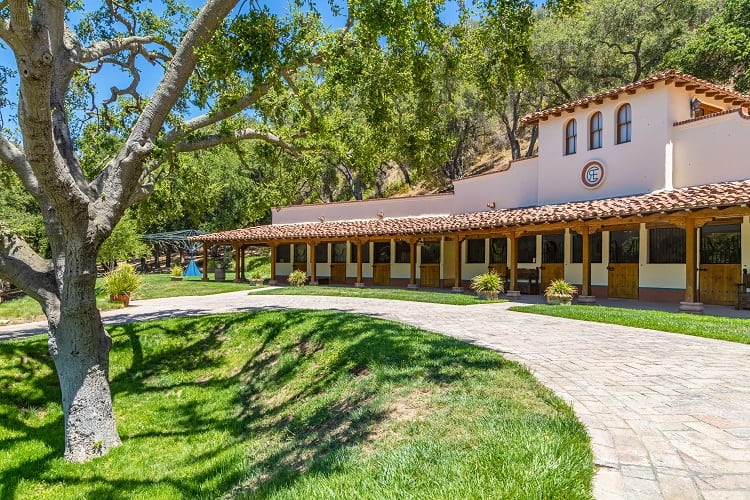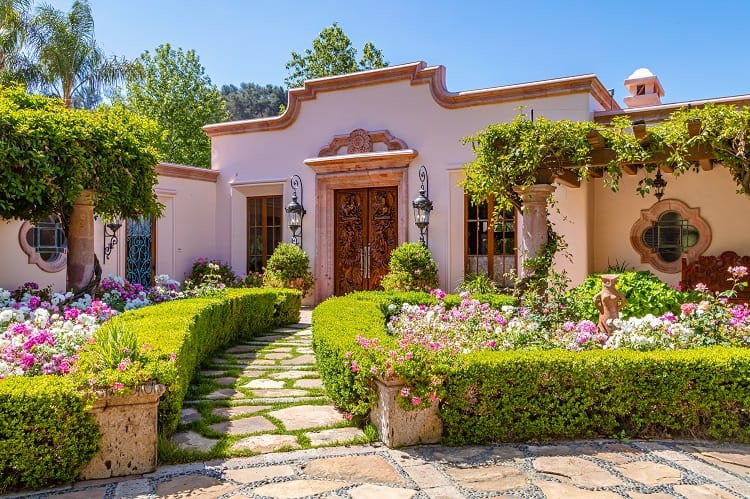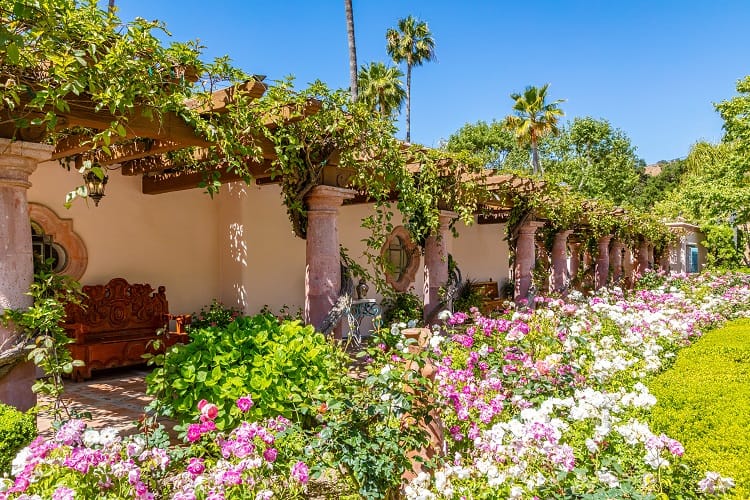 Surrounded by trumpet vine-covered porticos, the main house has exquisite features like artisan wood sculpted double doors, wood beamed ceilings and intricate wood columns, custom-designed skylights, and arched windows.
All in all, the compound comes with 8 bedrooms and 9 baths spread across a number of structures and guest houses. There's a separate gym on site, a secondary building (with its own living room/screening room, enclosed patio sun room, and full-service kitchen), a one-bedroom guest quarters, and another standalone two-bedroom, two-bathroom guest house that comes with its own swimming pool.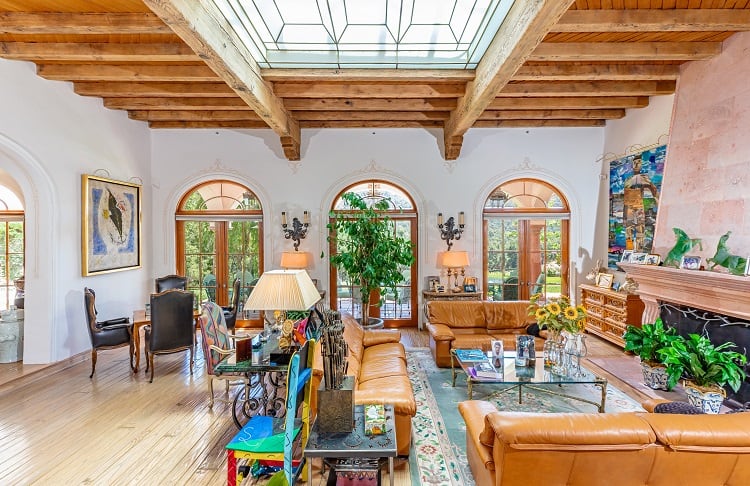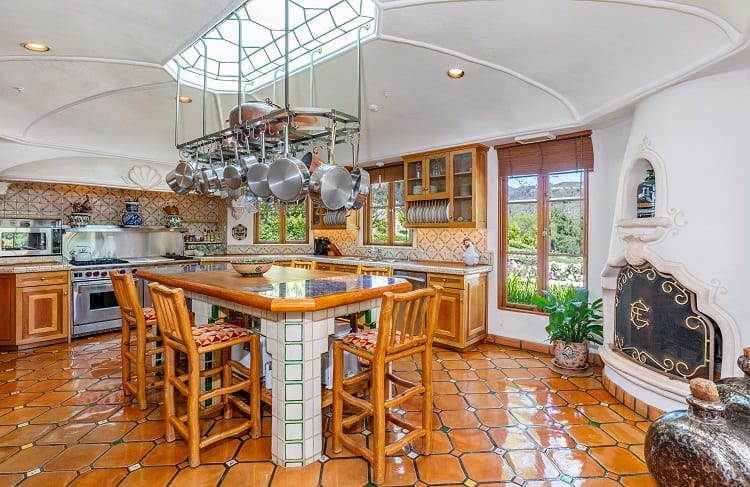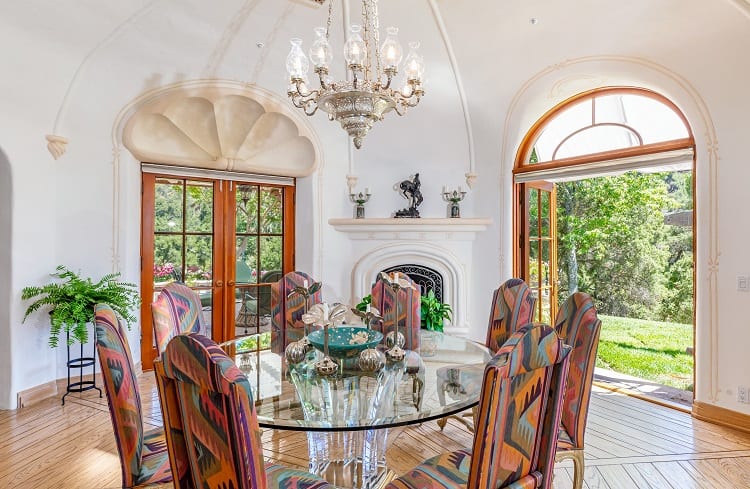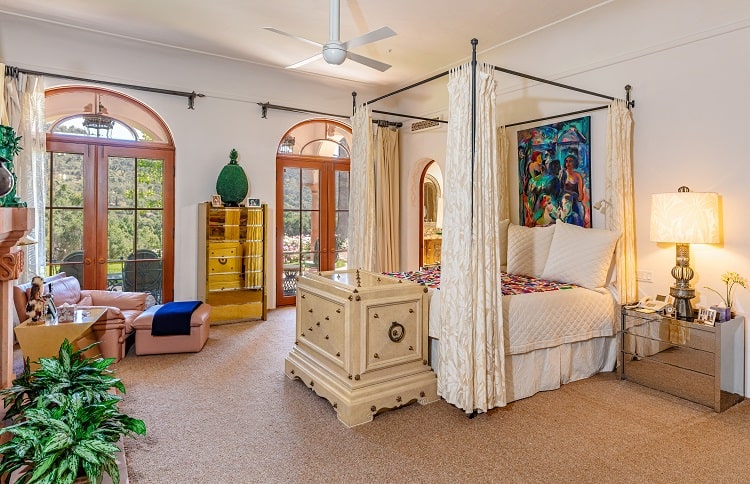 But it's all the outdoor areas that make the Rosenthal Estate truly stand out. The main pool cascades into the adjacent lap pool in the main residential compound, and it's surrounded by an outdoor fireplace and dining area with a massive terraced hardscape that can accommodate large events.
Paths lead through wooded estate, manicured gardens, a pond, and vineyards and offer private access to the Backbone Trail. Most notably, the property comes with extensive vineyards and orchards, counting as many as 600 avocado trees, making it an extraordinary destination for nature (and wine) lovers.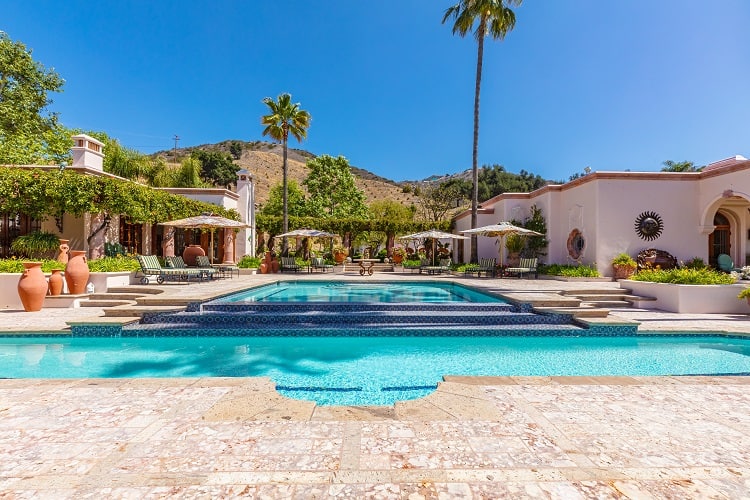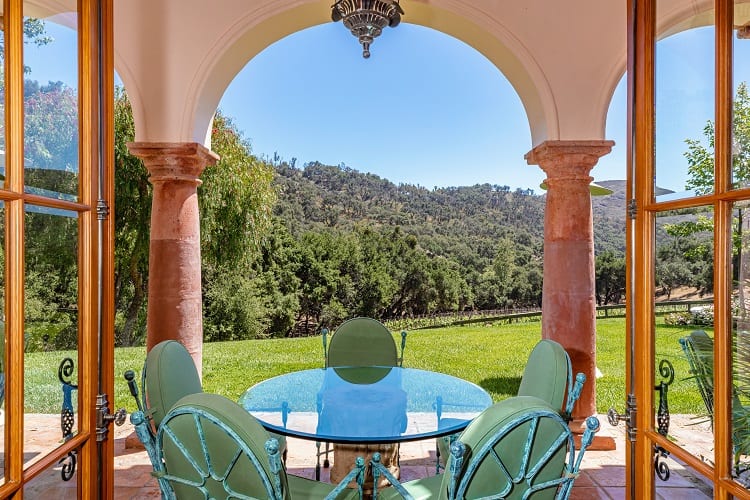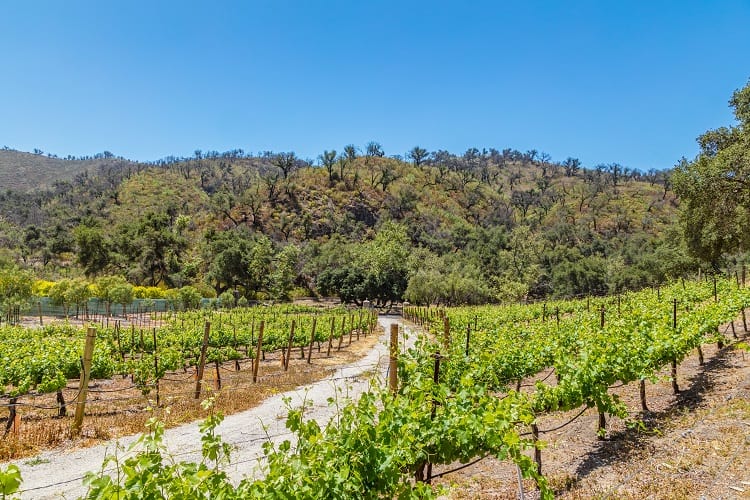 The astounding property is listed with Sandro Dazzan of The Agency and Jade Mills and Joyce Rey of Coldwell Banker Realty, Beverly Hills. And if you think the $38 million asking price is a bit steep, know that the last time George Rosenthal brought it to market (back in 2012) he listed it for a whopping $59.5 million.
More luxury homes
Villa Sophia is a Hollywood Darling with Old World Tuscan Charm
Elegant Beverly Hills Estate North of Sunset Boulevard Asks $22 Million
The Remarkable Sheats-Goldstein Residence in LA: Past, Present and Future
Fashion Designer Allen Schwartz is Selling his Whimsical L.A. Home, the Sycamore Ranch