If you've ever dreamed of owning and living in an architectural masterpiece featuring your very own 'Glass Onion,' then look no further, because an incredible opportunity is on the horizon.
Molly Kelley and Susan Irving of Nourmand & Associates hold a one-of-a-kind listing of a property that you might not expect to find in glitzy Los Angeles.
Located at 2538 Sundown Drive in Glassell Park, the gem known as 'The Domestead' is a jaw-dropping piece of architecture.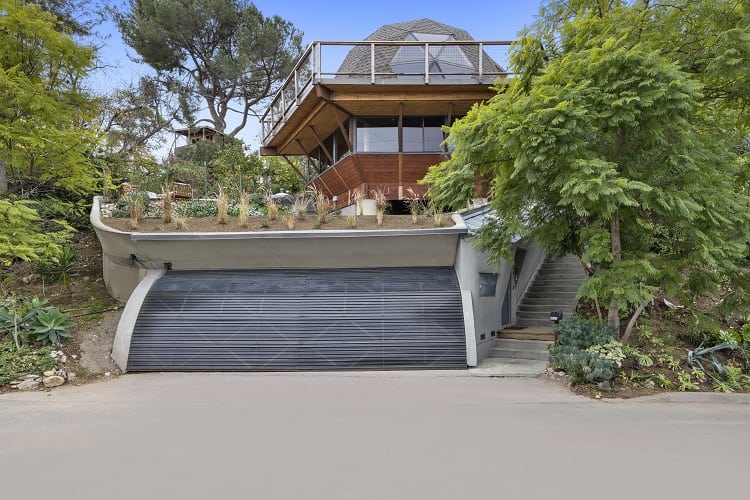 The home was designed by architect William King for a young pediatrician named Joy Gaertner. Unfortunately, Gaertner passed away just a few months after her new home was completed in 1984, and the house went on to change hands several times over the years.
The geodesic dome house has recently been listed for sale, with an asking price of $1.725 million, and it's well worth the money. And it would seem like it's already found a buyer that agrees; listed in early January, the dome house is already under contract, three weeks after listing.
That doesn't come as much of a surprise, as you'll be hard-pressed to find another property like this in Los Angeles.
It's luckily nestled on a private cul-de-sac on a hill in Los Angeles, otherwise, we're sure it would catch the eyes of every passerby. But its intricate, thoughtful architecture is matched by unrivaled privacy and coziness, and despite its dome-like, futuristic appearance, it feels like home as soon as you peek inside.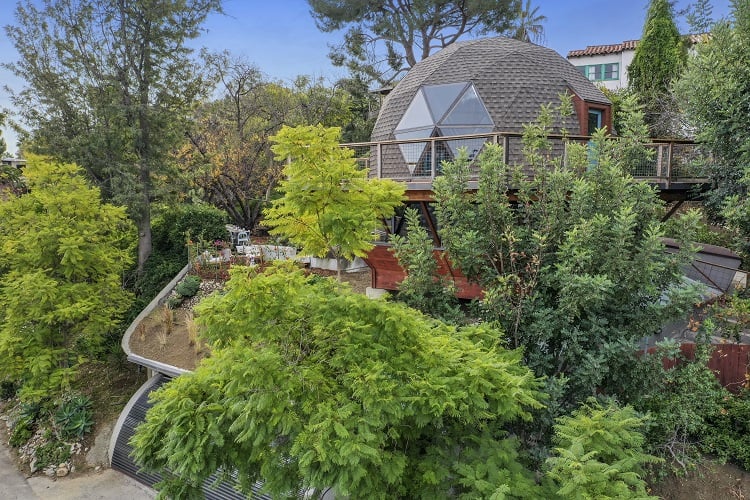 So let's take this opportunity and get a quick tour of this architecturally distinct home rightfully known as the Domestead.
Inside the Domestead, William King's striking dome house in Los Angeles
The William King-designed home is a perfect example of a dome house — a unique architectural style whose structures consist of smaller polygonal shapes that connect together to form a circle.
Borrowing elements from old European architecture (think old-world cathedrals), dome houses come in the shape of a sphere or spherical ellipsoid — and have more efficient air circulation and keep temperatures even due to their unique shape.
That applies to the Domestead as well. Split into three levels, the dome house has a unique bottom floor dedicated to an underground cave-like retreat, the mid-level housing the kitchen, and the top floor — designed as a geodesic dome — acting as the bedroom,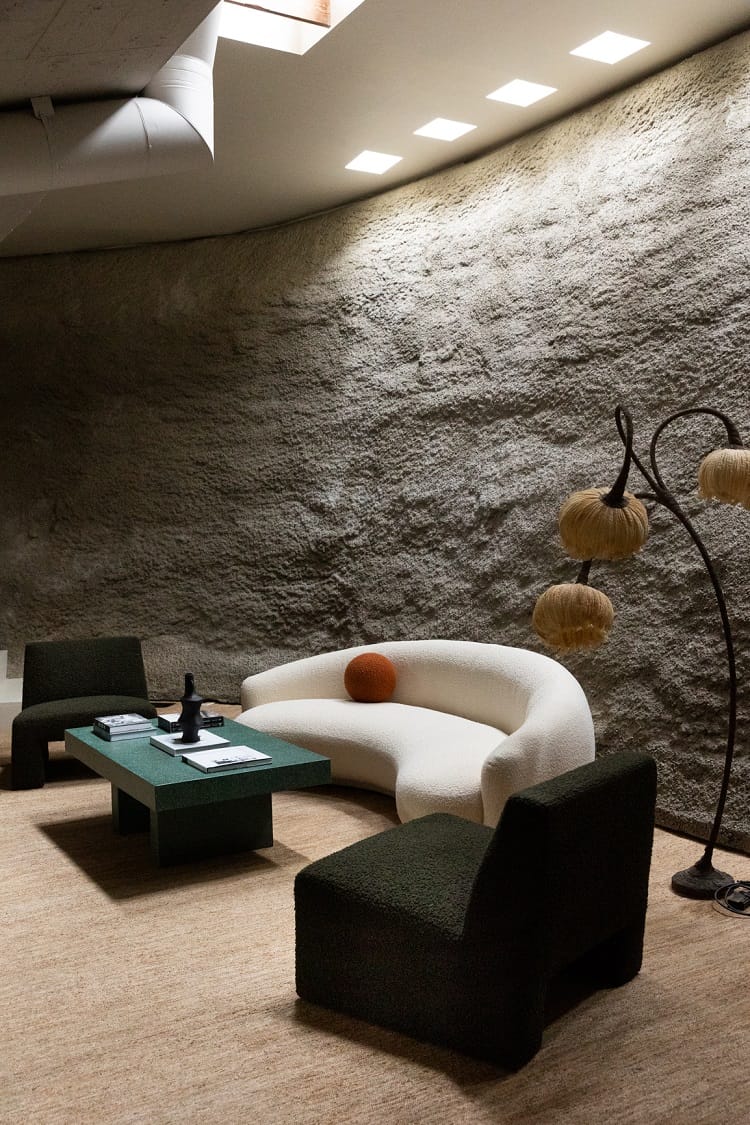 The kitchen
Entering the property through a concrete 'cave' carved into the hill and illuminated by skylights, it's like stepping into a different world.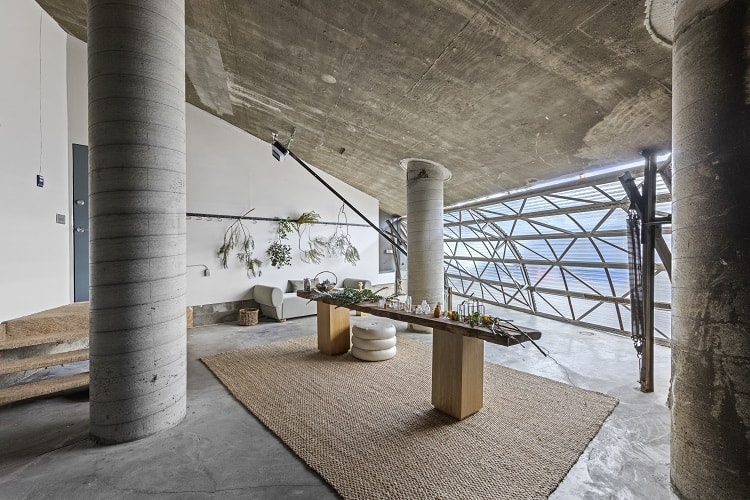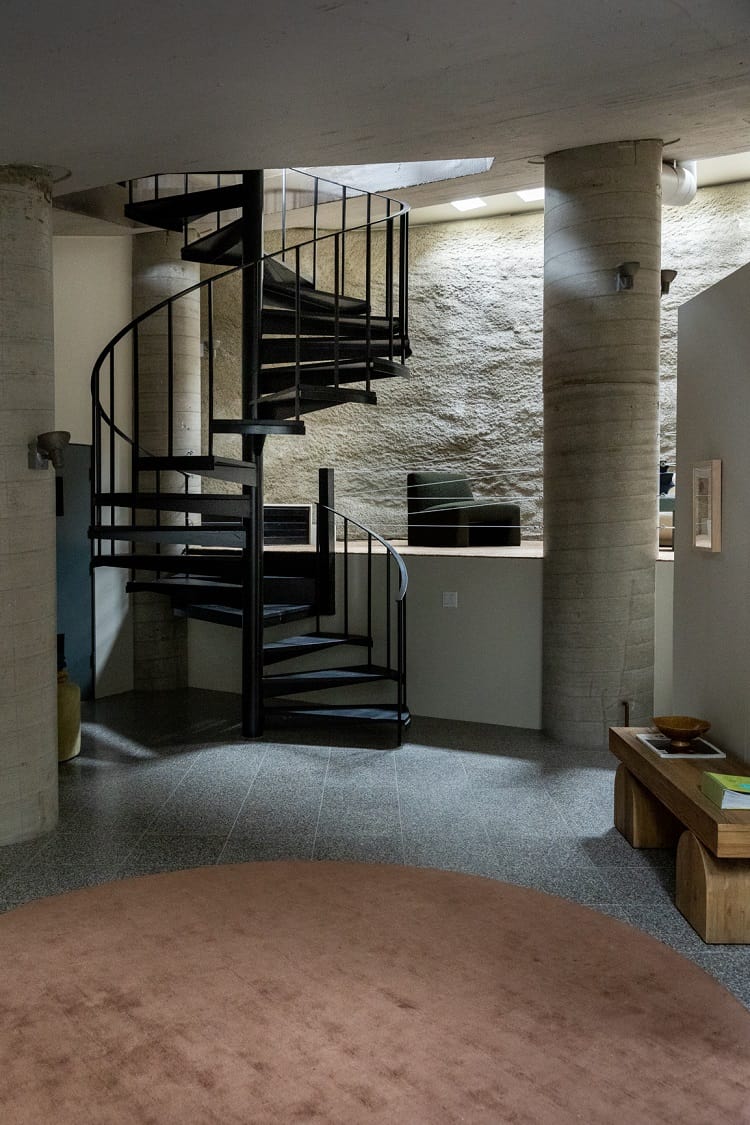 A few steps up the circular stairs lead you into the kitchen, which is our favorite space in the entire house. It's airy and open, yet cozy and rustic at the same time due to the earthy colors and use of natural materials.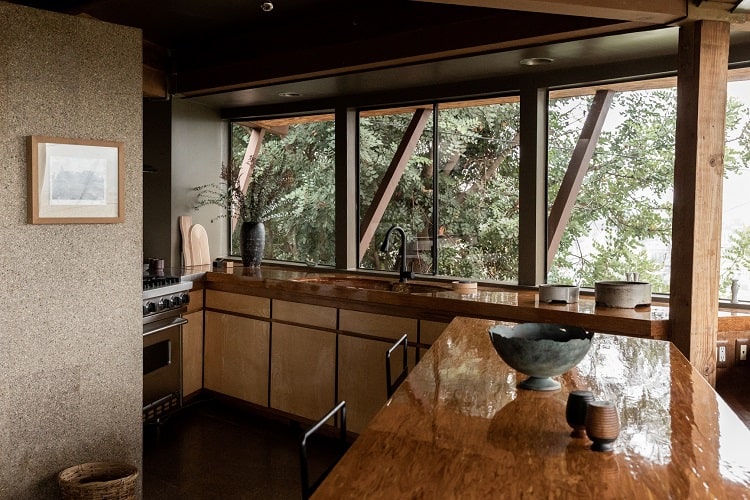 The stunning view of the San Gabriel mountains doesn't hurt, either. What's more, step outside the kitchen door and you'll end up in a beautiful garden that's just perfect for entertaining friends and family on a hot summer evening.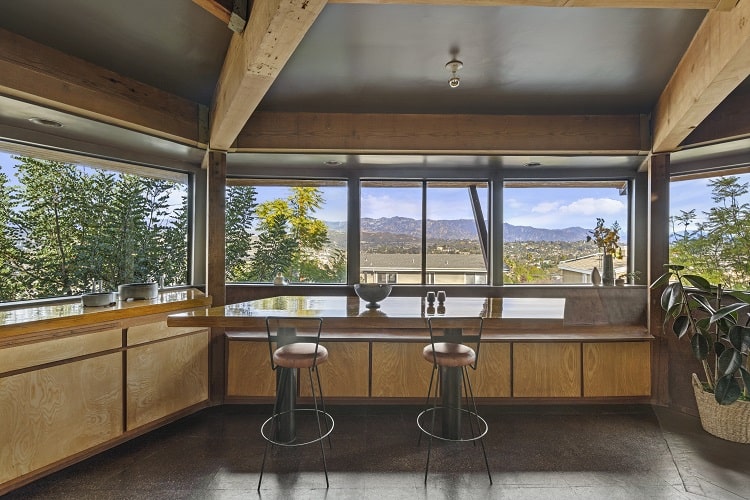 The bedroom
Moving up to the next floor from the kitchen, you enter the 24-foot-diameter geodesic dome, painted in bright, refreshing blue hues.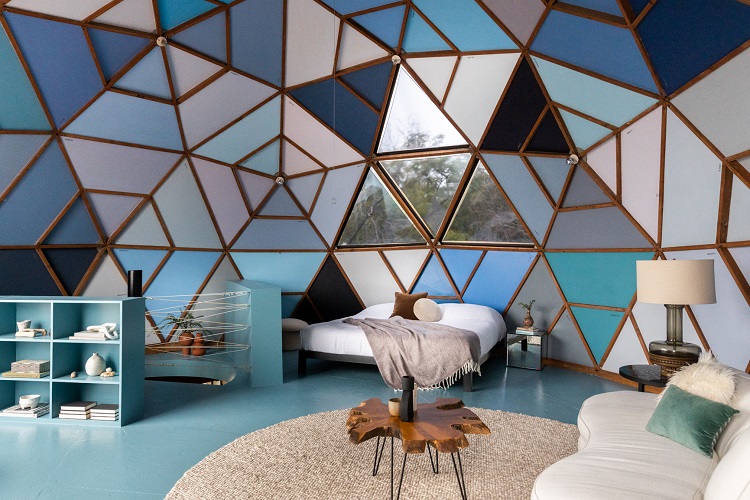 The dome houses a spacious bedroom with views of both the garden and the bustling city below, with triangular windows set right above the bed area.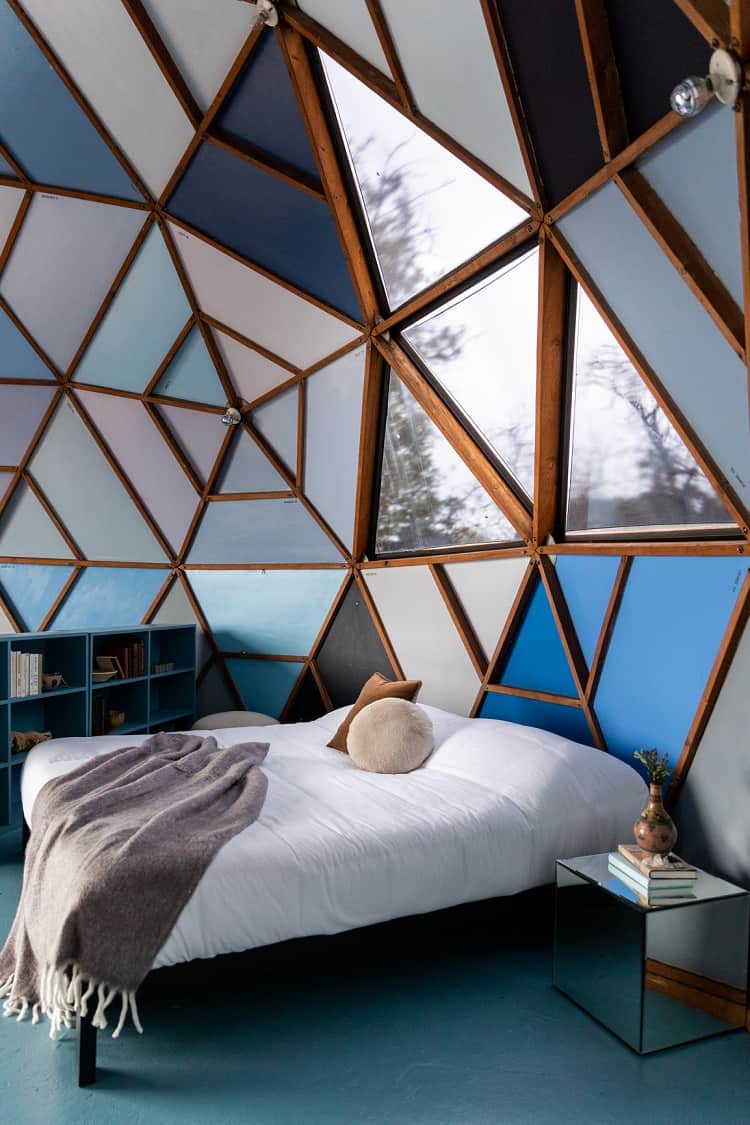 SEE ALSO: The Sheats-Goldstein Residence, one of L.A.'s most unique homes
The Domestead is a veritable artist's retreat, designed to inspire and unlock the creative mind.
To that end, each room was designed based on the times of the day and moods. The property also includes an art studio and yurt.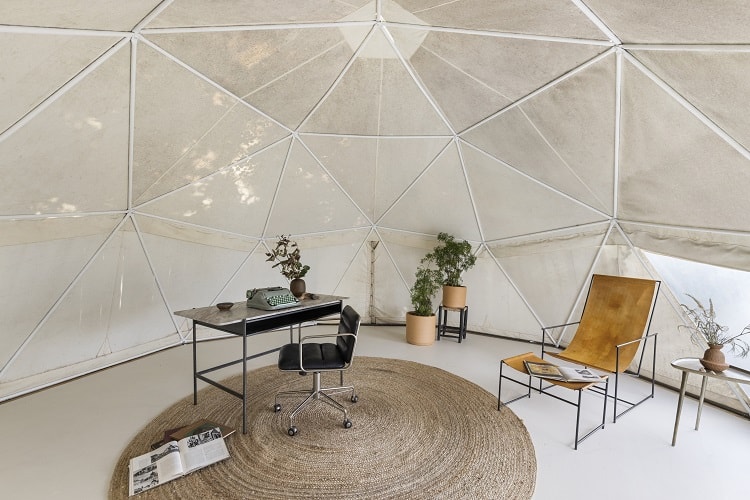 But no worries, the buzzing streets of Los Angeles are just a short drive away, and the home also features a two-car garage.
The garden
The property sits on a quarter-acre of cultivated gardens, so it feels like you're away on a nature retreat.
One of the dome house's previous owners, multidisciplinary artist Fritz Haeg, wrote that 'the gardens, like the house, are a precarious balance of careful design and casual chaos.'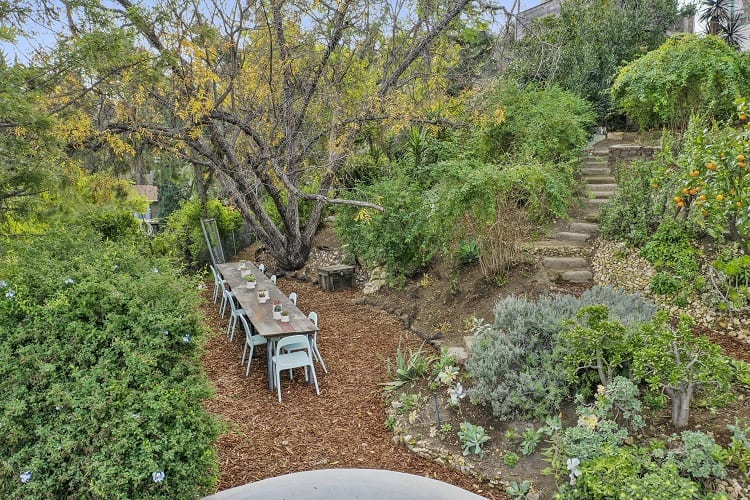 In fact, Haeg used to host art-related events at the home from 2001 through 2006, known as the 'Sundown Salon' series. He even wrote a comprehensive book detailing these events, as well as some of his impressions of the house.
The amenities
William King's Domestead features a total of 1,800 square feet of living space across three floors, and it was renovated in 2002, 2010, and 2014.
It sits on a ¼ acre of fenced gardens, and included in the listing is a second buildable lot. The gardens feature extensive plantings of low-water native plants, mature fruit trees, edibles, and succulents, and there is a large deck with 180-degree mountain and city views.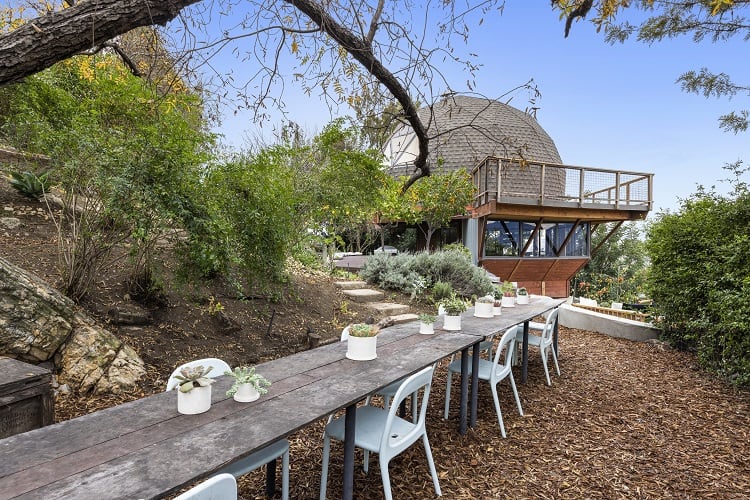 The home also features a laundry room, extensive storage under the lower level, central forced air heating, four exterior dutch doors for air circulation, and an outdoor shower and a wood soaking tub. The lower level is naturally cooled, and earth-sheltered, while foundations, concrete piers, and retaining walls are solid and bunker-like.
The house is the perfect blend between modern, rustic, and artistic, offering all the amenities one requires in 2023, while still retaining a carefree vibe throughout.
More architecturally distinct homes you might like
RHCP bassist Flea's house: A striking hilltop compound with a 7-sided home and Richard Neutra connections
An Iconic Richard Neutra-Designed Stilt House Looming Over the Valley
The Chemosphere House and 6 other striking John Lautner-designed homes
Inside a Starship-Like Home that Celebrates Both the Future & the Past