Richie Rich is one of those movies that mark your childhood – it's fun to watch, the storyline is predictable enough not to truly worry about its brave little protagonists, and it teaches us that no amount of money can make up for true friendship.
Starring Macaulay Culkin as the richest kid in the world, son of fictional billionaire businessman and philanthropist Richard Rich, Richie Rich was quite the cinematic experiment.
While it flopped at the box office when first released in 1994, with critics slamming it across the board (the movie received a 24% rating on Rotten Tomato, ouch), Richie Rich ended up a home video success with over $125 million in VHS rentals.
And that sort of makes sense, as the movie itself may not be a cinematic masterpiece. But it sure is fun to watch, and makes for a perfect afternoon with the family, opening up opportunities to pass along valuable lessons.
What goes without saying is that some of Richie Rich's opulent sets have been forever etched into our memories. So we set out to learn more about where it was filmed — particularly about the sprawling castle-like home of Richie Rich — which sits at the center of the action.
We quickly learned that the movie was filmed on a set in Chicago, with most of the shots of the incredible house said to be owned by the Riches featuring the real-life Biltmore Estate in Asheville, North Carolina.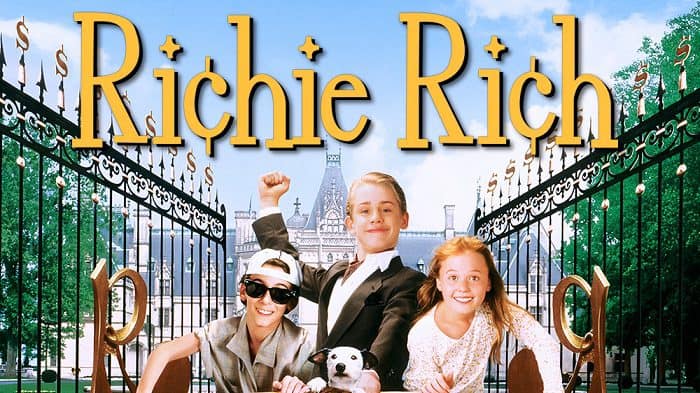 Although there's no actual roller coaster in the backyard and no Mount Richmore family portrait, the creators let us take a peek at some original paintings of Vanderbilt family members (the rightful owners of the Biltmore house)…
So, yes, the Richie Rich house is as real as it gets. But is somehow even more impressive in real life.
The Biltmore Estate — The story of America's largest home
After regularly visiting the beautiful surroundings of Asheville, North Carolina, George Washington Vanderbilt II fell in love with the landscape and decided to build his summer estate there. Of course, it had to have a breathtaking architecture since his older brothers all owned opulent homes and he didn't want to fall short.
He created what he called his "little mountain escape" in the 1890s, but the Biltmore estate officially opened to his friends and family on Christmas Eve, 1895.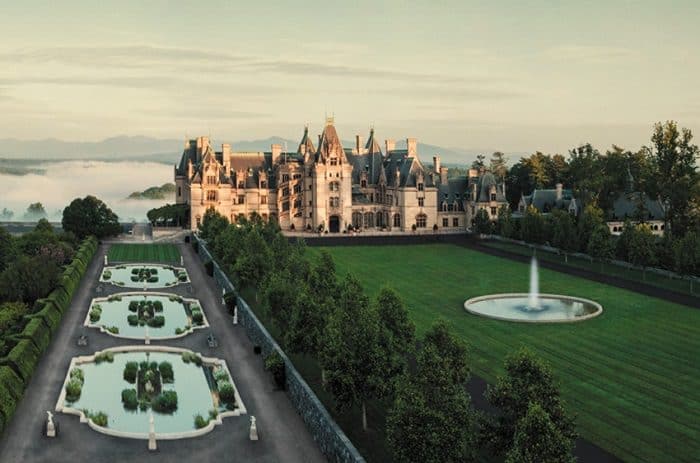 And astound everyone he did, as George Washington Vanderbilt II's "little" house abounds in elegance and grandeur.
Not to mention that he had nothing to be humble about when it comes down to the estate's size – after all, more than a century later, the Biltmore Estate is still America's largest home.
The 8,000-acre estate features 250 rooms spread out over four stories, including 35 bedrooms, 43 bathrooms and 65 fireplaces. It has an amazing library consisting of 10,000 volumes, many of them gilt-edged and leather-bound, and a Banquet Hall with a 70-foot ceiling.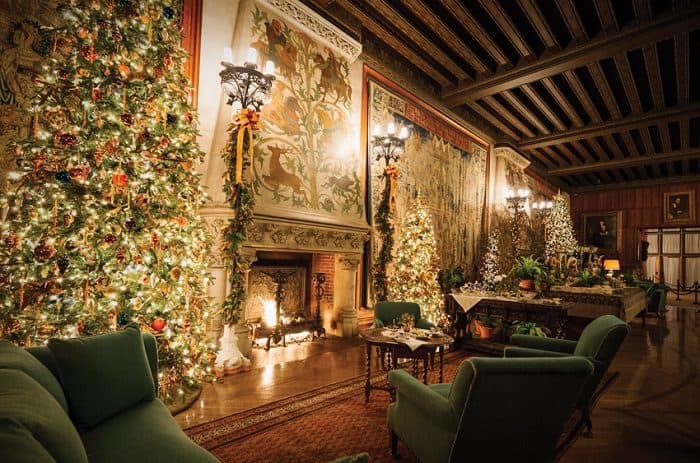 Designed by Richard Morris Hunt in the style of a 16th-century French château, the architectural jewel also has an indoor pool, a bowling alley and it's filled with an original artwork collection by renowned artists such as Renoir, Sargent, Rembrandt and Raphael. Every little detail, from tapestries to furniture, illustrates the luxurious lives of the Vanderbilt family.
For the majestic gardens and forested trails of this French Renaissance castle, George W. Vanderbilt II brought in Frederick Law Olmsted, the father of American landscape architecture.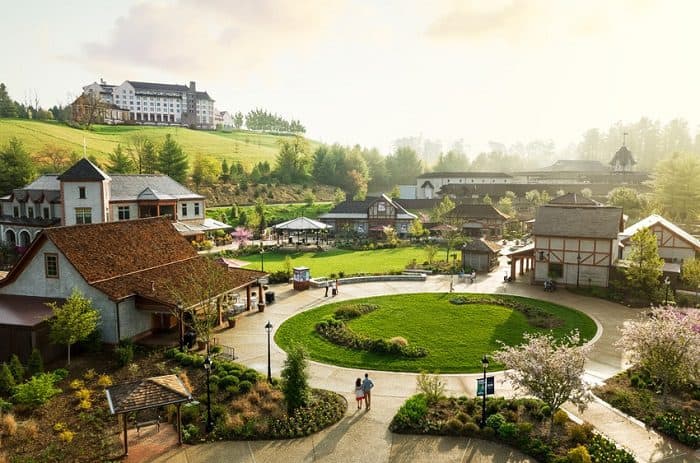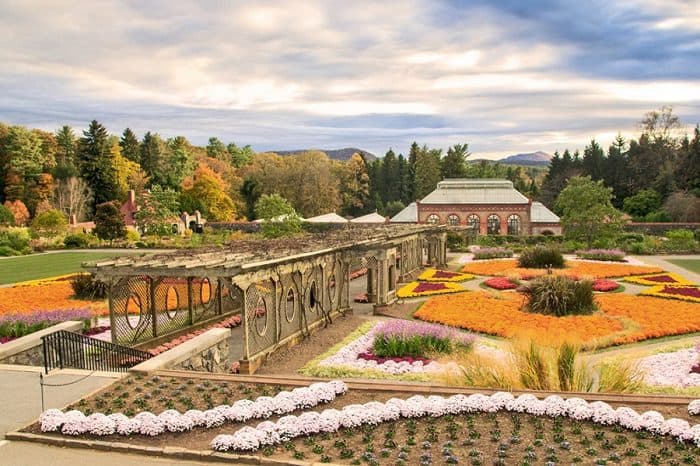 ---
Did you know?…
In the 1950s, the Biltmore Estate ceased to be a family residence and the current owners are descendants of William and Edith Vanderbilt.
In 1963, the property was designated a National Historic Landmark and became a major touristic attraction. You can not only visit the place, but also take advantage of luxury accommodations and be treated like royalty.
The appeal for filming at the Biltmore is obvious, but few know that the château didn't serve only as the Richie Rich mansion. The Swan, The Last of the Mohicans, Forrest Gump and Hannibal – all amazing movies that made history – have been partly filmed at the Biltmore Mansion.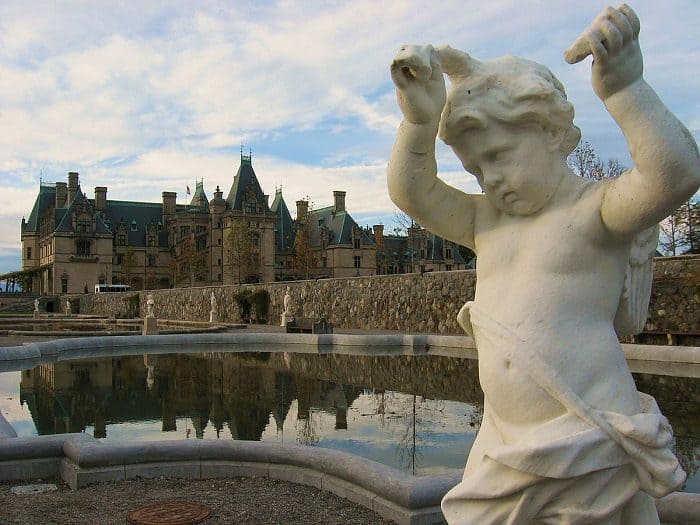 More homes from movies
The Magical House in Locke & Key, Inspired by Stephen King's Eccentric Home
Is it Real? Skyfall, James Bond's Childhood Home in the Scottish Highlands
Frank Lloyd Wright's Ennis House is So Much More Than Just 'the Blade Runner House'
The Simpsons House Gets a Modern Day Makeover