There's a lot of things Silicon Valley is known for; revolutionary tech, out-of-the-box thinking, bold entrepreneurs, big corporate campuses, you name it. Modern farmhouses, not so much.
That's why we just had to stop for a minute and pay tribute to this lovely $6.6 million designer-owned home that recently came to market in Los Gatos, California.
Set on a massive two-acre lot, the farmhouse is currently owned by an award-winning interior designer, Mish Chadwick of Mish Designs.
An Australian by origin, Chadwick moved to California with her family a few years back, leaving behind the award-winning home that she had designed for herself back in Australia.
Nevertheless, the designer was determined to create something special out of her new home in Los Gatos, which she extensively renovated in 2017 to bring a touch of Australia to Northern California — and to leave her own (highly skilled) mark on the interiors.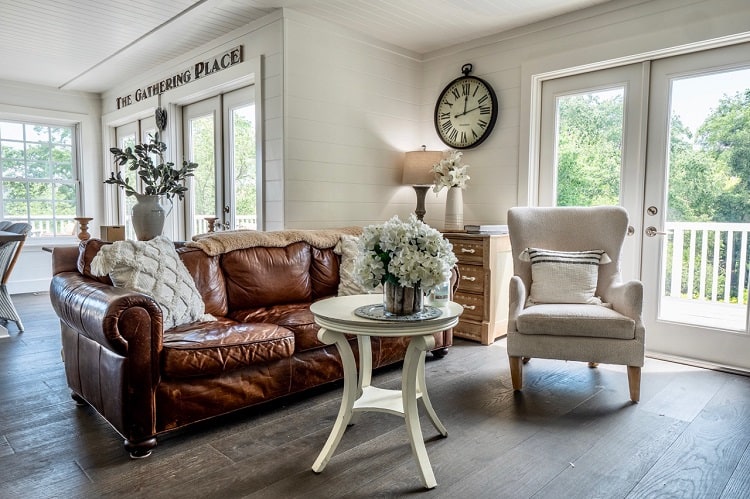 "Featuring open and airy design, this property was designed to bring Australia to Northern California with a focus on outdoor living and entertaining. I loved every moment of creating this special home, which is punctuated with comfortable luxury and warm and inviting decorating for everyday living," said Mish Chadwick, current property owner and designer, Mish Designs.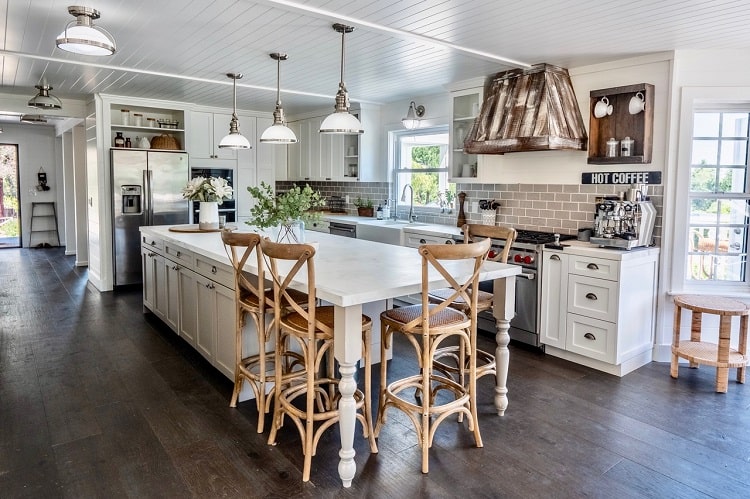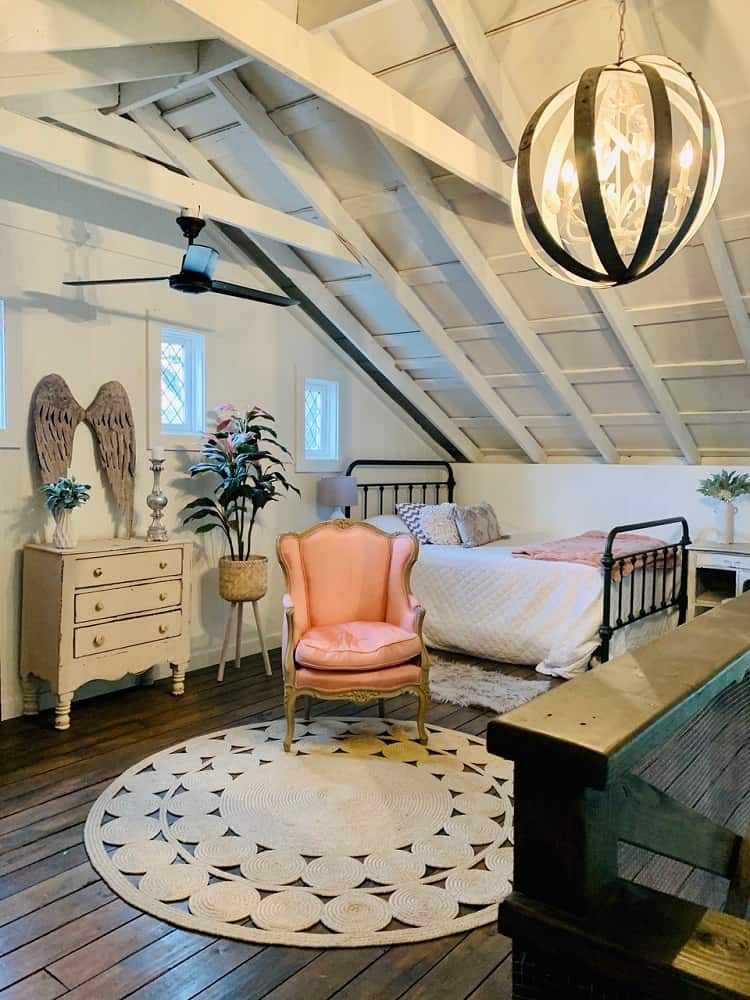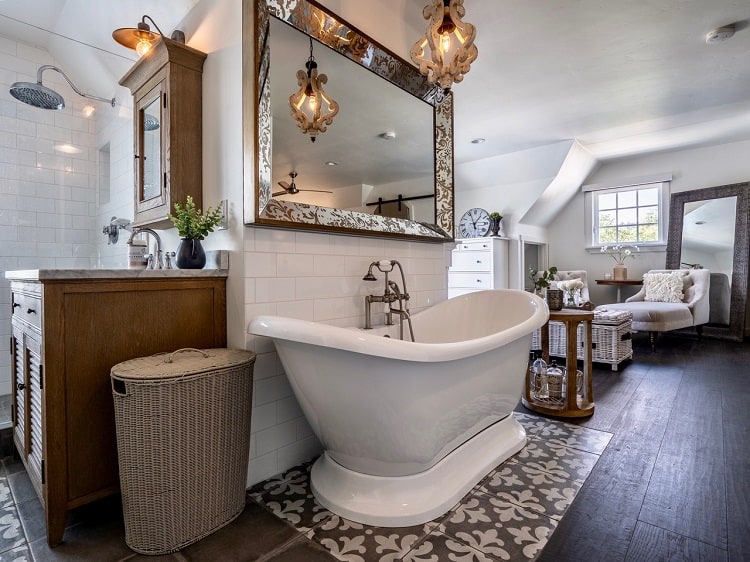 The main house has 3 bedrooms and 3 bathrooms and sits on nearly 2 acres of flat, usable land.
There's another structure on the property, a charming, beautifully renovated barn that serves as a spacious guest house or entertaining quarters.
The barn offers sleeping accommodations for up to four people, as well as an open kitchen, a full bathroom, a surround-sound theater, an office space, and a sunken gym area.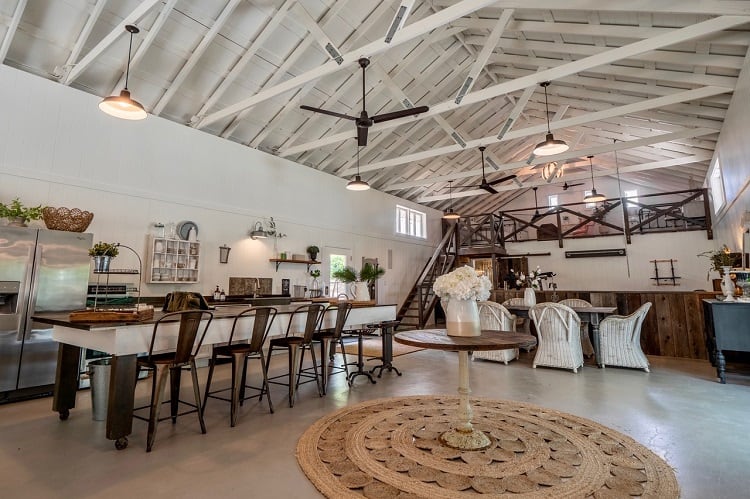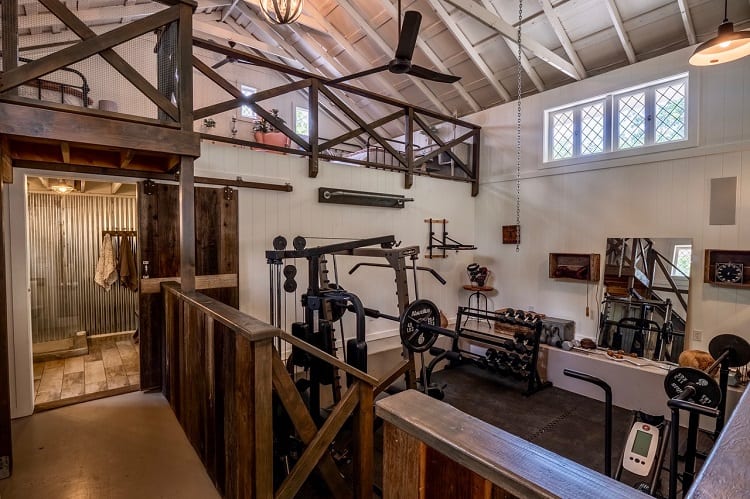 Naturally, the modern farmhouse doesn't fall behind when it comes to its outdoors entertaining options; there's a football field, a bocce court, a basketball court and lots of outdoor leisure space.
Perfect for relaxing, the pool deck includes a sunken hot tub-covered cabana with a television and lounge area.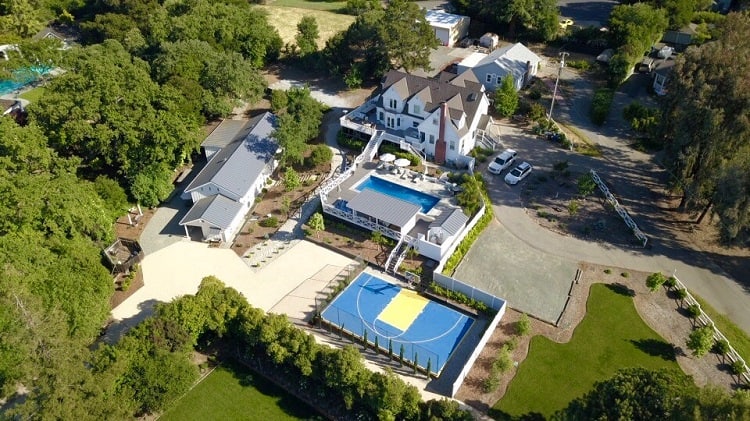 The exquisite home is exclusively represented by The McCormick Team. The McCormick Team, led by Matt McCormick, is affiliated with Coldwell Banker Realty in Northern California, and can provide more information on this rare Silicon Valley property.
More stunning luxury homes
The Remarkable Sheats-Goldstein Residence in LA: Past, Present and Future
The Manor that Aaron Spelling Built in Holmby Hills
Hearst Castle in San Simeon
The Winchester Mystery House