New York Times bestselling author Andy Weir is looking for a buyer for his lovely Chicago-area family home.
The former computer programmer, who left a promising tech career after working at companies like AOL, Palm, MobileIron, and video game giant Blizzard, turned to his passion for science fiction writing in the early 2000s. After a few years of writing popular webcomics, Weir self-published his first novel, The Martian, in 2011.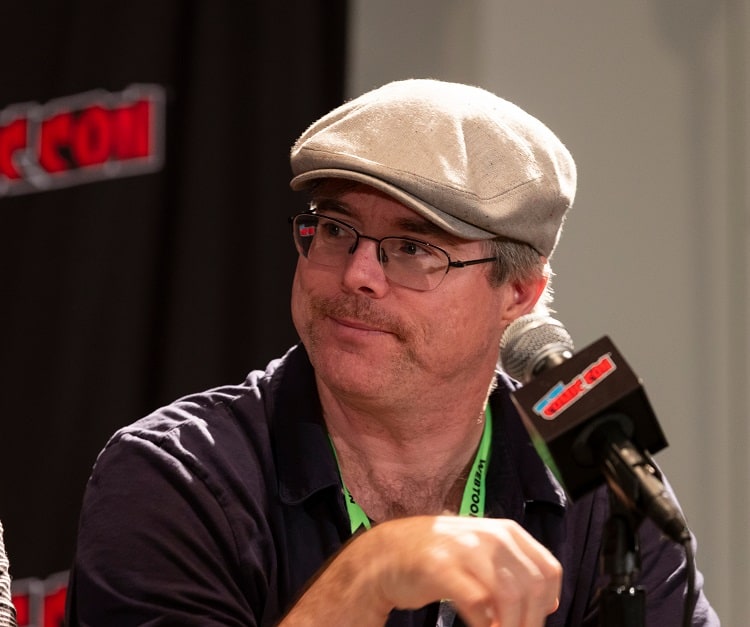 While the first version of the book was published (for free) on Weir's blog, in a serialized format, The Martian drew the attention of the Crown Publishing Group — a Penguin Random House subsidiary — which purchased the exclusive publishing rights and later re-released the science fiction novel, to great critical acclaim.
The novel was later adapted into a blockbuster movie directed by Ridley Scott. Starring Hollywood heavyweight Matt Damon, The Martian was released in 2015 and became the 10th-highest-grossing film of the year, making Andy Weir a rising star of the sci-fi genre.
Following The Martian's success, Weir released another sci-fi novel, Artemis, followed by a graphic novel, Cheshire Crossing. In 2021, Weir released his third novel, Project Hail Mary, which earned him a nomination for the coveted Hugo Awards for Best Novel — and will follow in the footsteps of his first book, as it's slated to be adapted into a film starring Ryan Gosling.
Andy Weir's quick rise to fame didn't fail to attract solid earnings for the sci-fi writer.
And if you're wondering where the author invested part of his hard-earned money, look no further than his Chicago-area home, a beautiful 6-bedroom abode that recently hit the market for $4,999,000 (Update: the price has later been dropped to $4,750,000).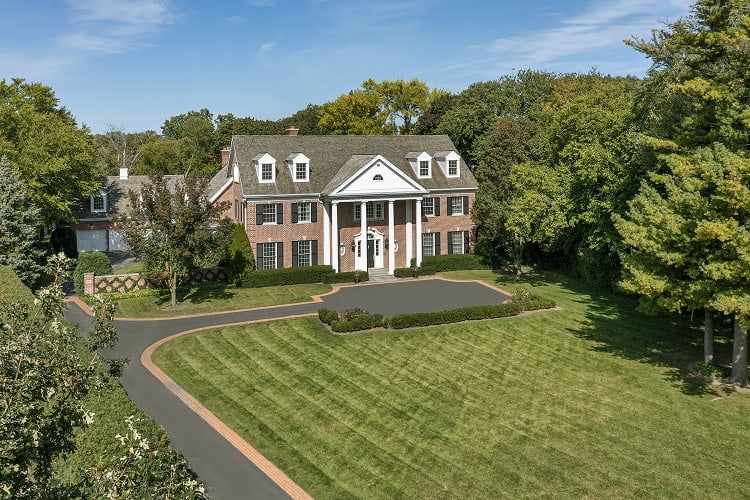 Set in Winnetka, Illinois — a family-friendly suburb located 16 miles north of downtown Chicago — Andy Weir's house bears a striking similarity to the area's most famous home: the McCallister house from Home Alone.
The two Georgian-style homes share both a location (they're set within a 6-minute driving distance of each other) and a Neoclassical, all-brick design. But The Martian author's house is located in a much more private and quiet area of Winnetka, the upscale community of Indian Hill.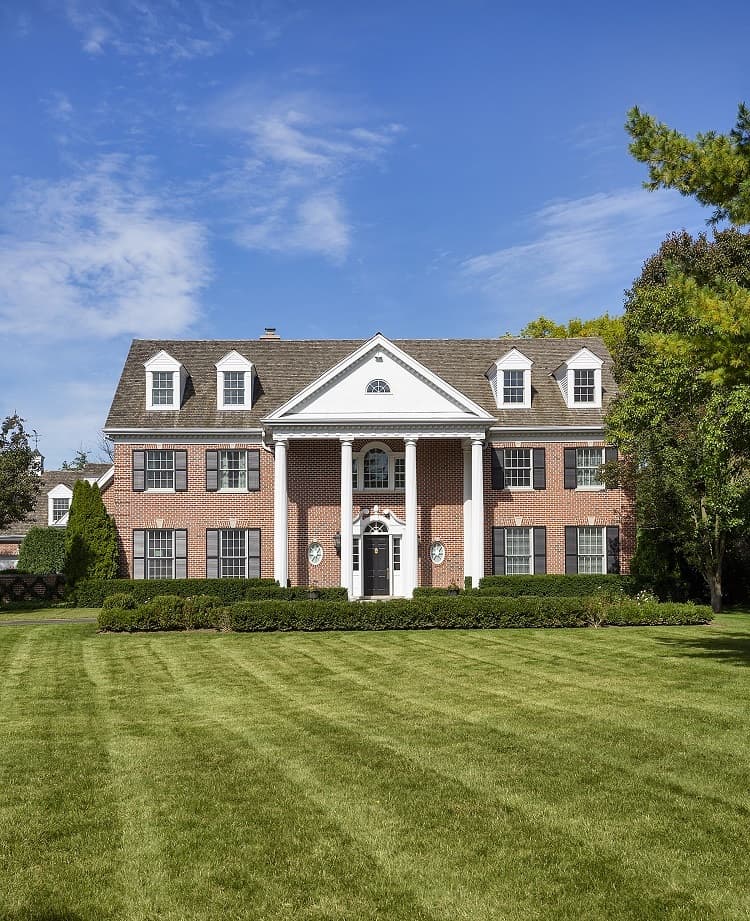 Built in 2005, Andy Weir's elegant home was custom-designed by sought-after local builder Charles Page.
Set on 1.6 serene acres and tucked away on a secluded road overlooking a spring-fed lake, this distinctive property is located within the grounds of Indian Hill Country Club.
With 8,800 square feet of luxuriously appointed living space, the house comes with 6 bedrooms, 6 full baths, and 2 half baths.
It welcomes visitors with a gracious two-story light-filled foyer and grand curved staircase, which leads into an inviting living room that boasts panoramic views of the lush rear yard.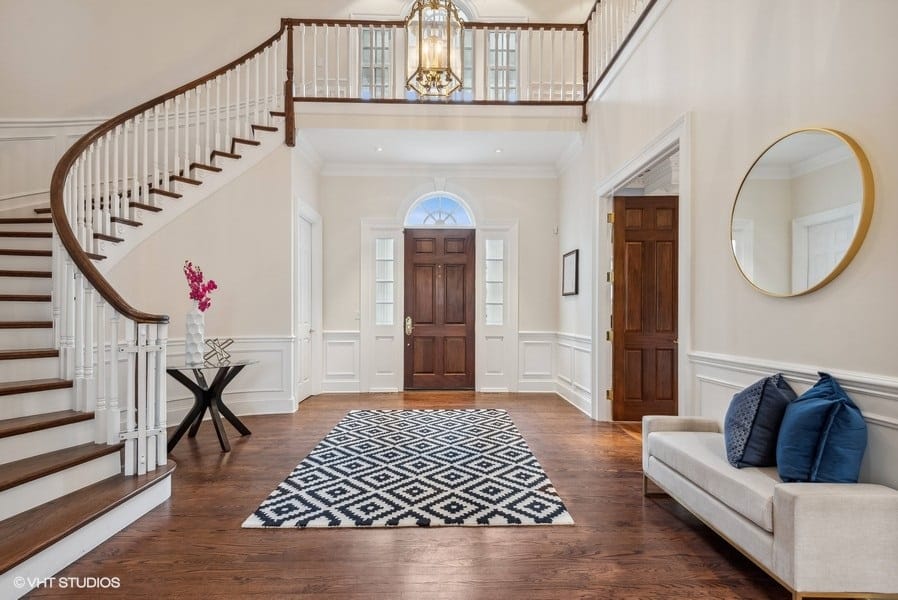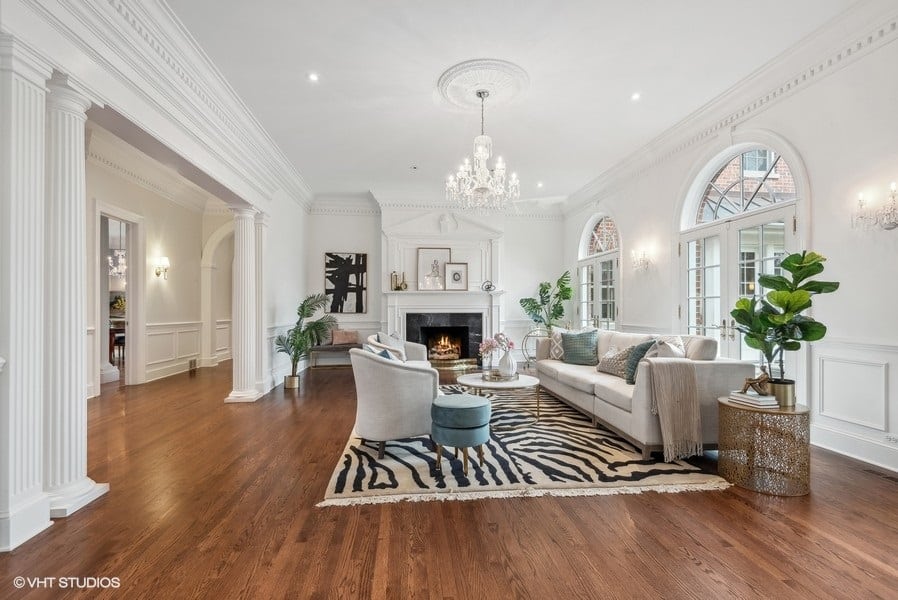 The transitional style kitchen, fully renovated and completed in December 2022, features Cambria quartz countertops, Ann Sacks tiles, new cabinets, a new bar with sink, new chandeliers, porcelain tile floors, high-end appliances, butler's pantry, island, and breakfast area, the listing says.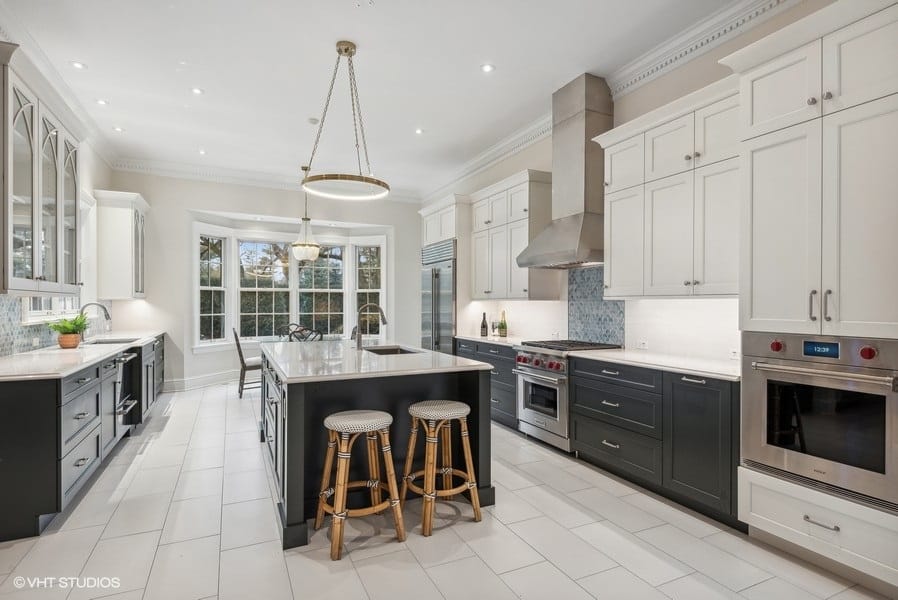 A light-filled formal dining room ideal for entertaining features Zuber wallpaper depicting 1830s French life in the United States.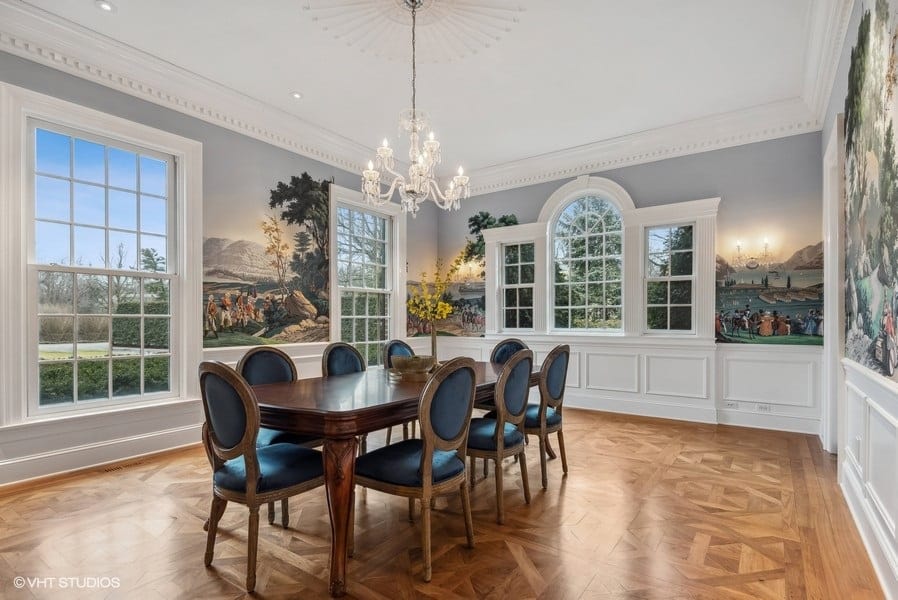 As is to be expected, the novelist's home features a showstopping paneled library designed with the avid collector in mind.
The library features gorgeous herringbone flooring and a fireplace for settling in with a favorite bestseller.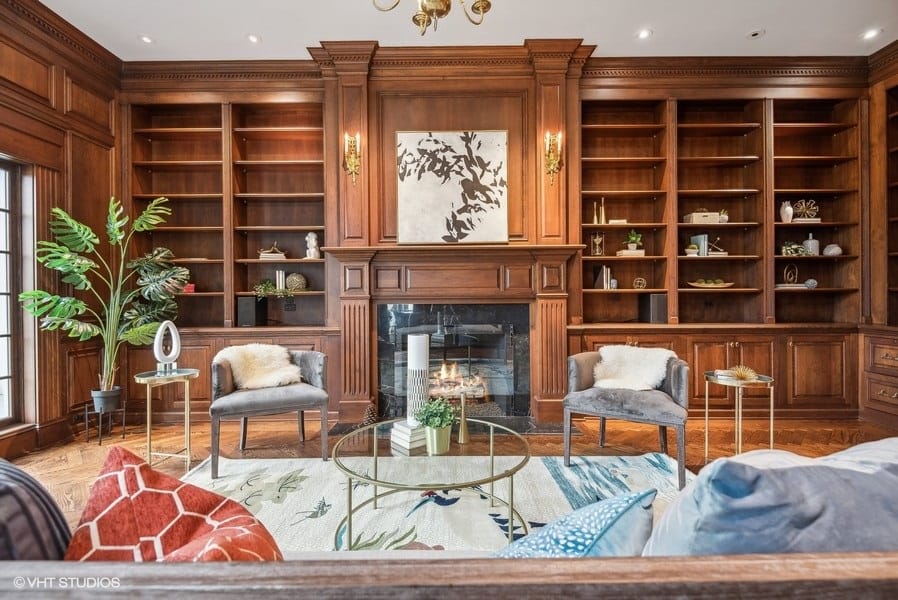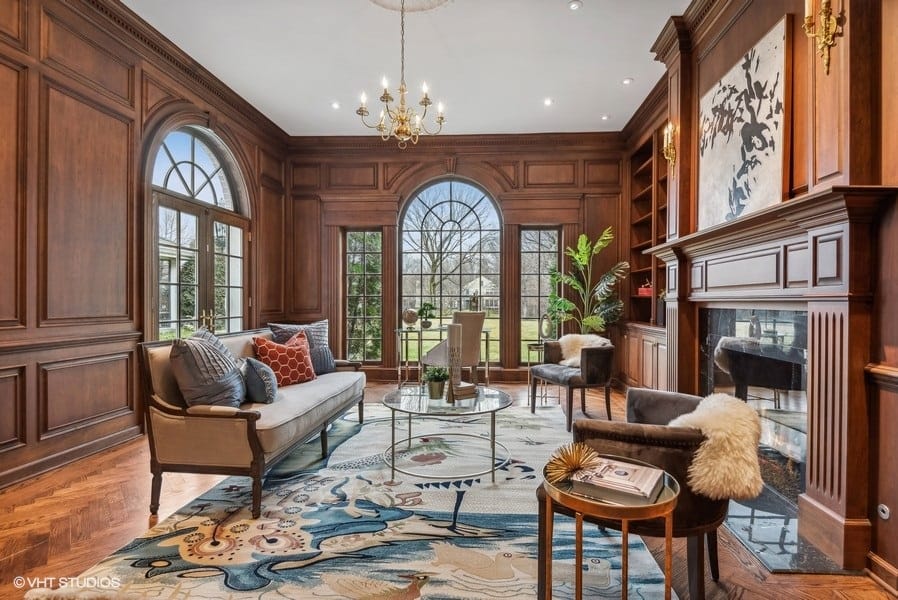 The refined primary suite leaves no detail unturned and includes two separate baths and two fully-outfitted generous walk-in closets. Not to mention that there's an additional primary suite on the 1st floor of the 8,800-square-foot house, for added convenience.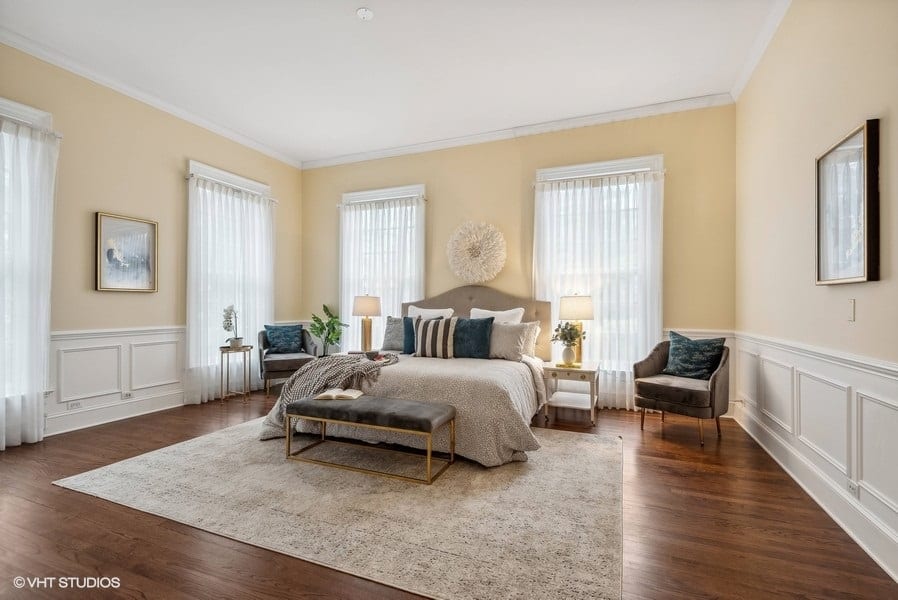 The author's elegant, ideally located home is currently on the market for $4,750,000, with Linda Martin of Coldwell Banker holding the listing.
More stories you might like
Step inside Tom Clancy's penthouse at the Ritz-Carlton
Why Stephen King's House is the Beating Heart of Bangor, Maine
'Rich Dad, Poor Dad' author Robert Kiyosaki selling oceanfront home in Hawaii for $7.35M
Mark Twain's houses: From his Connecticut mansions to the NY brownstone known as 'The House of Death'