A stunning Hollywood Hills property that was once owned by renowned producer Dan Fogelman has recently resurfaced on the market for $3,495,000, with Ruben Perez of Compass as its agent.
Famous for creating the beloved show This Is Us, and for directing blockbuster movies like Cars and Tangled, Fogelman made his home in the mid-century gem from 2004 to 2017, before a massive mansion purchase that set an impressive new record in an exclusive area.
Now, it's time for a new resident to take ownership of the 1962-built, meticulously renovated home with a killer location.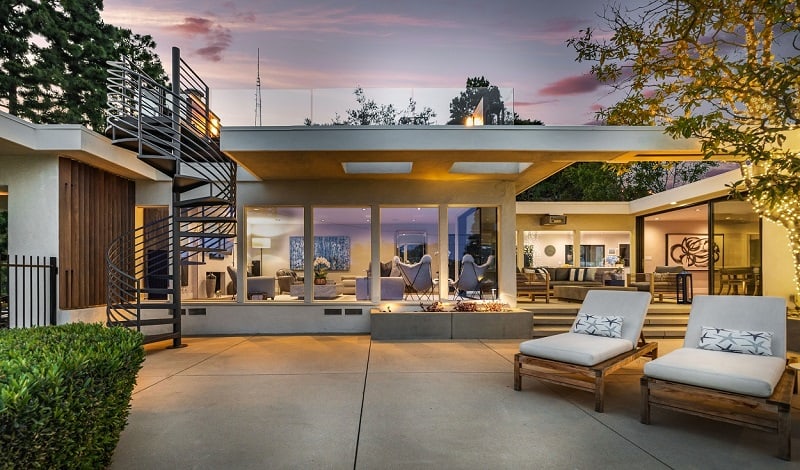 Southern California living with modern minimalist design
Fogelman's old Hollywood Hills home is tucked away in a private location just off Mulholland Drive.
Originally constructed in 1962, the four-bedroom, three-bathroom mid-century modern residence offers 3,024 square feet of living space, which includes an ensuite guest house. It also boasts expansive grounds with landscaped greenery sprawled over 18,485 square feet of lush space.
The gorgeous home showcases Southern California living, with a multitude of alfresco terraces framed by panoramic views of mountains, canyons, and city skyline. The interiors feature a modern minimalist look, with wide, floor-to-ceiling windows that infuse the space with a seamless indoor-outdoor ambiance.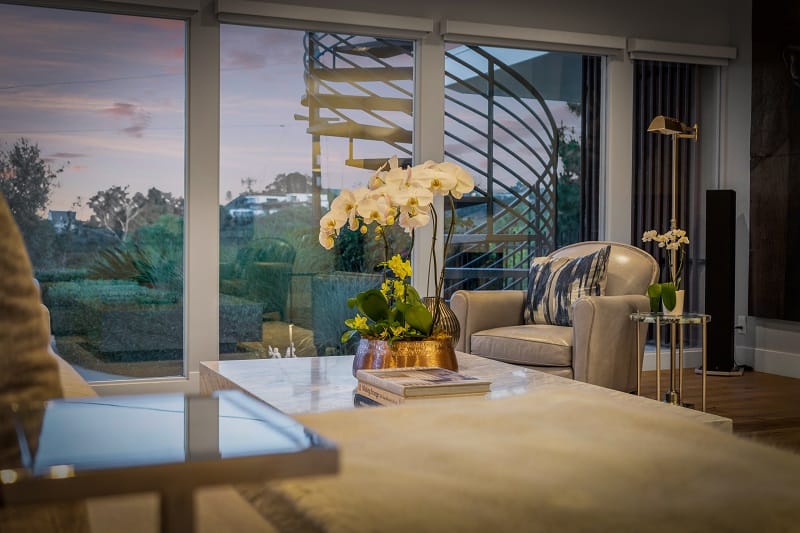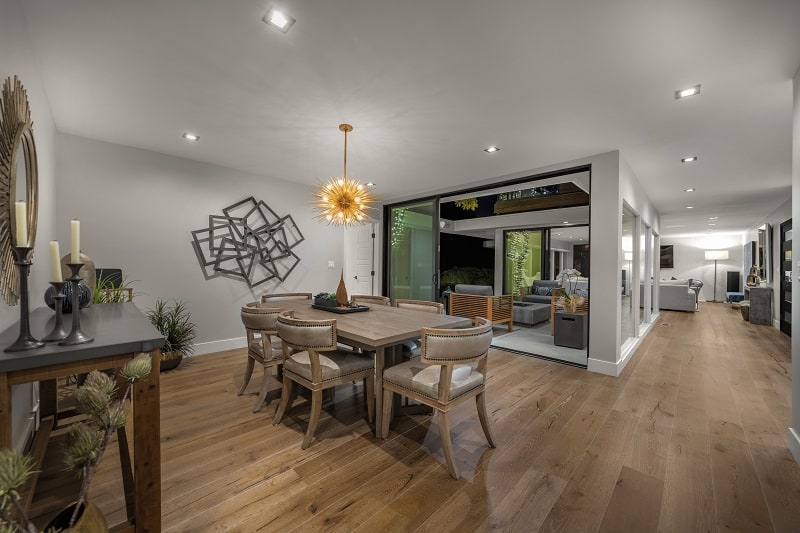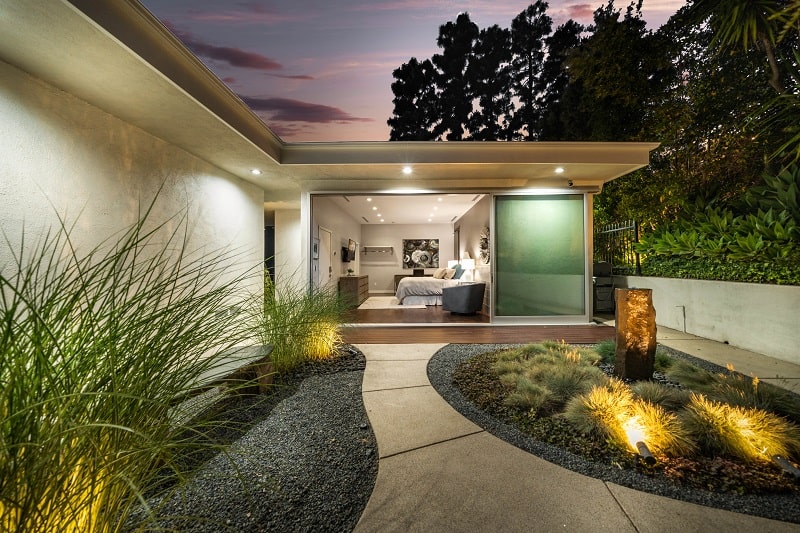 "Poised for dinner parties, an impressive chef's kitchen cues up a concerto of materials, beautifully blending glossy quartz counters, stainless-steel appliances, and engineered hardwoods," listing agent Ruben Perez told us via email.
"Warmed by a gas fireplace, the home's sprawling living room adopts a modern, minimalist aesthetic with a bank of walled glass that overlooks the pool. Those sleeping in the primary suite enjoy the same picturesque views, along with an inviting ensuite bath that sets the stage for pampering with a freestanding soaking tub, dual vanity, and steam shower," Perez added.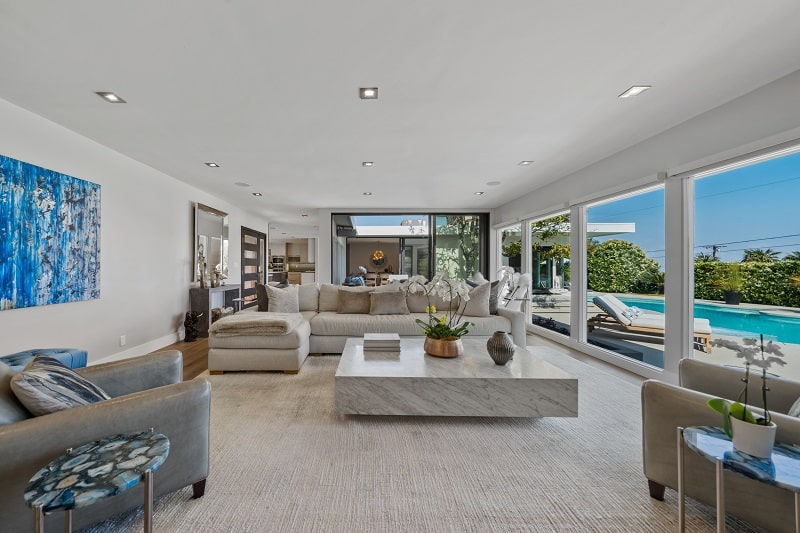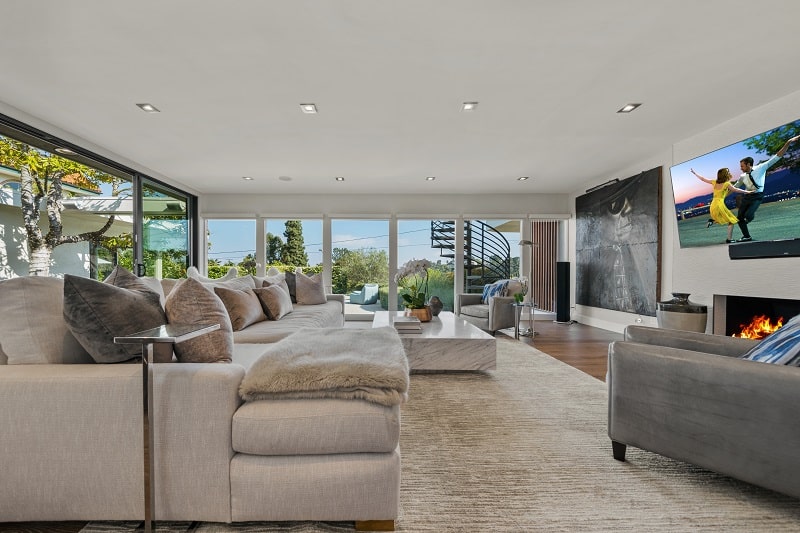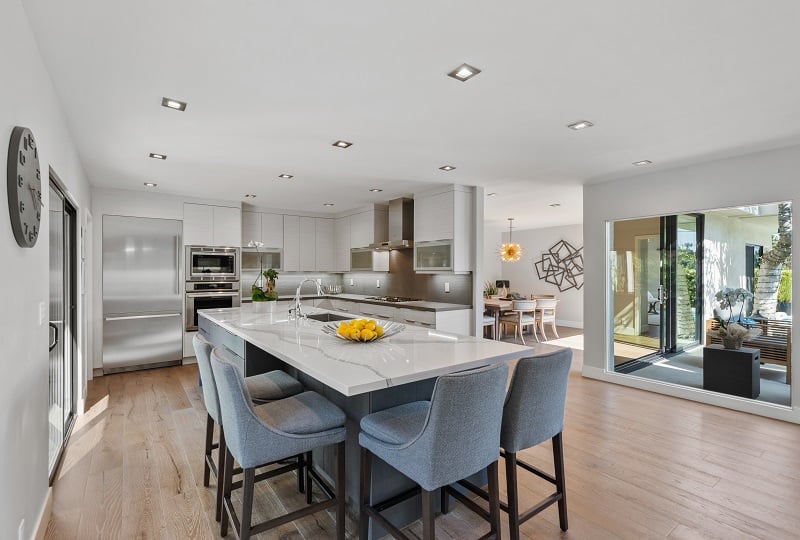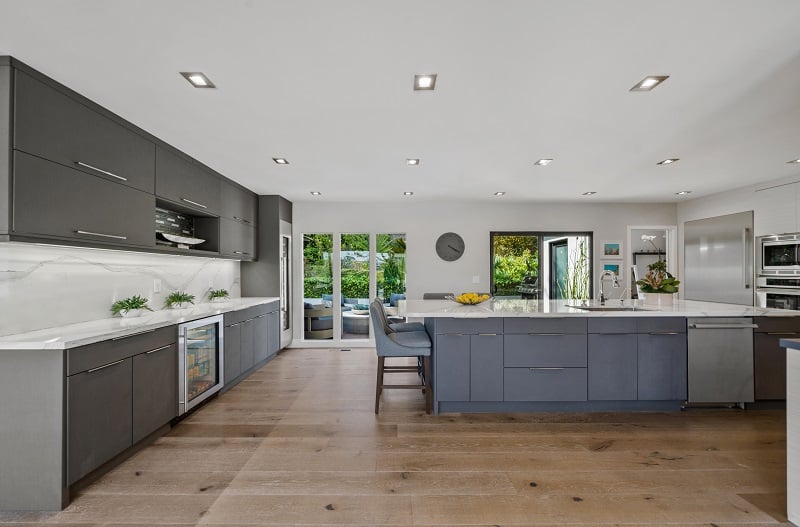 Outside is an entertainer's dream with multiple seating areas for dining and lounging and an upper deck with side views of the Hollywood sign and panoramic views of Los Angeles from sunrise to sunset. Other notable features include the zen garden, rooftop deck, and modern pool.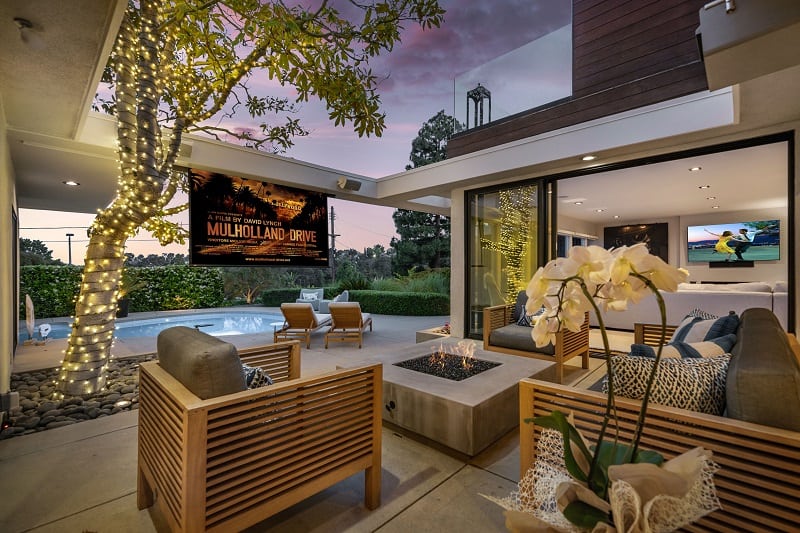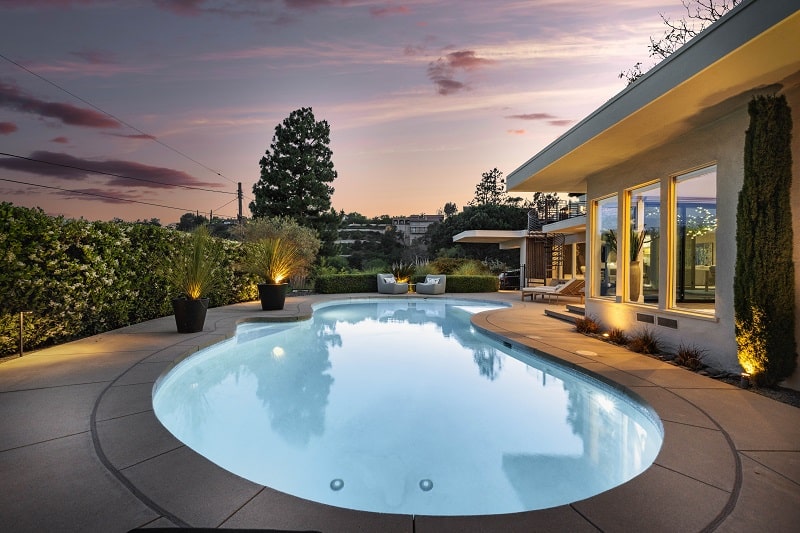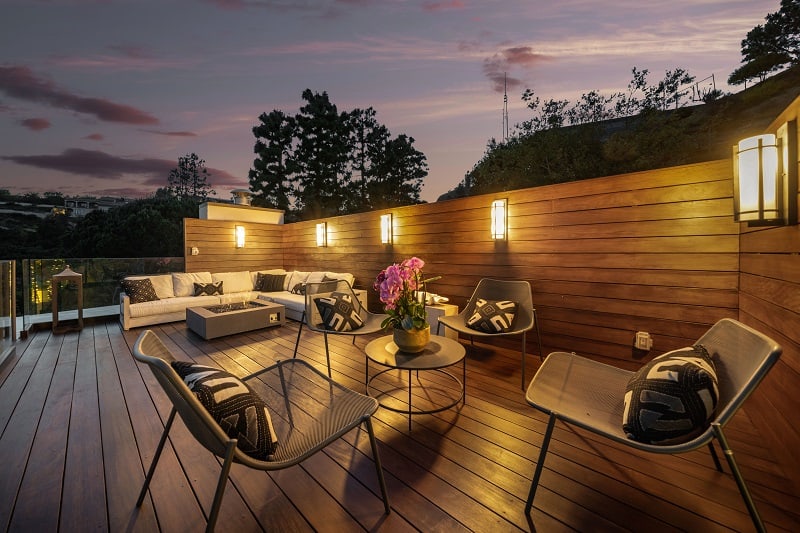 Major upgrade: moving to the most expensive mansion in Toluca Lake!
For the past few years, Fogelman has been living in a Toluca Lake home with his actress wife Caitlin Thompson. The couple moved into the ultra-exclusive San Fernando Valley neighborhood and dropped a whopping $17.5 million for a gorgeous mansion, setting a new record for the area.
Known as a storied celebrity haven, the area has had many famous residents through the years including Bob Hope, Steve Carrell, Kirsten Dunst, Britney Spears, and Miley Cyrus.
Prior to the big move, the Fogelman and Thompson had a "starter mansion" in the neighborhood, acquired in 2016 for $4 million. It seems that the success of This Is Us, which debuted on NBC in 2016, helped Fogelman make the jump from a 5,400-square-foot home to the most expensive mansion in Toluca Lake.
His starter mansion was bought by Once Upon a Time actress Jennifer Morrisson for $4.2 million just months after Fogelman and Thompson moved into their bigger mansion, which is just around the corner from their old place. With more acreage, Fogelman has more space for his growing family. The couple welcomed their first baby boy in 2020. 
Thompson and Fogelman have been married since 2015 and the two were able to work together in This Is Us, as Thompson was cast as Madison Simmons, ex-fiancé of Kevin Pearsons (Justin Hartley).
When asked in an interview what working with her husband felt like, Thompson replied:
"It's fun! Yeah, it's awesome. I mean, unless you don't want to know spoilers, then you kind of have to walk around the house like this [covers her ears], which I do. But yeah, it's a lot of fun."
More stories
Completely transformed by its current owners, Howard Hughes' one-time home lists for $23 Million. See inside!
You can rent Walt Disney's storybook house in Los Angeles – but it won't be cheap
The Arensberg house: A restored work of art with architectural pedigree lists for $8.5M