Leaving behind an impressive body of work written in his now-iconic style, Nobel Prize winner Ernest Hemingway was a titan of 20th-century literature.
With his masterful writing — that left us with timeless works like A Farewell to Arms, The Old Man and the Sea, The Sun Also Rises, and For Whom The Bells Toll — and a memorable presence marked by his adventurous and widely publicized life, Hemingway earned himself a fame surpassed by few, and so did his house in Key West, Florida.
Hemingway's house in Key West is a national treasure
Hemingway lived in many places, but Key West was of particular importance both for his personal life and his development as a writer, as it was the place Hemingway wrote some of his best-known works. It was here that the author developed an obsession for deep-sea fishing and where he was given the nickname "Papa," by the "Key West Mob".
Later transformed into a museum, the Spanish-style house is a marvel to look at, but not only because it belonged to the prolific author.
Its most compelling feature is the fact that it had the ability to withstand damage from more than 150 years' worth of storms. This means that the house has successfully weathered approximately 20 hurricanes and tropical storms that have historically stricken Key West.
SEE ALSO: The Mysterious Allure of Stephen King's House, the Beating Heart of Bangor, Maine
Ernest Hemingway's fortress in the middle of hurricane alley
Hemingway's house was built out of native rock hewn from the grounds, in 1851 by Asa Tift — a marine architect and salvage wrecker. The building was not in great shape when the author and his wife took ownership in 1931, but they wanted it anyway. Once you have a keen eye for details, it's hard to overlook the value of such a grand architecture.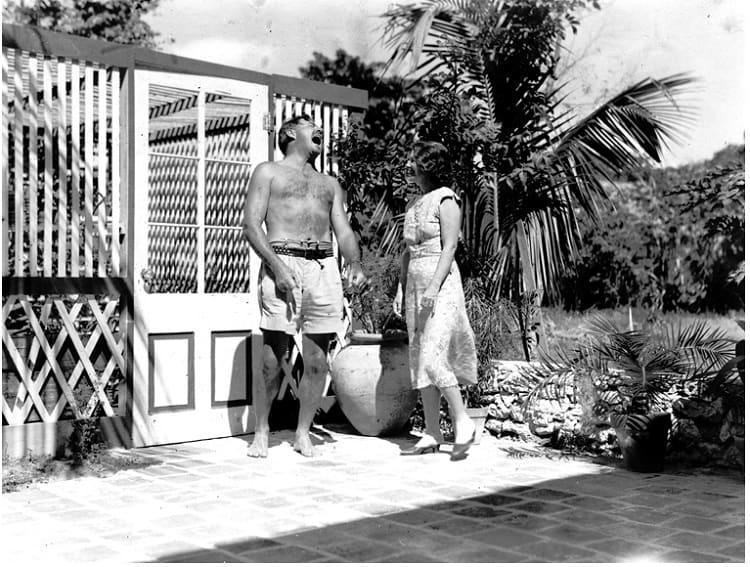 By using 18-inch thick limestone blocks, Tift knew that he was building a fortress that would stand tall in the middle of hurricane alley. And just to make sure this house will be storm-proof, he built it on the second-highest point in Key West — about 16 feet above sea level. Only the Key West Cemetery stands on higher ground (18 feet).
The house is just mesmerizing – everything you'd think a prolific author's home would look like. It has that classic, elegant and timeless look that we still seek and strive for nowadays. Beyond its impressive overall panoramas, the house is a testimony to lasting beauty.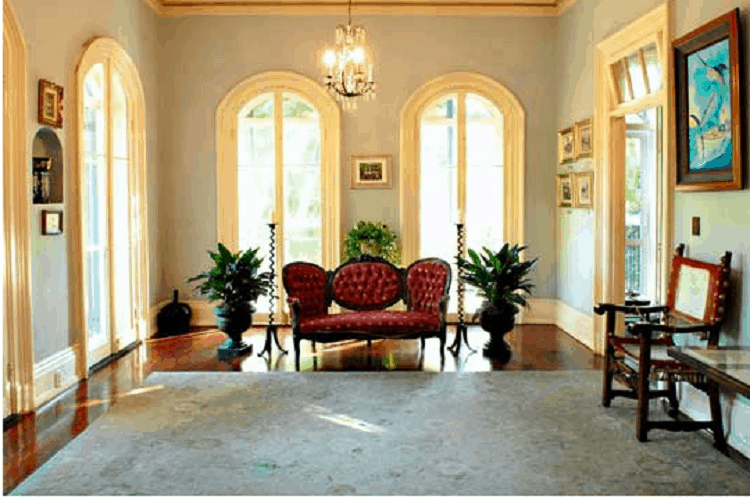 SEE ALSO: Is it Real? The Versace Mansion in FX's "American Crime Story: The Assassination of Gianni Versace"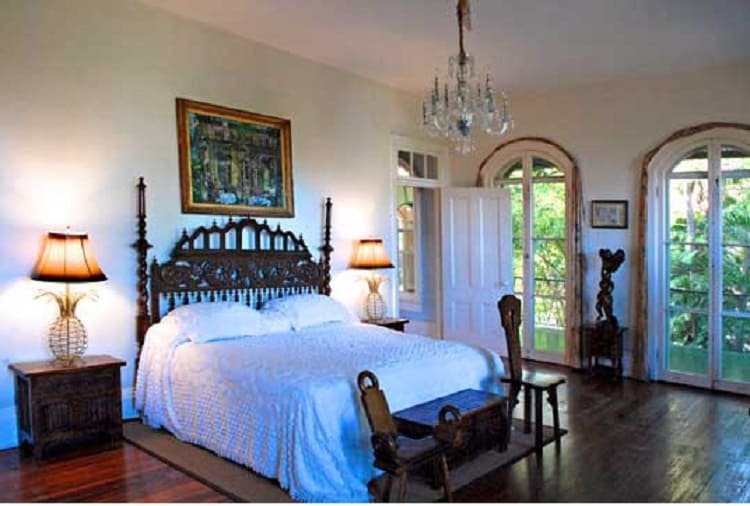 What do professionals think of it?
Craig Fugate, a retired FEMA specialist, is impressed by Hemingway's house features. The carbonate sedimentary rock proved itself to be quite enduring over the years and the 16 feet between the building's hardwood floors and sea level – well, that's just an architect's brilliant and ingenious idea.
While others in the area invest a great deal of money to make sure their homes won't be pulverized by a hurricane, Hemingway's house is naturally built to face the ocean and its rising tide.
"That kind of construction, the heavy masonry construction, is great to brace against wind." says Fugate.
While still admiring the architectural strategy used by Tift, Illya Azaroff (the founder of the American Institute of Architects' Design for Risk and Reconstruction Committee) can't help being somewhat skeptical about the house's resilience. Yes, it has made it this far, but there's no guarantee the next storm won't strike the museum a major blow. After all, no house that we know of is 100% disaster-proof.
Facing disaster for 168 years
Since its construction, the limestone structure has remained remarkably "high and dry."
In 2005, Hurricane Wilma hit the island in what the National Weather Service deemed the "hyperactive 2005 season", and it brought with it one of the highest storm floods ever seen in the Keys.
However, Dave Gonzales, the museum's executive director reported: "We were high and dry. No water accumulation whatsoever."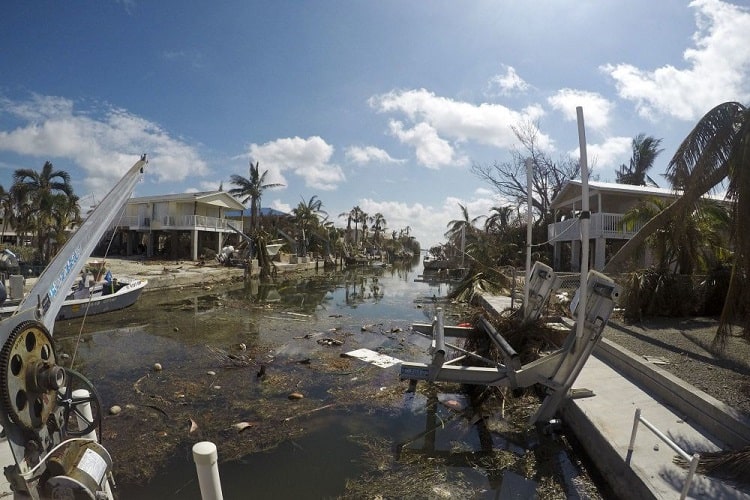 The building was safe and sound although some neighboring homes faltered. Sure, there were a couple down trees, and the power went out, but the museum staff did have generators, food and medical supplies on sight.
Gonzales was advised to launch an evacuation, but he chose to stay, trusting the house to keep him and everyone else safe.
"We have probably the strongest fortress on the island that is not only a safe structure, but has been there since 1851 with zero structural damage," Gonzales says.
Home to over 50 six-toed cats
We can't talk about Hemingway's house and museum without mentioning his former polydactyl furry friend named Snow White, and its descendants.
The museum is also a sanctuary for over 50 six-toed cats with names like Pablo Picasso, Hairy Truman, and Audrey Hepburn. Luckily, these cats do have 9 lives as they all survived the cat-astrophe with all toes intact.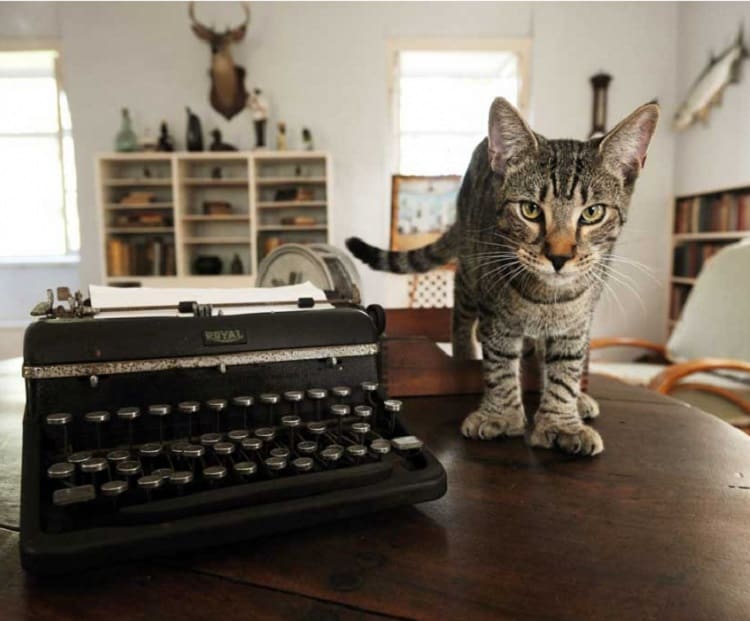 The Mysterious Allure of Stephen King's House, the Beating Heart of Bangor, Maine
"Neverland" No More! The Sycamore Valley Ranch is Much More than Michael Jackson's Former Home
Is it Real? The Versace Mansion in FX's "American Crime Story: The Assassination of Gianni Versace"
Zooming In on the Stanley Hotel, Stephen King's Inspiration for 'The Shining'