The record-breaking 2020 fire season has seen huge wildfires tear across California.
In fact, five of the six largest fires ever recorded in the state have occurred this year, endangering residents, prompting evacuations and leading to thousands of lost buildings.
Unfortunately, researchers are forecasting even longer, more extreme wildfire seasons in the years to come — which means fire safety is now fast becoming a feature more treasured than even the most extravagant of amenities.
And home builders are starting to cater to that need, coming up with ingenious ways to 'fire-proof' their projects.
One stunning example of that is this newly-built $5 million home in Marin County, Calif. that prioritizes fire safety — something that's likely to become a new standard for million-dollar homes throughout the Golden State.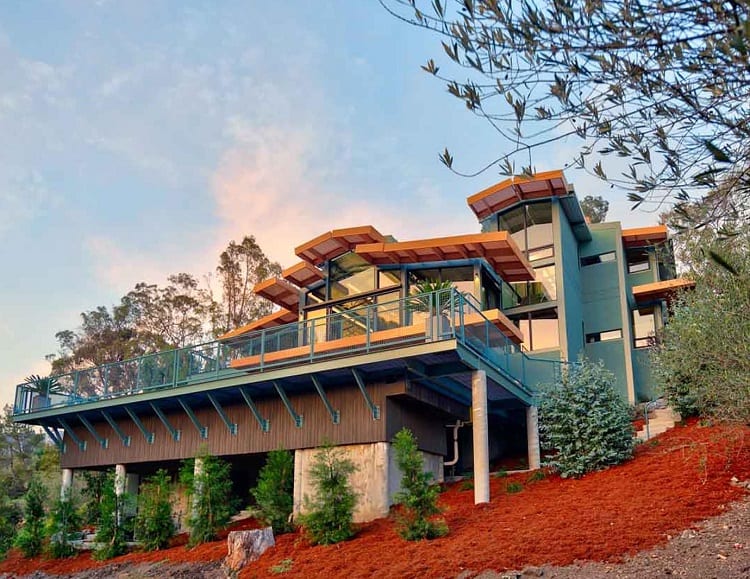 The builder picked all of the outdoor finishes with fire safety in mind, using only steel, glass, and concrete. Even the decks are made from Fibergrate (a type of molded fire-resistant fiberglass and stone).
In fact, the only wood you'll find in this home is the wide-plank engineered oak floors. As expected, there is also a fire suppression system throughout the home.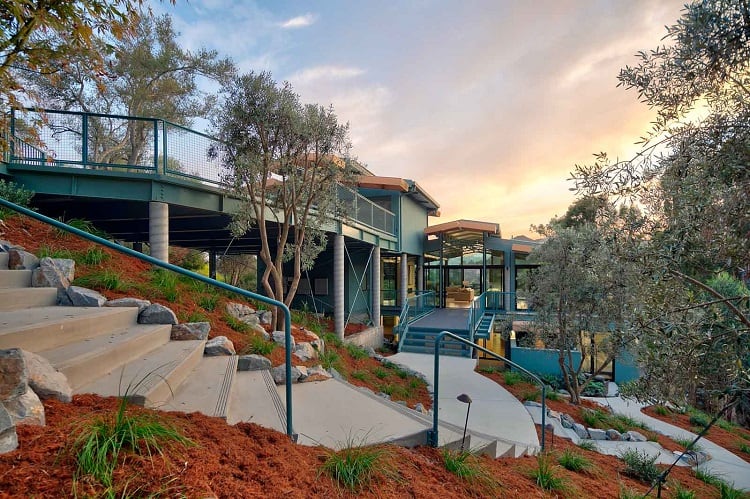 Yet fire safety is not the only area in which this home excels. With its dramatic walls of glass, soaring steel-beamed ceilings, and high-end designer finishes, the property is a stunning example of modern 21st-century architecture.
Set in the coveted Country Club neighborhood of San Rafael — roughly 11 miles north of San Francisco — the house boasts a modern industrial design, with its walls of glass opening up the indoor areas to the outdoor greenery and flooding the home with sunlight and captivating views.
The space is anchored by a stunning ultra-modern kitchen and features wide-plank oak flooring and a modern fireplace.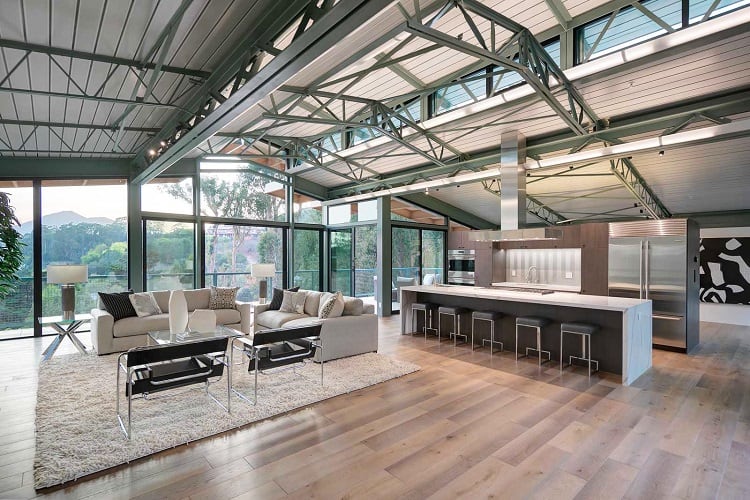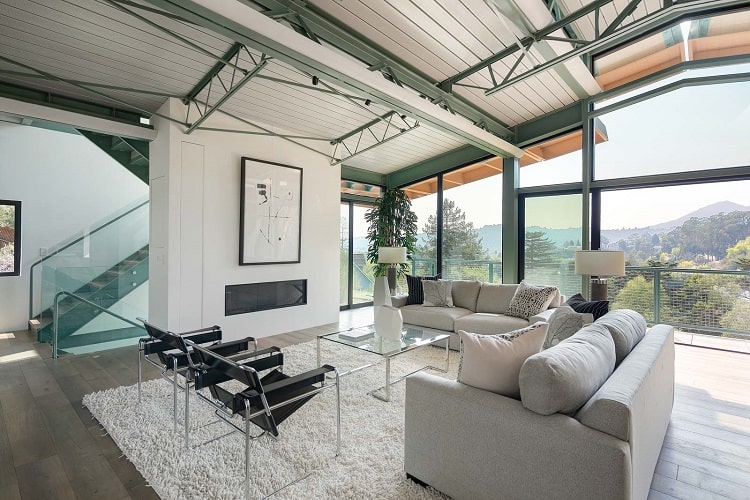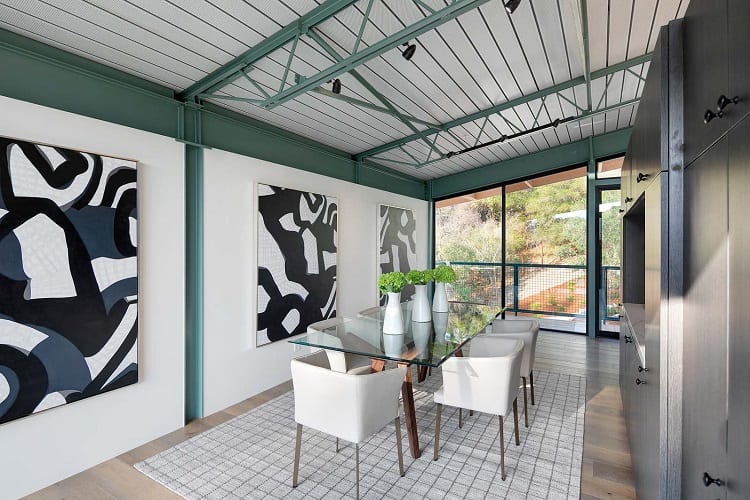 The fire-resistant home comes with 4 bedrooms, 3.5 bathrooms, and quite a few ultra-modern features. It has its own solar system (powered by 28 solar panels) and battery backup systems for when the power is out, and has been outfitted with smart home technology like a Doorbird Entry System, Nest thermostats, smart lighting, automatic blinds and more.
Adding to that wow factor is a dramatic, Instagram-worthy foyer at the entrance, which has 'living walls' of exotic plants on both sides. Same goes for the outdoor pool, which comes with a built-in spa, automatic safety cover and gas heater.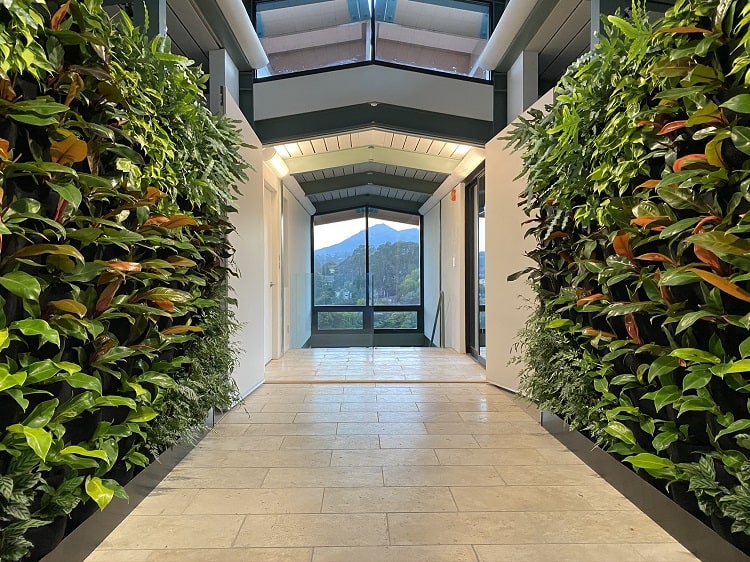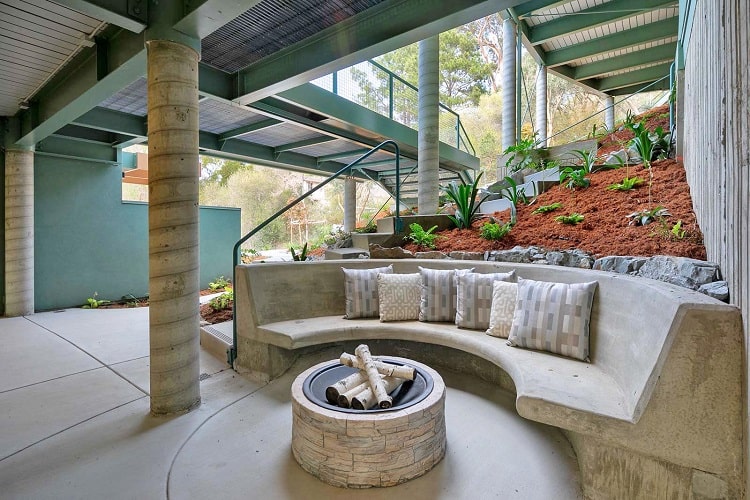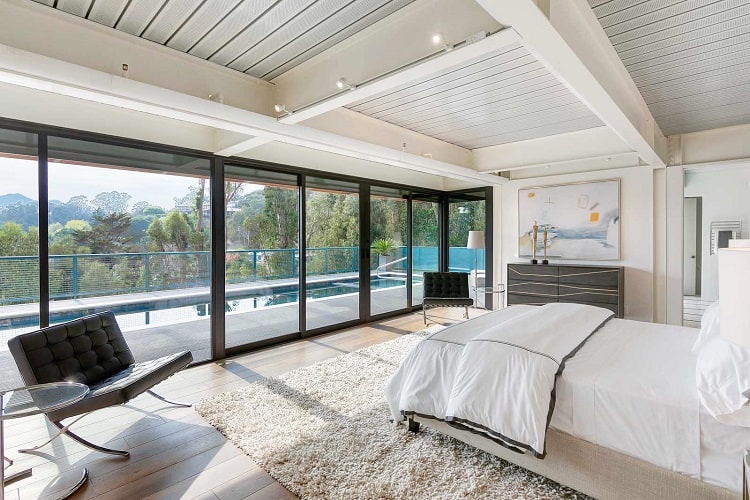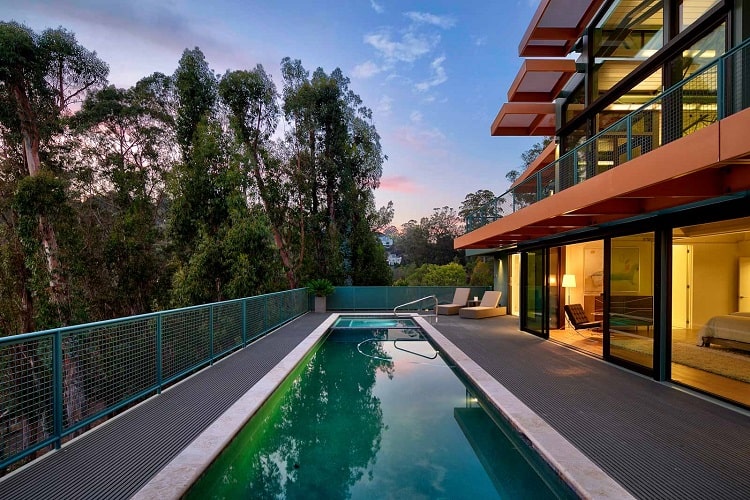 The home is currently on the market with a $4,995,000 price tag. Thomas Henthorne with Golden Gate Sotheby's International Realty is exclusively representing the property.
More San Francisco-area homes
The real Full House house in San Francisco
The famous Painted Ladies & how much they're worth