The past couple of years haven't been easy for Selling Sunset agent Chrishell Stause.
The former soap star, who found success in the hit Netflix real estate series, went through heartbreak and grief, which played out in front of the cameras.
Around the same time as her divorce with This is Us star Justin Hartley, Chrishell lost both of her parents from lung cancer almost one year apart, devastating her even more.
While the actress took some downtime to heal from her heartbreak, she quickly and gracefully picked up the pieces and went back to work.
It wasn't easy for the 40-year-old actress to start anew, especially after the very public drama with her ex, who reportedly blindsided her with divorce.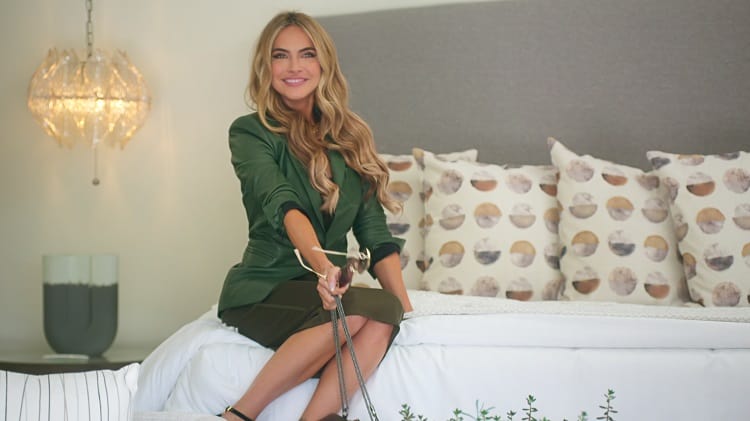 But, Chrishell was determined to overcome her challenges and prove that she can rise on her own. One of the first things on her list — finding her own dream home.
Chrishell's modest-but-classy bachelorette pad
Following her split with Hartley, Chrishell first moved to a one-bedroom rental in Hollywood Hills. The space was featured in People magazine, after a much-needed home makeover that the actress shared with everyone.
In an interview with the magazine, Chrishell revealed that spending a lot of quarantine time at home made her want to refresh and liven up the space.
She partnered with TJ Maxx and Marshalls to redecorate her home, turning it from an outdated apartment to a warm and inviting abode with elevated décor and a flirty, feminine vibe.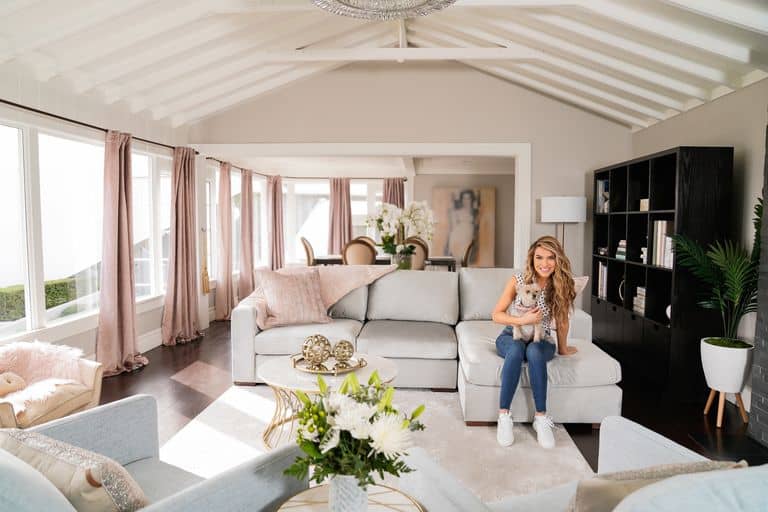 Chrishell also shared that she is a big fan of good bargains and no matter how successful she becomes, she will always welcome a good deal. Her home makeover featured affordable pieces with an upscale look, which were perfect for her classy bachelorette pad.
Finding her own dream home
In the fourth season of Selling Sunset, viewers got to see Chrishell make her very first property purchase.
The Kentucky native realized she was ready to take the step of becoming a homeowner and excitedly shared her journey. According to her, the house was more than just a real estate investment, it was also the first home she bought for herself, which made the purchase even more meaningful.
There were a couple of properties that caught her eye but she soon settled on a beautiful single-story midcentury abode located in Hollywood Hills — not far from the $40 million stunner from the first season of Selling Sunset.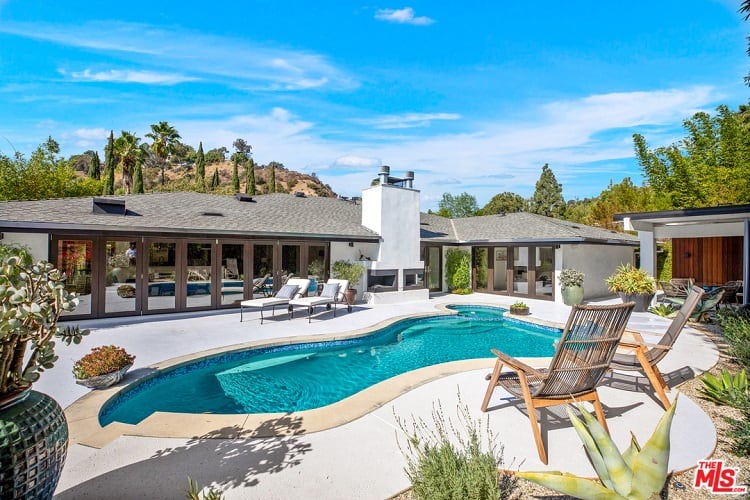 Chrishell went all out this time and splurged $3.3 million for her new home, which was originally listed for nearly $4 million. Stause represented herself in the deal and acquired the property in mid-June.
Chrishell Stause's house is a midcentury ranch-style stunner
The luxurious midcentury ranch-style home is worth every penny as it is a dream-come-true for the ambitious agent.
It boasts over 3,000 square feet of living space and is nestled atop a lush canyon, giving a perfect view of the surrounding hills and LA city lights.
Originally built in 1964, the property has gone through several renovations throughout the past half a century.
Related: All the houses featured in Season 6 of 'Selling Sunset' and what happened to them
Its latest update donned a fresh and modern look for the farmhouse-style home, and equipped it with many high-tech home and security features. The house also has a gated entry with a wide driveway surrounded by lush greenery that provides extra privacy for the well-known celebrity.
The four-bedroom, four-and-a-half bathroom home boasts a beautiful open floor plan with a well-designed flow that makes the spacious rooms feel connected.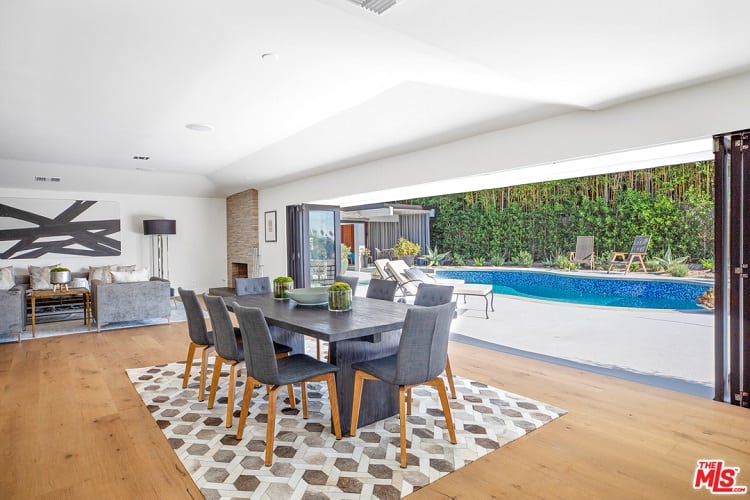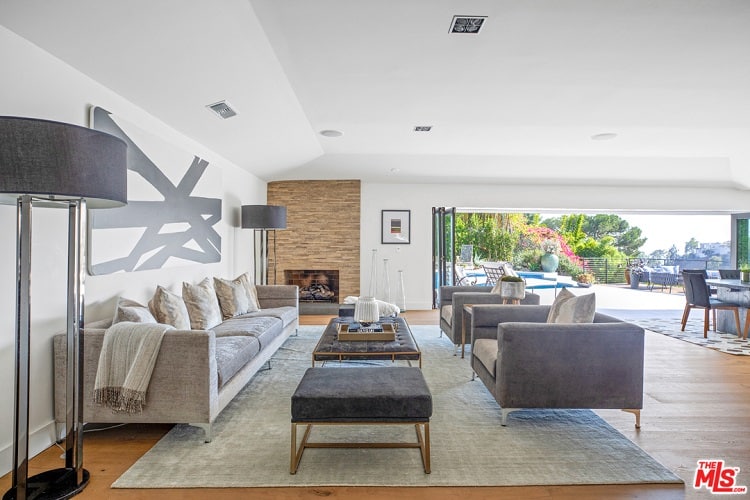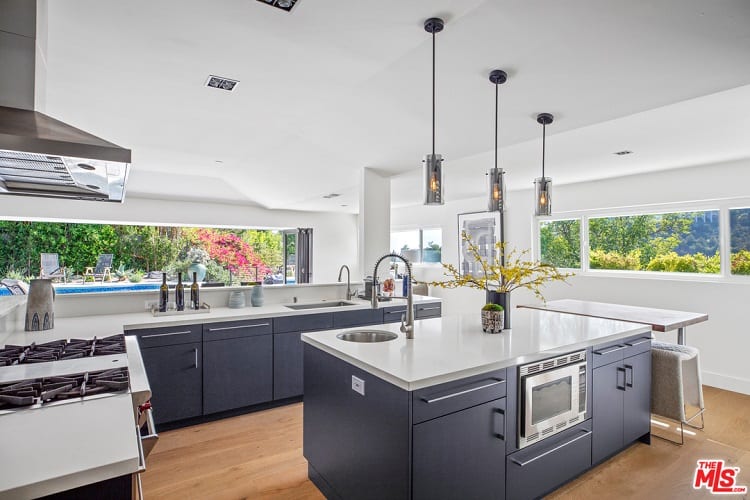 The clean and minimal white interiors are complemented by wide-plank European oak flooring and every room is suited with large glass panel doors and clear windows that give the space an airy, indoor-outdoor vibe.
Among the highlights of the indoor space are the gorgeous walled-in gourmet kitchen with a huge center island, the spacious dining area, and a sitting room with a floor-to-ceiling brick fireplace.
These rooms open to the poolside area via a wall of folding glass panel doors, showcasing the gorgeous views of the estate.
The house has amazing poolside views
The main attraction of the property is definitely the poolside area, which is situated right by the canyon, giving an unobstructed view of the scenic surroundings.
The outdoor space of Chrishell's house has several sitting areas, a poolside patio, dual outdoor fireplaces and a poolside cabana, which are perfect for entertaining friends and colleagues.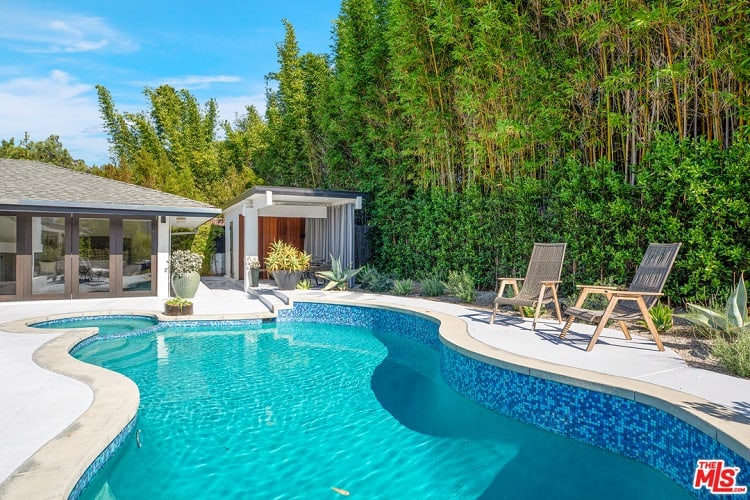 One of the guest bedrooms is located by the poolside and is outfitted with folding glass doors that can be fully retracted to display a dreamy view of the pool and the hills.
As seen on the reality show, the gorgeous landscape and amazing views definitely helped seal the deal for Chrishell.
Still looking for her dream man
Aside from her new home purchase, the southern belle is also ready for a new beau.
There may have been loads of drama on the fourth season of Selling Sunset but there were also some sparks that flew between Chrishell and Jason Oppenheim, the president and co-founder of The Oppenheim Group.
The season ended with a steamy teaser of the new relationship, which had fans hanging by the edge of their seats. They confirmed their relationship in July 2021 and attended numerous events together, even filling their social accounts with sweet couple pics.
However, after only seven months of dating, news broke out that the two split before Christmas.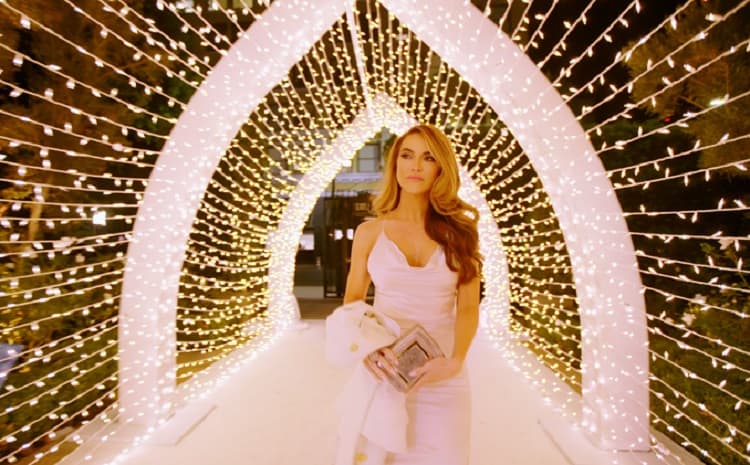 According to Chrishell's Instagram post, they made the decision to split ways because they had differing values when it comes to starting a family.
Ultimately, Chrishell wants to have a family one day and she reiterates that her present decisions need to align with her future plans.
The news may be heartbreaking but it looks like Chrishell has learned her lesson in choosing the right partner. It's definitely admirable that Chrishell knows what she wants, from choosing her dream home to her dream man.
We definitely can't wait to see her get her happy ending and also see more of her new mansion in season 5!
More stories you might like
What Happened to the Hollywood Hills Mansion from Netflix's 'Selling Sunset'?
Eva Longoria's Former Hollywood Home is Back on the Market Asking $3.85 Million
See Inside 'Modern Family' Star Jesse Tyler Ferguson's New House in Los Angeles
Shayna Taylor Is Selling the House She Once Shared with Ex Ryan Seacrest