Mindy Kaling just got herself a new home in Malibu, and boy is it one for the history books! According to the Los Angeles Times, the actress bought Frank Sinatra's former Malibu home for $9.55 million.
After selling two other homes in the Los Angeles area in the past three years, Mindy Kaling seems to have settled on Malibu as a place to call home, and will be moving into her new place on Broad Beach with her adorable toddler, Katherine.
And it only makes sense that the Sinatra beach house was the one to lock her down, as Frank Sinatra rightfully once called it "the happiest place on Earth".
A coastal estate with seven bedrooms and nine bathrooms, 5,824 square feet, and plenty of outdoor spaces to soak in the vast ocean views, it's easy to see why the oceanfront estate served as a frequent hangout for Sinatra's star-studded crew.
When we first reported on the listing (back in December 2018, when the property first came to market), and got in touch with one of the real estate agents in charge of the listing, I was humbled to learn that Leonard Rabinowitz (of Hilton & Hyland) was a real-life friend of the Sinatras.
One that has actually passed through the doors of their home as a guest, and one that can help tell the story of the home where "The Voice" had spend his final years.
"I met Mr. & Mrs. Sinatra in the early 90's when mutual friend and poker pal Angie Dickinson invited me to their beach house for a Sunday afternoon" Leonard Rabinowitz said.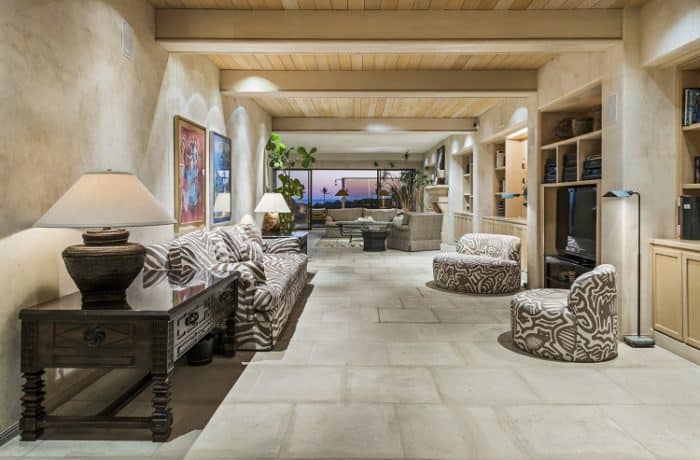 "When you enter the front door of the Sinatra Beach House there is an expansive view straight through the house and grounds to the ocean. As spectacular as the ocean view is, I was just as struck by those seated in the living room. There were Mr. & Mrs. Gregory Peck, Jack Lemmon, Dick Martin, Robert Wagner, Louis Jourdan, Steve Lawrence, Edye Gorme, and Dick Van Dyke. A room full of legends!"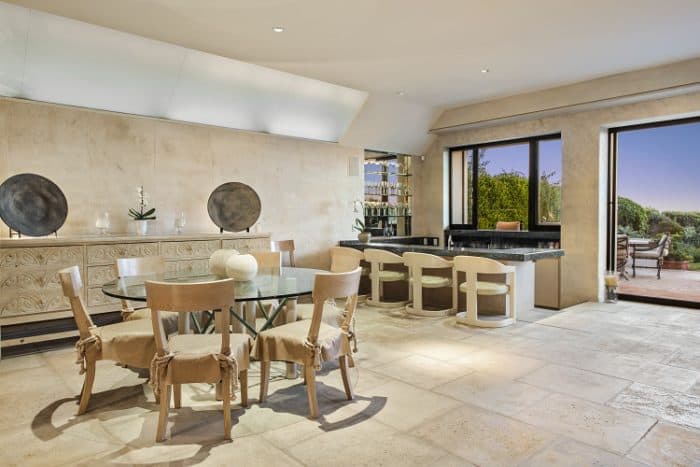 The story of how Frank Sinatra made Malibu his home
According to Mr. Rabinowitz, at the beginning of the 1990s Frank Sinatra and his wife Barbara would often visit their friends Steve and Eydie (Steve Lawrence and Eydie Gormé.) The Grammy Award-winning husband-and-wife duo were close friends of the Sinatras and would often invite them over to their Broad Beach home.
That's how the two fell in love with the area and bought a lot there in 1990, lot that they used to built what was later on their 'happiest place on earth': a 7-bedroom, 9-bathroom dream beach home that opens up to the ocean.
With lots of space for entertaining, the 5,800-square-foot Sinatra Beach House comes with a state-of-the-art gourmet kitchen, endless dining and living spaces (fit for a world-class entertainer), a stunning indoor-outdoor bar, and a patio overlooking a grassy lawn out to the ocean. There's also a sauna, a hair-salon, and an elevator with leopard-print design.
Don't know how Mindy Kaling feels about all that, but I do know is that one Mindy Lahiri would be ecstatic about the leopard-print elevator!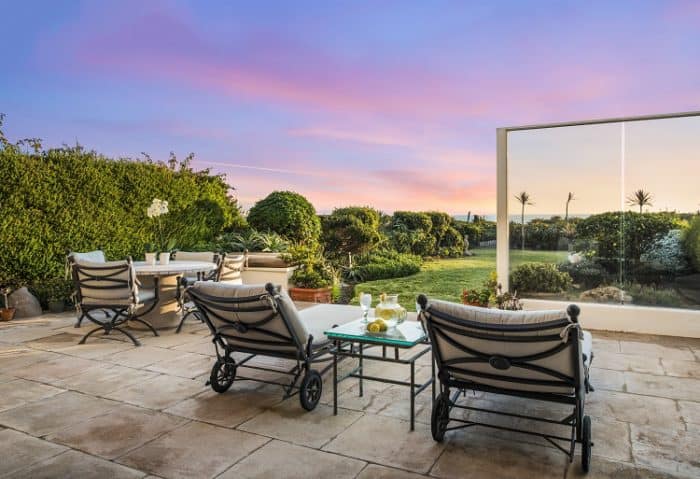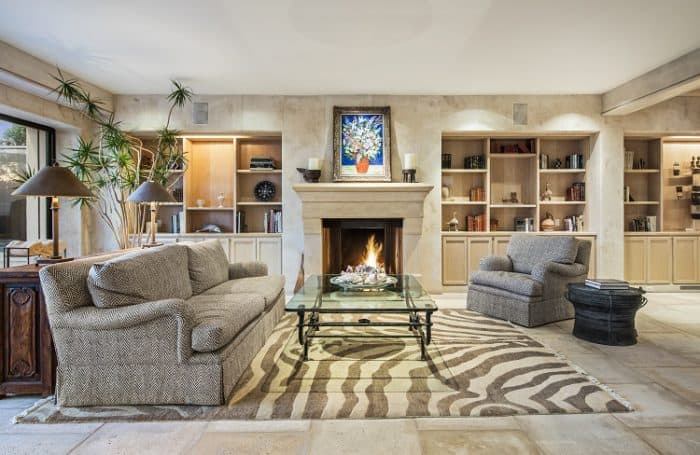 The Sinatra house of love
Working with designer Edward "Ted" Grenzbach — who also designed homes for the likes of Johnny Carson, Barbara Streisand, Rupert Murdoch and Cher — Barbara and Frank Sinatra saw their dream home come to life.
And they were so happy with the results that, according to Mrs. Sinatra's autobiography, "Lady Blue Eyes: My Life with Frank", they decided to renew their vows in the house's backyard in 1996.
In an intimate setting, with friends and family attending, the Sinatra Beach House stood witness to a ceremony celebrating renewed commitments of love and friendship from Frank and Barbara Sinatra. Now isn't that a wonderful story to tell visitors when they come visit Mindy Kaling's house?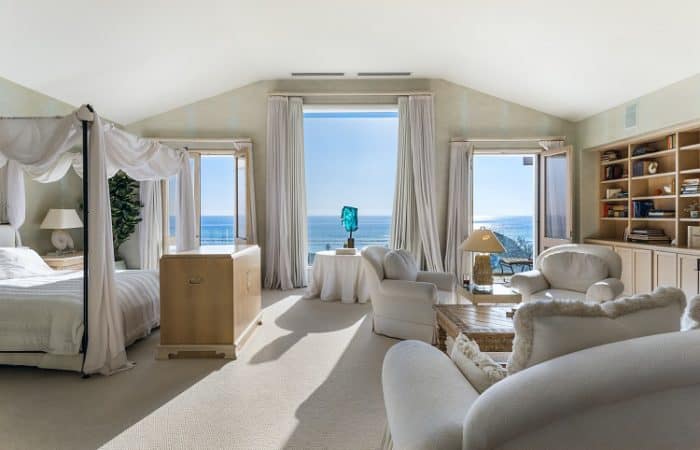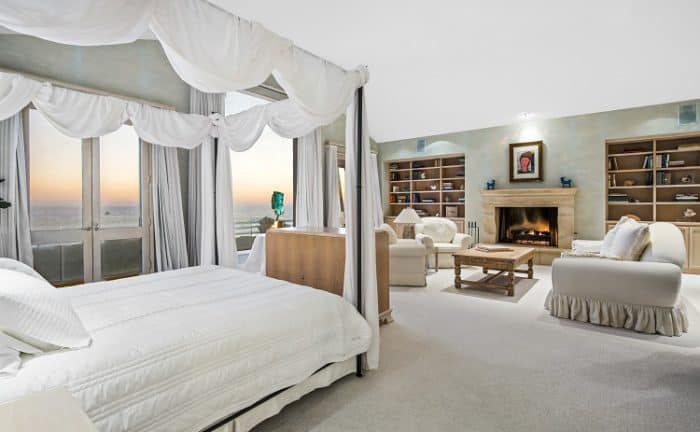 After his death in 1998, Frank Sinatra's house was passed on to a trust linked to Mrs. Sinatra. Following her own death in 2017, the house was brought to market by her son from a previous marriage, Robert Oliver, and initially priced at $12,900,000.
Agents Leonard Rabinowitz and Jack Friedkin with Hilton & Hyland, and Chris Cortazzo with Coldwell Banker were in charge of the listing, with Cortazzo also representing Kaling in the transaction.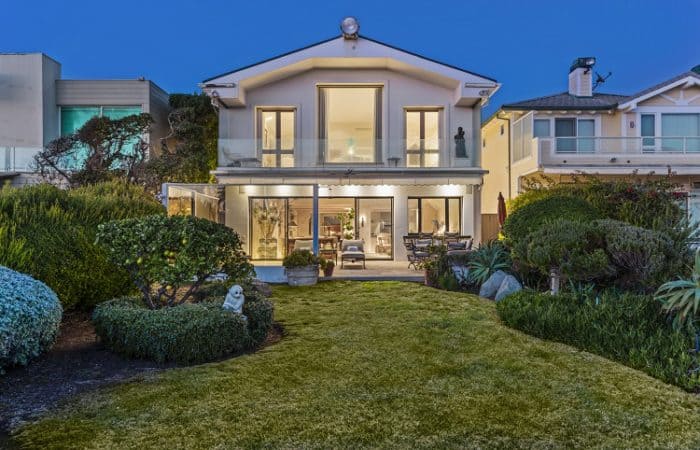 More celebrity homes:
Sir Anthony Hopkins House in Malibu Home Perched on a Cliff's Edge
Jensen Ackles' House in Austin
Stephen King's House, the Beating Heart of Bangor, Maine
Ernest Hemingway's House in Key West